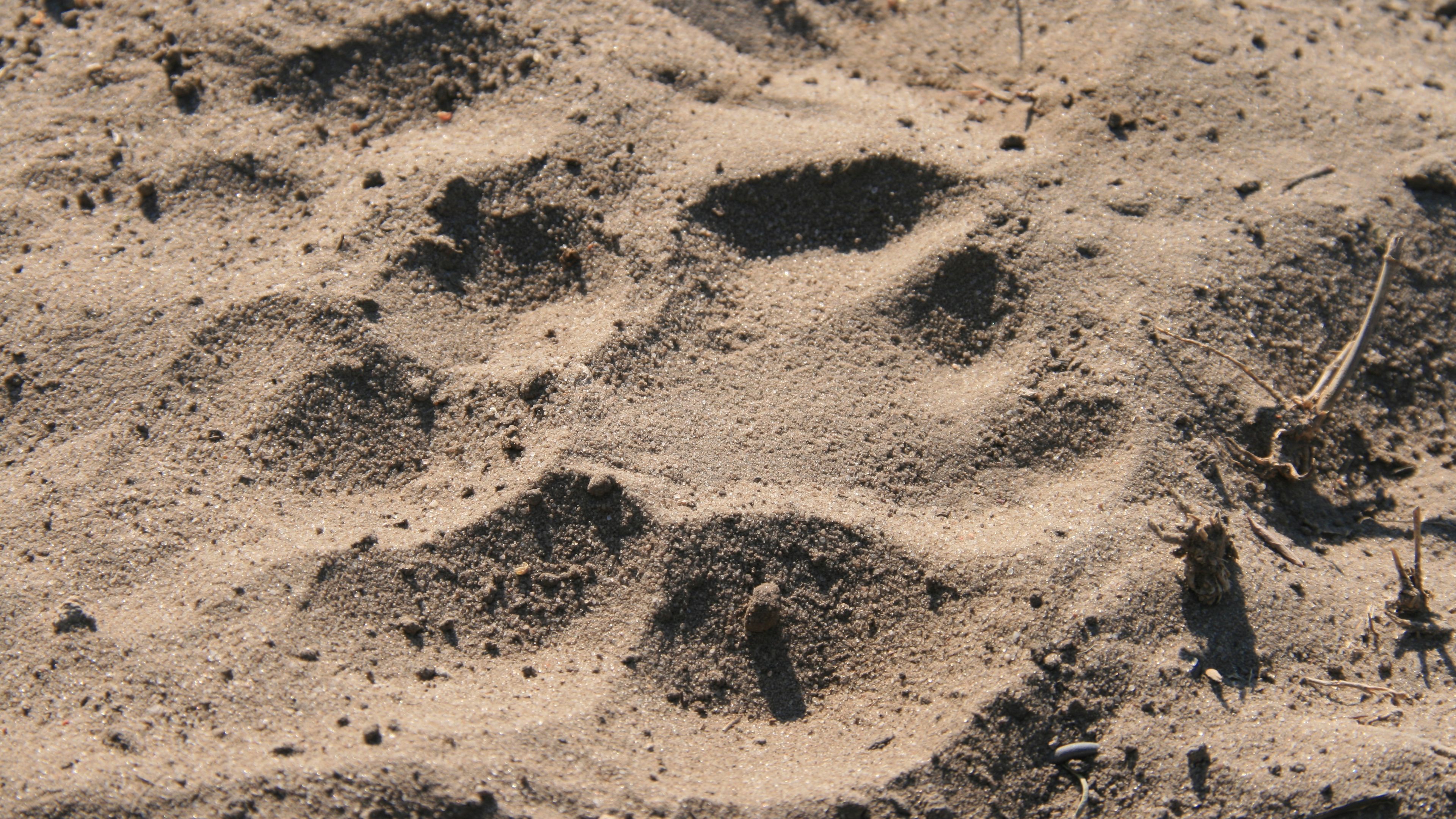 Field Course Southern Africa: Tracking
This course will help you to find your bearings in the African wilderness and will make you more familiar with the animal life in the area. You will deepen your knowledge of the various animals in the region, learn how to recognise their tracks and use these tracks to make your approach. Your survival training in the wilderness will include the traditional know-how of historical hunters and gatherers. This will include teaching about vital subjects such as finding water, identifying edible fruit and laying traps. Come and have an unforgettable adventure in the middle of a unique landscape and acquire traditional know-how in the African wilderness.

Your EcoTraining Adventure – Why book with Natucate
As long-term partners of EcoTraining, we have a trusting relationship with the team on site and visit the camps ourselves each year. When booking your EcoTraining adventure with Natucate, you will benefit from expert advice, comprehensive travel preparation, 24/7 support and German travel law advantages. When booking with Natucate, you won't have any extra costs.
On our EcoTraining info page you can learn more about why to book your field course with Natucate.
Highlights
Enjoy a fasci­nating training adventure in Southern Africa

Acquire essential knowledge about the tracks of Africa's wildlife

Discover the fasci­nating wilder­ness on daily game walks

Live and learn together with an inter­na­tional team

Get an official tracking certifi­cate
Locations

Camp Makuleke
Camp Karongwe
Camp Selati
Camp Pride­lands

Camp Pongola
Included in the programme fee

Placement in the programme
Assistance with travel arrangements
Assistance with selecting travel insurance
Assistance with booking flights
Risk coverage certificate
Terry, your travel agent for Southern Africa
You would like to learn more about this trip? Don't hesitate to contact me! Our service doesn't end with your departure: I answer all of your questions and support you before, during and after your stay abroad.

Note: The price stated above is an approximate value. Due to sharp fluctuations in the exchange rate of the South African Rand, the final price for this trip will be calculated at the time of enquiry based on the latest exchange rate.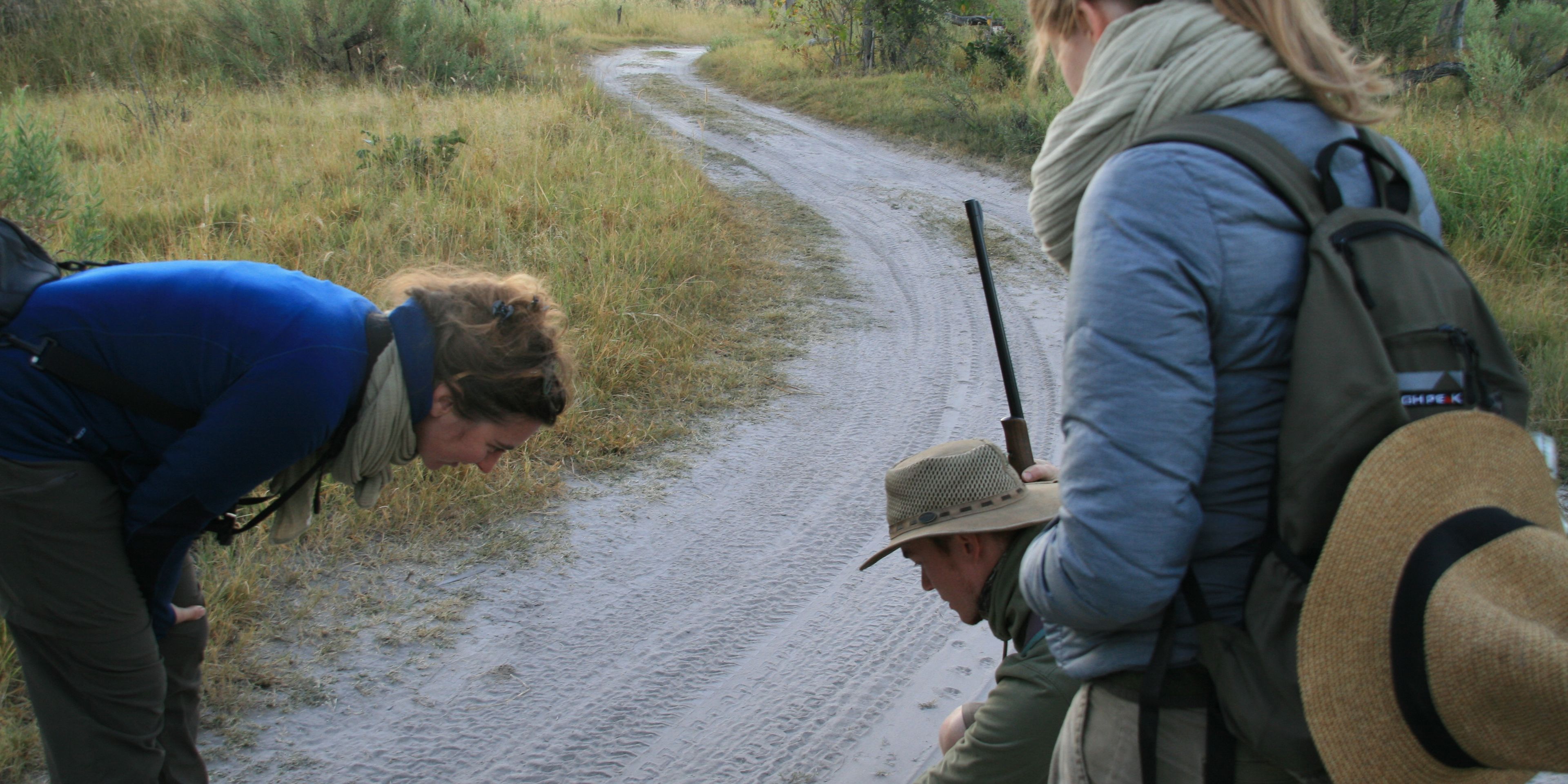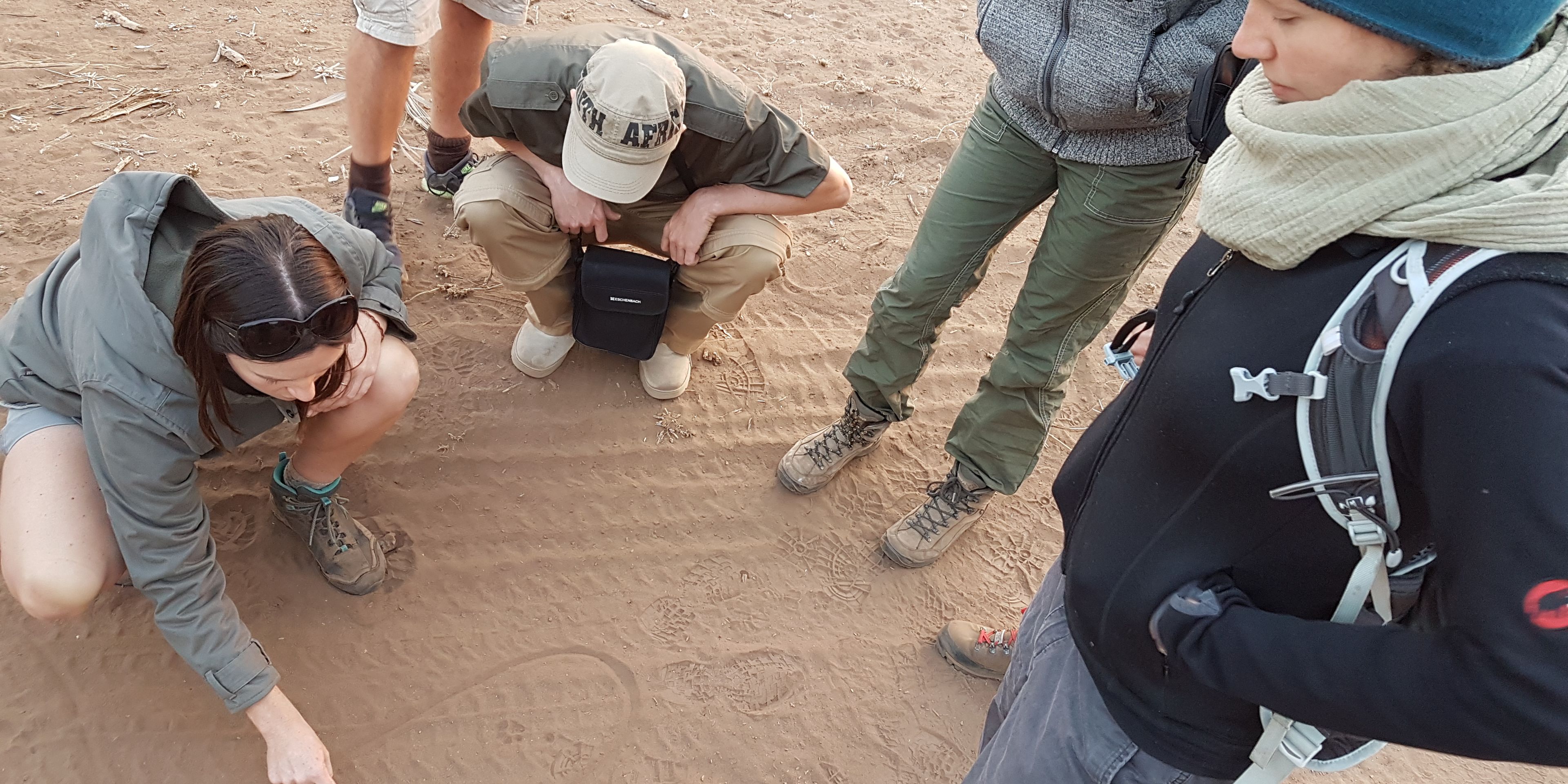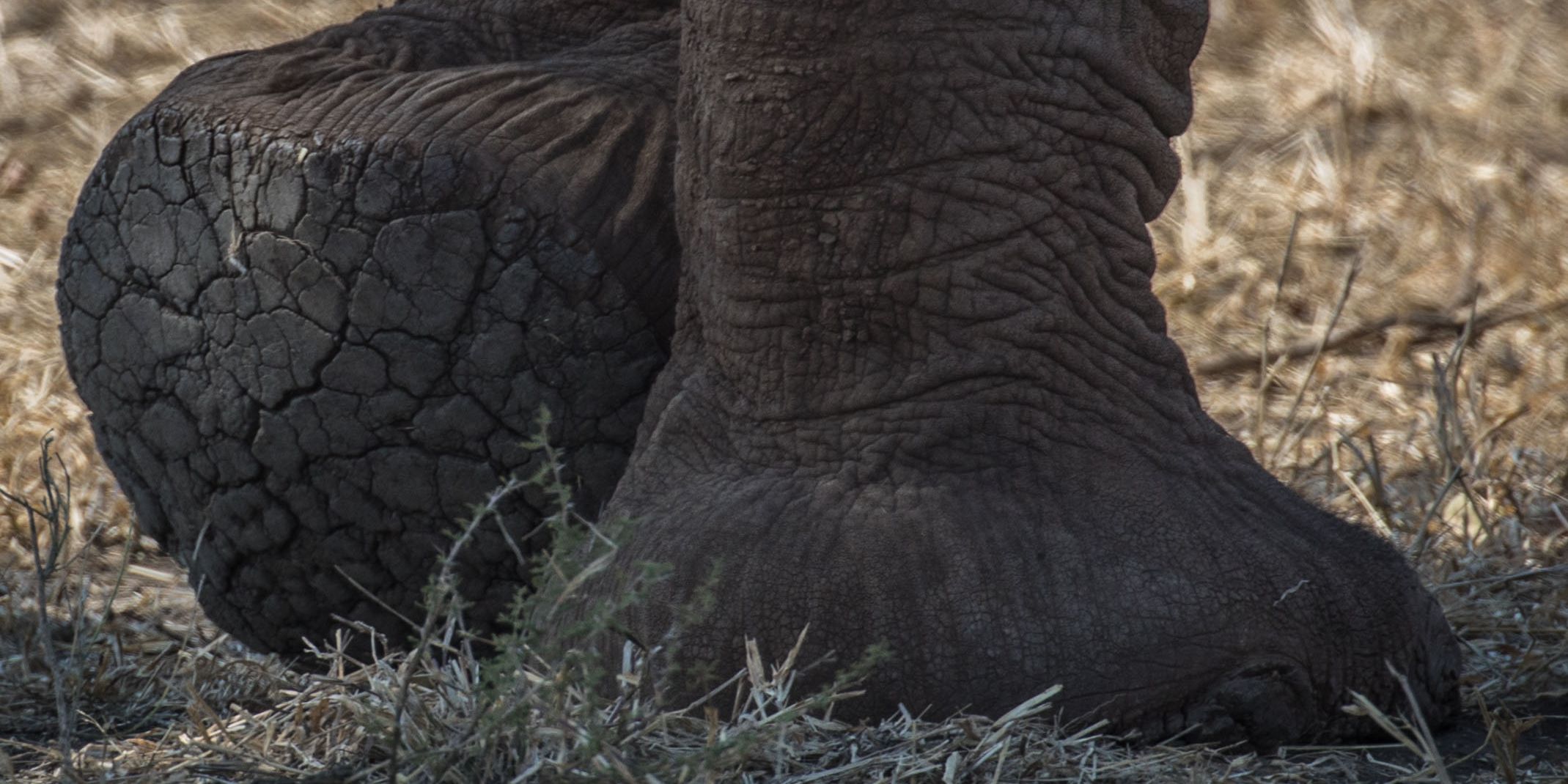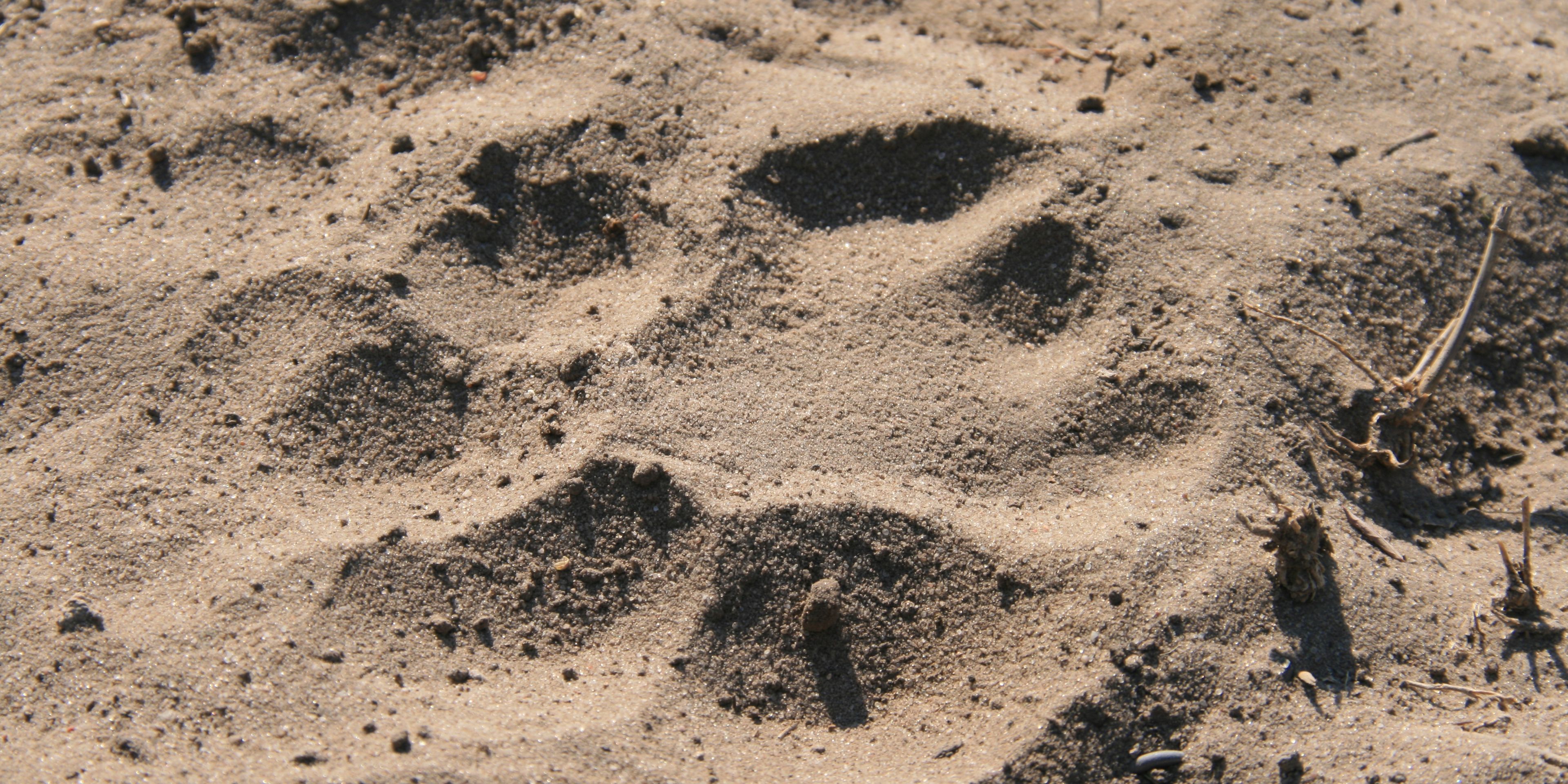 Animal tracking in Southern Africa
In this course you learn how to recognise the tracks of Southern Africa's wild animals, to follow them and to read their behaviour while experiencing the pristine landscapes of South Africa and Botswana from up close.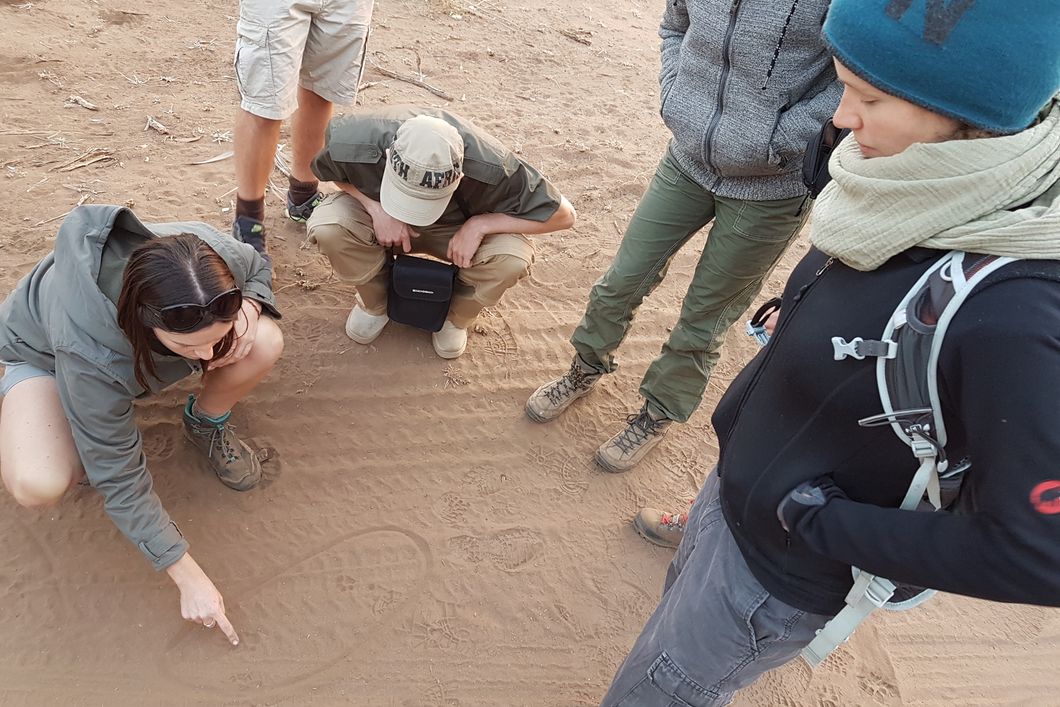 Arrival and orien­ta­tion in Africa
You will arrive in Johannesburg one day before the course begins and spend one night in the city. On the next morning you will be picked up and taken to your camp. At the end of the course you will be transferred back to Johannesburg to continue your journey or to go back home.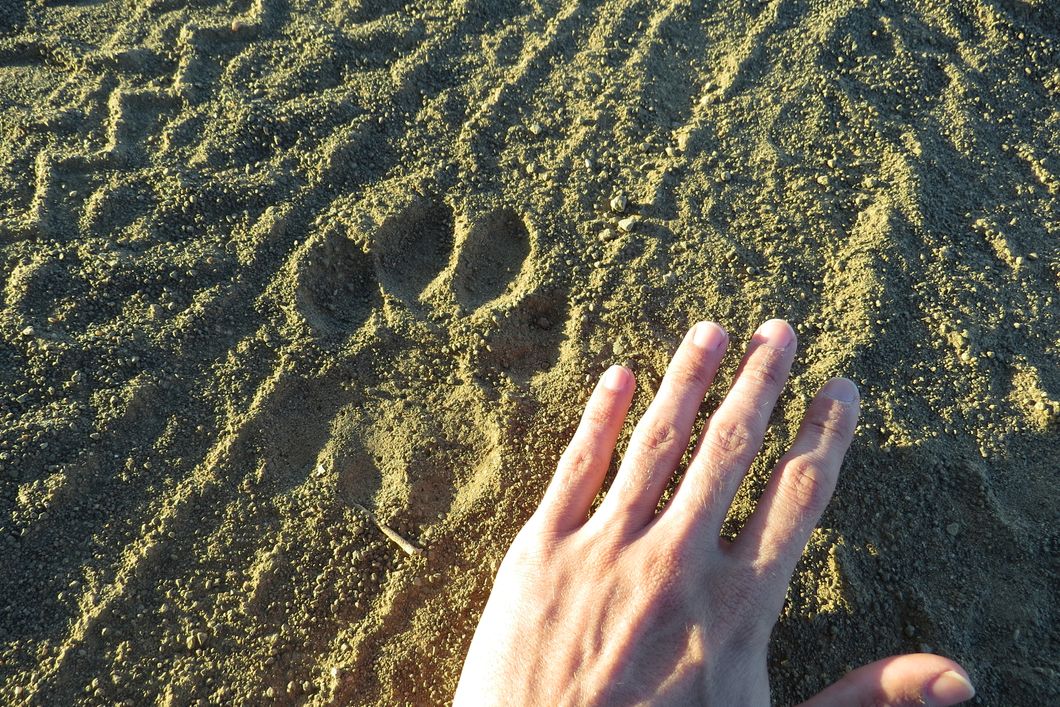 Activ­i­ties as a tracking course student
You and your group will set off for your first excursion of the day in the early hours of the morning, where you will get some practical experience with finding tracks and tracking animals in the African wilderness. You will return to camp before noon and spend the hot midday hours with theoretical teaching units covering the landscape and the animals that live there.
The focus will be on recognising the tracks left by various animals so that you can match them up and identifying their calls. You will also learn about how these animals behave and how to assess them. You will also be taught how to determine how recent tracks are.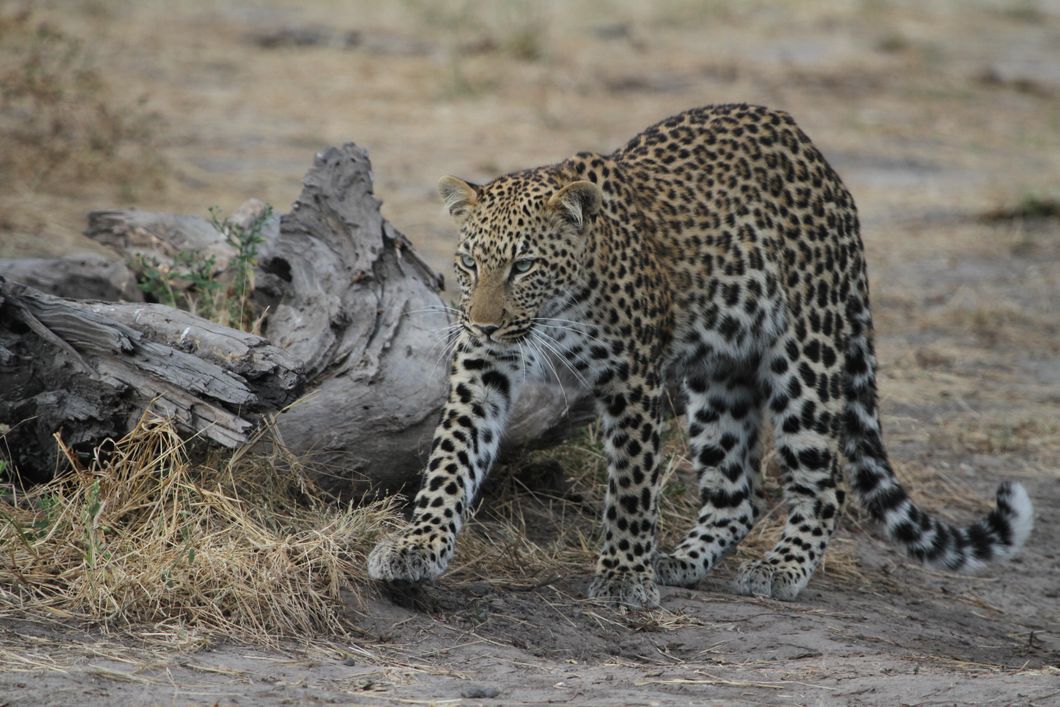 The group will set off for its second excursion of the day in the afternoon to apply the theory in the wilderness. You will interpret the tracks that you find as a group along with your professional course leader, match them up to the right animal and follow them.
The 7-day course will train you in the fundamentals of animal tracks and how to interpret them. You could graduate with:
- Tracker Academy Track and Sign Certificate
The 14-day course builds on what you learned in the 7-day course. You have the chance to be given a certificate at the end of the course after passing a test. This certificate is issued by FGASA. You could graduate with:
- Tracker Academy Track and Sign Certificate
- Tracker Academy Trailing Certificate
- Tracker Academy Tracker Certificate
- FGASA Tracker Level 2 Certificate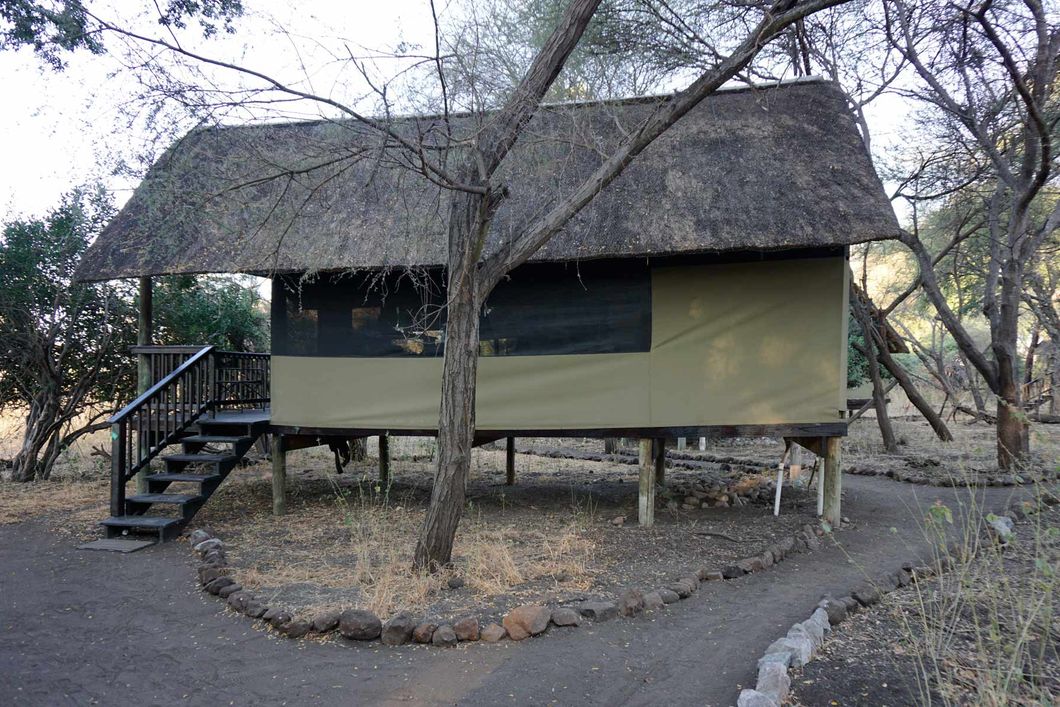 Accom­mo­da­tion in Southern Africa
You will share your accommodation with another member of the group in stilt houses with a connected WC and shower or two-man tents with shared bathroom facilities. You receive three to four meals per day. The camps' electricity comes from generators, because they have no connection to the power grid. The camps also use solar lamps and satellite telephones for emergencies, as mobile reception is generally quite poor.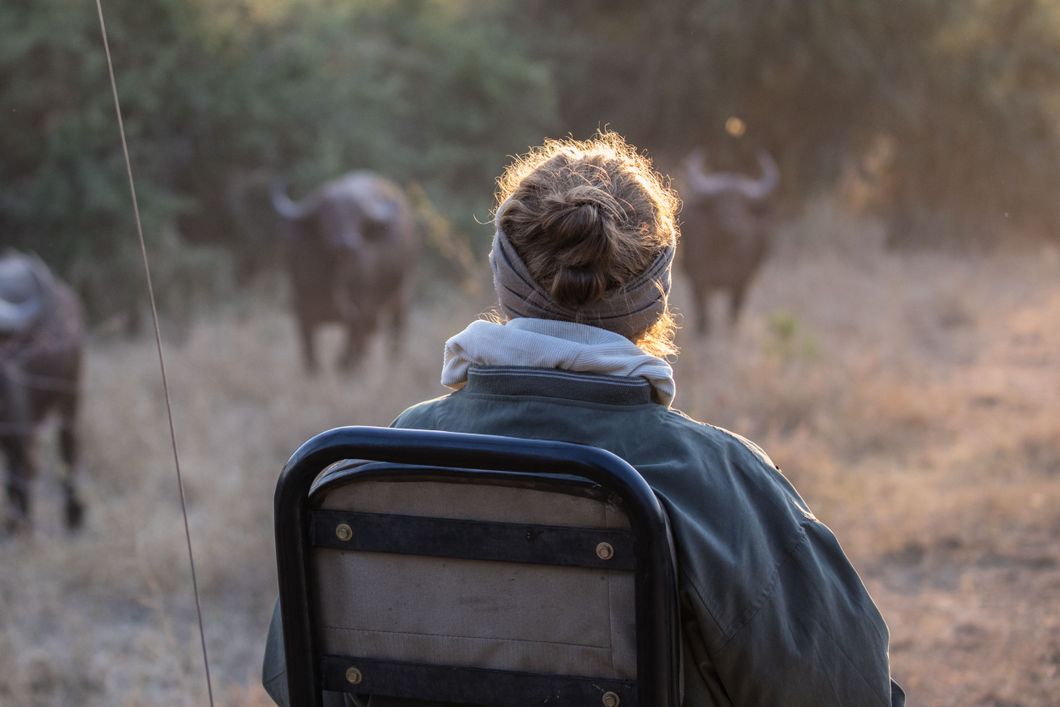 Leisure time during your outdoor adventure
During the course you will have several free afternoons and evenings which you can use for relaxing or learning. Depending on the camp you have the chance to play volleyball or table tennis, to borrow a book from the library or to play cards.
Arrival in Southern Africa

Tracking in Southern Africa: A typical course day

Last day in the tracking course and departure
Learn what others say about their Natucate adventure.
Background of the tracking course in Southern Africa
Swap the pace of your hectic everyday life for the serenity of the bush, and dive into the untouched natural landscape of Africa. The endless landscape provides a rare opportunity to rediscover yourself and your environment with all of your senses. Regardless of whether you are looking for a sabbatical, some personal eco training, or just a trip to the wilderness, you will have an unforgettable time in the African bush.
The purpose of the course is to revive traditional expertise which has become increasingly rare in order to bring it to life for interested people from around the world. The course covers the art of tracking, which is becoming increasingly forgotten due to the increasing urbanisation of Africa. You will learn how to get your bearings in the wilderness of Southern Africa, while your theoretical teaching units will give you an insight into what earlier hunters and gatherers did. This includes mastering the art of building a trap from natural materials (without actually catching any animals), finding bird nests, water sources and been able to identify which fruits you can eat and which you can't.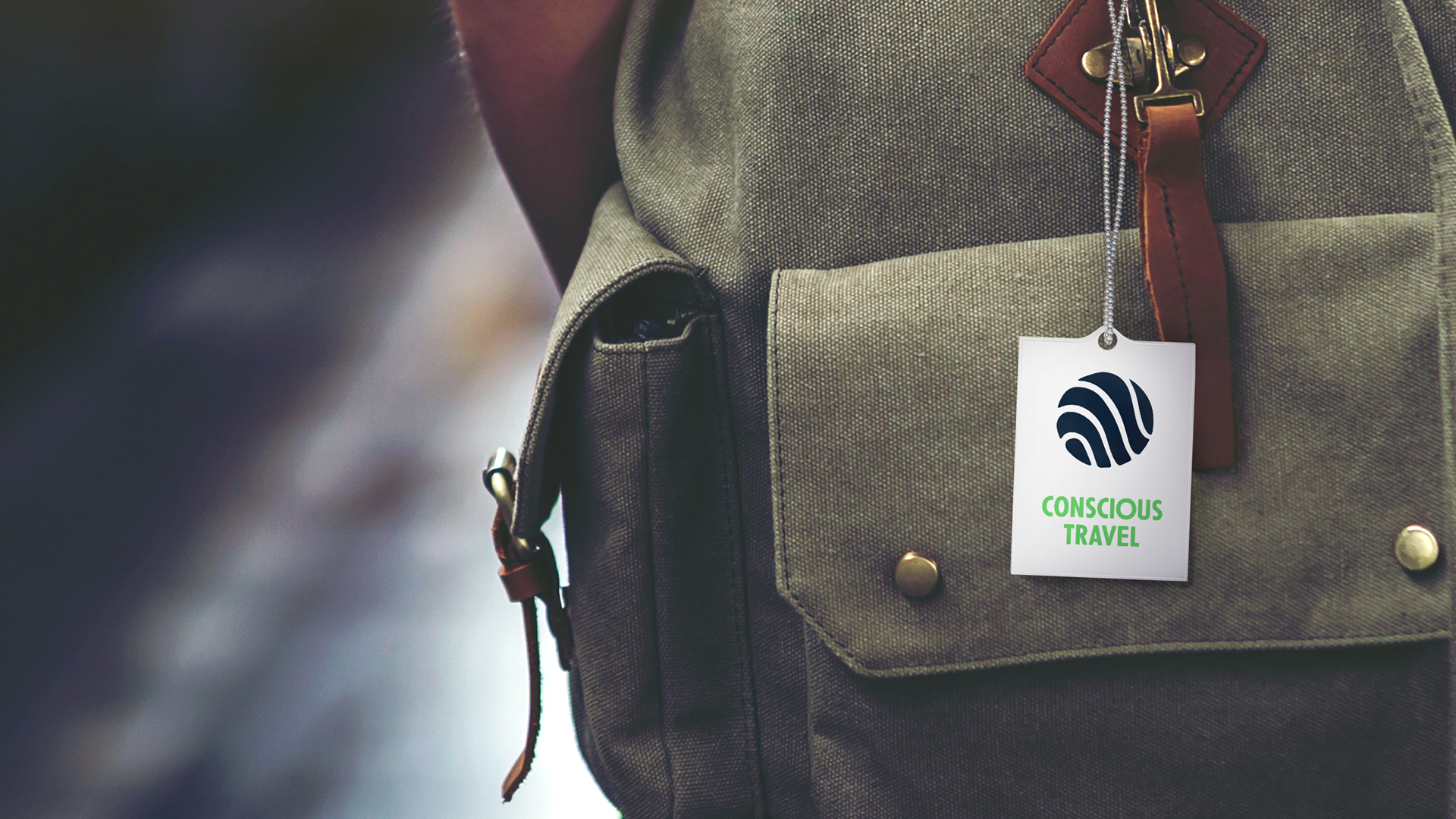 Conscious Travel
with Natucate
Supporting real conservation projects worldwide through individual wilderness adventures – our ambitions, our values, our service.