Natucate
Our trips: Animal sightings and wildlife inter­ac­tion
Natucate will never guarantee for various animal sightings when you are traveling with us. Moreover, we strictly stand up against direct wildlife interaction. Learn more in the following blog article.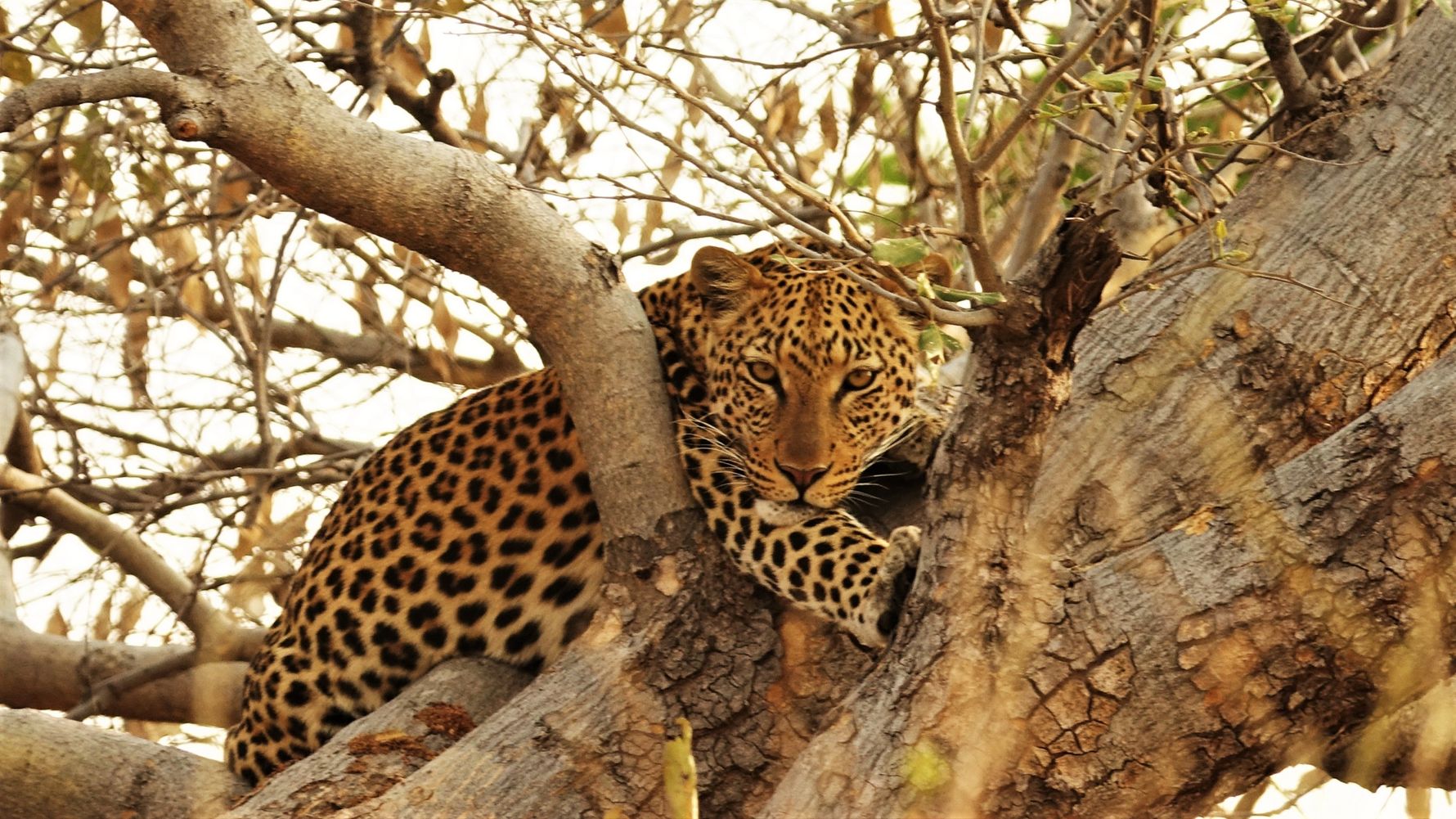 Dealing with animal sightings
Certainly, some of the participants in our projects, courses and safaris in Southern Africa have the desire to spot as many animals as possible in the wild. However, this is a goal that is dependent on many factors. We ask for your understanding that Natucate cannot guarantee a variety of animal sightings, especially the Big 5, as nature doesn't always give us what we want.
In our opinion, such a guarantee is not a sign of seriousness and contradicts our corporate philosophy. The same, of course, applies to our courses and programmes outside Africa: Whether in the rainforest of Peru, in the jungle of Borneo, in the Andes of Argentina or similar – how many animals you will see, if any, can never be predicted or even promised.
Another important point to consider is your correct behaviour during sightings. It is essential to follow the instructions of your course leader, team leader or guide. Your instructors are qualified, trained professionals who know how to handle situations. If your course/team leader or guide has not instructed you otherwise, the following basic rules apply:
Before setting out into nature, be sure to switch all your electronic devices to silent mode to avoid disturbing noises that could frighten the animals and lead to unpleasant situations. You should also make sure that your camera flash is not activated.

Let your team know at a moderate volume when you have discovered an animal, otherwise it may get scared and flee.

Try to be as quiet as possible and avoid unnatural noises (such as opening a zipper, hissing when opening a water bottle, etc.).

Don't stand up on game drives without asking your group leader or guide for permission. Animals perceive a vehicle occupied by humans as a kind of unit – if you stand up, you most likely interrupt this unit and cause confusion in the animal. The same applies to walking safaris in the wilderness: you must not disturb your unit.

Keep as quiet as possible and try to move only a little and slowly.

Don't use your camera until you've asked.

Make sure that everyone can participate in the animal sighting.
These aspects apply not only to your own safety, but also to the welfare of the animal. Therefore, it is of utmost importance that you follow the instructions of your group leader or guide.
No direct wildlife interaction
At Natucate we clearly position ourselves against any form of direct interaction with wildlife. These do not benefit the welfare of the animal in any way and represent a safety risk for humans. Animal breeding stations, such as those for cats of prey and lions in particular, mostly serve only to exploit humans and animals – in most cases this is nothing more than the cruel practice of gate hunting.
Natucate is the first German provider to be recommended by Campaign Against Canned Hunting (CACH), a nonprofit organisation to combat the lion breeding industry in South Africa, as an ethical volunteer placement agency.
Further information about petting farms and canned hunting can be found here: Travel Guide Animal Sightings Wildlife Interaction
Your Natucate team will be happy to answer any further questions you may have!