Natucate
Field Guide Training South Africa: Camp Pongola
Camp Pongola is situated in the northern part of South African Zululand and welcomes our field guide students with seemingly endless green expanses and a variety of fascinating animals. Learn more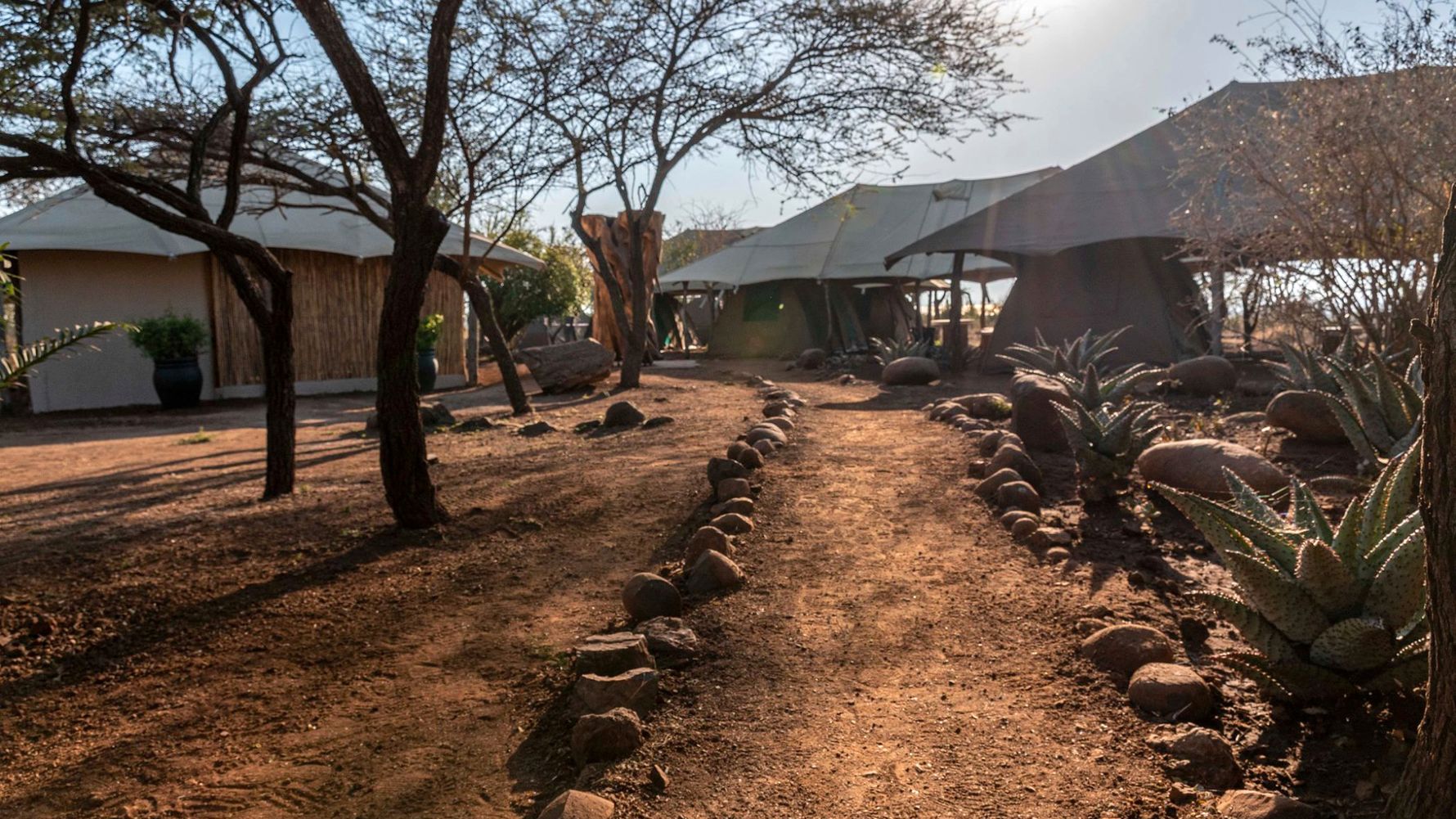 Camp Pongola is nestled into the wilderness of Pongola Game Reserve in the north-east of South Africa, near the Swaziland border. Endless green expanses and a diverse animal world are characteristic of the region. Four of the Big Five are at home at Pongola – elephant, buffalo, leopard and rhino – as well as hippos, crocodiles, hyaenas, giraffes, wildebeest, zebras, warthogs, twelve antelope species and more than 350 bird species.
Every day, you and your team will set out into the beautiful Pongola wilderness to learn more about the unique flora and fauna and to acquire more in-depth knowledge about guiding as well as nature and species conservation.
Camp Pongola in detail
Location of Camp Pongola
Camp Pongola is situated amidst beautiful Pongola Game Reserve. This in turn is located at the foot of the Lemombo Mountains and Lake Jozini, in the northern part of South Africa's KwaZulu-Natal province and close to the Swaziland border.
The reserve consists of a consolidation of privately owned land, covering an area of about 300 km², including Lake Jozini. Pongola River meanders through this impressive wilderness, eventually pouring into the giant waterbody of 133 km².
Due to its location in the southern hemisphere, the seasons in South Africa are opposite to those in the northern hemisphere. The winter months, which are usually mild, are from June to August, while the summer months (November to February) can reach temperatures of over 40°C. November to March are considered the most rainy months, characterized by thunderstorm fronts with sudden heavy rain and temperatures between 20 and 30°C.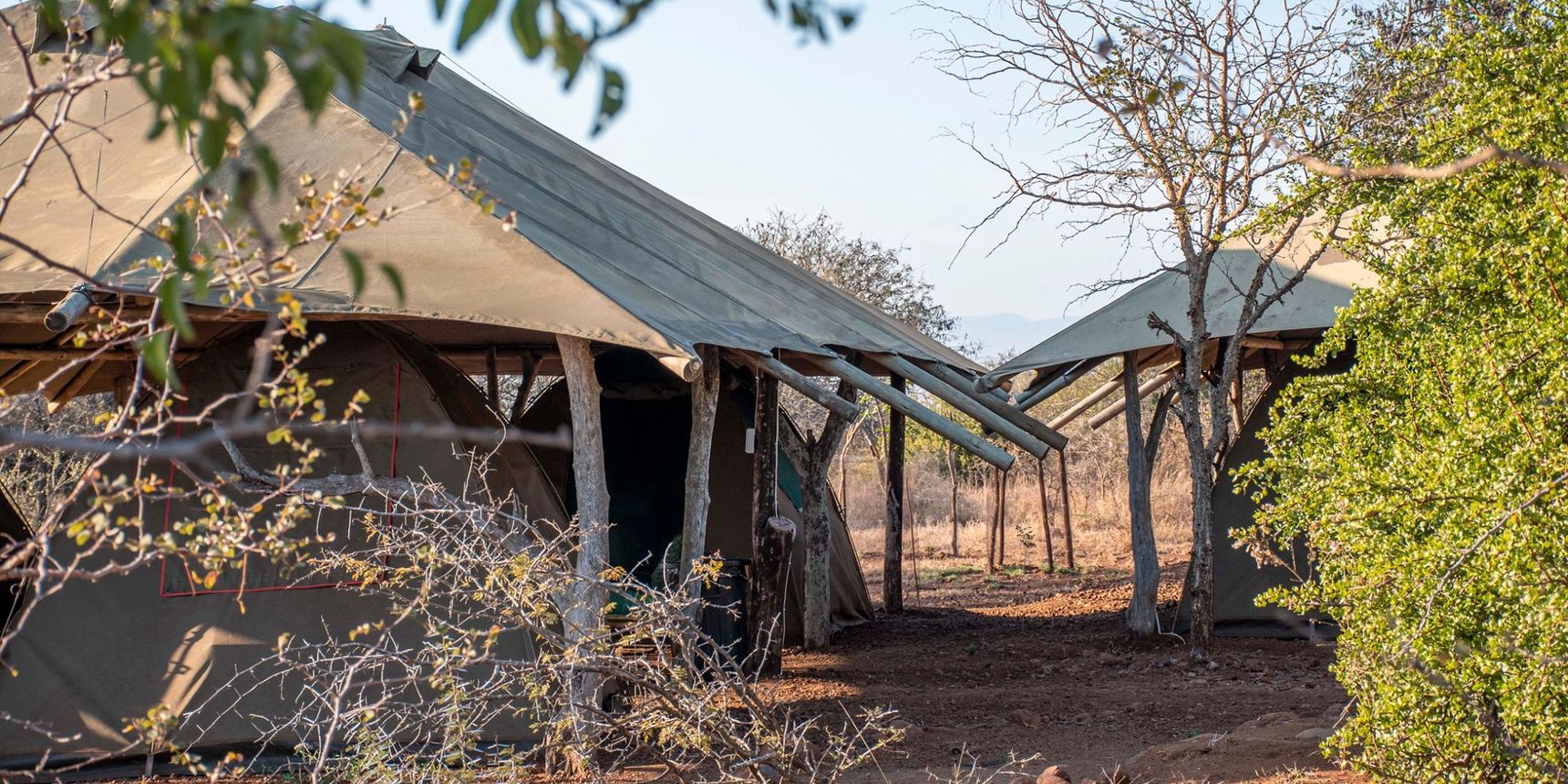 Arrival in Camp Pongola
Airport: Johannesburg (or Durban)
Travel time (by car): Approximately 5 hours from Johannesburg and 4 hours from Durban
Meeting point: White Elephant Gate
Life in Camp Pongola
About 20 course participants can be accommodated at Pongola; two participants will share a tent. Communal sanitary facilities are available. Daily meals and lessons take place in the open communal area. There is also a fireplace under Africa's starry sky where you and your group can end the day together. Duvets and pillows are provided. However, it is recommended to bring a sleeping bag for the cooler winter nights. The camp is not fenced, which means that wilderness visitors, such as elephants and antelopes, may walk into camp.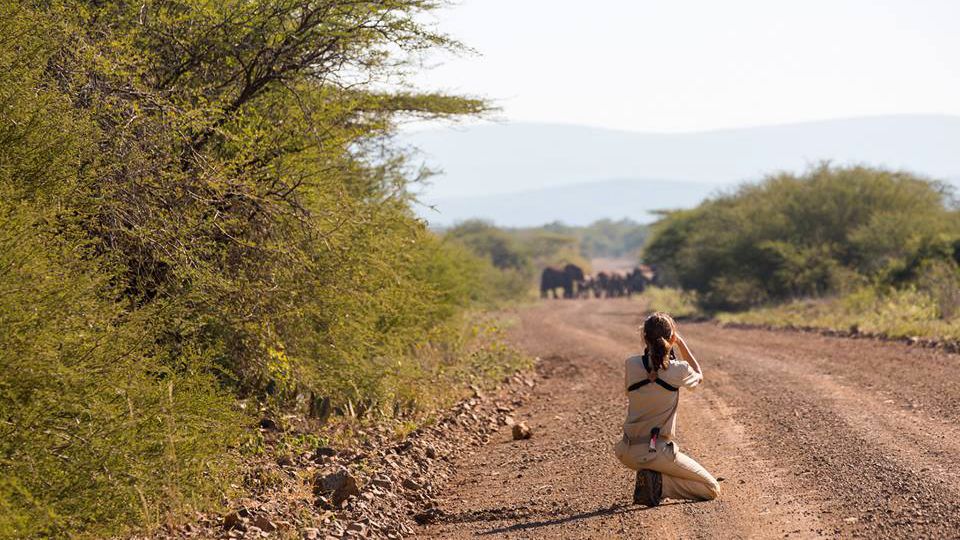 Electricity: There is electricity in the camp. Charging facilities for your smartphone, batteries etc. are located in the central area. However, it is generally recommended to bring a torch or headlamp.
Drinking water: Course participants may receive fresh drinkable water from the taps. Those who prefer bottled water can purchase it at camp for a small fee.
Laundry: A laundry service (hand wash) is available once a week at the camp for a small fee.
Cell phone reception: Mobile phone reception is available but may be limited occasionally. However, for a full "wilderness experience", excessive mobile phone use should be avoided. The camp telephone is for emergencies only.
Currency: South Africa's currency is Rand. There is no possibility to withdraw money in the camp itself, so we strongly recommend that you carry enough cash with you for the duration of your stay. You can calculate about 250 Rand per week.
Beverages: Tea and coffee are included in the course fee and are served with the daily meals. A selection of other drinks (soft drinks, beer etc.) can be purchased at the camp for cash.
On-site support: Usually, a training instructor, an assistant trainer, a camp coordinator, a cook and a cleaner are present in the camp during your time in the course. A contact person will therefore always be available.
Vehicles at Camp Pongola
The vehicles used for game drives are open Land Rover TDIs.