Natucate
Field Guide training Botswana: Camp Mashatu
Stay abroad in Mashatu Game Reserve: The following blog post provides you with further information about Camp Mashatu, located in Botswana's magnificent Northern Tuli Game Reserve.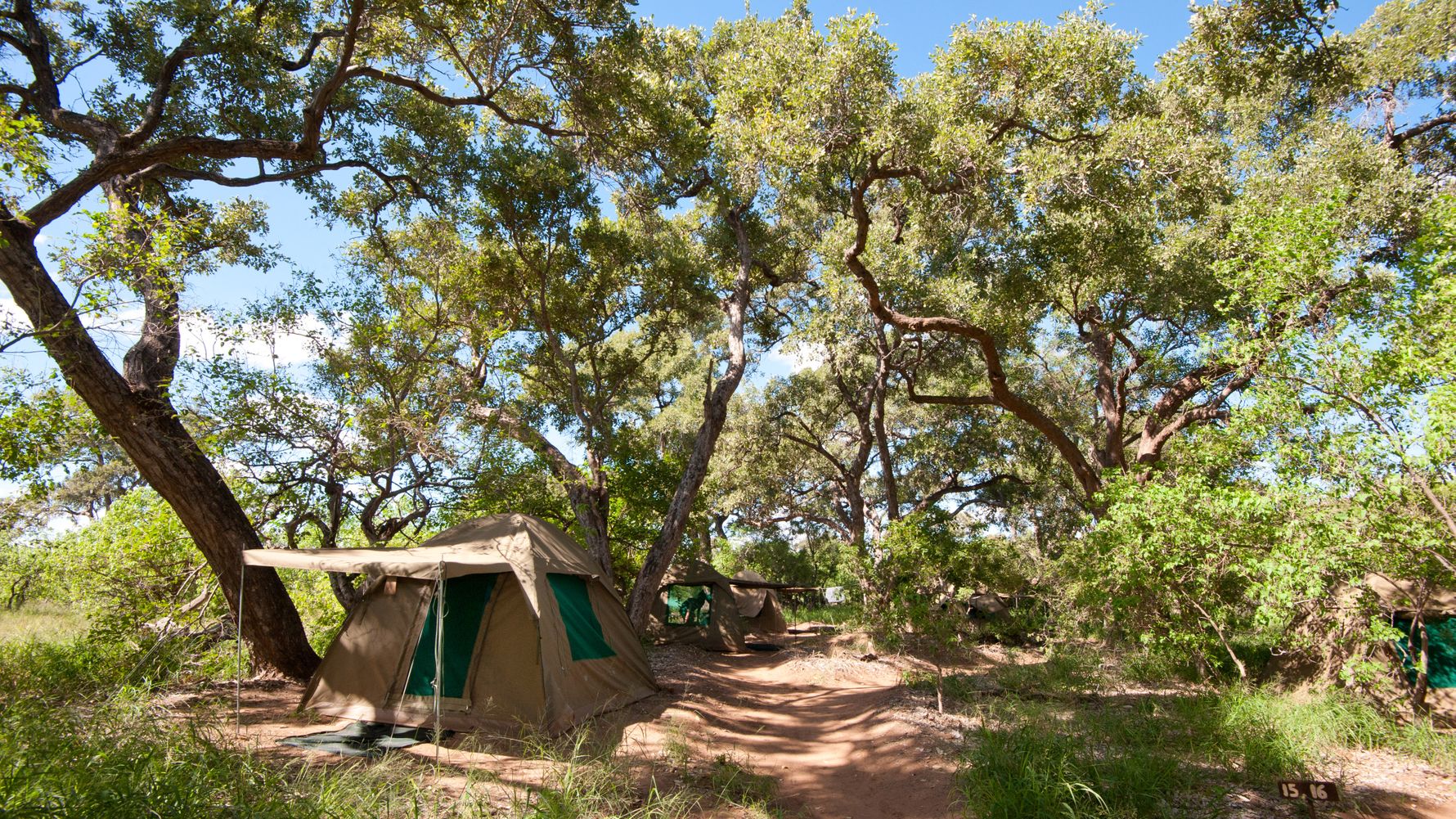 If you choose Botswana as the venue for your course, you will be staying in the Mashatu Game Reserve. It is located inside the Northern Tuli Game Reserve and is deemed to be among the most beautiful spots in the eastern part of the country.
This is where you will undergo an extensive and highly informative nature training course, familiarizing you step by step with the unique local flora and fauna.
The Limpopo in particular – one of the largest rivers in Botswana and close to the Mashatu Game Reserve – has an enormous impact on the vegetation and the spread of native animals.
These wonderful surroundings right on the border of South Africa are the setting for your camp, where you will spend your nights and free time for the duration of your training in eastern Botswana.
Camp Mashatu Details
Location of Camp Mashatu
Camp Mashatu is located in the Land of Giants in Botswana's Tuli Game Reserve, close to the South African border. The Tuli Reserve is part of Greater Mapungubwe Transfrontier Conservation Area, which is famous for its biodiversity.
During game drives or bush walks you will encounter lions, elephants, cheetahs, leopards and giraffes. You are also very likely to see some animals which you are less familiar with, such as bat-eared foxes, South African spring hares and mongooses.
Occasionally, some of them venture into the camp. Keep your ears pricked for any telling noises, especially during the quieter hours of the night. You may find prints the following morning which you can analyze and thus improve your track reading skills. Before long, you will be captivated by the scenery: the spectacular rock formations in this area are particularly striking.
Due to the fact that Botswana is located in the southern hemisphere, the seasons are reversed compared to ones of the northern hemisphere: July and August are the winter months in Botswana. Summers get warm to hot, with temperatures ranging from mid 20°C on the coolers cloud-covered rainy days, to the high 30°C on average days. Occasional hot days' temperatures might exceed 40°C.
Winters are usually dry, with the average morning temperature of 6°C. Afternoon temperatures average in the mid-20s°C; ranges of 18°C to 32°C can be expected. Summer rains take the form of heavy thunder-showers, or frontal rainfall over a longer period of time.
Arrival in Camp Mashatu
Airport: Johannesburg

By road: approx. 6 hours driving time from Johannesburg

Meeting point: The instructor will meet all students at border post (Pont Drift, Botswana side) at 02:00 PM.
Life in Camp Mashatu
The camp sleeps a total of 20 students, Professional Field Guide trainees or simply keen nature lovers.
Each of the 10 tents will accommodate two participants. There will be shared bathrooms, common areas for spare time activities and meals as well as a camp fire place. Spend unparalleled weeks at Mashatu Game Reserve and make the most of the unique combination of personal education and active nature conservation.
Blankets and duvet covers will be provided, but we recommend bringing your own sleeping bag.
The camp is not fenced, so that wild animals could pass by from time to time. In Camp Victoria Falls no mosquito nets are available.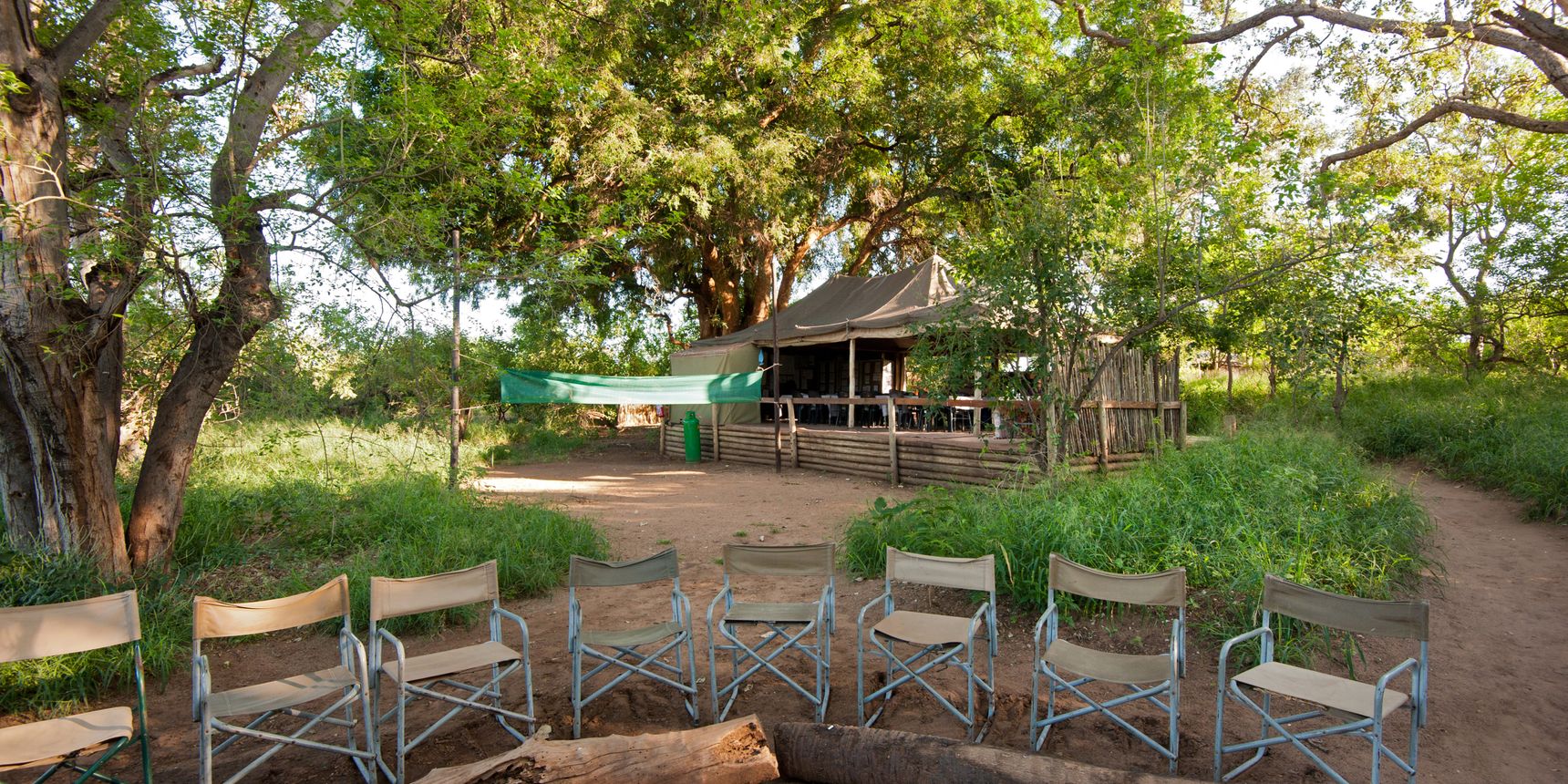 Electricity: Electricity is provided by camp generators. Participants can charge their mobile phones' and cameras' batteries. Bringing head lamps is advisable. To enable the use of electrical appliances you should bring an adapter with you.
Drinking water: You can receive fresh drinking water from the tap. Bottled water is also available for purchase.
Beverages: You can purchase non-alcoholic drinks in camp – only per cash, though. Fruit juice is served with the meals. Coffee and tea are served all day.
Laundry: A laundry service is available in Camp Mashatu for a small fee.
Cell phone reception: Cell phone reception is not available in the camp. As part of a weekly trip course participants can make phone calls.
Currency: The currency in Botswana is Pula. There is no ATM in the camp, so you should bring enough cash for your time in the camp.
On-site support: Normally there will be a training instructor, an assistant instructor, a camp coordinator, a camp cook and a cleaner on the site for the duration of your stay.
Vehicles in Camp Mashatu
The vehicles used for game viewing are open Land Rovers and Land Cruise