Natucate
Field Guide Training South Africa: Camp Pride­lands
Camp Pridelands is situated in South Africa's Limpopo province and belongs to world-renowned Kruger National Park since 2017. Here you can find further valuable information on the wilderness camp.
Camp Pridelands is located in South Africa's Limpopo province and has been part of the world-famous Kruger National Park since September 2017. In Pridelands, a wealth of fascinating wildlife observations can be experienced – from representatives of the Big Five to hyaenas and the rare African wild dog.
As part of your educational nature adventure, you and your team will set off into the wilderness every day under the guidance of an experienced guide to acquire knowledge about the flora and fauna of the region and to learn more about nature and species conservation as well as current measures and initiatives to preserve biodiversity.
Camp Pridelands in detail
Location of Camp Pridelands
The Pridelands concession is a former hunting farm in the Limpopo province of South Africa. Pridelands is located north of the air force base Hoedspruit and is primarily characterised by an intact Combretum forest with a wide variety of wildlife. Since September 2017 this area has been part of fascinating Kruger National Park.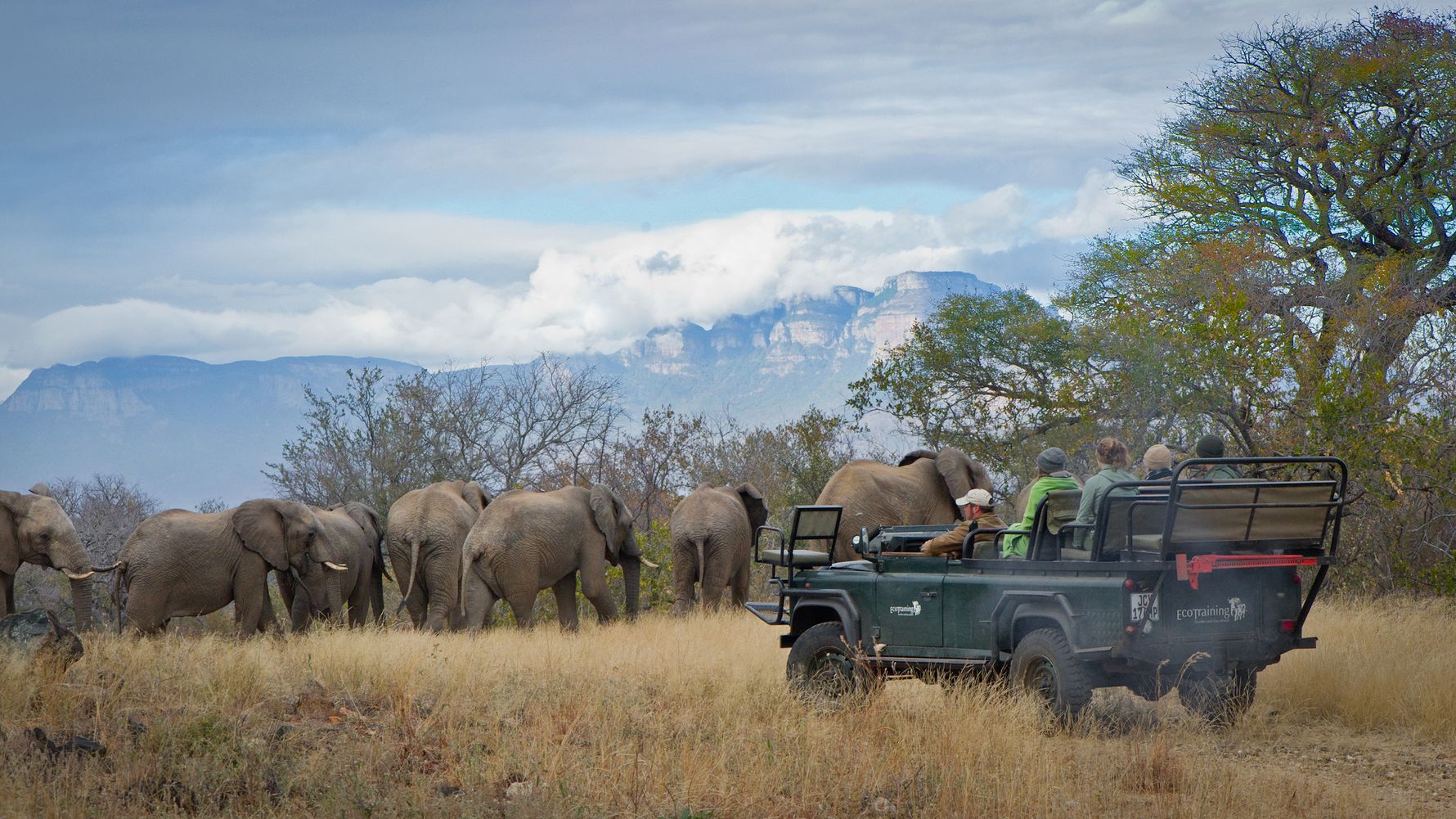 Due to South Africa's location in the southern hemisphere, the seasons are exactly opposite to those of the northern hemisphere. Winter prevails in South Africa in July and August. This time is mostly dry and mild, whereas summer days are mostly hot with temperatures over 40°C.
In particularly cold winter nights, temperatures can reach 5°C, but then rise to 24°C during the day. November to March are considered to be rainy months, characterised by thunderstorms with sudden heavy rainfall and temperatures between 20 and 30°C.
Arrival in Pridelands
Airport: Johannesburg

Journey (by car): Approx. 5.5 hours from Johannesburg

Flight: 1.15 hours to Eastgate Airport Hoedspruit, then organized transfer to camp which takes about 45 minutes

Meeting point: 14:00 PM at Pridelands Gate
Life in Camp Pridelands
Up to 20 participants can be accommodated in dome tents at Camp Pridelands. Usually one shares a tent with another participant. Sanitary facilities with bucket showers are shared as well. There is also a communal area where you can spend your free time with the others, learn or just relax.
The meals are also taken in the common room and strengthen you for the coming activities in nature. Duvets and pillows will be provided. However, bringing a sleeping bag for the cold winter nights is recommended. The unfenced camp also has a fireplace.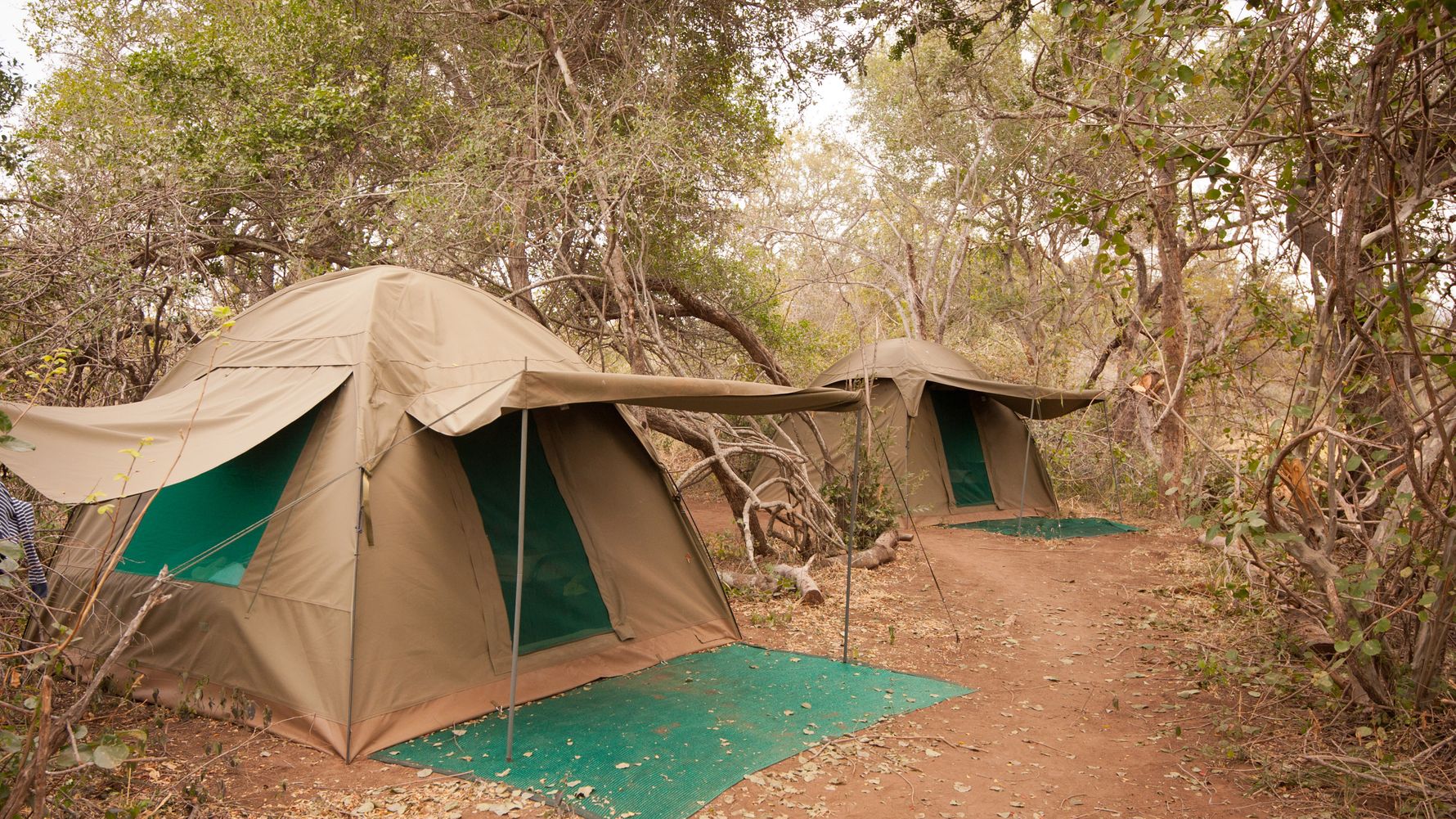 Electricity: There is no electricity in the camp. Solar lamps are used for lighting; batteries can be charged using a generator. So you have the possibility to recharge the batteries of your camera and your mobile phone. Since learning in the evening in the weak light of the solar lamps is a particular challenge, it is recommended that you bring a headlamp with you.
Drinking water: Fresh drinking water can be obtained from the taps. Furthermore, bottled water is offered for sale.
Laundry: A laundry service is available once a week at the camp for a small fee.
Mobile phone reception: Mobile phone reception is extremely limited. The camp telephone is for emergencies only.
Currency: South Africa's currency and, therefore, also the camp's currency is Rand. There is no possibility to withdraw money in the camp itself, so you should carry enough cash with you for the duration of your stay.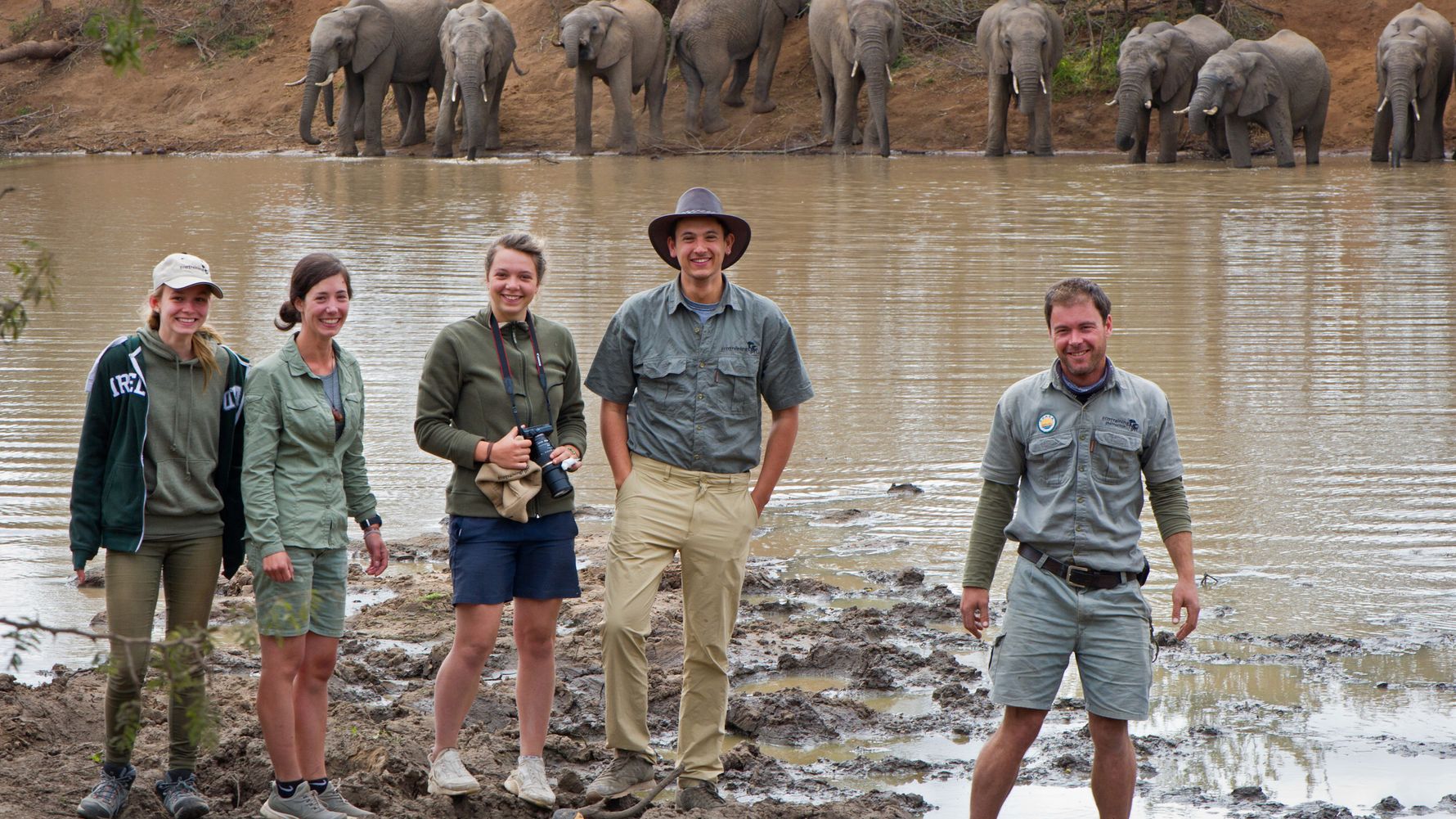 Drinks: A selection of other drinks can (only) be purchased for cash in the camp. Tea and coffee are included in the course price and are served with meals.
Supervision in the camp: Usually during your time in the course a trainer, an assistant trainer, a camp coordinator, a cook and a cleaner are present on site. Accordingly, at least one contact person is available to you.
Vehicles in Camp Pridelands
On game drives, open Land Rover TDIs are used as vehicles.