Sabbat­ical Southern Africa: Elephant Conser­va­tion in Namibia and Zambia
Combine Africa's natural landscapes with your active contribution to elephant conservation and experience an incomparable sabbatical!
As a volunteer in Namibia and Zambia, you will gain insight into real species conservation and dedicate yourself to protecting the countries' gentle giants by counteracting the human-wildlife conflict and supporting an elephant release project.
As a volunteer in Africa, you will gain valuable wildlife conservation experience, recharge your energy levels surrounded by pure wilderness and return home equipped with lots of new skills and knowledge.
The following description serves to give you an idea of how your conservation sabbatical in Southern Africa may look like. It is up to you which destination you go first and how long you will stay. Just reach out to us, tell us about your wants and needs, and we will create your very own sabbatical adventure in the wild.
Highlights
Experi­ence an unfor­get­table time out in the African wild

Support the protec­tion of elephants

Acquire valuable skills and know-how

Track the desert elephants in fasci­nating Damar­a­land

Sleep under Africa's open night sky

Get to know three different project locations in Zambia

Gather new energy amidst Africa's unique landscapes
Locations

Damar­a­land

Lusaka

Kafue National Park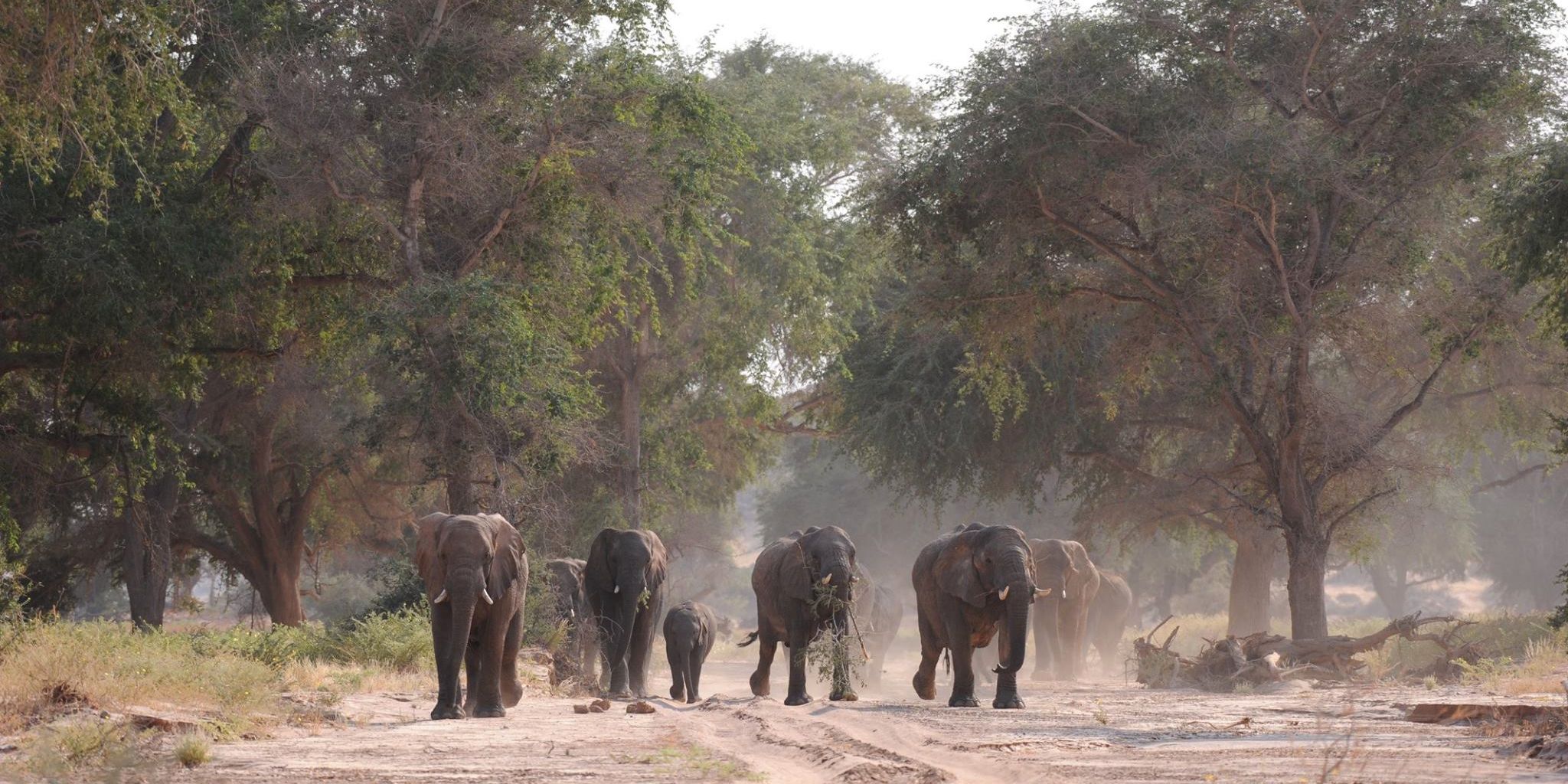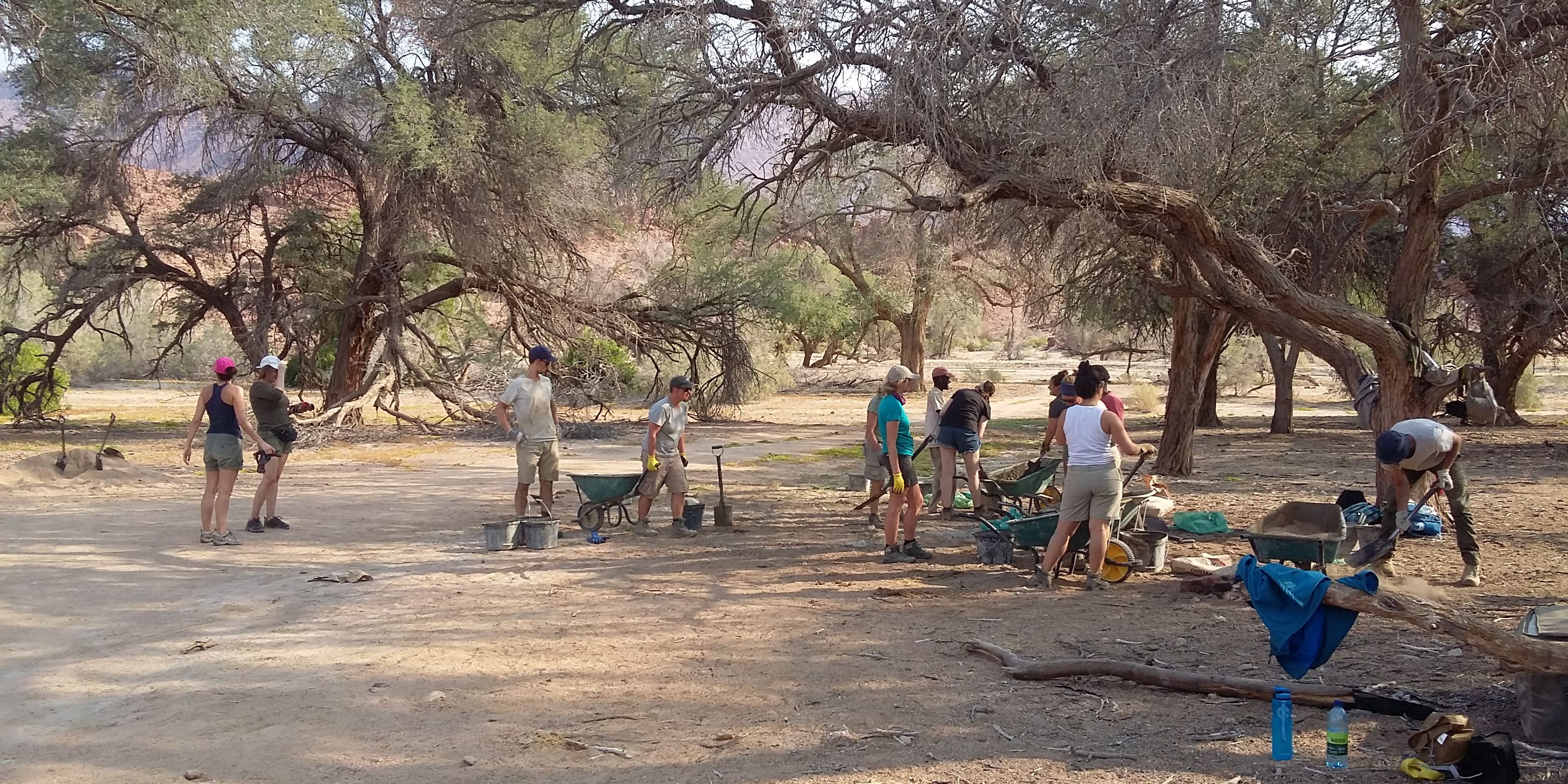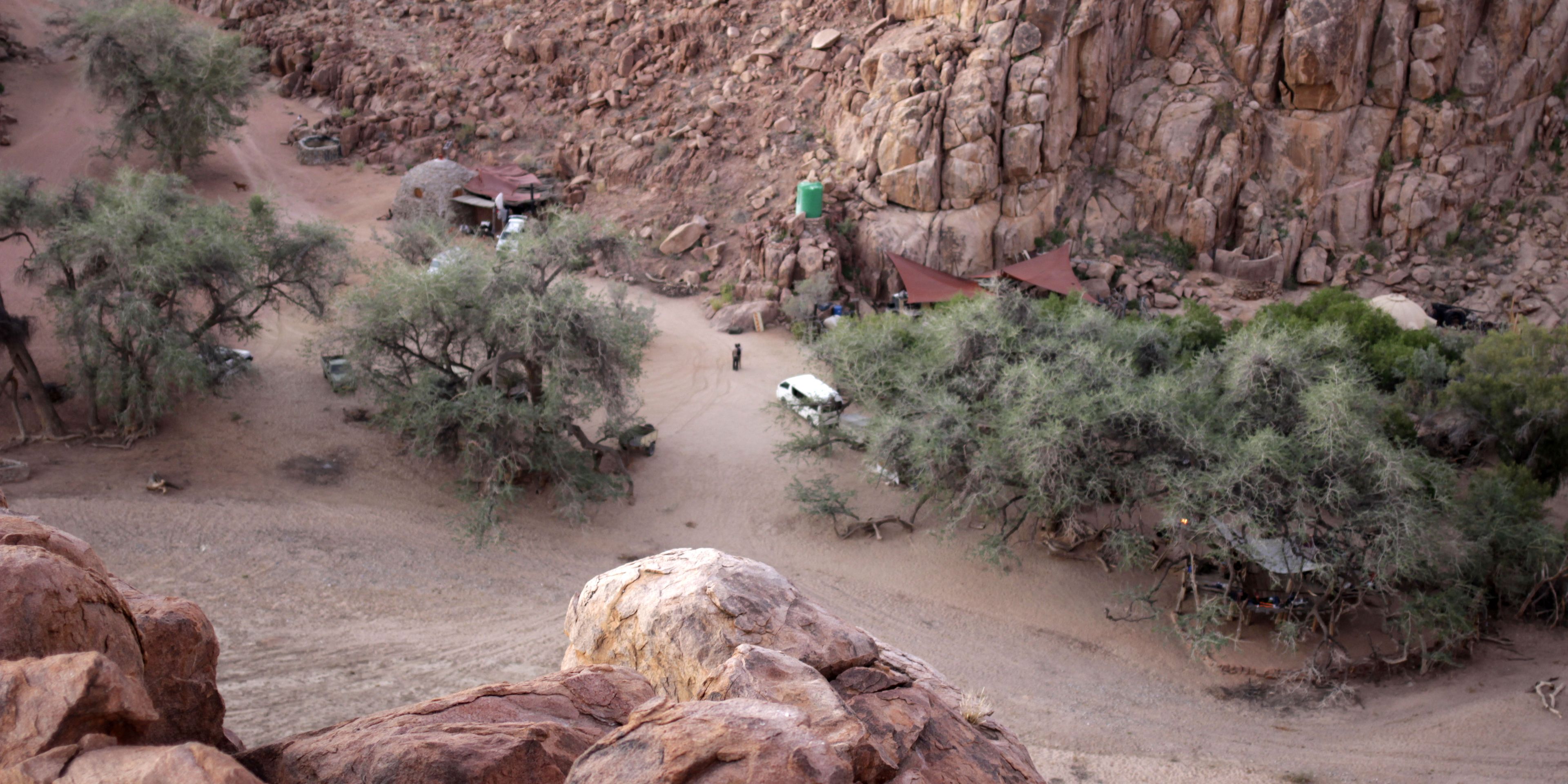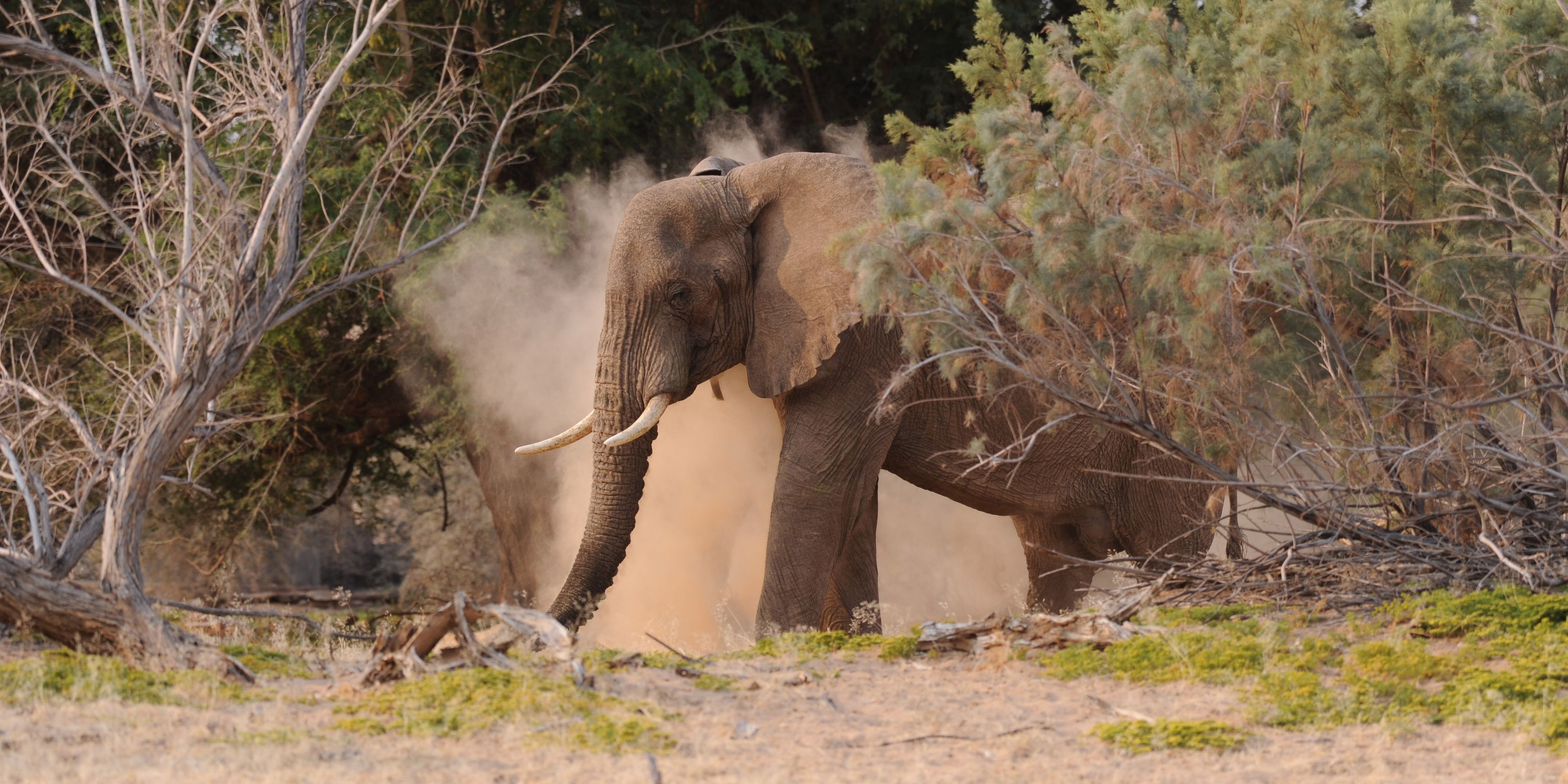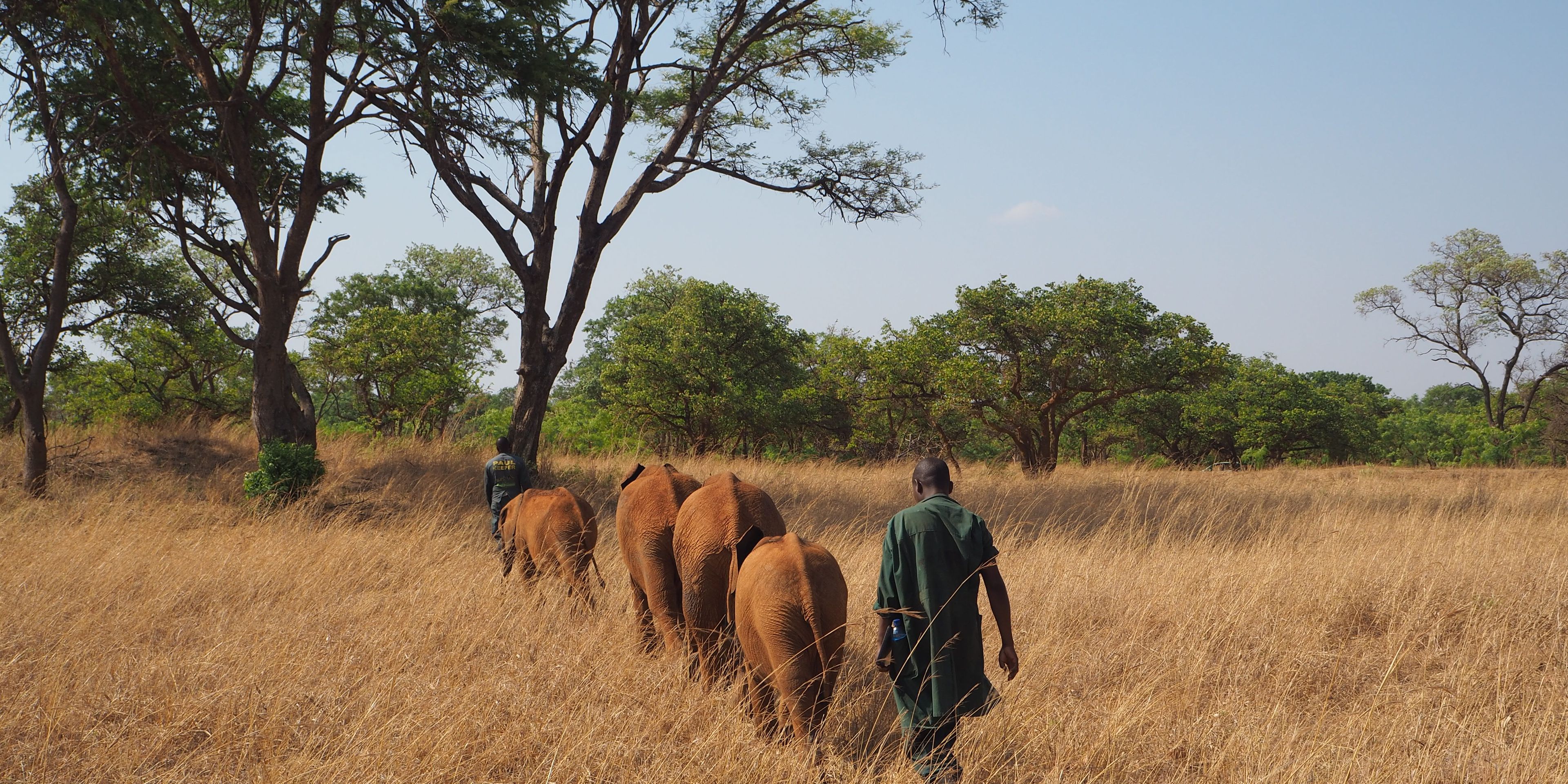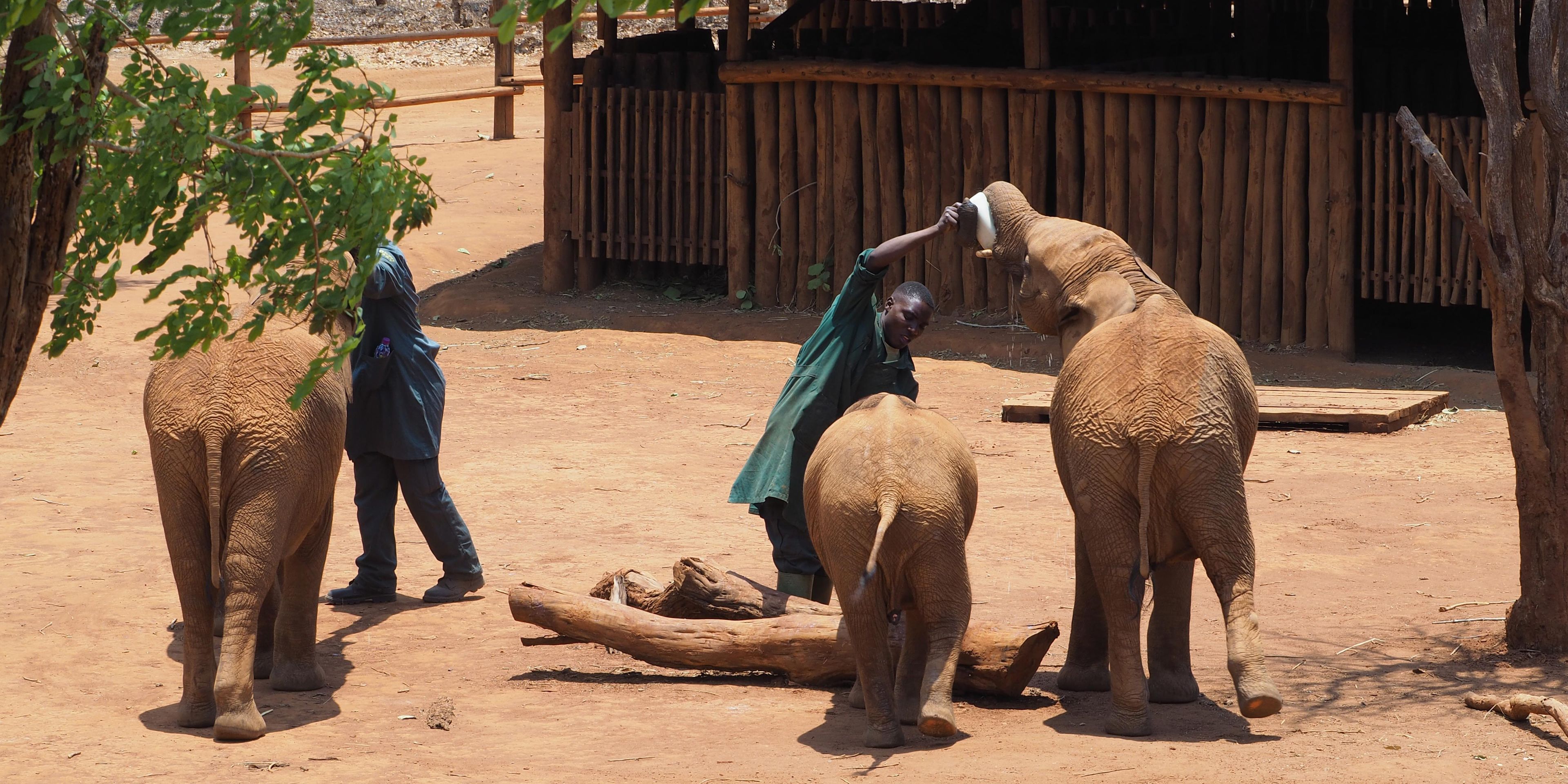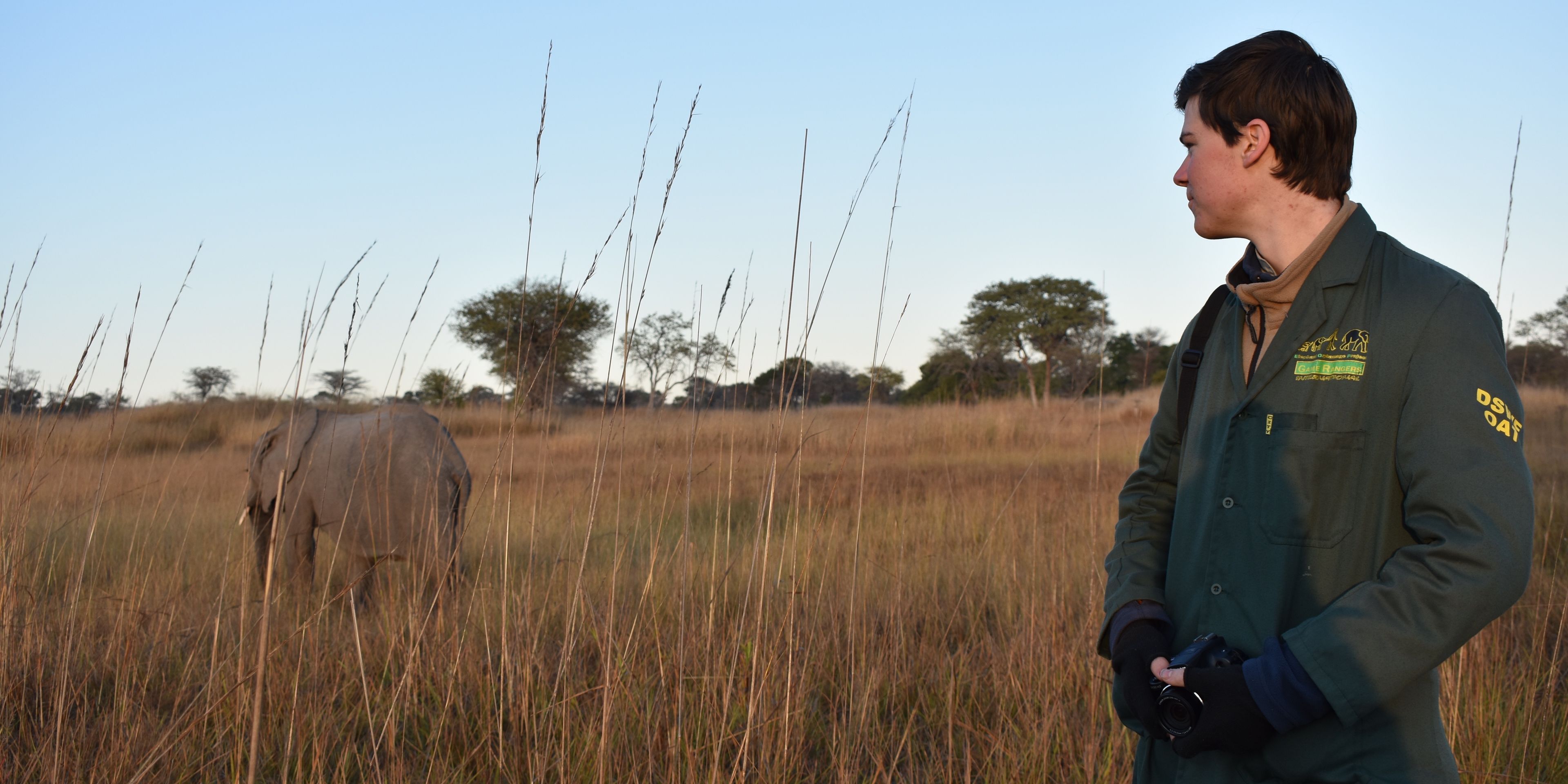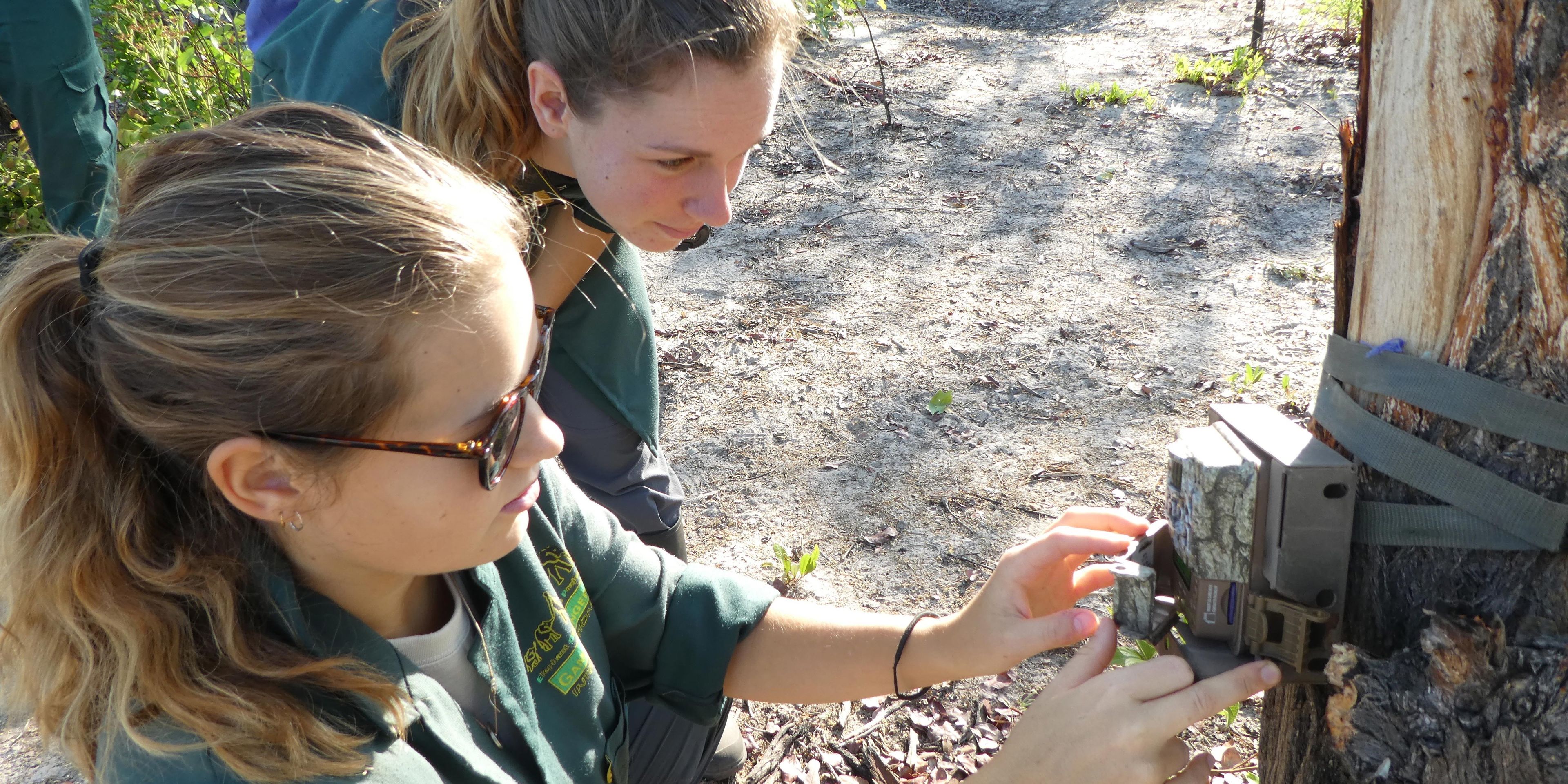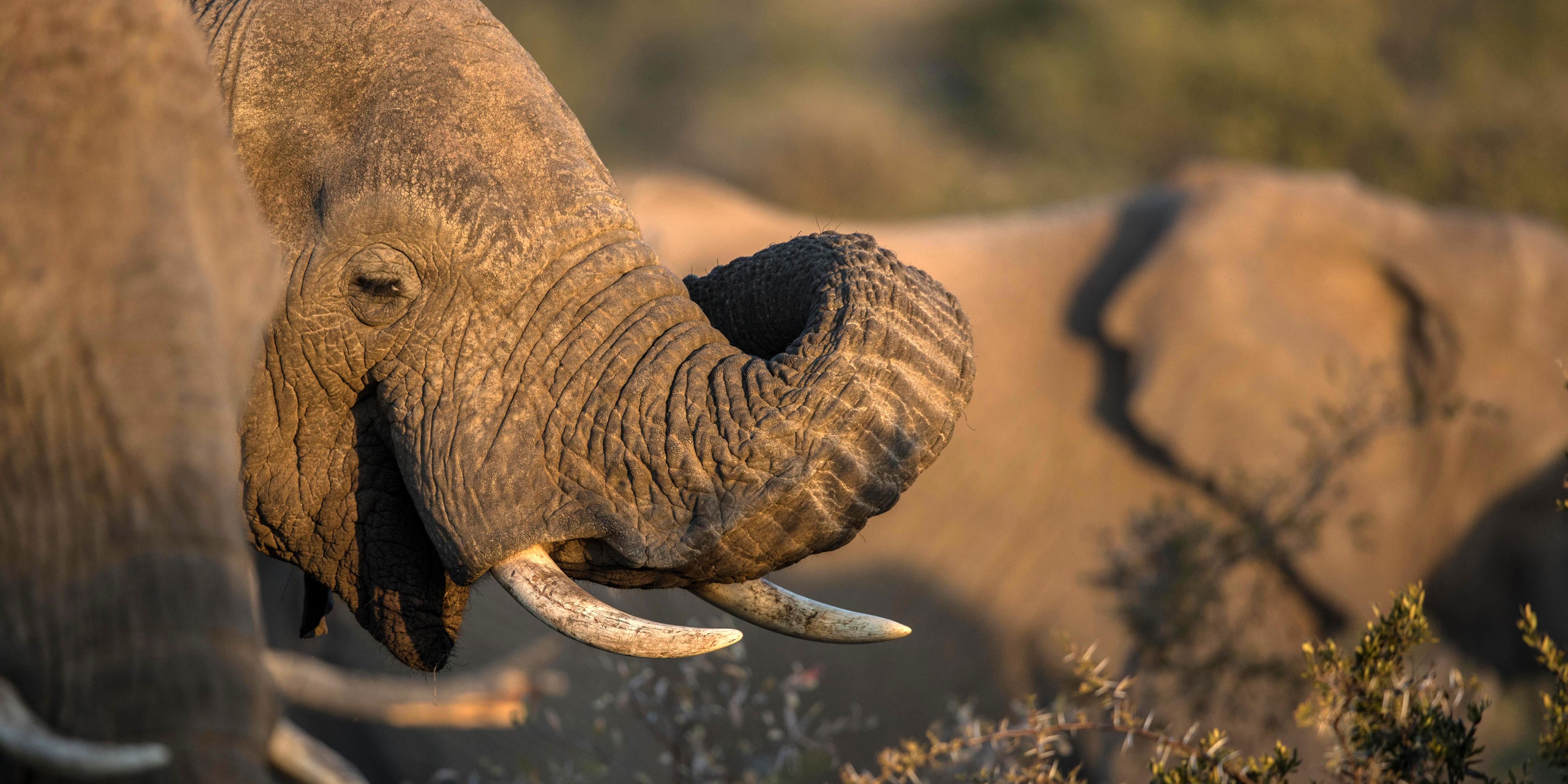 Your sabbatical with elephants
Get involved in elephant conservation and gather new energy surrounded by the beauty of Zambia and Namibia.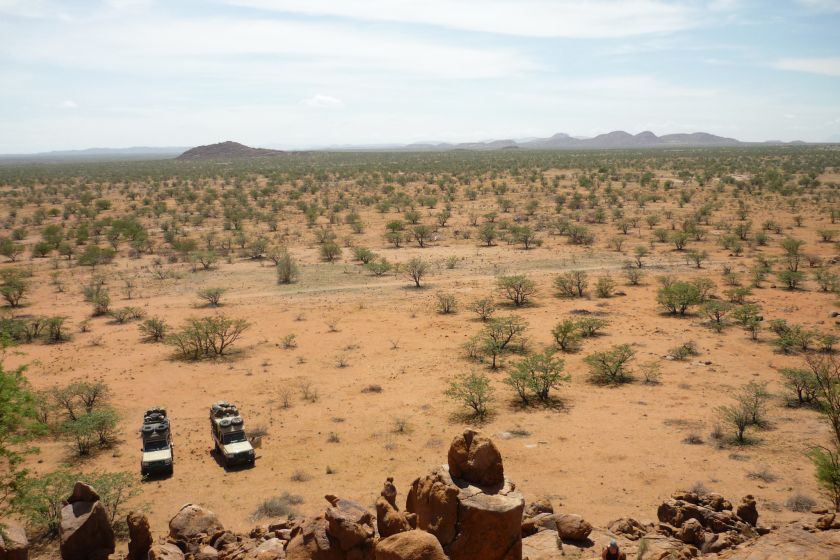 Arrival and orien­ta­tion in Namibia
At the beginning of your sabbatical, you will arrive at Walvis Bay Airport in Namibia. You will be picked up for an additional fee and taken to Swakopmund. In Swakopmund, you will first meet your supervisors and the other volunteers and get an insight into the project and its tasks. On the following Monday morning, the project finally begins with final errands and the drive to your base camp.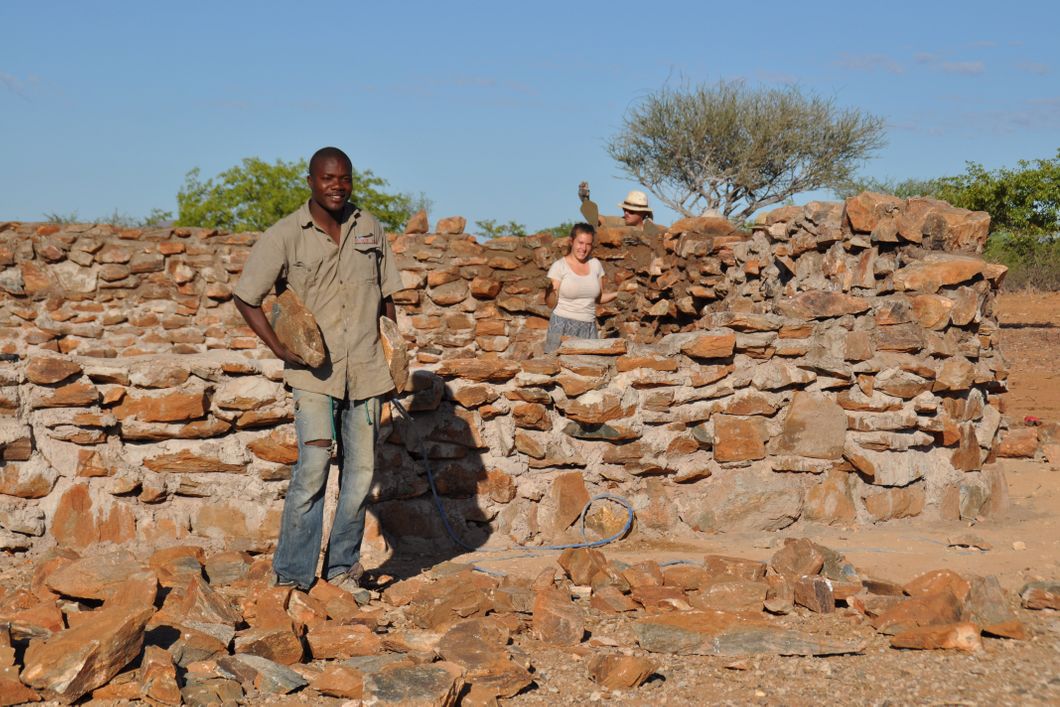 Activ­i­ties during your time out in Africa
During your sabbatical, you will work as a volunteer in two different projects: the elephant project in Namibia's Damaraland and the elephant project in Zambia.
In our elephant project in Namibia's Damaraland, your task is to mitigate the prevailing human-elephant conflict. Together with your team, you support the local population in constrcuting wells and protective walls and also develop new water sources for local elephant herds.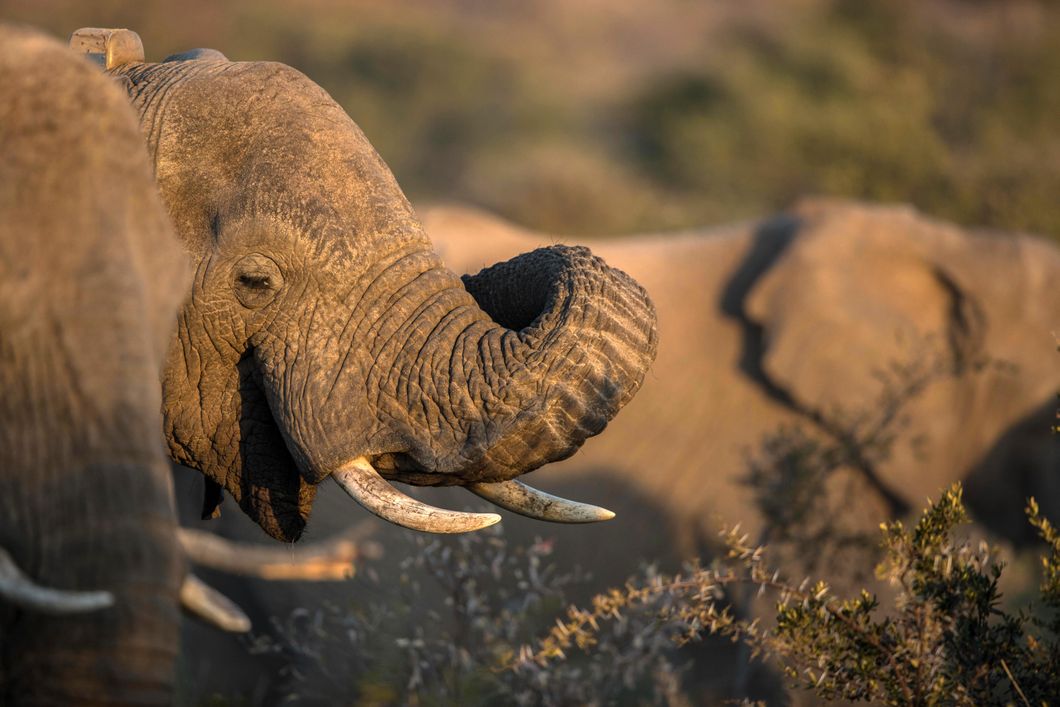 In addition, you collect data on movement patterns and the animals' way of life through monitoring. This, in turn, can be used to derive findings for the development of specific species protection measures.
After the end of the project in Namibia and (perhaps) a transition period (not included in the programme), you will set off for your next destination. During your 22-day volunteer stay in Zambia, you will spend each week in a different location, from the capital Lusaka to mighty Kafue National Park.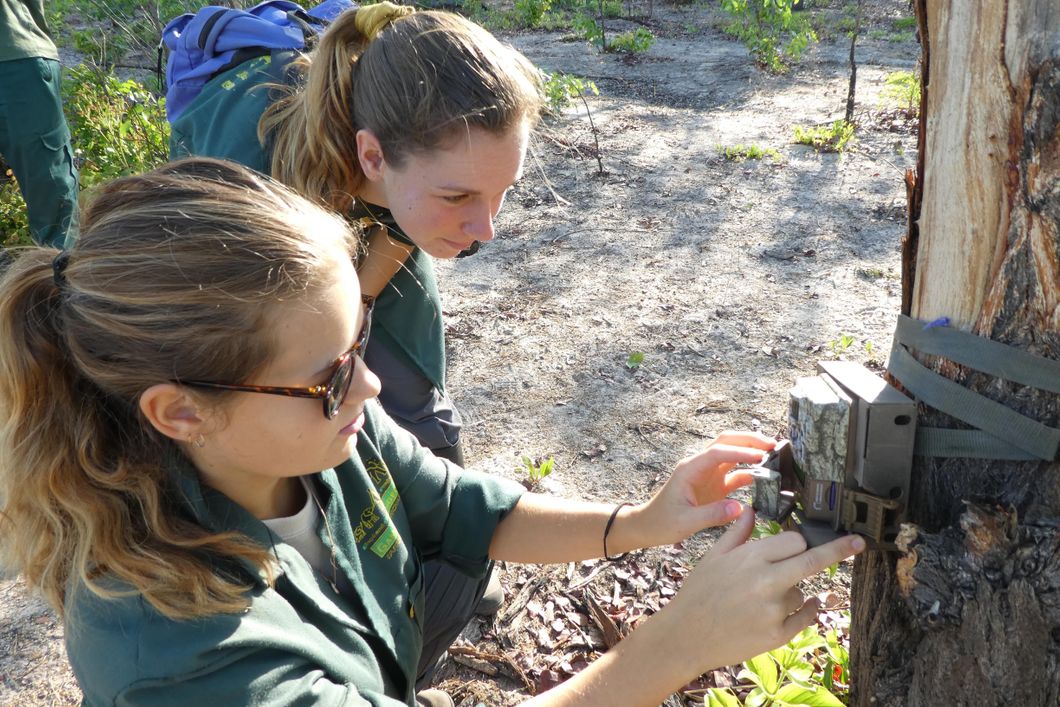 As a volunteer, you will help collect essential conservation data collection and protect orphaned elephants which are gradually released back into the wild as part of a the station's release programme.
Together with your team, you will gain insight into elephant behaviour monitoring, learn more about anti-poaching and wildlife rehabilitation, and acquire different methods for collecting biodiversity data in national parks. You will also have the opportunity to participate in various community projects.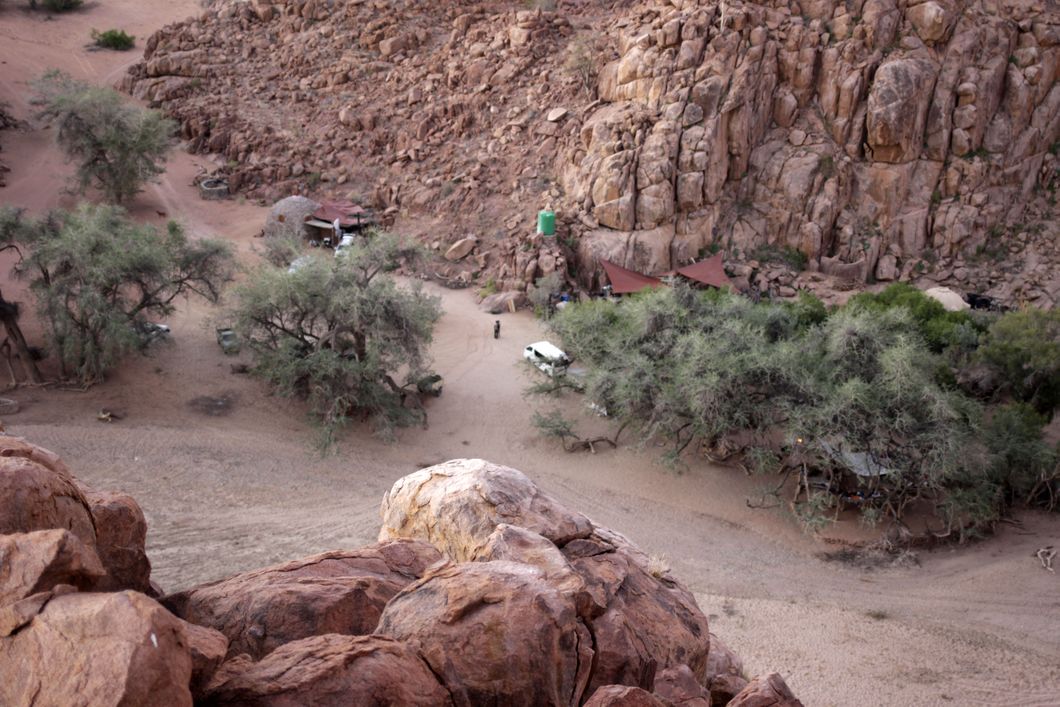 Accom­mo­da­tion during your sabbat­ical
Namibia: During the so-called "Building Week", a base camp is usually set up near the project site. Here you spend the night in two-man tents or around the campfire where you also cook and eat together.
During the following "Patrol Week", you and your team will follow the desert elephants of the region. You will spend each night in a new and spectacular place under the open sky. Sanitary facilities are generally limited in your wilderness camps – for example, in the "Building Week", long-drop toilets and bucket showers are used; in the "Patrol Week", no permanent facilities are available.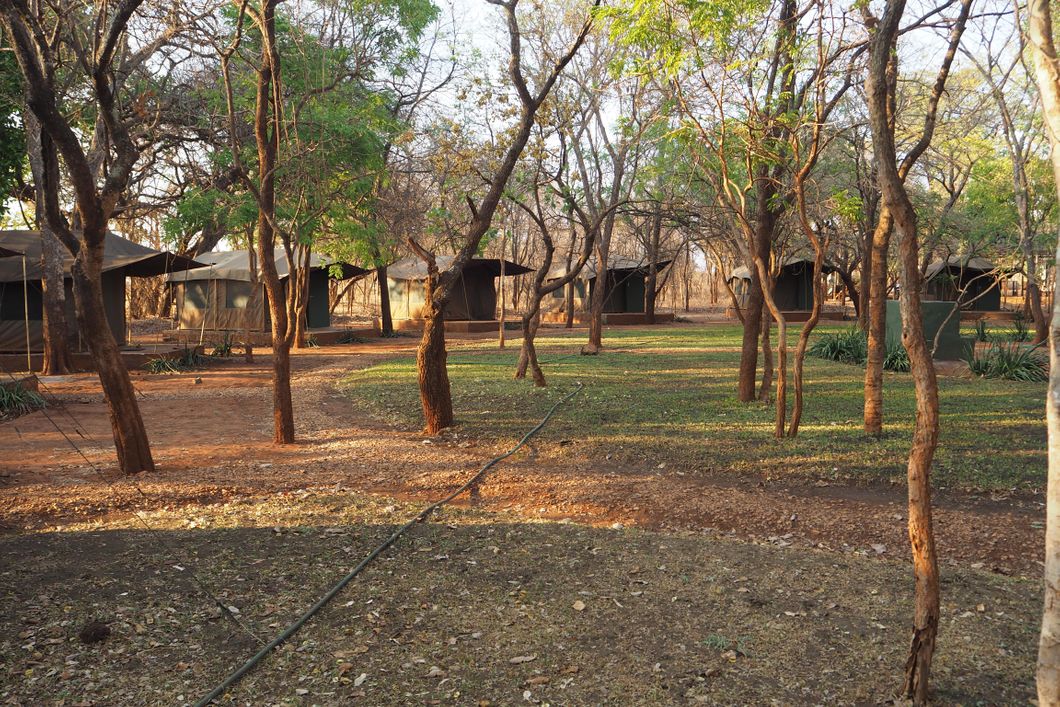 Zambia: In Lusaka you will stay in your own spacious tent including bed linen and use communal sanitary facilities. In Kafue National Park, one of the two stops is Musa Camp. The unfenced camp is located on the edge of Lake Itezhi-Tezhi and is often visited by wildlife. Here, too, you stay in your own tent and share sanitary facilities.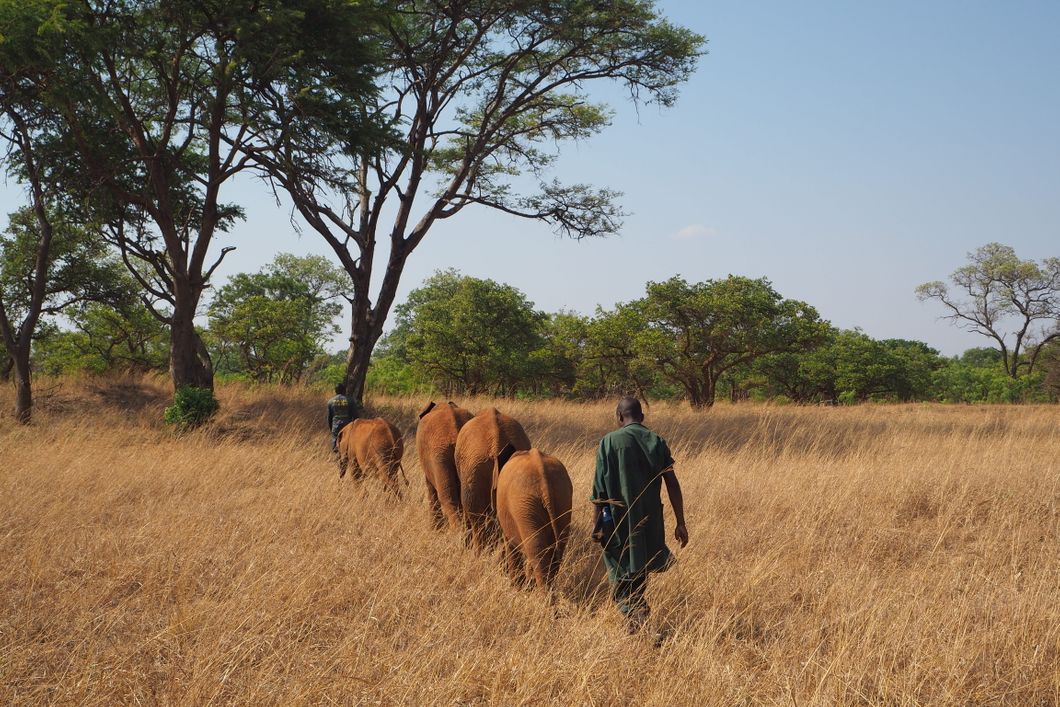 The third camp is the Kafue Release Facility, about a 45-minute car ride from Camp Musa. Kafue Camp is secluded on the banks of the Nkala River, right next to the project's release station. As before, you will be provided with your own tent and use shared sanitary facilities and toilets. As a volunteer, you will receive three meals a day which will be prepared together as a team.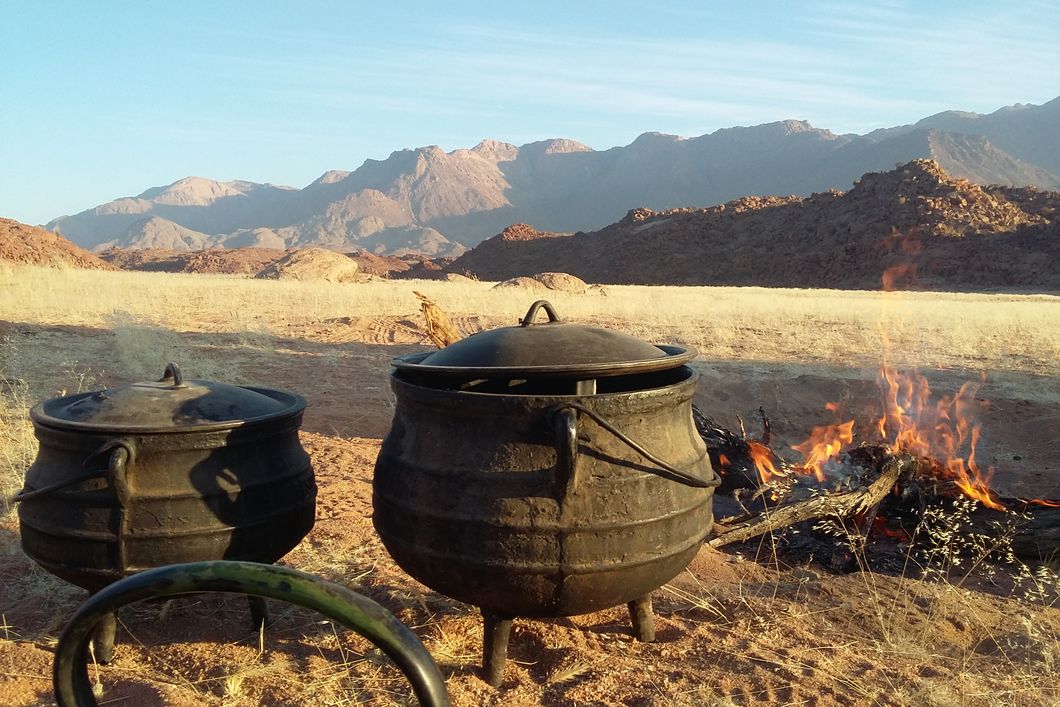 Free time as a volunteer in Africa
During your stay in the projects, you will always have some time for yourself. In Namibia, if you stay for more than two weeks, you can take the opportunity to go on an excursion to Swakopmund on your free weekend and enjoy the cozy restaurants, bars and some sights there. Alternatively, you can spend your free time at the base camp surrounded by the unique wilderness of Damaraland.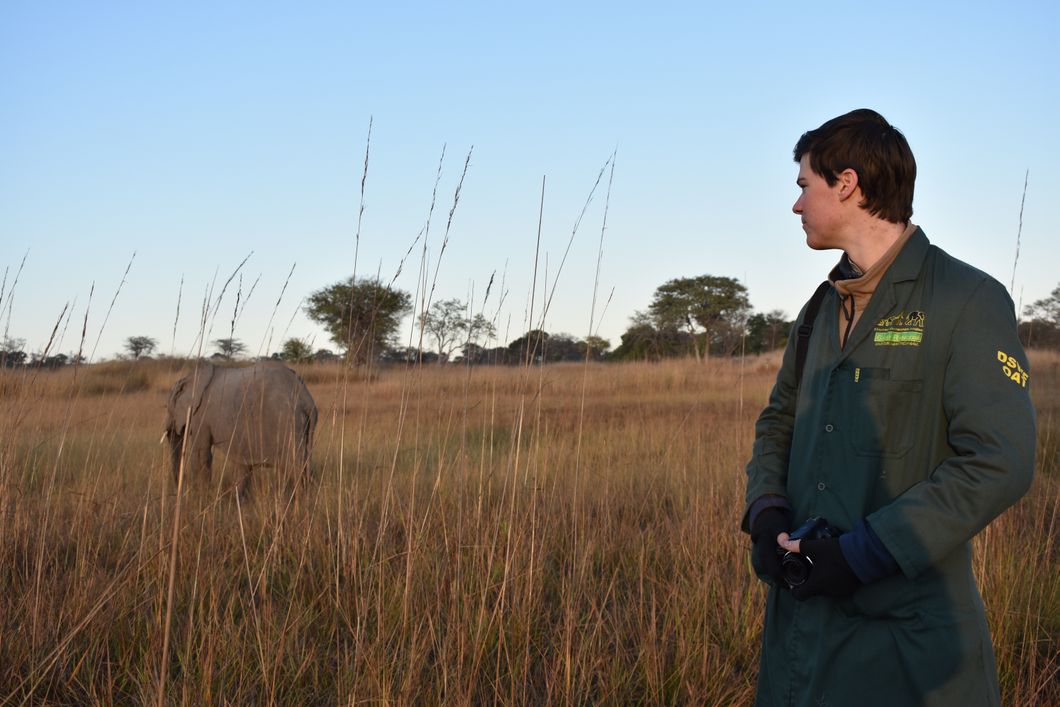 In Zambia, you have one day off per week which you can use to explore the surrounding region. During the second and third week of your stay in Kafue National Park, you and your team spend this day at a nearby lodge where you can swim in the pool or simply relax on the lodge grounds. You can also accompany your team leader on the weekly shopping trip.
Arrival in Namibia

Elephant conservation project in Namibia

Onward journey from Namibia to Zambia

Elephant conservation project in Zambia

End of your sabbatical and departure/onward travel
Learn what others say about their Natucate adventure.
1. Damaraland

Damaraland is located in the northwest of Namibia. Characterized by gorges, hills and table mountains, it is one of the most impressive and interesting areas of the country. The extraordinary landscapes and the fauna, which constantly need to defy the region's drought, surely leave each visitor in awe. Particularly in the west, populations of the highly endangered black rhino can be found alongside the impressive desert elephants.

Damaraland also has a lot to offer culturally: rock and cave paintings from thousands of years ago can be admired as part of a visit to the Spitzkoppe, the Brandberg or Twyfelfontein. Damaraland – a real highlight of a journey through the vastness of Namibia.

2. Lusaka

Lusaka is the capital of Zambia and located in the southern to southeastern part of the country. More than 2 million people live here on an area of about 70 km². The city often serves as a stopover or starting point for further journeys through the Southern African country.

A melting pot of cultures and a place of hustle and bustle – a characterisation that couldn't be truer for Lusaka. However, the parks and green areas just outside of the city, like Lusaka National Park or Munda Wanga Environmental Park, offer peaceful retreats for travellers and residents. The colourful street markets and (art) museums are further stops worth exploring on an excursion through Lusaka.

3. Kafue National Park

The Kafue National Park covers an area of about 22.400 km² and is Zambia's largest national park. The oldest protected area in the country is characterized by secluded, untouched and diverse expanses of land, which are home to an abundance of wild animals. With elephants, buffalos, leopards and lions, four of the Big Five can be found here, as well as wild dogs, hippos, cheetahs, more than 20 different antelope species and nearly 500 bird species.

The landscape is characterized by the numerous arms of the Kafue River, wetland biotopes, Miombo forests, vast savannahs, thickets and floodplains – including the spectacular Busanga floodplains. Game drives, bush walks and boat trips allow you to explore this special place up close.
Background of your conser­va­tion sabbat­ical in Namibia and Zambia
Majestic, huge, highly intelligent – elephants are truly fascinating animals, but they face numerous dangers.
This sabbatical tour allows you to not only immerse yourself in the magnificent natural landscapes of Southern Africa, but also to advocate for the gentle giants at the same time.
Namibia's Damaraland is a region primarily affected by the so-called human-elephant conflict. The population often uses the same water sources as the elephants, making them inaccessible to them. Driven by their natural instinct, they penetrate further and further into human settlements in their search for new water sources and unknowingly damage infrastructure there. In response, the population tries to drive the elephants away, repeatedly resulting in the animals being wounded or even killed.
The aim of the species conservation project is to protect the elephants from straying into human settlements by means of construction measures. On the other hand, alternative water sources are to be developed in order to provide both humans and animals with undisturbed access to drinking water.
Our partner's programme in Zambia has a different focus. It takes in orphaned or abandoned young elephants at its Elephant Nursery near Lusaka and provides 24/7 care for the animals. As soon as they are no longer dependent on milk, the young elephants are relocated to the affiliated reintroduction station in Kafue National Park, where they gradually develop their independence from humans.
Working with local residents is another integral part of the programme's mission. Our partner's community outreach projects serve to fully educate and engage local communities, making the benefits of healthy and functioning ecosystems understandable.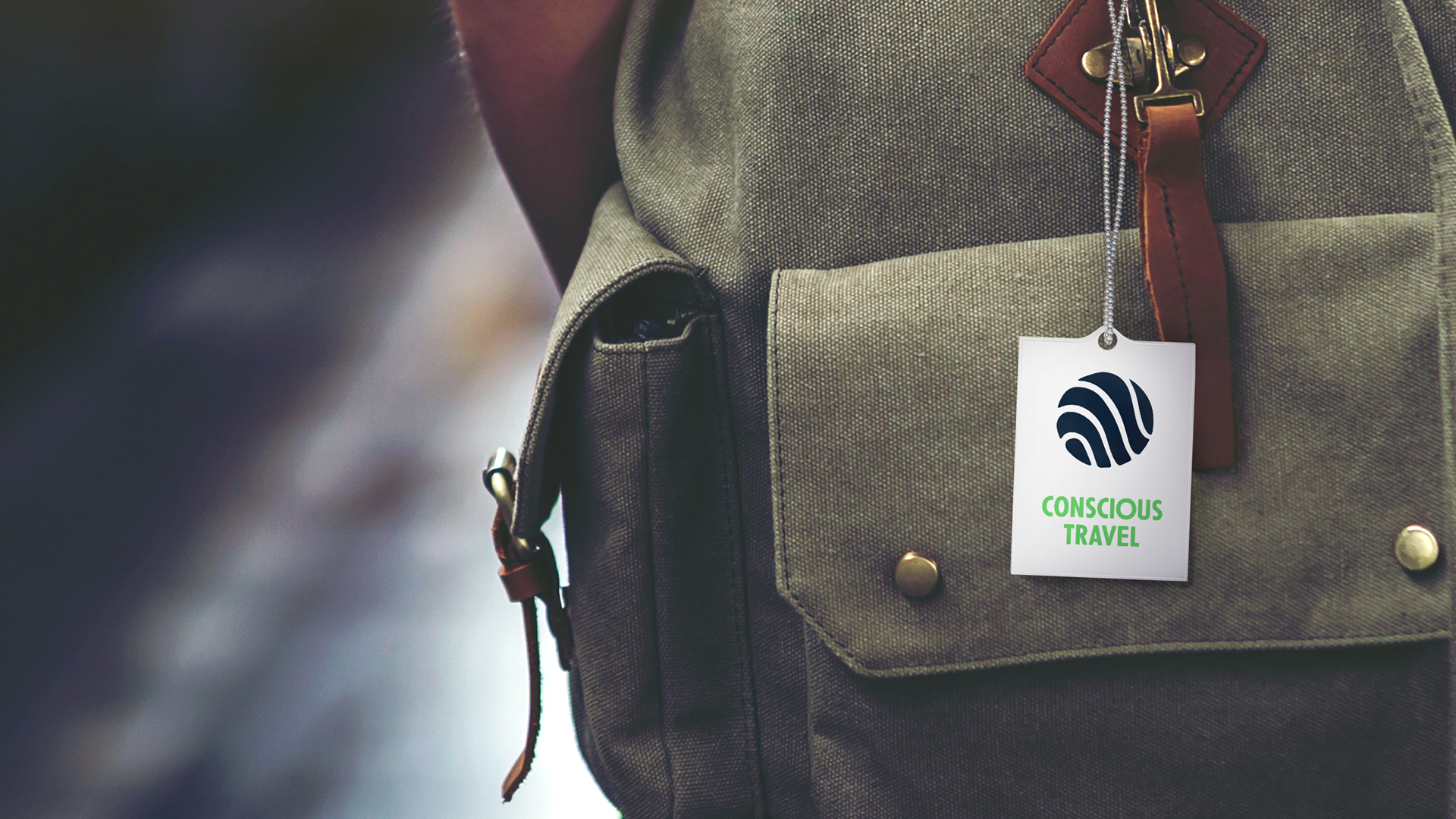 Conscious Travel
with Natucate
Supporting real conservation projects worldwide through individual wilderness adventures – our ambitions, our values, our service.