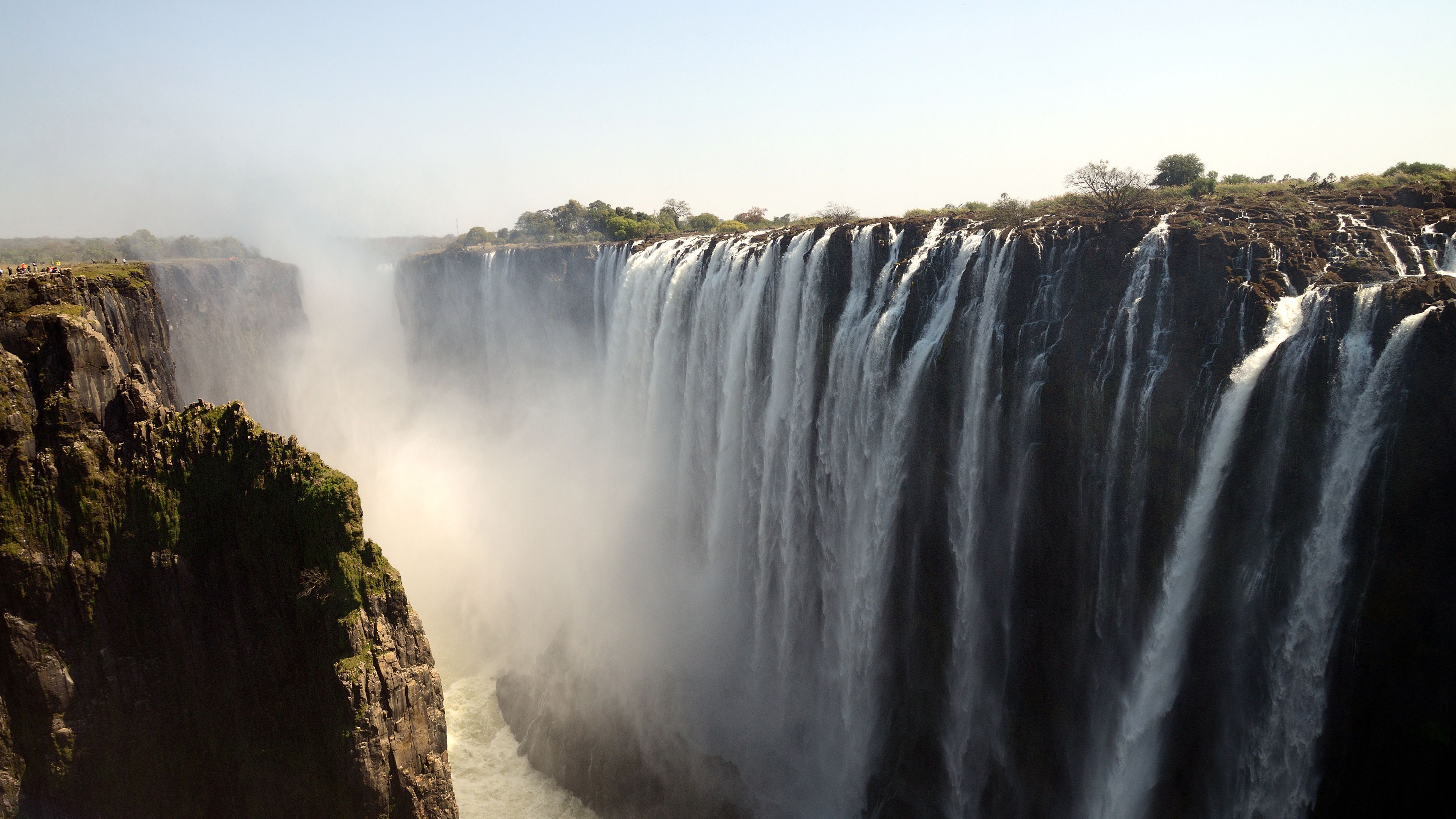 Travel Guide Zambia
The Republic of Zambia is, because of its relatively close distance to the equator, a typical country for African safaris. The country's diverse flora and fauna, lots of magnificent national parks as well as the breathtaking Victoria Falls are great for everybody who wants to enjoy Africa's fascinating wild nature.
Our trips to Zambia:
Geography of Zambia
With approx. 752.600 square kilometers, Zambia is roughly twice as big as Germany. The landlocked country borders eight countries: Namibia, Mozambique, Malawi, Tanzania, the Democratic Republic of the Congo and Angola. The landscape of the country is mainly characterized by open savannahs and dense drainage lines.
Geology
The main parts of Zambia consist of many different highlands, having an altitude between 1.000 and 1.400 meters above sea level. Because of that Zambia is marked by a lot of deep valleys and steep cliffs, leading to the development of many waterfalls. The Bangweulu-Bassin in the country's north is a giant crater of an old volcano. The headwaters of the Zambezi are coming from the west, a landscape formed by the Kalahari Desert. However, the country is mainly formed by two big river systems: The Zambezi in the south and the Congo in the north.
Travel tips and Trivia for Zambia
Climate in Zambia
Being quite close to the equator Zambia only has one climate zone: tropical, with temperate, dry winters and warm summers. Because of its altitude, Zambia is rather mild, compared to other African countries. Zambia has two different seasons, the dry and the wet season. The wet season lasts from November until April mostly. Whereas the dry season starts with cool dry temperatures from May until August, it continues with very hot and completely rainless weather from September until October. Zambia is hot throughout the year. Between November and April temperatures are between 25 to 30°C, between May and August 21 to 26°C. September and October are the hottest months with 28 up to 35°C.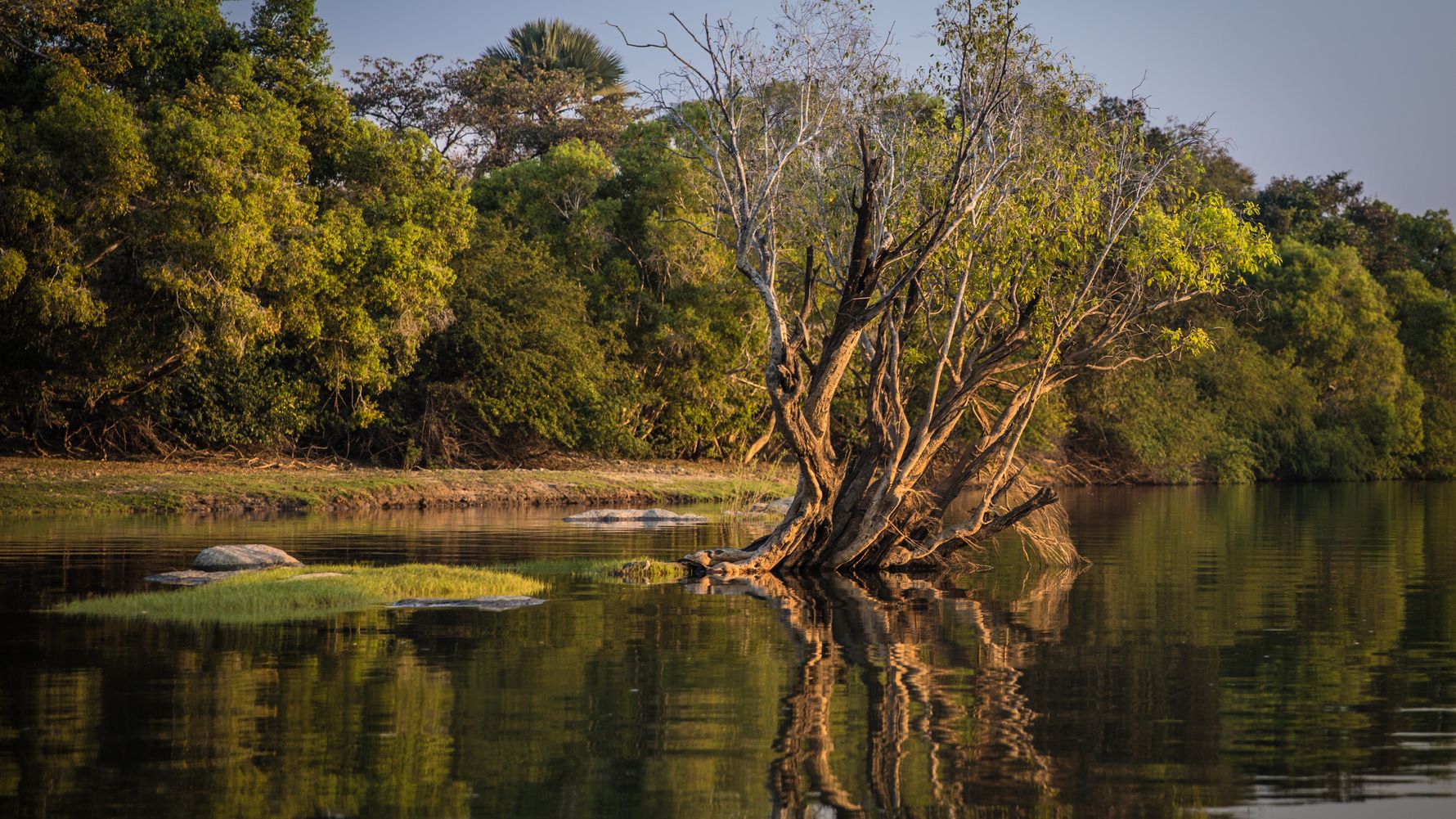 Flora and Fauna of Zambia
40% of the country is still natural forest, mainly of teak trees. Zambia's main vegetation consists of evergreen dry savannah woodlands. Mopane and Baikiaea forests as well as savannahs are the habitat for Zambia's fauna. In the southwest rainforests can be also be found. Due to numerous lakes and rivers flooded areas with swamp- and grasslands frequently occur.
Hyenas, crocodiles, hippos and letchwes are still quite common outside of the big reserves and national parks. Animals like rhinos, lions, buffaloes and elephants do occur in the entire country but more often only in the national parks.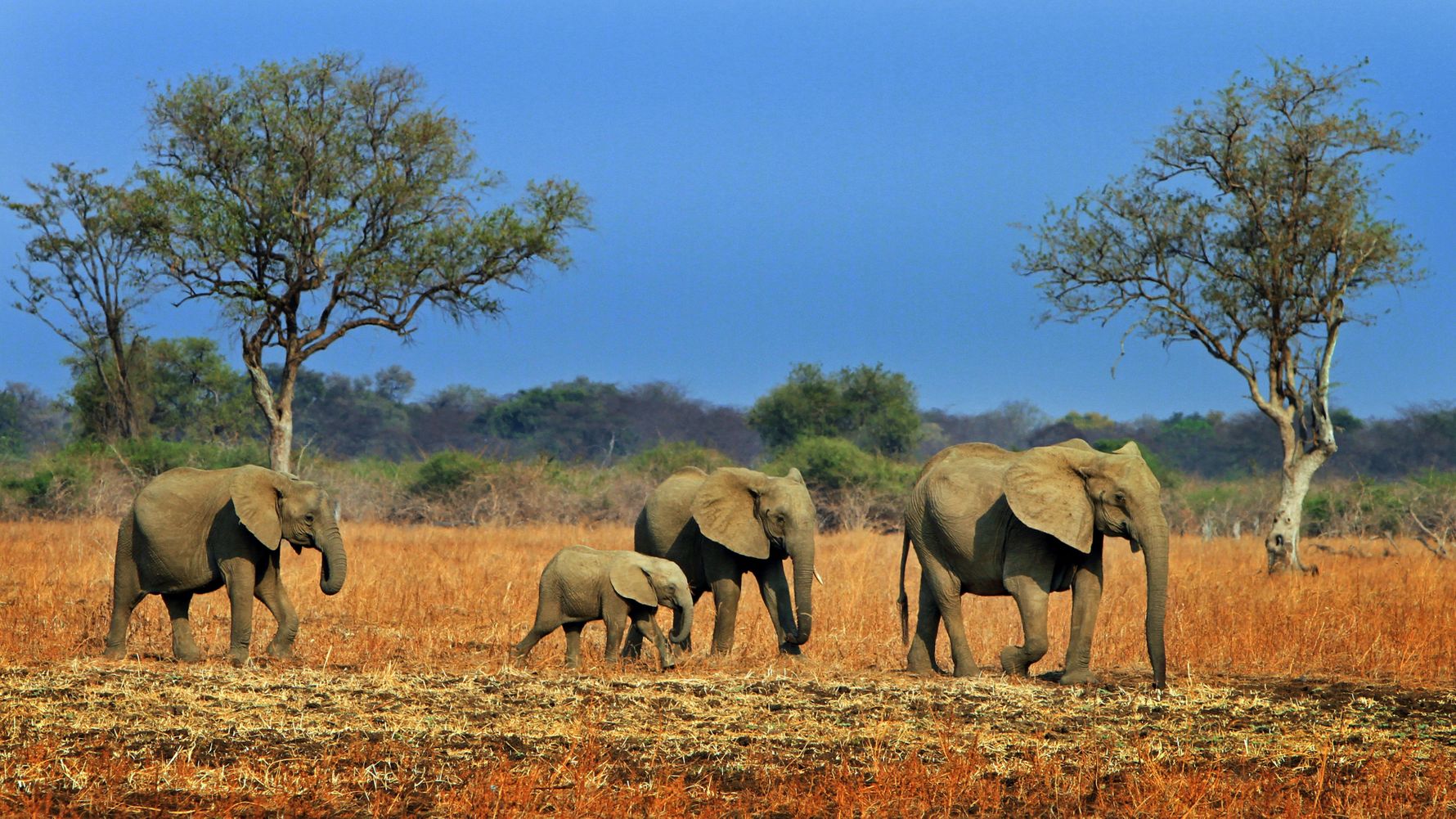 Social Geography of Zambia
Need help with planning your trip?
We are happy to support you! Together we find the best adventure for you and prepare your trip abroad.