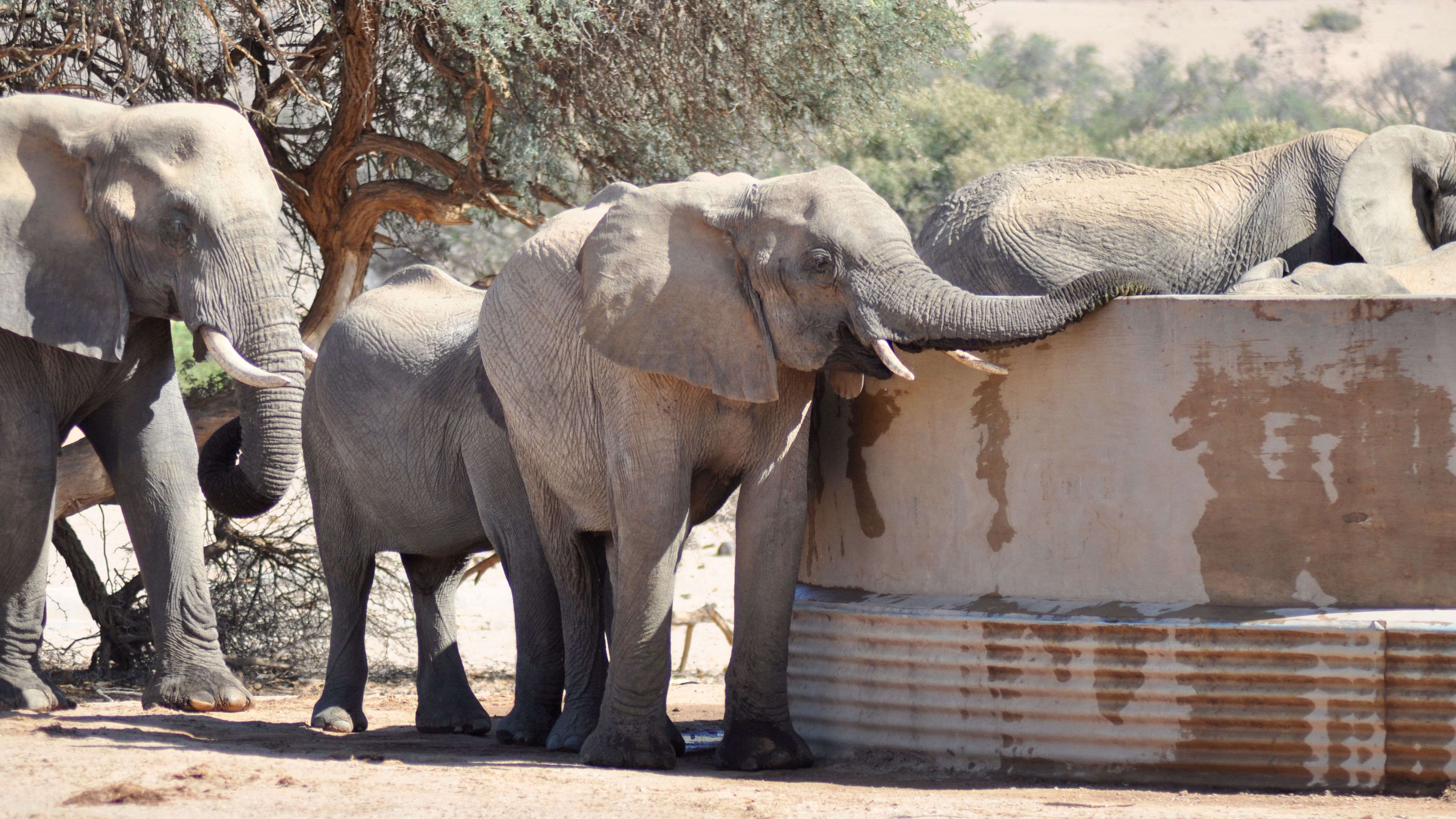 Volunteer Abroad Namibia: Elephant Conser­va­tion
The desert elephant conservation project is concentrated in the area of Damaraland, in north-western Namibia. Damaraland is a sparsely populated area, which – despite its aridity – is home to a virtually untouched nature, with a wilderness of fascinating plants and animals. It is an enormous challenge for man and nature to survive in the conditions prevailing here and to wrest the few resources from the barren land.
The aim of the conservation project is therefore to create a balance which meets the needs of both humans and animals. As a volunteer you help avoid conflicts between men and elephants by implementing building measures in villages and making water holes accessible outside of residential areas. You also dedicate yourself to documenting the animals' behaviour and movement patterns and therefore contribute to further researching the gentle giants. Volunteering with elephants in Namibia – a life-enhancing and unforgettable experience.
Highlights
Volunteer abroad with elephants

Make an active contri­bu­tion to wildlife conser­va­tion

Experi­ence a real outdoor adventure

Gain an authentic insight into Namibia's culture

Live in the midst of Namibia's wild nature

Be part of an inter­na­tional volunteer team
Locations

Damar­a­land
Included in the programme fee

Placement in the programme
Assistance with travel arrangements
Assistance with selecting travel insurance
Assistance with booking flights
Risk coverage certificate
Terry, your travel agent for Namibia
You would like to learn more about this trip? Don't hesitate to contact me! Our service doesn't end with your departure: I answer all of your questions and support you before, during and after your stay abroad.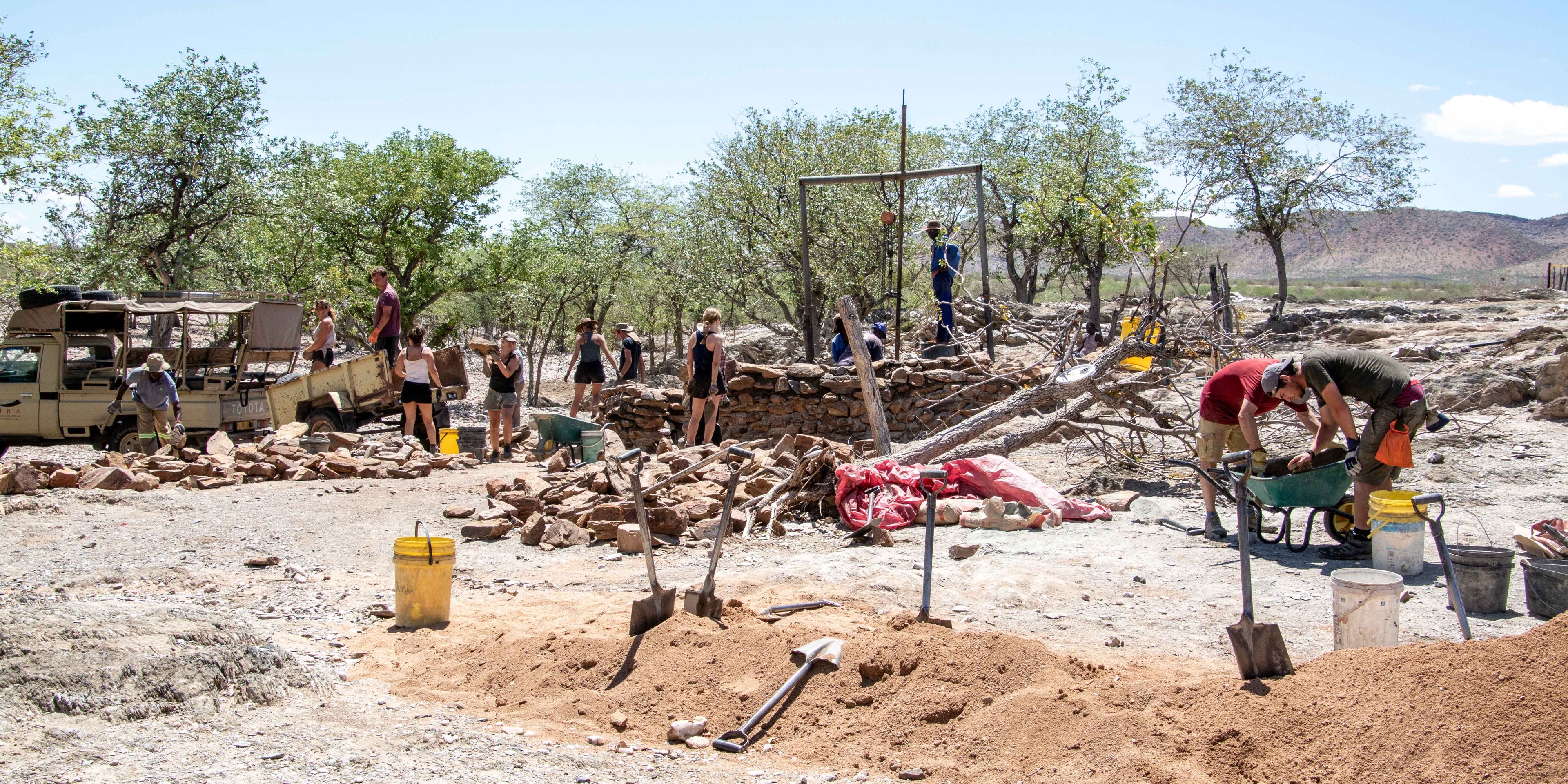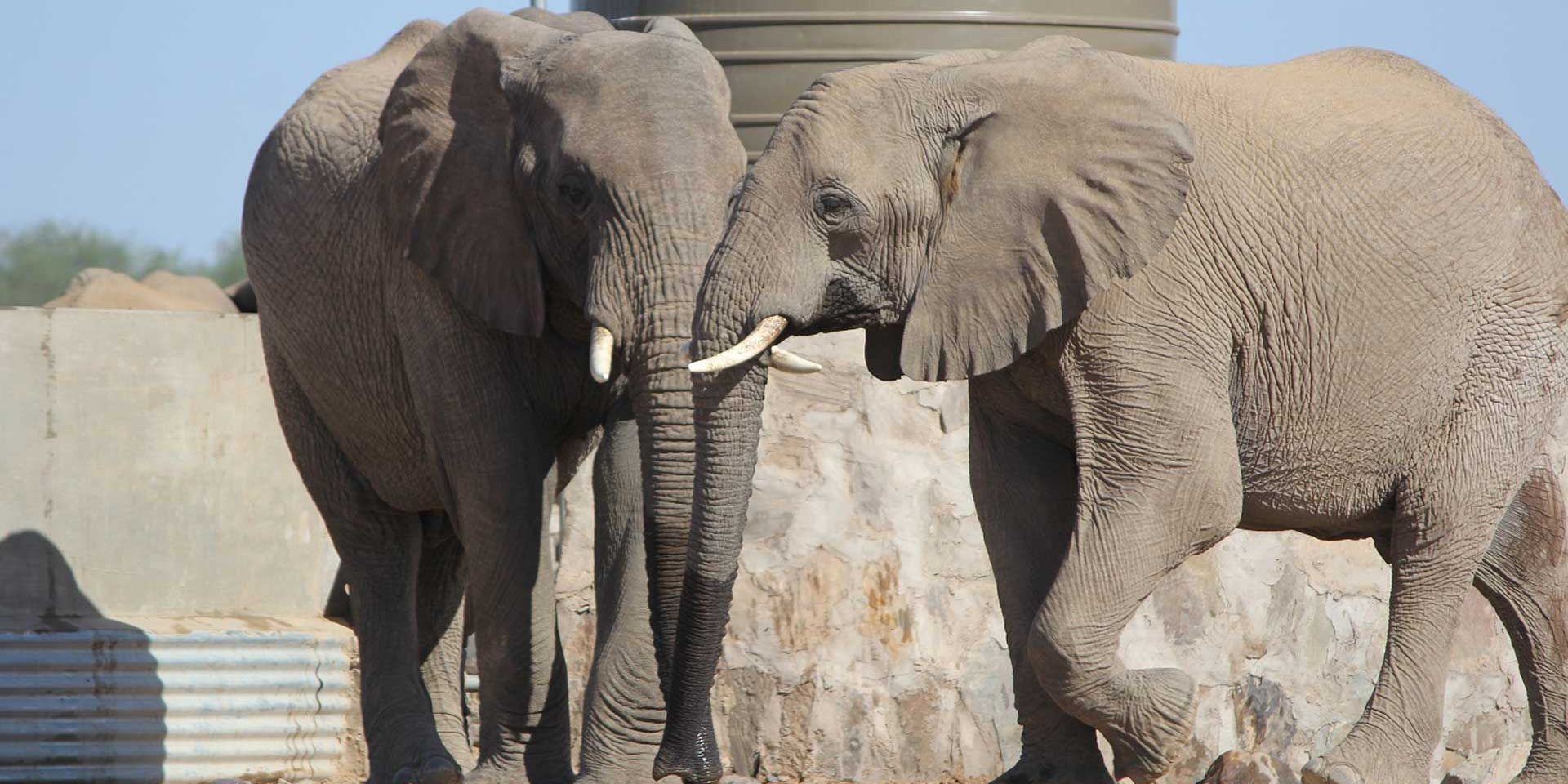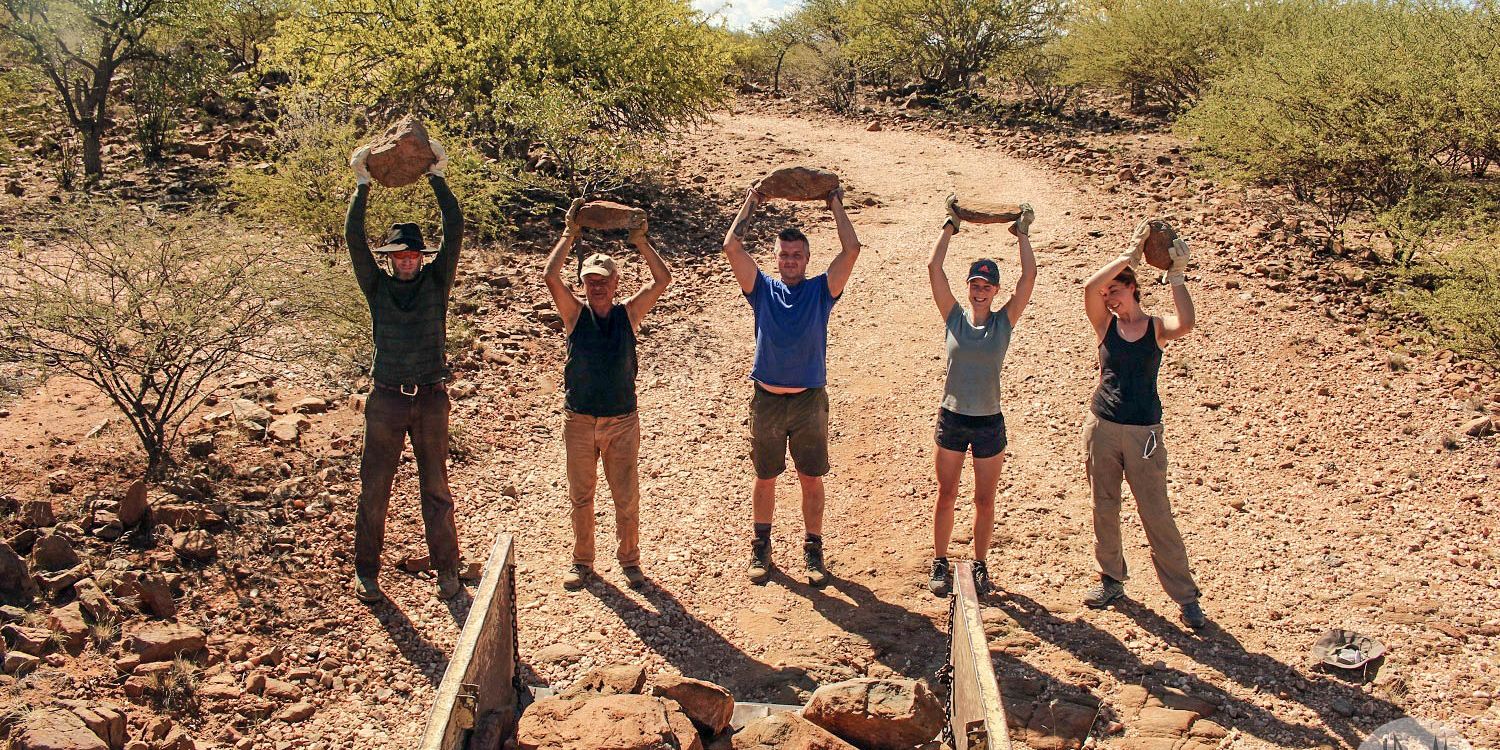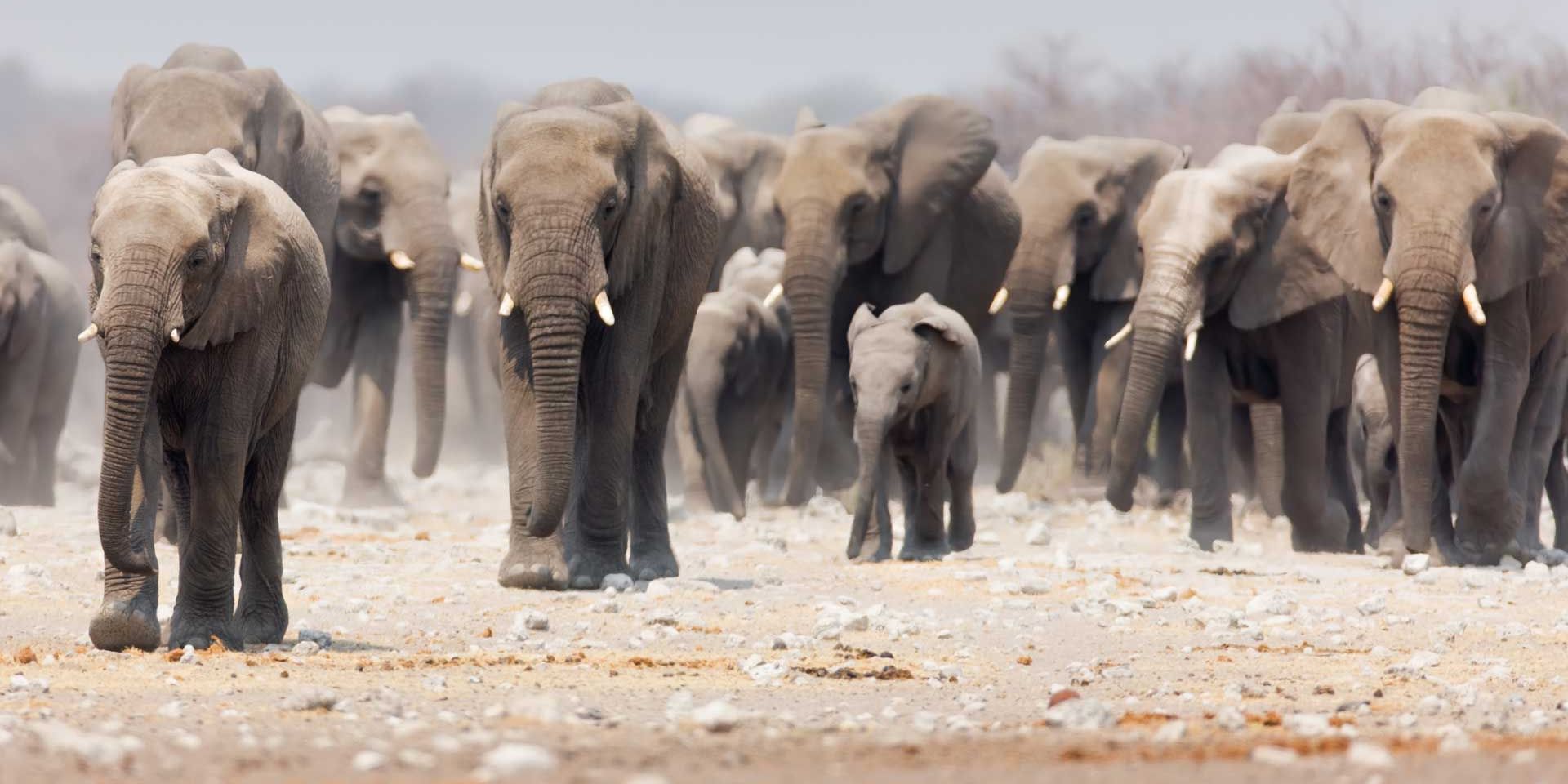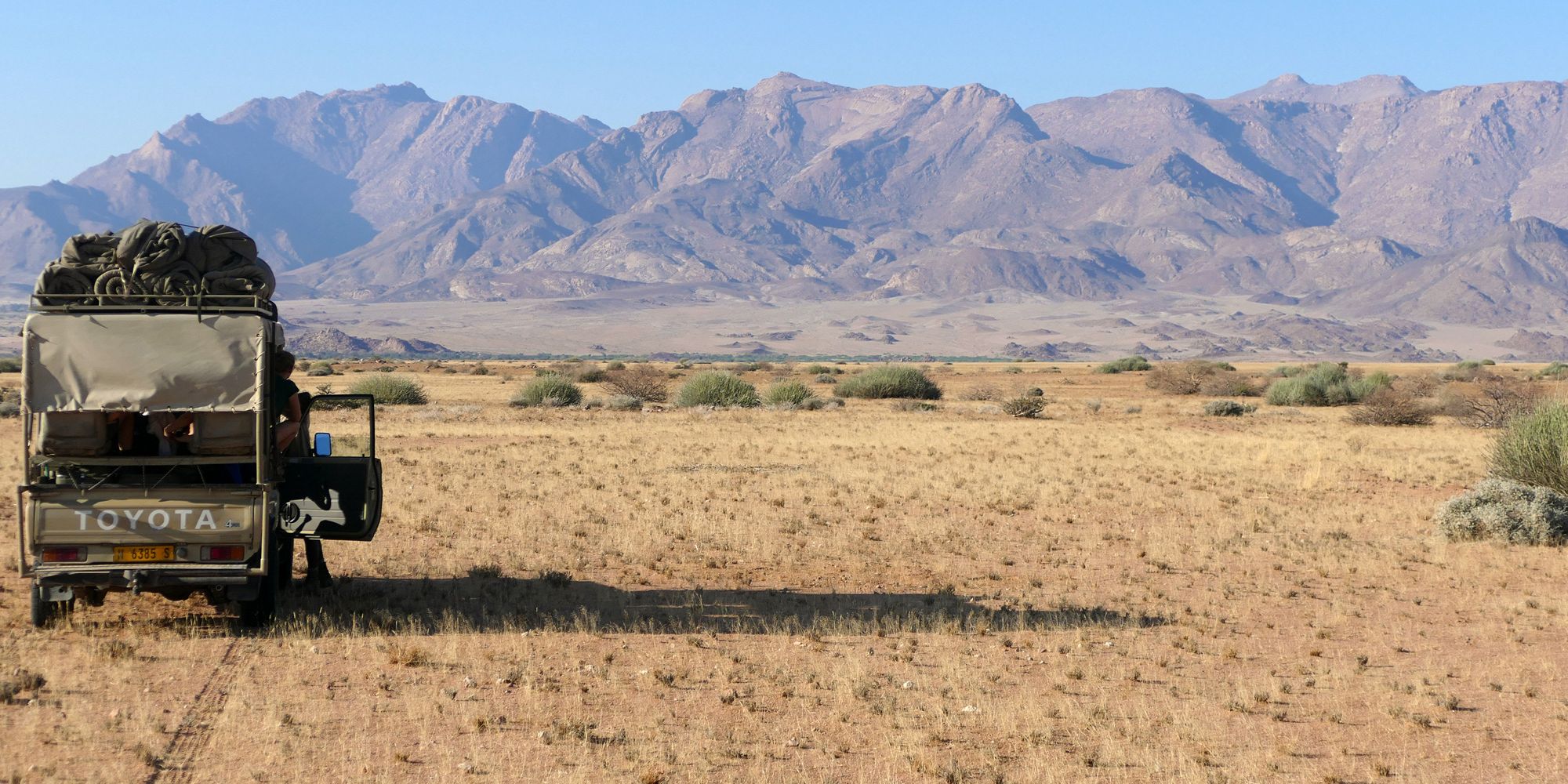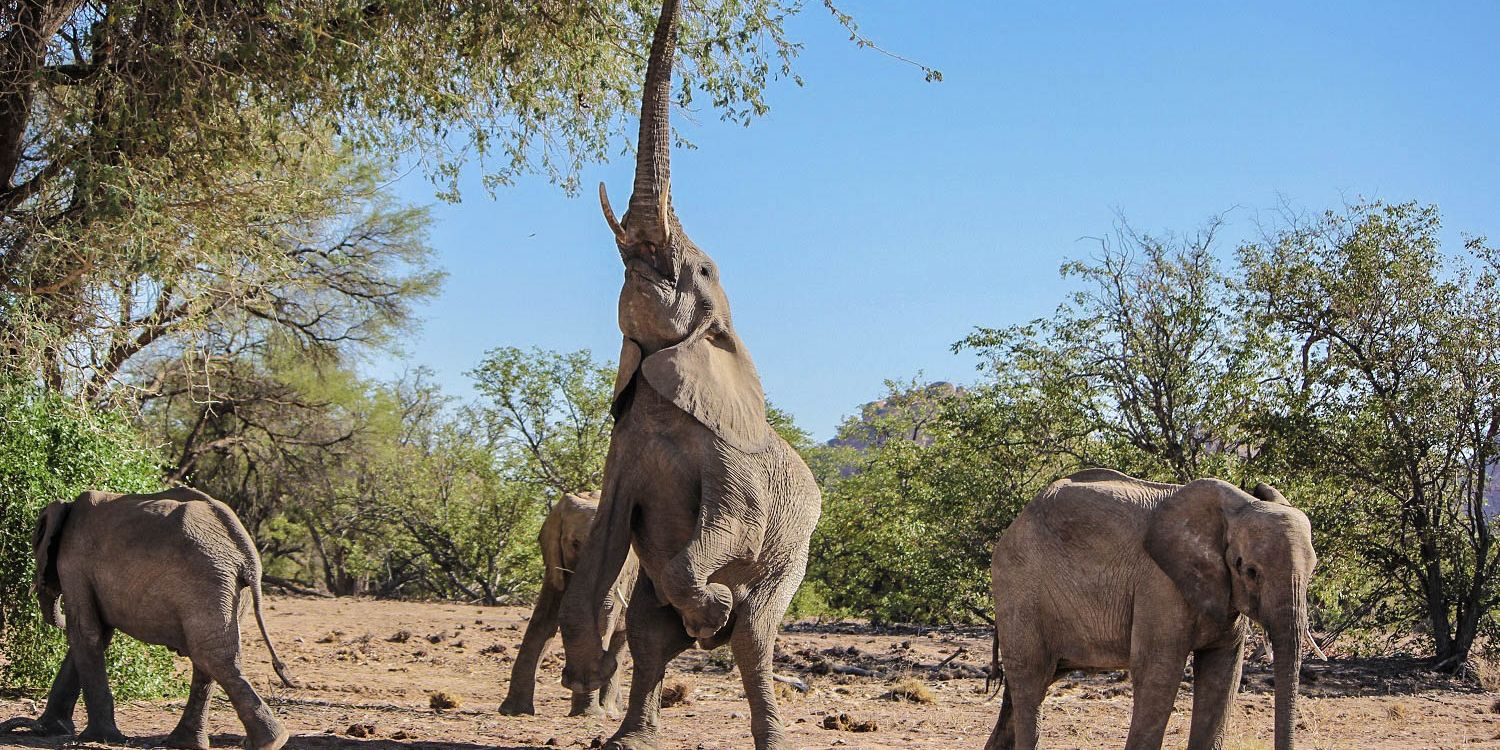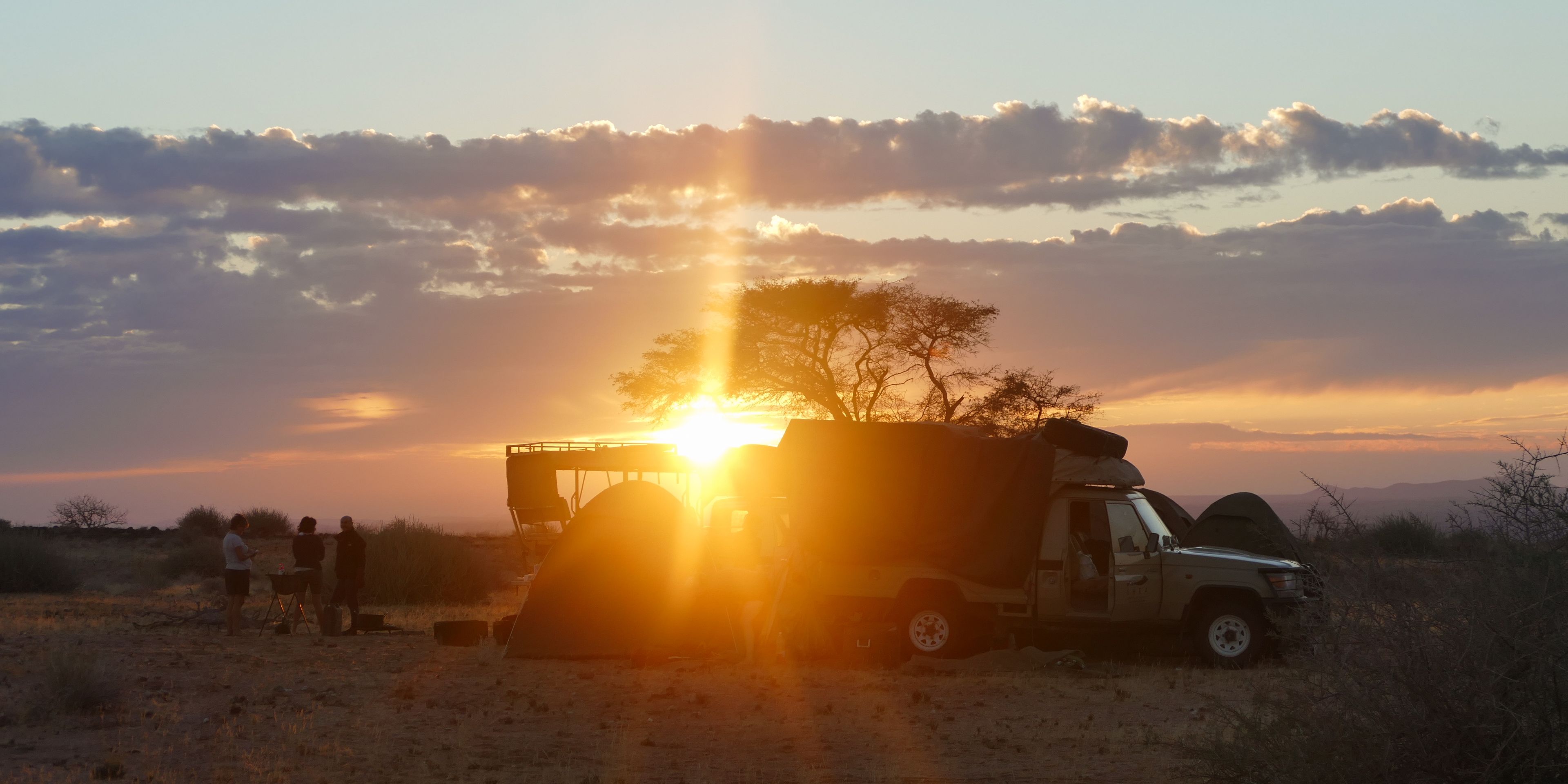 Elephant volunteering in Namibia
Volunteering abroad with elephants: By participating in this wildlife conservation project you get the chance to actively contribute to protecting endangered desert elephants and, at the same time, to discover Namibia's pristine nature.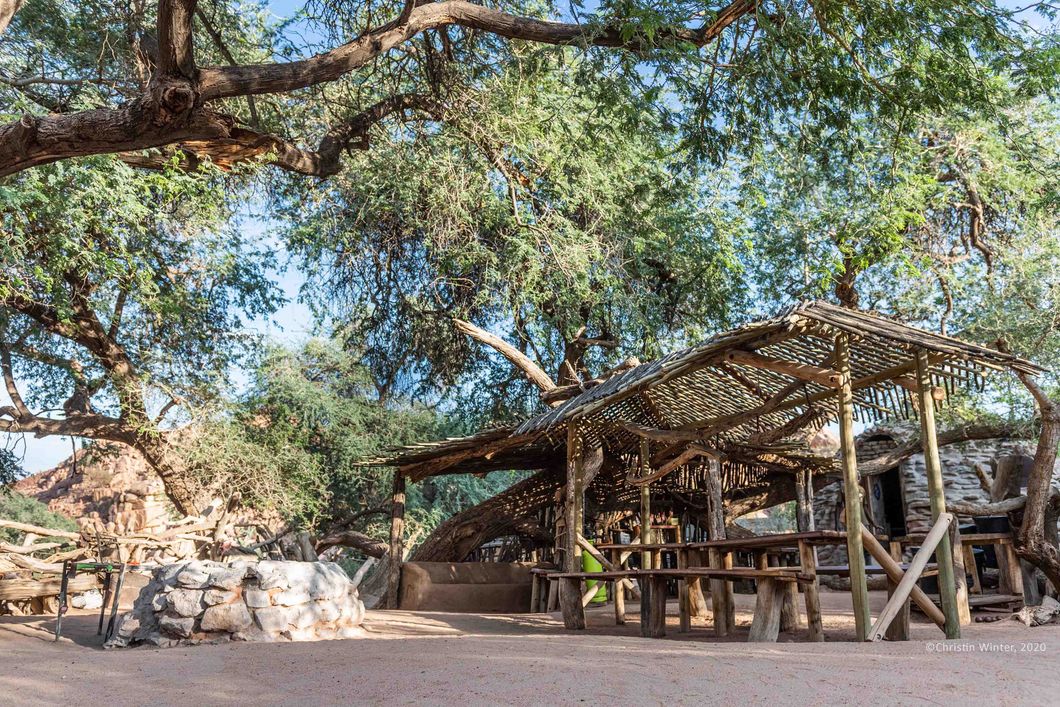 Arrival and orien­ta­tion in Africa
After your arrival at Walvis Bay Airport you'll be picked up and taken to Swakopmund (for a fee). In Swakopmund you get to know your team and receive an introduction to the project and its tasks. The following Monday morning the project finally starts, after doing some final grocery shopping and heading to base camp.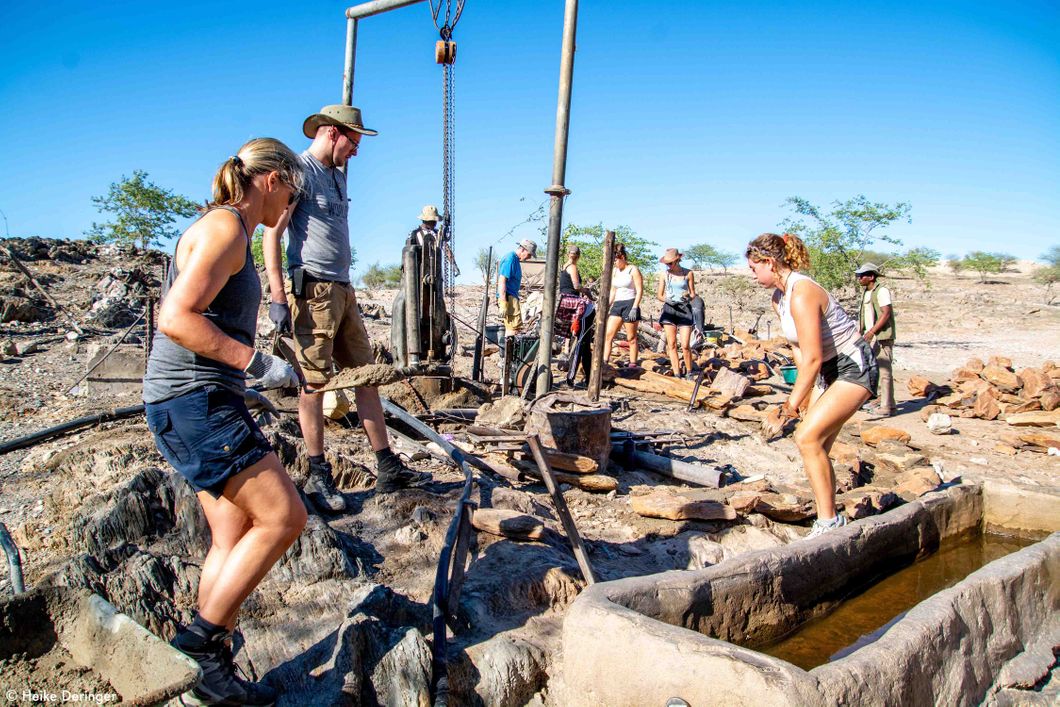 Activ­i­ties as an elephant volunteer in Namibia
The project is divided into two parts. During the "Building Week" you help the local farmers with development aid, schooling and training and building protective walls. You also become involved in building new water holes for the animals away from the settlements and in showing the local population that it is possible to live in harmony with the elephants.
During the "Patrol Week" you dedicate yourself to researching the elephants. You will follow animal tracks throughout Damaraland, accompanying these gentle giants on their endless ramblings and observing their behaviour, their population and their movement patterns. You will experience the animals at close quarters and learn much about their natural habitat.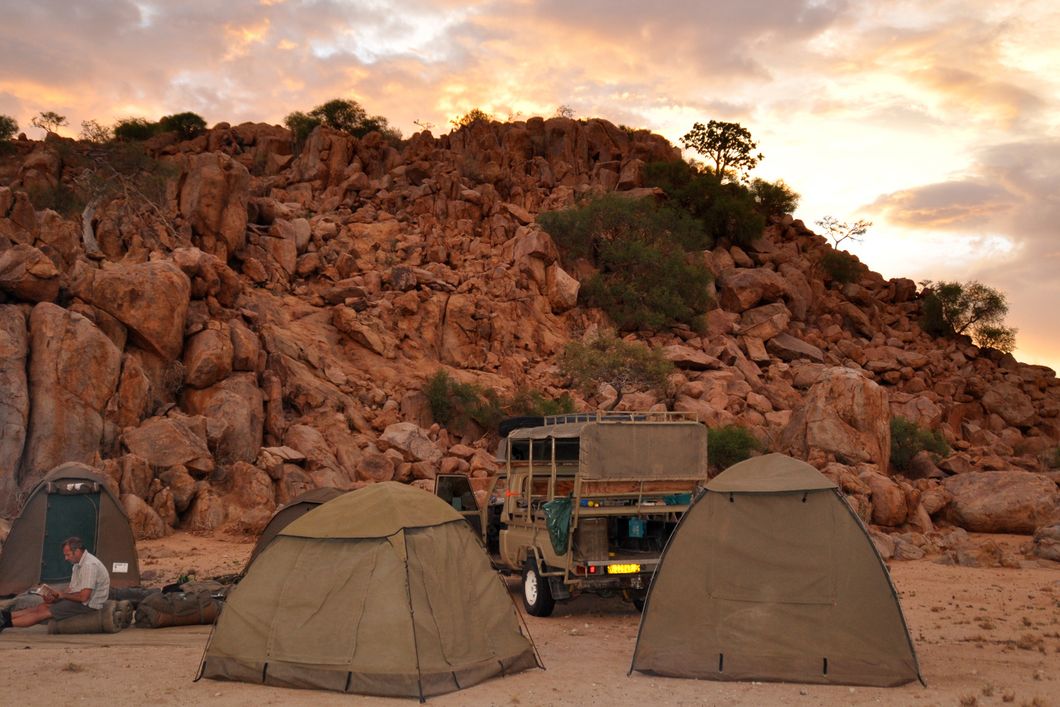 Accom­mo­da­tion in Damar­a­land
During the "Building Week", a base is usually established in close proximity to one or several farms. You will sleep in a tent for two or, if you prefer, next to the camp fire which is used for cooking and where you will eat together. After the Building Week you will spend the weekend in the base camp, close to the Ougab River. You will sleep in tents or under Namibia's stunning night sky. If you are lucky the camp will be visited by elephants. During the "Patrol Week" you will be on patrol, tracking desert elephants. You will sleep under the open sky and live in a breathtaking natural environment. Sanitary facilities are limited and most of the time you won't be able to use a flush toilet or a real shower. During the second week there won't be any kind of facilities at all.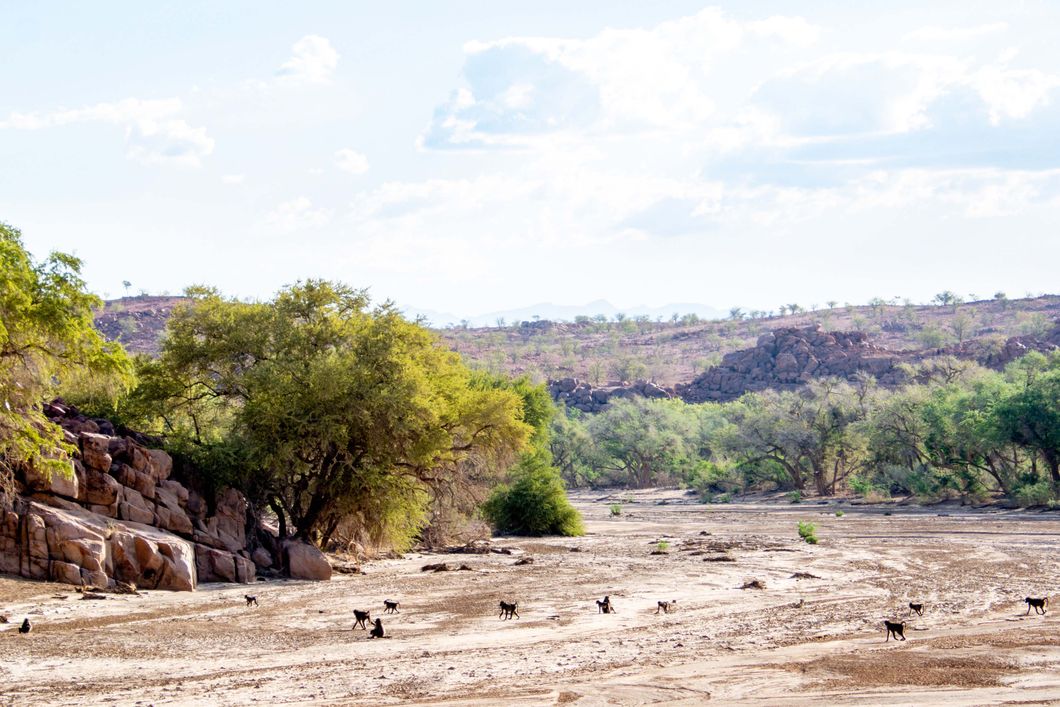 Leisure time during the elephant conser­va­tion project
After the first 12 days in the project, your group travels back to Swakopmund together. Here you can enjoy different activities. Due to its beaches, bars and restaurants, Swakopmund is a popular tourist destination. Furthermore, various trips are offered which give you the chance to explore the region surrounding the city. Feel free to ask for further information in your volunteer acccommodation in Swakopmund.
During the Building and the Patrol Week you can use the evening for reading, relaxing or spending time with the other volunteers. After the Building Week you and your group will drive to the nearest town for one day where you spend some time in a little hotel. Here you can jump into the pool, use the internet or buy some nice drinks and food.
Arrival in Walvis Bay

Building Week during the elephant project

Project break in Namibia

Patrol Week during the elephant project

Break / End of the wildlife conservation project
FAQ – Learn more about this trip
Prior to departure to Namibia
During the project in Namibia
Learn what others say about their Natucate adventure.
1. Damaraland

Damaraland is located in the northwest of Namibia. Characterized by gorges, hills and table mountains, it is one of the most impressive and interesting areas of the country. The extraordinary landscapes and the fauna, which constantly need to defy the region's drought, surely leave each visitor in awe. Particularly in the west, populations of the highly endangered black rhino can be found alongside the impressive desert elephants.

Damaraland also has a lot to offer culturally: rock and cave paintings from thousands of years ago can be admired as part of a visit to the Spitzkoppe, the Brandberg or Twyfelfontein. Damaraland – a real highlight of a journey through the vastness of Namibia.
Background of the elephant project in Namibia
Species conservation is frequently required in conflict situations where humans are encroaching on animal habitats. The rare African Desert elephant, which lives in Damaraland in the dry environment of Western Namibia, is the victim of one such conflict.
The local population frequently uses the same water sources as elephants, rendering them inaccessible. Driven by their natural instincts to find new water sources, they are forced deeper and deeper into human settlements, where they cause unintentional damage to infrastructure. Local people react by driving the elephants off, which frequently results in animals being injured or killed.
One aim of the project is to use construction work to prevent elephants wandering into human settlements and getting into unnecessary danger. It also aims to provide alternative water sources so that both people and elephants have consistent access to drinking water.
Support wildlife conservation in Namibia and volunteer with elephants!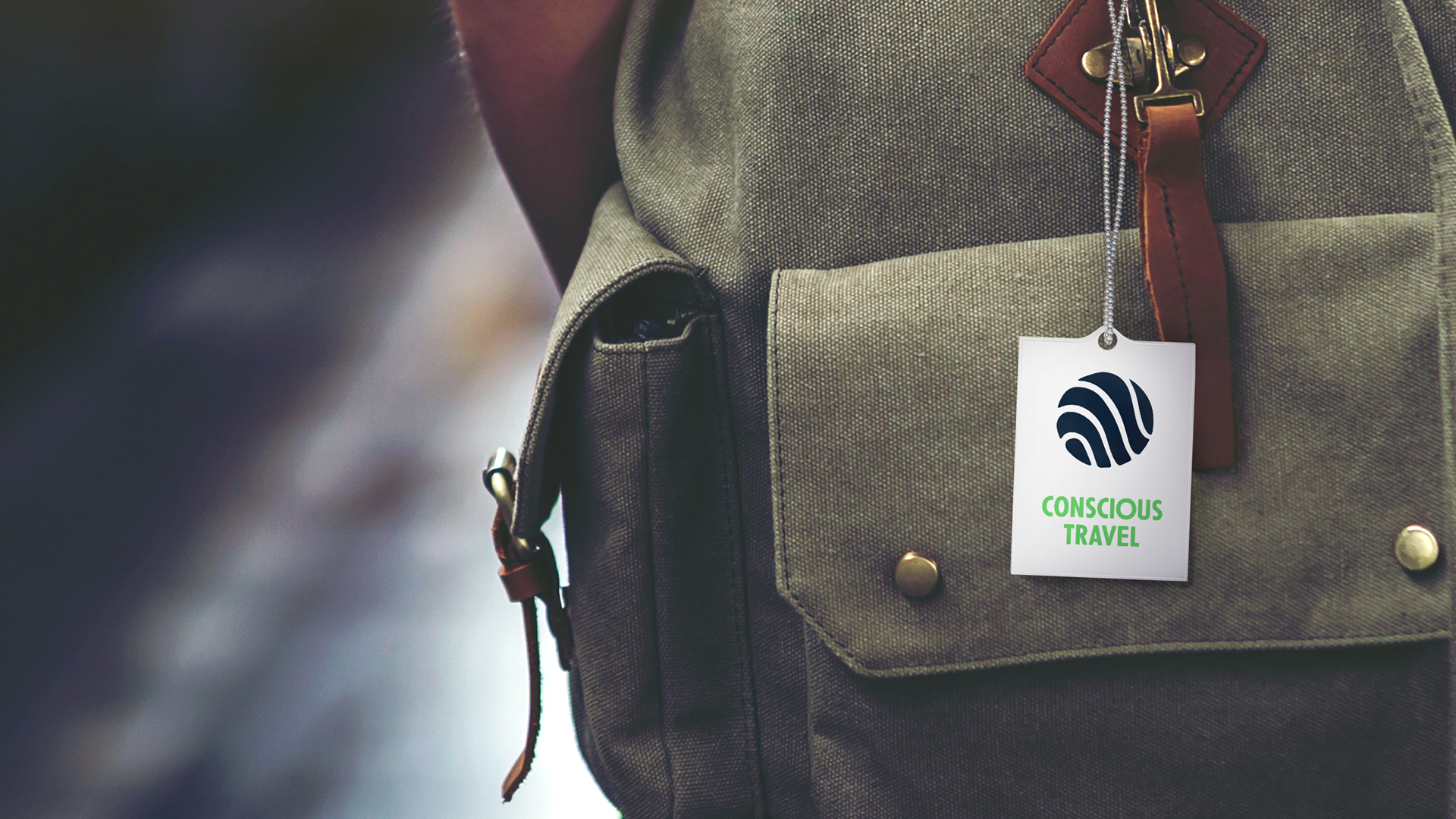 Conscious Travel
with Natucate
Supporting real conservation projects worldwide through individual wilderness adventures – our ambitions, our values, our service.