Natucate
Volun­teering Namibia – Hendrik
Volunteering abroad in Namibia: In his feedback interview you can learn more about Hendrik's magnificent time as a conservation volunteer in our elephant project in Damaraland.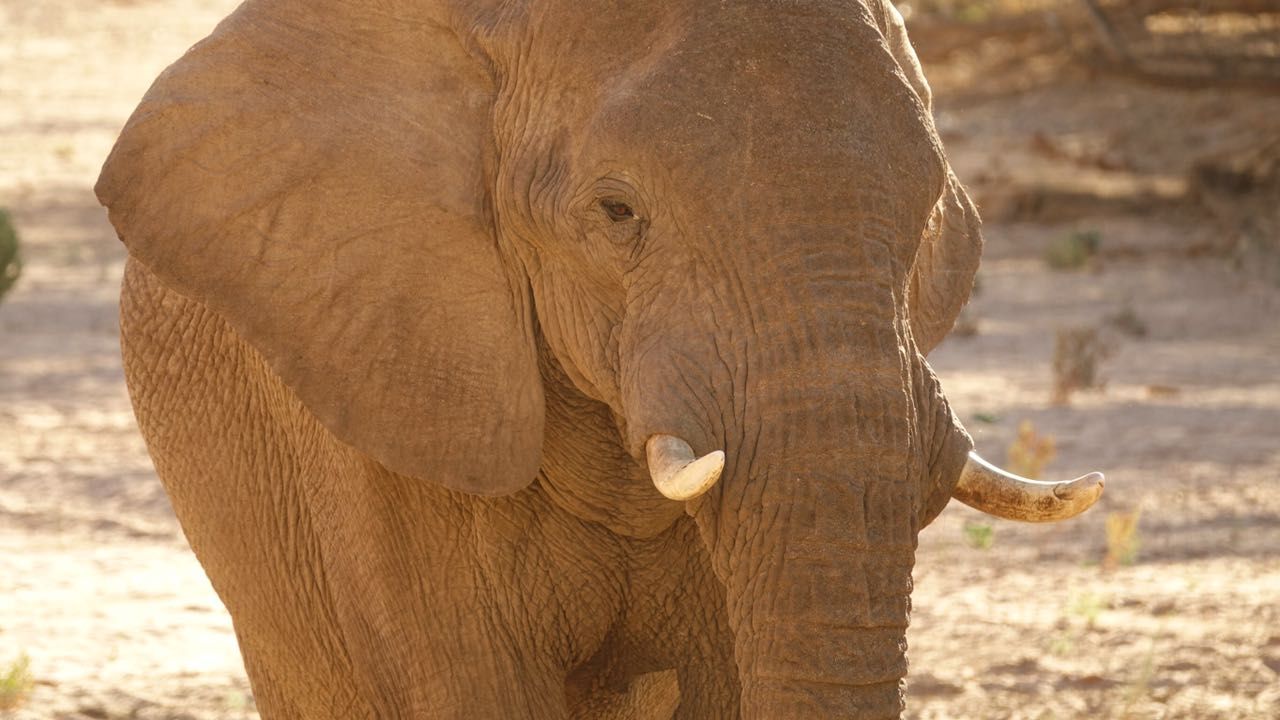 Profile
Name: Hendrik
Age: 20
Project: Elephant conservation in Namibia
Locations: Damaraland / Namibia
Duration: Mid-February until mid-March 2019 – 4 Weeks
Rating
Support from the Natucate-Team:
Arrival:
Project partner:
Accommodation:
Volunteering in Namibia – Feedback: Eight questions for Hendrik
1) Could you give us a brief overview of your tasks in the project?
As a volunteer in a group of eight to fourteen international volunteers, I supported the elephant project in Namibia by building walls to help local farmers protect their water silos from elephants. The walls do not only serve to protect the water sources for people, but also – since conflicts between elephants and humans are to be reduced – for the well-being of the grey giants.
We also went on trips through the surroundings of the Ugab riverbed and searched for elephants and other larger animals to observe and photograph and to collect information regarding their population and location.
2) What were the biggest challenges for you during the project?
To my mind, you really need to get used to the drinking water which gets transported around for days. So the biggest challenge for me was to see this very interesting water as my friend who keeps me alive – and drink 5-6 litres a day.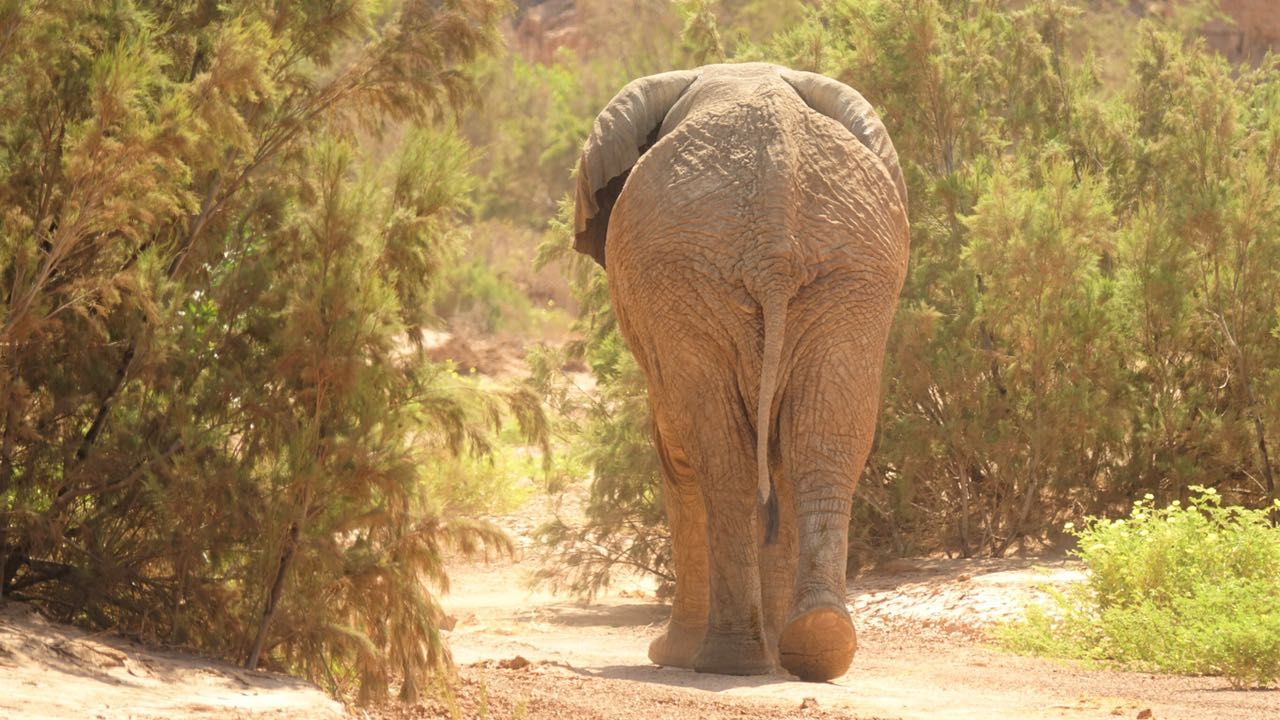 3) Was there something you liked most? Or something you remember particularly negatively?
Particularly positive: All the project supervisors and all the volunteers I got to know are all great and kind people. Furthermore, if the search for elephants are crowned with success and when we have the chance to observe several lions relaxing in the grass.
However, the mopane bees were quite annoying. Annoying little critters who enjoy making your life hell at high temperatures. But don't worry, they won't bite.
4) Did you have certain expectations before travelling to the project?
Completely fulfilled and in any case surpassed. It's a top recommendation for all those who want to get their hands dirty, no matter how challenging the heat is, and who enjoy living together in the natural semi-desert of Africa. Of course, all safari needs will be fully met – from scorpions to monkeys to giraffes, you can spot all kinds of animals. And elephants, of course.
5) Have you done anything in your free time that you can recommend to future participants?
Yes, do something on the weekends (every 2 weeks) in Swakopmund! There's so much to do! This is something you can also plan when being in the backpacker hostel in Swakopmund. And of course I also enjoyed countless restaurants and bistros to feast on, after 2 weeks of bush food :D
6) What recommendations would you give to other participants?
Start to search for flights early to find a cheap one. And pack these three most important things: sunscreen, wet wipes, sun hat.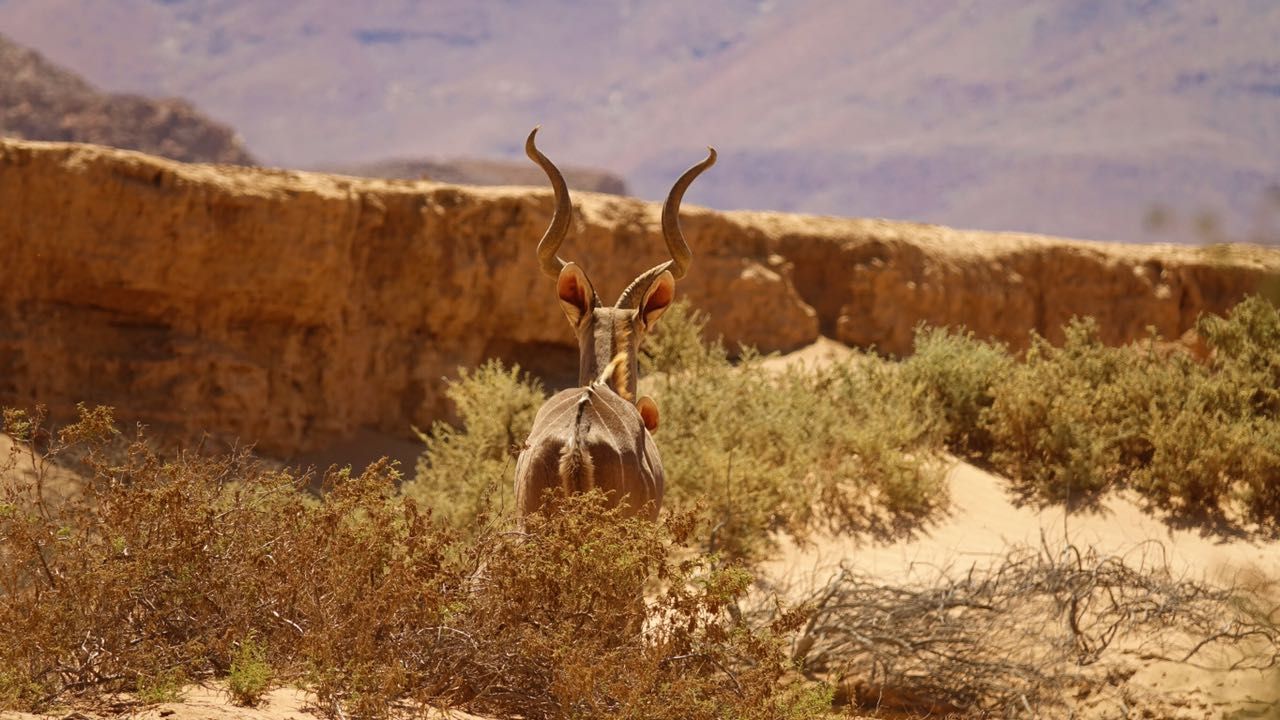 7) Can you estimate how many additional costs you had on site?
I have spent a total of about 300 euros on food, going out for dinner, activities and transportation on site. But it's always wise to bring a credit card with you so you can withdraw more cash in case you don't have enough.
8) Here is still room for other suggestions or stories from you:
The most beautiful and surprising thing was a herd of elephants who came to visit us on the first day in the base camp! We had just returned from a week of building walls and stored our luggage, when around 10 elephants came slowly walking towards on us. Right at the base camp there is a water station for the animals with a shelter next to it from where an excellent view of the drinking and playful elephants can be enjoyed! This was a very special greeting for all of us in camp.