Guide Course Kenya: Masai Mara Field Guide Level 1
Travel to Kenya and acquire your entry field guide qualification by joining this FGASA-recognised and CATHSSETA-accredited field guide course amidst the wilderness of East Africa!
Surrounded by the unique biodiversity of the Masai Mara, you and your international team will dedicate yourself to theoretical and practical learning units. During game drives and bush walks, experienced instructors will share with you their expert knowledge and know-how that a real field guide must have. For 55 days you will deal with a wide range of topics including wilderness navigation, ecology, animal behaviour, birding, conducting a 4x4 all-terrain vehicle, species identification and tracking. Practical units are complemented by lessons in the camp's own classroom.
At the end of the course you can finally take the national FGASA exam to obtain your qualification as a FGASA Apprentice Field Guide. Immerse yourself into the wilderness of East Africa and experience an unforgettable educational adventure in the midst of diverse natural landscapes!

Your EcoTraining Adventure – Why book with Natucate
As long-term partners of EcoTraining, we have a trusting relationship with the team on site and visit the camps ourselves each year. When booking your EcoTraining adventure with Natucate, you will benefit from expert advice, comprehensive travel preparation, 24/7 support and German travel law advantages. When booking with Natucate, you won't have any extra costs.
On our EcoTraining info page you can learn more about why to book your game ranger course with Natucate.
Highlights
Acquire the entry quali­fi­ca­tion for field guides within 55 days

Witness the spectac­ular wilder­ness of the Masai Mara

Experi­ence Kenya's flora and fauna up close on daily game drives and walks

Gain essential guiding knowledge from experi­enced game rangers

Receive an official FGASA certifi­cate at the end of the course
Locations
Camp Mara
Included in the programme fee

Placement in the programme
Assistance with travel arrangements
Assistance with selecting travel insurance
Assistance with booking flights
Risk coverage certificate
Daniel, your travel agent for Kenya
You would like to learn more about this trip? Don't hesitate to contact me! Our service doesn't end with your departure: I answer all of your questions and support you before, during and after your stay abroad.

Note: The price stated above is an approximate value. Due to sharp fluctuations in the exchange rate of the South African Rand, the final price for this trip will be calculated at the time of enquiry based on the latest exchange rate.
Apprentice Field Guide in Kenya
Take part in a 55-day field guide training course in the heart of Kenya's stunning Masai Mara and obtain the official FGASA Apprentice Field Guide qualification, the entry level qualification for guides in wildlife areas in Southern Africa.
Arrival and orien­ta­tion in Kenya
You should book your flight to Nairobi International Airport which arrives one day before the course starts. After spending the night in one of the city's accommodation facilities you will meet the other participants at a specific meeting point the next morning and will be taken to the reserve in the Masai Mara by our partner's transfer service. After arrival at the camp, you can settle in, get to know your team and learn more about the course and important safety rules.
Activ­i­ties during the Field Guide course
The course always follows a fixed daily structure, although activities are ultimately always dependent on weather, season and other circumstances that cannot be influenced. In general, participants are offered a good balance between theoretical units and practical training.
Most of the course, you and your team members will spend in the wilderness of the Masai Mara to acquire essential guide knowledge under the guidance of an experienced instructor. Usually, you will set off on your first game walk or game drive in the early morning hours, return to camp in the morning and set off again into the bush in the afternoon. Theory lessons in the camp classroom of your camp complement the practical lessons in the Kenyan savannah.
Topics covered during the field guide training include geology, ecology, botany, astronomy, weather and climate, animal behaviour, animal classes and taxonomy, tracking, safari guiding, guest interaction and conservation management. You will also be given a comprehensive insight into the challenges of human-wildlife conflict.
Your newly acquired knowledge will be tested as part of regular intermediate tests and a final examination. If you master these successfully, you will receive the following qualifications:
FGASA Apprentice Field Guide (formerly Field Guide Level 1)
NQR Level 2 (CATHSSETA Nature Site Guide),
Wilderness First Aid
Accom­mo­da­tion as a guide student
During your time as a Field Guide student in Kenya you will live in the Mara Training Centre in the middle of the breathtaking Masai Mara and close to the Mara River. There you will be accommodated in a shared wilderness chalet together with one or two other students and share sanitary facilities. You will receive three to four daily meals, including water, tea and coffee.
In general, there is no electricity available in camp, but if necessary, a generator can be used. In an emergency, satellite telephones are used, as mobile phone reception is generally quite weak or even non-existent. Your tent is equipped with a mattress, pillow and blanket. Nevertheless, it is necessary to bring a sleeping bag with you. The camp also has a classroom and a dining area.
Free time during the guide course
You will usually find time for your own activities after lunch as well as after dinner. You will also have individual off-days during the course. You can use your free time for a nap, to study or to talk to the other participants. In the evenings, you will spend most of the time together around the campfire.
Arrival in Nairobi and transfer to camp

Typical day during the training course

Tests and final exams

End of course and departure

Additional notes for the Apprentice Field Guide course
Learn what others say about their Natucate adventure.
1. Camp Mara

Camp Mara is located on the edge of the Mara River in western Kenya. It evolved from informal community meetings held under an acacia tree in the Enonkishu Sanctuary in the Masai Mara. Surrounded by small Masai communities and excellent wildlife areas, it offers students an ideal base from which to get to know both the impressive nature and the inhabitants of the Masai Mara. Here, in the east of the African continent, you will spend an educational time in harmony with nature and gain an insight into the coexistence as well as into the human-wildlife conflict between pastoralists and farmers and the native wild animals.
Background of the Field Guide course in Kenya
The Masai Mara is a place of magical beauty and incredible biodiversity. All representatives of the Big Five – lion, leopard, African elephant, Cape buffalo and black rhino – share their habitat here with wildebeests, zebras, giraffes, hyaenas, cheetahs, Thomson's gazelles, jackals, hippos, crocodiles and countless other animals.
During their 55-day training, students of the Mara Field Guide course have the opportunity to get as close to this fabulous wilderness as only few are able to. By getting to know three different conservancies at once, they are introduced to a wide variety of biomes and biological elements and, under the guidance of experienced instructors, receive a sound educational basis for their further career in the wildlife, lodge or conservation sector. Resident communities also enable the course participants to gain a deeper insight into the challenges of human-wildlife conflict and thus the cohabitation of humans and wildlife.
Even for those who are not necessarily planning a professional future in the safari business, the course proves to be an enriching time out in nature – an unforgettable adventure for all those who love wilderness and wildlife and strive for personal development.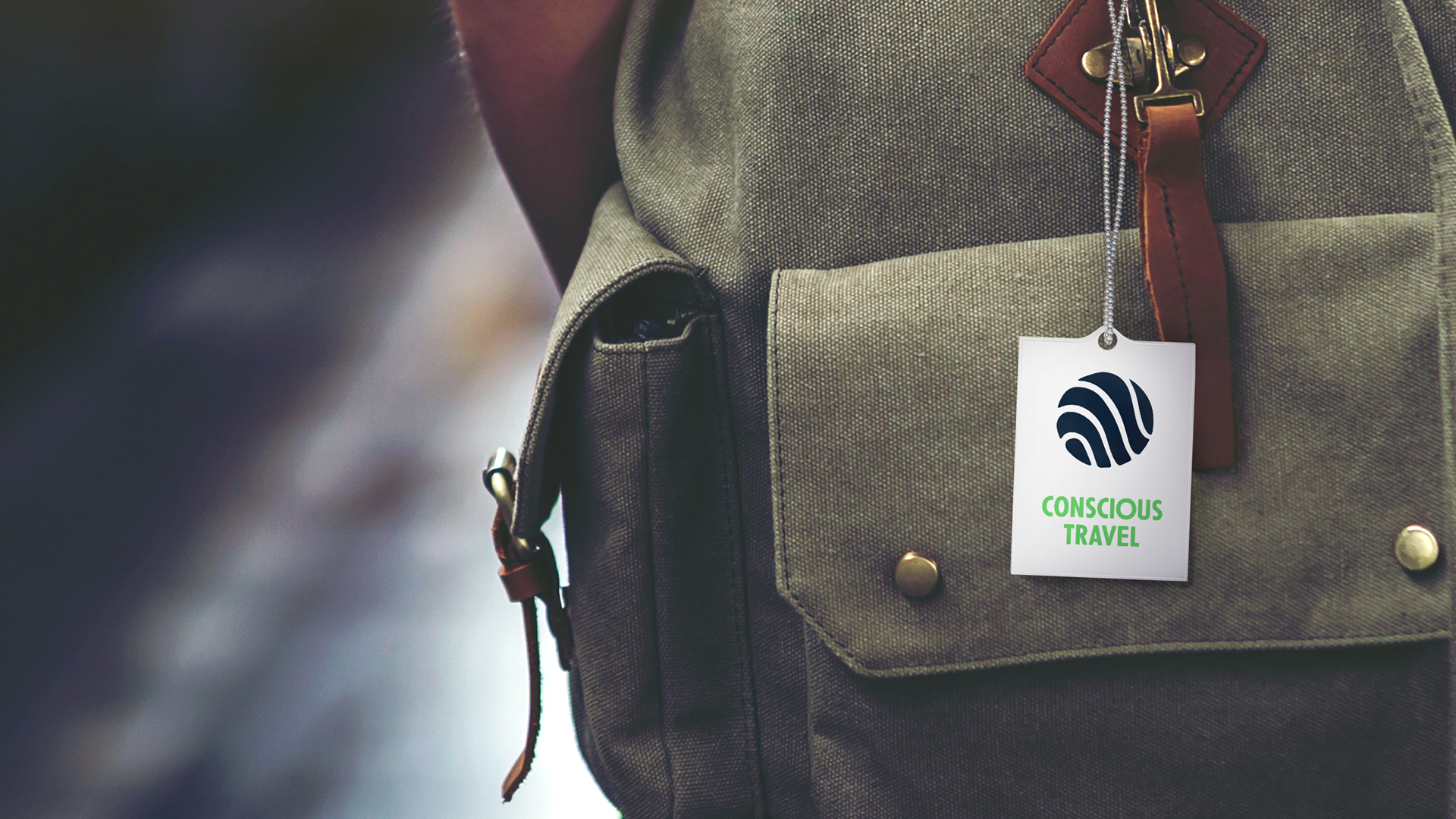 Conscious Travel
with Natucate
Supporting real conservation projects worldwide through individual wilderness adventures – our ambitions, our values, our service.