Natucate
Field Guide Level 1 South Africa – Kea
In our feedback questionnaire Kea reveals more about her time as a Field Guide Level 1 student in Southern Africa. Learn more about her adventure in the following feedback.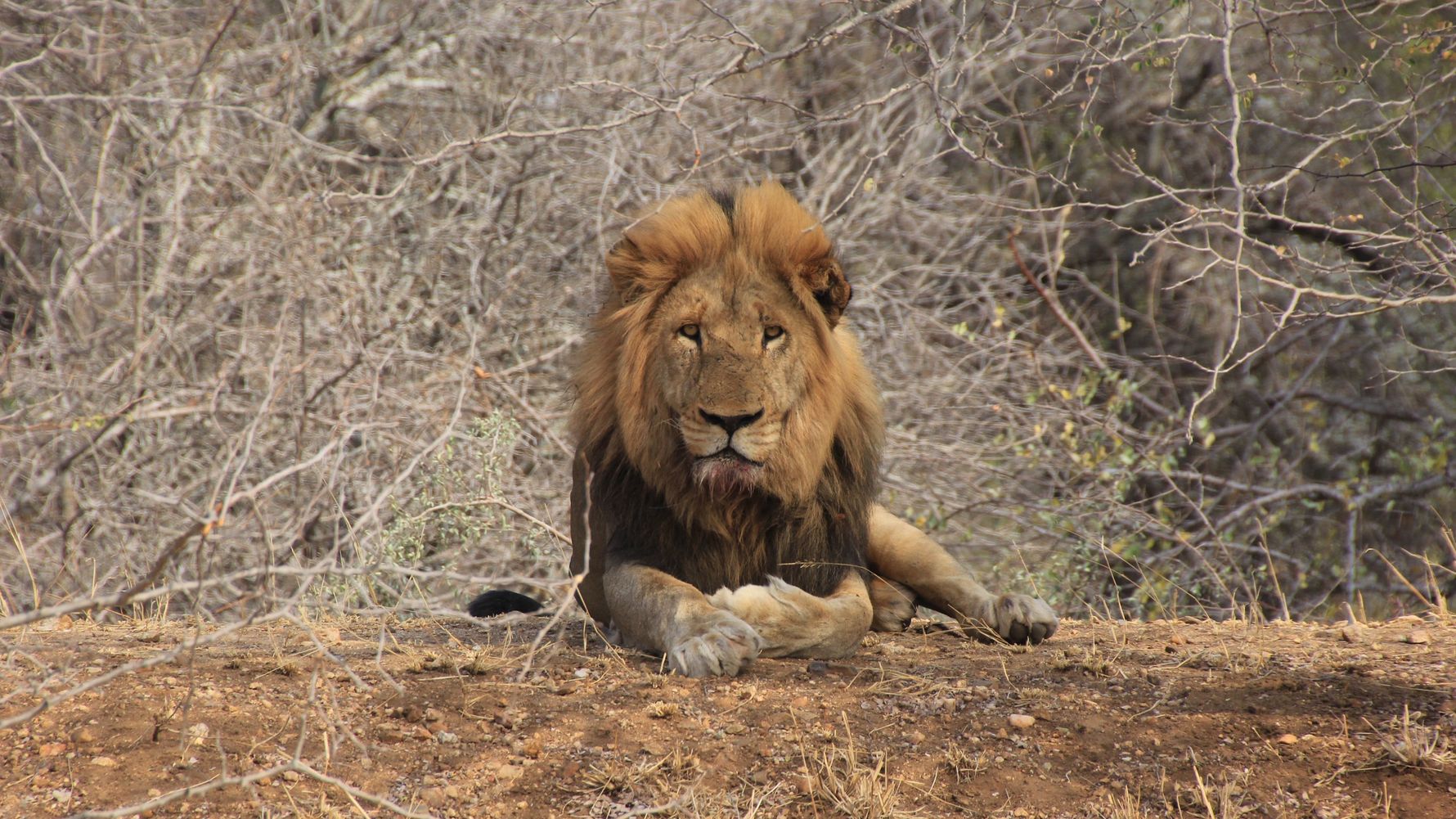 Profile
Name: Kea
Age: 18
Project: Field Guide Level 1 in South Africa
Locations: Pridelands and Pongola in South Africa
Duration: Beginning of October until end of November 2019 – 55 days
Rating
Support from the Natucate team:
Arrival:
Project partner:
Accommodation:
1) Could you give us a short overview of your activities in the course?
During the Field Guide training course, the days were often quite busy. Each day in the morning and afternoon, we went on game drives which we gradually learned to "guide" ourselves. I loved watching the sunrise and sunset every day, even if our day started very early.
At lunchtime we usually had a lecture or a talk on a topic which was important for us as future guides. Theory as well as working on the workbooks took a lot of time but it was usually quite interesting. Every day there is a "duty team" that helps to prepare the meals and takes over some other tasks.
In the afternoon, we went on our second game drive, having a sun downer before driving back to camp in the evening. Back in camp, we had dinner together and afterwards usually sat together by the campfire to reflect on the day's events.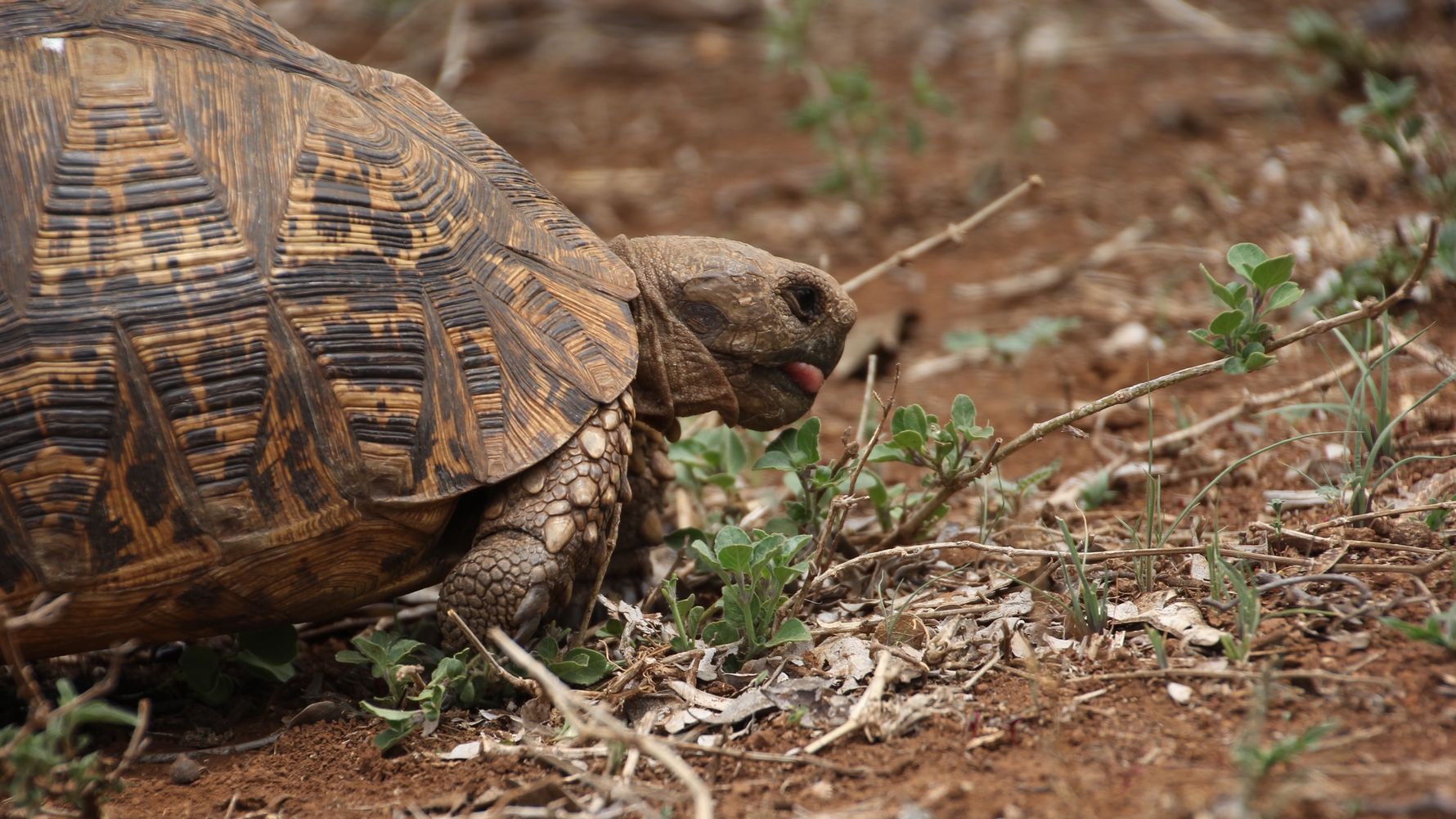 2) What were the biggest challenges for you during the course?
None of us did entirely know what to expect when joining the course. Although most of the other participants already had a connection to South Africa and the safari life before, it makes a difference to be right in the middle of it and live amidst the wilderness for two months.
It was really exhausting for me at first. We had little free time and learned so many new things in such a short time. I first had to get used to this daily routine, to the hot temperatures and the fact that you only have very little privacy in such a camp.
3) Was there anything you liked in particular? Or something that you remember particularly negatively?
The time in Pridelands was absolutely amazing! The camp is located directly at a waterhole which you can perfectly observe from the lecture tent. The "wildlife moments" that we experienced were simply stunning! Nearly every day we watched the huge elephant "breeding herd" taking a refreshing bath. In the beginning of the course, some hyaenas tore an impala very close to the camp. It was exciting to experience something like that up close!
Another thing that deeply impressed me was the way that our instructors interact with nature, and how they taught us that human beings are a puzzle piece of the whole system/circle.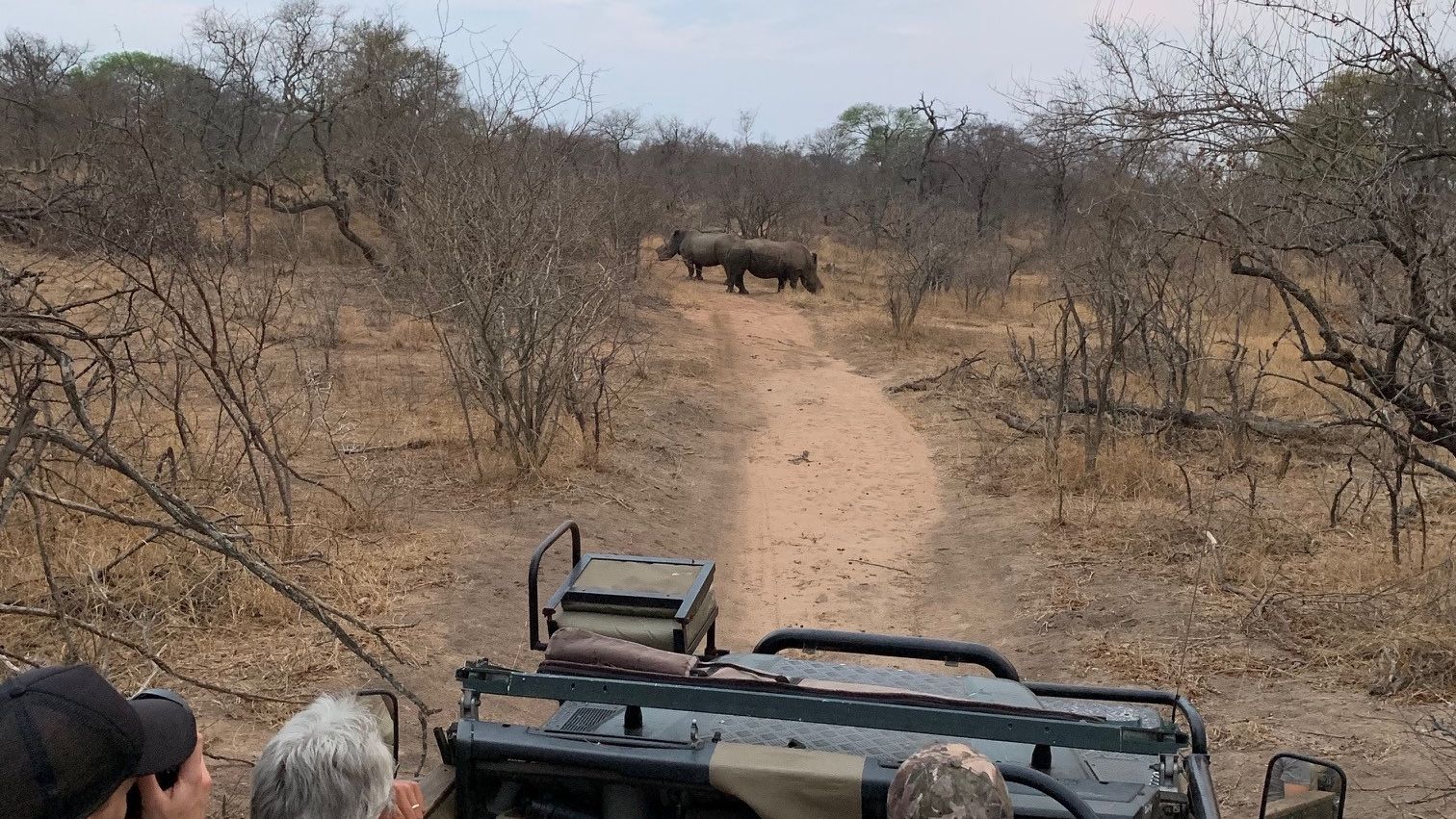 4) Did you have certain expectations before you travelled to the course?
I joined the project mainly for the experience itself and because I wanted to learn more about nature. My expectations were definitely met! I thought the camp was really well-organized and our instructors were always there for us when we needed help.
5) Have you done anything in your free time that you can recommend to future participants?
In my free time, I loved sitting at the waterhole and watching the animals. What was also great were the cozy evenings around the campfire - for the right safari mood that's just part of it. It was really great to meet so many people from completely different areas and countries. One thing I can also highly recommend is to keep a small travel diary. Even if you only write down a few notes, it's really great to remember the time and some crazy and special moments.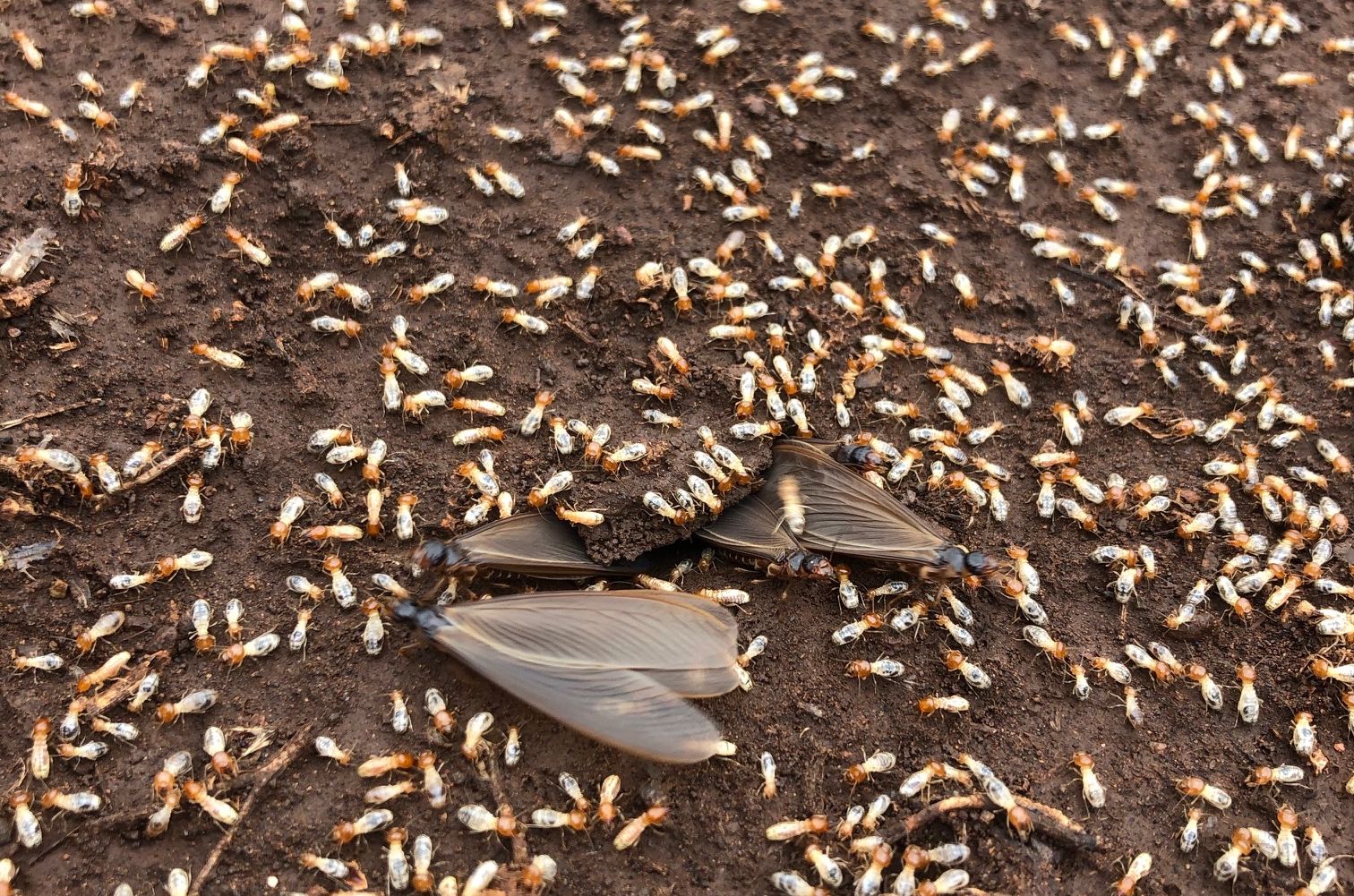 6) What recommendations would you give other participants?
It is helpful to familiarise yourself with the material a bit beforehand, so that you are not completely overwhelmed by the amount and all the new stuff at the beginning.
Don't pack too much – storage space in the tent is limited and of course you need to carry the stuff yourself.
For all those that use contact lenses: especially in summer, the air is quite dusty which is why it is rather difficult to keep your lenses clean. That's why I recommend bringing a good pair of glasses as well as some one-day contact lenses.
And another thing: I had to see the doctor once during my time in the course and was surprised that it worked out quite well and smoothly. So if you really have a medical problem, you are not completely cut off from civilization :)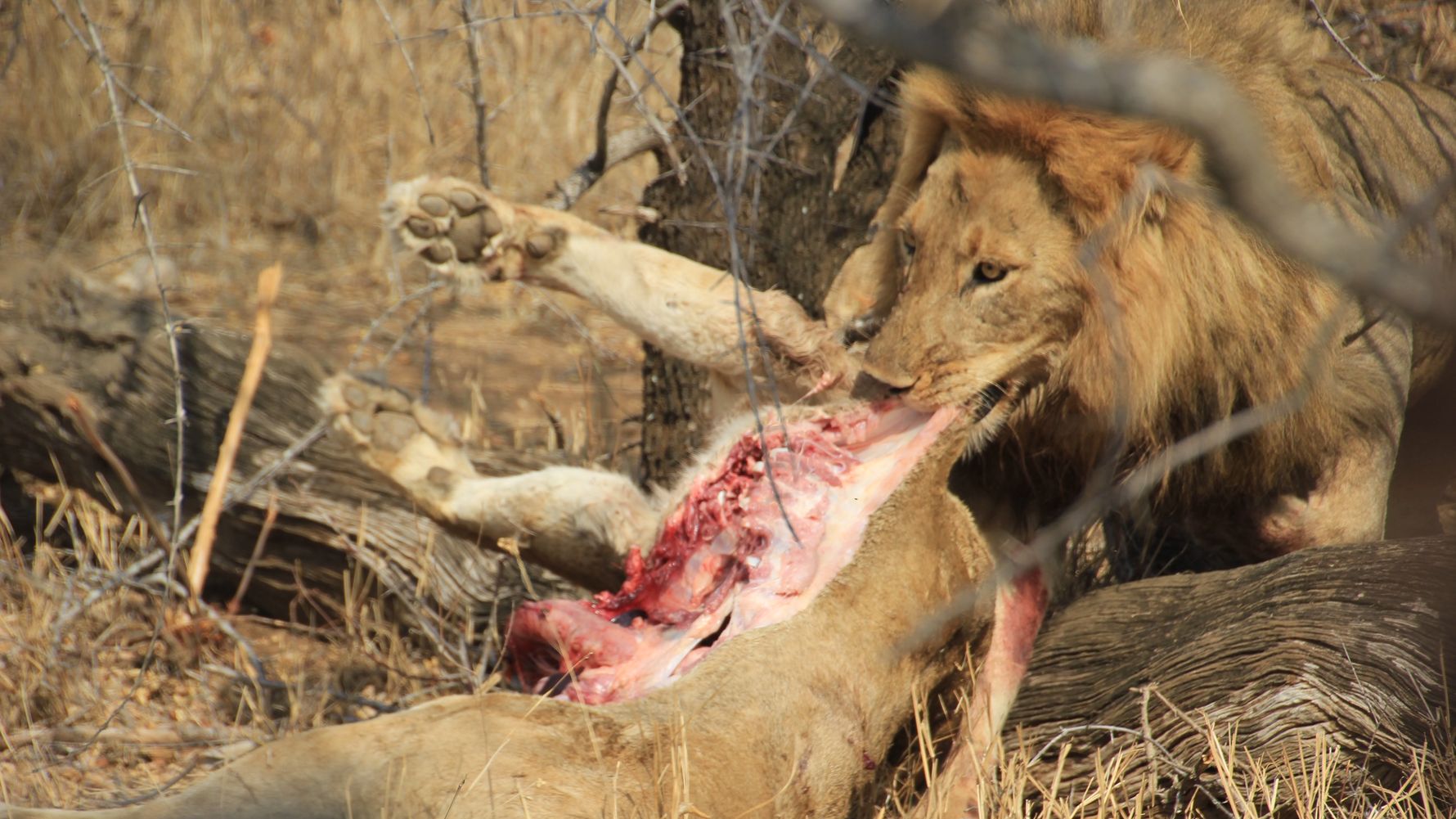 7) Can you estimate how many additional costs you had on site?
About 200 euros in total. I spent about 5-10 euros per week for drinks in camp as well as in the supermarket; another part of it was for a visit to the doctor and medicine I needed from the pharmacy.
8) Here is still some room for other suggestions or reports from you:
Even before the courses started, all of us were quite scared of learning all 90 bird calls by heart. After a few weeks, though, we started to love the birding units more and more, and in the end we travelled back home as true "bird nerds" :-)