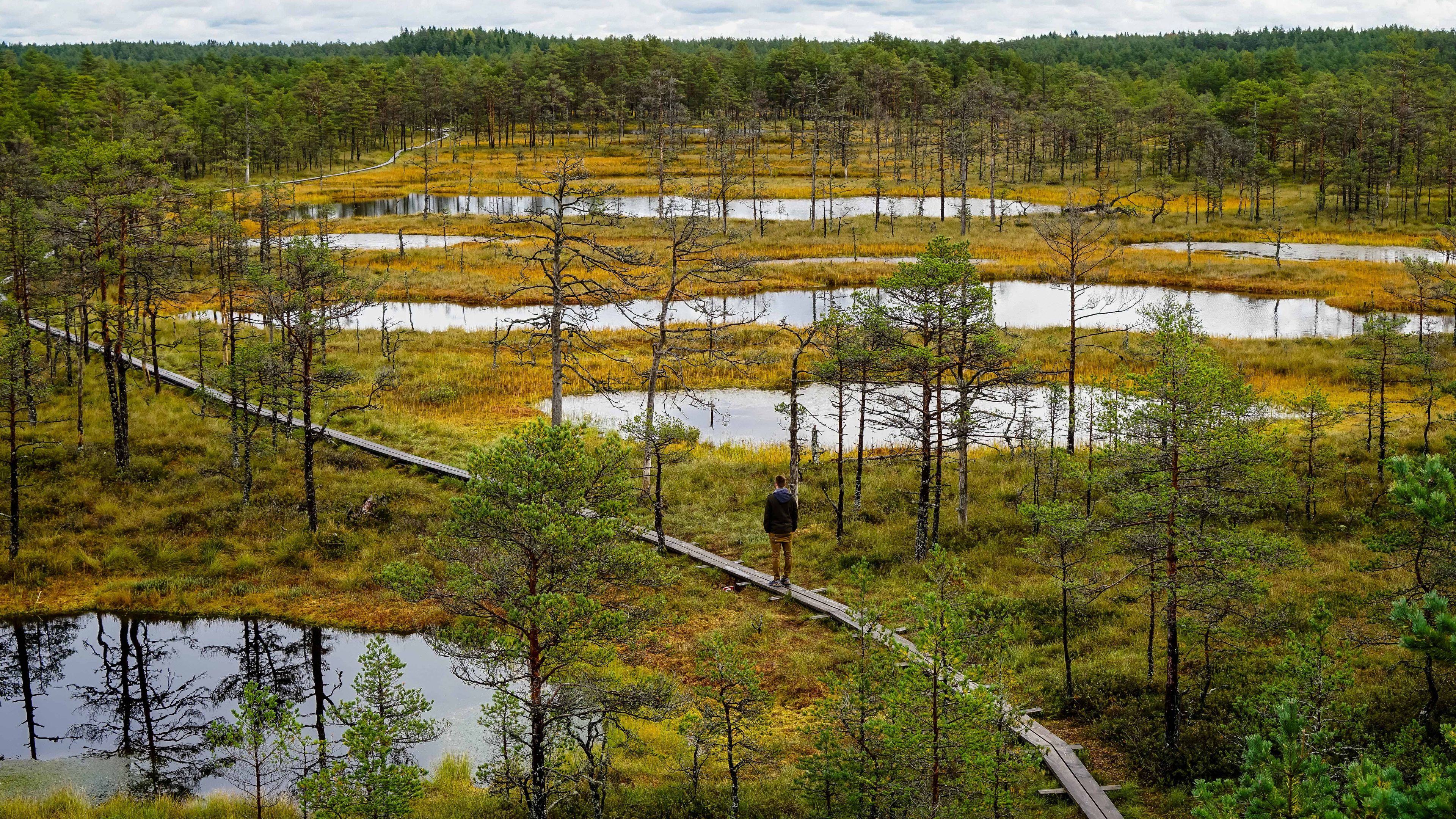 From the Mediterranean region to Scandinavia – experience an enriching time-out in the diverse landscapes of Europe
Nature Travel in Europe
Nature trip in Europe: Join a Natucate nature travel programme and experience the fascinating flora and fauna of the European continent.
The European continent is characterized by diverse natural landscapes, multifaceted cultures and an exciting, incredibly complex history. If you want to dive deep into Europe's magnificent natural areas and expand your knowledge of the flora and fauna in a special way, taking part in a Natucate nature trip is an ideal way to do so. From adventure trips and walking tours to a volunteer trip to Europe, find out more about how you can discover the European continent with Natucate.
Highlights of your nature trip in Europe
Experi­ence diverse natural landscapes – from the Mediter­ranean to Scandi­navia
Spot Europe's free-roaming wildlife
Acquire knowledge about the European flora and fauna
Get to know Europe in a special way as a volunteer
Nature tours in Europe with Natucate
From the rocky valleys of Portugal to the distinctive East Frisian landscapes on Germany's North Sea coast to the snowy expanses of Swedish Lapland – in the following you can gain an overview of our nature tours in Europe.
Hiking Tour in Italy
During our hiking trip in Italy's Apennines, you will have the opportunity to understand the relevance and importance of species conservation from an ecological as well as an economic point of view. Within five days you will get to know the flora and fauna of the Central Apennines at close quarters and at the same time expand your background knowledge about the prevailing human-wildlife conflict and the measures to mitigate it.
Accompanied by your very own guide, you and your travel group will listen to lectures on species conservation, visit bear corridors and exchange ideas with the local population. Every day you will enjoy magnificent landscapes and culinary delights.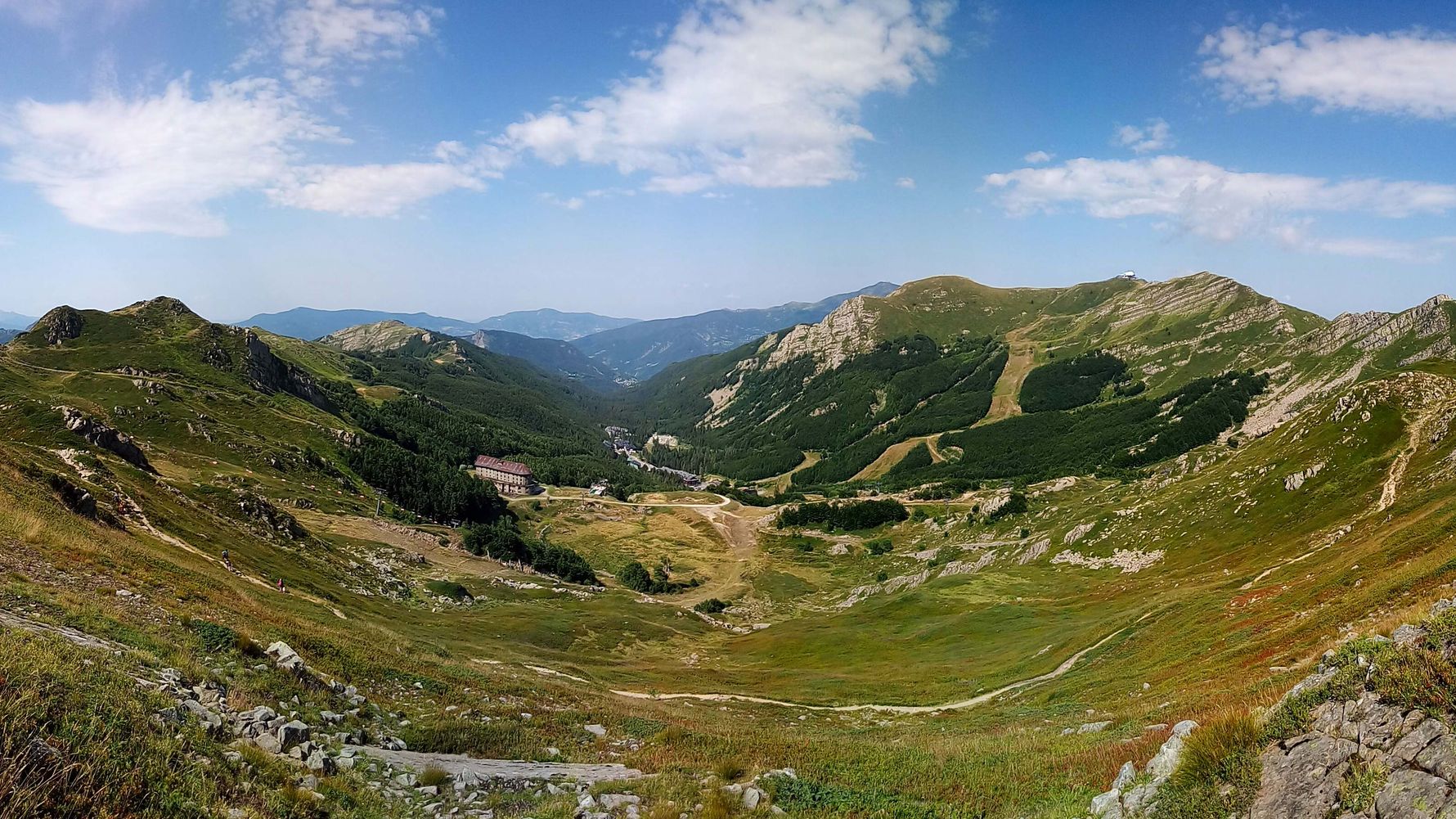 Adventure Tour in Portugal
Experience the picturesque Côa Valley from a scenic, cultural and culinary perspective!
Our five-day luxury adventure tour in Portugal will take you through some of the country's twelve historic villages, the Aldeias Históricas, the picturesque Côa wilderness and the spectacular Faia Brava Nature Reserve.
You and your fellow travellers can look forward to beautiful nature walks, wildlife watching, a visit to the prehistoric Côa rock carvings, tastings amidst the vineyards and sleeping under the stars of Portugal.
A personal guide is always with you and provides you with exciting background information on the country's flora and fauna as well as significant conservation work on site.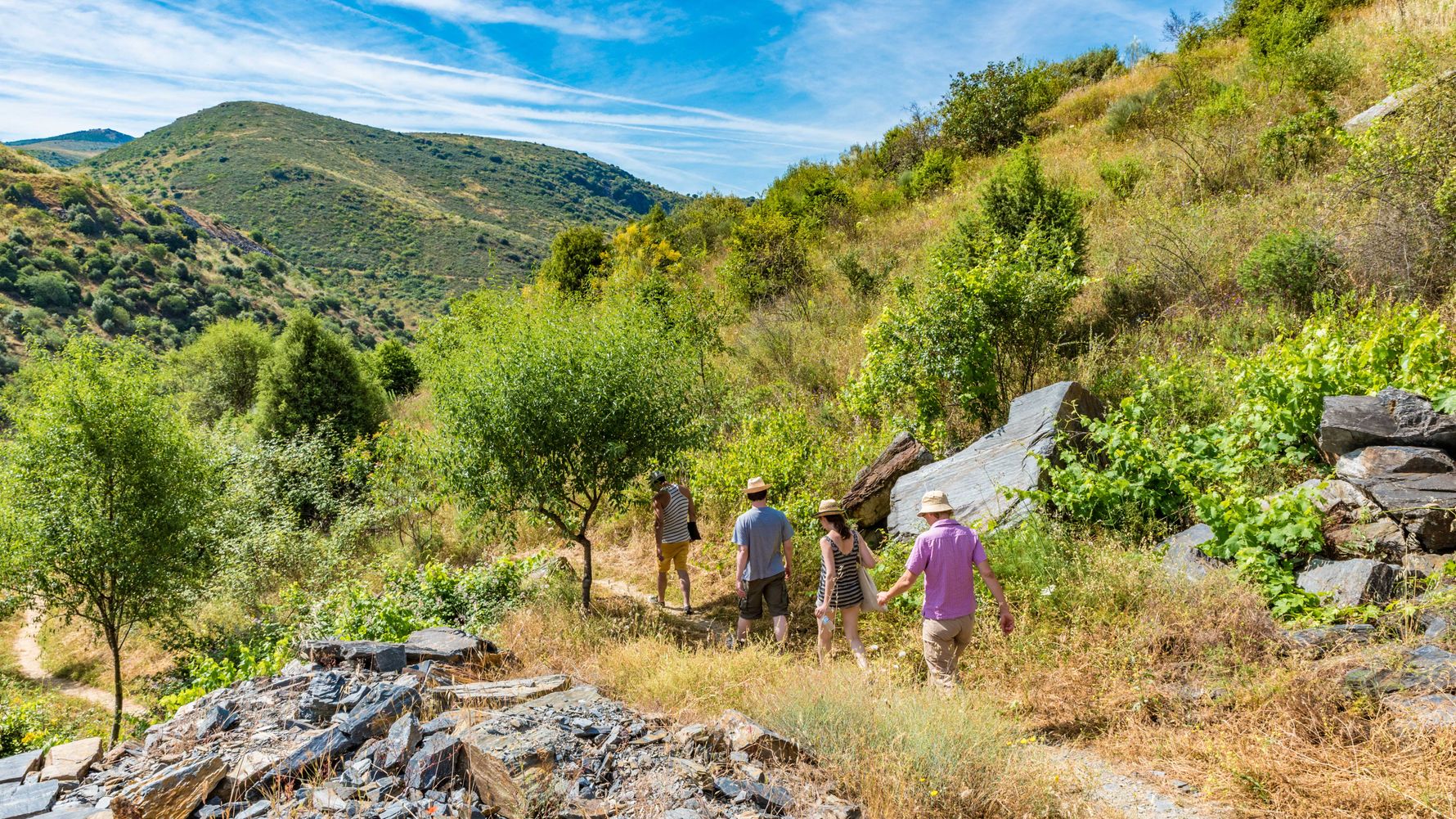 Winter Safari in Sweden
Adventurous exploration tours, husky sledding and Scandinavian saunas – this is what awaits when joining our winter safari in Sweden.
During the five-day Lapland trip, you and your fellow travellers will witness the breathtaking Northern Lights, cross the border to the Arctic Circle and spend the night in traditional lavvu tents.
Your outdoor adventure will be accompanied by magical silence, wild animals, stunning natural landscapes and a personal guide who will teach you and your group how to track and live in the wilderness and provide you with insightful conservation knowledge.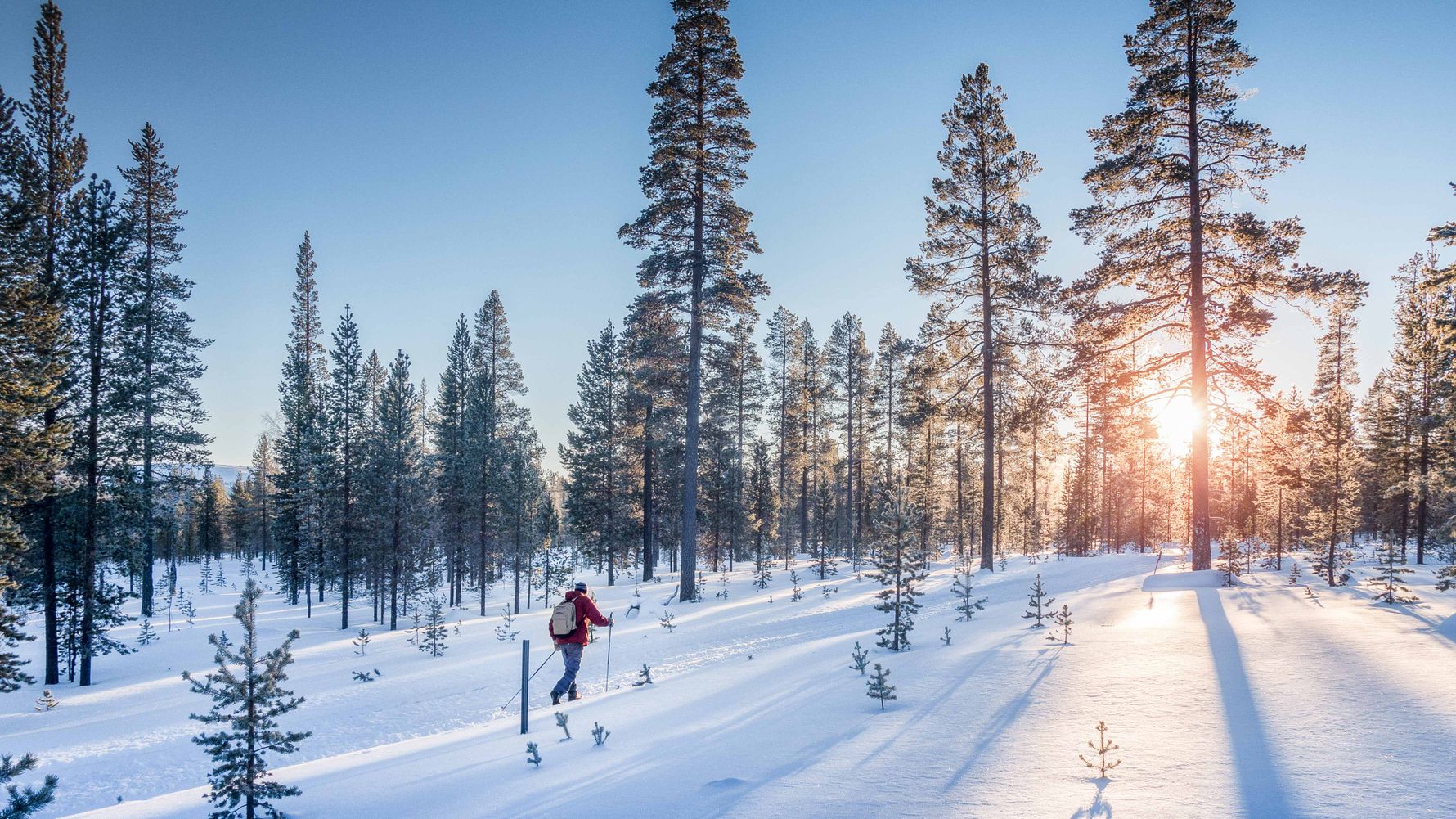 EcoTour in Germany's Northwest
Vast marsh and geest plains, locks, canals, bridges and dykes, old mills, farms and lighthouses as well as the wonder of the Wadden Sea – East Frisia captivates with distinctive natural and cultural landscapes.
As participants of our EcoTour in the far northwest of Germany, solo travellers, couples or (family) groups can get to know the scenic, cultural and economic features of East Frisia up close and learn more about ecology, nature conservation and sustainability in the region within eight days.
Accompanied by a guide from the region, you and your fellow travellers will immerse yourself in the natural areas of East Frisia and interactively and playfully expand your knowledge of a sustainable lifestyle.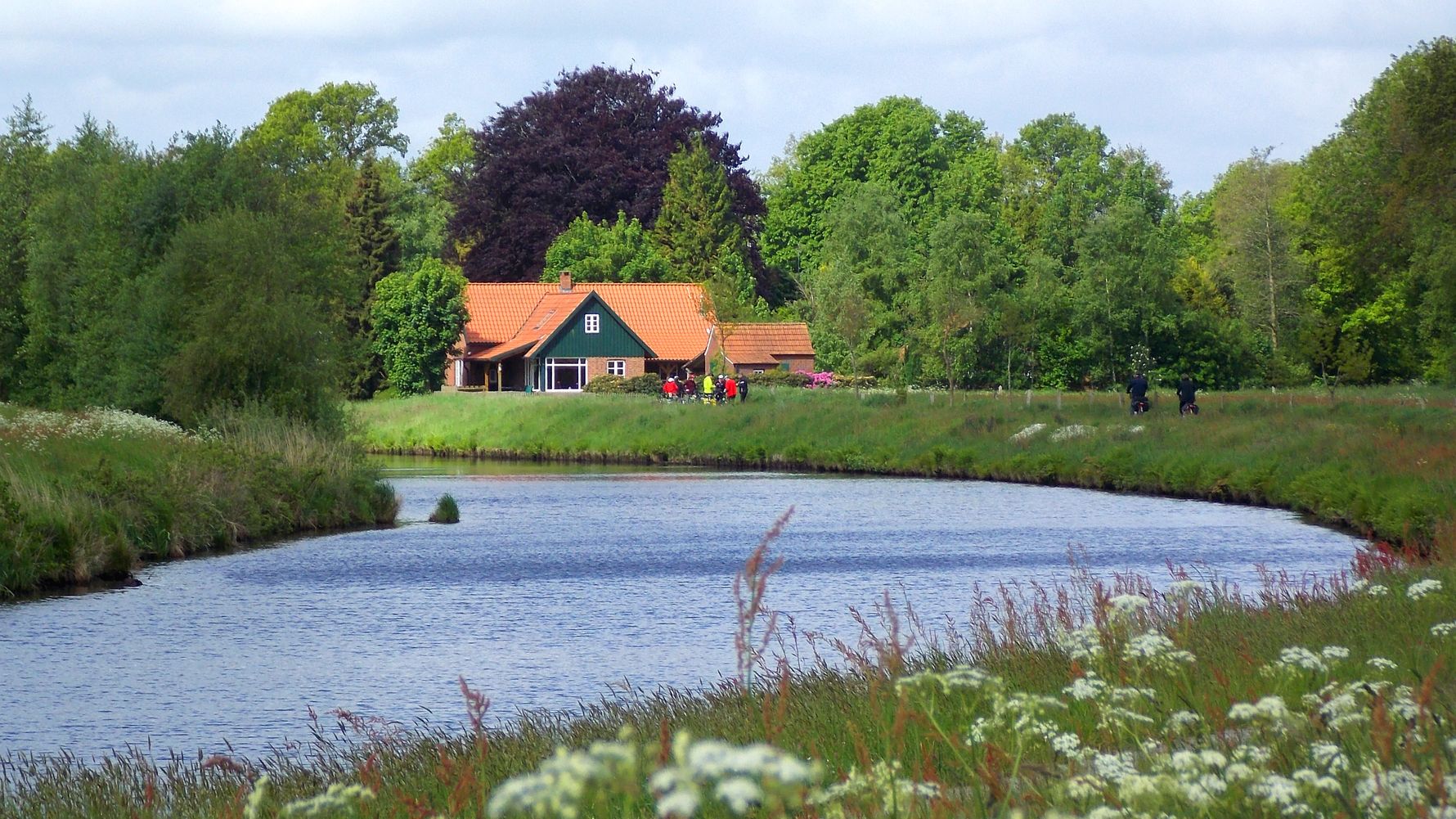 Volunteering in nature conservation
Even though, volunteering is not a traditional nature trip, it is a special way to get to know Europe's beautiful landscapes and to give something back at the same time. You can become a Natucate volunteer in various European countries and get involved in different nature and species conservation projects.
As a volunteer in Spain, you can support the protection of pristine natural areas and immerse yourself in the impressive landscapes of southwestern Europe. It is up to you whether you want to help as a volunteer in exciting València or as a volunteer in picturesque Dénia – on both sites, you will work on various vegetation projects.
Volunteering in Estonia is another way to get involved in conservation work in different parts of the country. This way you get the chance to work in an international team and to get to know fantastic national parks and nature reserves.
If you would like to focus on Europe's wildlife, you can also get involved in wolf conservation in Portugal or Slovakia. As a volunteer in Portugal, you can work at a wildlife shelter near Lisbon to care for and preserve the Iberian wolf – as a volunteer in Slovakia, however, you can research local wolf populations and enjoy the winter wilderness of Eastern Europe.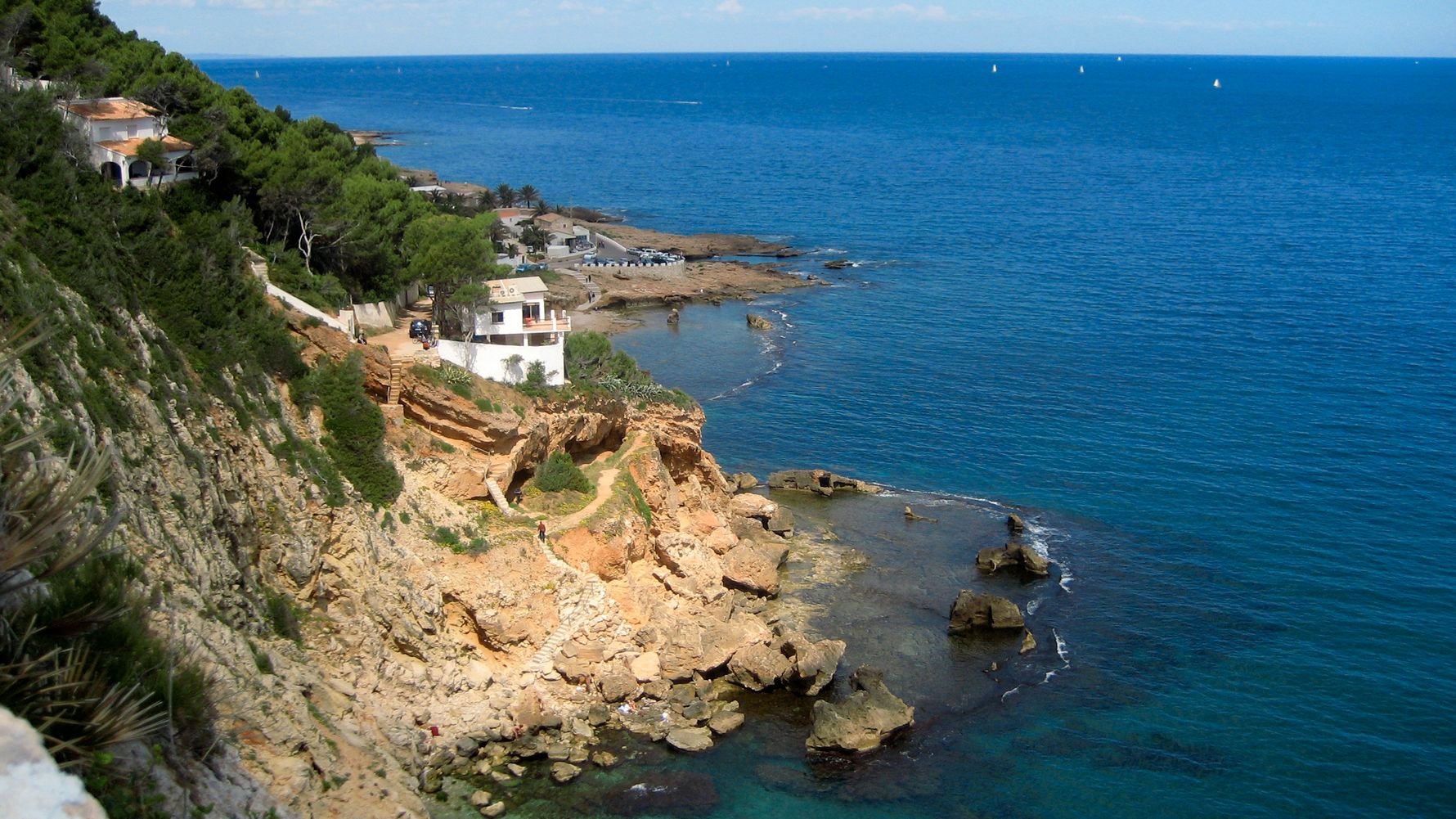 Travel advice from Natucate
Are you dreaming of an enriching travel experience in Europe? Then reach out to our team, learn more about our range of Europe trips and join us on a nature adventure in the diverse landscapes of this multifaceted continent.