Nature Travel Sweden: Lapland Winter Safari
Go on a winter safari in Swedish Lapland and experience the land of the Sámi in an unforgettable way!
For five days you will immerse yourself into Sweden's arctic natural landscapes and spend your days with a mix of exciting exploration tours, husky sleigh rides and Scandinavian sauna baths.
You will witness the spectacular phenomenon of the northern lights, cross the border to the Arctic Circle and spend the night in traditional lavvu tents, surrounded by silence, wild animals and the untouched nature of Lapland.
Your personal guide is always with you, teaching you tracking and bushcraft skills as well as interesting background information on conservation issues.
This is a personalised trip which can be individually altered concerning duration and activities. Just get in touch with us and tell us what you are looking for!
This trip is offered from December to April each year.
Highlights
Experi­ence an unfor­get­table winter safari in Swedish Lapland

Explore remote snowy landscapes

Acquire tracking and bushcraft skills

Go on a dogsled­ding ride with Alaskan huskies

Witness the breath­taking northern lights

Cross the border to the Arctic Circle

Enjoy Scandi­na­vian sauna baths

Overnight in a tradi­tional lavvu tent

Travel together with a personal guide
Locations

Swedish Lapland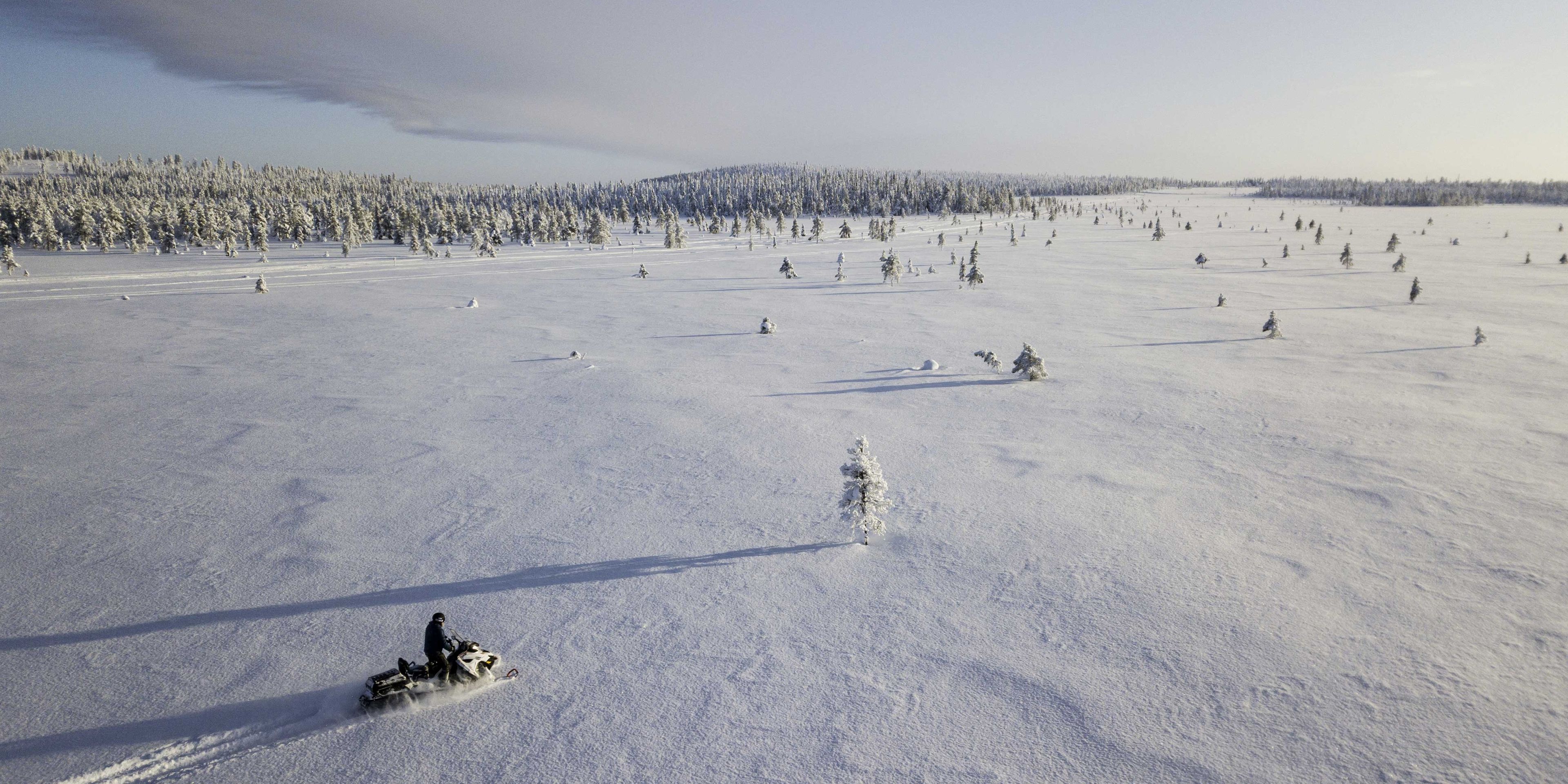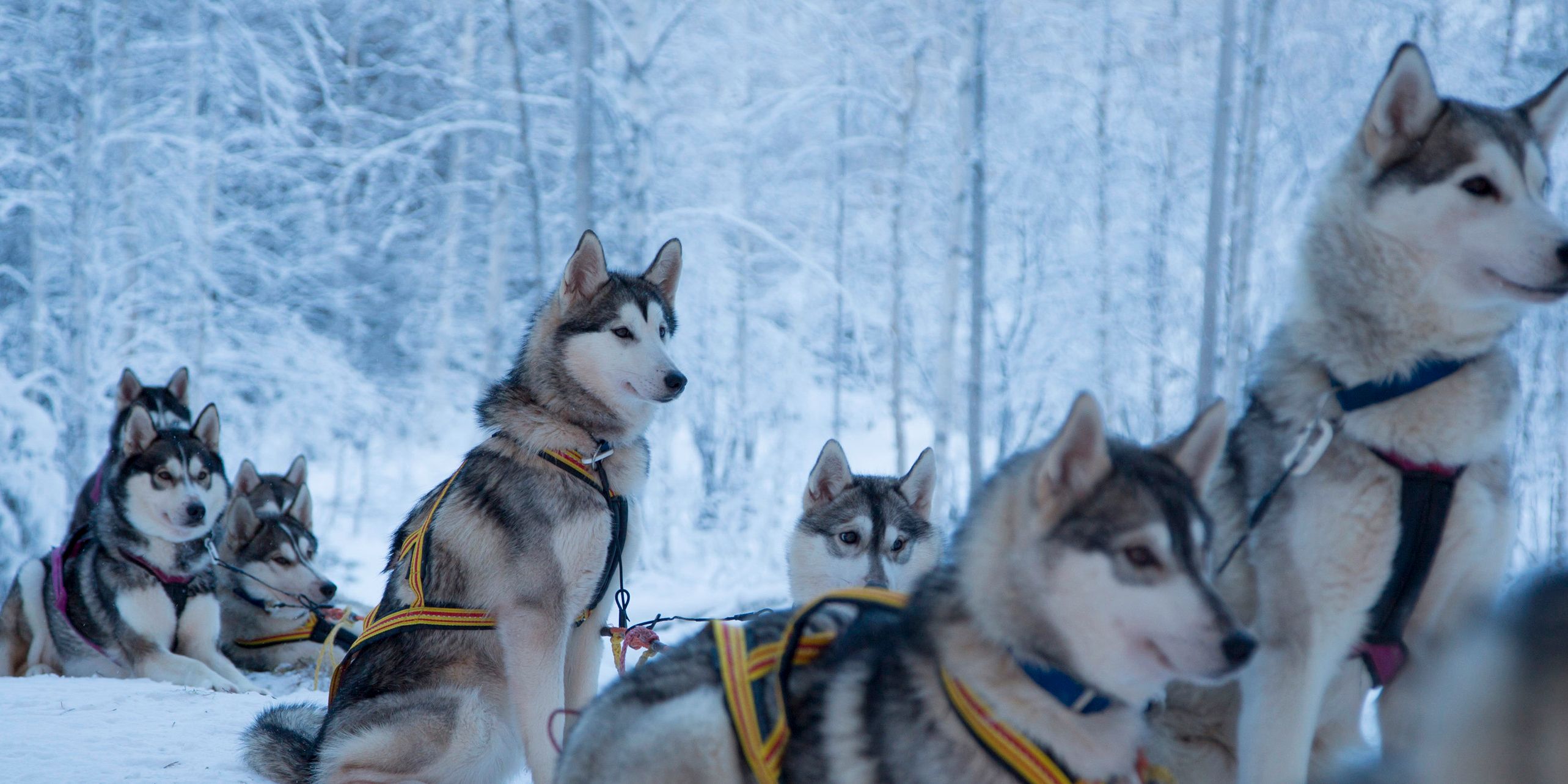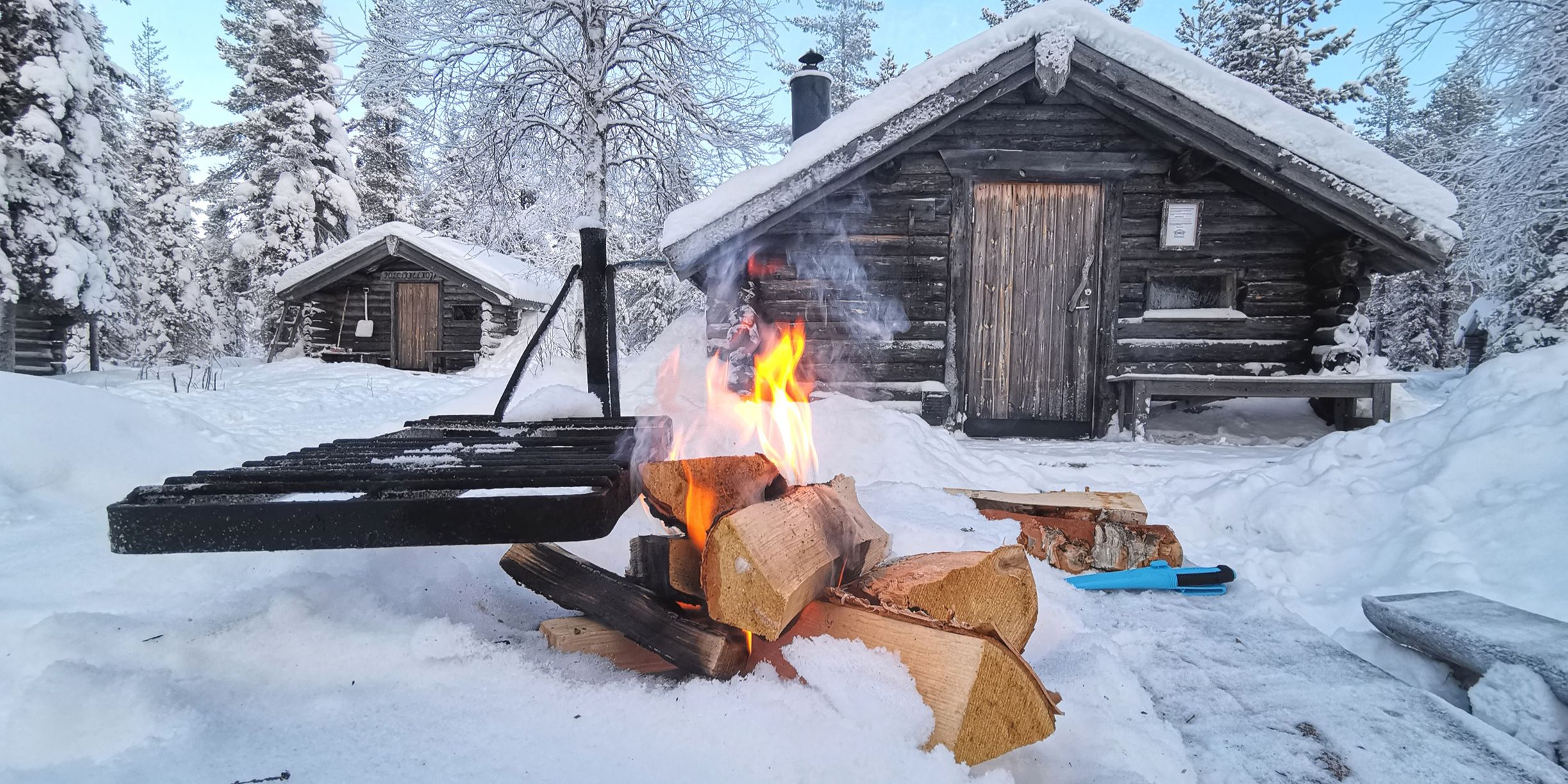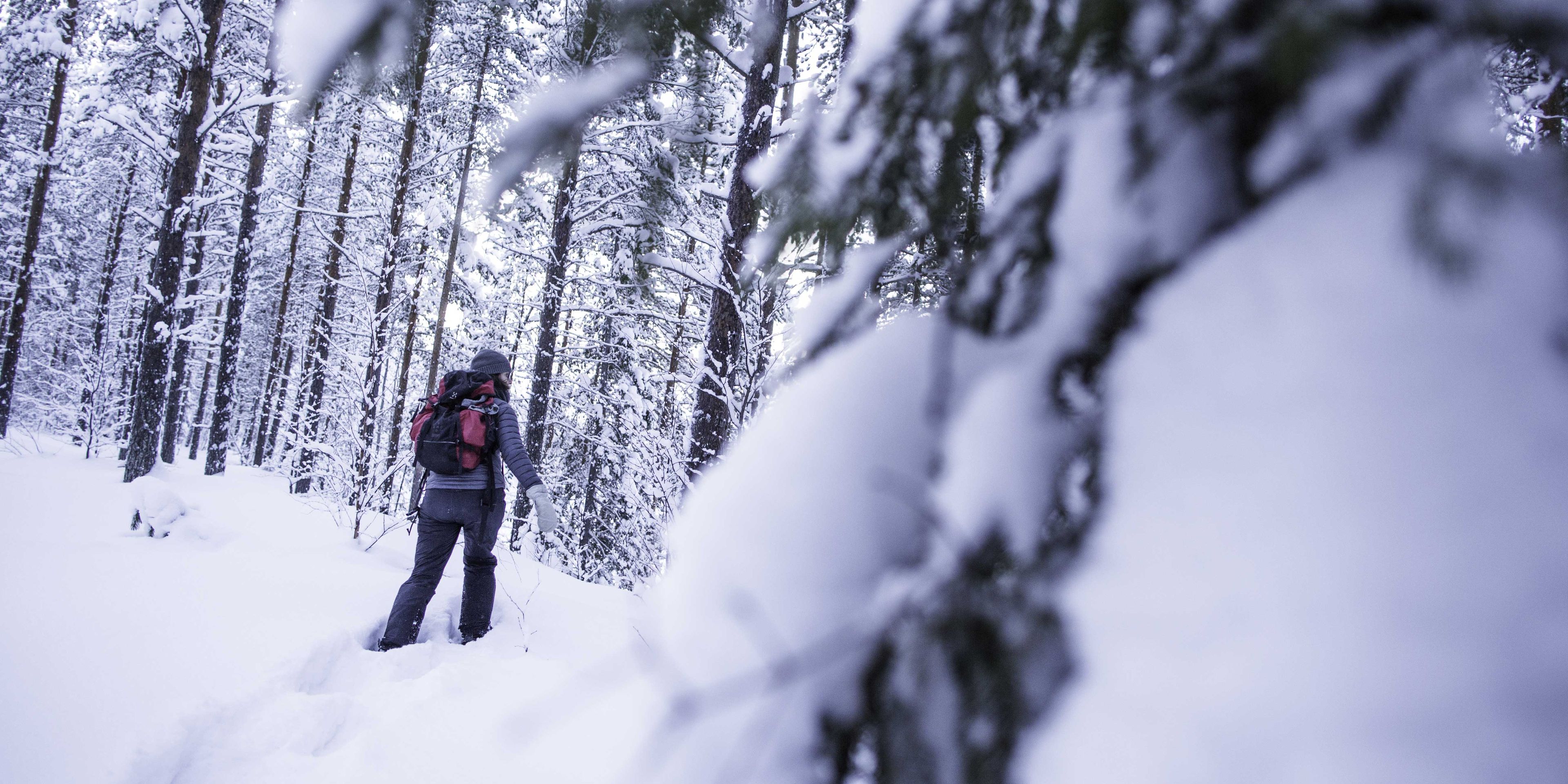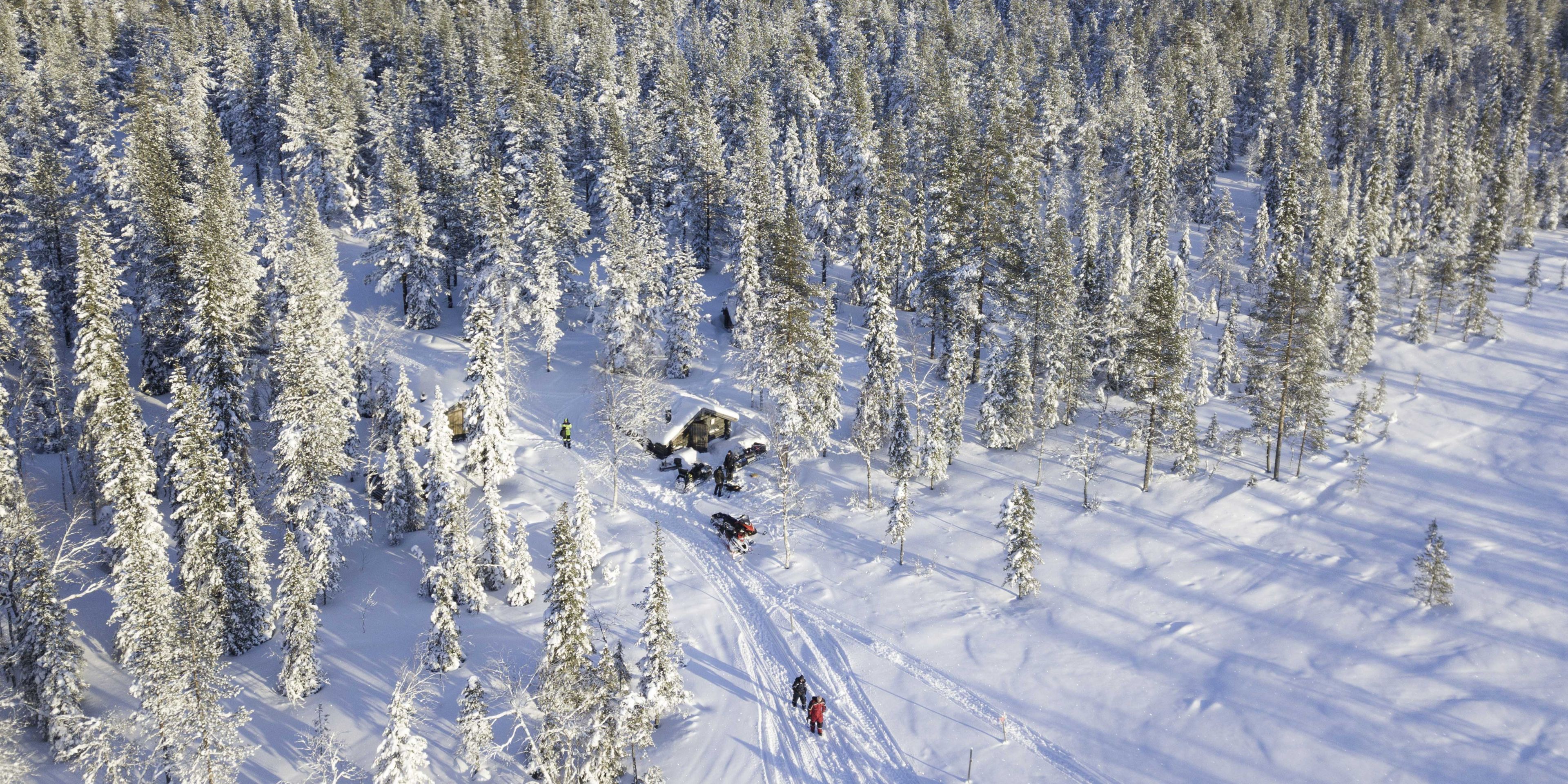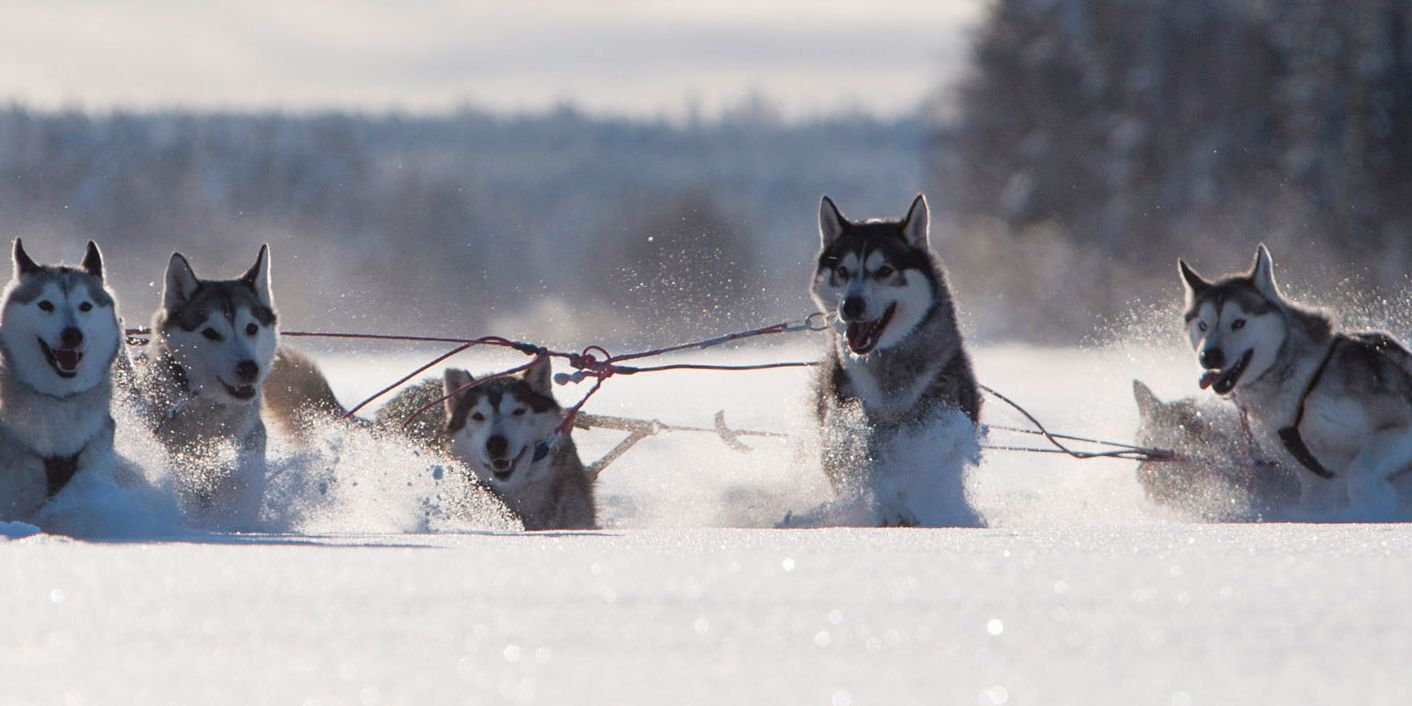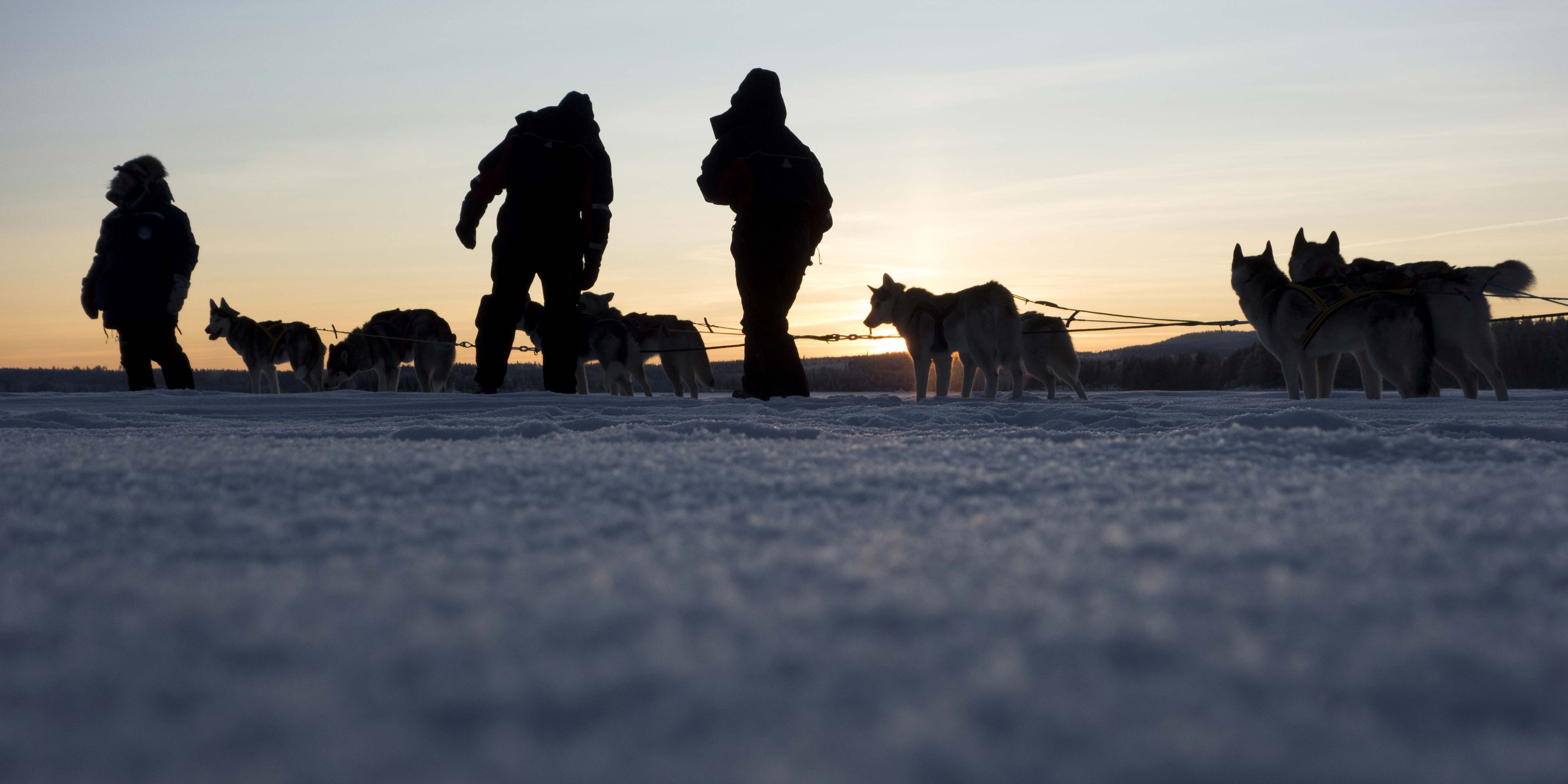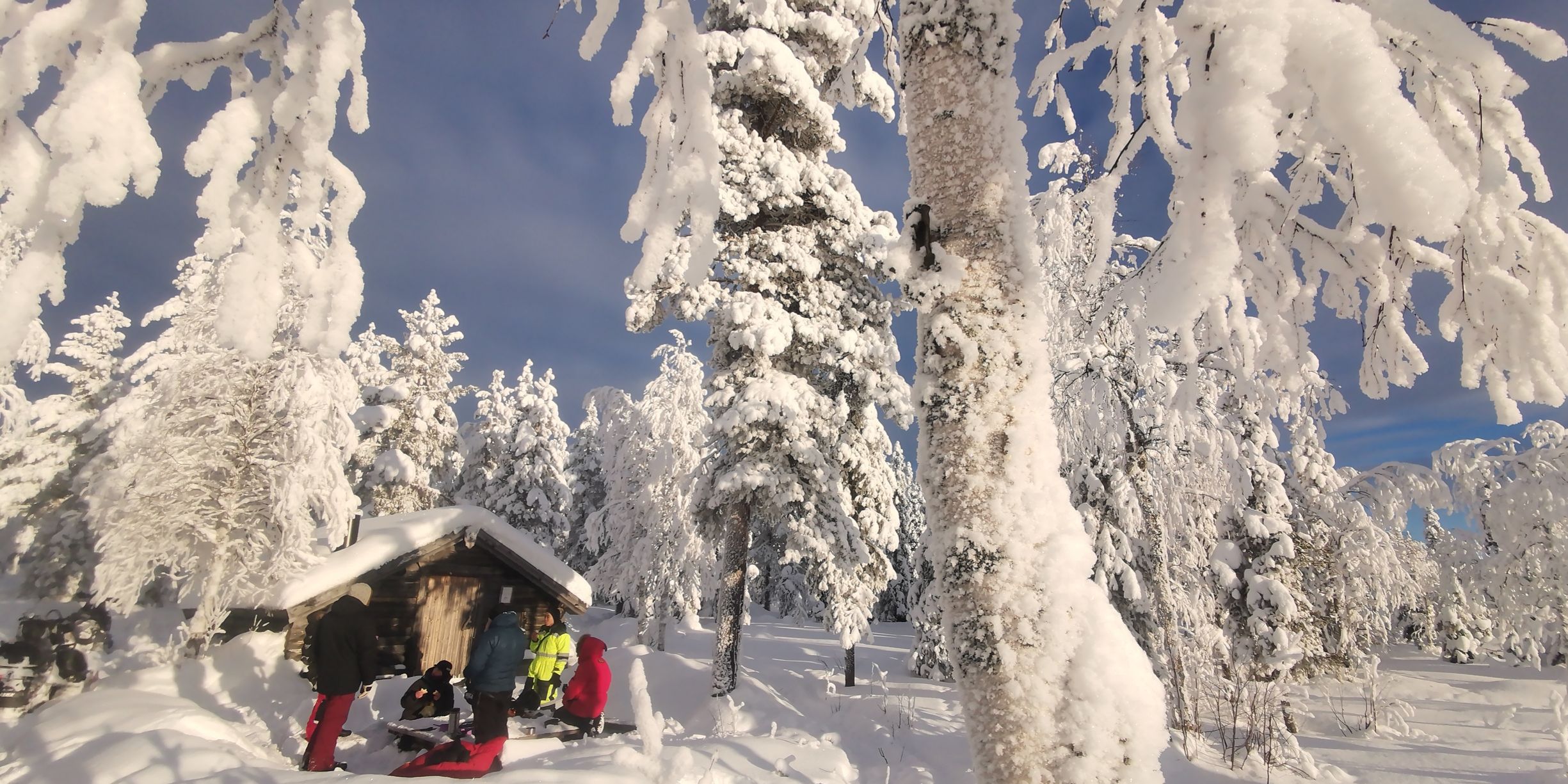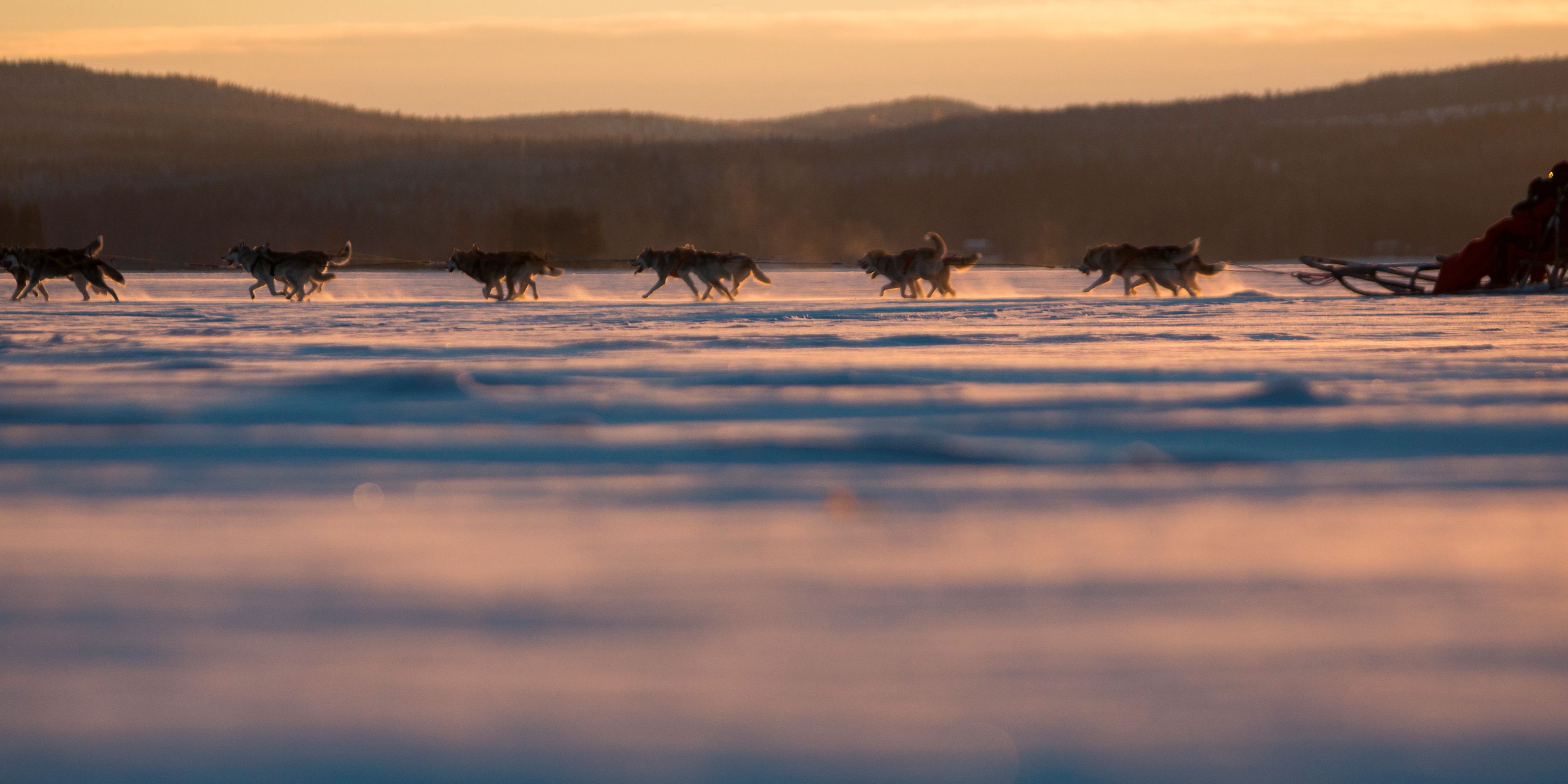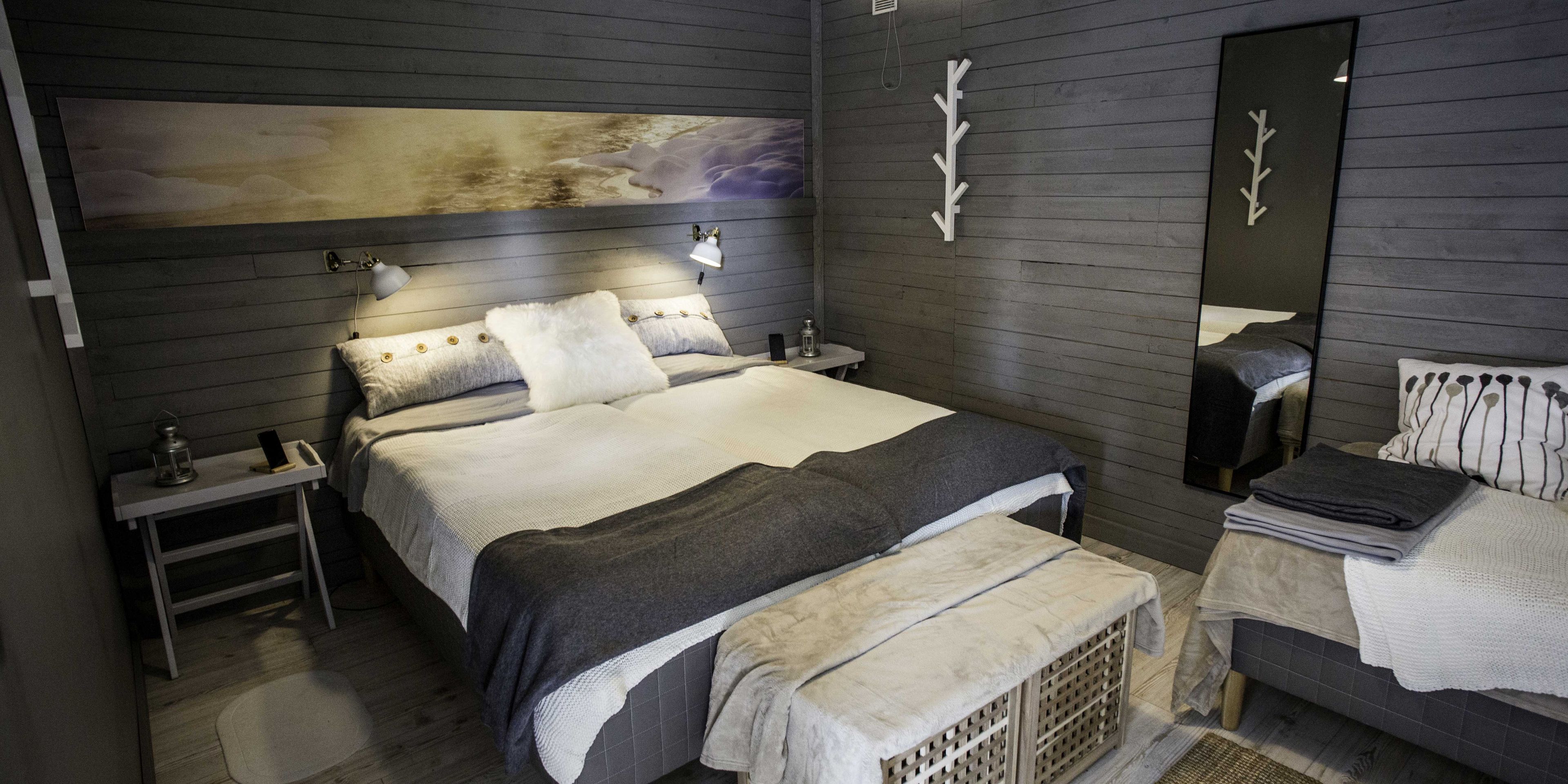 Winter adventure in Swedish Lapland
On this five-day winter safari, you will immerse yourself in the snow-covered landscapes of Swedish Lapland, enjoy husky sleigh rides, sauna baths and the spectacular northern lights, and thus gain an unforgettable insight into the land of the Sámi.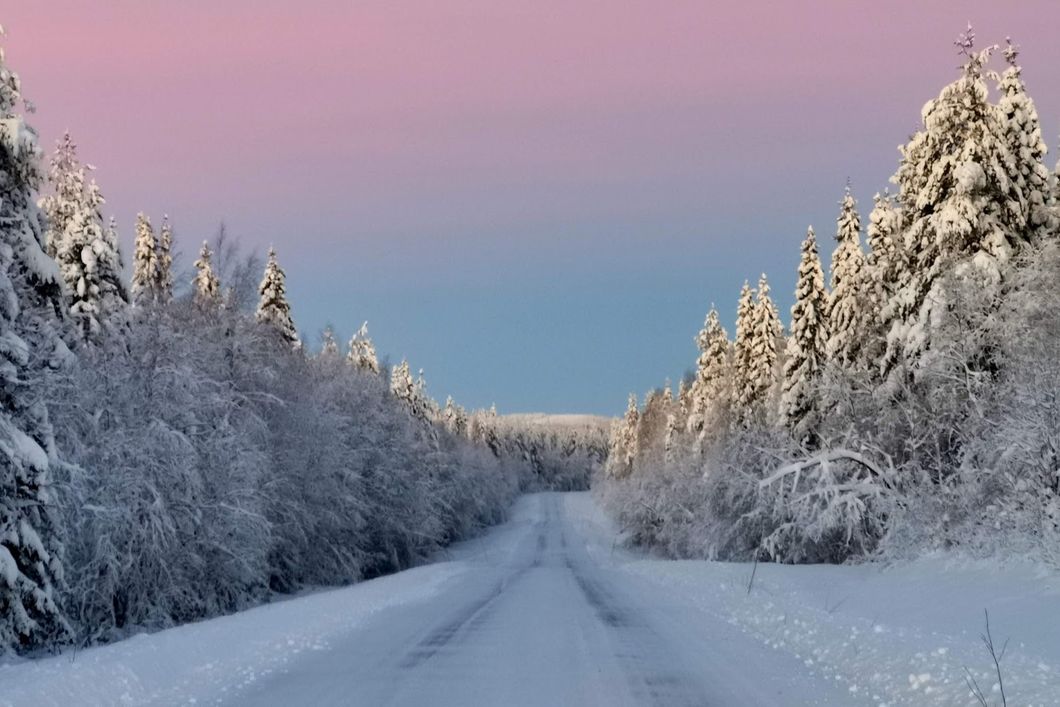 Arrival and orien­ta­tion in Sweden
On the first official day of your five-day winter safari, you will arrive in Luleå. You will be picked up and taken to your first stop: a safari camp in the valley of the Råne River. After you have been welcomed with warm drinks, you can settle into your spacious tent. Depending on your arrival time at camp you will have the opportunity to enjoy some first activities. The evening will end with a three-course meal in the large lounge tent and, if skies are clear enough, you can marvel at the fascinating northern lights.
Activ­i­ties during the winter safari
Your travel days always start with a balanced breakfast in your accommodation before you set off on an exploration tour in the surroundings together with your guide.
During the five-day winter safari, you will explore the snow-covered landscapes of Lapland, learn about tracking and bushcraft skills, enjoy dogsledding with huskies and snowmobile rides and stay in wonderfully remote accommodations amidst untouched nature.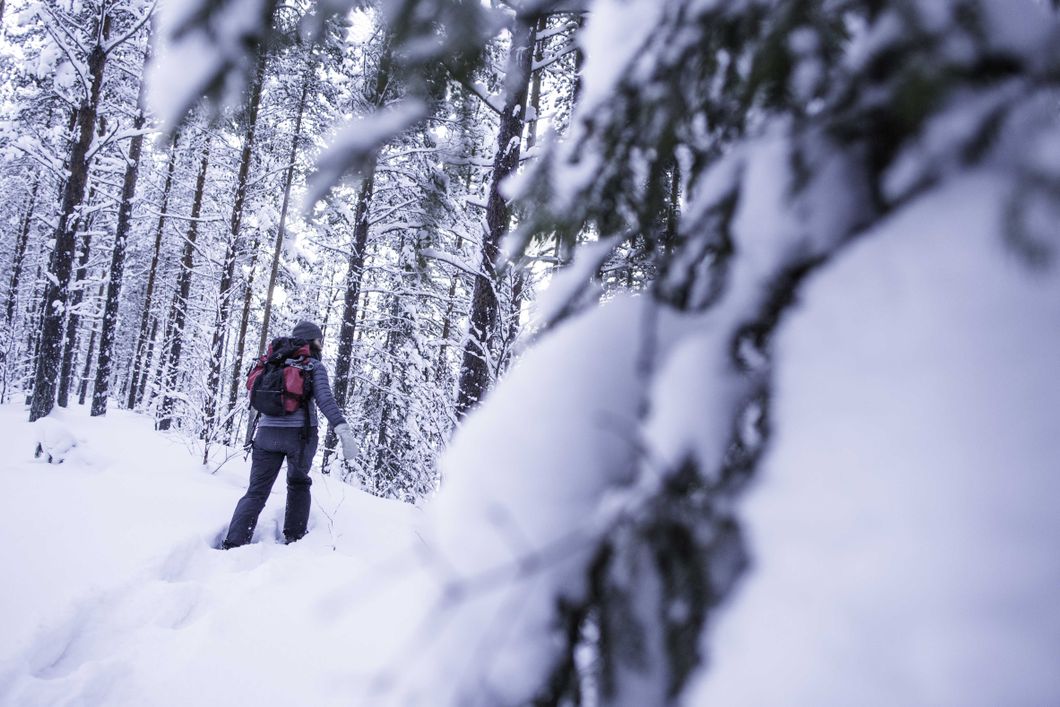 Your activities usually take place in the morning or at noon. The afternoon is usually reserved for a traditional Scandinavian sauna, before you may be able to watch the spectacular northern lights in the evening. On the morning of the fifth day, the programme ends with your departure or onward journey from Luleå.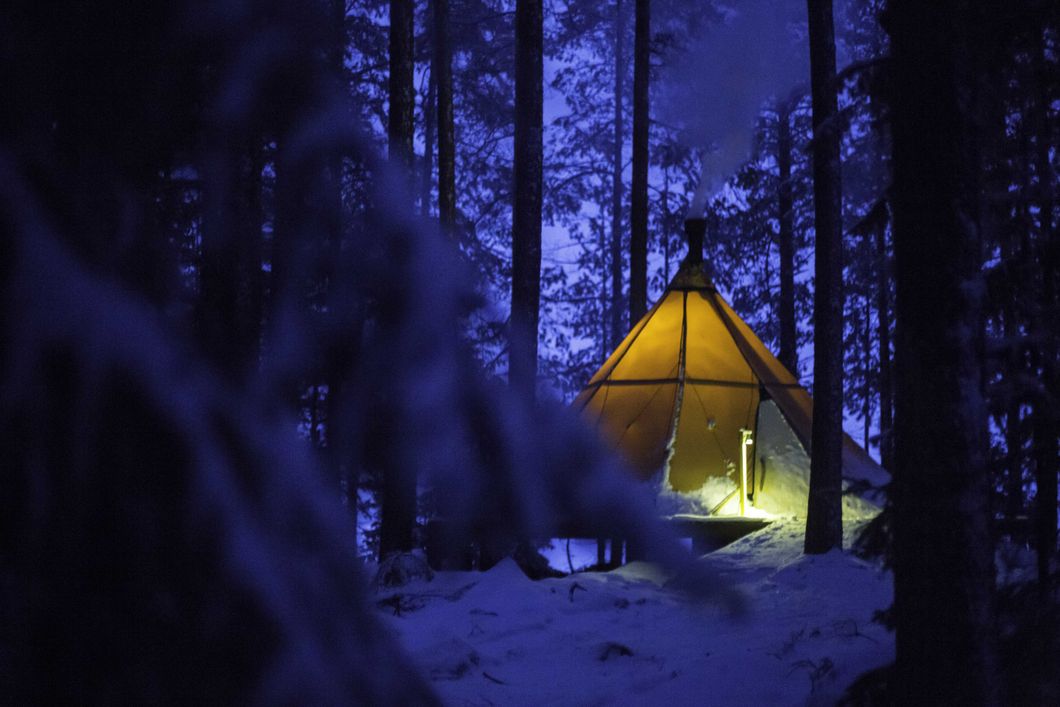 Accom­mo­da­tion during the nature trip
During your adventure tour in Sweden, the first two nights will be spent in a safari camp that is situated remotely in the valley of the Råne River. Here you will stay in a so-called lavvu, a traditional tent of the indigenous Sámi people, equipped with beds, chairs and an oven. The camp also has a sauna, an ice pool and a larger communal tent where meals are taken. The safari camp is located in the middle of a forest near a frozen lake, a few kilometres from the small town of Lassbyn – there is no light pollution here, instead you will find snow-covered forest landscapes and a variety of wild animals.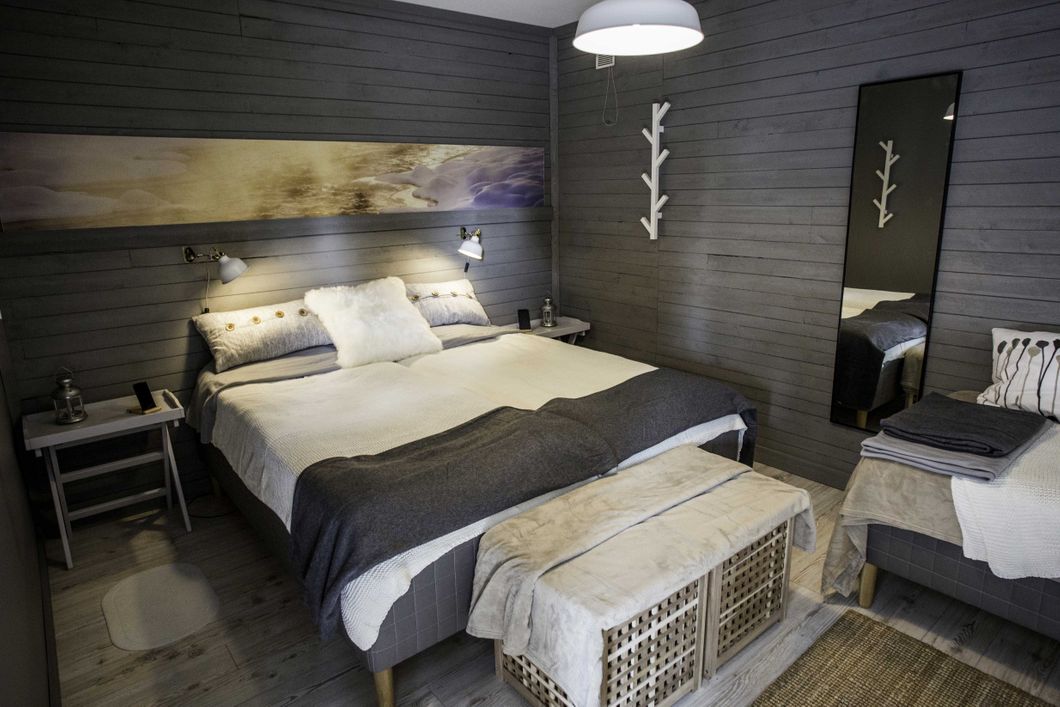 The third and fourth night of your trip is spent in the cosy Outpost Lodge in the village of Mårdsel near the Arctic Circle. The former post office accommodates its guests in rustic double rooms with en-suite bathrooms. The lodge also has a sauna and a lounge for relaxing and dining. This wonderful place proves to be an ideal starting point for excursions into the surrounding winter wilderness.
On day 2, 3 and 4 of the trip, you will receive breakfast, lunch and dinner. On day 1 only dinner is included, on day 5 only breakfast.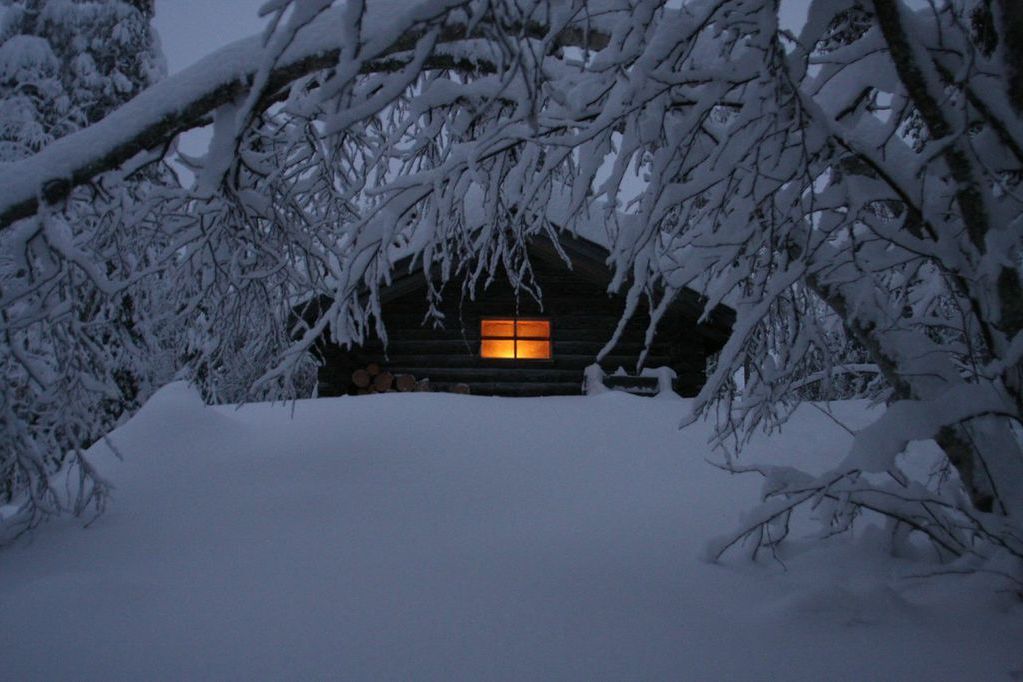 Free time during your time in Lapland
The individual days of your winter journey in Lapland are characterised by numerous pre-planned activities. However, there is usually some time in the afternoon or evening to carry out your own activities. You should therefore remember to pack some leisure items such as books, music, etc. for these little breaks.


All pictures displayed on this page: ©Fredrik Broman
Arrival in Luleå

Exploring the Råne River valley

Husky dogsledding

Drive to the Arctic Circle and exploration tour

Departure or onward journey from Luleå
1. Swedish Lapland

Lapland is a landscape in Northern Europe that stretches across parts of Norway, Sweden, Finland and Russia. In general, the name Lapland refers to the part of Fennoscandia north of the Arctic Circle, and in rare cases to Sápmi, the settlement and cultural area of the Sámi, the original inhabitants of Lapland.

Lapland is the perfect destination for nature lovers who are looking for real seclusion and untouched wilderness. Mountains, forests, swamps, wild rivers and islands characterise this arctic region, also known as the land of the midnight sun and the famous northern lights.

The Swedish part of Lapland begins in the north of the Västerbotten region, from where it stretches to the northernmost tip of the country. Hiking, fishing, skiing or dog sledding – countless outdoor activities can be enjoyed here. The flora and fauna, including reindeer, moose, brown bear, lemmings, wolves, lynx and even arctic foxes, are another awe-inspiring feature.
Background of the nature trip in Sweden
Lapland's rivers, flowing from the high glaciers in the west of the region into the Baltic Sea, but also its lakes, wetlands and forests have a long history of use. Many rivers have changed as a result of human activity; some are dammed – factors that have a negative impact on natural fish migration.
Together with local institutions and fishing associations, our partner is working to boost fish populations, remove artificial barriers and restore spawning grounds.
Furthermore, our partner focuses on mitigating the human-wildlife conflict by helping to build a strong economy based on local nature, for example through wildlife observation companies and guided reindeer tourism within Sami communities. Measures like these serve to reduce human-animal conflicts and increase the value of the prevailing biodiversity.
Guests of this five-day winter safari immerse themselves deeply into the untouched wilderness of Lapland, experience the impressive flora and fauna up close and increase their knowledge of the environment and the above-mentioned topics.
5% of your booking sum goes to our partner's local conservation organization which supports the flora and fauna on site in Swedish Lapland.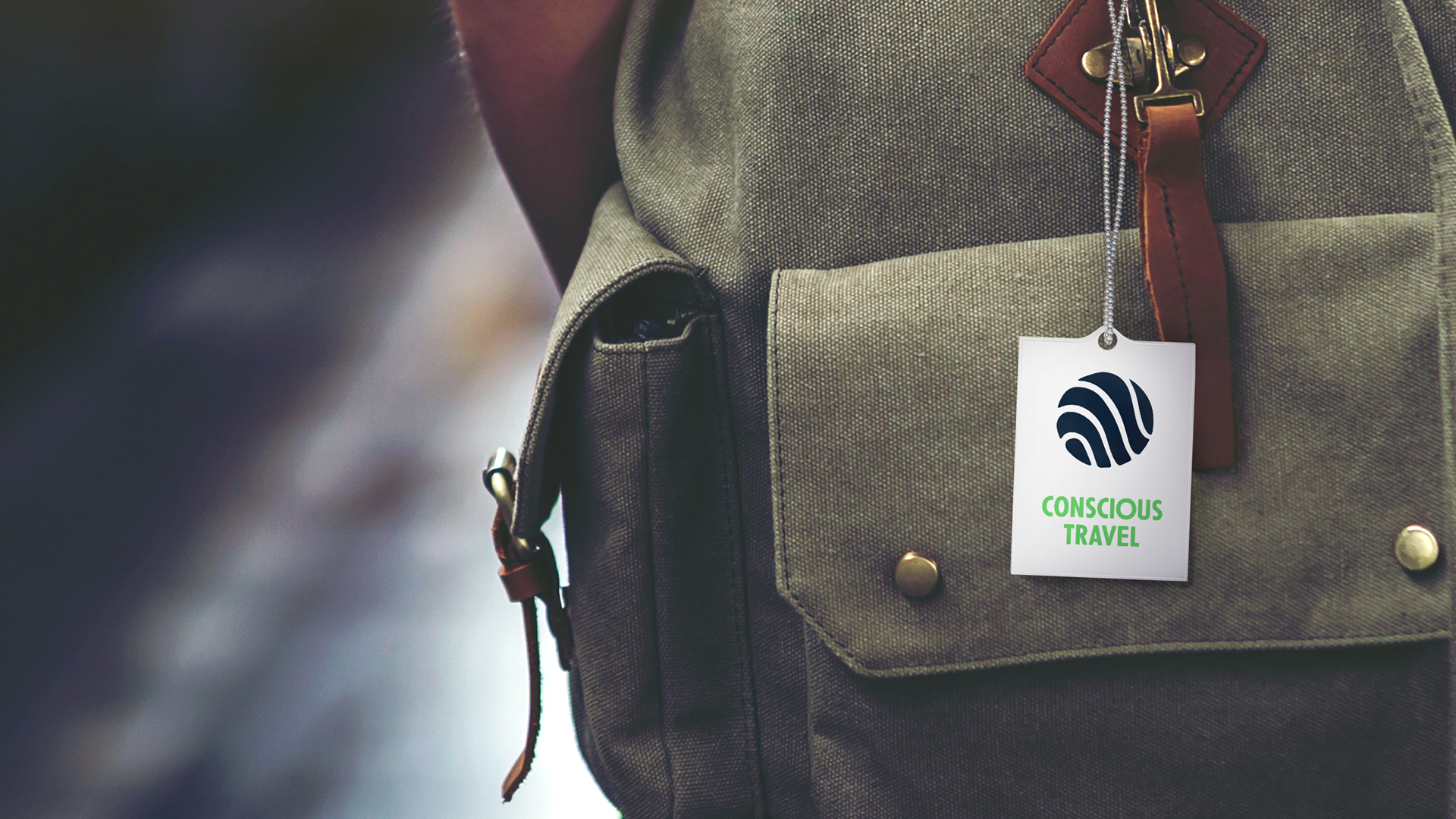 Conscious Travel
with Natucate
Supporting real conservation projects worldwide through individual wilderness adventures – our ambitions, our values, our service.