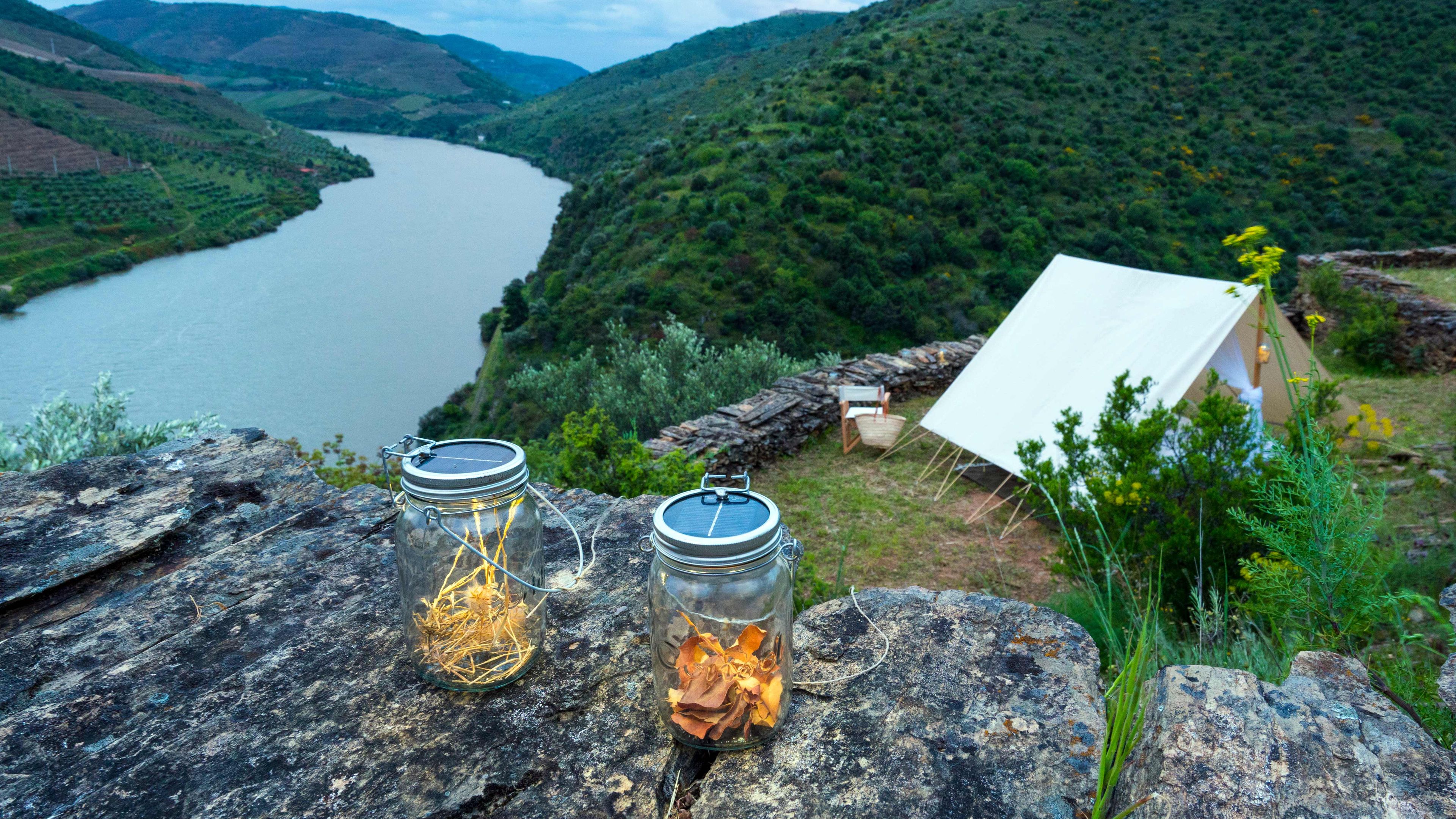 Nature Travel Portugal: Côa Valley Luxury Adventure Tour
Take part in this five-day luxury adventure tour in Portugal and experience picturesque Côa Valley in the north-east of the country from a scenic, cultural and culinary perspective!
Sustainable tourism is becoming increasingly important in Côa Valley, combining the region's best natural and cultural experiences and supporting local communities and the establishment of independent nature reserves.
Your journey will take you through some of Portugal's twelve historic villages, the Aldeias Históricas, through the wild Côa landscapes and the spectacular Faia Brava Nature Reserve. Nature walks, wildlife observation, the prehistoric rock paintings of Côa, outdoor wine tasting and sleeping under the starry sky of southwestern Europe are some of the highlights.
Your personal guide will not only introduce you to Portugal's impressive flora and fauna but also provide you with exciting background information on important conservation work on site.
This is a personalised trip which can be individually altered concerning duration and activities. Just get in touch with us and tell us what you are looking for!
This trip is offered from June to September each year.
Highlights
Combine a luxurious nature experi­ence with further education

Travel together with a personal guide

Discover the flora and fauna of Portugal's Vale do Côa

Go hiking in the Faia Brava Nature Reserve

Enjoy wine tasting and picnics in nature

Marvel at ancient rock paintings

Spend the night in great hotels and camps

Sleep under the starry night sky

Learn about local nature conser­va­tion
Locations

Côa Valley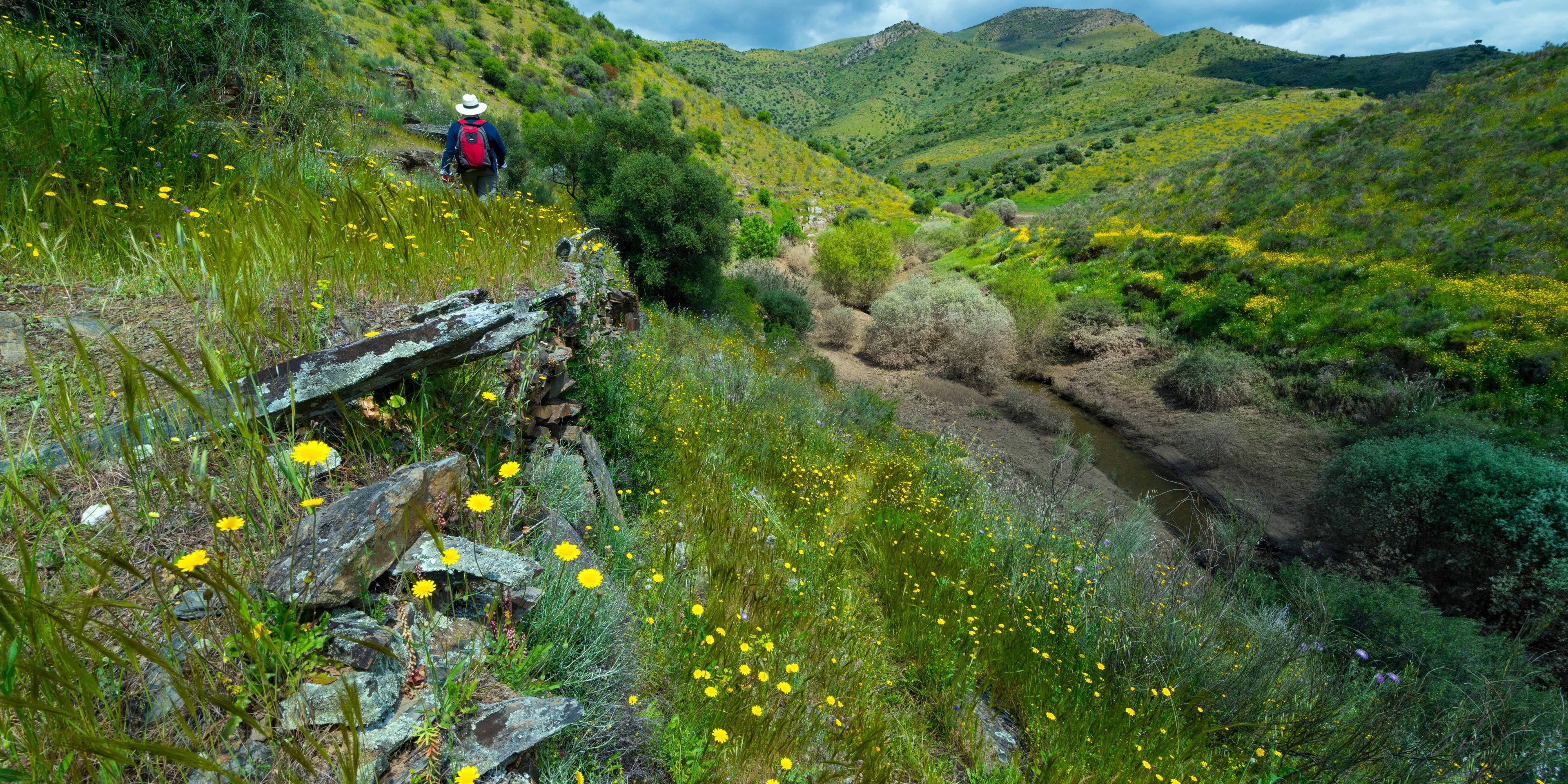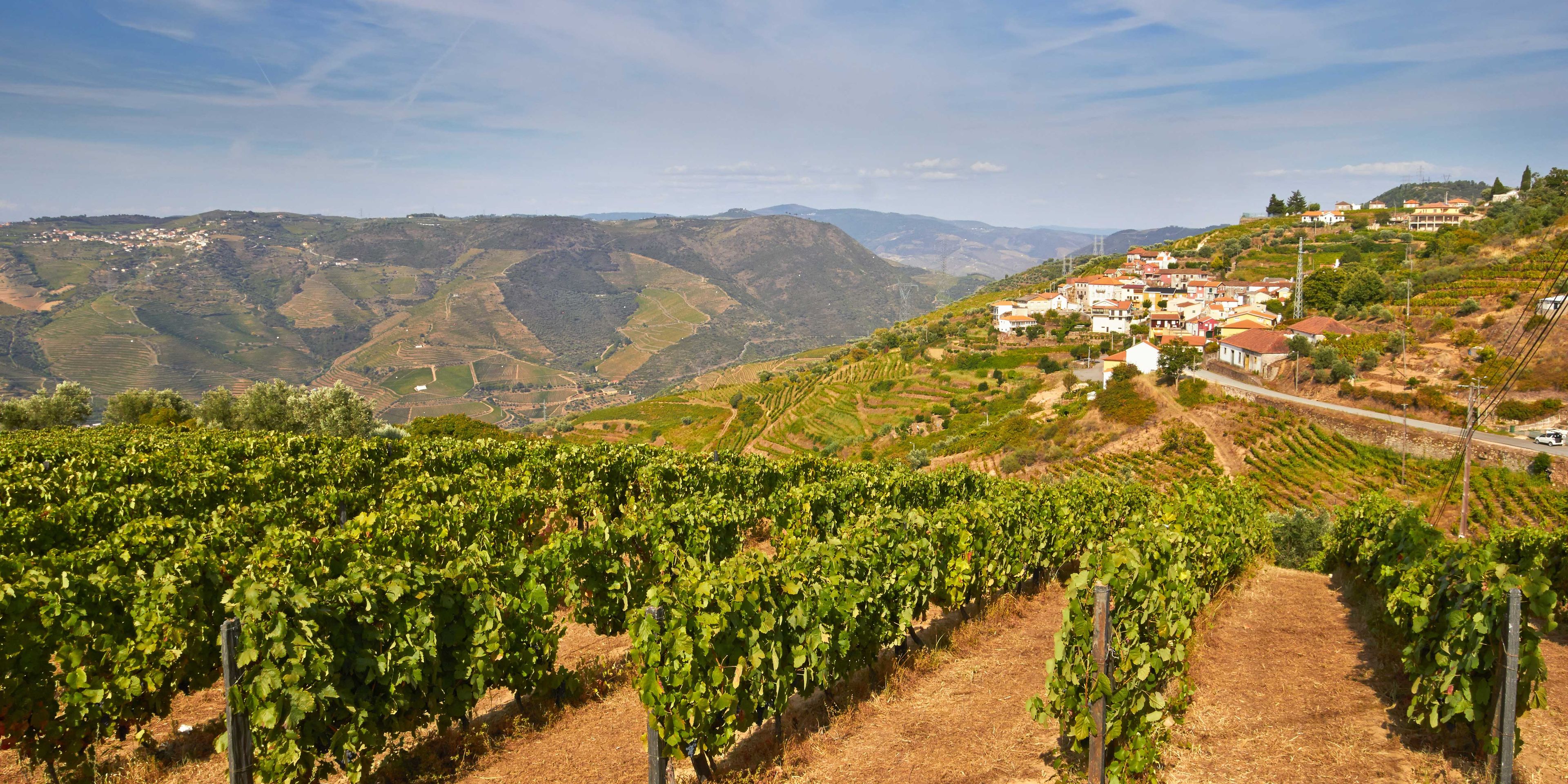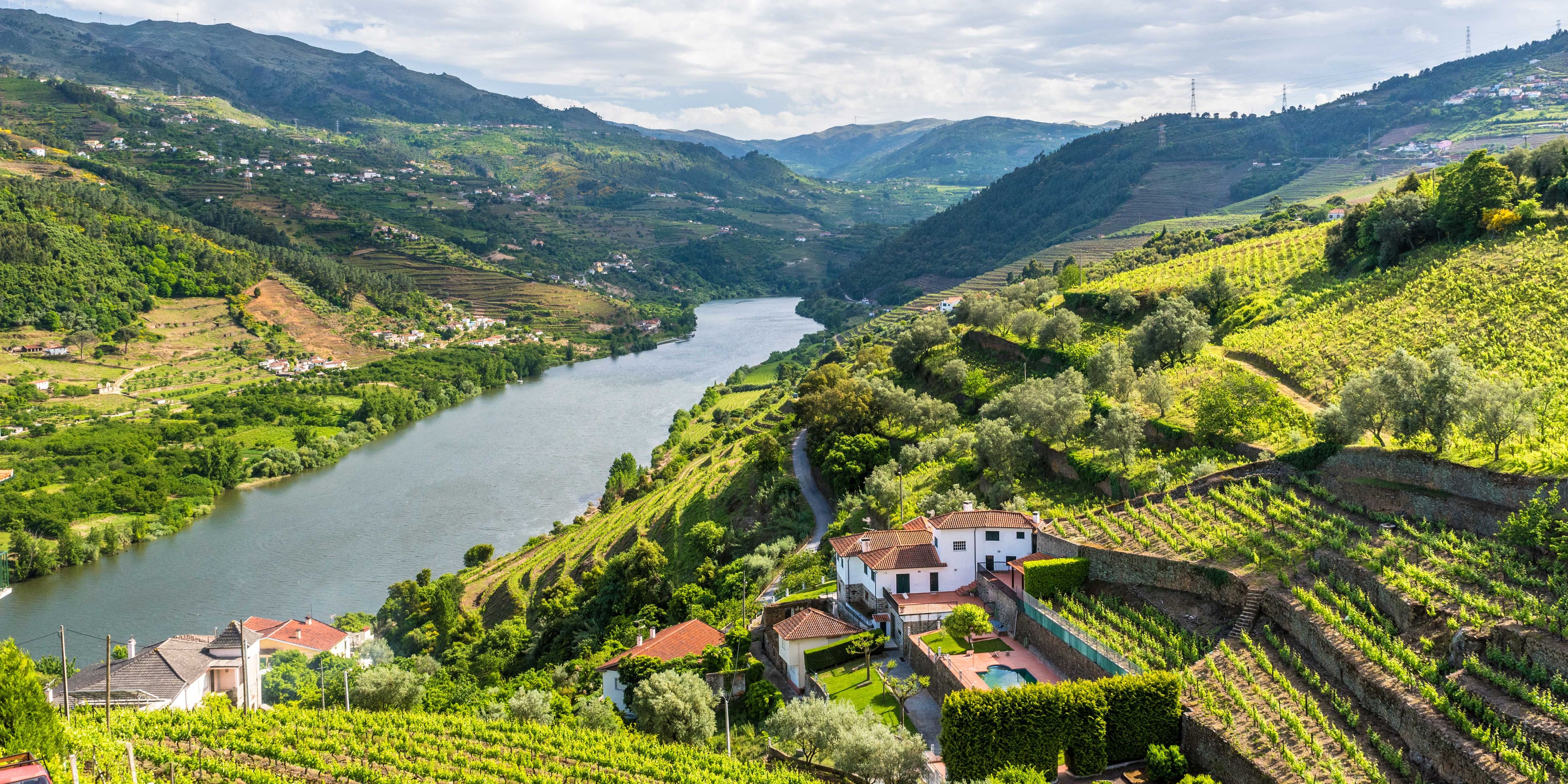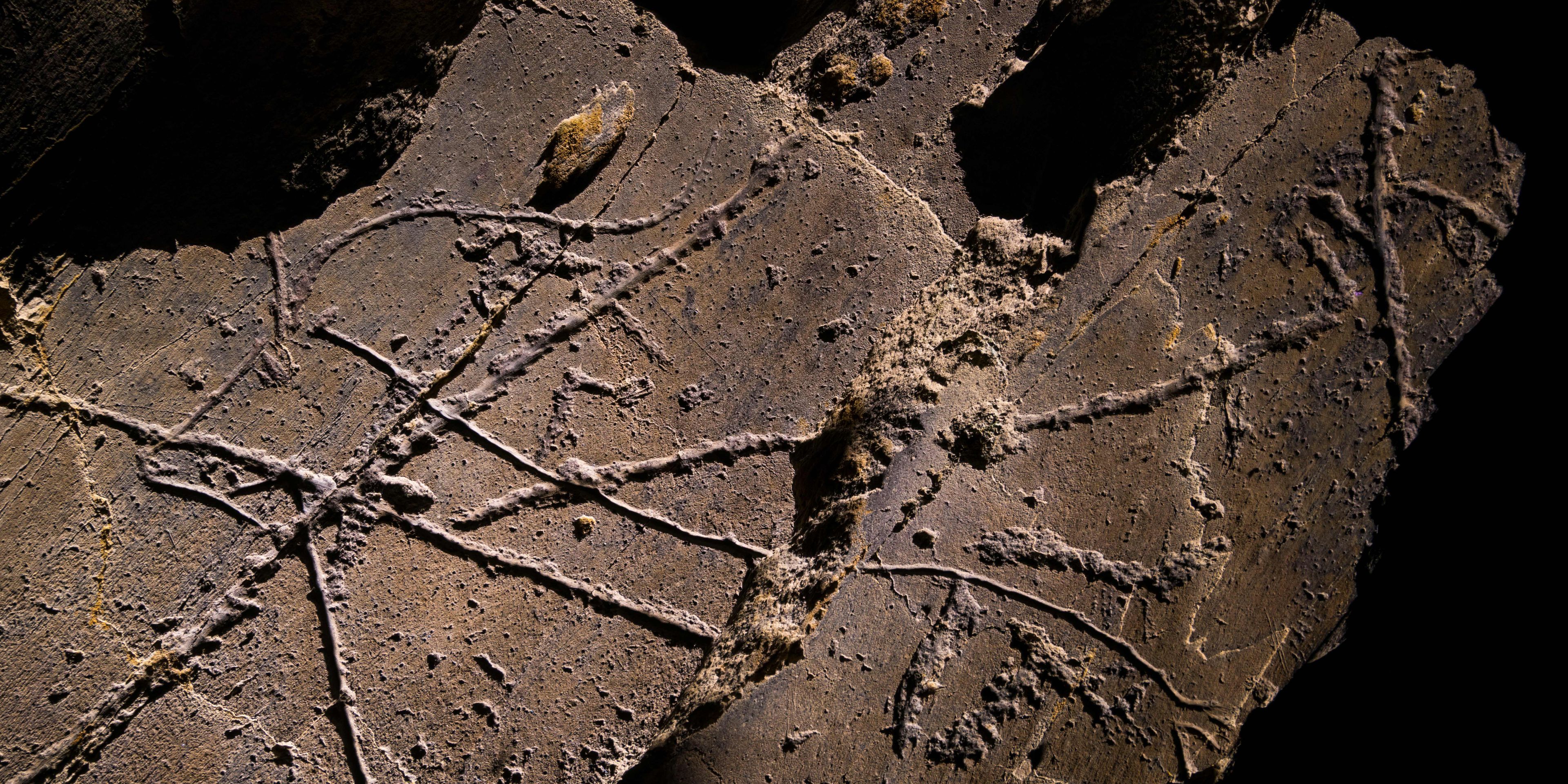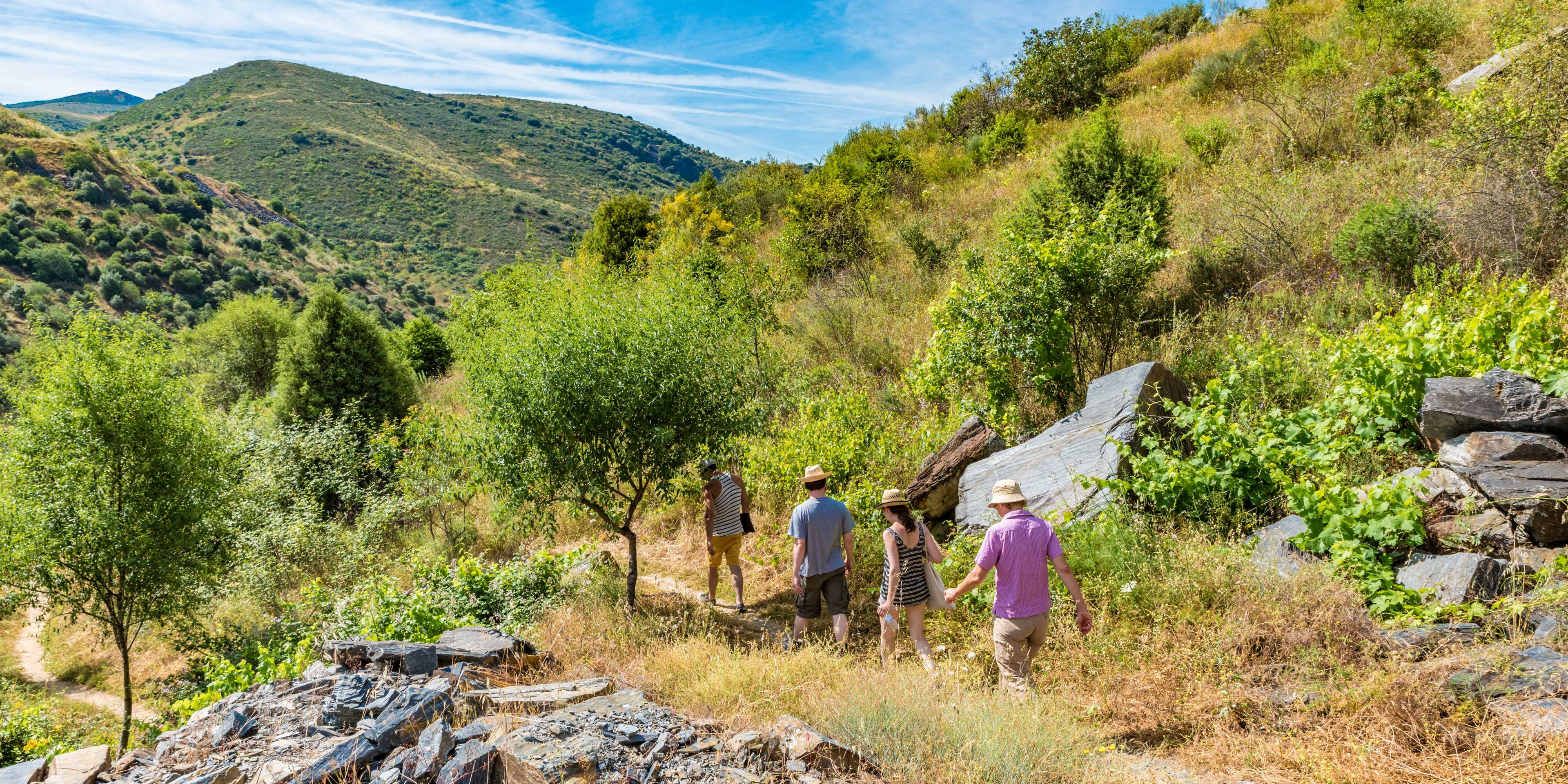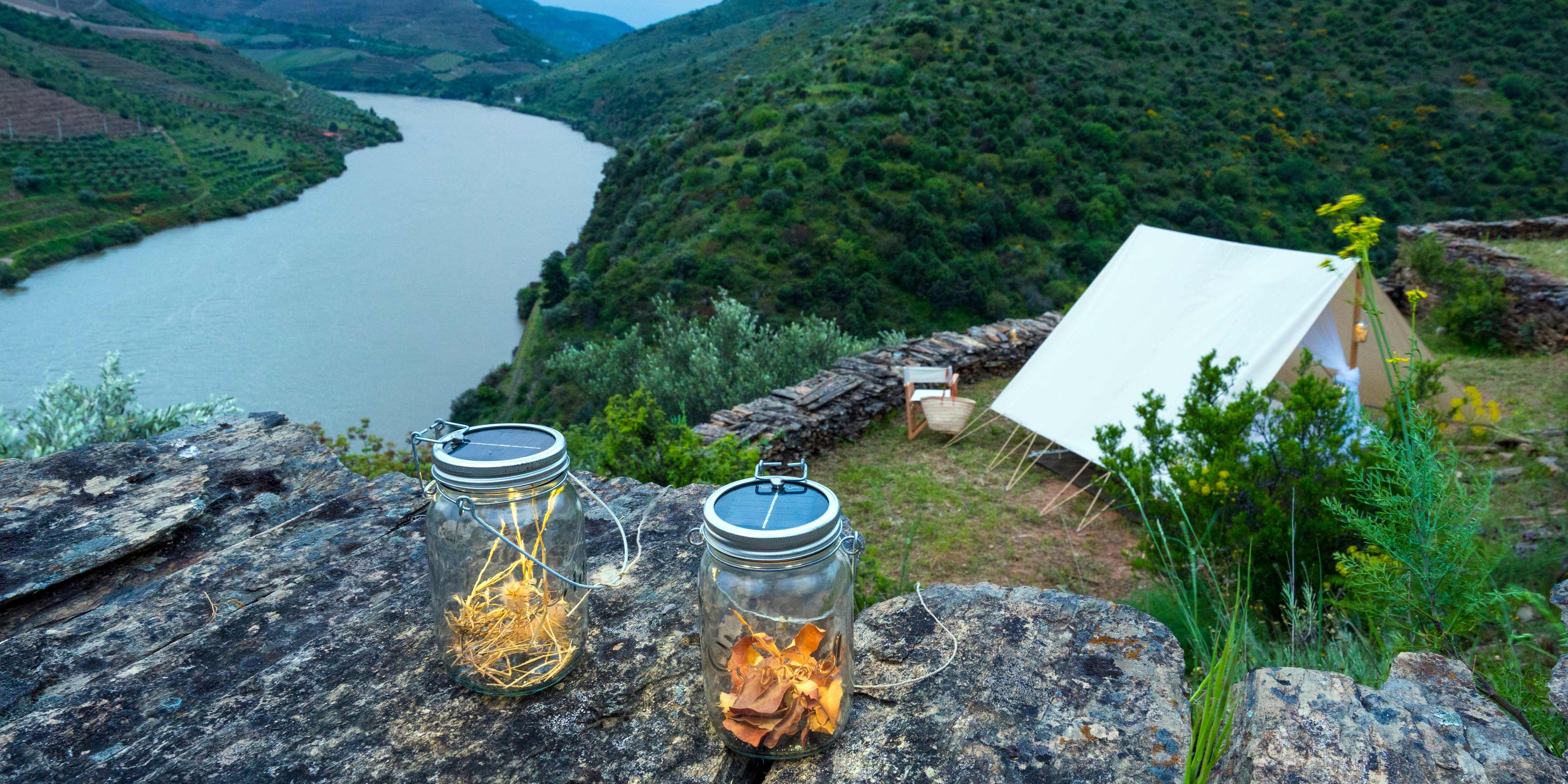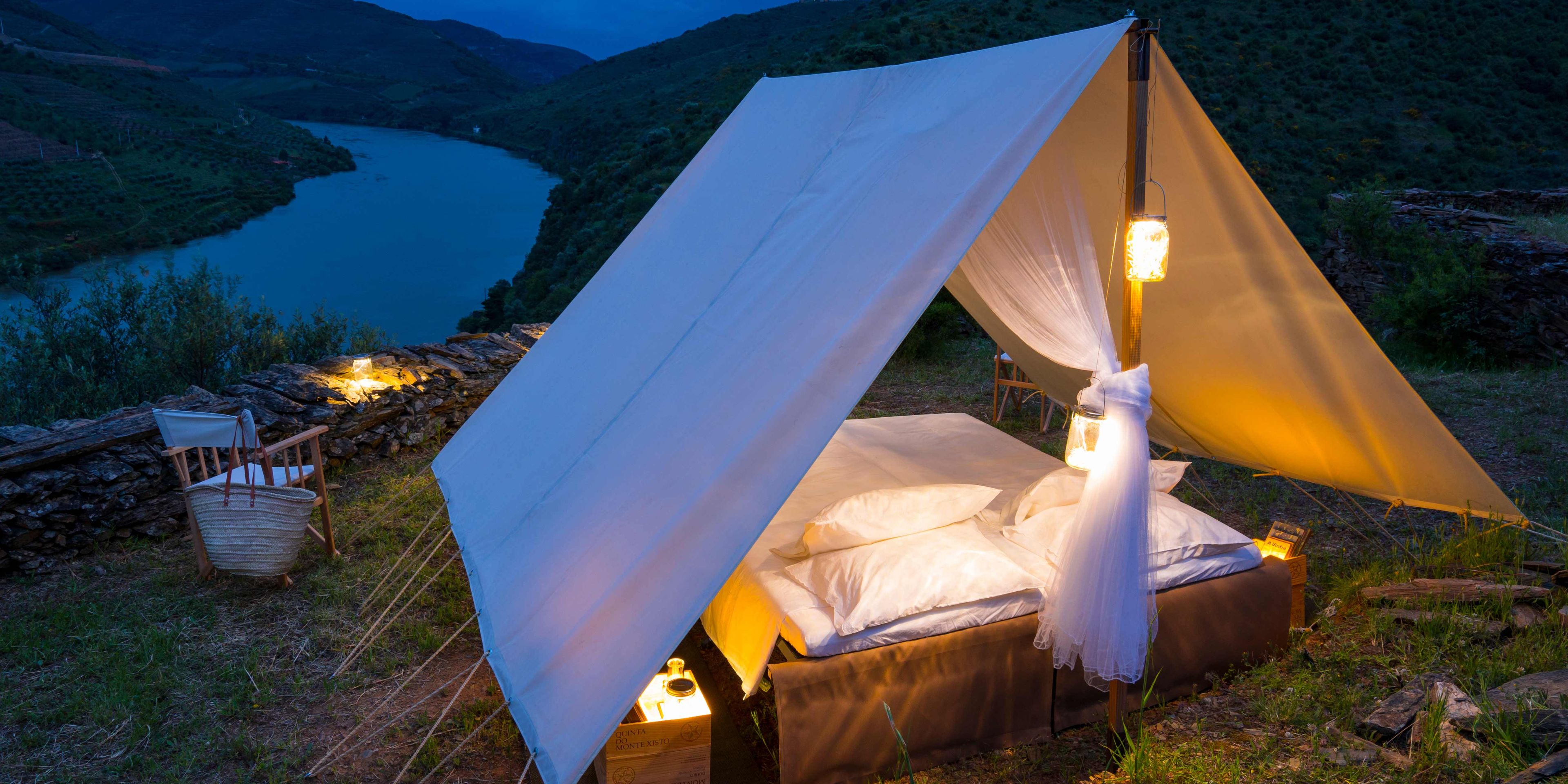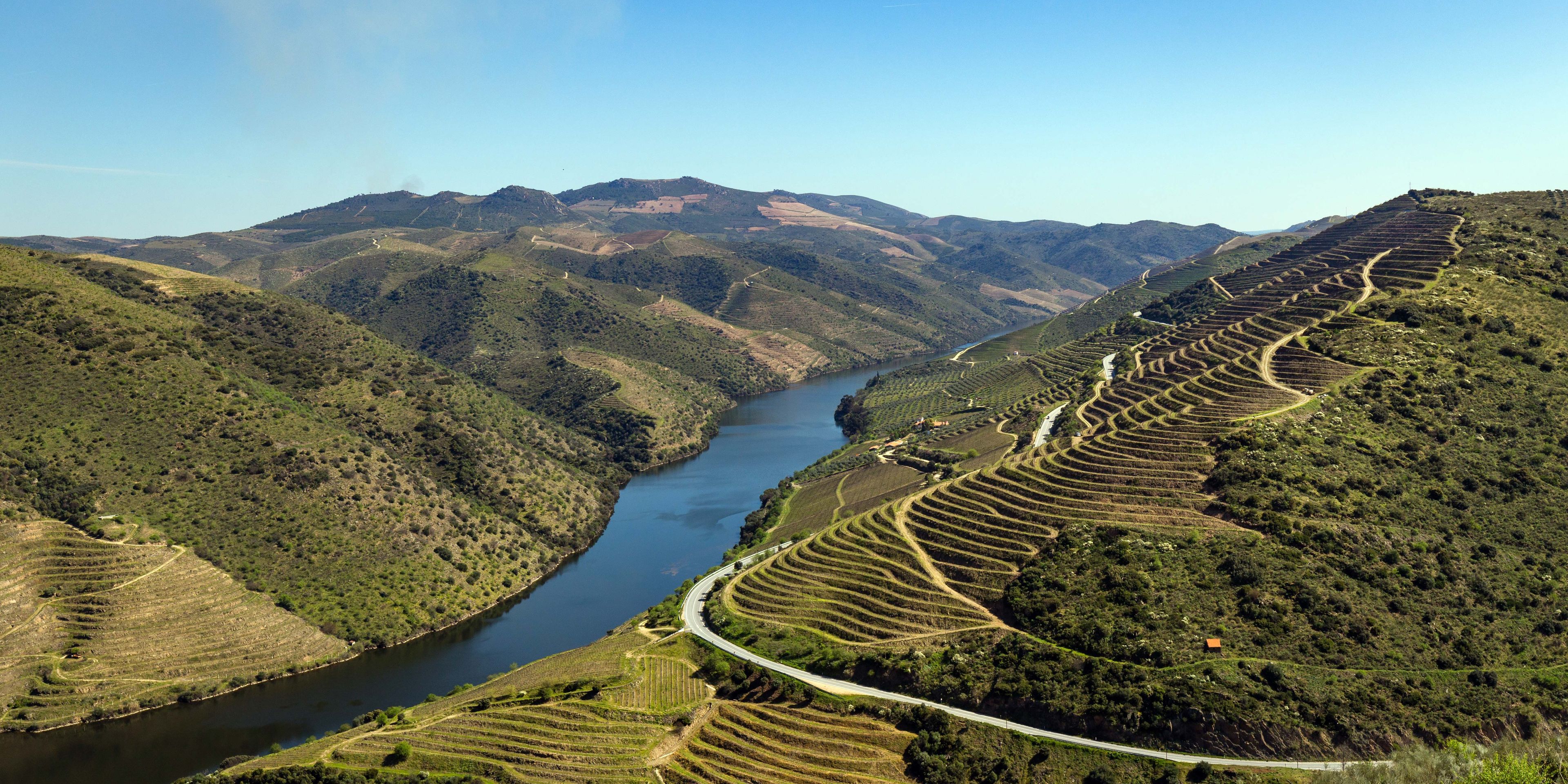 Adventure trip in Côa Valley
This five-day adventure trip will show you the picturesque landscapes of Portugal's Vale do Côa, bring you close to the local flora and fauna, provide culinary highlights and impart valuable background knowledge about important nature conservation work in the region.
Arrival and orien­ta­tion in Portugal
On the first day of the programme you will arrive in Porto in the morning. Your private guide will meet you at the airport or train station and take you to Castelo Rodrigo, your first stop of the journey. After a three-course dinner in the evening you will meet the Portuguese representative of our partner, who will give you a presentation including valuable background information about the region and the work of our partner.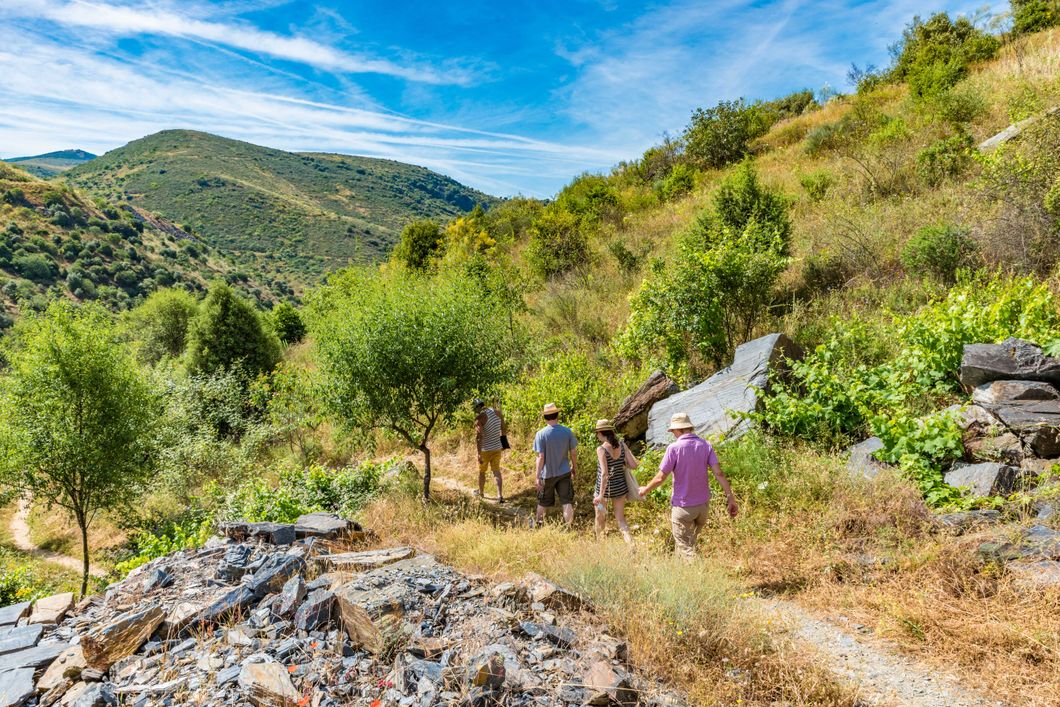 Activ­i­ties during the adventure trip
The following four days of travel always start with a balanced breakfast in your accommodation. Afterwards you will go on a tour in the breathtaking Côa Valley, or Vale do Côa, always accompanied by your personal guide.
During the five-day adventure trip, you will sleep under the Portuguese stars in Vale do Côa, explore the fascinating Faia Brava Nature Reserve, observe vultures, eagles and other avifauna in the wild, visit the Côa Museum and marvel at the millennia-old rock paintings in the valley.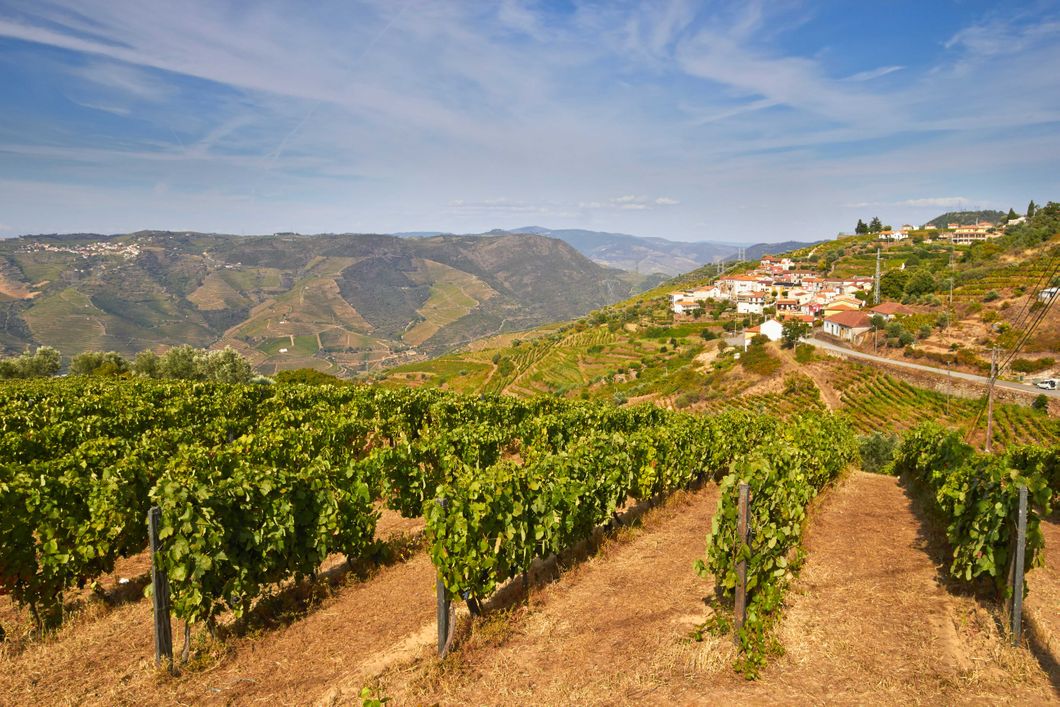 On the culinary side you can look forward to al-fresco meals surrounded by beautiful natural landscapes as well as delicious wine tasting in a local vineyard. On the morning of the fifth day the programme ends with your departure or onward travel from Porto.
Accom­mo­da­tion during the nature trip
You will spend the first two nights at Casa da Cisterna, located in the small village of Castelo Rodrigo. From this stylish guesthouse you have a wonderful view over wide hilly landscapes up to the border of Spain. You will be accommodated in one of the nine double rooms, each with its own bathroom. The accommodation also has a small garden with a swimming pool, deck chairs and a hammock.


Photo: ©Casa da Cisterna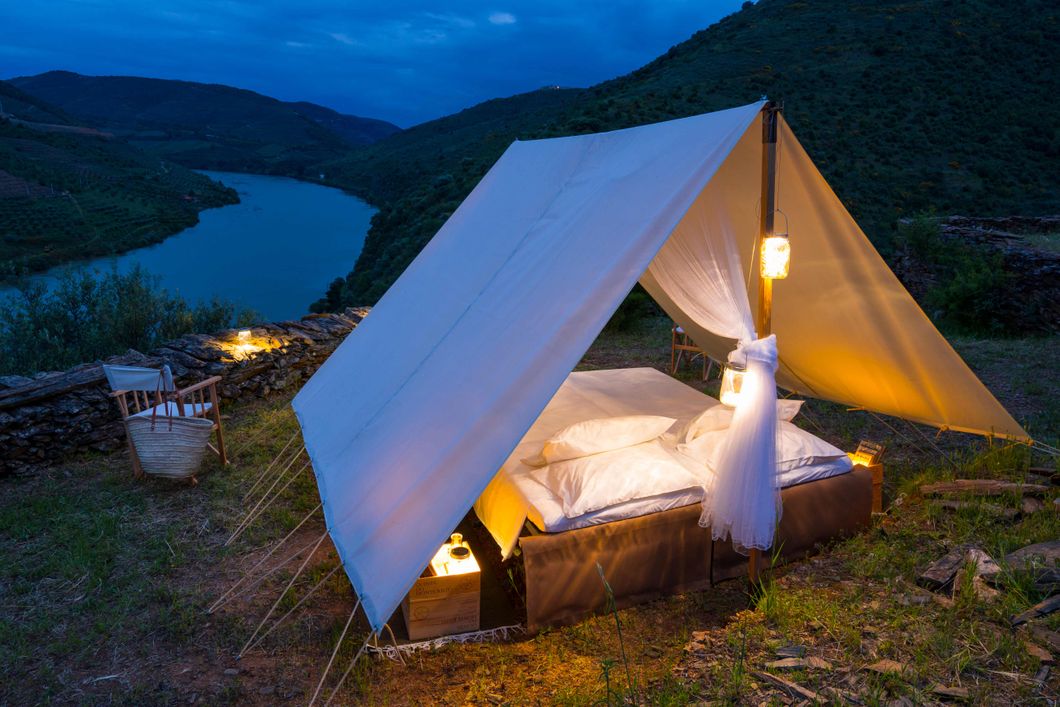 For the third night a very special accommodation is waiting for you: the Fly Camp, located in the Faia Brava Nature Reserve with an incomparable view of the Rio Côa. Here you will stay in an open Hemingway-style tent, equipped with bed, chairs and solar lamps. As sanitary facilities, you will use an open-air bathroom with shower and toilet. The local owners and hosts prepare delicious meals for their guests, combined with some of the finest (port) wines of the region. Fly Camp is a magical place that allows you to spend the night under Portugal's star-spangled sky without compromising on comfort.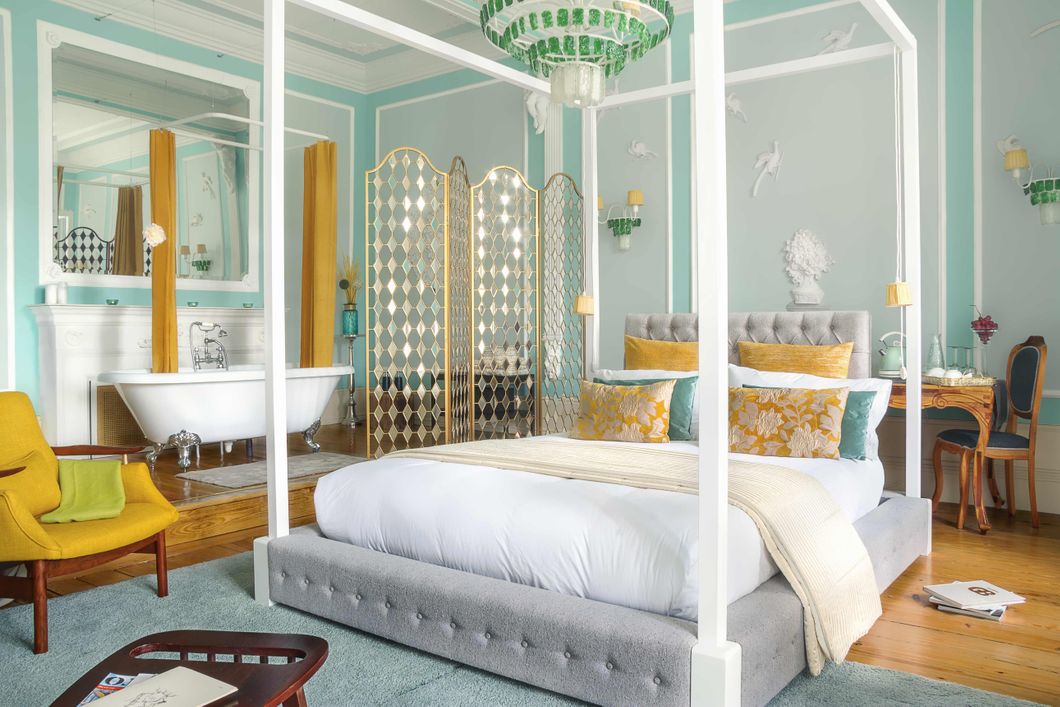 The last night is spent in beautiful Boavista Eco-Luxury House in Downtown Porto. The accommodation welcomes its guests in a 19th century style, has only two spacious suites and focuses on sustainability and resource conservation. If you want to relax, you will find a pleasant little oasis in Boavista's garden – if you are looking for some excitement instead, you can reach the centre of Porto within a short time on foot or by underground.
On day 2, 3 and 4 of your trip you will receive breakfast, lunch and dinner. On day 1 only dinner is included, on day 5 only breakfast.


Photo: ©Boavista Eco-Luxury House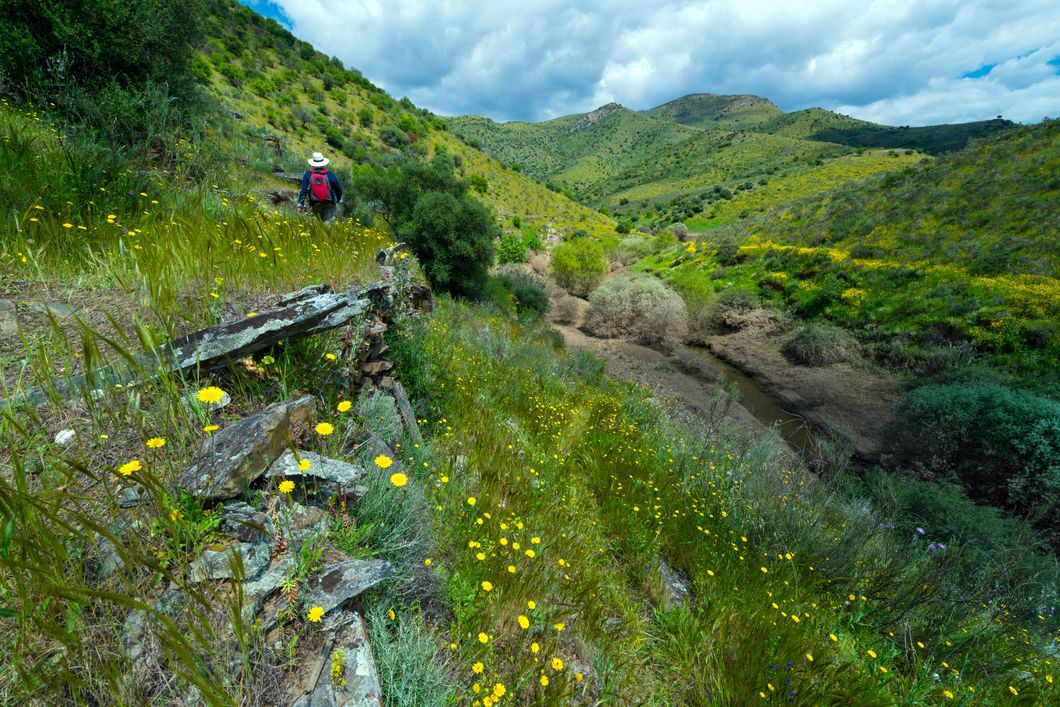 Free time during your luxury adventure
Your days in the programme are characterised by numerous pre-planned activities. In between, usually in the afternoon or evening, there is also time to do your own activities. It is therefore advisable to bring along some leisure items such as books, music, etc.
Arrival in Porto

Safari day at Faia Brava Nature Reserve

Côa Valley tour, visit to the Côa Museum and wine tasting

Boat trip with picnic or culinary workshop

Departure or onward journey from Rome
1. Côa Valley

Côa Valley, or the Vale do Côa, is located in the north-east of Portugal. It is bordered by the river Doura to the north and the Serra da Malcata to the south. Visitors can expect a beautiful scenery of deep river valleys, huge oak forests, rocky heathlands and former farmland that is slowly being restored to its natural state.

This region of Portugal is also of particular cultural interest, as several thousand rock paintings were discovered on the banks of the Côa River at the end of the 1980s, some of which are estimated to be more than 25,000 years old. The open-air gallery with a length of approx. 17 km shows drawings from the Palaeolithic Age which are well-preserved due to the valley's Mediterranean climate.

Côa Valley has been a UNESCO World Heritage Site since 1998.
Background of the adventure trip in Portugal
The population decline in the Mediterranean region and the resulting land abandonment has also reduced the otherwise abundant livestock, used as grazing animals for controlled landscape conservation. The result is an increase in landscapes covered with young, often monotonous forests or dense scrub, and thus an increased risk of wild fires.
Our partner is committed to natural re-grazing by (semi-) wild herbivores such as wild horses or so-called Tauros, a cattle breed similar to the aurochs, in order to create more diverse mosaic landscapes with open spaces that act as natural firebreaks.
By means of financing loans and expert business advice, local companies are also supported in setting up such "rewilding-oriented" structures.
During this five-day programme, guests are introduced to the picturesque landscapes of the Côa Valley, experience flora and fauna in a very special way and, in addition, increase their knowledge of the area's history and the problems described above. An adventurous luxury trip that combines nature experience with further education.
5% of your booking sum goes to our partner's local conservation organization which supports the flora and fauna on site in Côa Valley.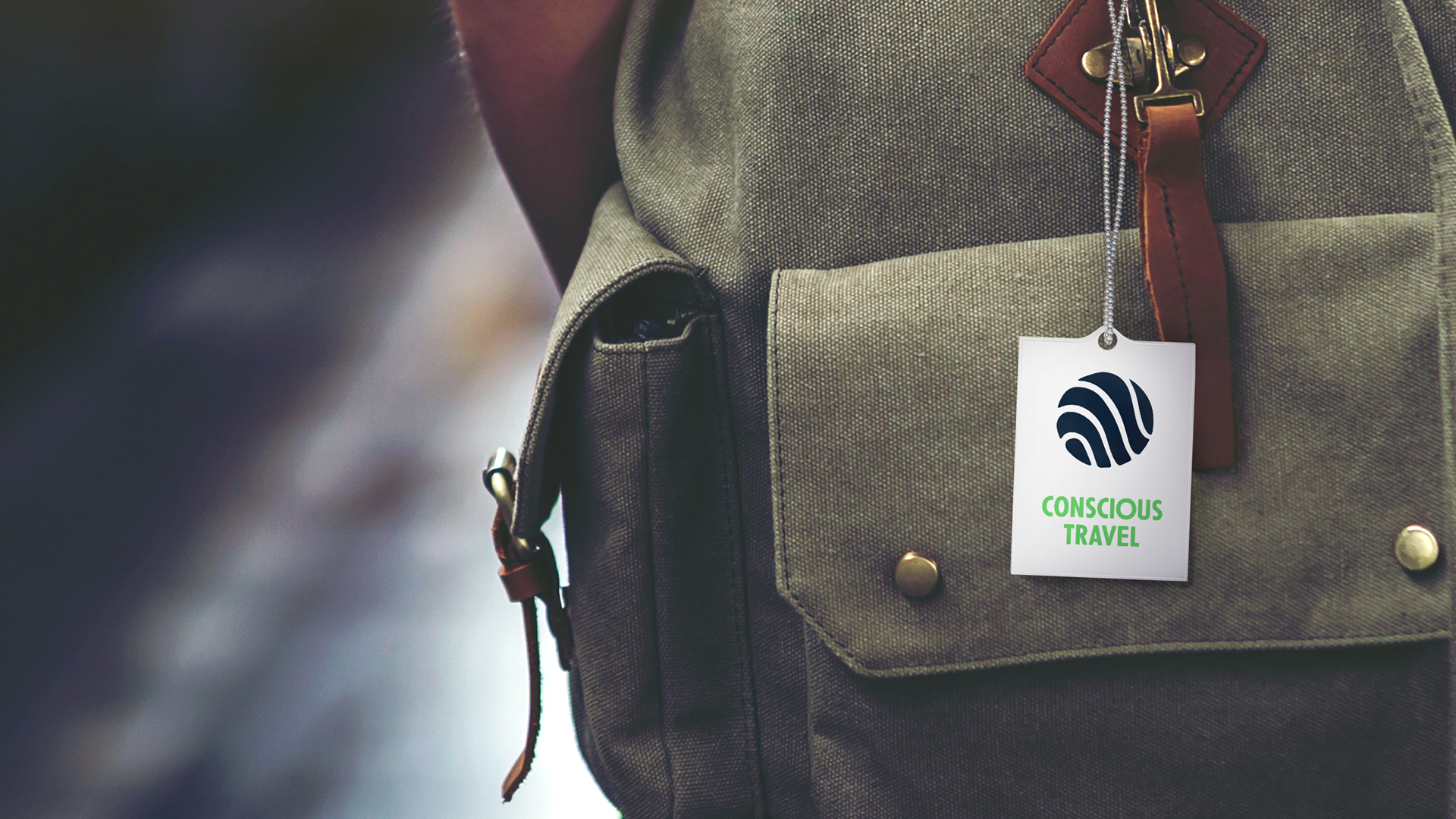 Conscious Travel
with Natucate
Supporting real conservation projects worldwide through individual wilderness adventures – our ambitions, our values, our service.