Natucate
Travel Guide Zambia: Lower Zambezi National Park
Lower Zambezi National Park is an impressive protected area which is home to beautiful, diverse landscapes and an abundance of fascinating wildlife. Learn more in the following blog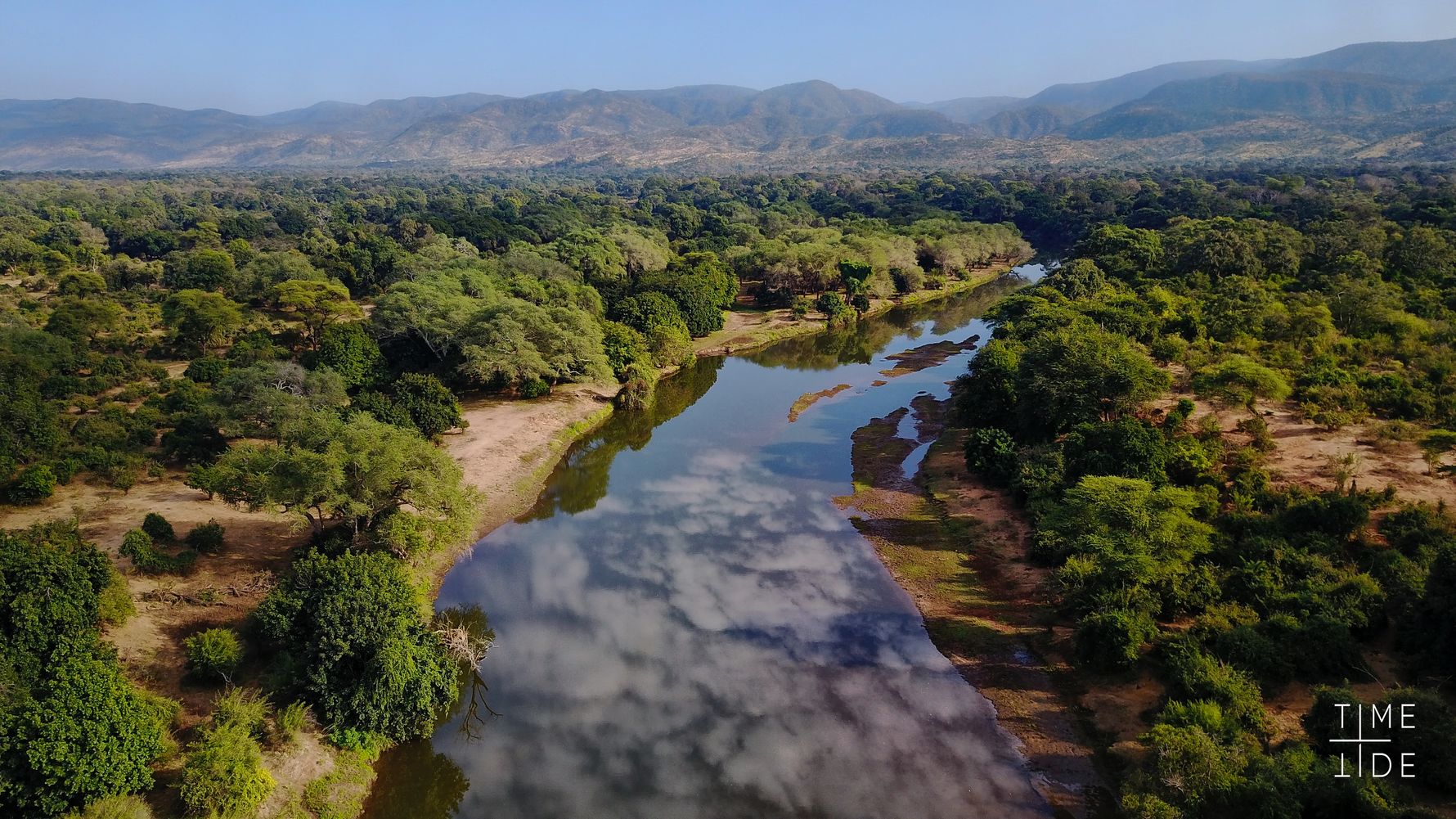 Zambia's Lower Zambezi National Park (about 4,100 km²) lies south of the South Luangwa National Park. With its multi-faceted scenery, fascinating fauna and many opportunities for exploration, the park is a magnificent destination that should definitely be considered during a safari trip in Zambia.
In conjunction with the Mana Pools National Park, which is located opposite the Zambezi River in Zimbabwe, the area represents a gigantic nature reserve whose scenic diversity and spectacular biodiversity amaze numerous safari guests each year.
Profile
Name
Lower Zambezi National Park
Founded in
1983
Location
In the southeast of Zambia, directly opposite Zimbabwe's Mana Pools National Park, on the middle reaches of the Zambezi River between the Kariba Dam and the mouth of the Luangwa River.
Size
approx. 4,100 km²
Animals
Elephants, lions, leopards, buffalos, cheetahs, hippos, hyaenas, zebras, various antelopes, crocodiles, more than 400 bird species
Accommodation
Among others: Chongwe River Camp, Tusk & Mane Flycamp
Activities
Game drives day and night, bush walks, boat/canoe trips, fishing trips, cultural excursions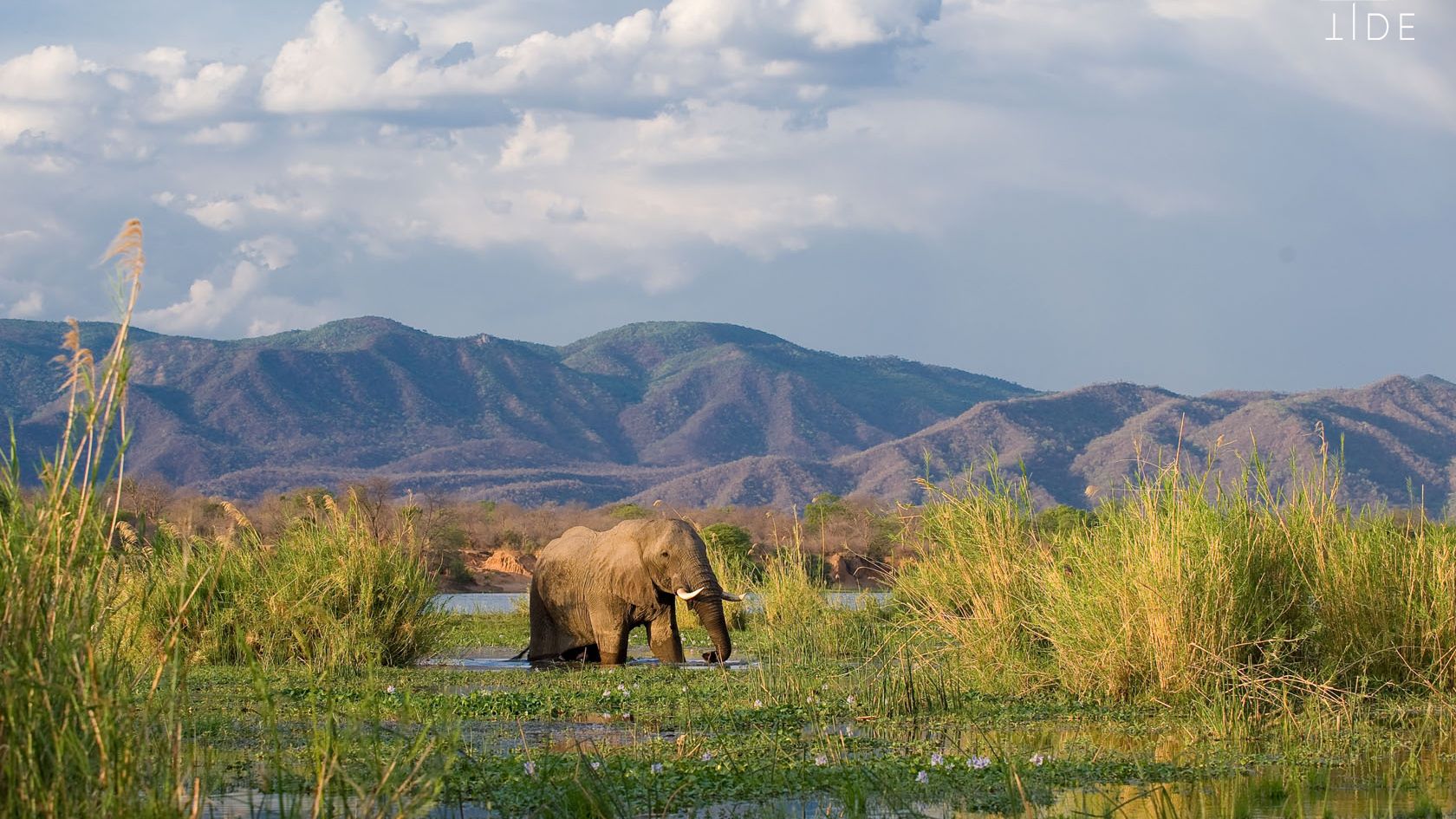 Best travel time
Mid-April to mid-October
Highlights
One of Zambia's most beautiful and varied parks • unique wildlife sightings – from huge elephant herds to floating buffalos • wide range of activities
Visiting Lower Zambezi National Park
Location
The Lower Zambezi National Park, which covers over 4,000 km², is located in the southeast of Zambia, on the middle reaches of the Zambezi River between the Kariba Dam and the mouth of the Luangwa River. Directly opposite is Zimbabwe's fascinating Mana Pools National Park. Together with the surrounding region, these two parks form the Transfrontier Conservation Area, a gigantic protected area of more than 17,700 km².
Landscape and animals
The mighty Zambezi River determines the flora and fauna of the region. The landscape of the park impresses with its special beauty and great diversity. The appearance is characterised by shore landscapes, islands, lagoons, ponds, mopane and miombo forests as well as hilly expanses. River and flood plain are bordered by cliffs.
And also the animal world shines by variety. The fauna of the park is mainly located in floodplain forests and wetlands. In addition to elephants, hippos, crocodiles and an abundance of different birds, big cats such as lions, leopards or cheetahs can also be observed here. Furthermore, buffalos, hyaenas, zebras, giraffes, various antelopes, and even wild dogs are at home in the depths of the park.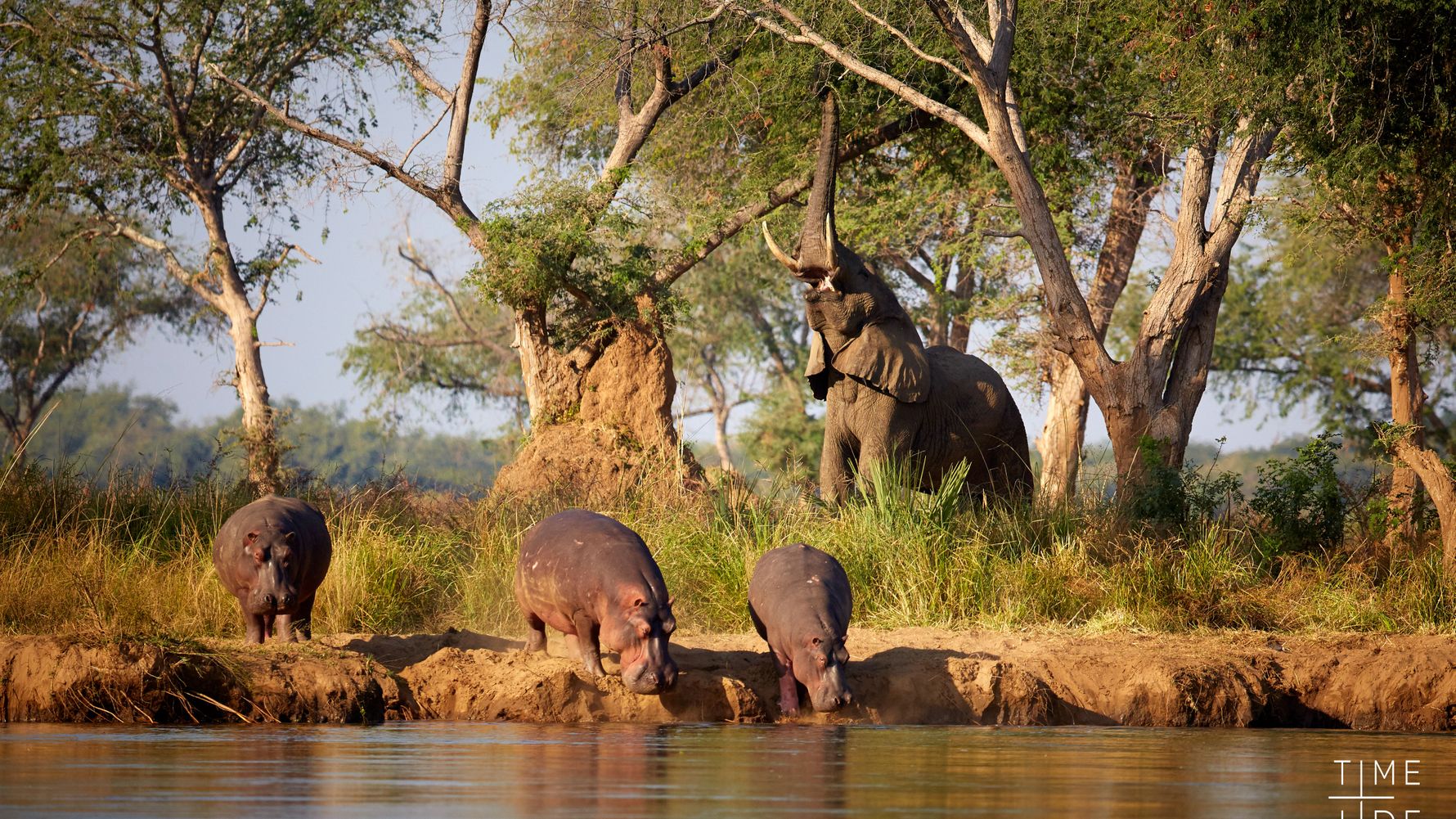 Accommodation and activities
There are several safari lodges and camps in the Lower Zambezi National Park that offer guests a comfortable and varied safari stay. The wild nature and the native animal world can be explored in the context of exciting bush walks as well as classical game drives – also after sunset – extensively. The water world of the national park also invites you to enjoy wonderful trips by boat or canoe. Those wishing to gain an insight into the culture and history of the region can also take part in excursions to nearby villages and gain an insight into local life. Last but not least, the Lower Zambezi National Park is an attractive destination for fishing enthusiasts, who can dedicate themselves to catching the tiger fish native to the Zambezi.
Travel time
Those who want to go on a safari in Lower Zambezi National Park should consider the dry season from June to September. The chances of unique animal sightings are particularly good here. From September, temperatures of up to 40°C as well as the water of the Zambezi might cause difficulties.
A further tip: Due to poorly constructed roads, the park should be explored together with a trained guide in a four-wheel drive vehicle and not on your own.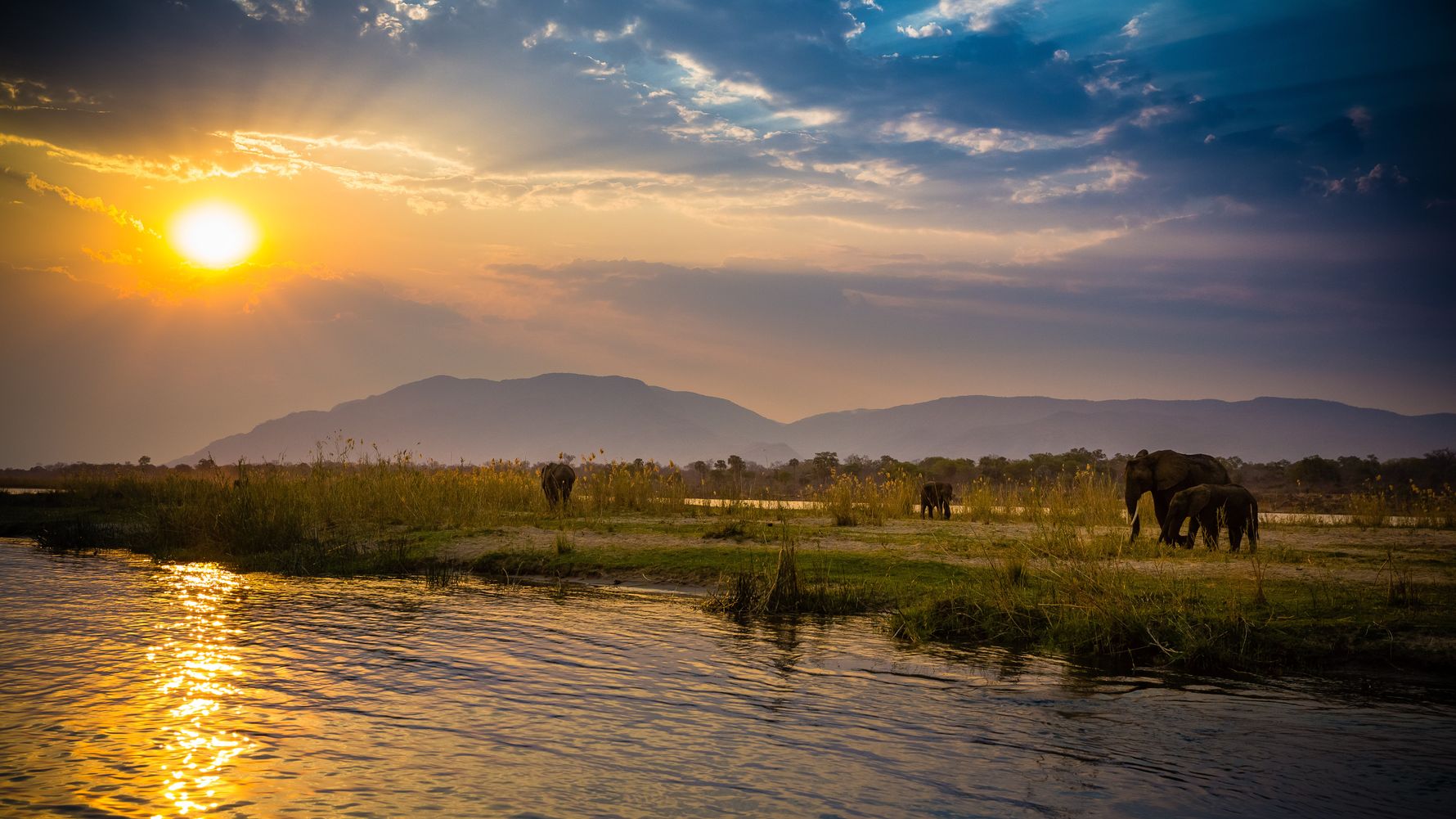 Highlights
The Lower Zambezi National Park enchants primarily by its picturesque scenery with extremely varied landscapes. They are home to a fascinating abundance of wildlife – Including over 400 different bird species – which can be admired in a variety of activities. In short: The national park convinces with a mixture of fantastic landscapes, a high density of wildlife and a multifaceted range of activities.