Natucate
Travel Guide Zambia: Living­stone
Adventure, culture, landscapes and wildlife is what guests can expect when coming to Livingstone – the town that is known as the gateway to Zambia's world-famous Victoria Falls. Learn more about the popular destination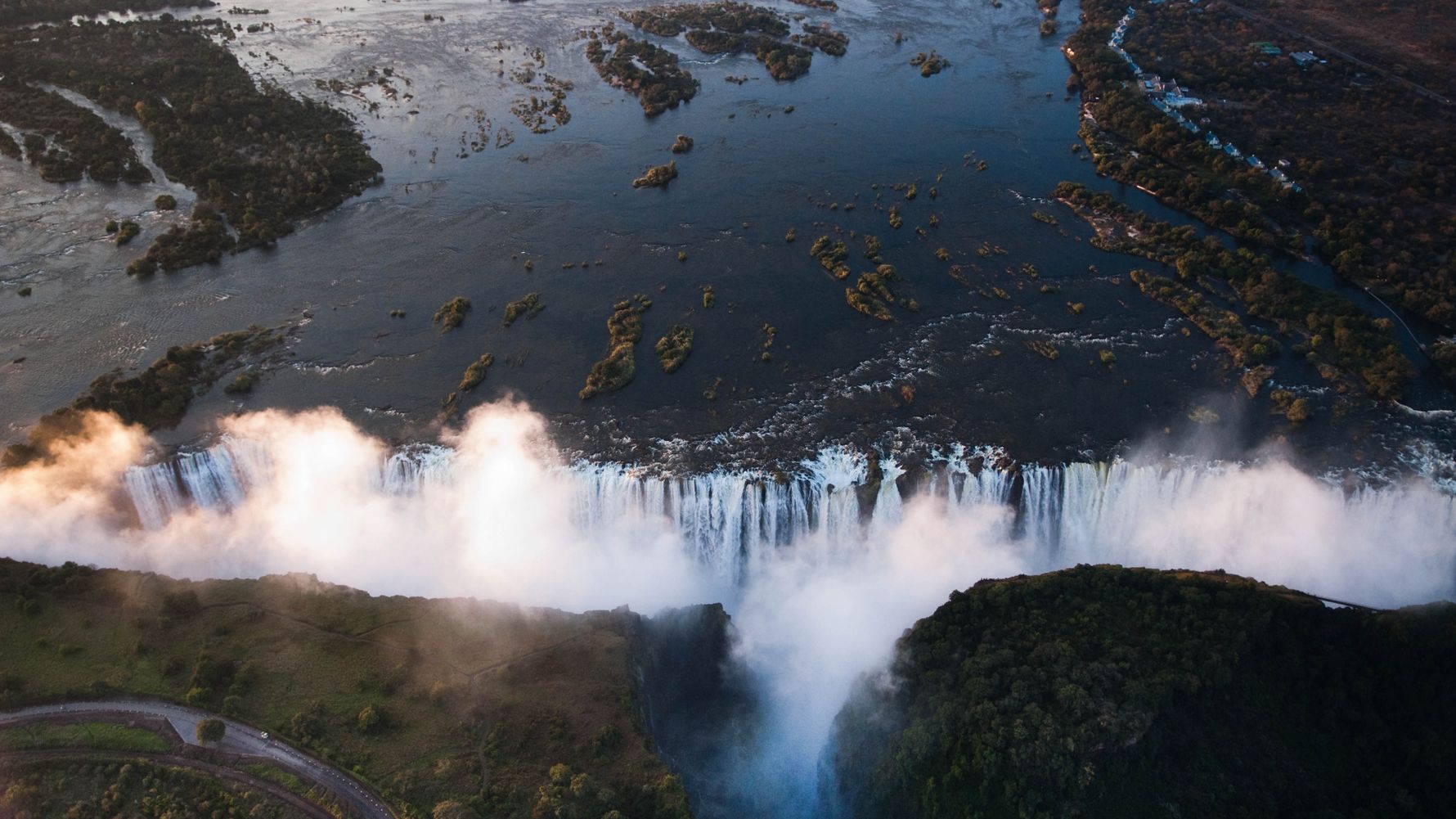 Livingstone is the gateway to Zambia's world-famous Victoria Falls and awaits guests with a mix of adventure, culture, scenery and wildlife. Canoe or kayak trips, white water rafting or bungee jumping on the mighty Zambezi River provide action and adrenaline.
If you are drawn out into nature, you can admire the impressive phenomenon of the Victoria Falls up close or observe wild animals on a safari in Mosi-oa-Tunya National Park. Culture enthusiasts also get their money's worth in Livingstone: the museums, markets and historical sites of the city offer many interesting impressions for their visitors. From tranquillity and relaxation to excitement and adventure: Livingstone offers a wide range of opportunities to experience.
Profile
Name
Livingstone
Founded in
1904
Location
In the south of Zambia
Size
approx. 180 km², about 135,000 inhabitants
Accommodation
Numerous accommodations, e.g.Chundukwa River Lodge
Activities
Amongst others: visits to the Victoria Falls, game drives and bush walks in nearby national parks, boat and canoe trips as well as white-water rafting on the Zambezi, helicopter sightseeing flights, tours with a focus on photography, birding, fishing etc., bungee jumping, cultural excursions (e.g. visits to museums or markets)
Best travel time
July – September, mainly because of the Zambezi water level
Highlights
Victoria Falls, UNESCO World Heritage Site and largest waterfalls in the world • incredibly varied range of activities • location in the border area • excursions to Zimbabwe or Botswana also possible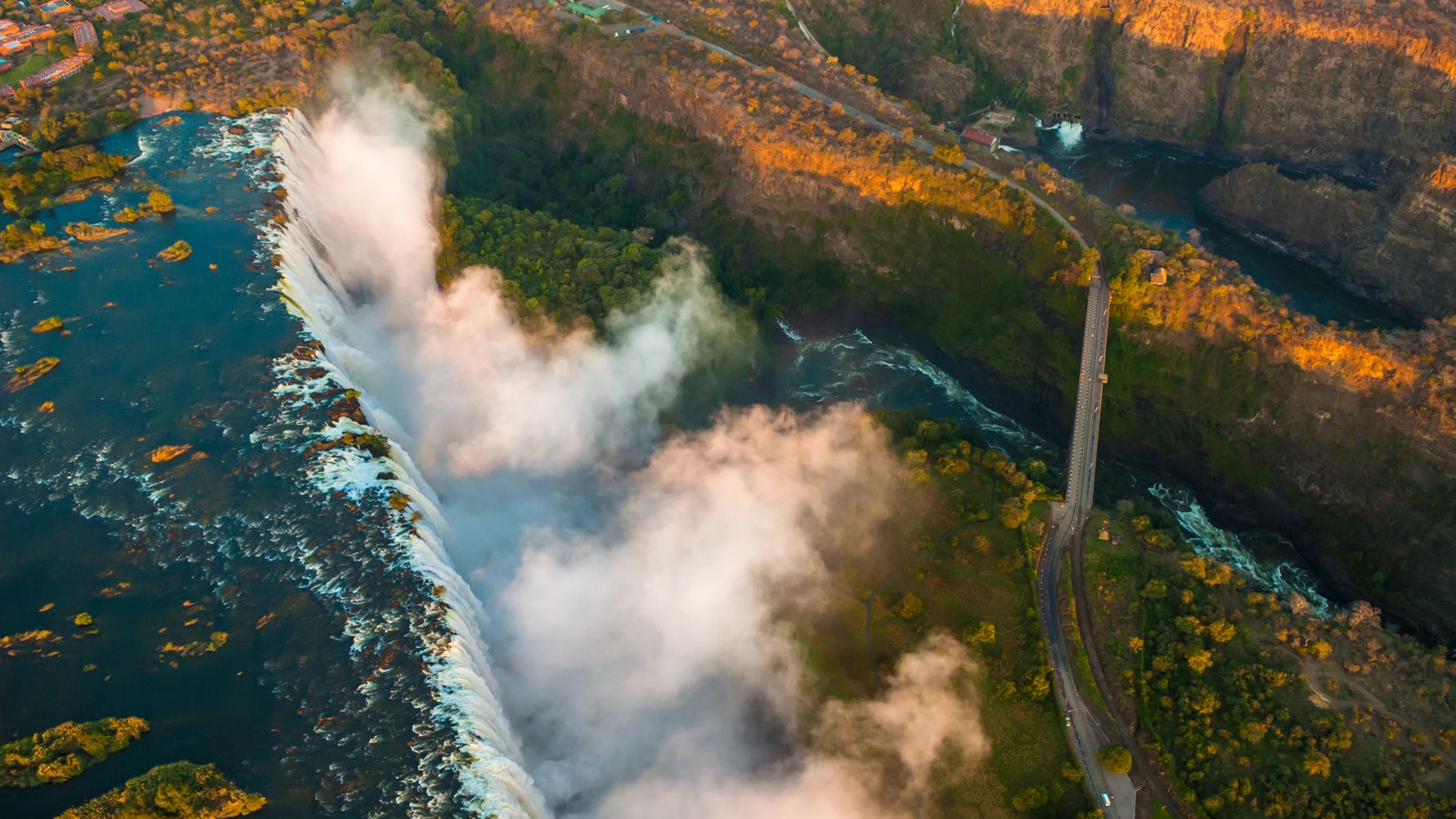 Visiting Livingstone
Location
Livingstone is the capital of the southern province of Zambia and is located in the extreme south of the country, close to the border with Zimbabwe. The Victoria Falls are about eight kilometres from the city.
Accommodation and activities
Livingstone offers a wide range of accommodation in a variety of price and comfort classes. Thus, there are accommodations directly in the city or near the Falls, but also a little off the beaten track, such as the Chundukwa River Lodge, which lies secluded on the banks of the Zambezi River.
The range of activities in Livingstone is immense and takes into account a wide variety of wishes and interests. A visit to the majestic Victoria Falls, declared a UNESCO World Heritage Site in 1989, is of course a top priority. Furthermore, nature lovers in particular will get their money's worth with game drives and bush walks in Mosi-oa-Tunya National Park, Zimbabwe's Victoria Falls National Park or even Botswana's species-rich Chobe National Park and can witness unique animal sightings. Visits to local markets or museums provide insights into the local culture. Last but not least, Livingstone impresses with its fantastic offer for outdoor and adventure enthusiasts. Bungee jumping, white-water rafting, sightseeing flights by helicopter or ultralight aircraft, boat and canoe trips on the Zambezi, climbing tours and various other action and adventure options are possible and provide variety, fun and adrenaline.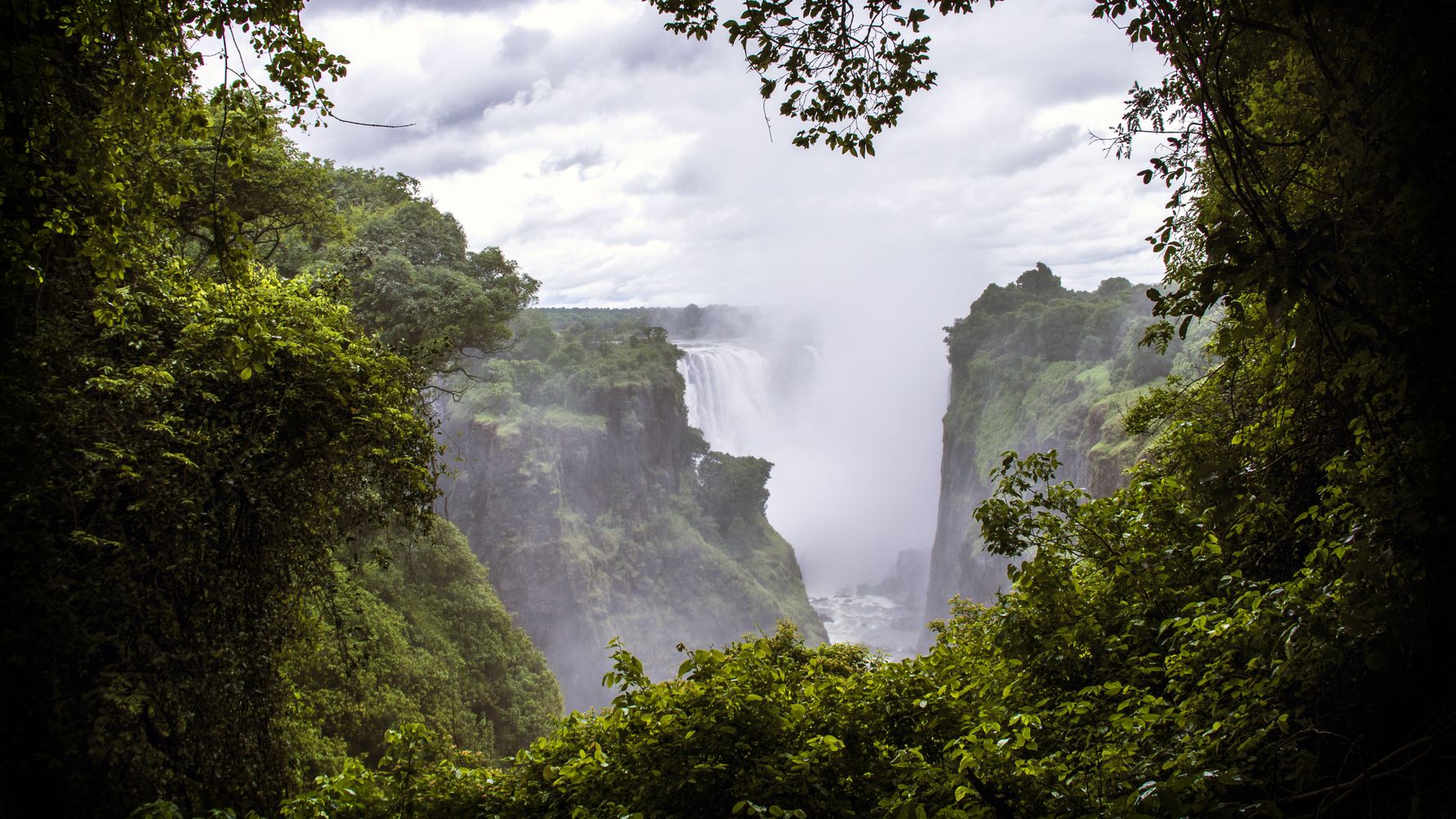 Travel time
Most activities are possible all year round, but when visiting the Falls, the season should be taken into account. Thus, the period between June and September is the best time to visit the Falls, as the Zambezi does not carry too much or too little water. The latter is the case in the months of October and November; here the water masses are rather modest. From February to June, however, the water levels are at their highest. During this time the Zambezi carries a lot of water, but the spray rain that comes with it often causes foggy views and wet clothes.
Highlights
There's no question about it: If you're attracted to Livingstone, you'll be attracted to the Victoria Falls. The UNESCO World Heritage Site is an incredible natural spectacle. This extends over a length of more than one and a half kilometres and has a height of almost 100 metres. Around 550 million litres of water thunder into the depths every minute – the largest waterfalls in the world are truly impressive.
And although this natural wonder is clearly Livingstone's highlight, the city can impress with a wide range of other leisure activities and destinations. From unspoilt nature to cultural insights, action and adventure – Livingstone's leisure activities meet all tastes and interests and provide plenty of variety. The location close to the border with Zimbabwe and Botswana is also favourable. It is possible to go on day trips to the Zimbabwean side of the Falls or to Botswana's spectacular Chobe National Park.