Natucate
Safari Zambia: Luwi Safari Camp
Located in complete seclusion in the depths of South Luangwa National Park, the small Luwi Camp offers its guests an intimate and traditional safari experience. Receive further information in the following blog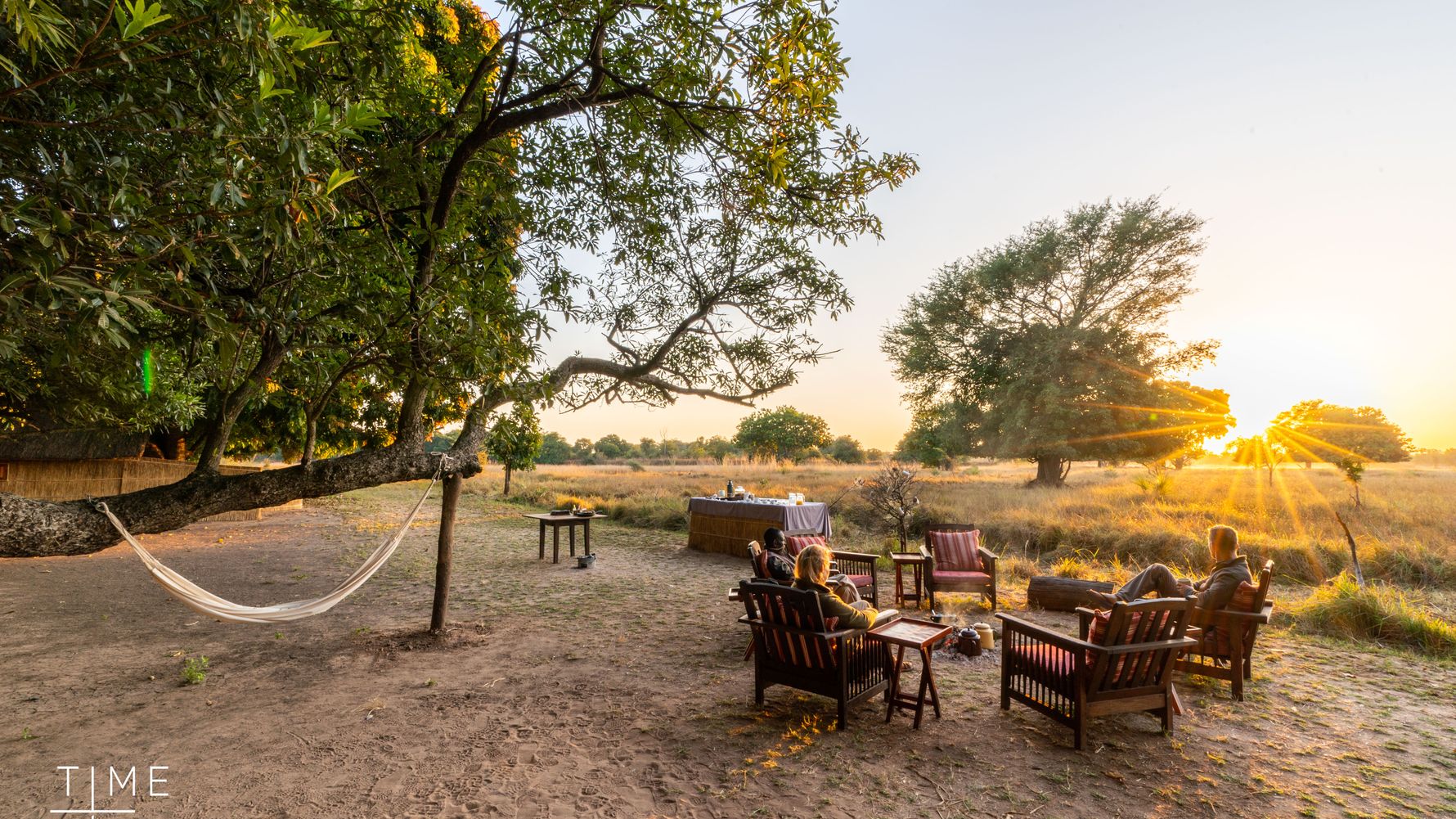 The small, rustic Luwi Camp is situated in complete seclusion in the depths of South Luangwa National Park. It is located directly on a year-round water-bearing lagoon as well as on the Luwi River which is dry for part of the year. The dry riverbed of the Luwi is regularly crossed by herds of wild animals, and the lagoon with its resident hippos and crocodiles also offers the best opportunities for exciting animal sightings.
Guests of a Zambia safari can enjoy their stay in spacious chalets built of wood and reed with an attached bush bathroom. Not only the camp itself, but especially the walking safaris in this region, which are among the best of all, ensure an unforgettable stay in Africa.
Profile
Name
Luwi
Location
In the middle of South Luangwa National Park, directly at the riverbed of the Luwi River
Guest accommodation
5 chalets with en-suite bathroom and small outdoor area
Max. number of guests
10 guests in 5 tent chalets (one as honeymoon chalet)
Activities
Bush walks (!), game drives day and night, tours lasting several days, personalised tours such as night or photo safaris
Highlights
Idyllic, secluded location on the Luwi River and always water-bearing lagoons • diverse wildlife sightings directly from the camp • the best camp for walking safaris! • constant application of environmentally conscious standards with regard to construction, equipment and safari activities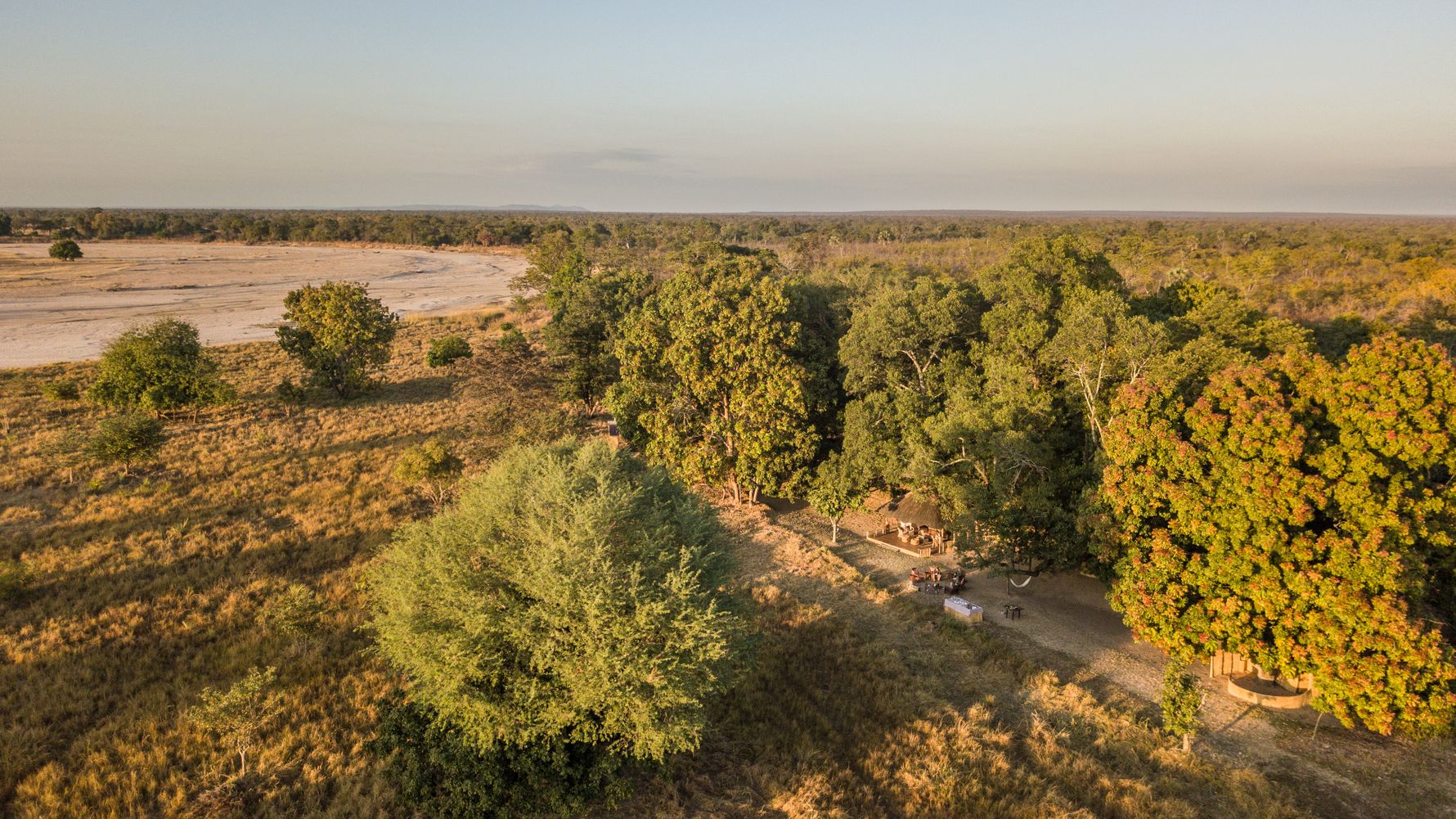 Animals
Elephants, lions, buffalos, leopards, wild dogs, hippos, crocodiles, honey badgers, porcupines, zebras, giraffes, various antelopes, numerous bird species
Staying at Luwi
Location
Luwi lies deep in the heart of South Luangwa National Park, directly on the partly dry, partly water-bearing Luwi River.
The Camp
Guest accommodation
Guests in Luwi are accommodated in one of the five comfortable chalets, one of which serves as honeymoon accommodation. Built of wood, reed and grass, the accommodation has its own fully equipped open-air bathroom. There is also a private outdoor area with seating in front of each chalet. From here the passing wildlife of the region can be observed extensively. The slightly larger Honeymoon Chalet is located slightly off the camp, with private terrace and dining area. Mosquito nets are available in all chalets. Children from 12 years are welcome in Luwi on request.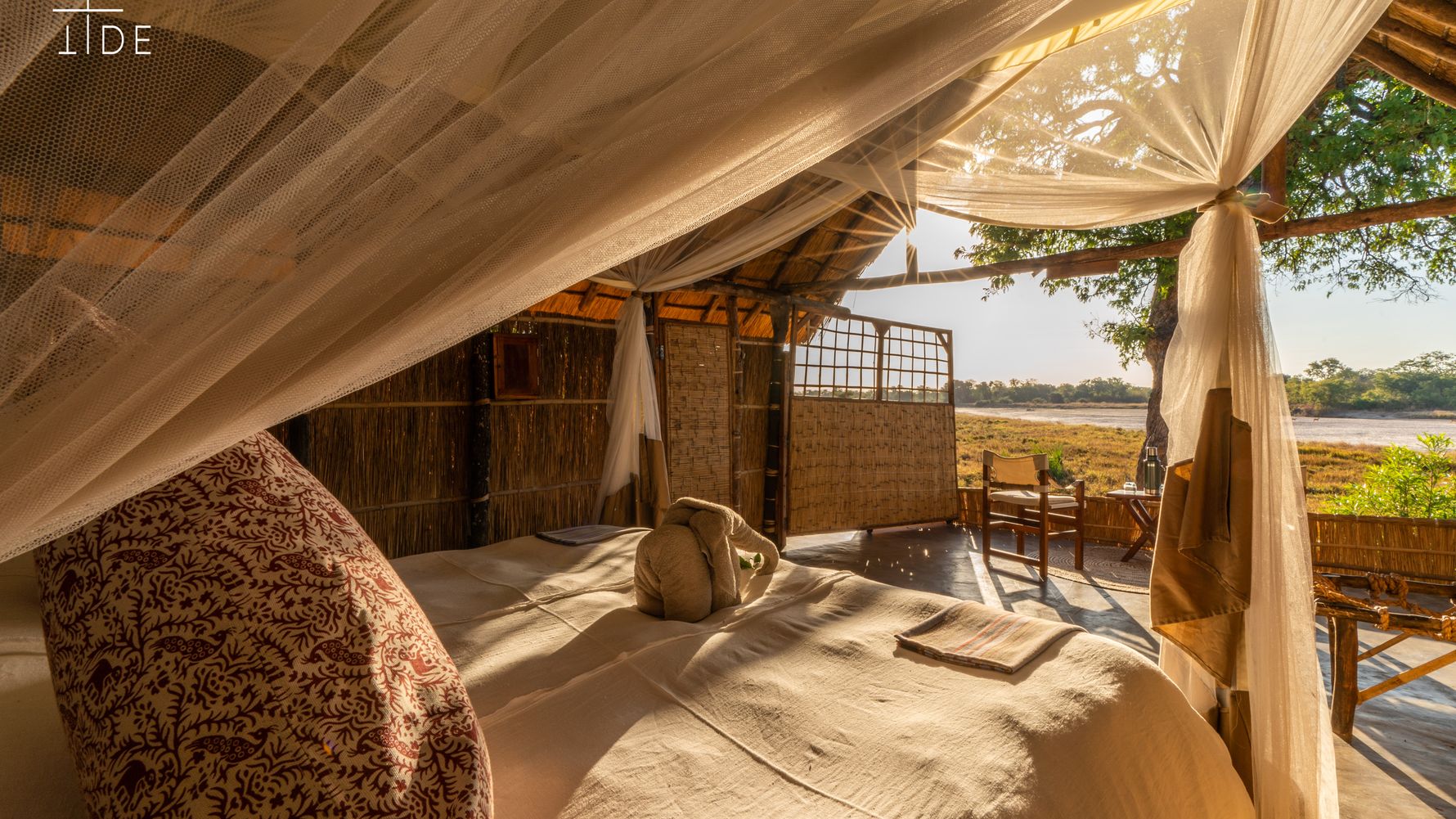 Central facilities
Luwi is located on the riverbank of the not always water-bearing Luwi River and overlooks an idyllic lagoon, home to numerous hippos and visited by many other wildlife as a source of water. The half-open main area also consists of wood and reed and is surrounded by mahogany trees. There is a cosy lounge with a library and a small bar with a small dining area. Directly in front of the main building there is a small fireplace and the dining area. From here you can admire the Luwi riverbed and passing herds of wildlife. The camp is primarily supplied with solar energy; WiFi is not available. However, a free laundry service is available to guests.
Activities
Here you should especially enjoy the walking safaris! Luwi is one of the best camps for bush walks. These will take you through the impressive and vibrant surroundings of this remote region with its abundance of wildlife. Norman Carr is considered the pioneer of walking safaris. It enabled guests to explore the African bush barrier-free for the first time and to gain an undisturbed and thus more authentic impression of the animals' way of life.
Safaris in open jeeps can also be undertaken. Especially at dusk and after sunset they are exciting to see the nocturnal wildlife. Exciting animal observations can also be made from the camp and your own chalet. The nearby waterholes are an important attraction for elephants, giraffes, lions and other wild animals that quench their thirst here.
Highlights
The small Luwi Camp shines through its fantastic location in complete seclusion. Situated directly next to water-bearing lagoons, guests can enjoy great wildlife sightings directly from their own chalet. These guests experience this especially on the walking safaris on offer – because Luwi is generally regarded as the best destination for bush walks. Within the framework of these guides, always guided by knowledgeable and highly competent guides, guests come particularly close to the extraordinary flora and fauna of the area. As in his sister camps, Luwi is always committed to the environment and sustainability. Environmentally conscious standards with regard to the construction of the camp, equipment and safari activities are always applied.
Animals
Directly at the camp, wonderful sightings of hippos and crocodiles can be made, which have their home in the neighbouring lagoons. Elephants, giraffes and lions can also occasionally be observed directly from the accommodation. Of course, the depths of the South Luangwa National Park also offer a variety of wildlife observation opportunities. The area around the camp is famous for its fantastic lion and even wild dog sightings.
And leopards, buffalos, hyaenas, zebras, giraffes, warthogs, honey badgers, porcupines, various antelopes and an abundance of different birds can also cross your path on excursions or bush walks. Especially interesting: The Crawshay zebra, the Thorneycroft giraffe and Cookson wildebeest are endemic here, so they only occur in the South Luangwa National Park.