Natucate
Safari: Frequent Terms
During your safari trip you will hear certain terms over and over again. Here you can find an overview of some of the most important and frequent safari terms.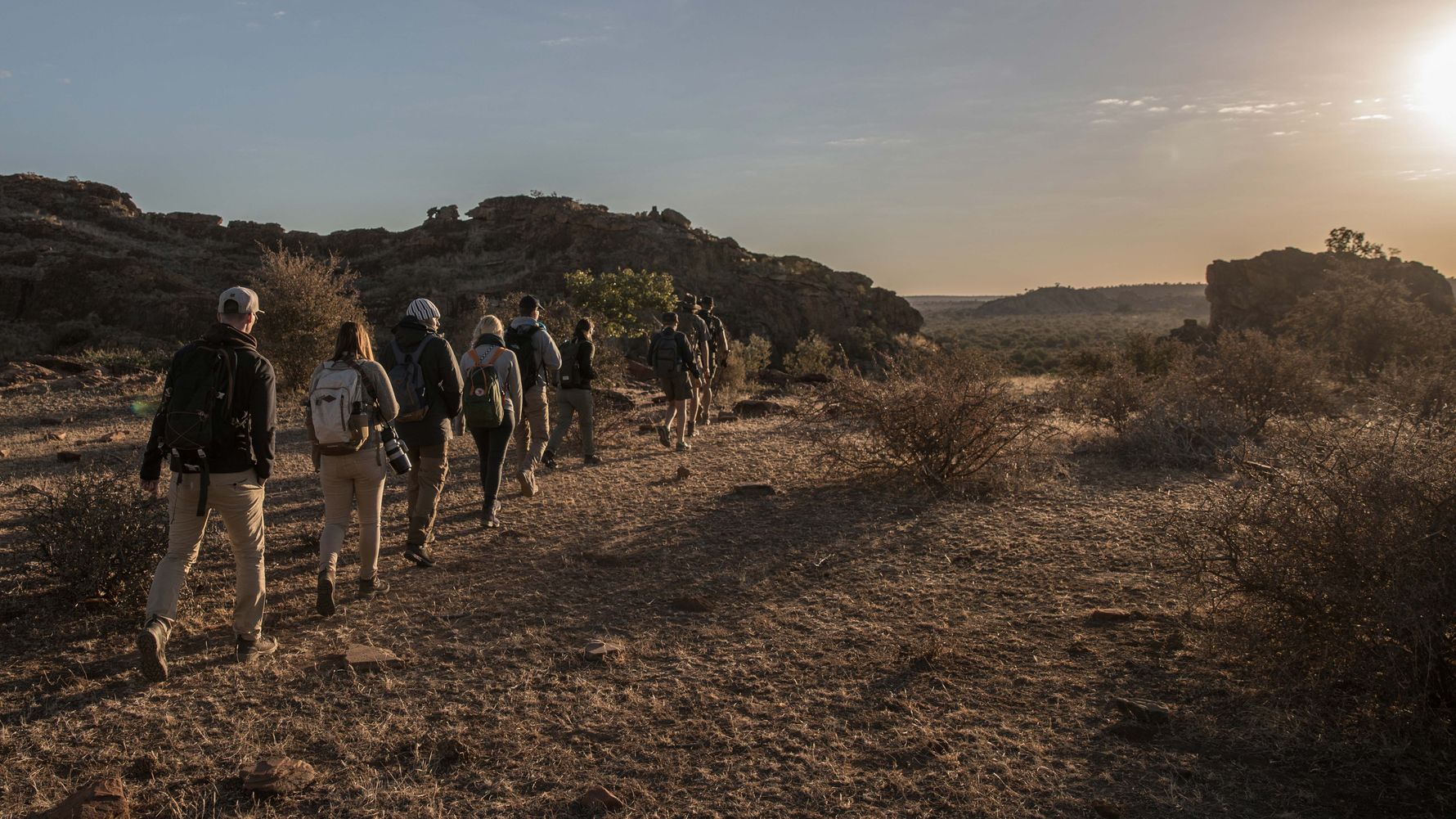 Back-up guide
A back-up or back-up guide supports the main guide on guided tours, especially walking safaris, in the bush. He or she is jointly responsible for keeping an eye out for wild animals and ensuring the safety of guests, serving tea and coffee during breaks, but also for keeping the camp tidy and clean. Like the main guide, the back-up guide carries a rifle.
Big 5
Animals that belong to the "Big 5": elephant, rhino, buffalo, lion and leopard. The name does not originate from the body size of the animals but from the danger to humans which in earlier times emanated from the animals during hunting.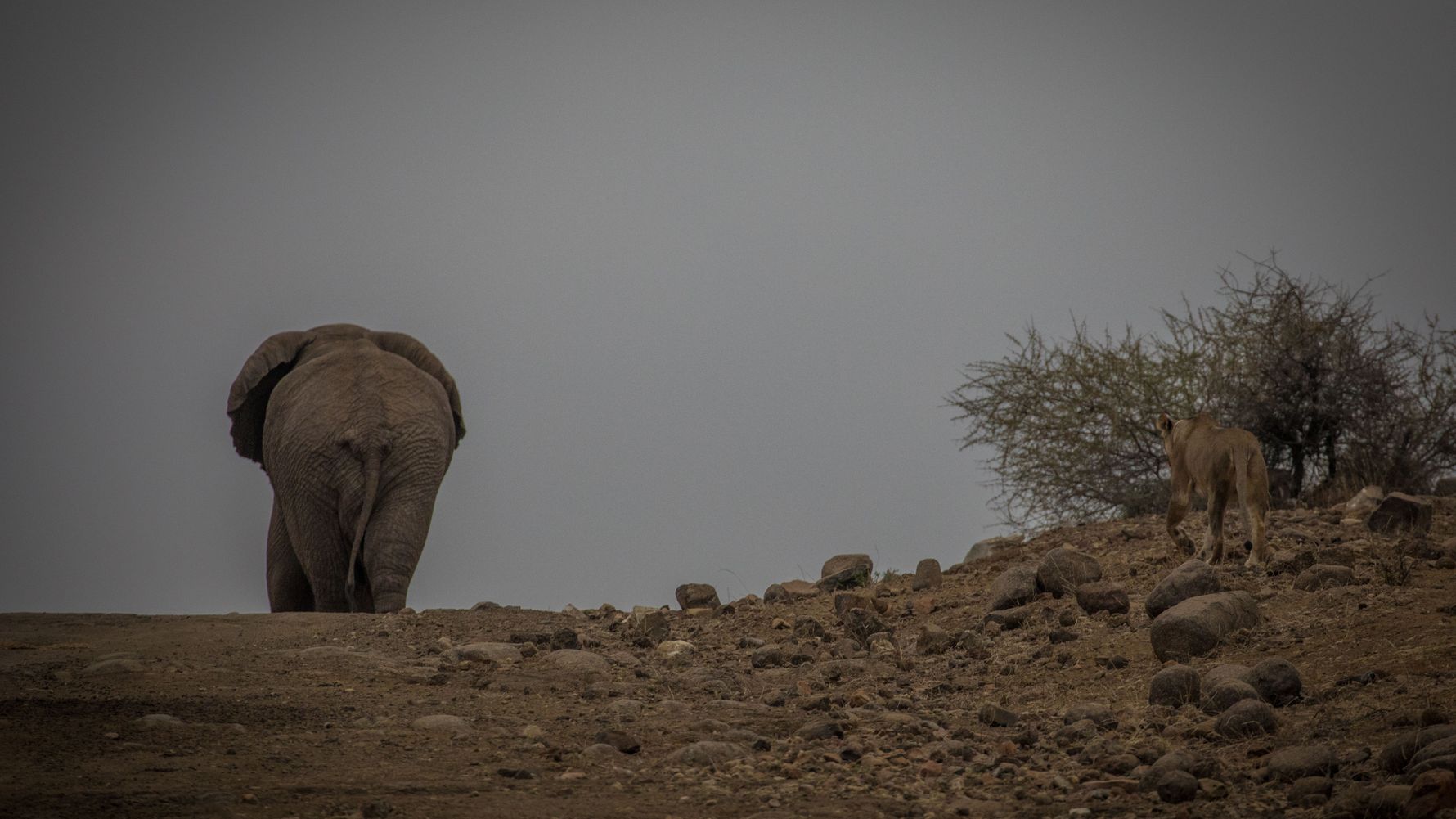 Biltong
Biltong is the name for a sort of dried meat in the South African and Namibian cuisine, mostly from air-dried beef. However, it is also common to use meat from ostrich, kudu, springbok, eland, oryx and other wild animals for production.
The meat is cut into strips, sprinkled with vinegar, covered, left to cool for 6 to 8 hours and then rubbed with a seasoning mixture. The meat is then air-dried hanging for one to two weeks until it is half dried.
Binos (binoculars)
"Binos" is the abbreviation for "binoculars", an item you should not forget to bring with you on a safari trip
Birding
Birding basically means as much as ornithology. You were told that a certain wildlife area is particularly suitable for birding or your guide has suggested to focus on birding? This means, it is all about observing birds, analyzing their behaviour, studying their habitat and their way of life, and recognizing and interpreting their calls and songs.
Bush baby
Name for a hot water bottle. There have been a few guests already that were quite surprised when feeling a warm something on their feet after slipping under the blanket in the evening. Even though Botswana does not appear as a country where a hot-water bottle is a handy item, it has nevertheless proved itself as a beloved companion during the partly cold winter nights. Keep in mind: between the months of June and August temperatures can drop below zero degrees Celsius.
Game Drive
A game drive is carried out in an open cross-country vehicle, with a roof on top for sun protection, in order to observe the animals living in a certain wildlife area – also called "game" – from close range.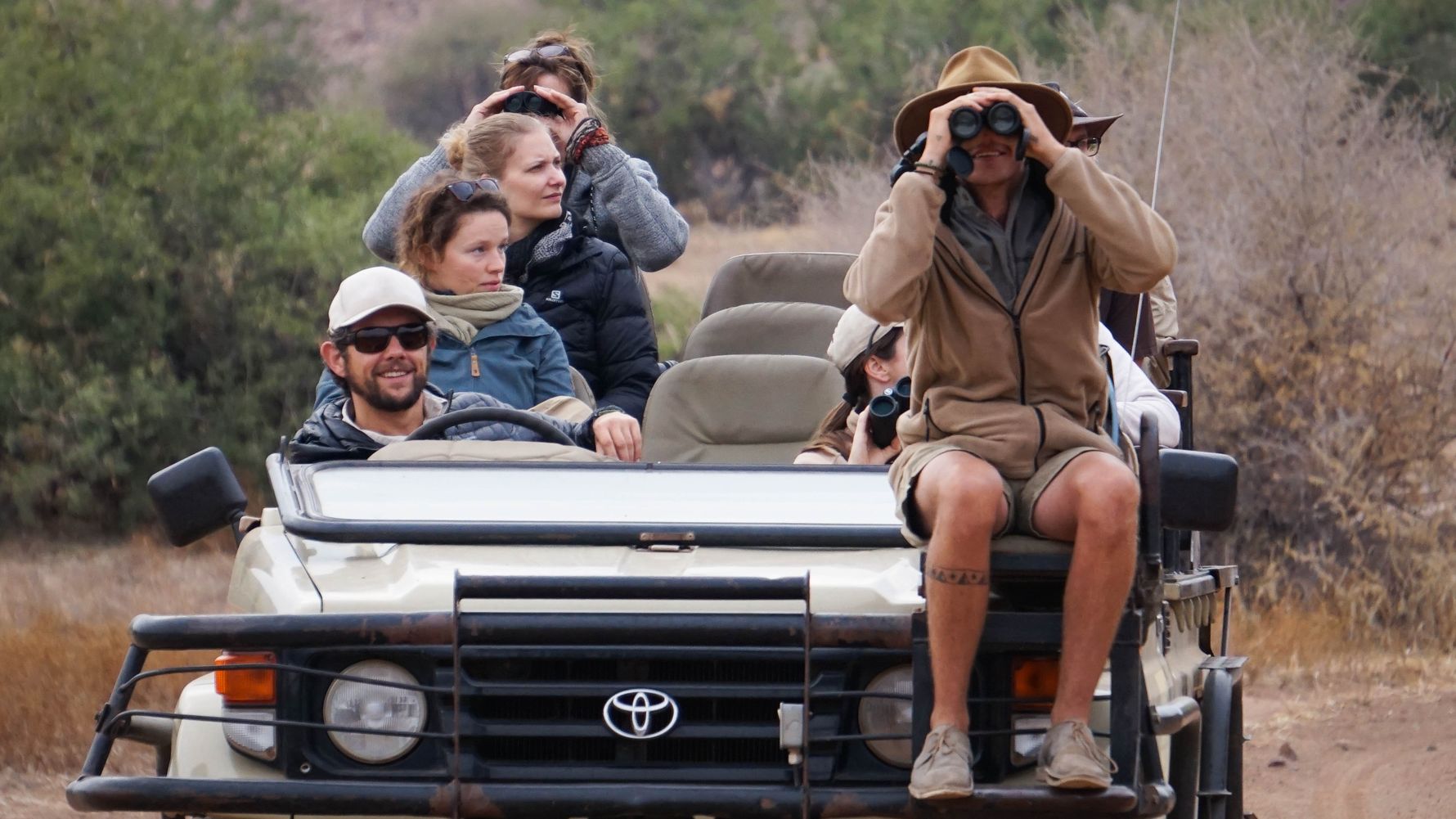 Game walk, bushwalk or walking safari
Game walk, bushwalk or walking safari describes a safari on foot. Here, you and the other guests are either driven to a starting point and you walk directly from the accommodation. This kind of safari is probably the most authentic one and gives you the chance to experience the wilderness from up close and with all your senses. Your guide will explain to the different smells and animal sounds. He knows the area very well and can act immediately. Since predators can be in the vicinity at any time and almost anywhere, your guide always carries a rifle for safety.
GnT
Abbreviation for Gin and Tonic, a classic long drink consisting of gin and tonic water
Mokoro
A dugout canoe used as a traditional means of transport in the Okavango Delta. In former times it was made from one trunk, today it is mostly made of fibreglass. During a trip with the mokoro, one sits alone or in pairs on the bottom of the vehicle, with a small support in the back, while the poler stalks the mokoro through the waters.
Night drive
A night drive is a game drive which is carried out after dusk or in the dark to give safari guests the chance also spot species that are mainly active at night. Night drives are offered by many but not by all lodges.
Poler
A trained person who stands on the back end of the mokoro and uses a long pole to gently to silently push it through the water channels
Rusks
Rusks are some typical South African biscuits but are also eaten in other African countries. Rusks are usually served for breakfast or afternoon coffee; they are generally quite crunchy.
Siesta
Siesta is the term used to describe the midday rest during a safari which is usually taken after the first morning activity or after lunch. The siesta lasts until early afternoon and can be used by guests to sleep, read or relax by the pool. Lunchtime is the hottest time of the day, when most animals retreat to a shady spot in the bush – and we as humans do the same.
Sleep-out
Sleep-out is the term used to describe spending the night in the wilderness – usually without a tent. Those who embark on a sleep-out set off to the bush together with a guide and equipped with nothing more than a backpack, a sleeping mat and a sleeping bag. When they find a suitable place in the wild, they set up camp for the night under Africa's stunning starry sky. A unique experience!
Small/Little 5
Next to the "Big 5" there are also the so-called "Small 5" or "Little 5" which actually include the "Big 5":
• Elephant shrew (trunk jumper)
• Rhinoceros Beetle
• Buffalo weaver
• Antlion (ant lion)
• Leopard tortoise (panther turtle or leopard turtle)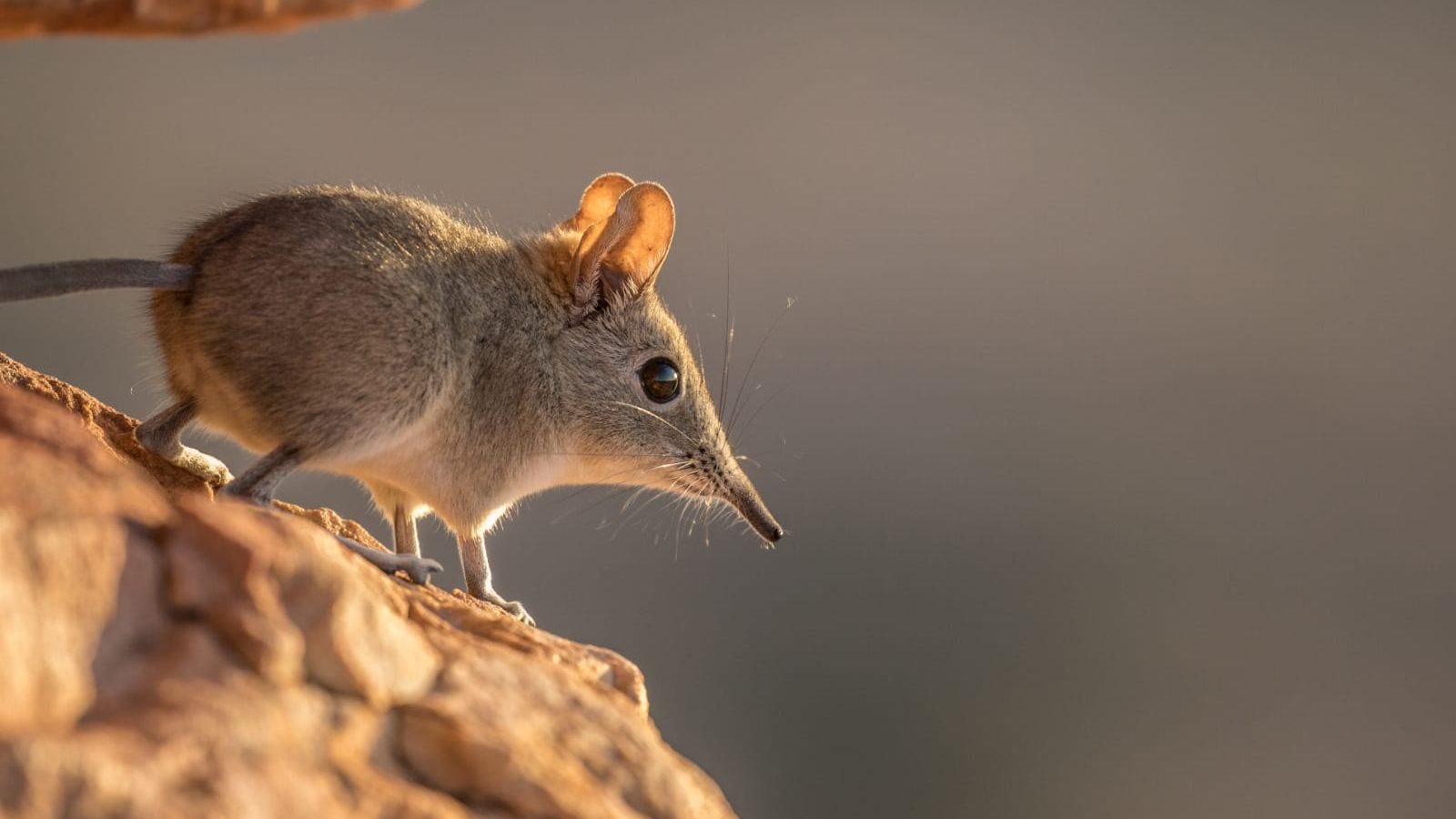 Sundowner
A drink, usually a gin tonic, which is enjoyed at sunset. Tonic water has long been regarded as a mosquito prophylaxis – however, research has shown that you would need to drink 60 litres of tonic water each day to achieve the desired effect.
Ugly 5
Beauty is in the eye of the beholder – however, in addition to the "Small and Big 5" there is also the the "Ugly 5". This unflattering title includes hyaena, vulture, warthog, marabou stork and wildebeest.