Safari Zambia: From Living­stone to Kafue
Adventure and culture meet nature and wildlife: Our nine-day private safari trip in Zambia takes you from Livingstone in the south up to spectacular Kafue National Park whose diversity of landscapes and wildlife will amaze you.
Livingstone is the starting point for visiting the impressive Victoria Falls which are located south of the city. There is no doubt: A visit to this awe-inspiring nature site is a must – and can be complemented by other exciting activities such as boat, canoe or rafting trips, bungee jumping, safaris along the giant Zambezi River or visits to cultural sites.
In Kafue National Park, the largest and oldest wildlife sanctuary in the country, everything revolves around exploring the breathtaking wilderness: for a long time, the park was an insider tip that was hardly noticed, and even today it only attracts a small number of visitors. However, the flora and fauna will certainly astonish the few guests: tree savannahs, shallow wetlands and countless watercourses of the Kafue River characterise the scenery of the park which is home to four of the Big Five, almost 500 bird species and many other wild animals. Expeditions by game drive, game walk or boat let you experience the diversity of the national park up close.
Highlights
Experi­ence a mix of adventure, culture and wildlife within nine days

Explore the diverse recre­ational oppor­tu­ni­ties of Zambia's adventure capital Living­stone

Witness the world famous Victoria Falls

Explore the biodi­ver­sity of breath­taking Kafue National Park on game drives, on foot and by boat

Stay in idyllic accom­mo­da­tions directly on the banks of the Zambezi and Kafue rivers

Watch wild animals from your patio
Locations

Chundukwa River Lodge

Nanzhila Plains Safari Camp

KaingU Safari Lodge

Kafue National Park
Included in the programme fee

Assistance with travel arrangements
Assistance with selecting travel insurance
Assistance with booking flights
Risk coverage certificate
Pre-departure information pack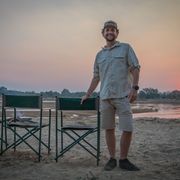 Daniel, your travel agent for Zambia
You would like to learn more about this trip? Don't hesitate to contact me! Our service doesn't end with your departure: I answer all of your questions and support you before, during and after your stay abroad.
Safari from Livingstone to Kafue
On this nine-day private safari from Livingstone to Kafue you can first experience the mighty Victoria Falls up close before exploring Kafue National Park's impressive flora and fauna of the huge on daily wilderness excursions.
Arrival and orien­ta­tion in Zambia
You'll travel to Livingstone, where you'll be greeted at the airport, picked up and taken on a 30-minute drive to your first stop: Chundukwa River Lodge, located just off Zambia's mighty Zambezi River. Once you arrive at the lodge, you can settle in and enjoy your first activity in the afternoon, depending on your arrival time.
Activ­i­ties on your private safari in Zambia
As a rule, a typical safari day consists of an activity in the morning and an activity in the afternoon. This is usually a game drive or bush walk. Depending on the area and the accommodation, there are also boat and canoe trips or even riding safaris to discover the fauna and flora of Africa.
Since most animals are most active in the early hours of the morning, you will start your way into the bush at sunrise. Together with your guide you will explore the spectacular nature of Kafue National Park on foot or in an open vehicle and witness unique wildlife sightings of elephants, leopards, lions, buffalos, wild dogs, various antelope species, countless birds and many other animals. At the Chundukwa River Lodge you can explore the surrounding nature and visit the spectacular Victoria Falls.
During your excursions, attention will also be paid to the small creatures of the African bush, the unique bird life, the fascinating world of plants and tracking. At lunch time, the hottest time of the day, you return to your accommodation and enjoy a meal. After a long siesta you will head back into the wilderness in the afternoon to marvel at Zambia's rich biodiversity once again.
Accom­mo­da­tion in Living­stone and Kafue National Park
During your safari you will stay at Chundukwa River Lodge near Livingstone, Nanzhila Plains Safari Camp and Kaingu Safari Lodge. The rustic Chundukwa River Lodge is located just 30 kilometres upstream of the Victoria Falls and has five guest chalets, offering panoramic views of the Zambezi area. You and your partner stay in one of the spacious rooms with adjoining bathroom.
Nanzhila Plains Safari Camp is located in southern Kafue National Park. Completely secluded and surrounded by pure wilderness, it offers its guests spacious, very comfortable safari tents, all with en-suite bathrooms. All guest accommodations offer a fantastic view of the camp's dambo, a large wetland biotope, so you can watch elephants, antelopes and other wild animals directly from your patio.
Your third accommodation is located in the north of Kafue National Park, directly on the Kafue River. At Kaingu Safari Lodge you will be accommodated in spacious, slightly elevated safari tents with en-suite bathrooms that provide a wonderful view of the adjacent water landscape. Meals are included in all accommodations, some drinks must be purchased separately. In addition, a laundry service included in the price as well as WiFi can be used everywhere.
Leisure time as safari guest in Africa
After returning to your accommodation in the morning and having lunch together, you can relax until the early afternoon. Time for your own activities also remains after dinner. Of course, in the morning and in the afternoon you are also free to stay in your accommodation and enjoy a relaxing day on your veranda overlooking picturesque landscapes.
Arrival in Zambia and transfer to Chundukwa River Lodge (Livingstone)

Exploration day in Livingstone

Transfer from Livingstone to southern Kafue National Park

Exploration days in southern Kafue National Park

Transfer from southern to northern Kafue National Park

Exploration days in northern Kafue National Park

Return transfer from northern Kafue National Park to Lusaka and departure
Learn what others say about their Natucate adventure.
1. Chundukwa River Lodge

Chundukwa River Lodge is located about 30 kilometres upstream of the world-famous Victoria Falls near Livingstone. In a secluded location directly on the Zambezi River, it offers its guests accommodation in five higher chalets, from which a wonderful view of the river landscape can be enjoyed.

Guests at the lodge can look forward to a family atmosphere and a wide range of activities: classic game drives and walking safaris, canoeing on the Zambezi River, sunset river cruises, birding tours and horseback rides along the watercourse ensure a varied stay. Due to its proximity to Livingstone, you can also take advantage of the city's colourful leisure activities and especially enjoy a visit to the mighty Victoria Falls.

2. Nanzhila Plains Safari Camp

Nanzhila Plains Safari Camp is located in the southern Kafue National Park. It lies in complete seclusion, surrounded by endless, wild vastness. The comfortable and spacious safari tents provided for the guests all overlook the Dambo near the camp, a large wetland area which is visited by numerous wild animals as a source of water.

In this remote corner of Kafue National Park, safari guests can expect unforgettable safari experiences. The game drives, bush walks and night drives certainly offer unique encounters with lions, elephants, buffalos, numerous antelope species and perhaps even cheetahs and wild dogs.

3. KaingU Safari Lodge

KaingU Safari Lodge is located on the banks of the Kafue River, directly opposite the eastern edge of the spectacular Kafue National Park. Spacious safari tents, all of which offer a fantastic view of the river, offer the guests maximum comfort.

As a safari guest you can not only explore the fascinating fauna and flora of the national park on game drives and bush walks, but also marvel at the magnificent water world including the many islands, canals and rapids on boat trips, canoe tours or fishing excursions.

4. Kafue National Park

The Kafue National Park covers an area of about 22.400 km² and is Zambia's largest national park. The oldest protected area in the country is characterized by secluded, untouched and diverse expanses of land, which are home to an abundance of wild animals. With elephants, buffalos, leopards and lions, four of the Big Five can be found here, as well as wild dogs, hippos, cheetahs, more than 20 different antelope species and nearly 500 bird species.

The landscape is characterized by the numerous arms of the Kafue River, wetland biotopes, Miombo forests, vast savannahs, thickets and floodplains – including the spectacular Busanga floodplains. Game drives, bush walks and boat trips allow you to explore this special place up close.
Background of the safari trip in Zambia
This safari offers an exciting mix of cultural education and an unforgettable nature experience by visiting the Livingstone region and the Kafue National Park.
Livingstone is the gateway to the world-famous Victoria Falls and offers its guests a mix of adventure, culture, scenery and wildlife. White water rafting, canoe and kayak trips or bungee jumping on or above the mighty Zambezi promise action and adrenaline. Those who want to explore nature in particular can enjoy the rushing spectacle of the Victoria Falls up close or go on safari in the Mosi-oa-Tunya National Park. Culture enthusiasts get also their money's worth by visiting Livingstone's museums, markets and historical sites. The opportunities to explore Livingstone and its surrounding region are manifold and have something in store for each visitor.
Kafue National Park is located north of Livingstone. With about 22.400 km² it is the largest national park of Zambia. Far away from civilization, the country's oldest protected area is characterised by untouched, diverse expanses of land, which is home to countless wild animals. Lions, wild dogs, elephants, buffalos, hippos, leopards, cheetahs and various antelopes can be found as well as almost 500 bird species. Numerous arms of the Kafue River crossing the park, wetland biotopes, floodplains (including the Busanga floodplains), miombo forests, vast savannahs and thicket characterise the landscape. On game drives, walking safaris and boat trips this diversity can be explored to a great extent.
A visit to these two fascinating places combines diverse adventure activities with the exploration of Zambia's breathtaking biodiversity and promises an unforgettable safari experience.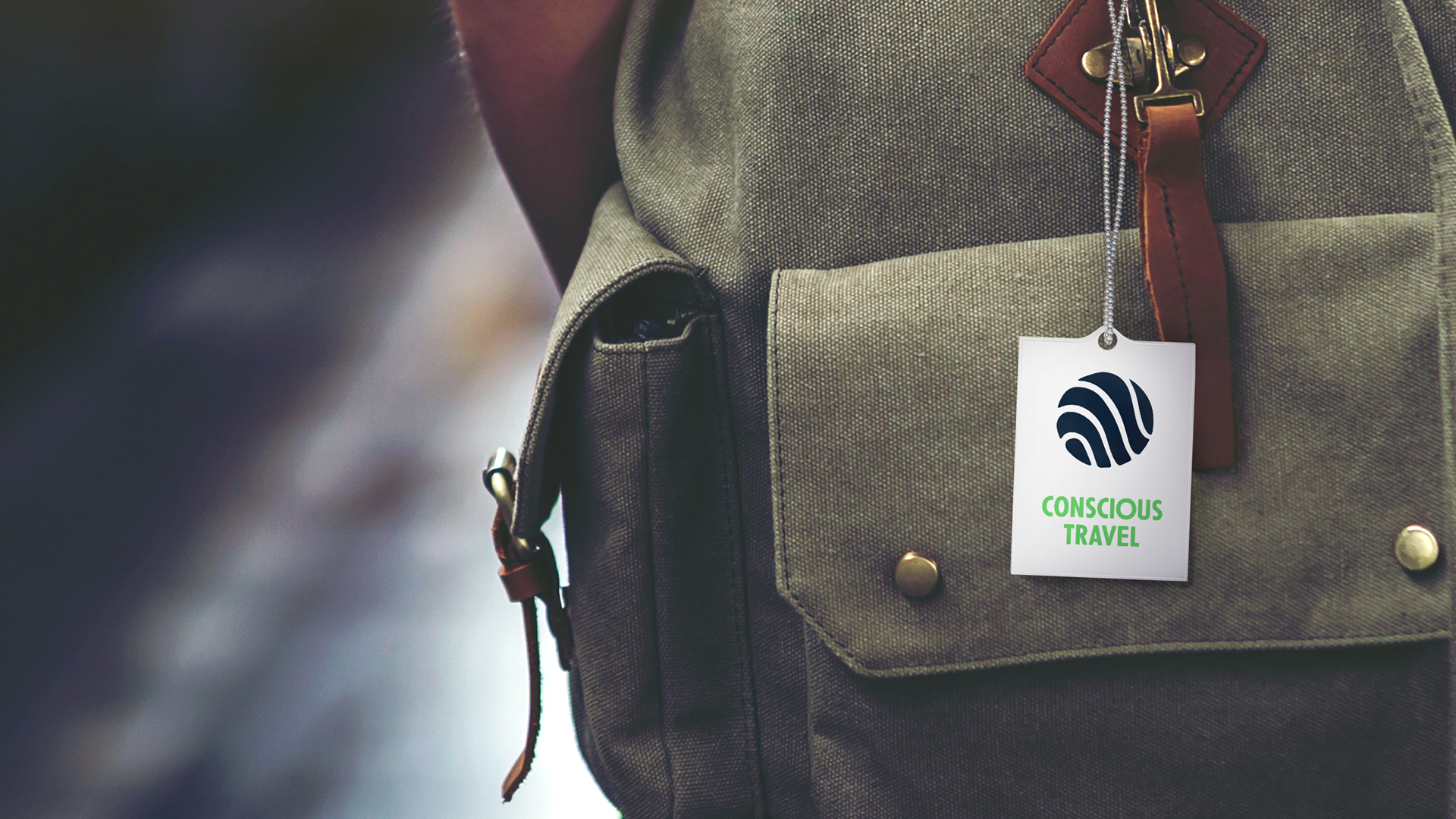 Conscious Travel
with Natucate
Supporting real conservation projects worldwide through individual wilderness adventures – our ambitions, our values, our service.