Nature Travel Botswana: Wilder­ness Experi­ence Okavango Delta
Take part in our Private Wilderness Experience and experience the magic of Botswana's spectacular Okavango Delta!
Together with a group of about twenty participants you will spend two weeks in a camp in the picturesque Kwapa region, go on daily game drives and wilderness walks and discover the unique flora and fauna of the planet's largest inland delta – always under the guidance of an experienced guide and always accompanied by Natucate founder Daniel.
A Private Wilderness Experience with Natucate allows you to dive into Southern Africa's nature in an incomparable way, to witness unique wildlife sightings, to gain new knowledge and to go back to the roots. Natucate the World and enjoy a once-in-a-lifetime adventure.
Highlights
Spend two weeks in the awe-inspiring Okavango Delta

Observe wild animals in their natural habitat

Learn about nature and wildlife from experi­enced guides

Meet people from all over the world

Come closer to nature – and also to yourself
Locations

Camp Kwapa
Okavango Delta
Included in the programme fee

Placement in the programme
Assistance with travel arrangements
Assistance with selecting travel insurance
Assistance with booking flights
Risk coverage certificate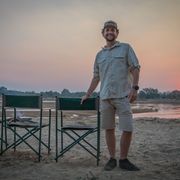 Daniel, your travel agent for Botswana
You would like to learn more about this trip? Don't hesitate to contact me! Our service doesn't end with your departure: I answer all of your questions and support you before, during and after your stay abroad.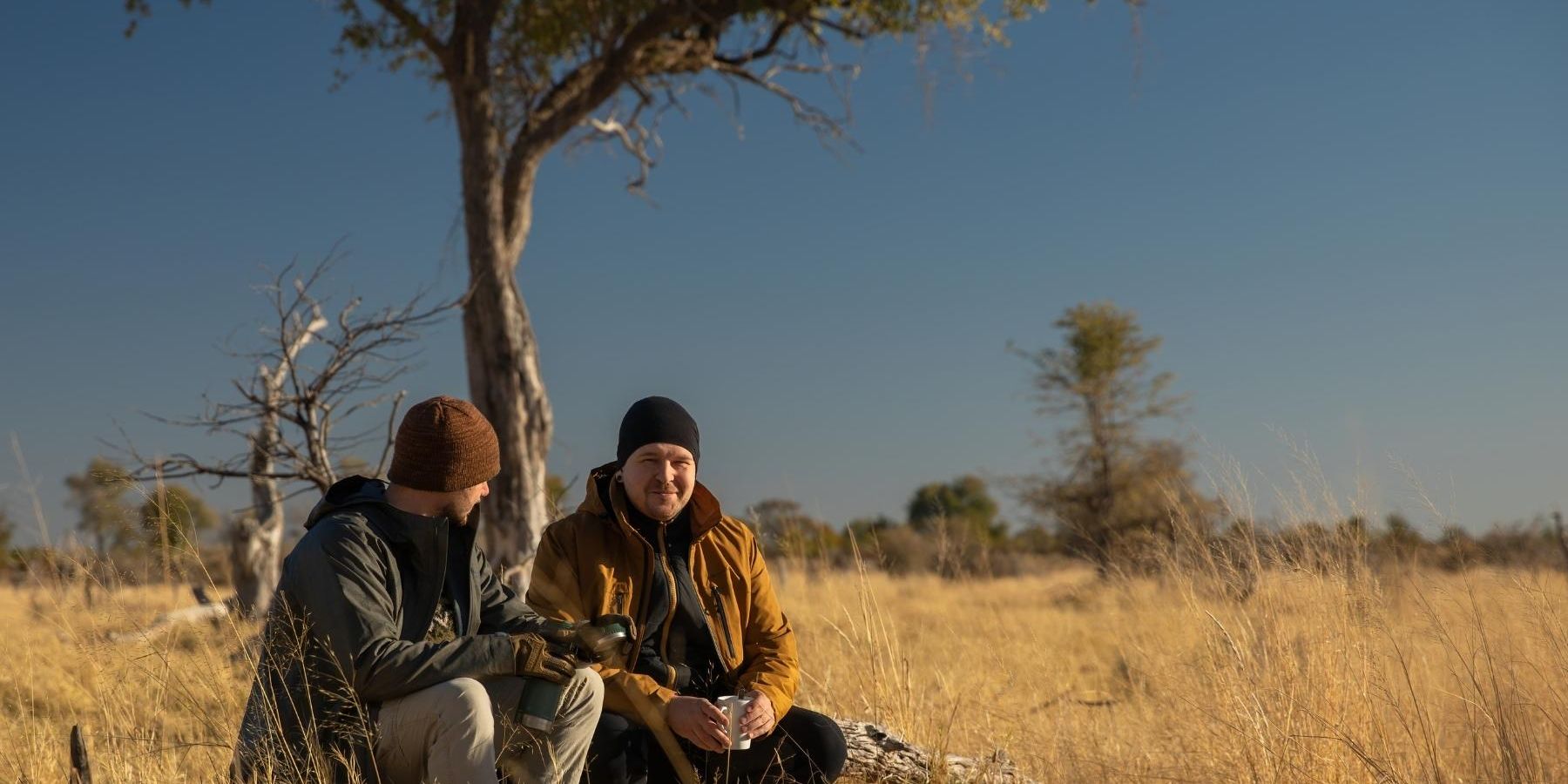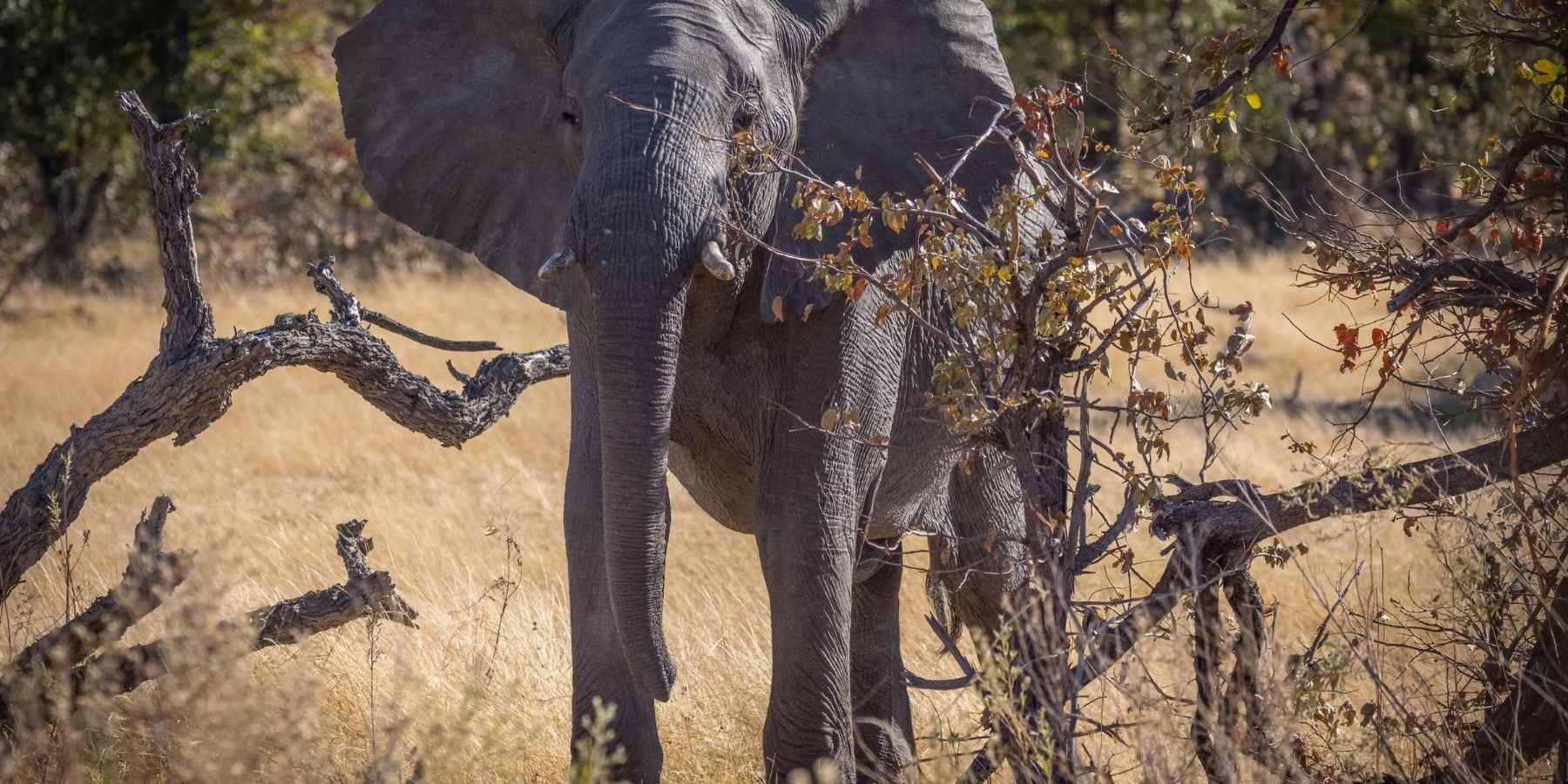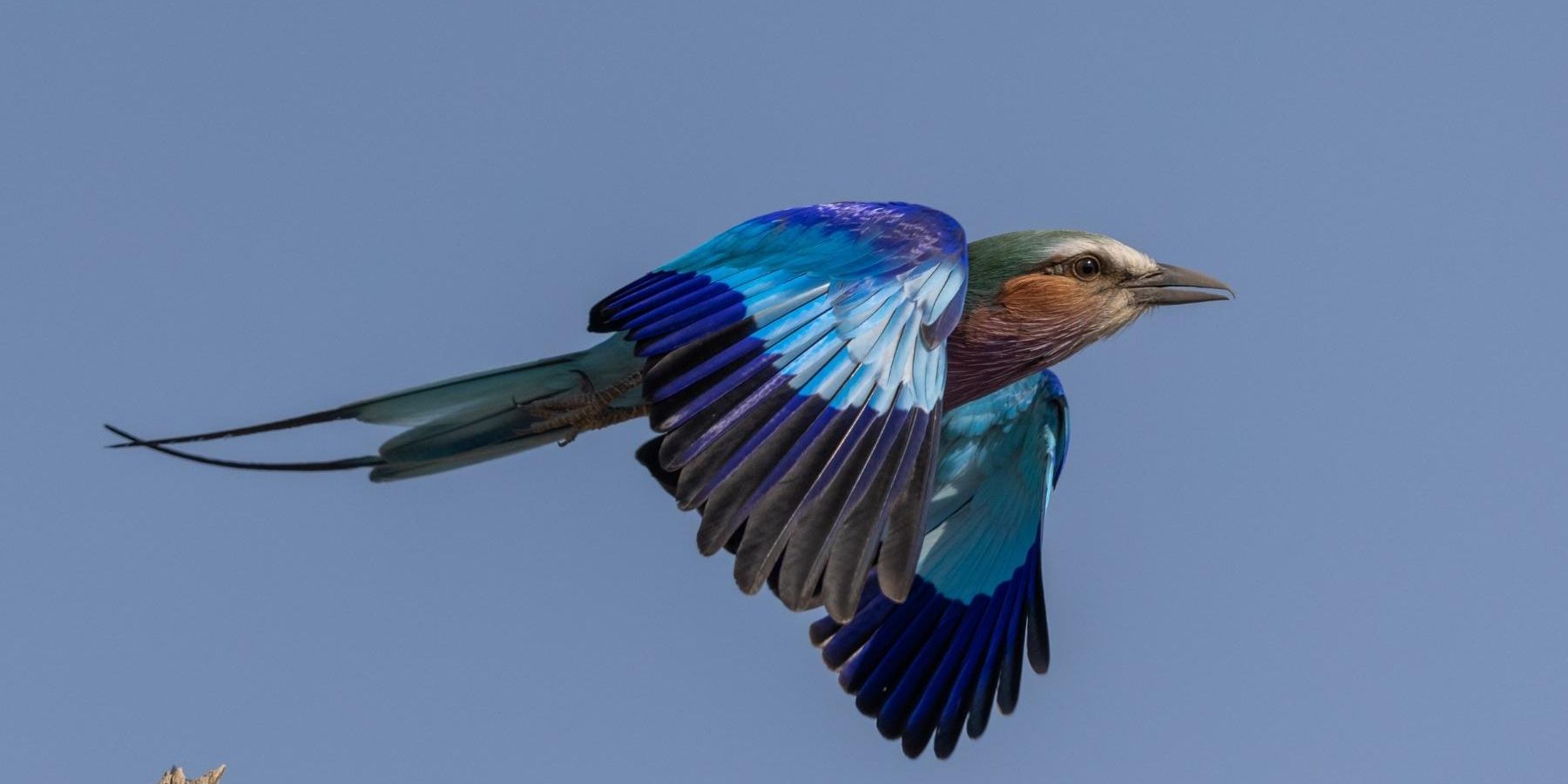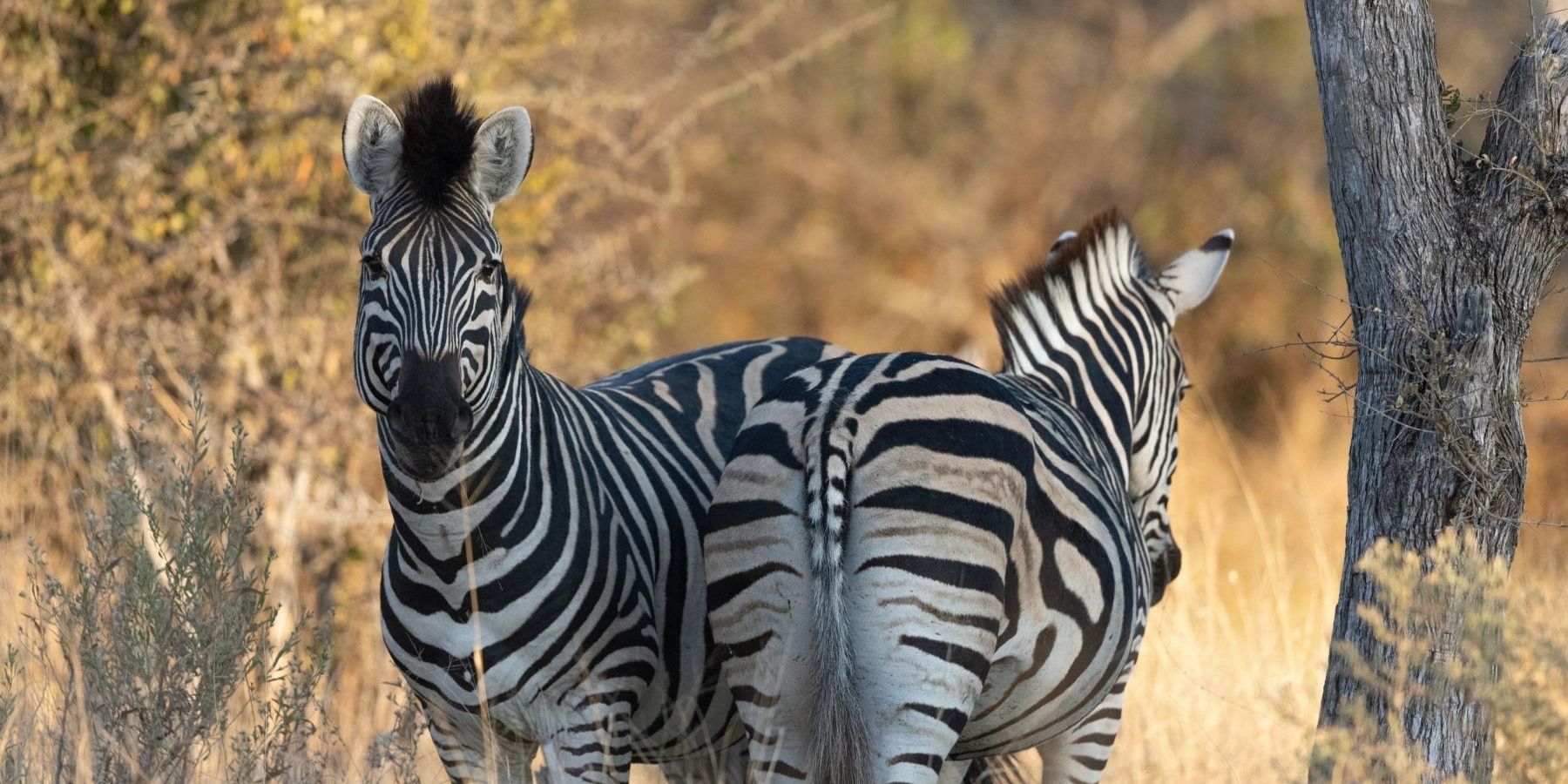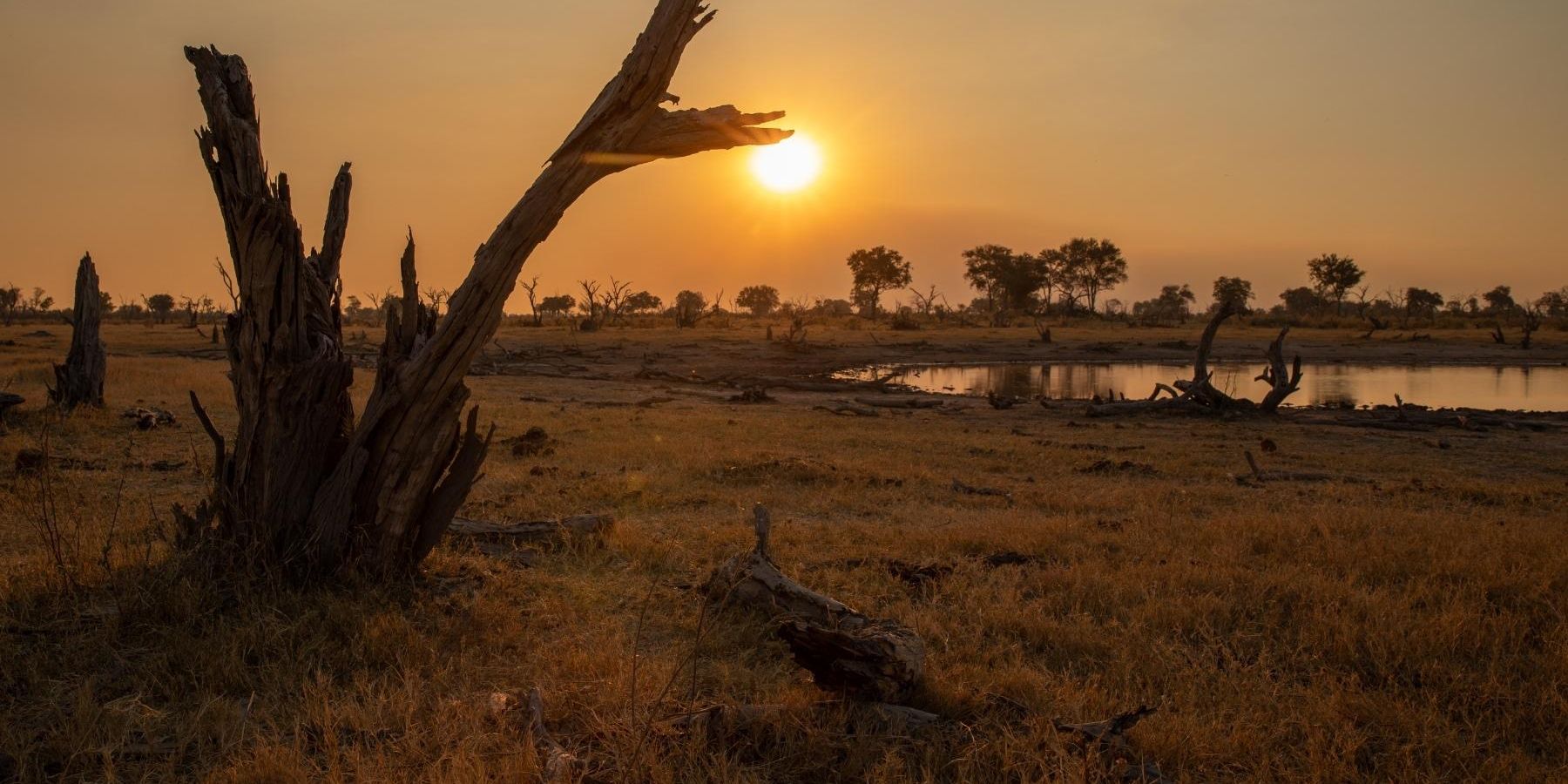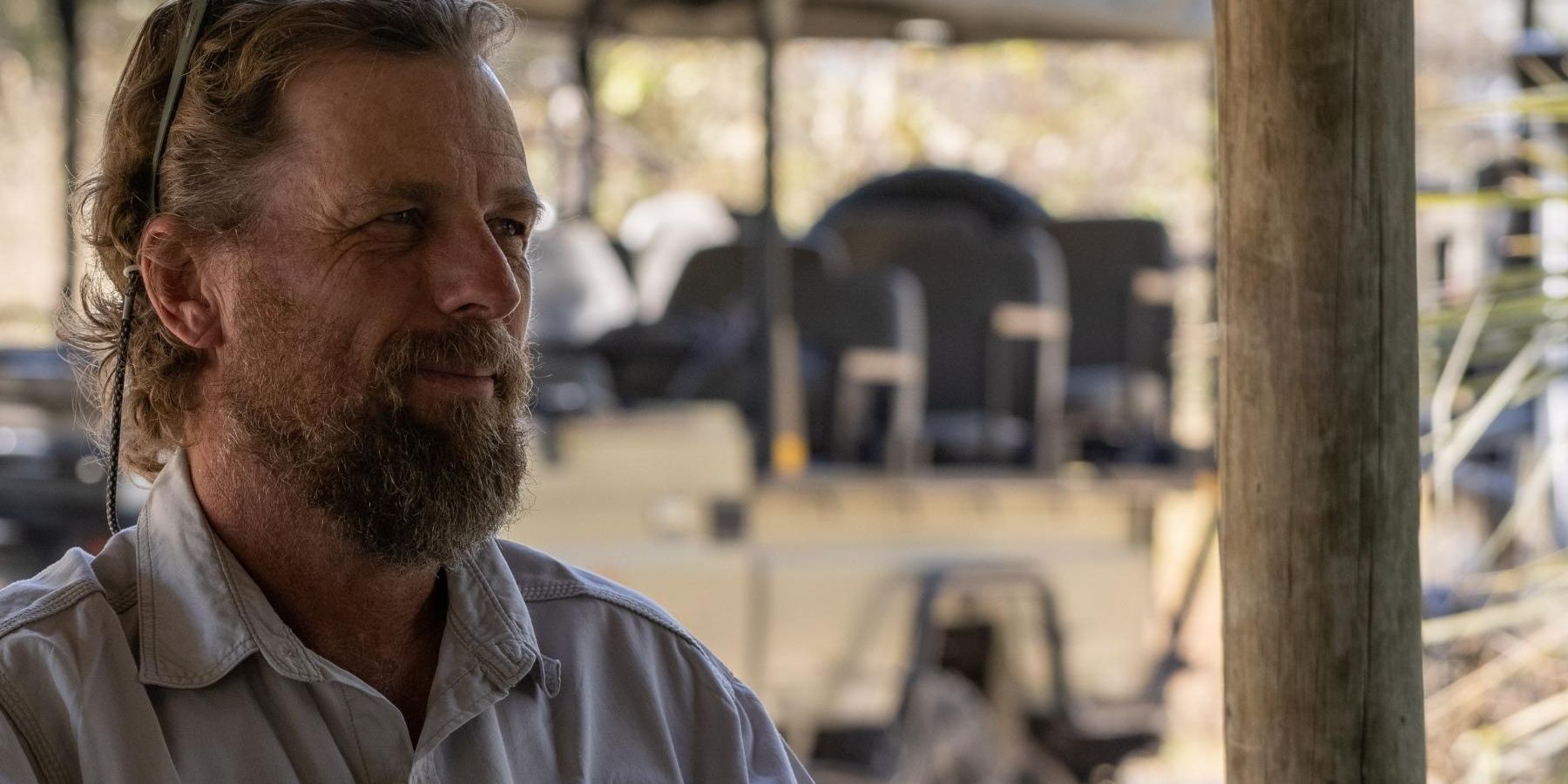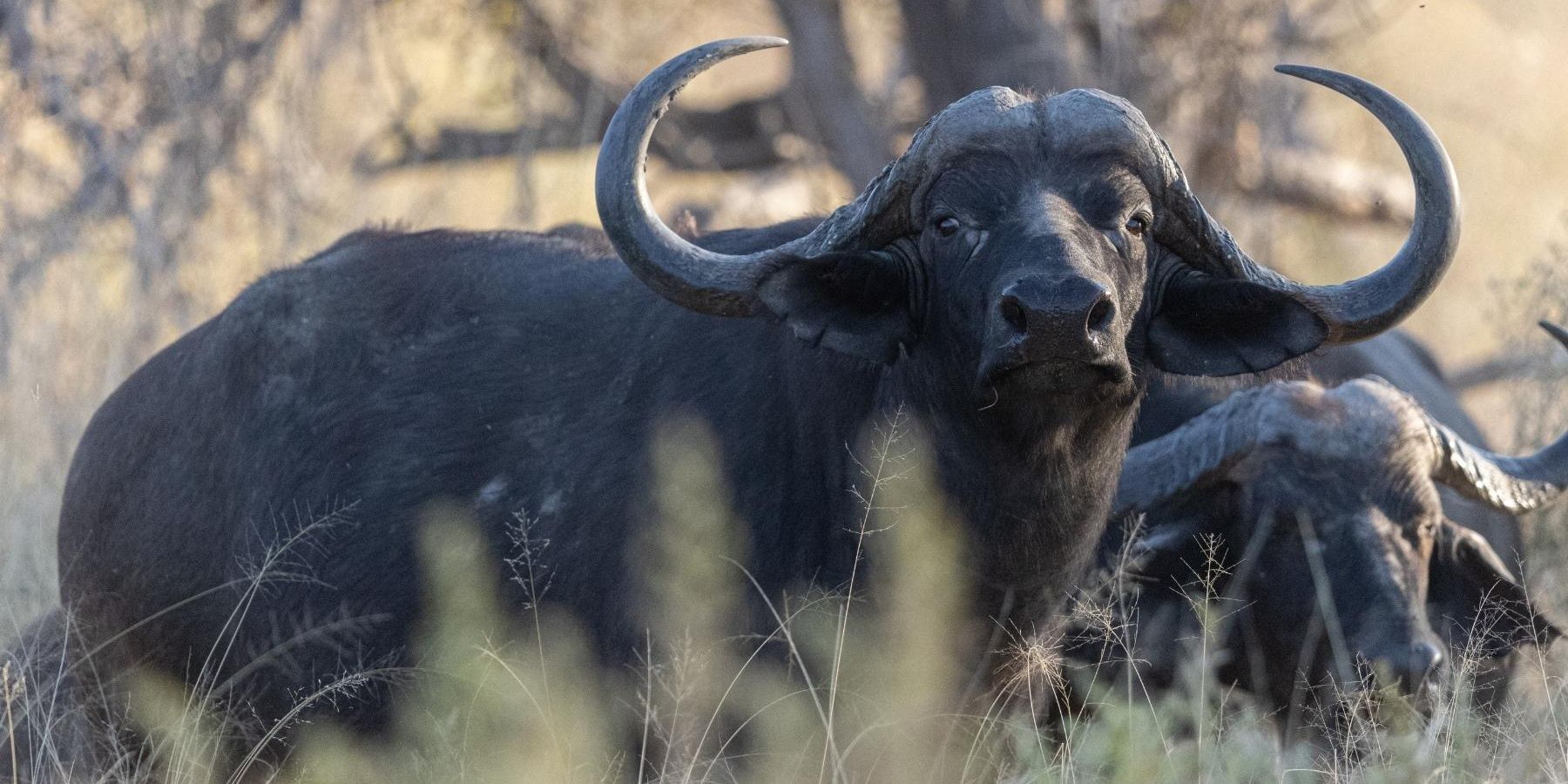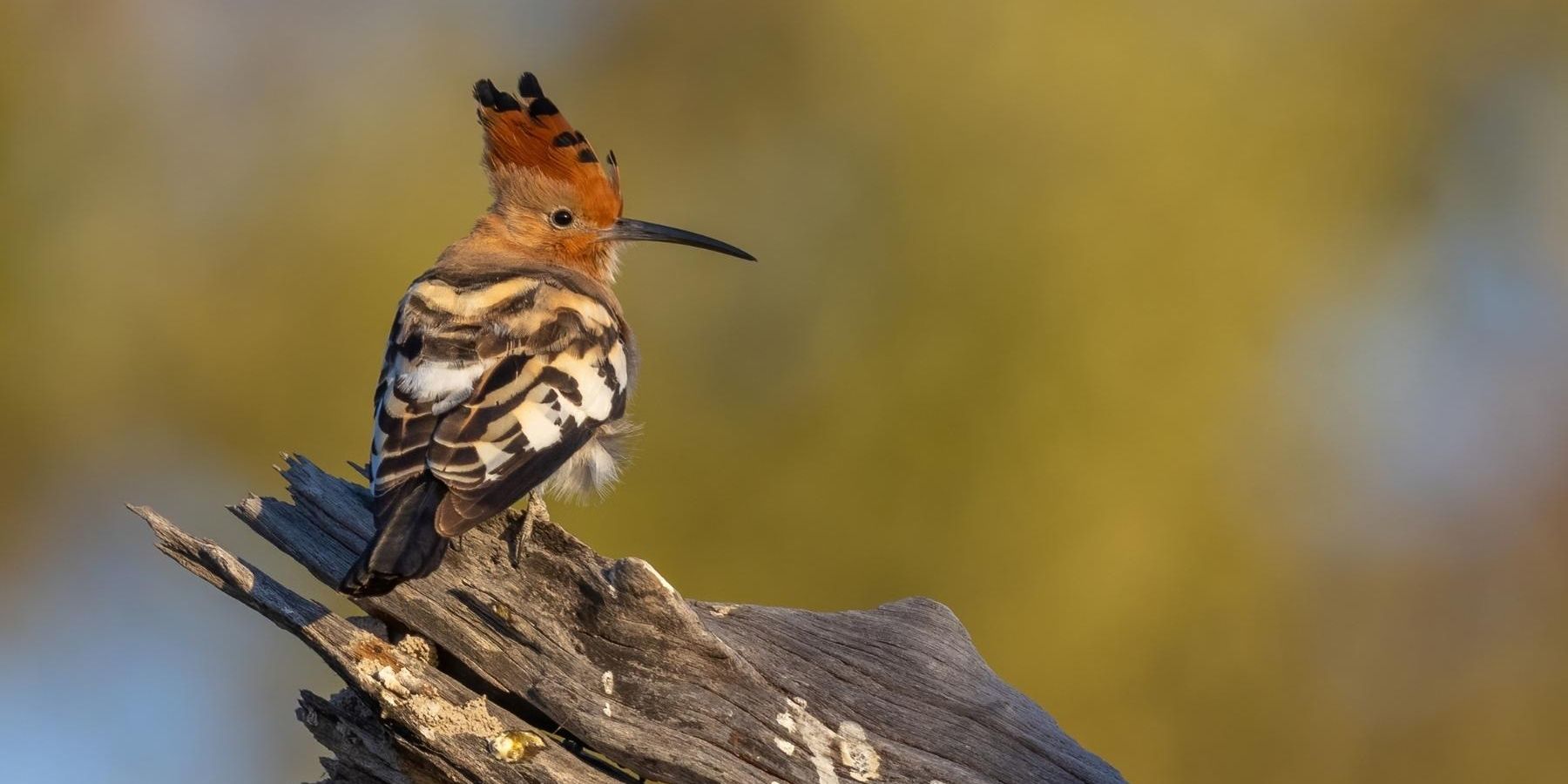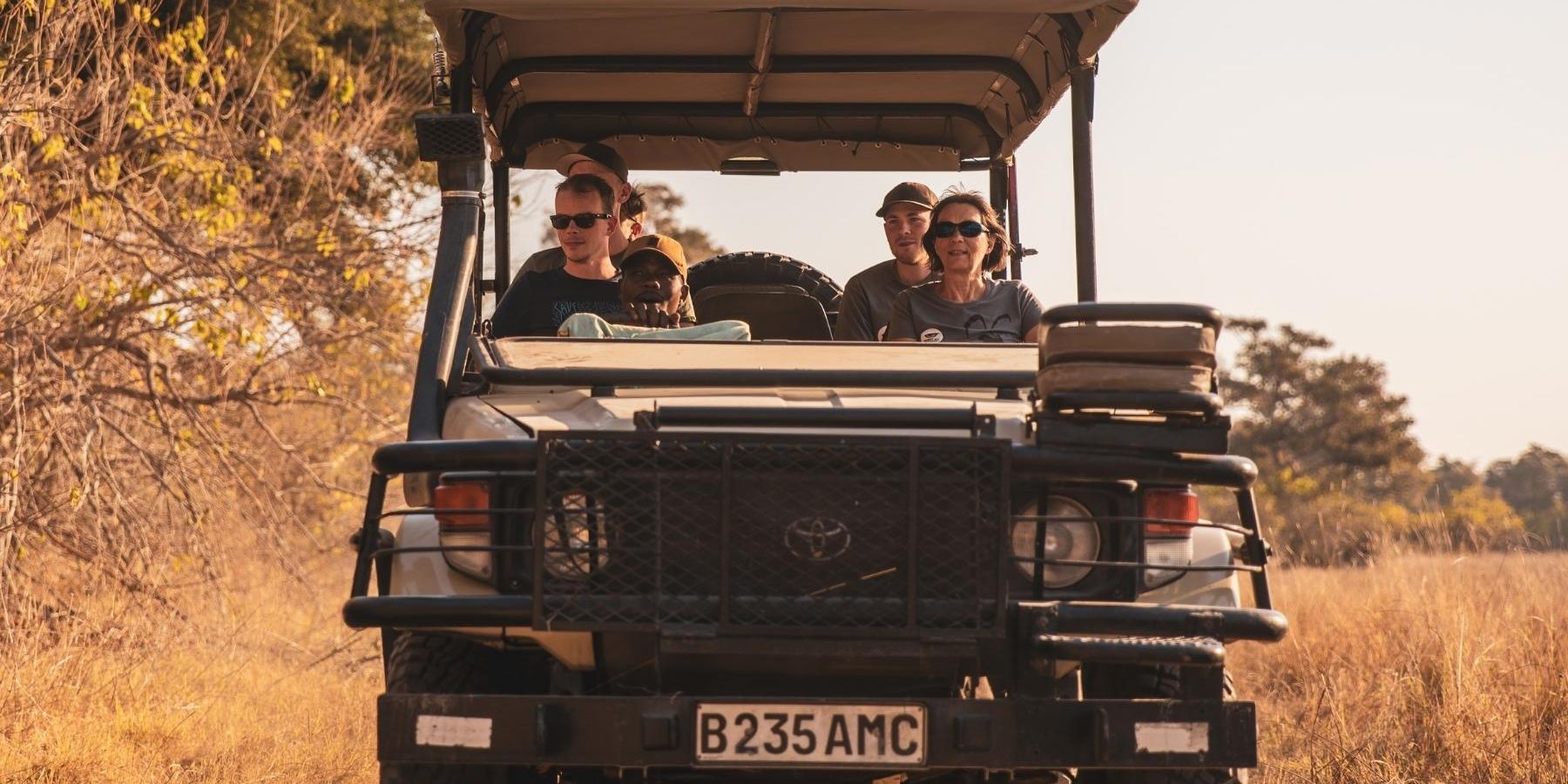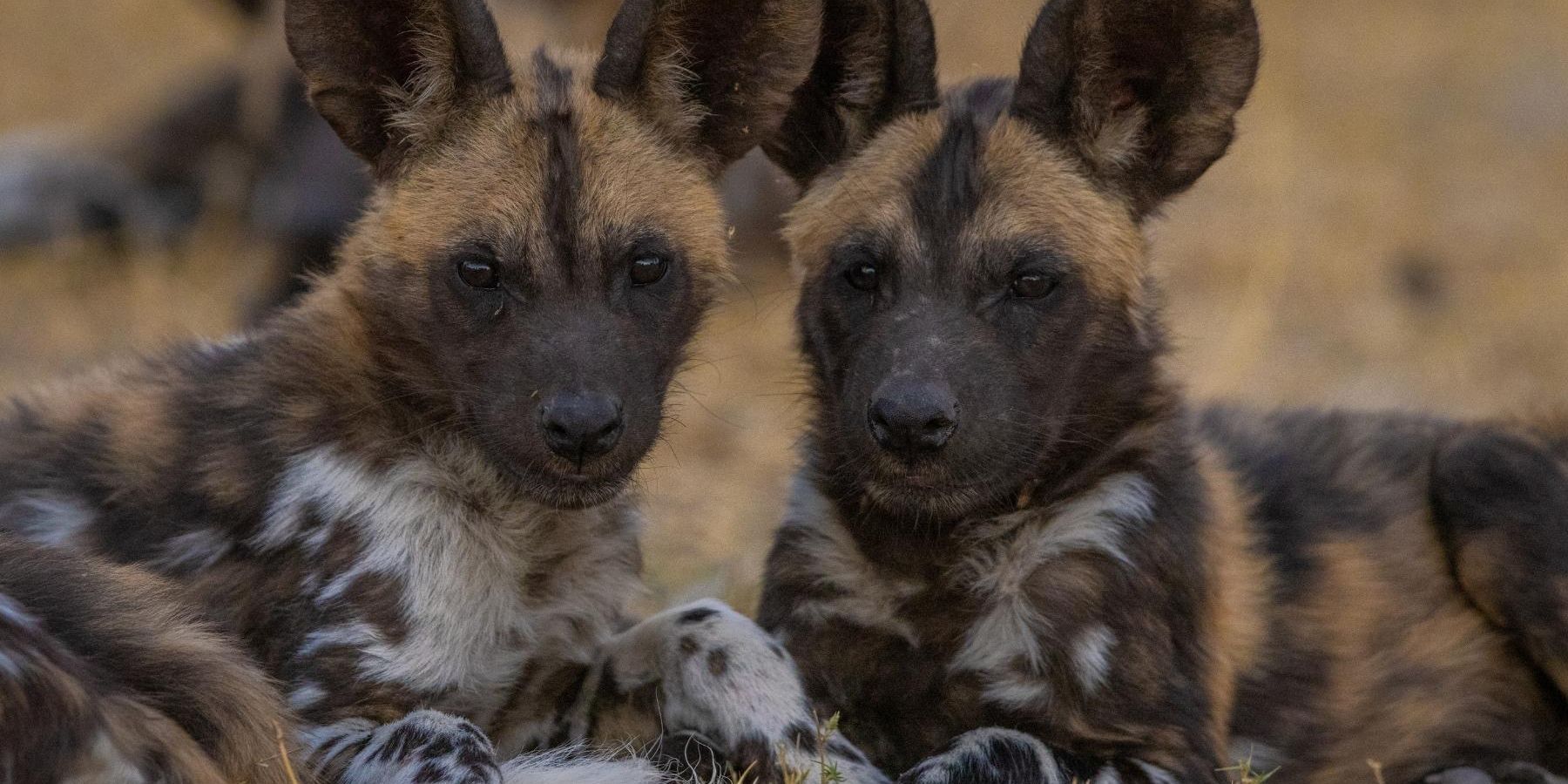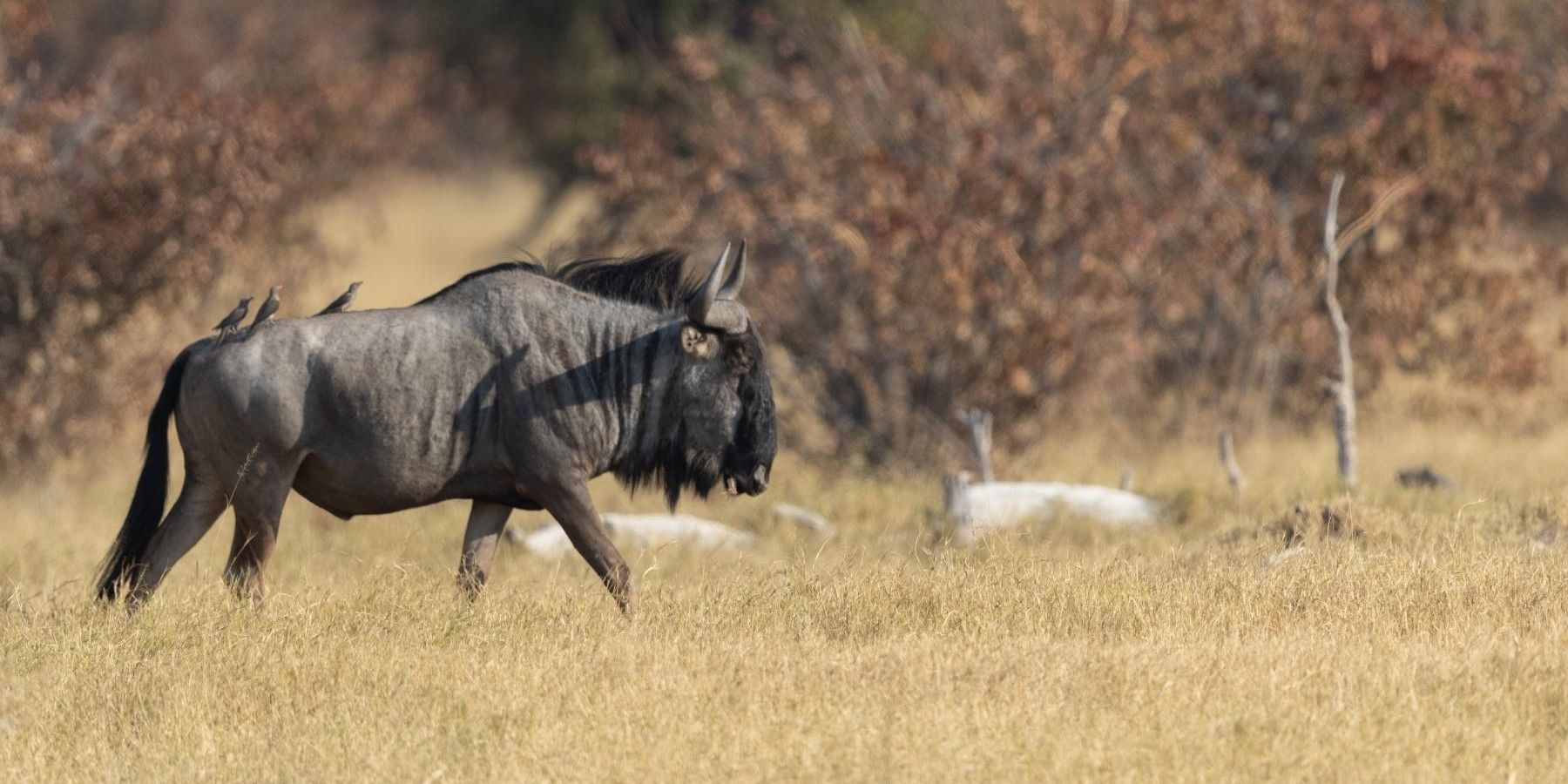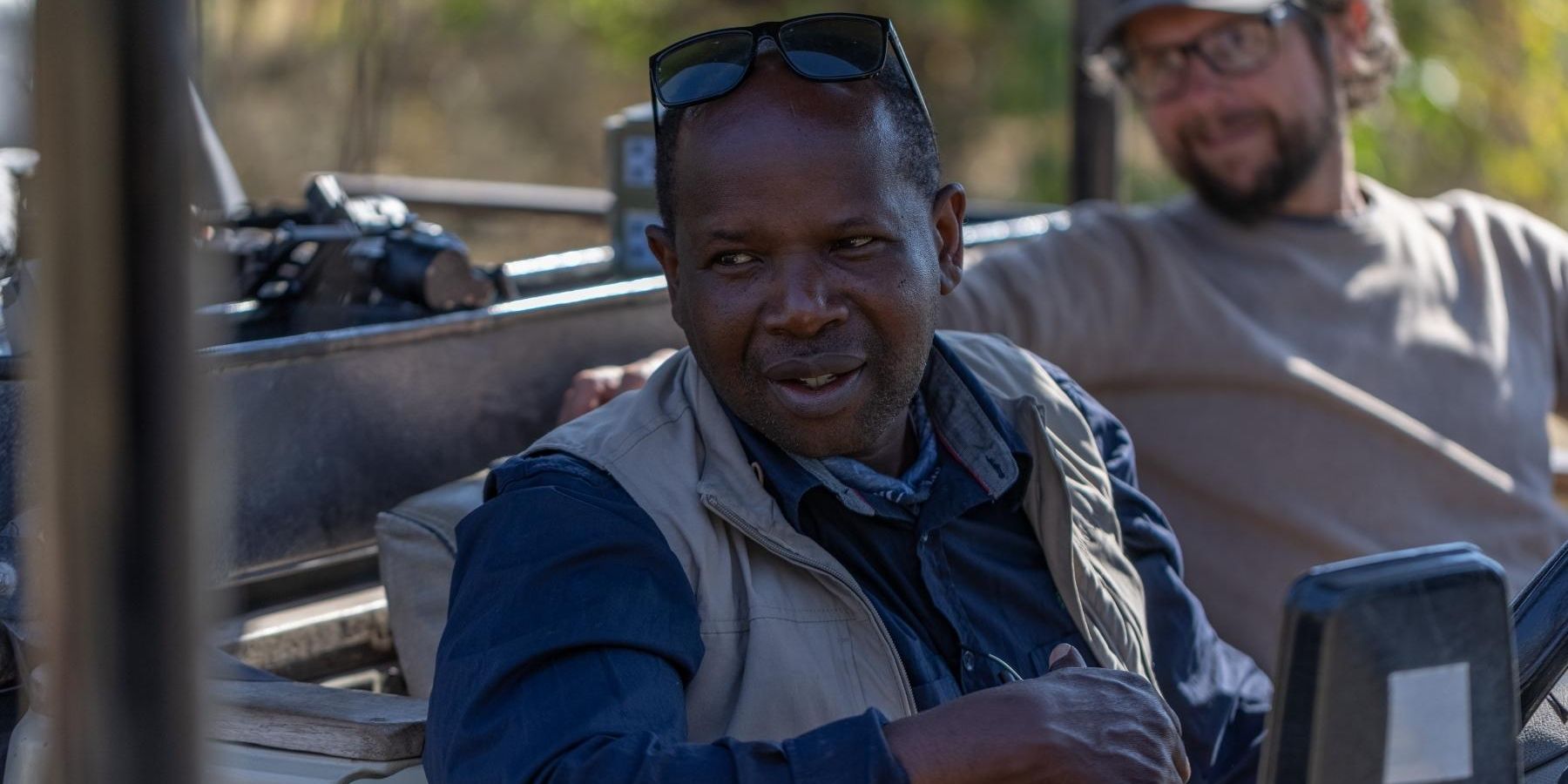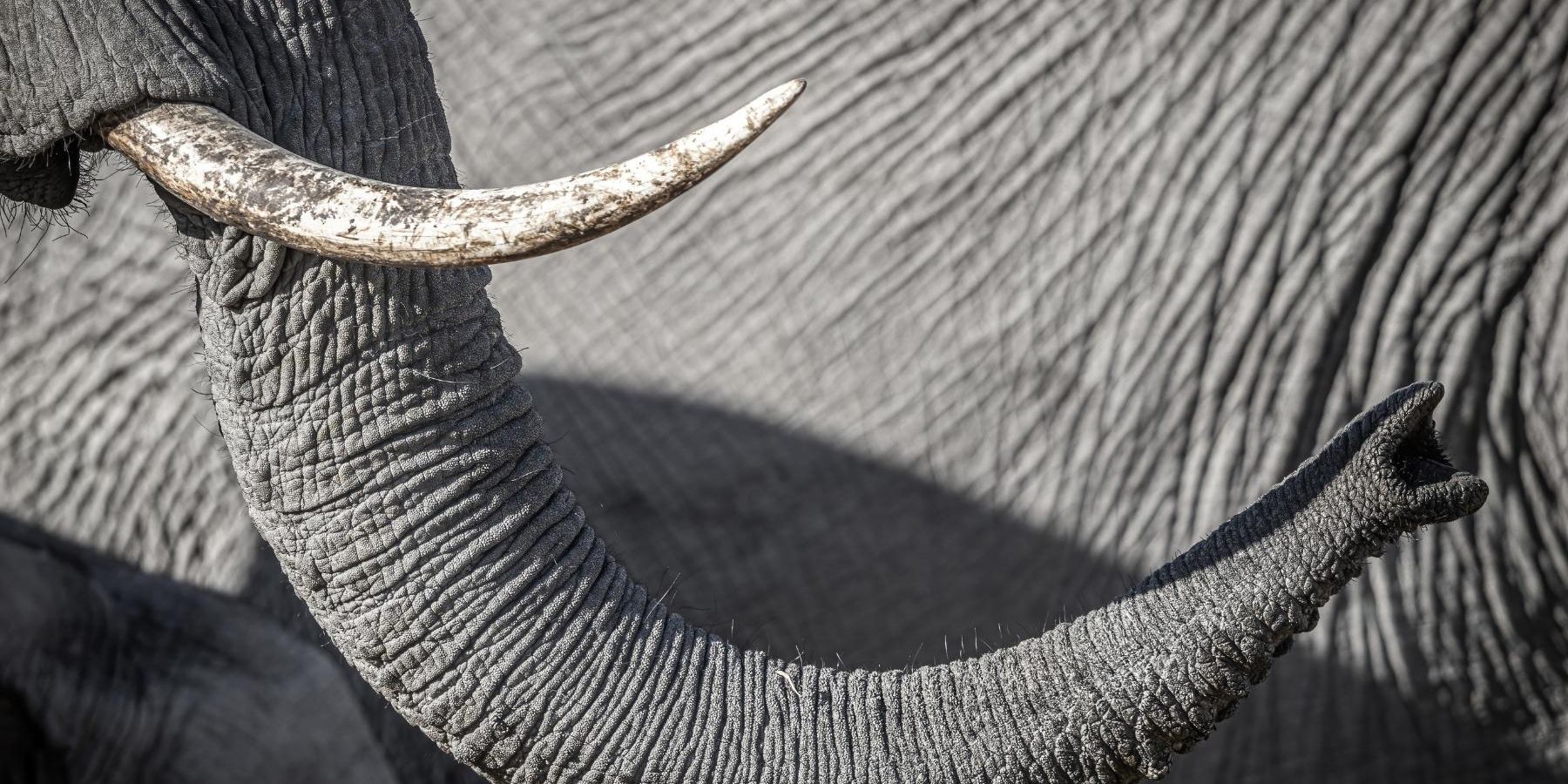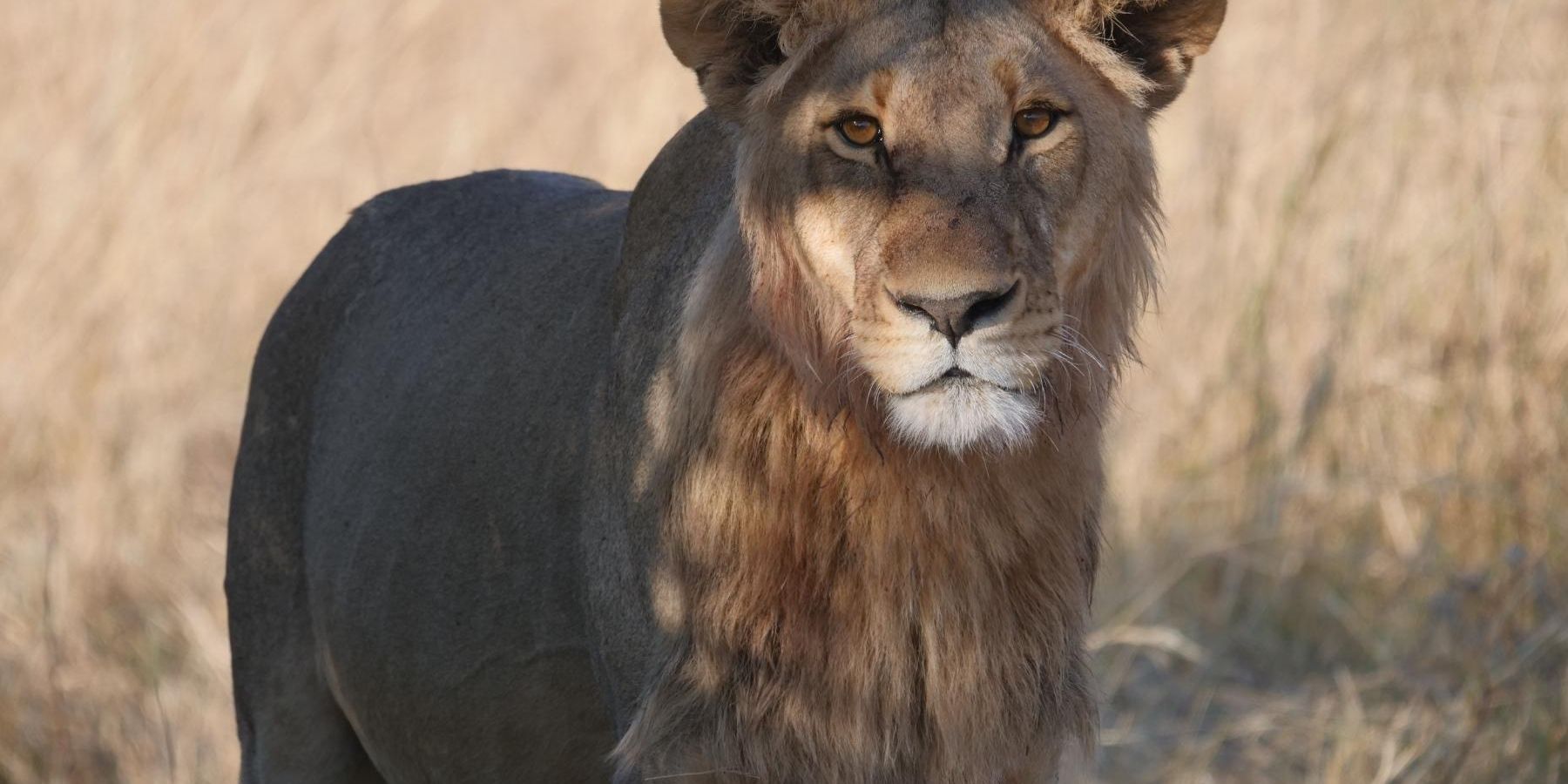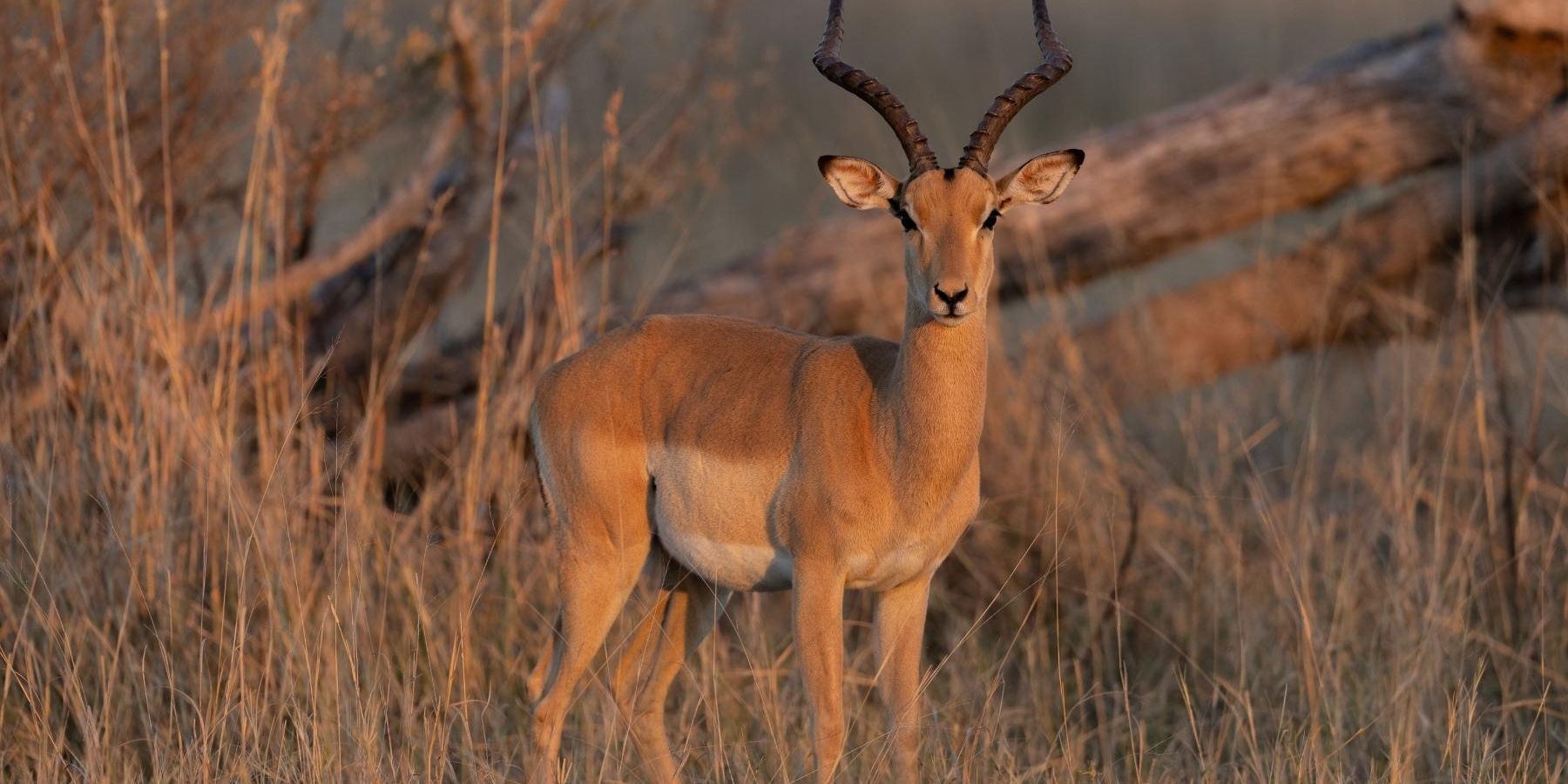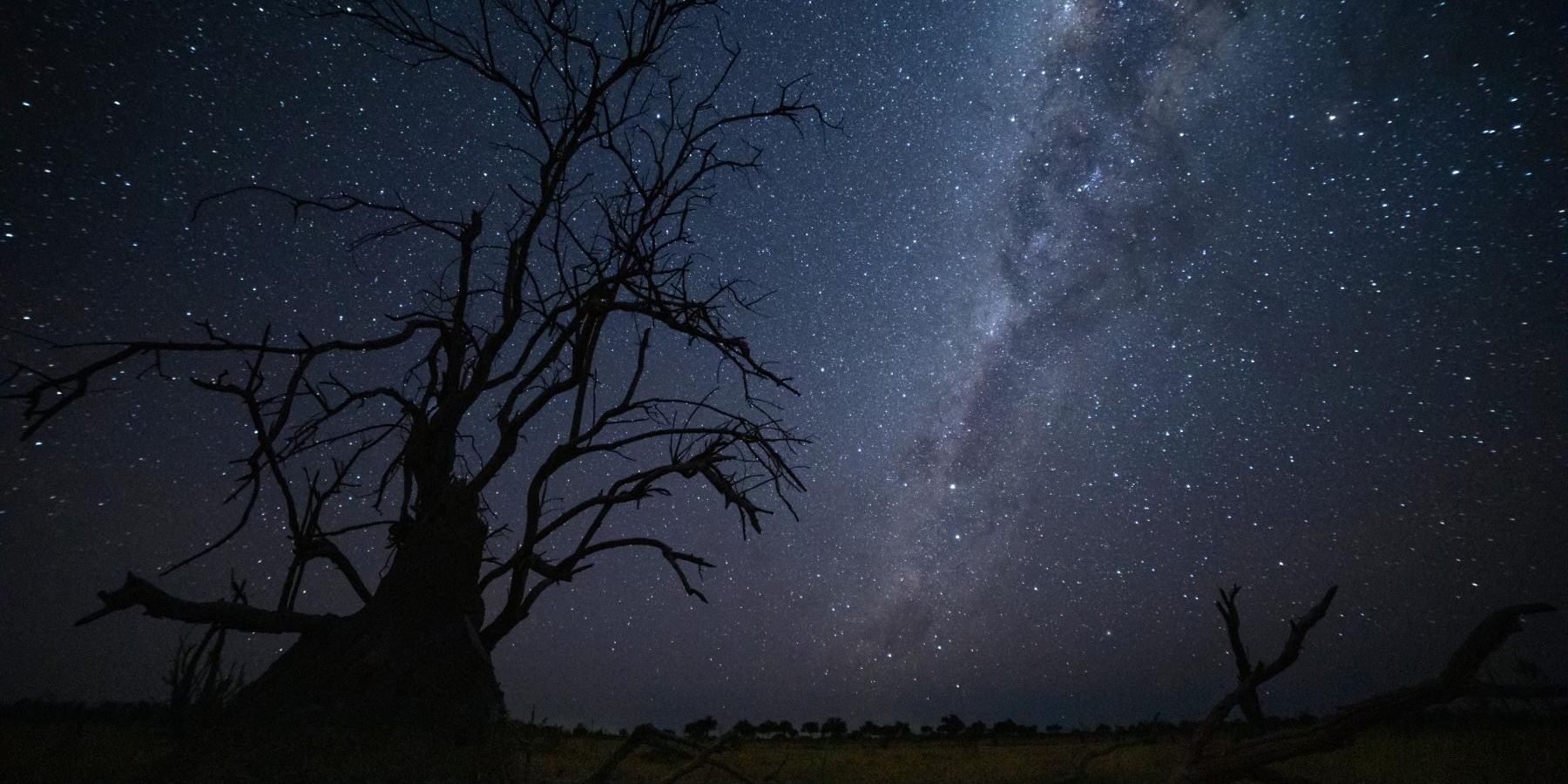 Private Wilderness Experience in Botswana
Experience the incredible landscape of the breathtaking Okavango Delta, observe wild animals in their natural habitat and broaden your personal horizon in an unparalleled way.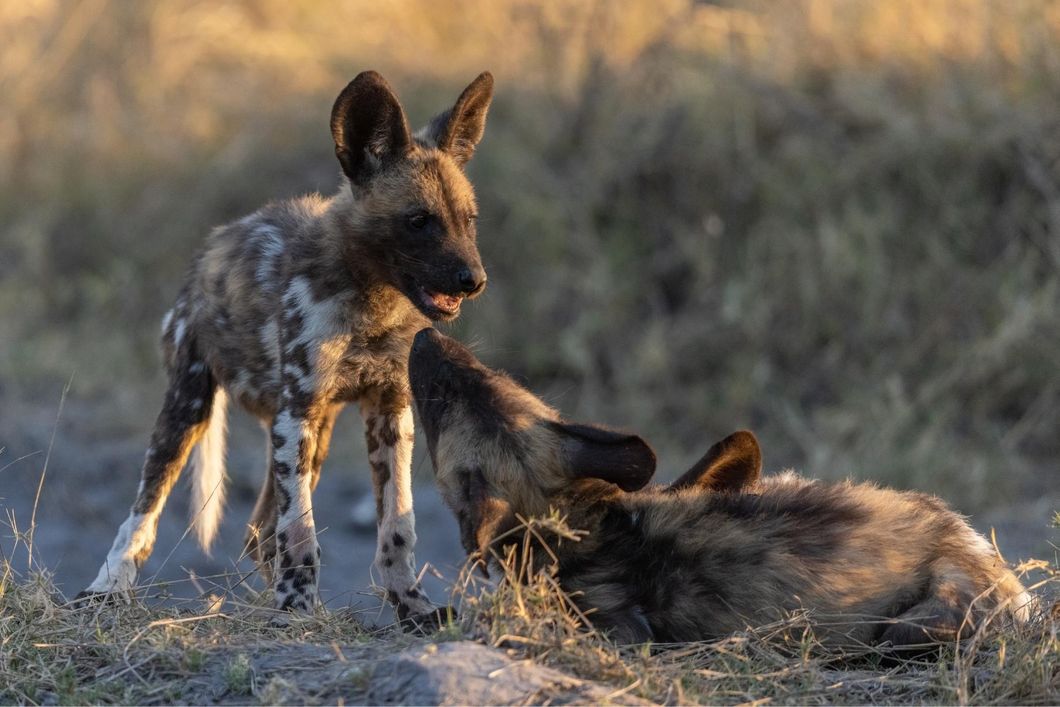 Arrival and orien­ta­tion in Botswana
First of all, you fly to Maun Airport. Your flight needs to arrive on the morning of the first tour day. Together with the other participants you will be picked up by Daniel and driven to Camp Kwapa.
There we will meet our fantastic co-organiser and facilitator Alan McSmith. With his years of experience and wealth of knowledge, he always provides unique experiences in the African wilderness.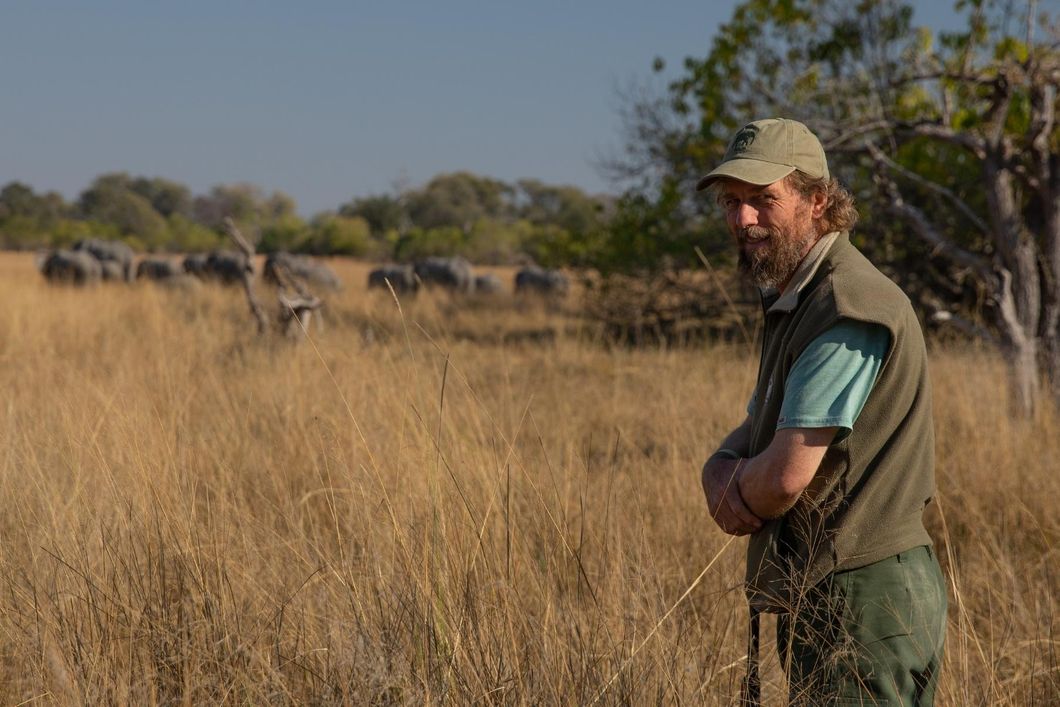 Private Wilder­ness Experi­ence with Natucate
Our Private Wilderness Experience is designed to provide you with an ideal combination of unique landscapes, fascinating wildlife sightings and in-depth learning experiences in nature.
A typical day during the tour looks like this: Every morning you will receive a hearty breakfast and then set off for the first excursion of the day. On foot or in an open game drive vehicle, your guide will take you and your group deep into the bush of the spectacular Kwapa region.
Together with Daniel he will acquaint you with the secrets of the flora and fauna of the delta, provide you with exciting background knowledge about the animals and plants you spot, introduce you to the art of tracking and discuss essential topics of nature and species conservation.
Around noon, when the hottest time of the day slowly sets in, you make your way back to camp, enjoy lunch together and – after a short siesta – go back into wilderness to collect more unforgettable wildlife memories. At sunset you return to Camp Kwapa and spend a relaxed evening gathering around the campfire.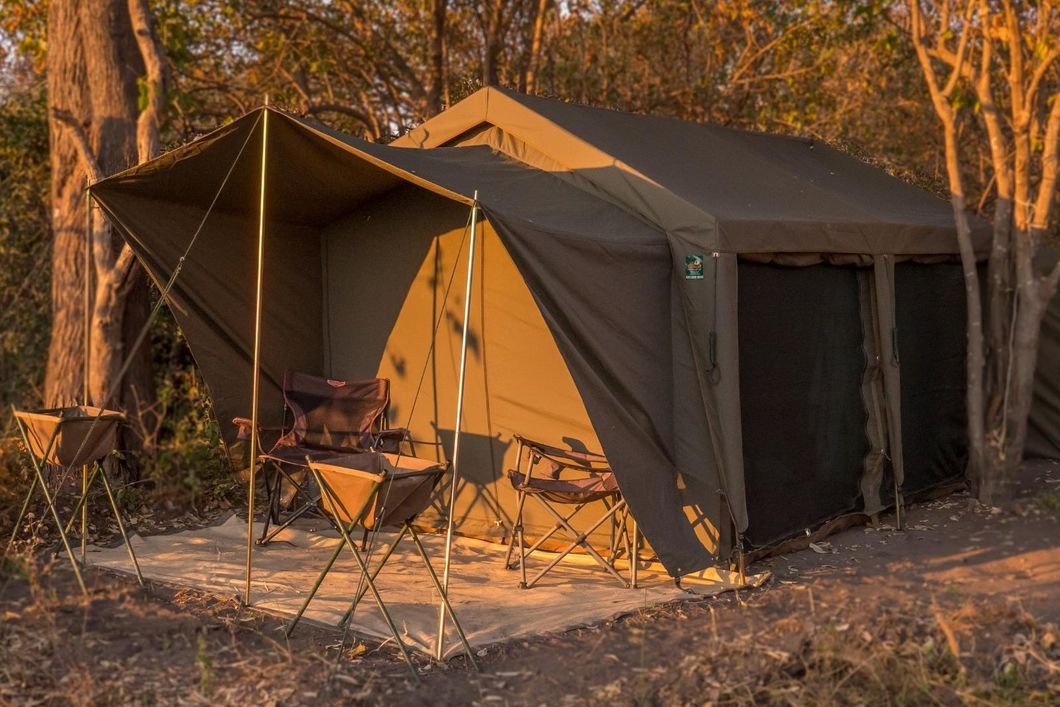 Accom­mo­da­tion in Kwapa
During your time in Botswana you and your group live in Camp Kwapa, located at the heart of the magnificent Okavango Delta. Here you and another participant of the tour share a safari tent with access to its bush bathroom: under the open sky and equipped with a small sink, toilet and bucket shower. Every day you will be provided with breakfast, lunch and dinner. Water, coffee, tea and snacks are also available at all times.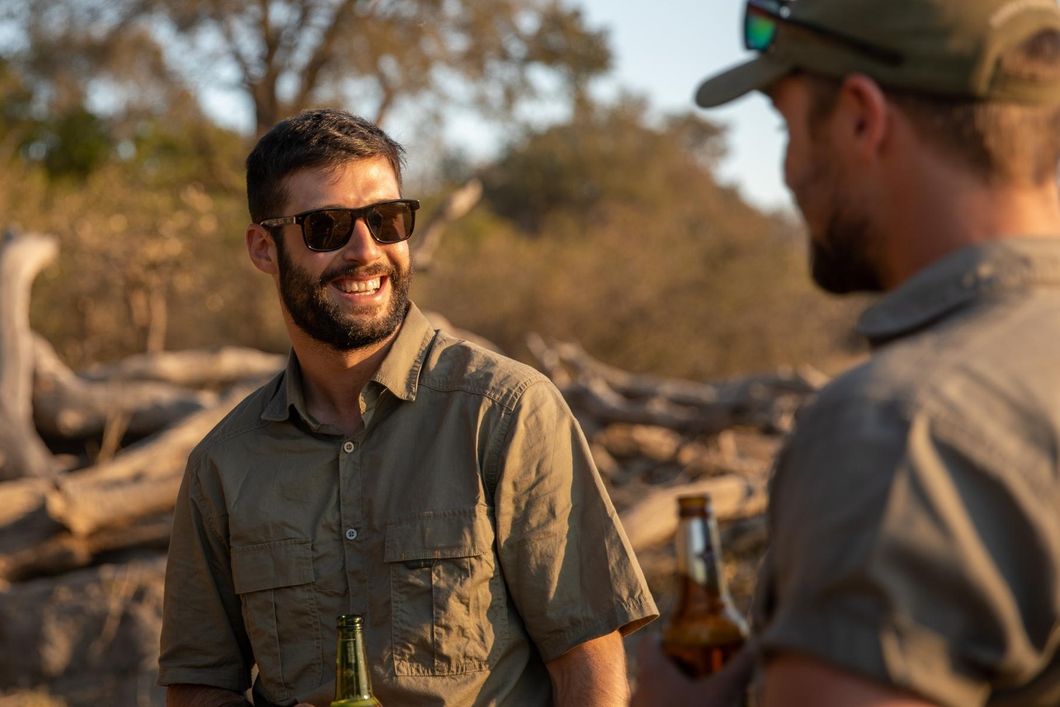 Leisure time during the Wilder­ness Experi­ence
You and your group spend most of the day exploring the African wilderness through game drives and walks. After you got back to camp for lunch, you can relax during the siesta: Read a book, relax in camp or sit down with the other participants to share the day's experiences. In the evening there is also time for your own activities.
Private Wilder­ness Experi­ence 2023
We take a look back at the unforgettable moments of our Private Wilderness Experience in Botswana last July in this video.
From the breathtaking sunsets over the Okavango Delta to the up-close encounters with majestic wildlife, this trip was a true adventure of a lifetime.
Arrival and start of the Private Wilderness Experience

Stay in Kwapa

End of the Private Wilderness Experience
Learn what others say about their Natucate adventure.
1. Camp Kwapa

During your wilderness adventure you will enjoy Botswana's stunning nature and experience the beauty of the private nature reserve south of the Okavango Delta that camp Kwapa is situated in. Every year the Okavango River floods wide areas of the Kalahari Desert and transforms the dry region into an oasis of lush vegetation and unique biodiversity. The region gives visitors the opportunity to observe the manifold fauna and to spot the "Big Five" as well as other animals like cheetahs, wild dogs, rhinos, hippos, giraffes, zebras, wart hogs or impalas. On an area of about 20,000 km² the Okavango River transforms the desert into an exceptional landscape with several lagoons, lakes and swamps. Besides those aqueous habitats also savanna, mopane forests as well as grass-, swamp- and marshlands dominate the landscape of the region.

2. Okavango Delta

The Okavango Delta in Botswana is without doubt one of the most spectacular natural sites in Southern Africa, if not in the entire world. Covering more than 20,000 km², the fertile oasis in the northwestern part of the country is the largest inland delta of our planet. The mighty UNESCO World Heritage Site is fed by the Okavango River, which once a year floods down from the highlands of Angola into an endless labyrinth of river courses, islands and lagoons. With a visit to the Delta, one of the last natural paradises on earth awaits you, whose awe-inspiring biodiversity will amaze every visitor.
Background of the Private Wilder­ness Experi­ence
Becoming a part of nature, learning about and from it and thus developing your own personality: Those who decide to take part in a Private Wilderness Experience will experience all that. In the rhythm of nature, your senses work at full speed. In unfamiliar situations you get to know yourself better which strengthens your self-confidence and gives you an incomparable feeling of freedom. Under the guidance of experienced guides and accompanied by Natucate founder Daniel, a trained field guide himself, you will build up your knowledge and become an expert in the wilderness – with the Okavango Delta being a truly unique background scenery.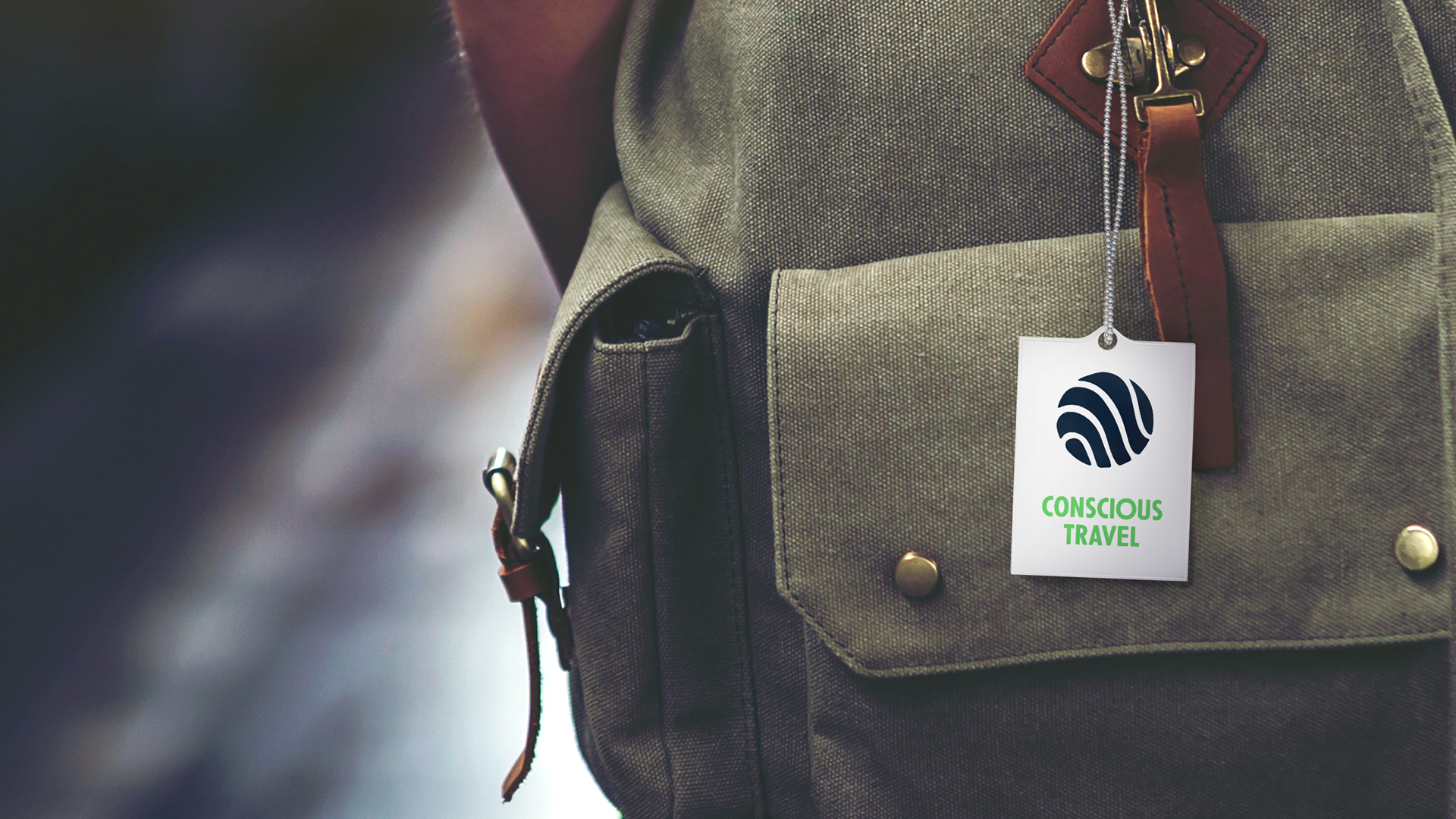 Conscious Travel
with Natucate
Supporting real conservation projects worldwide through individual wilderness adventures – our ambitions, our values, our service.