Natucate
Field Guide Level 1 Africa – Leila
Educational adventure: Read Leila's report about her amazing time as a Ranger student on our Field Guide Level 1 course in Africa.
To put these eight weeks into words seems impossible. Looking back, I know that I have finally found the place where I feel at home and where I want to return as soon as possible!
The magical big picture
I spent my 55-day course in Mashatu and Pridelands. Mashatu is my paradise - a beautiful, unfenced and vast reserve on the edge of the Limpopo River, adorned with wild sage, shepherd and mashatu trees. Our sundowners overlooking the endless scenery of Botswana, hikes amidst baobab trees and sandstone cliffs, and our elephant encounter on foot are my favourite memories. During the walking tours, we got closer to the animals than I ever imagined. A young elephant bull standing no further away than three meters, looking straight into your eyes, is incredibly moving. Suddenly, you feel so small. It is an indescribable feeling. Not to mention the beautiful starry night sky! You connect with nature in a very special way. Also, in Pridelands there were hardly any moments when the bush didn't surprise us - big cats visiting at night, a thievish hornbill, or a massive herd of buffalo during assessment week. And on days when we didn't see the big game, we focused on the little things and began to understand why even the biggest elephant cannot live without the smallest termite.
Personal achievement: tire change
I never thought I would or could ever write anything about cars. But for me, the dear Land Cruiser deserves its own section, because it unexpectedly thrilled me. The 4x4 is a Field Guide's basic equipment. It is extremely important to know your vehicle inside and out, so you can react accordingly in dangerous situations. As strange as it sounds, I had a lot of fun changing the 20 kg tires. Especially when you are stuck in a pothole in the dark and, in the best-case scenario, the bushes next to you are rustling, and a scorpion crosses your way, you realize how important it is to keep calm and become master – or woman – of the situation again. Blindly knowing where your spotlight, spare tire, jack, or key are is essential. When you are out in the bush, your vehicle is an extension of your body: how loudly or quietly can you drive past animals, how close can you get, how do they react to the vehicle, and how do you position it best to give your guests a good view while at the same time not frightening the animals or blocking their escape route? Automatically, you end up combining several skills in one: driving, orientation, entertainment and constant awareness. Contrary to my initial anxiety, I realized that I very much enjoyed driving through the bush and miss it now.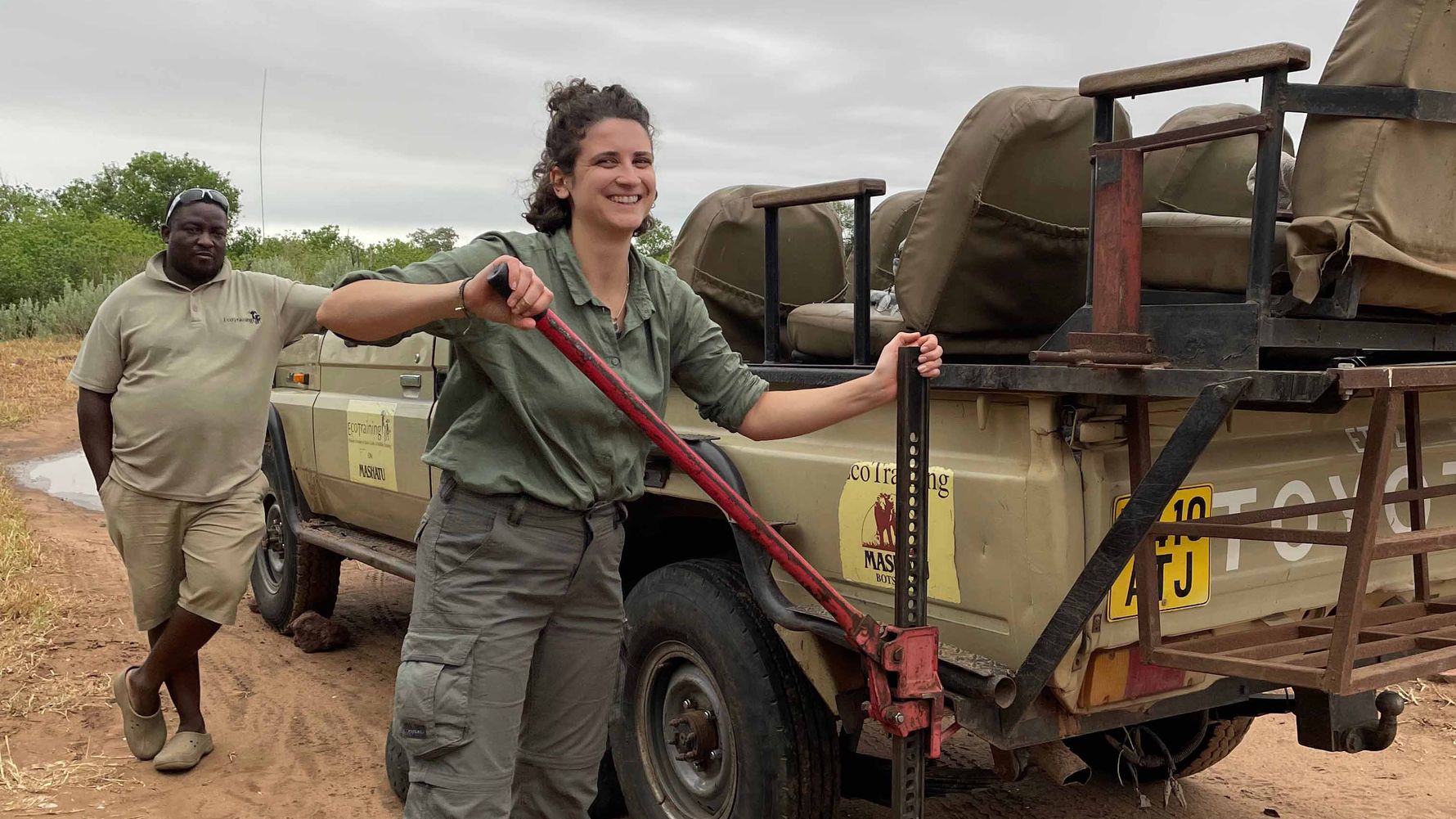 New perspectives
Our program was both theory and practice oriented, with bush walks or game drives twice a day and theory lessons at noon. In practice, each of us took turns acting as the guide, which made me feel more confident every day until the final exam. We also did two safaris at night and a sleep-out outside of camp (a personal highlight). In these eight weeks I learned an incredible amount about the circle of life and the food chain, weather patterns, historical migration routes, the kingdom Animalia, and me. Learning, however, is not limited to one area and goes beyond theory lessons and animal observations. You get to meet new people, different cultures and life experiences, and possibly experience exciting things outside the regular program. I find this incredibly enriching - both professionally and personally.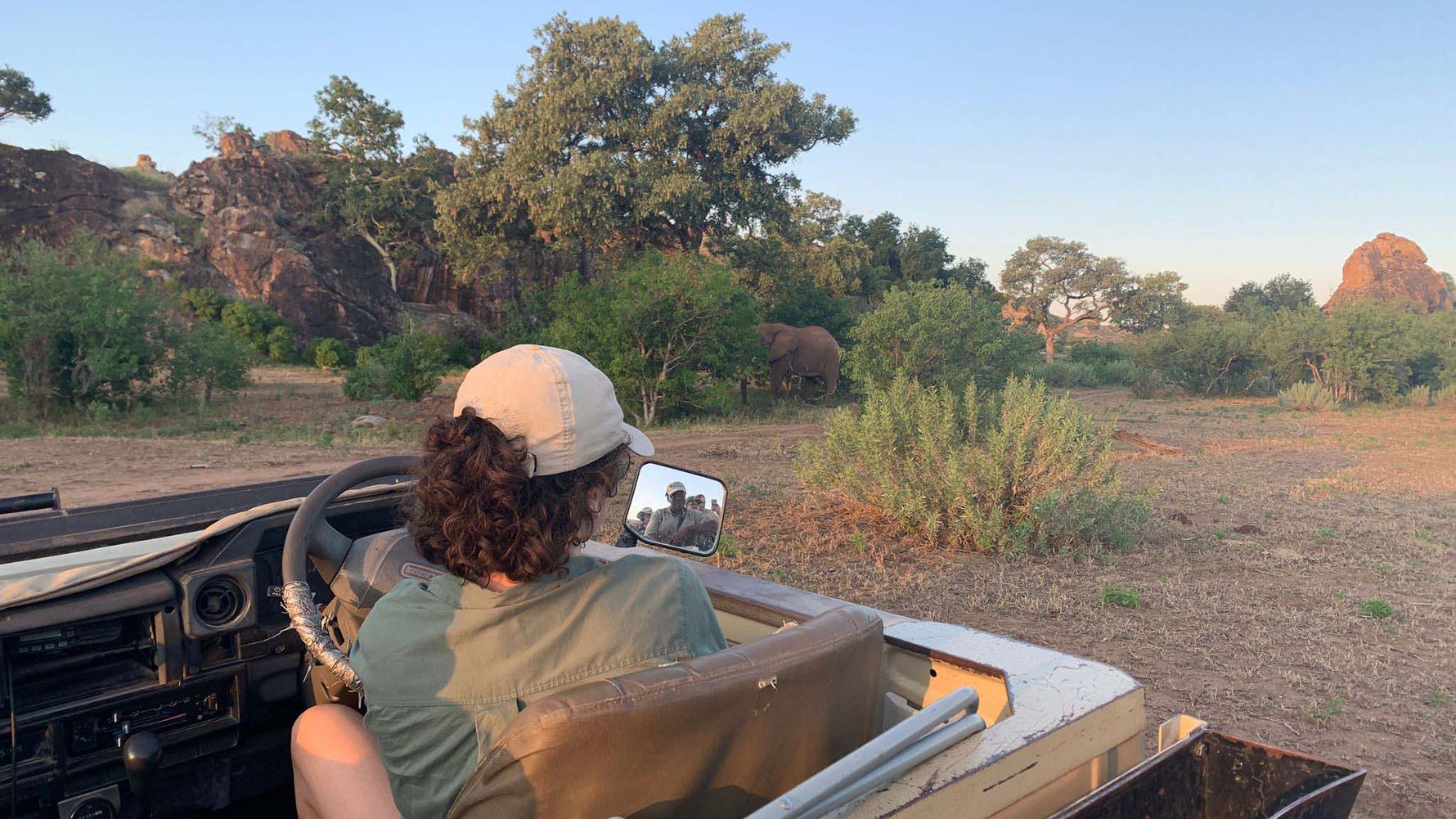 City girl becomes girl scout
The theory can be overwhelming, but it is fascinating and diverse. The ability to combine theory with practice and directly apply what I learned helped me a lot. For me, it was great to be outside all day! I felt like a kid discovering nature in a whole new way. Tracking, recognizing bird calls and rock types; little by little I analysed which animal was here, in which direction it moved, where it is headed and why this plant grows here and not any other. And at night, I always found myself automatically making out the true south by means of the Southern Cross.
In addition to a vast knowledge and great memories, I took home new, valuable friendships. It was nice to meet like-minded people with whom I could share all the knowledge and experiences. I dearly miss studying together, sitting around the campfire and eagerly awaiting the roar of the lion with my tent mate. Mostly, I crave being outside in the bush exploring, learning something new every day and not knowing what to expect – personally, one of the greatest things about the course.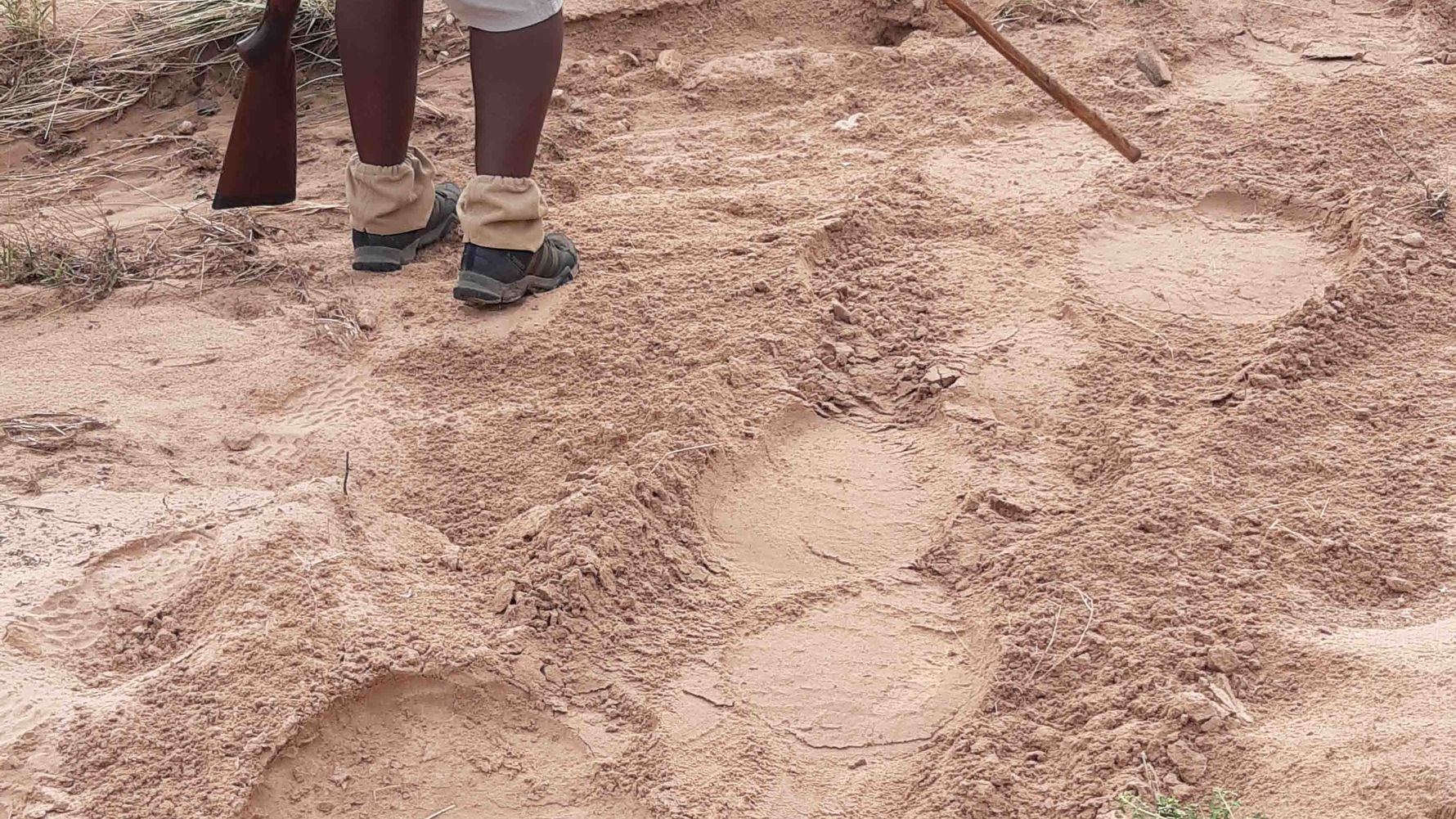 The best investment
No need to say that the price can be overwhelming. To be honest, not everything went smoothly and some things around camp did not work too well. On the other hand, I neither expected nor wanted the same circumstances as at home and most things were a special and instructive part of the experience for me, especially the outdoor shower in Mashatu!
I could write a whole novel, but space is limited. Therefore, my advice to you: make your own experiences and be open and respectful of what awaits you. You will definitely not regret it, and you will be one great life experience richer. I am very thankful for the great support from Natucate, beginning to end! Thank you once again for this unforgettable adventure!