Safaris South Africa: Wilder­ness Explorer
South Africa – a country that fascinates nature lovers with a diversity of attractions.
Manifold landscapes – from a rugged coastline and sandy beaches to lush forests and vast savannahs – an incredible biodiversity, numerous wild animals, and awe-inspiring nature reserves such as world-renowned Kruger National Park can be admired when immersing yourself into the depths of the country.
Our twelve-day private safari trip will lead you to some of South Africa's finest wildlife areas and gives you the chance to explore pristine landscapes and an abundance of animals by foot and in a classic game drive vehicle. Your private guide will show you the most beautiful observation points in South Africa's Kruger National Park, Mabalingwe Nature Reserve, Marakele National Park and Madikwe Game Reserve and provide you with interesting background information about the local flora and fauna. Besides from being able to enjoy the comfort and atmosphere of authentic safari camps, you will get the chance to connect with nature on a special level by spending two nights under Africa's unparalleled night sky as part of an adventurous Wilderness Trail.
Enjoy an unforgettable safari experience and embrace the wild nature of South Africa.
Highlights
Get to know four different wildlife areas on this 11-night safari trip

Roam world-renowed Kruger National Park and other fasci­nating nature reserves

Discover South Africa's wildlife on foot and on classic game drives

Enjoy the comfort and atmos­phere of authentic safari camps

Take part in a Wilder­ness Trail and sleep under Africa's incom­pa­rable night sky

A special extra: a private guide throughout your safari adventure
Locations
Hutwini Trails Camp
Itaga Private Game Lodge
Elephant Camp
Mosetlha Bush Camp
Included in the programme fee

Assistance with travel arrangements
Assistance with selecting travel insurance
Assistance with booking flights
Pre-departure information pack
Accommodation as per itinerary
Daniel, your travel agent for Southern Africa
You would like to learn more about this trip? Don't hesitate to contact me! Our service doesn't end with your departure: I answer all of your questions and support you before, during and after your stay abroad.
On safari in South Africa
On this twelve-day safari, operated by a private guide, you will experience the landscapes and biodiversity of four awe-inspiring wildlife areas in South Africa, including breathtaking Kruger National Park, by taking part in daily game drives, bush walks and an adventurous Wilderness Trail.
Arrival and orien­ta­tion in South Africa
You will first travel to O.R. Tambo International Airport in Johannesburg where you will be greeted and picked up by your guide. Afterwards you will be driven to Polokwane where you will spend the first night. The next morning, after breakfast, you will be transferred to you first wilderness destination: Makuleke in awe-inspiring Kruger National Park.
Activ­i­ties during your safari in Southern Africa
An activity in the morning and an activity in the afternoon usually make up a typical safari day. In this case this will be a game drive in an open off-road vehicle or a walking safari through the wild nature of the region – always accompanied by your private guide.
Since most animals are most active in the early morning hours and therefore chances of fascinating sightings are best, you and your guide will set off for your first bush excursions at sunrise. During a game drive or bush walk, your private guide will take you through beautiful natural landscapes in Kruger National Park, Mabalingwe Nature Reserve, Marakele National Park and Madikwe Game Reserve where an abundance of wildlife can be admired.
With a bit of luck animals like the Big Five – lions, elephants, leopards, buffalos and rhinos – as well as giraffes, hippos, antelopes and possibly even wild dogs will show up. And also the fascinating world of plants as well as South Africa's rich bird life will surely amaze you.
Shortly before the midday heat sets in, your guide will take you back to your accommodation. Here you will enjoy a strengthening lunch and gather new energy during the following siesta. In the afternoon, after some coffee and tea, you will once again immerse yourself into Southern Africa's magnificent wilderness. After certainly more breathtaking wildlife encounters you will return to your accommodation in the evening and enjoy a rich evening meal. In the light of the campfire and surrounded by the nocturnal sounds of South Africa's bush, the day finally draws to a close.
Accom­mo­da­tion during your safari trip
Your very first stop will be the Africa Roots Guest House in Polokwane where you will spend one night on your way from Johannesburg to Kruger National Park. In this typical B&B style accommodation you will be accommodated in a spacious, comfortable double room which has access to its own bathroom. The guesthouse has a dining area, a little lounge as well as a backyard including a swimming pool. The last night of your trip, though, will be spent in Holiday Inn Johannesburg Airport, a comfortable and well-equipped hotel close to O.R. Tambo. Here you will also be accommodated in a spacious double room plus own bathroom.
The seasonal Hutwini Trails Camp is located near the banks of the Luvuvhu in one of the wildest parts of magnificent Kruger National Park. Guests are accommodated in rustic safari tents which have access to their own bush bathroom – no rooftop and equipped with a typical bucket shower. In the camp guests will also find a small lounge and dining area as well as a common campfire place. Limited hand washing and charging electronic devices will be possible. The camp is unfenced and perfectly integrated into nature – a unique wilderness experience.
Located in the scenic Waterberg Mountains near Bela Bela, your second accommodation Itaga Private Game Lodge accommodates its guests in spacious, air-conditioned safari chalets which are connected to their own bathroom, often equipped with an outside bush shower. The chalets furthermore have their own patio, including comfortable seating options. Charging electronic devices will be possible. The main area of the lodge has a lounge, a dining area, a cocktail bar with a viewing deck, a swimming pool and a curio shop.
The private Elephant Camp, your third accommodation, is located in Marataba, part of beautiful Marakele National Park. The central dining area of the camp where guests enjoy their meals together is overlooking a water hole which is frequently visited by wild animals such as elephants, cheetahs or different birds. In Marataba, guests are accommodated in spacious and highly comfortable safari tents. All of the tents have their own open bathroom, a veranda and charging points. Furthermore, Elephant Camp offers laundry service.
Nestled at the heart of the Big 5 Madikwe Game Reserve guests will find unfenced Mosetlha Bush Camp, offering an intimate and rustic safari experience. In this ecofriendly lodge you will sleep in raised wooden cabins set around a central campfire. Bush bathrooms are not ensuite, but provide an essentially private experience. Limited hand washing will be possible. Simplicity and authenticity is what characterises this camp – therefore, there won't be running water or electricity. An unforgettable and wild safari experience is certain here!
Free time as safari guest in South Africa
Each day after lunch a siesta takes places which lasts for a few hours until the early afternoon. Safari guests can use this time to relax. After dinner there is also time for own activities. Reading a book, sitting around the campfire or simply enjoying the scenery in and around the safari camp are typical ways to spend the free time.
Arrival in Johannesburg and transfer to Polokwane

Transfer from Polokwane to Makuleke (Kruger National Park)

Exploration days in Makuleke

Transfer from Makuleke to Mabalingwe

Transfer from Mabalingwe to Marataba (Marakele National Park) and start of Wilderness Trail

Wilderness Trail in Marataba

Exploration day in Marataba and end of Wilderness Trail

Transfer from Marataba to Madikwe Game Reserve

Exploration day in Madikwe Game Reserve

Transfer from Madikwe Game Reserve to Johannesburg

Last day in Johannesburg and departure
Learn what others say about their Natucate adventure.
1. Hutwini Trails Camp

Hutwini Trails Camp is a seasonal bush camp and located near the banks of the Luvuvhu River in one of the wildest parts of awe-inspiring Kruger National Park. Guests are accommodated in rustic safari tents which are attached to their own bush bathroom – meaning no rooftop and equipped with a typical bucket shower.
The camp is unfenced and perfectly integrated into nature – a unique wilderness experience is certain. As part of daily game walks and drives guests can explore the abundance of wildlife that Kruger National Park has to offer, including the wonderful Big Five.

2. Itaga Private Game Lodge

Itaga Private Game Lodge is located in the greater Mabalingwe Nature Reserve in the shadows of the Waterberg Mountains and offers luxury lodging in eight tastefully appointed, air-conditioned safari chalets. Each chalet has access to its own bathroom as well as to a small veranda. Other facilities that guests of Itaga can enjoy include a lounge, a cocktail bar, a small curio shop and a swimming pool.
Various activities allow guests to immerse themselves into the wilderness of Mabalingwe Nature Reserve and to explore diverse landscapes and countless wild animals.

3. Elephant Camp

Guests of Elephant Camp can look forward to a combination of wilderness and luxury. Located in magnificent Marataba directly at a small water hole, wild animals can be observed right from the camp's dining area. Guests will be accommodated in comfortable, spacious safari tents which are all equipped with an open bush bathroom and an own veranda.
Daily game drives and walks together with an experienced guide enable visitors to explore the region's rich flora and fauna – which also includes the fascinating Big Five.

4. Mosetlha Bush Camp

Mosetlha Bush Camp is intimately located in the heart of the Madikwe Game Reserve and well-known for exclusive and private wilderness encounters. The ecofriendly camp is unfenced and can accommodate a maximum of 16 guests. These will stay in raised safari-style wooden cabins which are situated amidst of the Madikwe bushveld around a common fireplace. Fenced sanitary facilities are conveniently located among the cabins.
Experienced guides will take guests on daily game drives to spot the Big Five, the rare and endangered wild dog, cheetahs and a huge variety of other game.
Background of the safari trip in South Africa
Explore four different, breathtaking wildlife areas of South Africa on this twelve-day safari trip including your own private guide! With Kruger National Park, Mabalingwe Nature Reserve, Marakele National Park and Madikwe Game Reserve you will witness awe-inspiring Big Five regions as part of daily game drives and walks. Authentic safari camps, nestled at the heart of South Africa's wilderness, will contribute to your perfect Africa experience. Your adventure will be topped off with a two-night Wilderness Trail which enables you to fully connect with the country's wild nature, equipped with nothing but your sleeping bag! This safari provides the perfect combination of wilderness adventure, wildlife exploration and hiking trip.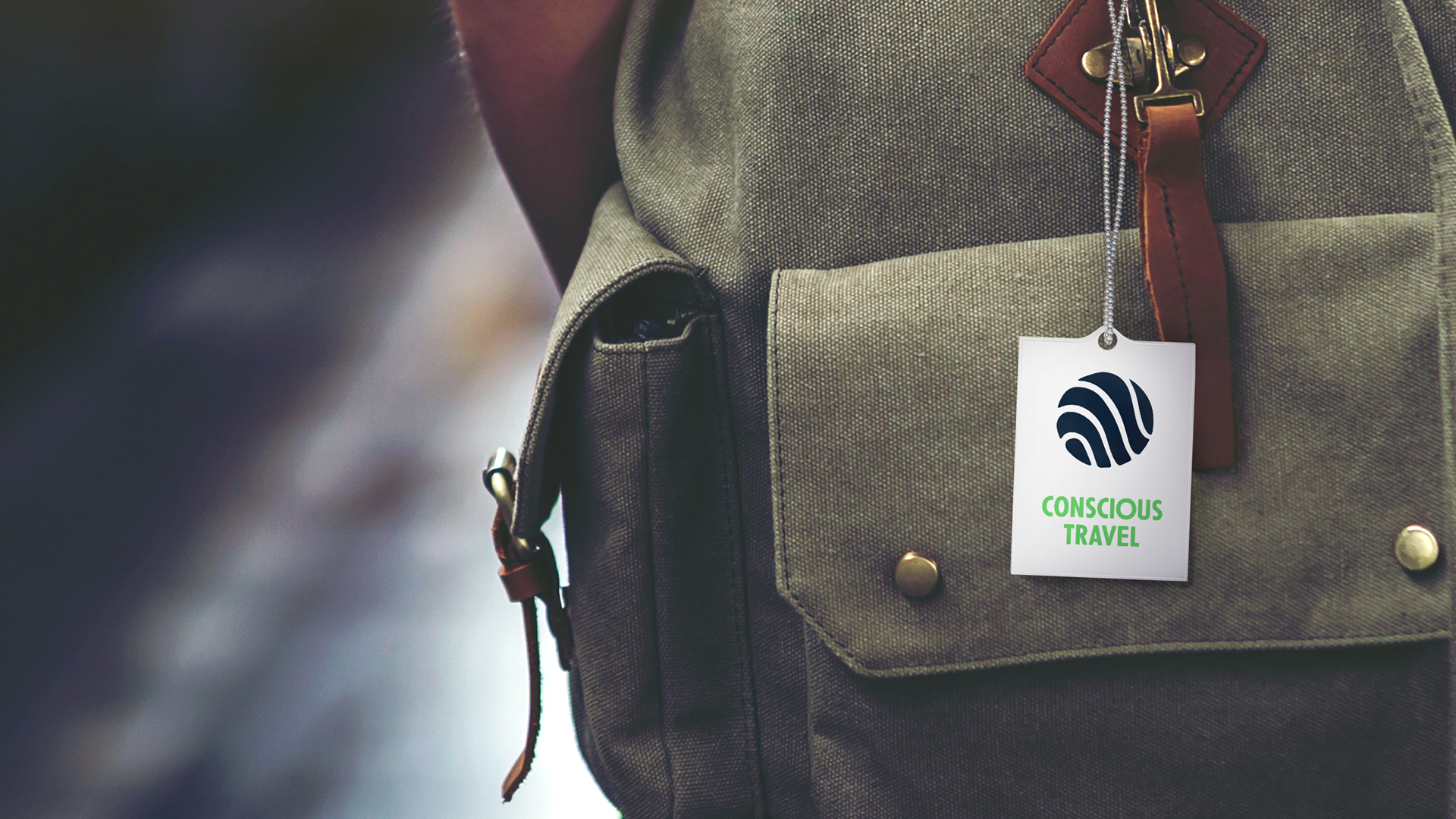 Conscious Travel
with Natucate
Supporting real conservation projects worldwide through individual wilderness adventures – our ambitions, our values, our service.