Natucate
EcoQuest South Africa – Wynne
Wynne travelled to South Africa to immerse herself into the Africa's fascinating flora and fauna as part of our EcoQuest course. Learn more about her fascinating time in the bush.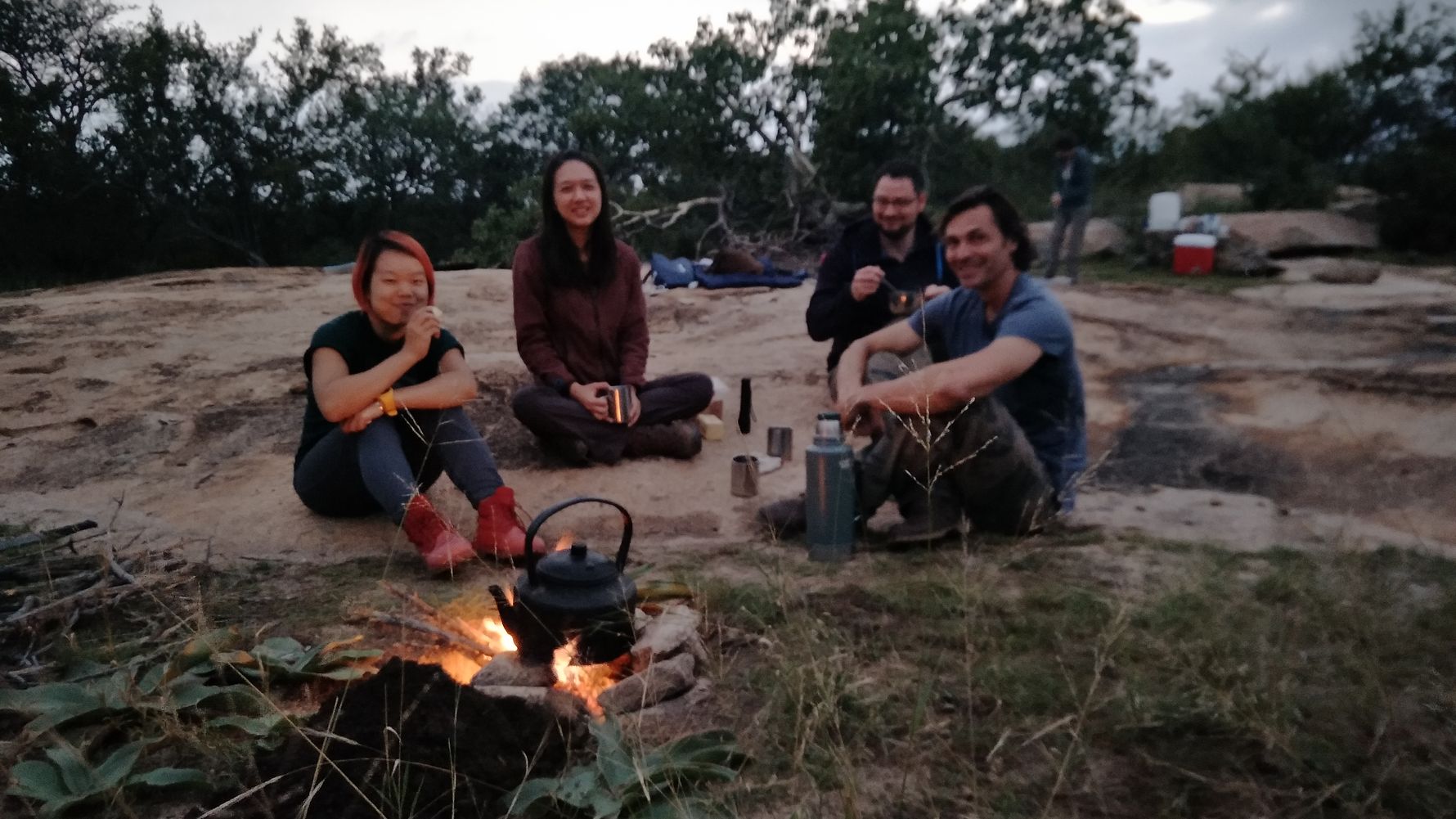 Profile
Name: Wynne
Age: 29
Project: EcoQuest course in South Africa
Locations: Karongwe/South Africa
Duration: April 2019 – 14 days
Rating
Support from the Natucate team:
Arrival:
Project partner:
Accommodation:
EcoQuest course in South Africa – Feedback: Eight questions for Wynne
1) Could you give us a short overview about your activities during the course?
During the 14 days, we followed a flexible schedule of rising early at the break of dawn, going on a morning activity of either a game drive or bush walk, enjoying a spread of breakfast, attending a lecture on varying topics (i.e. ecology, tracks and signs, astrology, birds), having a light lunch, going for an evening activity and thereafter finishing the day off at dusk with a buffet dinner. In the afternoon, there was free time to read the library of books available, use the outdoor gym, play volleyball or just take a nap.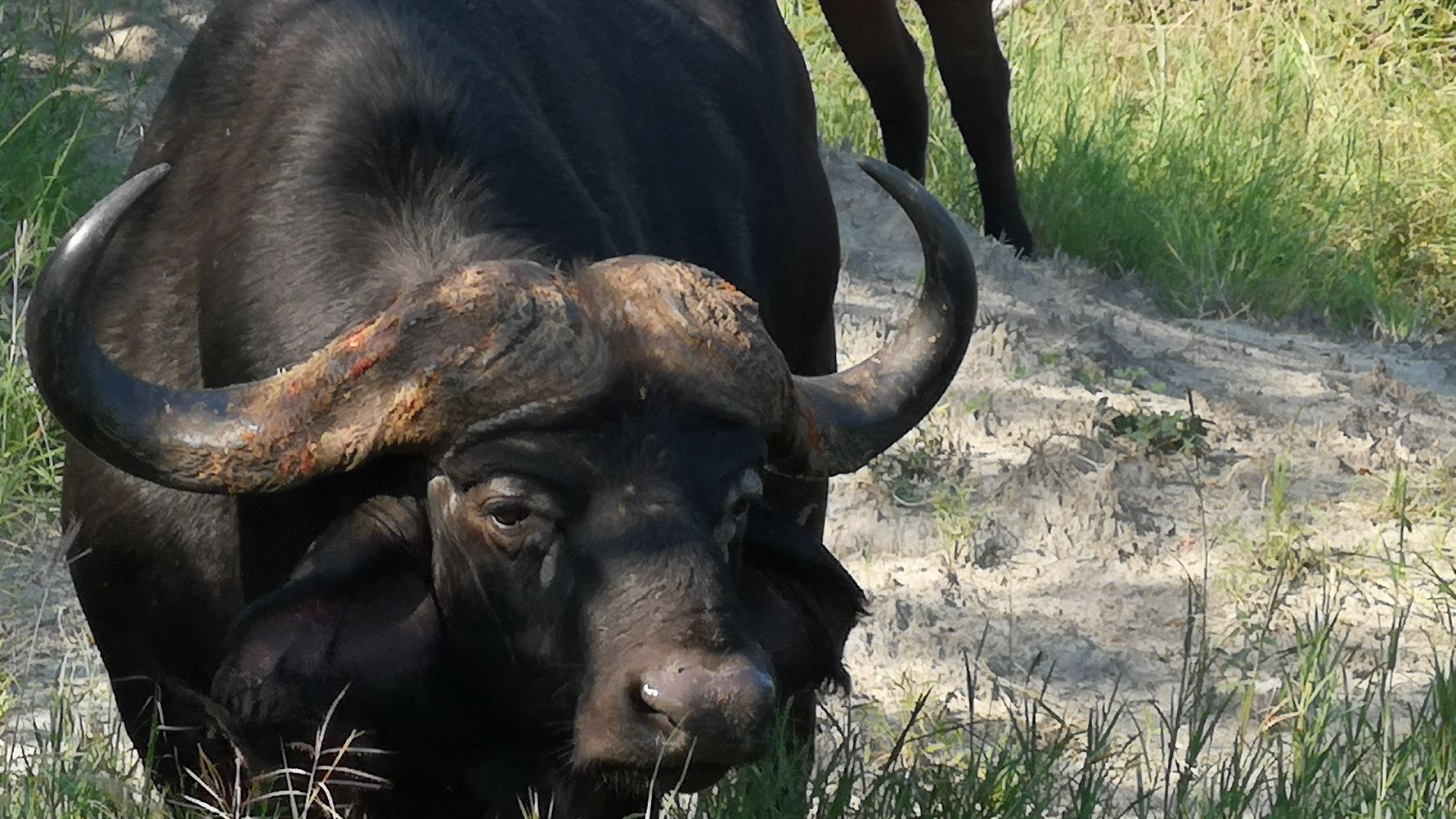 2) What were your biggest challenges during the course?
At the beginning, the biggest challenge was getting used to the darkness of the night without light running on electricity. As it was completely dark in the communal toilet and going anywhere, including back to the tent, it could be troublesome to have to carry a torch everywhere. Taking a shower after dinner was also a challenge. However, the darkness soon became something cherished as the keeness of my other senses heightened. It became something I miss. Perhaps another challenge was also avoiding collecting prickly grass seeds in my pants during the bush walks, especially in the morning when condensation made the ground pretty wet. Eventually, I learnt how to dress more appropriately and the grass didn't bother me anymore.
3) Was there anything you liked most? Or anything that left you with a negative impression?
The entire experience had been spectacular and I would even say life-changing. I liked the fact that I was part of a very natural environment and it could not get anymore natural then living in the same habitat as the wild game. The surprise visits by the family of nyala every now and then were so lovely. The fact that I could hear the cries of hyenas and incessant calls of birds when sleeping or waking was also something that felt very real and precious, reminding me how authentic an environment I was in.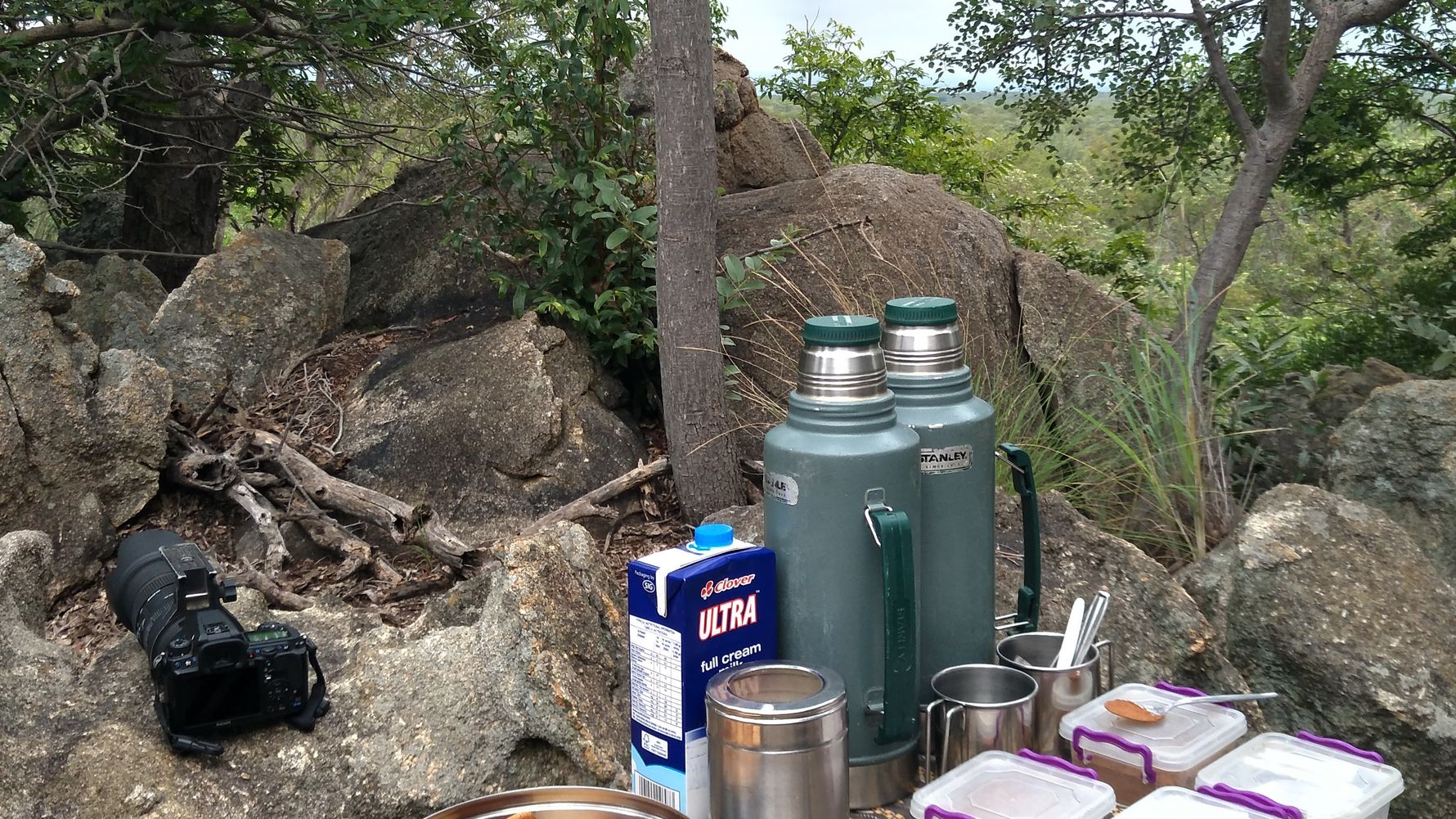 4) Did you have certain expectations before you started the course?
I did not expect to meet so many like-minded people whom I could call friends before I started the project. Over the span of two weeks, the camaraderie forged with the people I spent almost every waking moment and experienced the wonders of nature with was something I definitely did not expect. It made the entire experience all the more enjoyable and fun! Now we have a Whatsapp group chat where we share the awesome photos captured during the trip and we are still very much in contact, hoping to go on another quest of similar nature together.
5) Did you do anything during your free time that you can recommend to following participants?
The free time was a tad long and difficult to bear at first as I was so used to having my time and senses occupied every minute. Without the phone and ridden of social media, I was somewhat encouraged to seek entertainment elsewhere. Eventually, free time flew by so quickly reading books related to what we were learning, playing frisbee or volleyball with the new friends at camp, using the outdoor gym, and just taking a long much-needed outdoor shower. I was even late for the 3pm lunch the last few days as I had managed to slow down my pace of living so much to the extent of forgetting about time.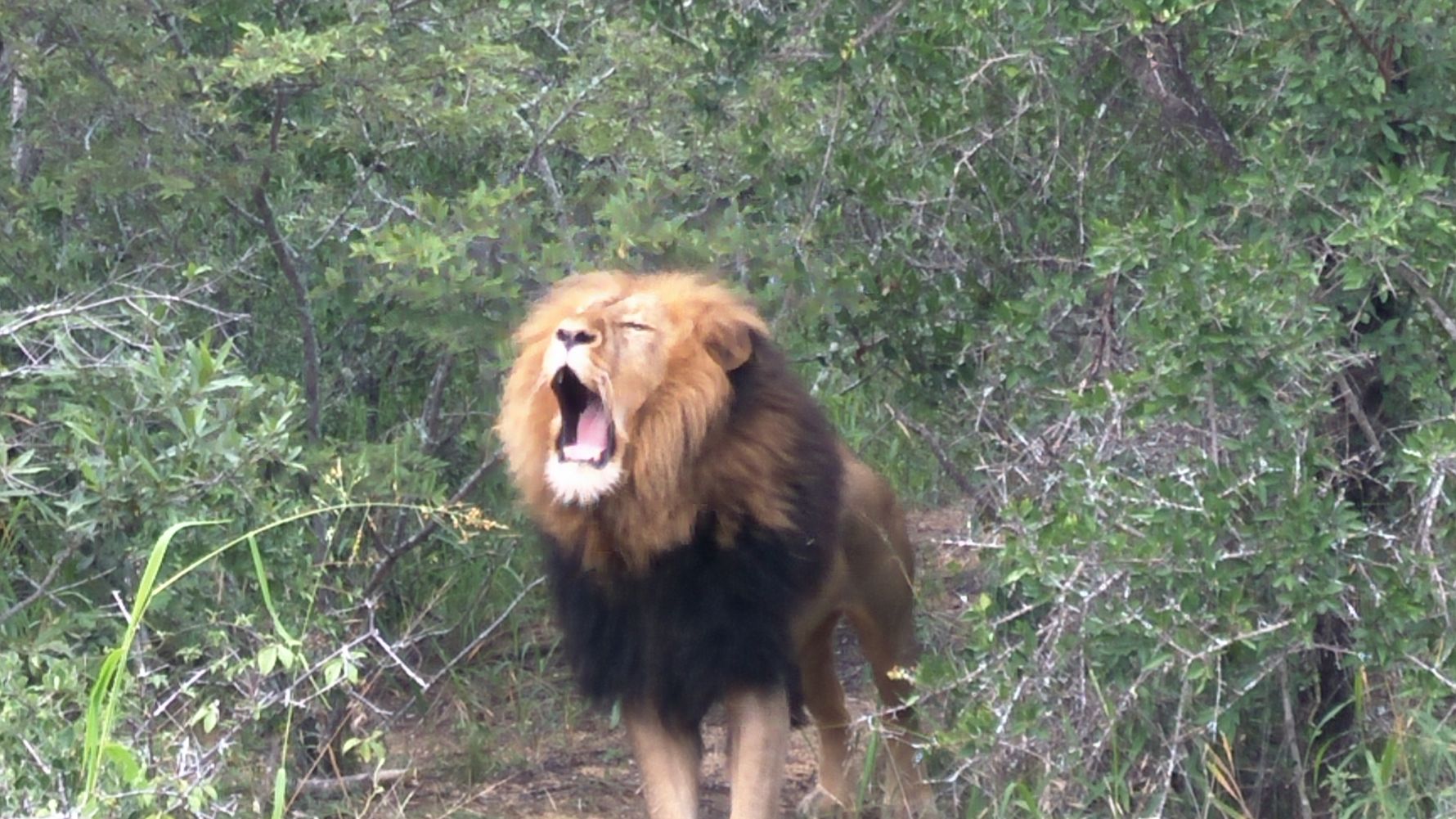 6) Which recommendations would you give to other participants?
Go with an open mind and heart. Believe in the power of nature and how it will ultimately speak to you the more you allow yourself to be immersed in it.
7) Can you guess how many additional expenses you had?
The main additional expenses came from the drinks, tips and laundry, which amounted to about USD40.
8) Here is some space for further suggestions or stories:
The crows swooped down and up in frantic motion just above the canopy in the not so far distance, making cries of alarm as if a massacre had just happened. "Look at that!" our instructor and field guide, Mike, drew our attention to the commotion, pointing at the circling crows from the jeep we were in." That's unusual. I'm sure the crows have discovered something. We need to investigate. Let's do a bush walk there tomorrow morning," Mike announced to all of us in the vehicle, with eyes widened with wonder. I thought, wow so that's how it works. Exciting. Unfortunately, the morning greeted us with pitter patters of drizzle and we had to do a game drive instead. Empathising with our earlier disappointment, the sun decided to be magnanimous and went against what the weather forecast had predicted.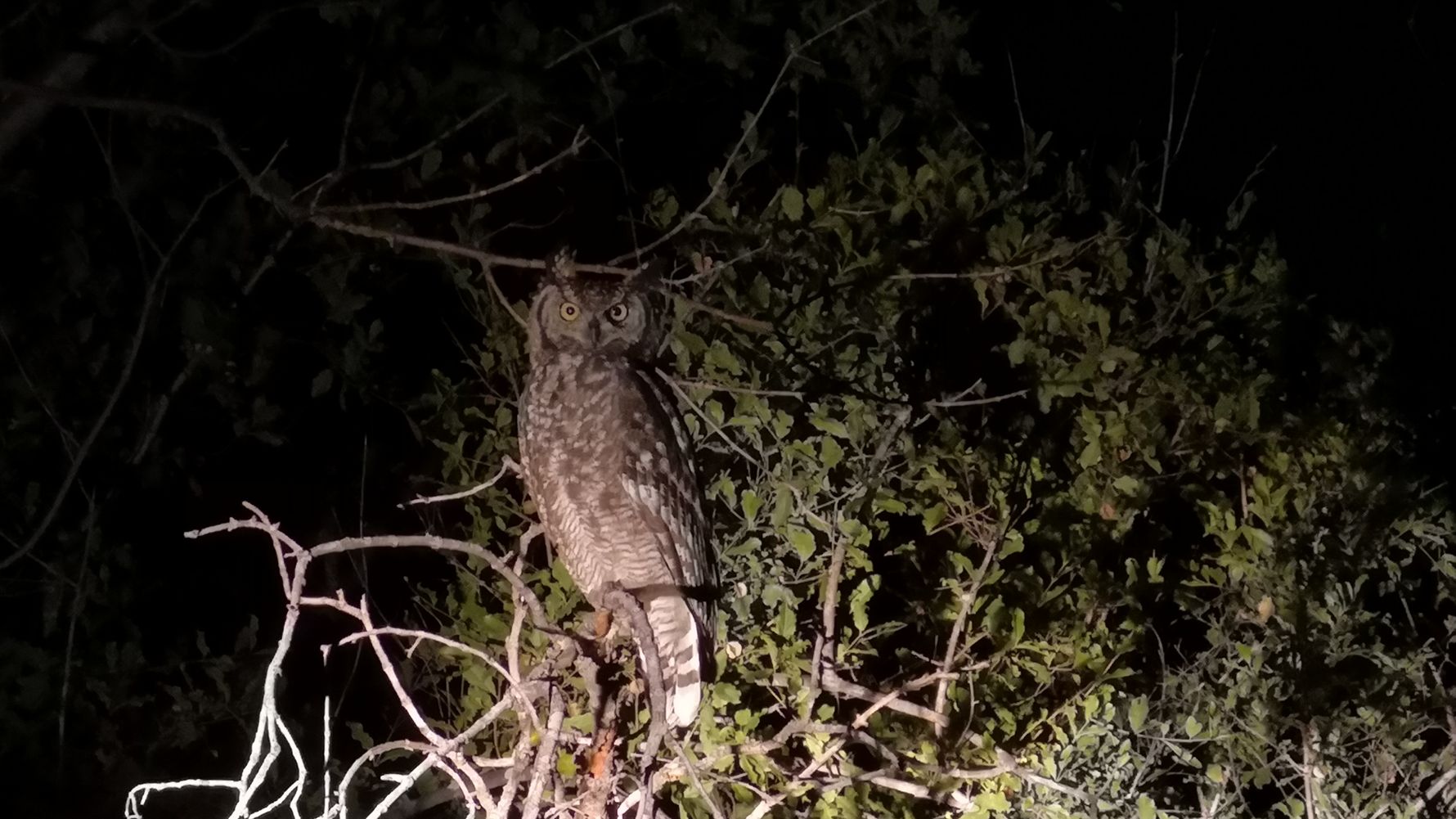 It was finally time to trek on foot to the spot where the crows had so very much wanted us to go. "Look at those tracks! I'm sure it must have been a hyaena who went to investigate," Max said in his British-accented English in his usual animated manner, as we looked down on the footprints on the sandy soil beside us," It's getting exciting isn't it." In a single file and not making a single sound as briefed beforehand, we followed the tracks and bam! A strong stench of rotting flesh hit us. It was the fishy-iest smell ever and it filled every molecule of the air.
"Hmm... The carcass must have been a few days old. This has to why the lion was missing the past few days, feeding here," Mike attempted to put the missing pieces of the puzzle together. "A leopard could be feeding on it now. They feed on very rotten meat too," Mike continued, "but if it was a lion so big, it would have left tracks here. So maybe not. But who knows, the ground is pretty hard here."
Mike's imagination always works overtime and animal stories coming from just one rhino marking have become a norm for us now. We continued walking and at one point, the stench in the air got unbearably strong. Mike decided that it wasn't a good idea for us to follow behind as it would alarm a cheetah, if present. He instructed Aagje, our backup guide, to lead us to the termite mount as he ventured into the deep bushes. We waited in pure anticipation. Could he have found the cheetah? Or perhaps a lion? What if he gets eaten up in the thick bushes? Oh well. The end of the story is an anti climax, but Mike promised that we will continue our hunt and find the carcass tomorrow on our bush walk.