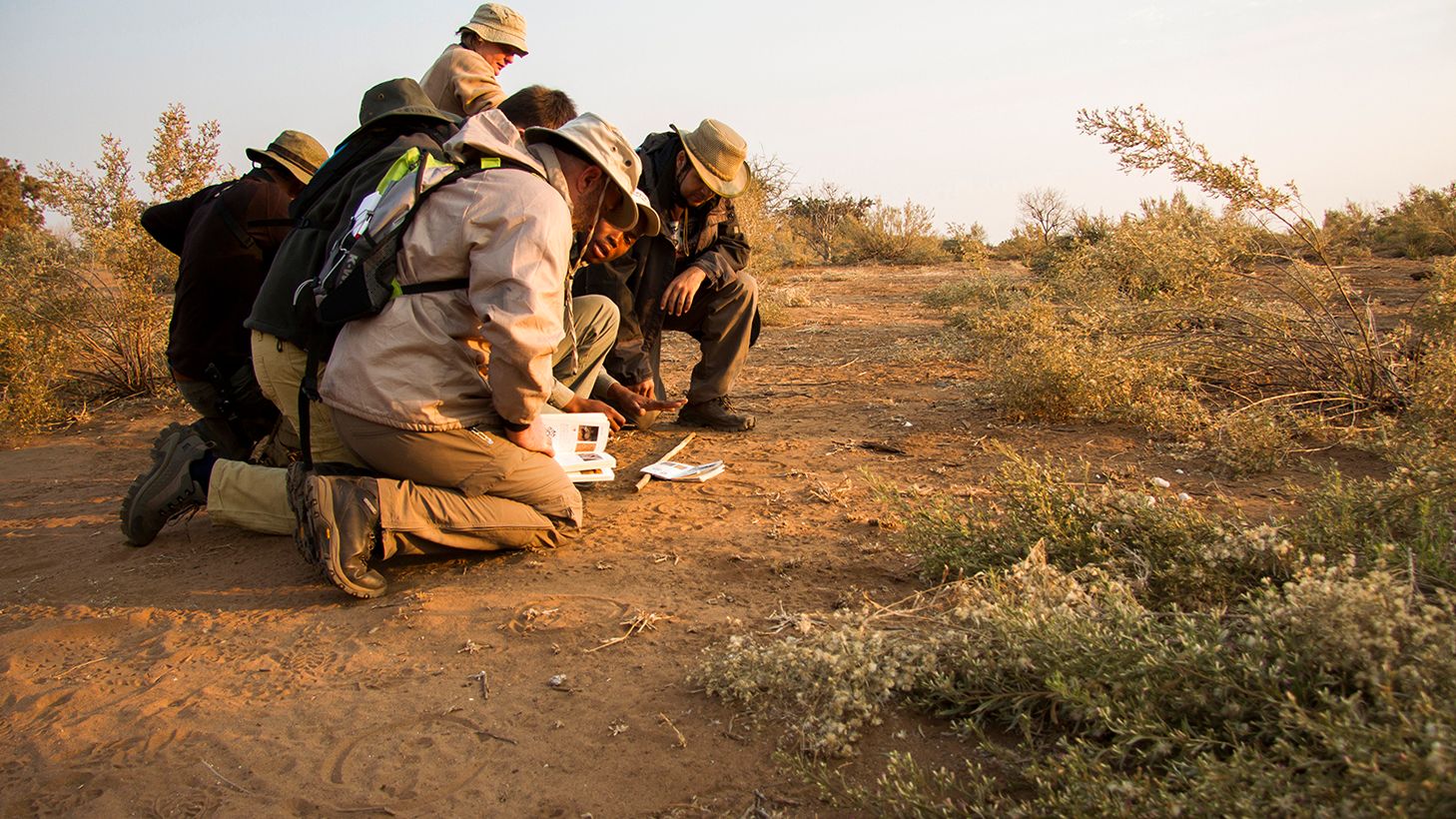 Field Course South Africa: EcoTracker Wildlife Monitoring
Take part in this unique training course in South Africa and acquire traditional skills in wildlife tracking and essential knowledge of conservation management within 28 days.
Tracking describes the skill and knowledge to recognize, interpret and follow animal signs. Skilled trackers know what an animal is doing – without actually seeing it. In short: Tracking opens the door to hidden worlds.
The art of tracking is one of the most complex skills in the world of wildlife and plays a significant role in the fields of ecotourism, species conservation and wildlife monitoring.
The course is divided into three different phases. In the last phase, you will have the opportunity to take a final exam and depending on the results achieved, obtain a Tracker Academy and FGASA endorsed Tracker certificate.
No matter what your reason is for attending the course – during your time as an EcoTracker you will immerse yourself in the breathtaking wilderness of South Africa, track fascinating animals and spend an unforgettable, enriching time amidst untouched nature.

Your EcoTraining Adventure – Why book with Natucate
As long-term partners of EcoTraining, we have a trusting relationship with the team on site and visit the camps ourselves each year. When booking your EcoTraining adventure with Natucate, you will benefit from expert advice, comprehensive travel preparation, 24/7 support and German travel law advantages. When booking with Natucate, you won't have any extra costs.
On our EcoTraining info page you can learn more about why to book your field course with Natucate.
Highlights
Live and learn for 28 days in the wilder­ness of South Africa

Immerse yourself in the breath­taking flora and fauna

Acquire key tracking skills

Become familiar with nature and species conser­va­tion

Learn from excellent guides with long-term tracking experi­ence

Meet people from all over the world

Receive an official FGASA certifi­cate upon successful comple­tion of the course
Locations
Camp Selati
Camp Pride­lands
Camp Karongwe

Camp Makuleke

Camp Pongola
Included in the programme fee

Placement in the programme
Assistance with travel arrangements
Assistance with selecting travel insurance
Assistance with booking flights
Risk coverage certificate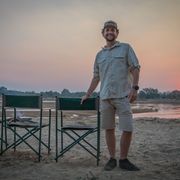 Daniel, your travel agent for Southern Africa
You would like to learn more about this trip? Don't hesitate to contact me! Our service doesn't end with your departure: I answer all of your questions and support you before, during and after your stay abroad.

Note: The price stated above is an approximate value. Due to sharp fluctuations in the exchange rate of the South African Rand, the final price for this trip will be calculated at the time of enquiry based on the latest exchange rate.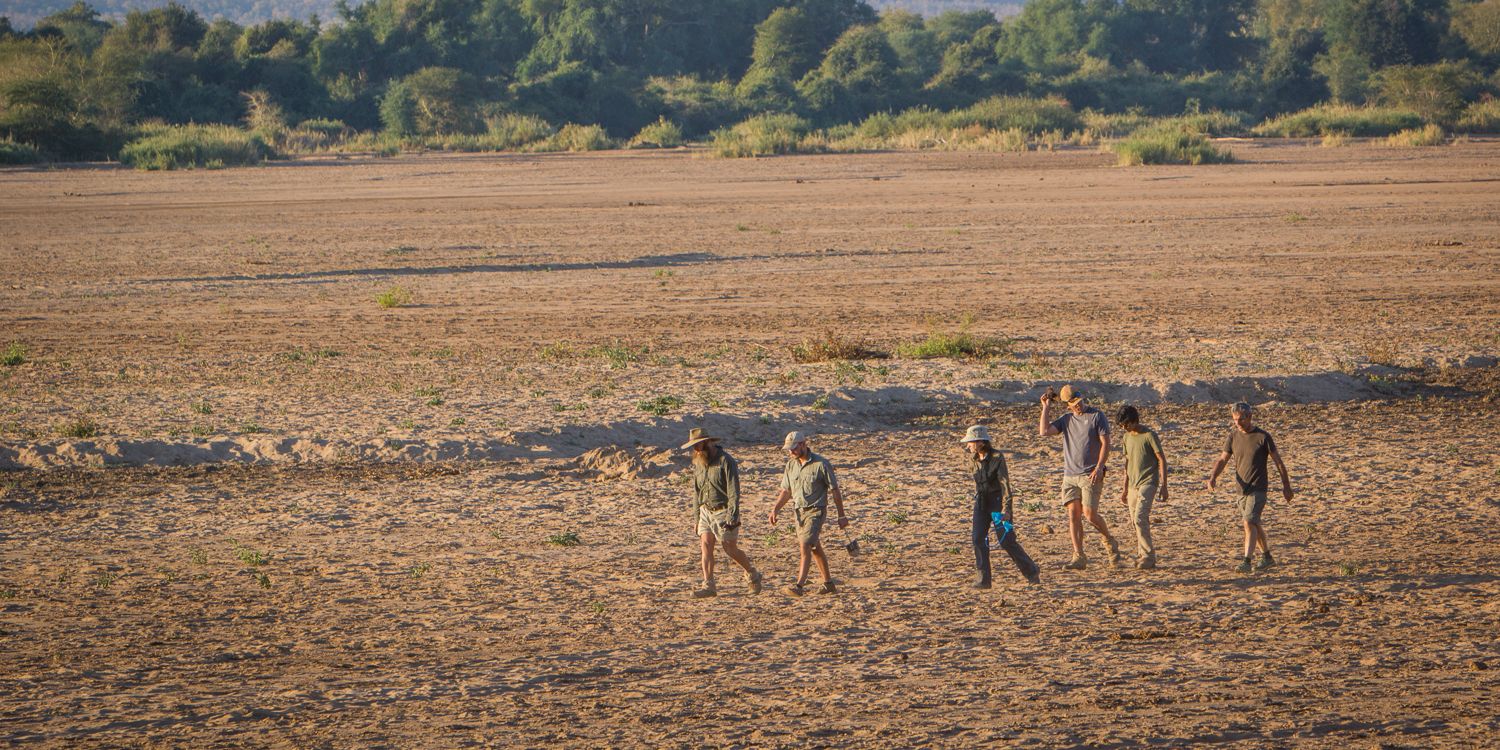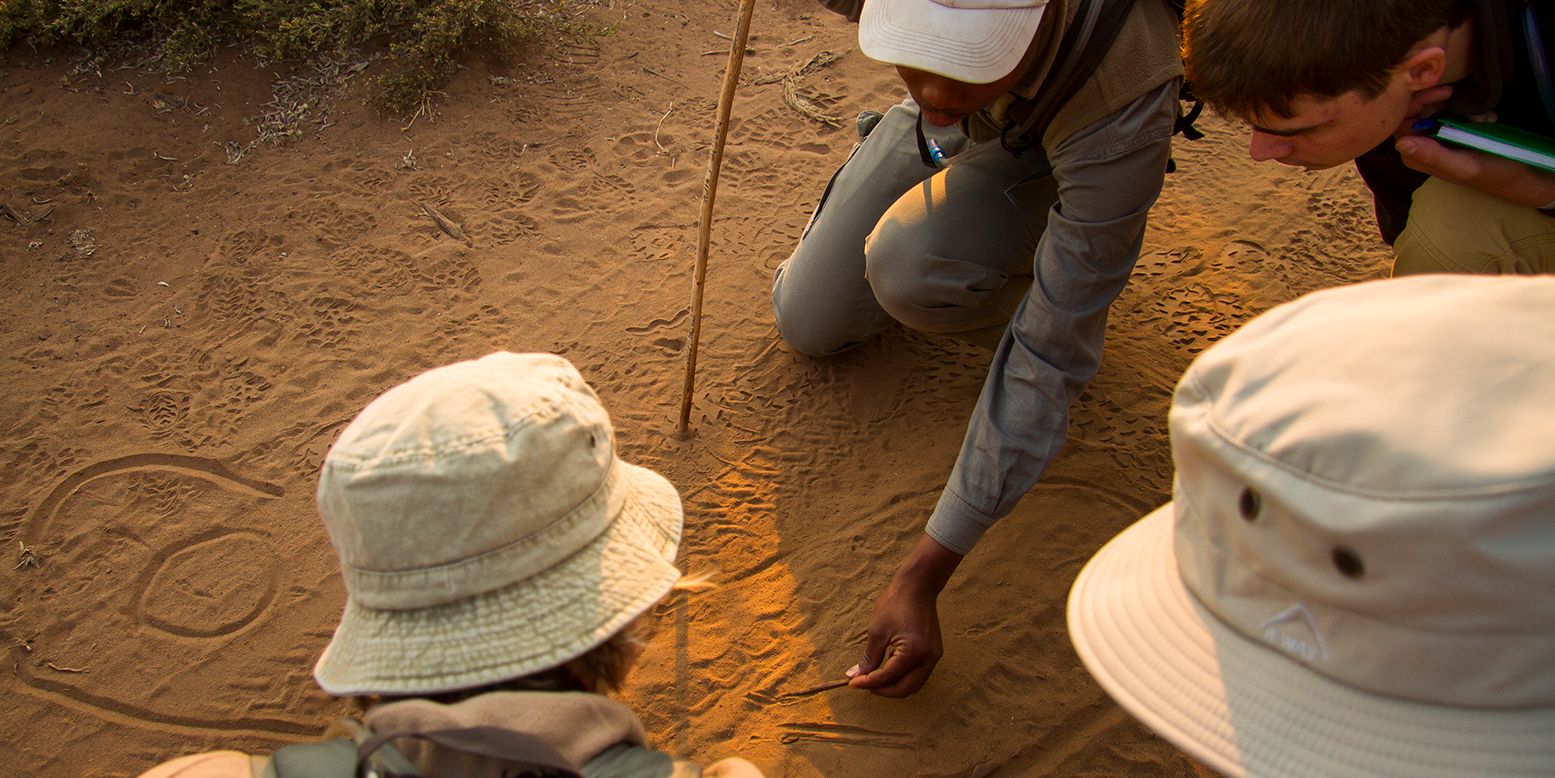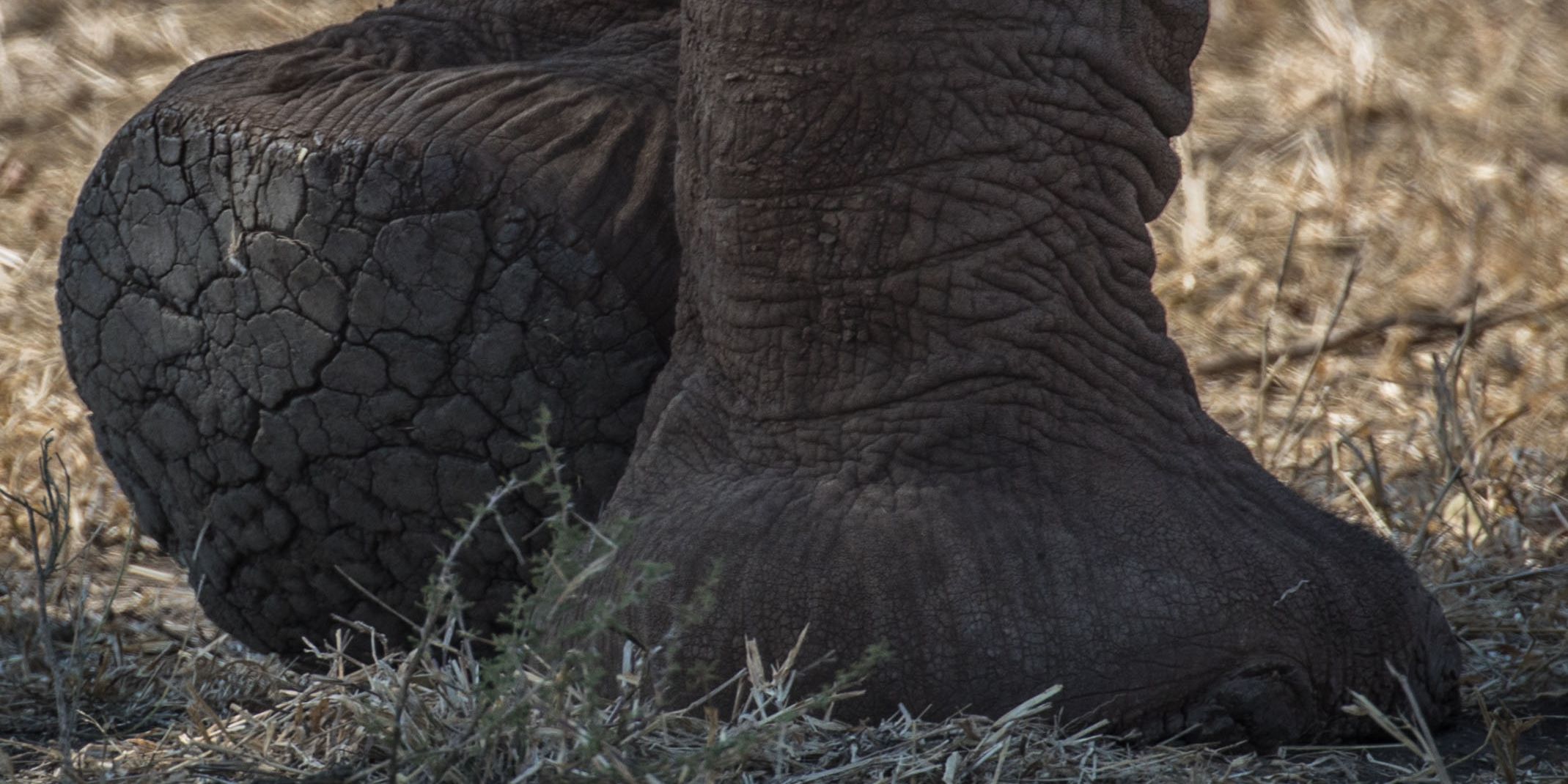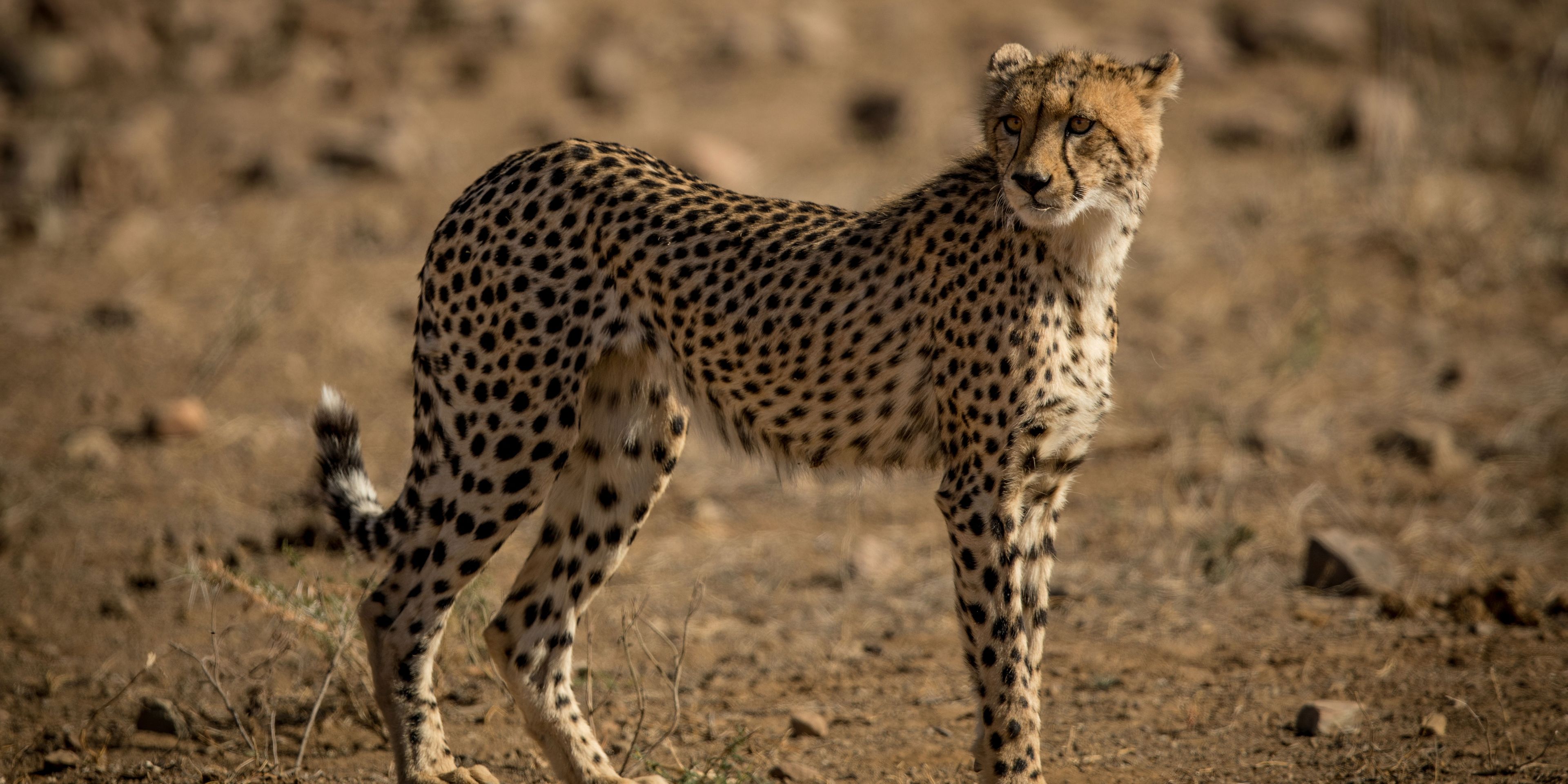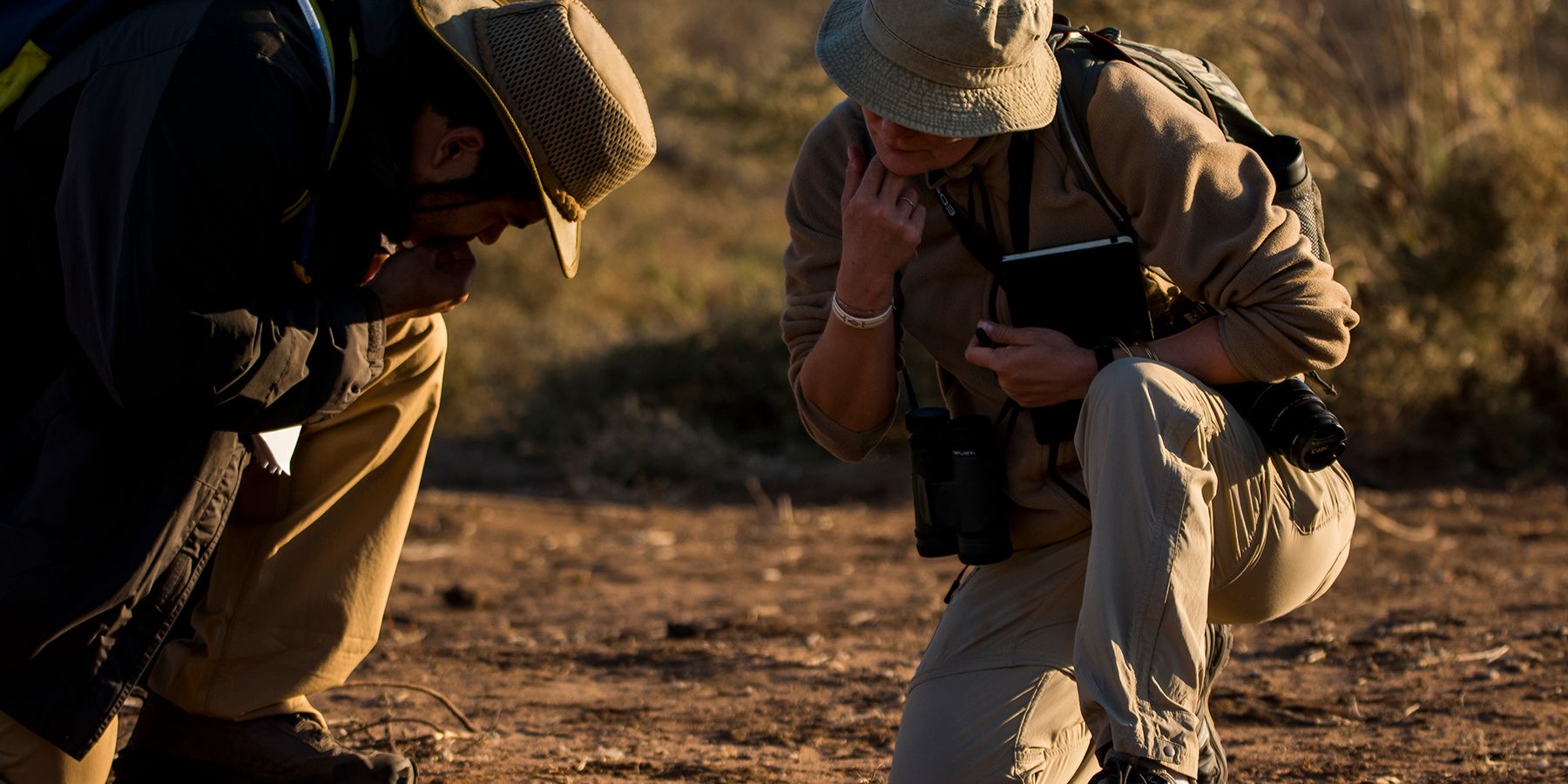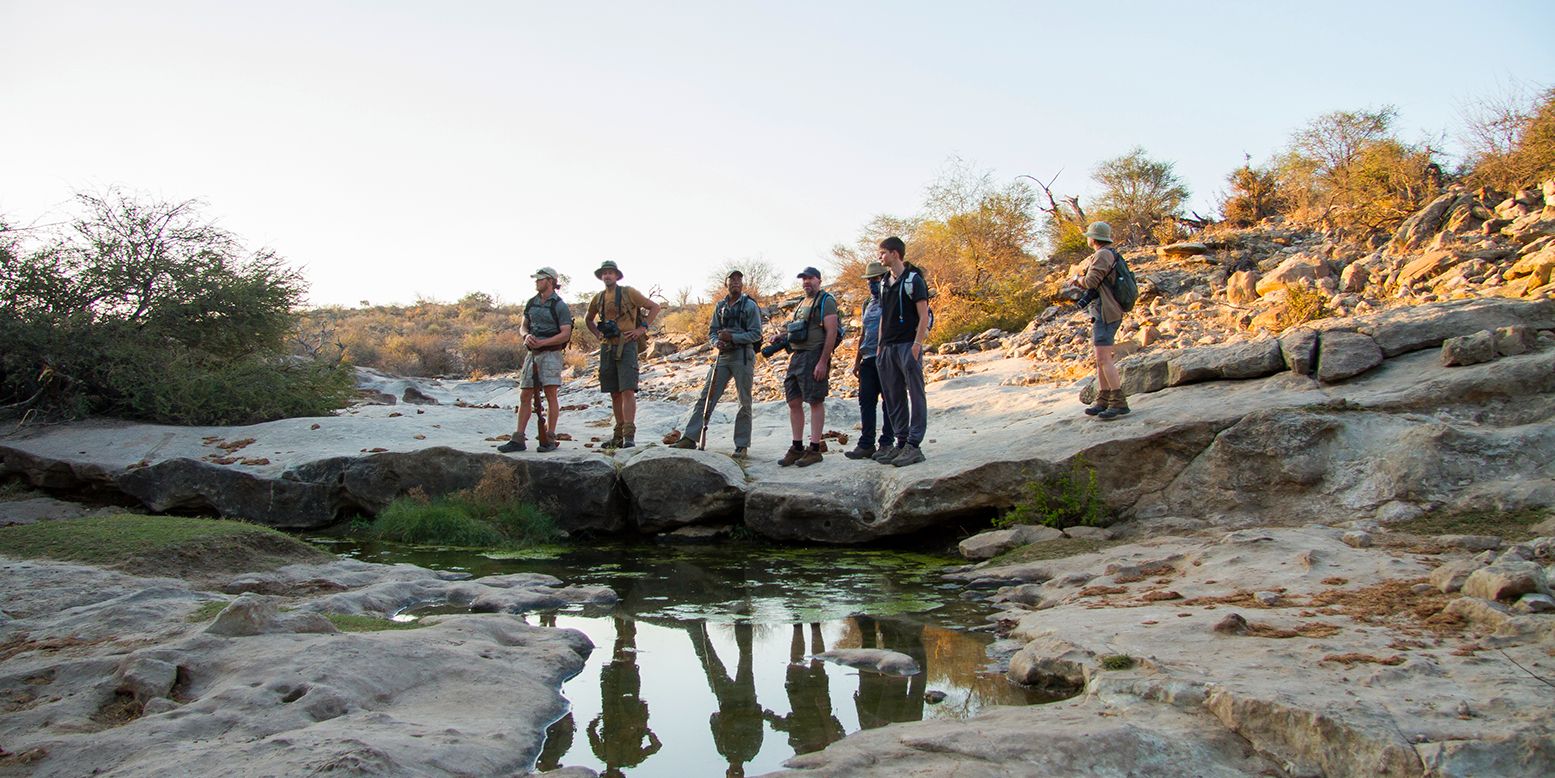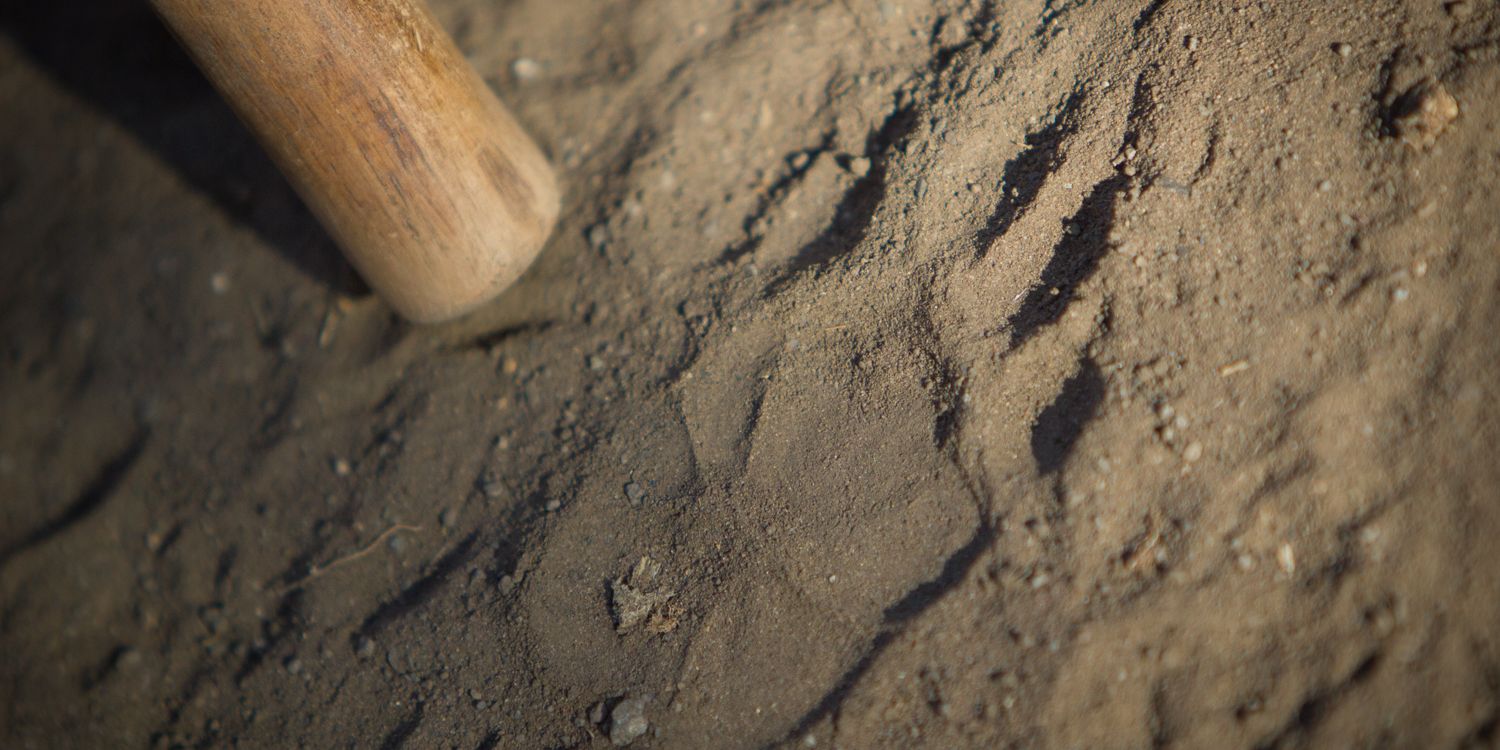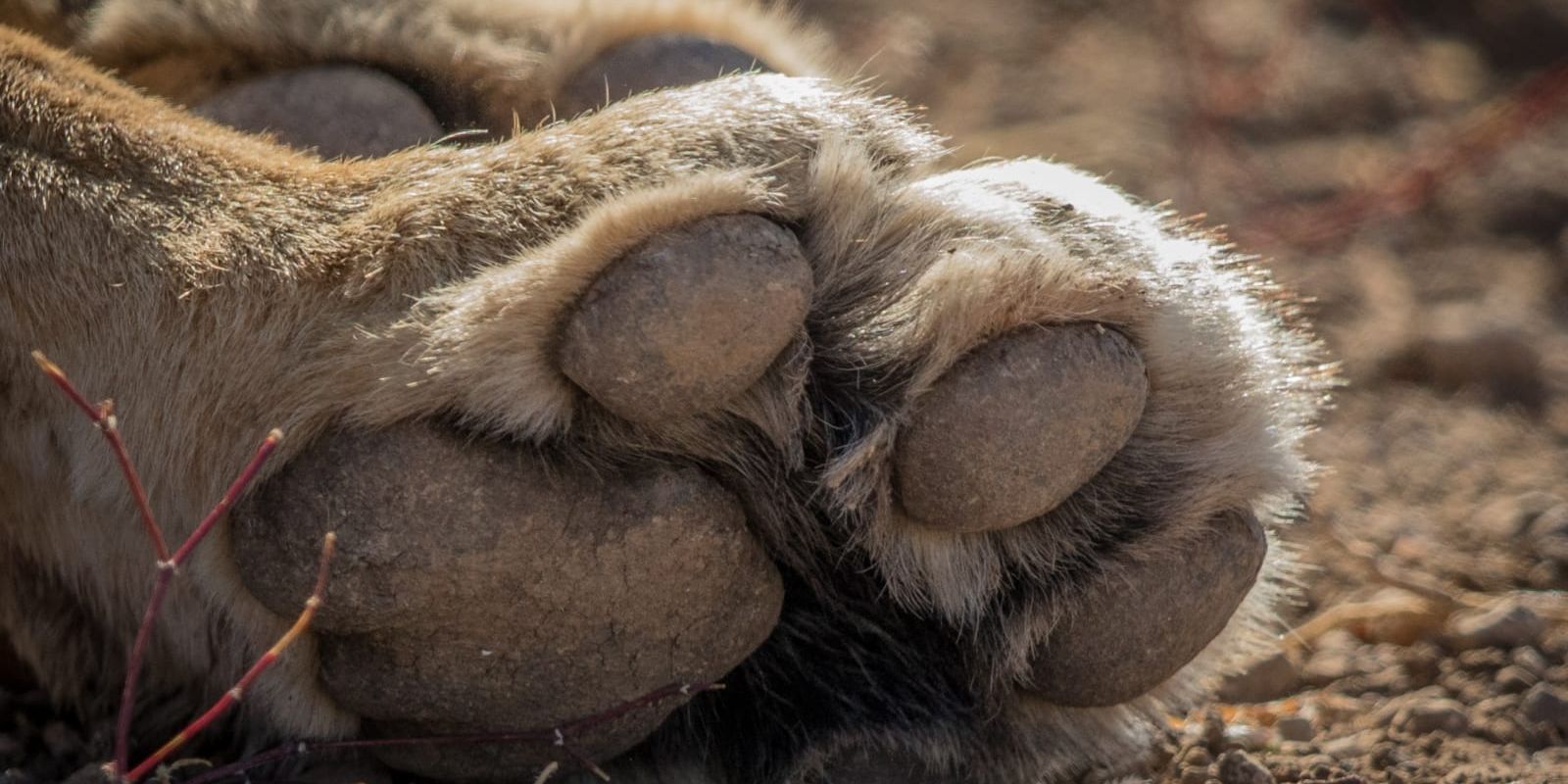 EcoTracker training course in Africa
When participating in the 28-day EcoTracker course, you will acquire traditional skills in wildlife tracking and essential knowledge of conservation – always instructed by excellent guides. We are proud to have Tsundzukani Hlungwane (Certified NQF2 Tracker) as the host instructor for this course. And the world-renowned tracker Renias Mhlongo will make guest appearances for certain modules.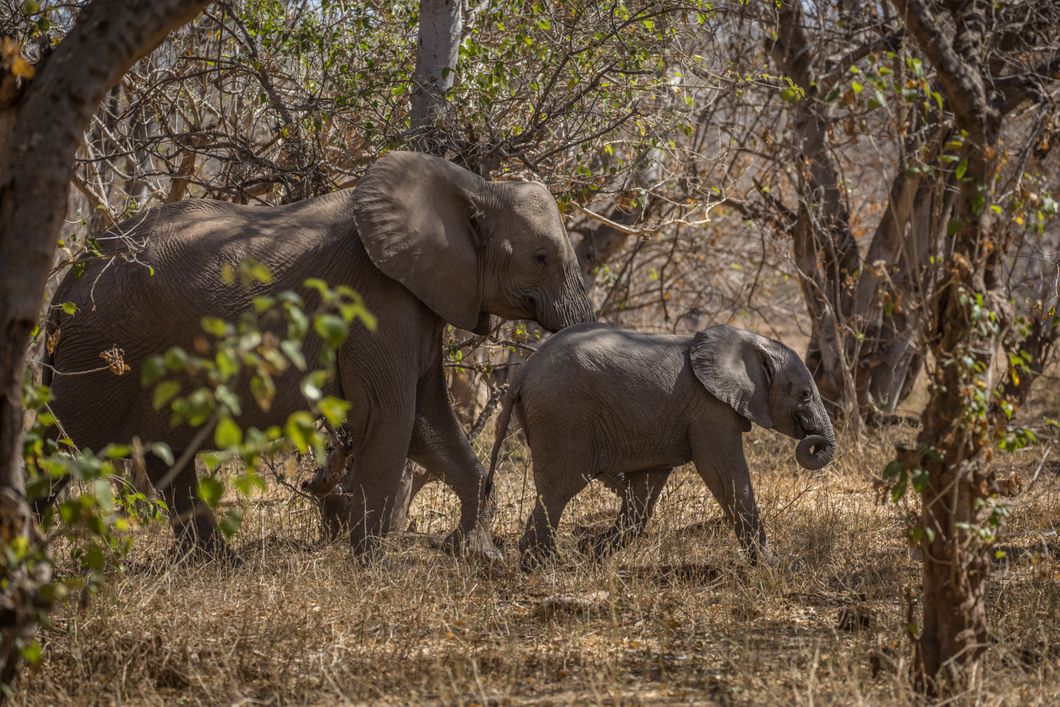 Arrival and orien­ta­tion in South Africa
Your arrival and departure will be via Johannesburg. We recommend that you arrive at your own expense the day before the course starts to make your journey less stressful. If that is the case, you will land at the O. R. Tambo International Airport in Johannesburg and spend one night in a guest house in the city. The following day, our partner's transport service will pick you up and take you to the first camp.
Upon arrival, you will be greeted, can move into your shared tent and receive further information about the course programme and the schedule. The next morning, the actual course programme will start. At the end of the course, you will be taken back to Johannesburg and can fly back home or travel onward.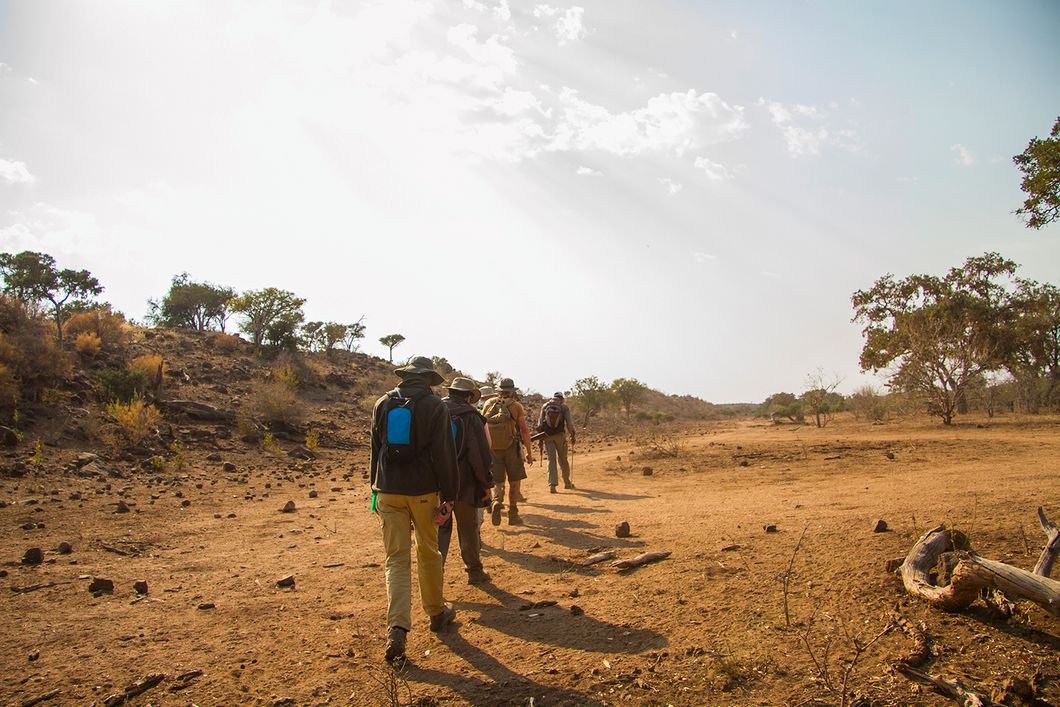 Activ­i­ties during the EcoTracker course
The course programme starts the day after your arrival. Usually, course days start before sunrise, as wildlife is most active at this time. After a light breakfast, you, your team and your guide will set off into the bush until early midday. The focus is on game walks – therefore, you should be physically fit, so that longer hikes in partly uneven terrain do not cause any difficulties.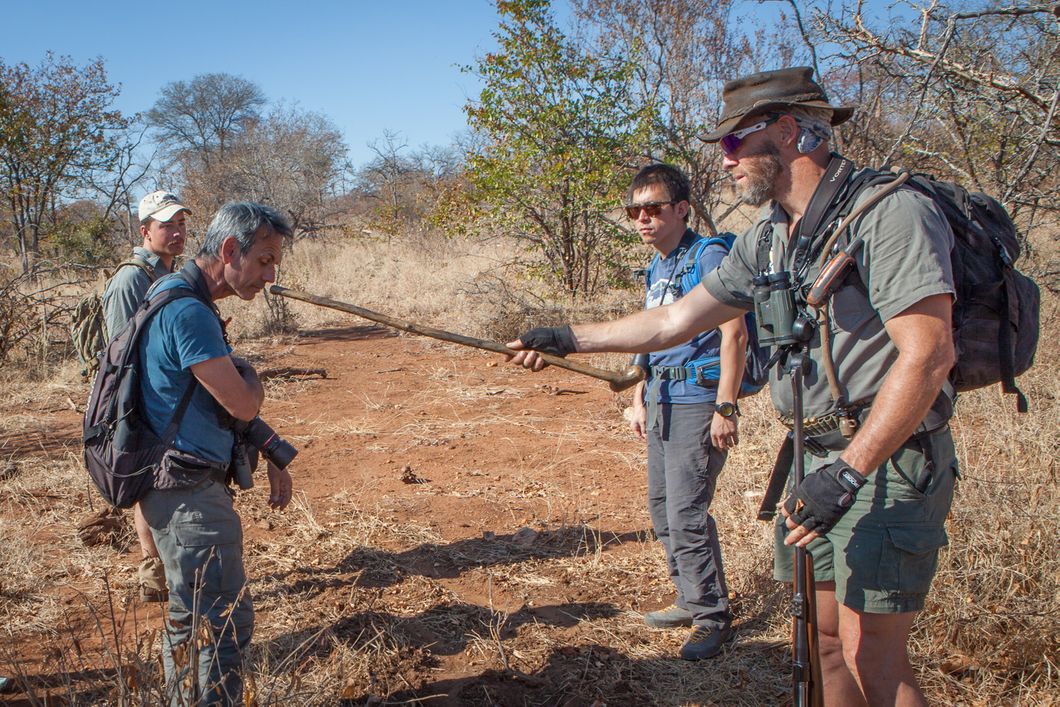 For lunch, you will return to camp and can gather new energy during the siesta that follows. In the afternoon, you and your team will go on a second bush walk or game drive. As an alternative to practical units, theory lessons will take place in the classroom to provide you with basic tracking knowledge as well.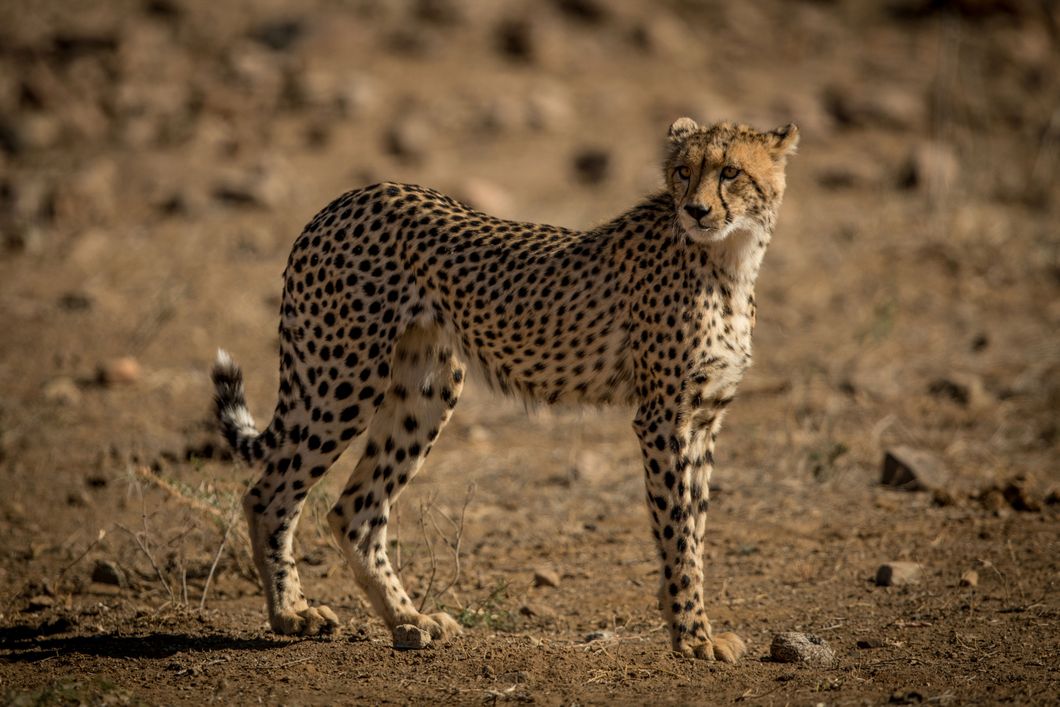 The course is generally divided into three phases: Phase 1 is designed to teach you tracking skills on a theoretical and practical level. Finally, in Phase 2, participants learn to apply their knowledge in predator monitoring and wildlife protection. For this purpose, you will dedicate yourself to an exciting tracking project and receive support from experienced guides. The final exam takes place in phase 3.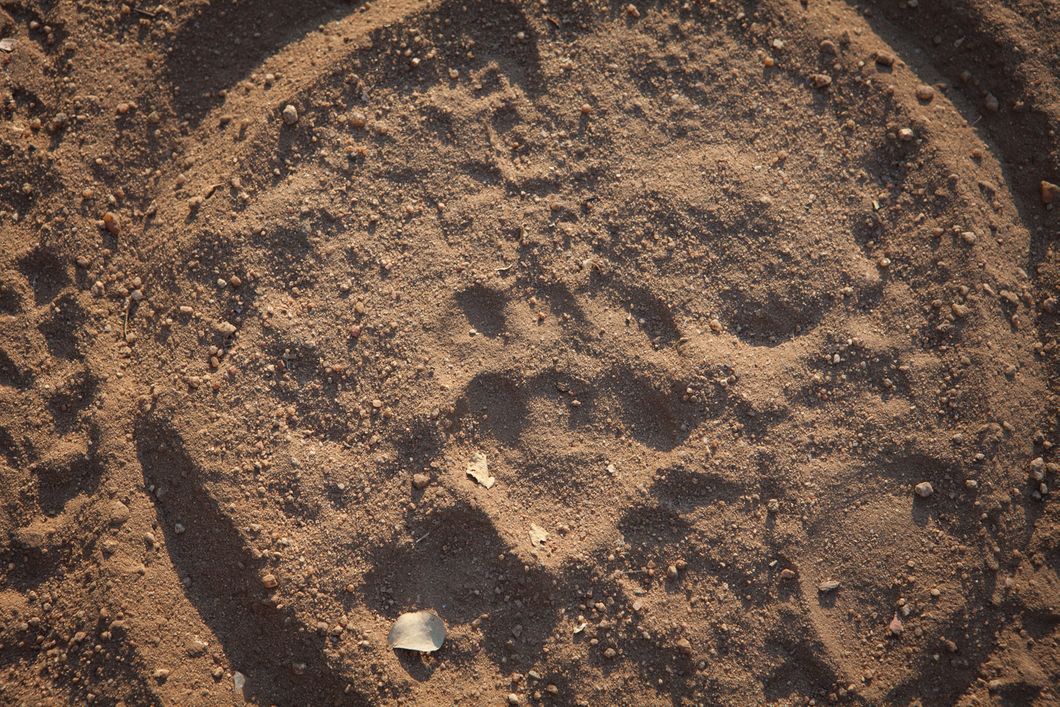 The official certificates that you can obtain are
Tracker Academy Full Tracker Certificate
FGASA Tracker Certificate (upon submission of the Tracker Academy Certificate)
Note: Depending on the results achieved, the participant can immediately receive a Tracker Academy and FGASA endorsed Tracker certificate.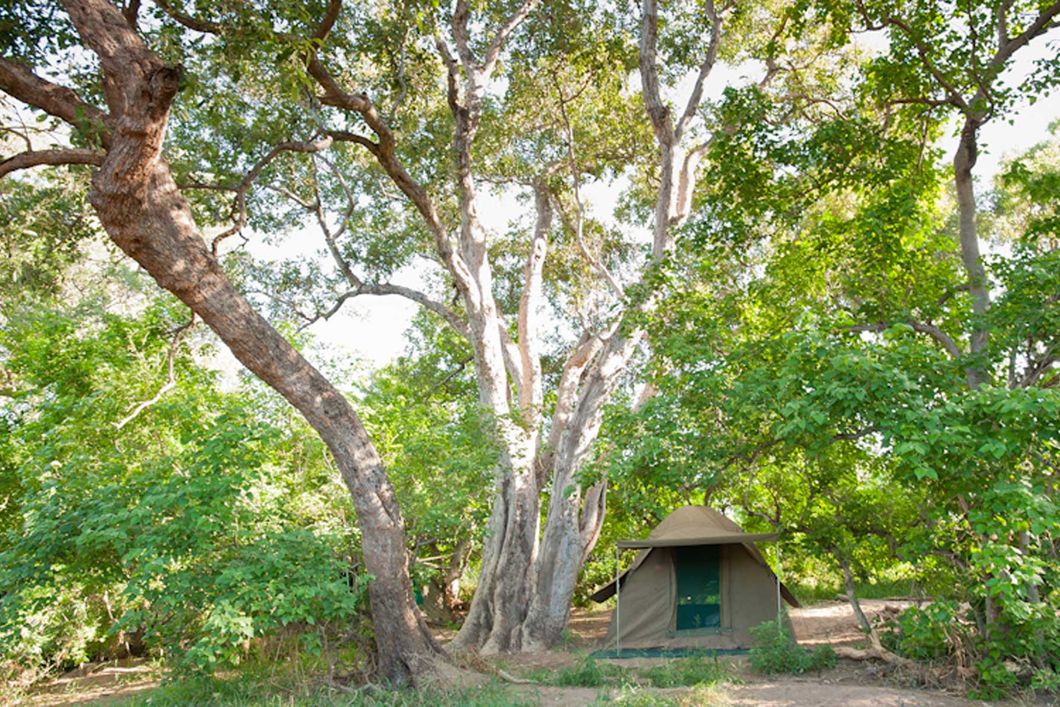 Accom­mo­da­tion as a course partic­i­pant
During your time in the course, you will live in two different camps in South Africa. In both camps, you and another student will be accommodated in dome tents and use shared bathrooms. Accommodation will be separated by gender, unless you book the course as a couple.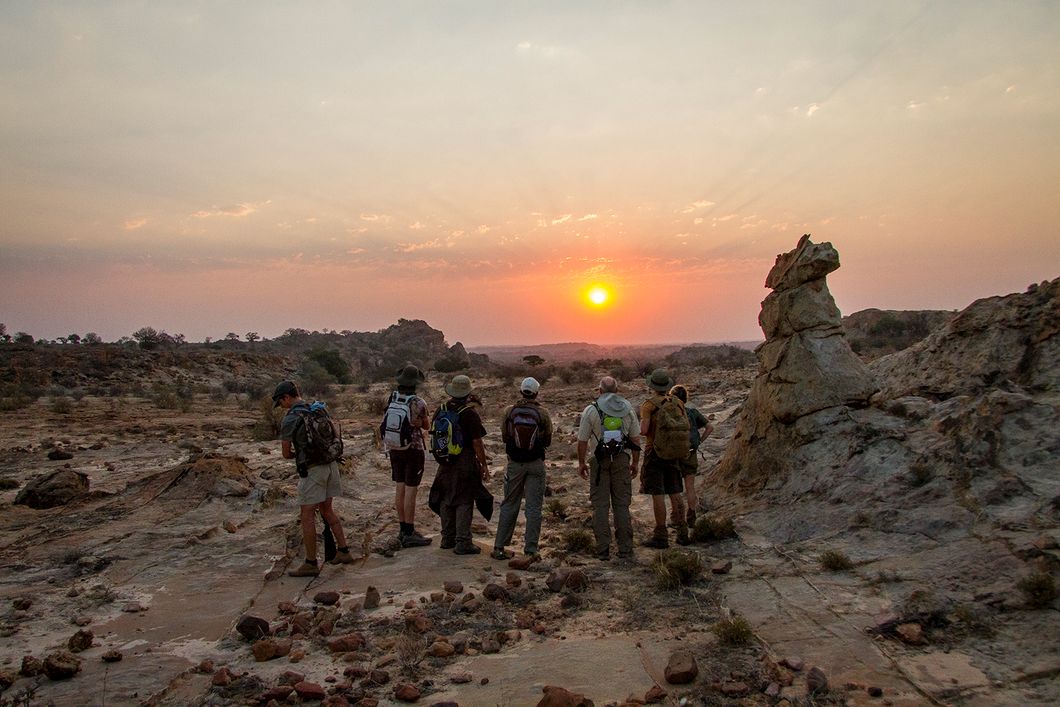 There is generally no electricity available in the camps; instead, a generator is switched on when needed. Satellite phones are used in case of emergency, as mobile phone reception is extremely limited. Furthermore, there are large community houses for classes and daily meals. These include a light breakfast, brunch/lunch, an afternoon snack and dinner. Water, tea and coffee are also available throughout the day.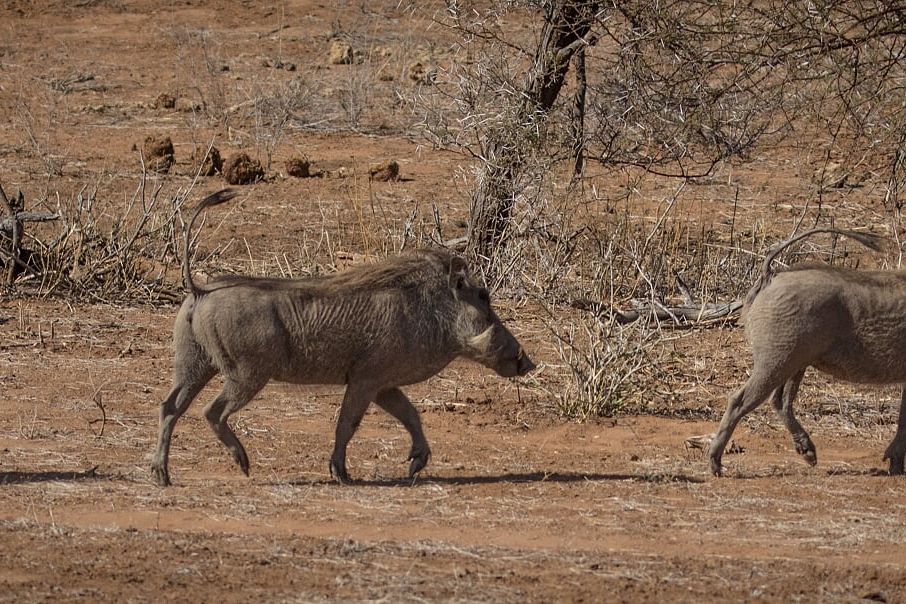 Leisure time as an EcoTracker in South Africa
During the 28-day course, you will have individual afternoons off, which you can use to relax or study. Depending on the camp you can play volleyball or table tennis, borrow a book from the library, play cards or relax with the others.
Arriving at the Wildlife Monitoring course

Typical day during the EcoTracker course

Phases of the EcoTracker course

Last day of the field course
Background of the EcoTracker course
The aim of this course is to contribute to passing on and thus preserving the indigenous knowledge of Africa, built up and sharpened in a centuries-long process, to nature lovers through further education.
You will learn from long-term experienced instructors who are certified by the acclaimed Tracker Academy – the only formally accredited tracker training school in South Africa. We are proud to have Tsundzukani Hlungwane (Certified NQF2 Tracker) as the host instructor for this course. And the world-renowned tracker Renias Mhlongo will make guest appearances for certain modules.
Instructed by excellent guides, course participants deal with the following two components of wildlife tracking and experience a multi-faceted training in the midst of untouched natural landscapes:
Track and Sign Interpretation: the study of signs left by amphibians, reptiles, birds and mammals. Learning takes place mostly in the bush itself. Practical coaching lessons are complemented by presentations and lessons in the camp classroom. Analytical and rational thinking is essential for correct tracking.

Trailing: the skill required to follow a diverse trail of sign until the animal is found. The skill of trailing takes the longest to learn. Good physical fitness is also required, as following a trail often involves long hikes in often high temperatures and uneven terrain. Successful trailing requires a creative and imaginative mind.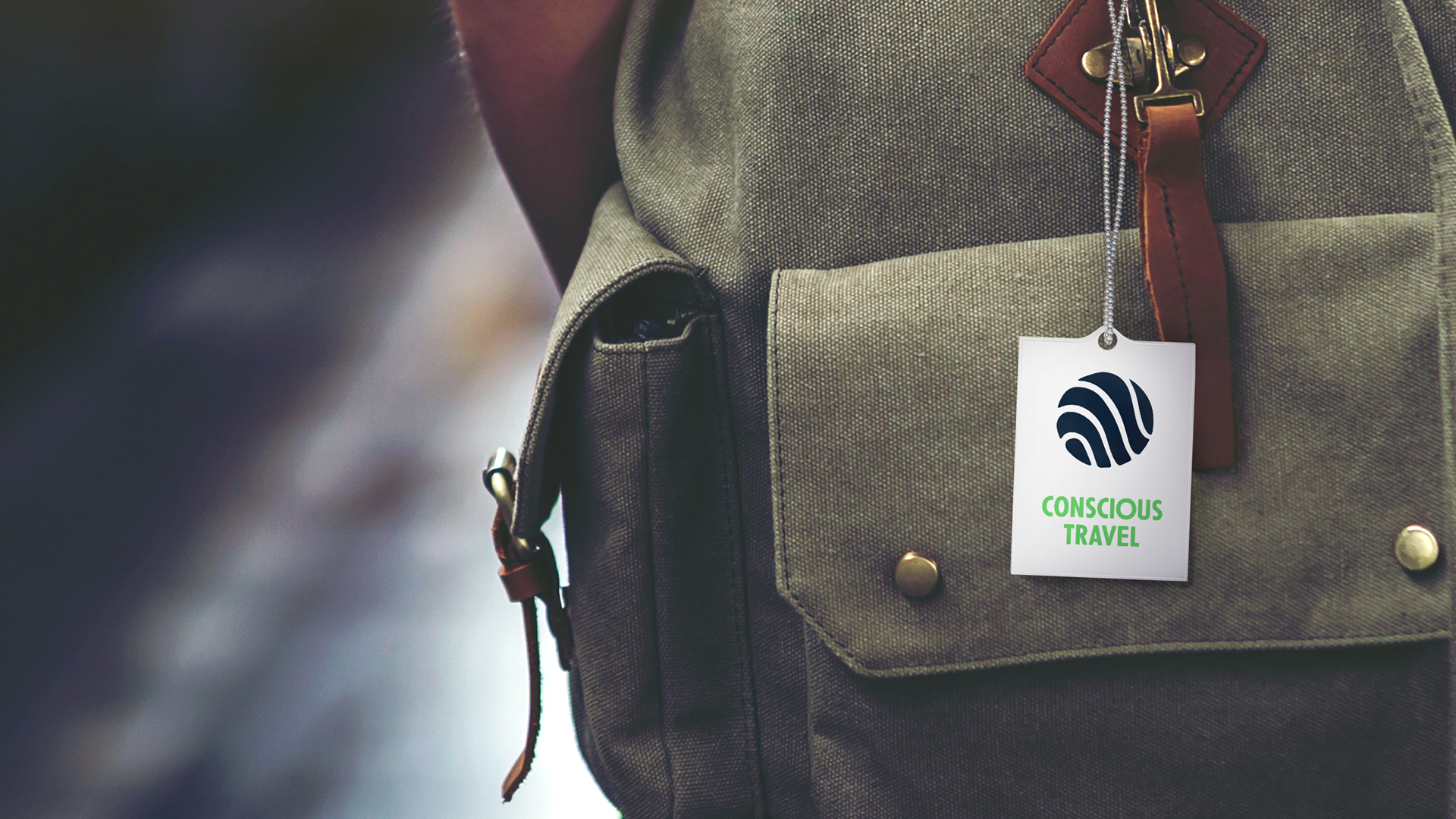 Conscious Travel
with Natucate
Supporting real conservation projects worldwide through individual wilderness adventures – our ambitions, our values, our service.