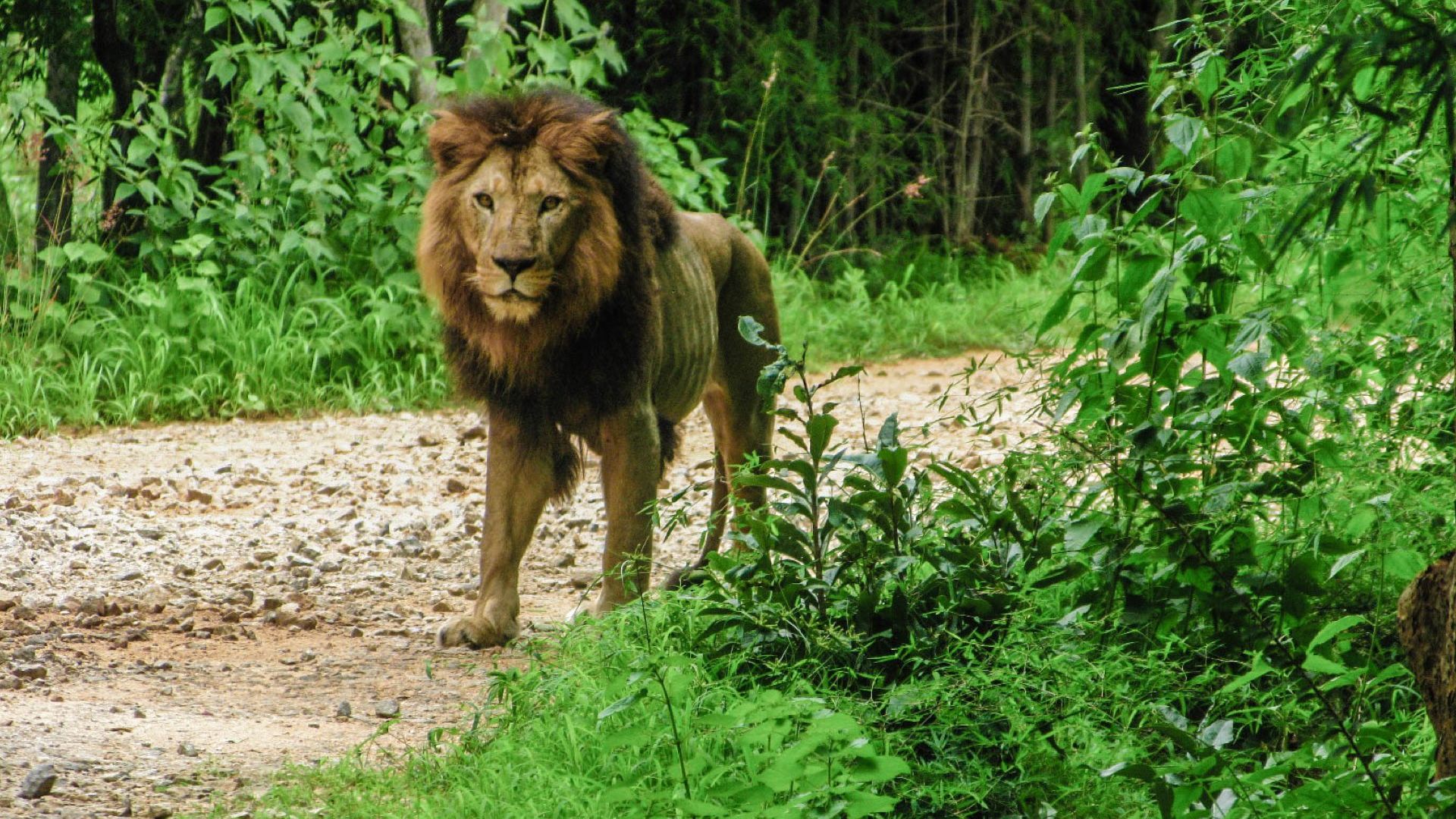 Field Course India: Tropical Biology
This two-week programme about tropical biology will focus on the professional medium of research methods on conservation and investigation of primates and predators in the Indian rainforest.
The course will take place in the astonishing Western Ghats, a biological hotspot and unique location. During the day you will be involved in research activities with the assistance of a professional guide. The activities consist of hands-on learning methods and will be completed with scientific lectures, literature and discussions. The course will deal with human influence on natural habitats and possibilities on how to protect those in long term. Course participants will have introduction lectures on herpetology, ornithology, entomology and botanic. In the end of the course you will have profound knowledge in the field of research methods, like radio telemetry, plant identification, navigation and orientation, monitoring and handling with motion sensor camera traps.
Highlights
Experi­ence a research adventure in the midst of the Indian Western Ghats

Gather valuable knowledge in tropical biology

Dedicate yourself to researching and conserving the local fauna

Live and learn together with an inter­na­tional team

Take part in fasci­nating excur­sions

Explore the biodi­ver­sity of India's Western Ghats from up close
Locations

Kerala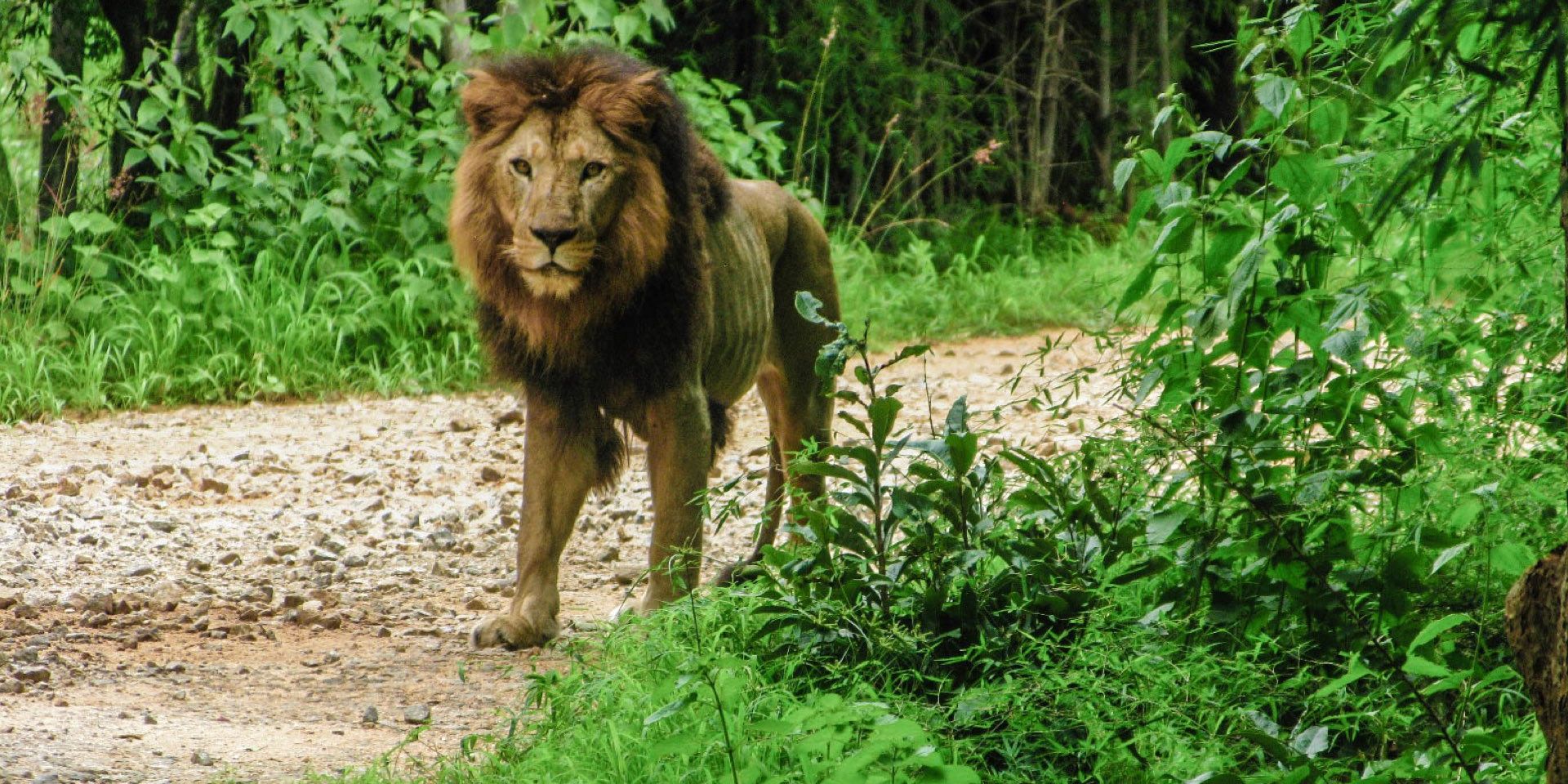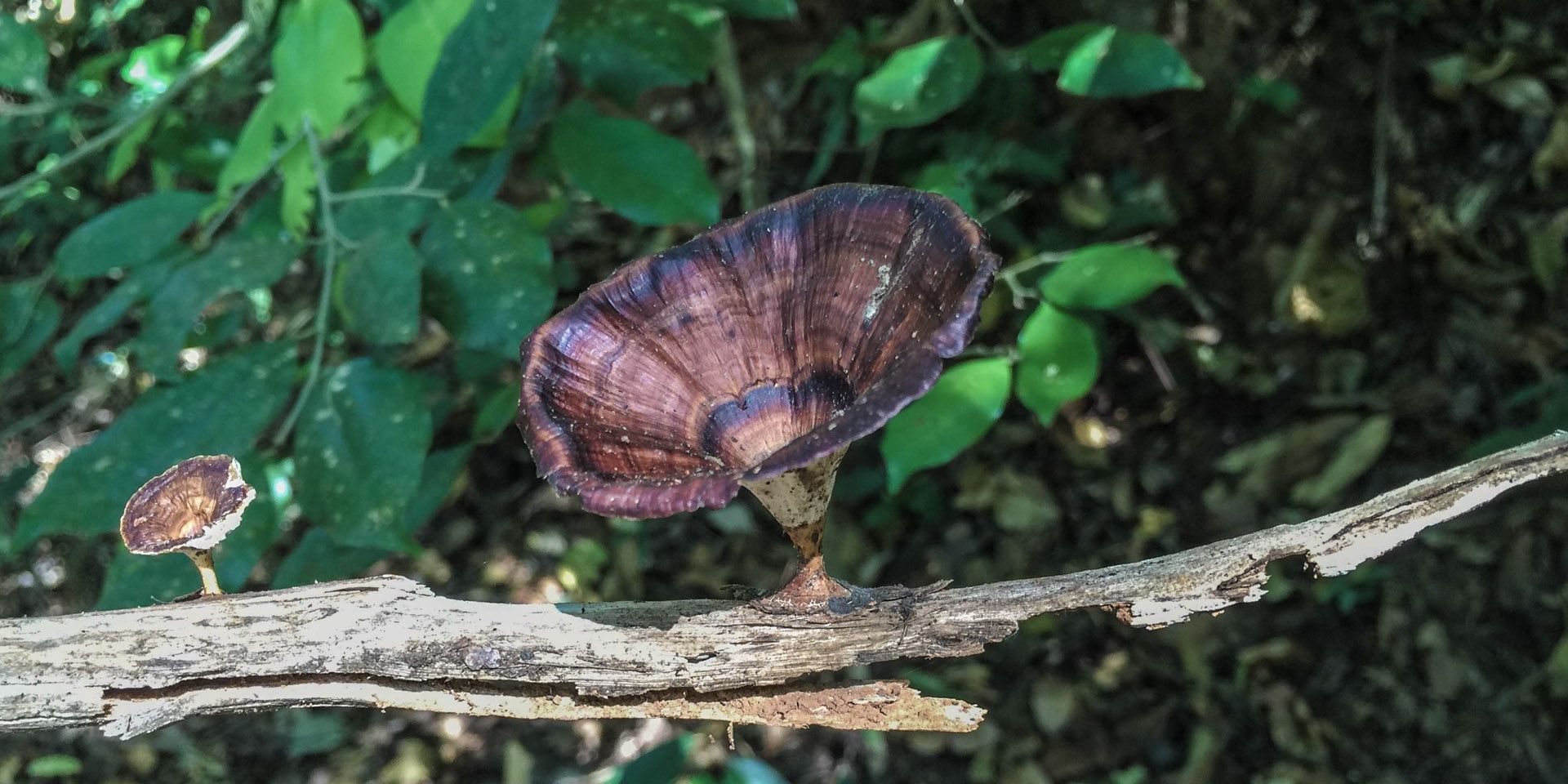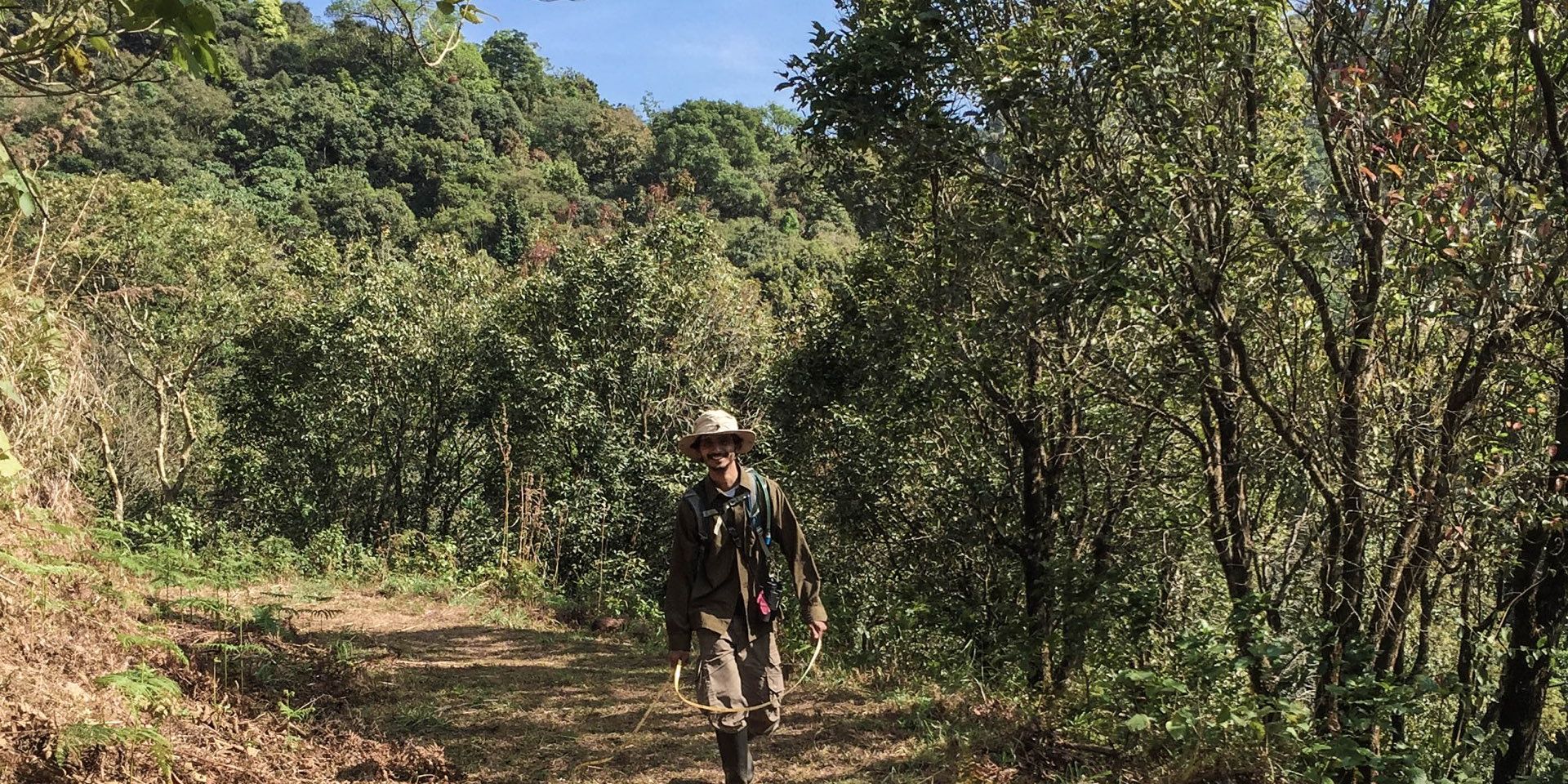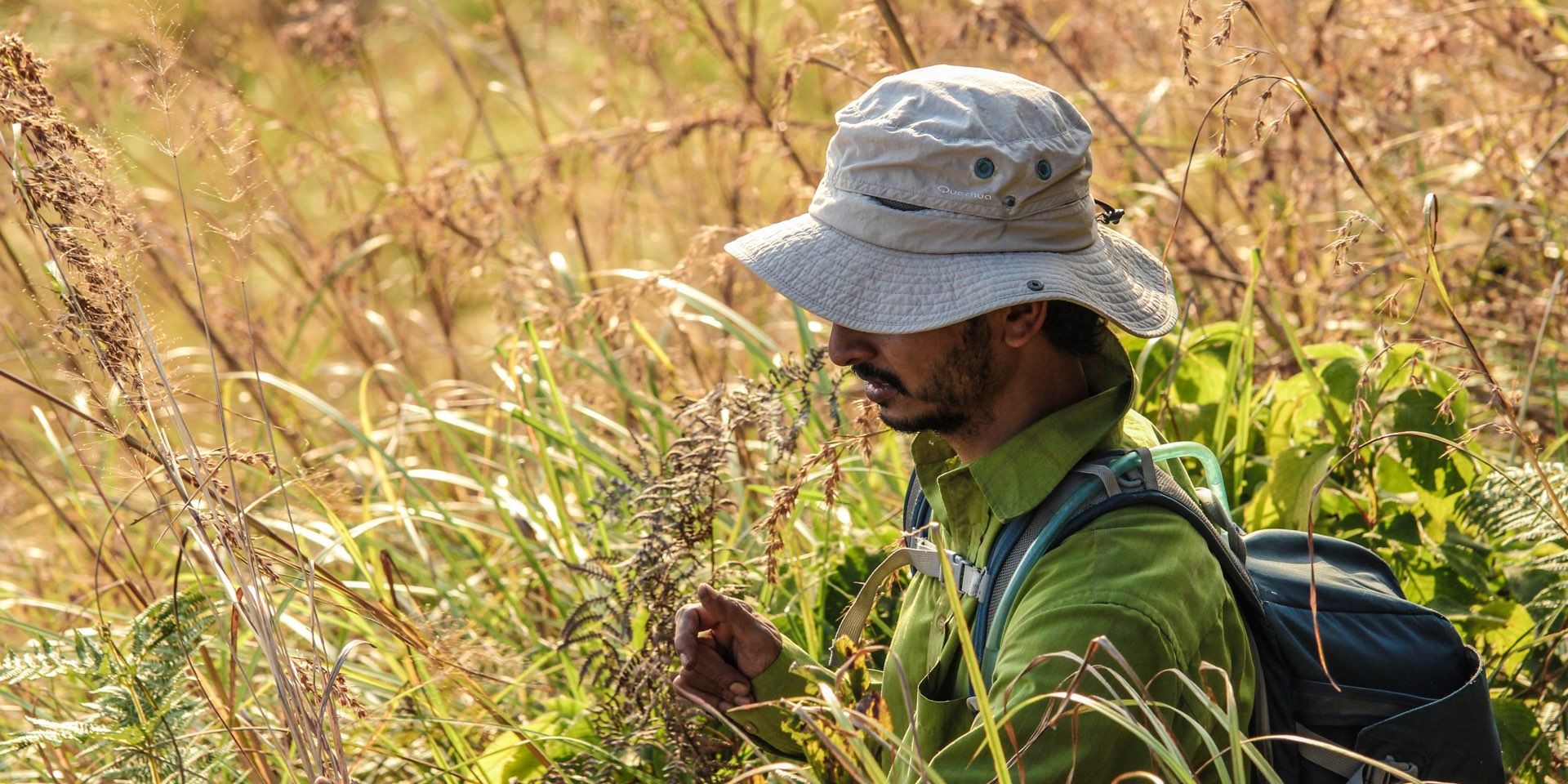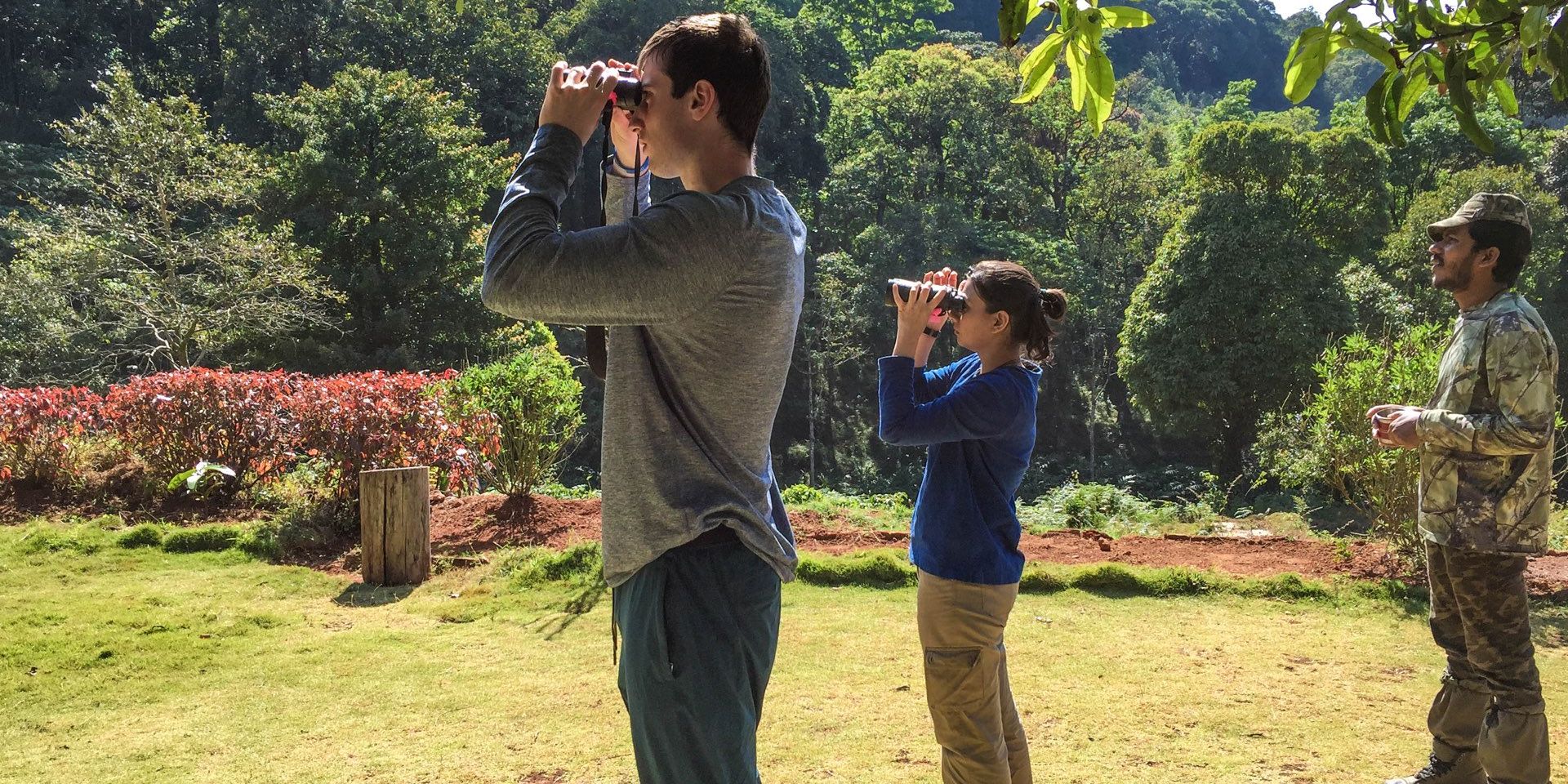 Research course in India
As a participant in this research course you get the chance to experience a true nature adventure in South Asia and to explore India's diverse flora and fauna.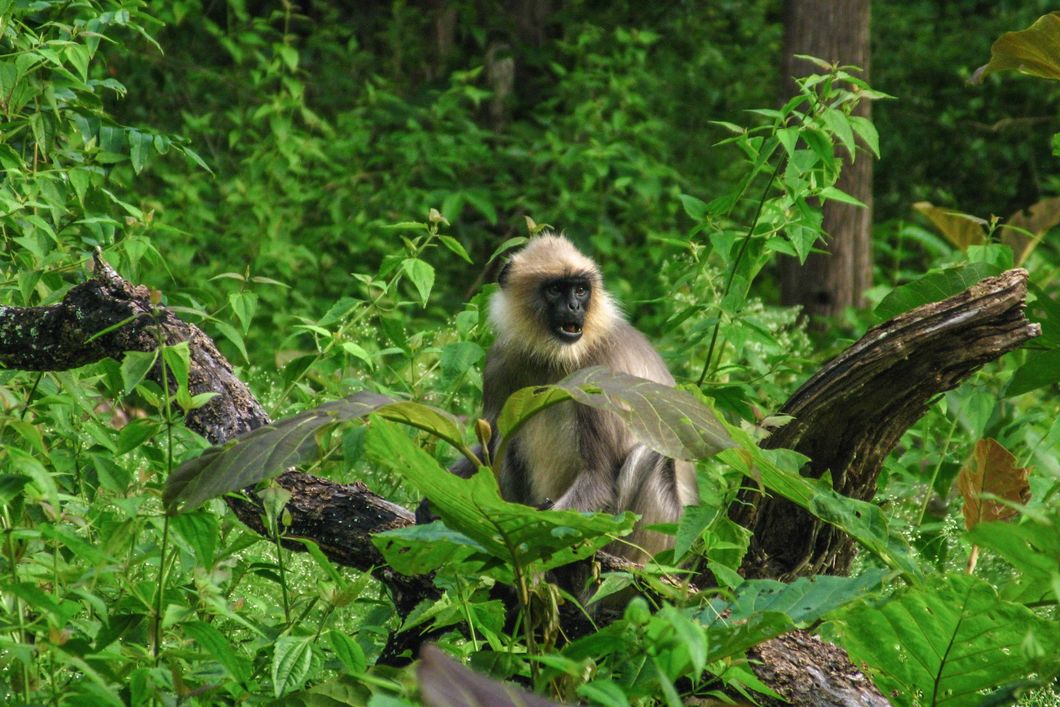 Arrival and orien­ta­tion in Asia
Your flight will take you to the International Airport of Kempegowda in Bangalore (former Bengaluru International Airport). After your arrival an employee of the project will welcome you and take you and other participants to the city of Mysore. There you will spend one night at a hotel. The next day you will visit the Ranganthittu Bird Sanctuary and one of the oldest zoos in the country. Afterwards you will head out to the research center – your future home.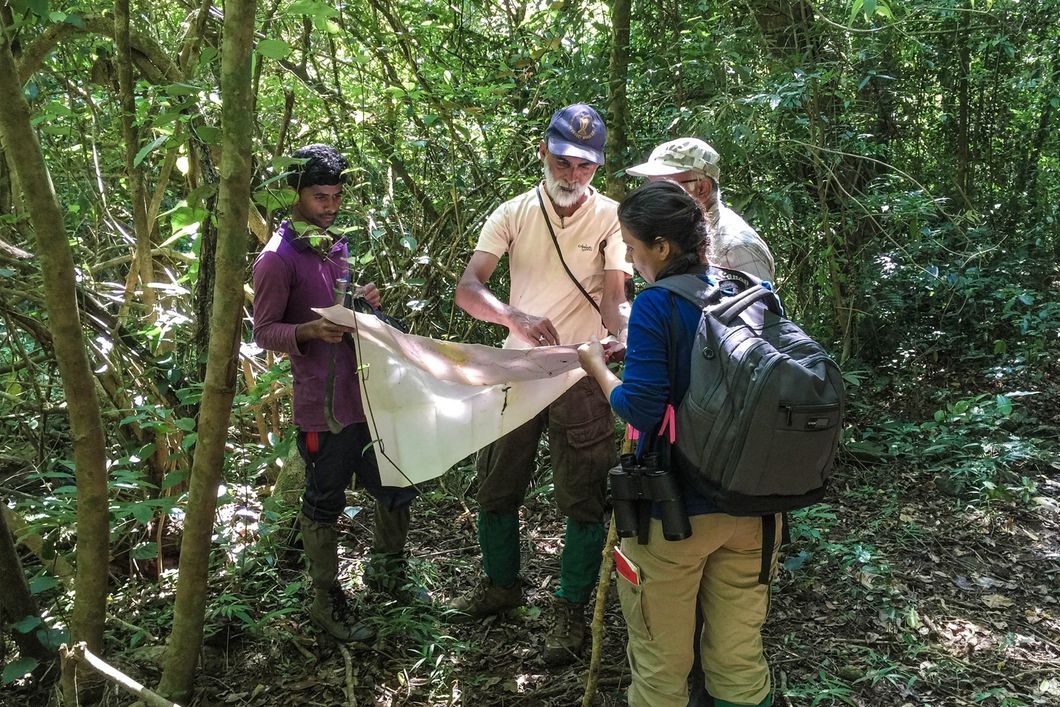 Course topics: Predator and primate research
During the field course you will be trained in field techniques relevant to primate and carnivore conservation and research. You will be exposed to the amazing diversity of tropical plants and wildlife in the Western Ghats. The focus will be on carnivore and primate ecology, but you will also be shortly introduced to modules on ornithology, herpetology, botany and entomology. The participants will receive training methods that are broadly applicable to field research.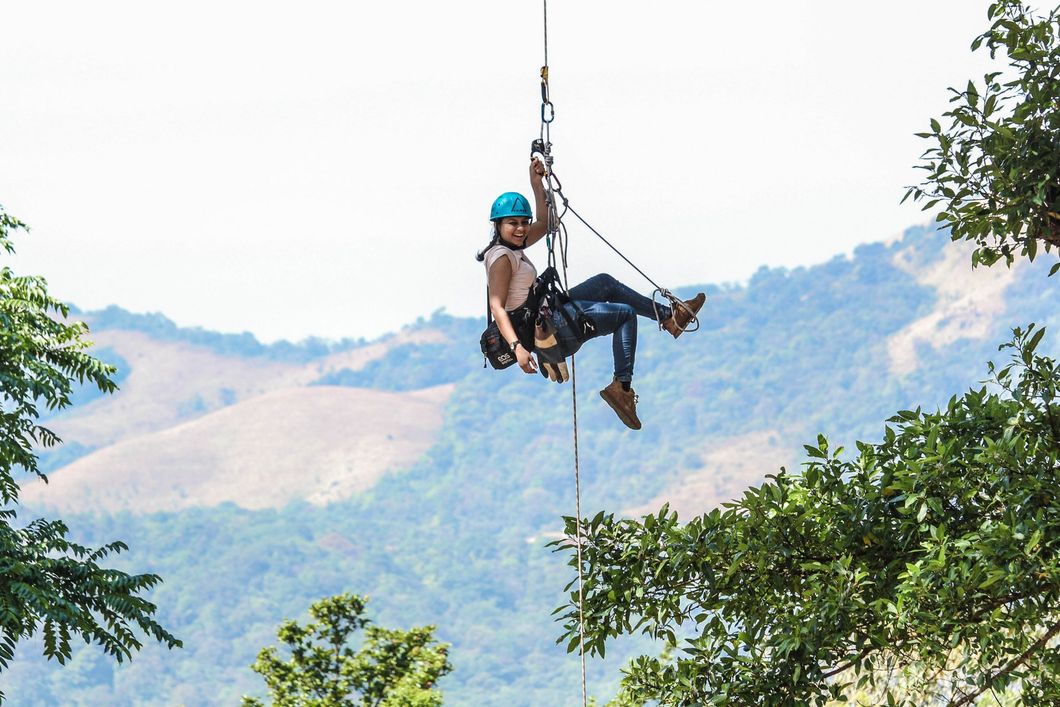 This includes forest navigation, biodiversity monitoring, radio telemetry, plant identification, tree-climbing and camera trapping. The whole time you will be guided by professional instructors that will stress the impacts humans have on this habitat and why it needs to be conserved.
In the end of the course each participant will receive a certificate if successfully completing the course. Depending on your university you might be able to get credit for this course.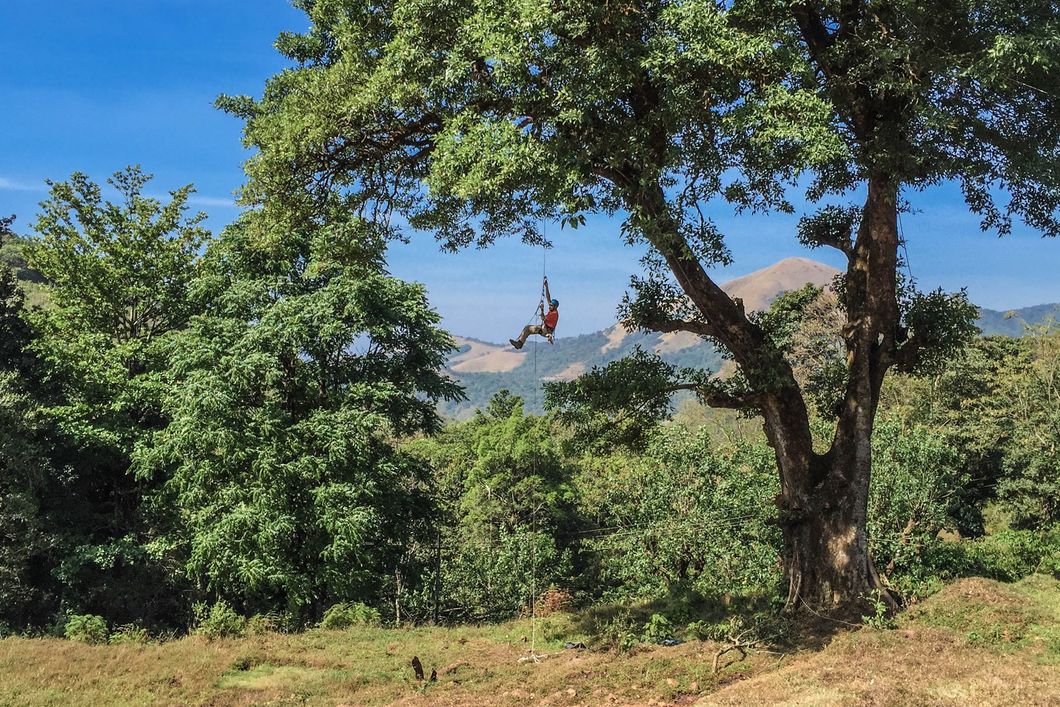 Accom­mo­da­tion in India's Western Ghats
During the course you will live at the research center, which is located in the state of Kerala. The closest city is Mananthavadi. You will spend your first and last day at a hotel in Mysore. At the research center the participants will sleep in shared dormitories. Each room consists of one separate shared bathroom. You will receive three meals a day – breakfast, lunch, dinner – which will be eaten together in the big dining room with open roof.
During your time at the hotel you will be supplied with breakfast. On these two days you have to take care of lunch and dinner on your own.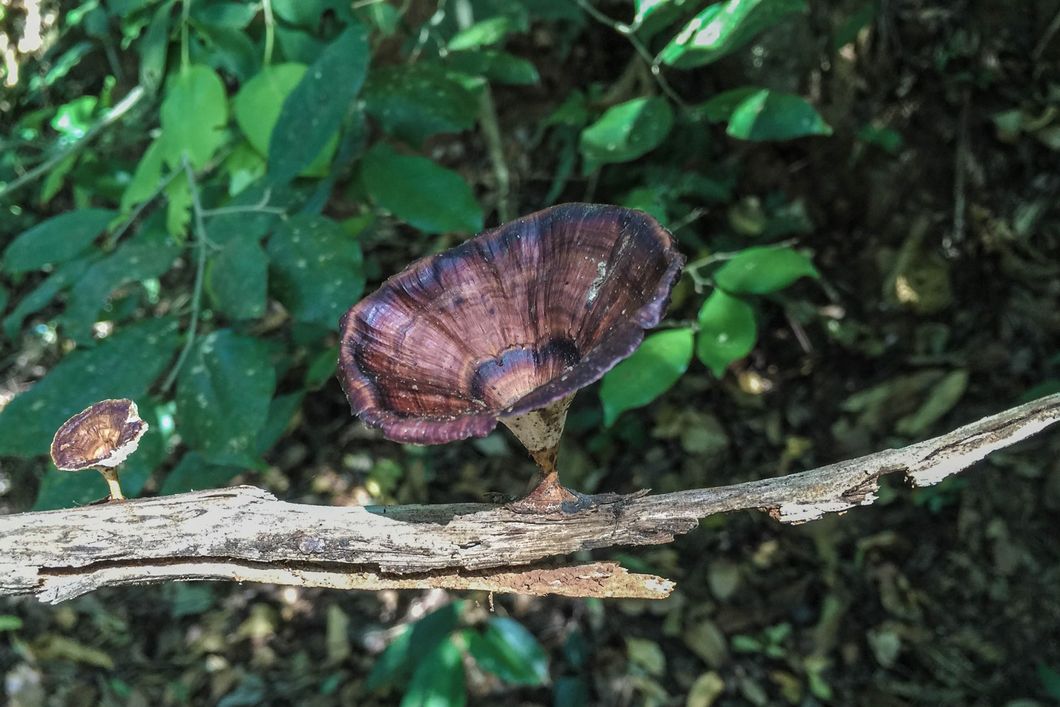 Leisure time as a research student
You will always have time for own activities in between. That's why we recommend bringing some TV series, movies and books. Or simply relax together with the other course students and enjoy the nature you are surrounded by.
Learn what others say about their Natucate adventure.
1. Kerala

Kerala is a state on the Malabar coast in the southwest of India. It covers an area of almost 38,900 km² and has about 33.4 million inhabitants. The capital of Kerala is Thiruvananthapuram, formerly Trivandrum.

The landscape of Kerala is characterised by lush tropical vegetation. The scenery is primarily dominated by rice and cotton fields, coffee, tea and rubber plantations, a multitude of fruit trees and spice plants as well as coconut palms, the state's life trees. Another characteristic: Kerala is regarded as a model state for a progressive, educated and open India.
Background of the field course in India
The biodiversity hotspot of the Western Ghats in the south of India provide the unique backdrop for this course. You will encounter fascinating primates and predators in the dense rainforest of this tropical region in the southern state of Kerala. The course combines an outdoor adventure with training and gives you an opportunity to have an unforgettable experience at the heart of the untouched Indian jungle.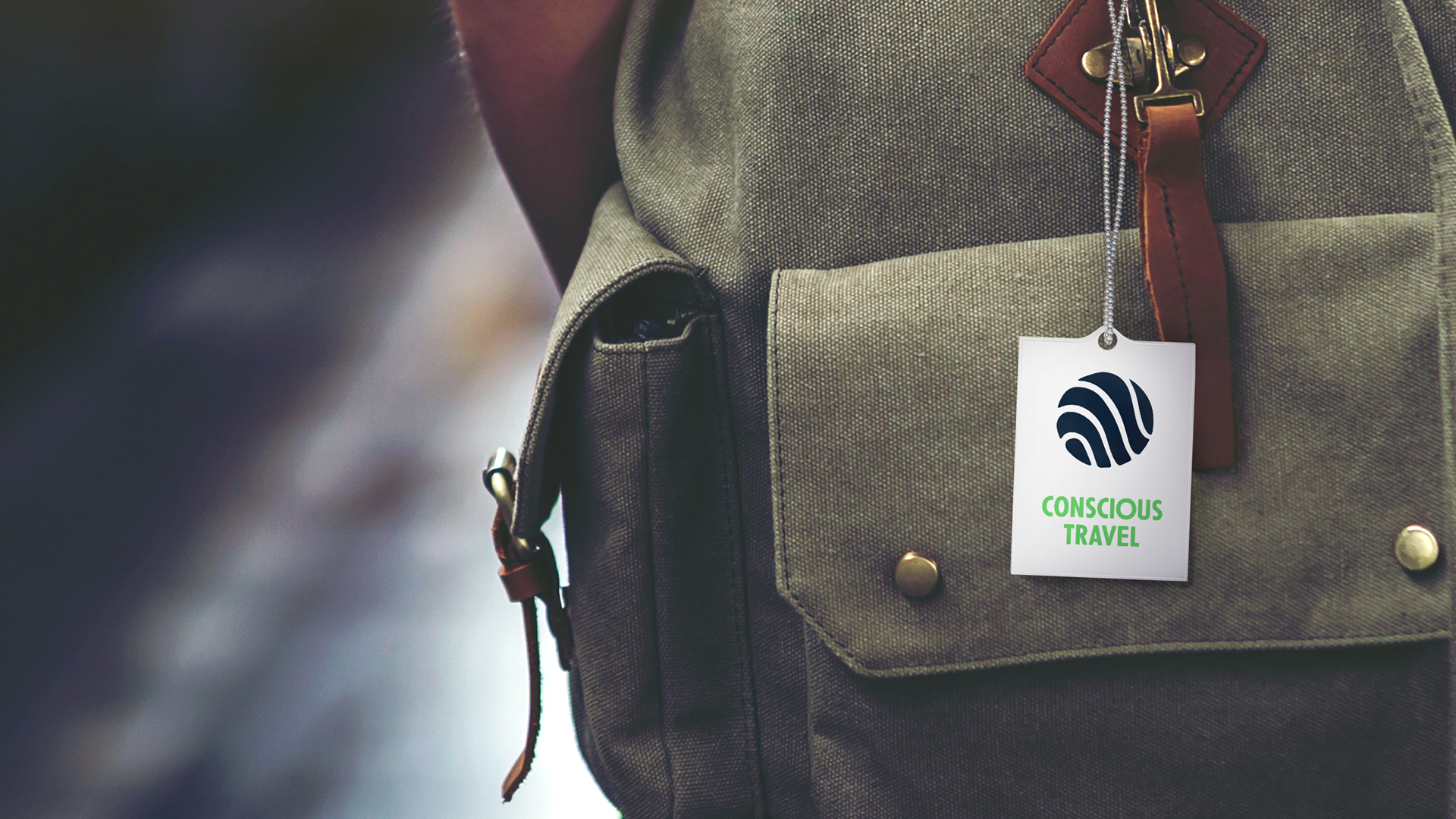 Conscious Travel
with Natucate
Supporting real conservation projects worldwide through individual wilderness adventures – our ambitions, our values, our service.