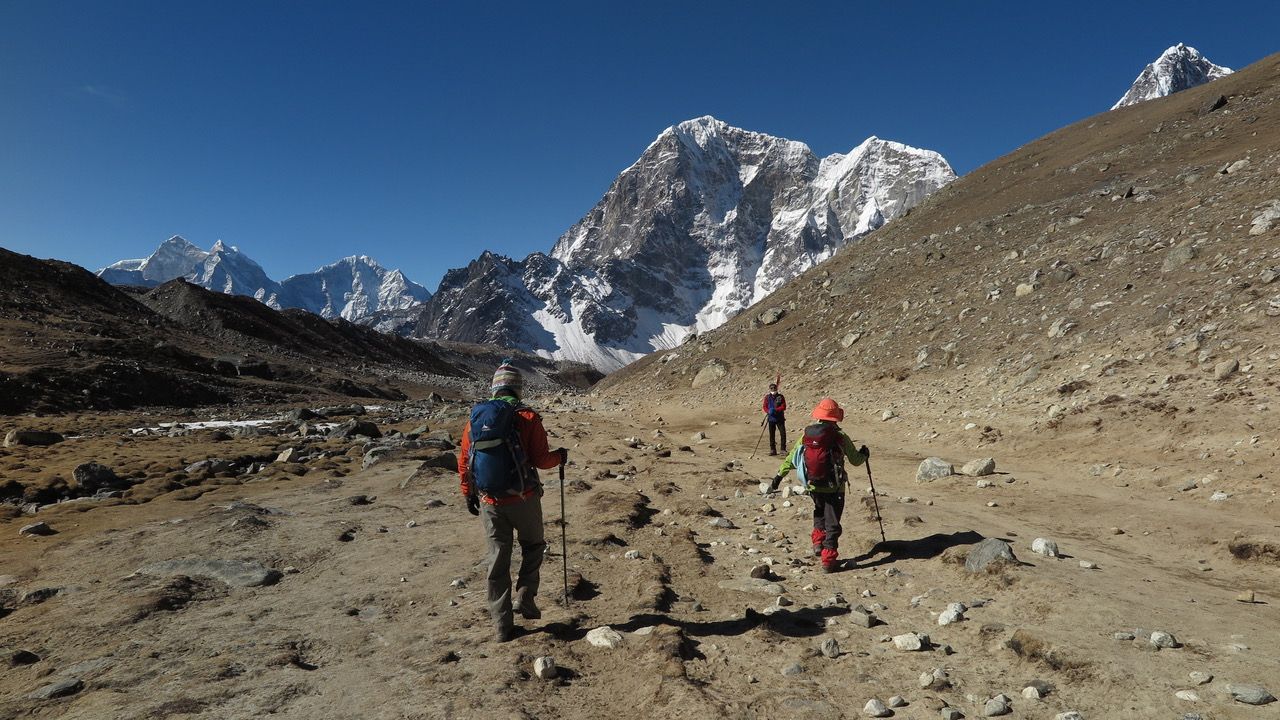 Trekking tours – From Africa to the Himalayas
Actively and sustainably explore fantastic landscapes around the globe
Trekking holidays worldwide
On a trekking tour with Natucate: Experience trekking tours worldwide and discover picturesque, remote landscapes on foot with the most beautiful views. Guided and individual trekking tours, for single travellers, couples or groups – find out more about trekking tours here.
Trekking tours take you to beautiful natural areas and allow you to get to know your destination actively, sustainably and up close. Equipped with sturdy shoes and the necessary equipment, you can switch off from stressful everyday life on a trekking tour while keeping body and soul fit. Trekking tours are mostly led by expert guides and are suitable for couples, families, groups of friends as well as single travellers who want to pursue their sporting passion as part of a group of like-minded people. The degree of difficulty varies, ranging from moderate to demanding tours. Travel packages with a fixed route are offered as well as individual tours. In most cases, trekking is combined with camping in tents but sometimes it is also accompanied by a visit to various guest accommodations. Trekking trips are possible all over the world – from local areas to the Himalayas.
Travel at the pulse of nature – find out more about the trekking tours offered by Natucate below.
Highlights of your trekking trip
Travel­ling close to nature, sustain­ably and actively
Diving into remote natural landscapes on foot
Exploring breath­taking places – from the Himalayas to Canada
Being part of an inter­na­tional group
Trekking tours with Natucate
Trekking for beginners and advanced participants – Natucate fulfils your desire for intensive nature experiences and sporting activities in the great outdoors. On organised trekking tours we take single travellers, partners, families and groups of friends to the most beautiful natural landscapes away from civilisation. You are not sure where to go? Just get in touch with us! Our team will explain our trips in detail and advise you on trekking equipment, camping, etc. Get an overview of the best trekking tours here:
Trekking tour in the Himalayas
Have you been dreaming of an adventure holiday in Nepal for a long time? The breathtaking landscapes of the Himalayas captivate your attention? On this exciting trekking tour you will experience the fascinating mountain range of the Himalayas at close range and enjoy impressive views of lush green valleys and snow-covered peaks – including the world-famous Mount Everest, the highest mountain on earth. You can enjoy your hiking holiday in the Himalayas as part of a 13-day nature trip or a 23-day Everest Trek.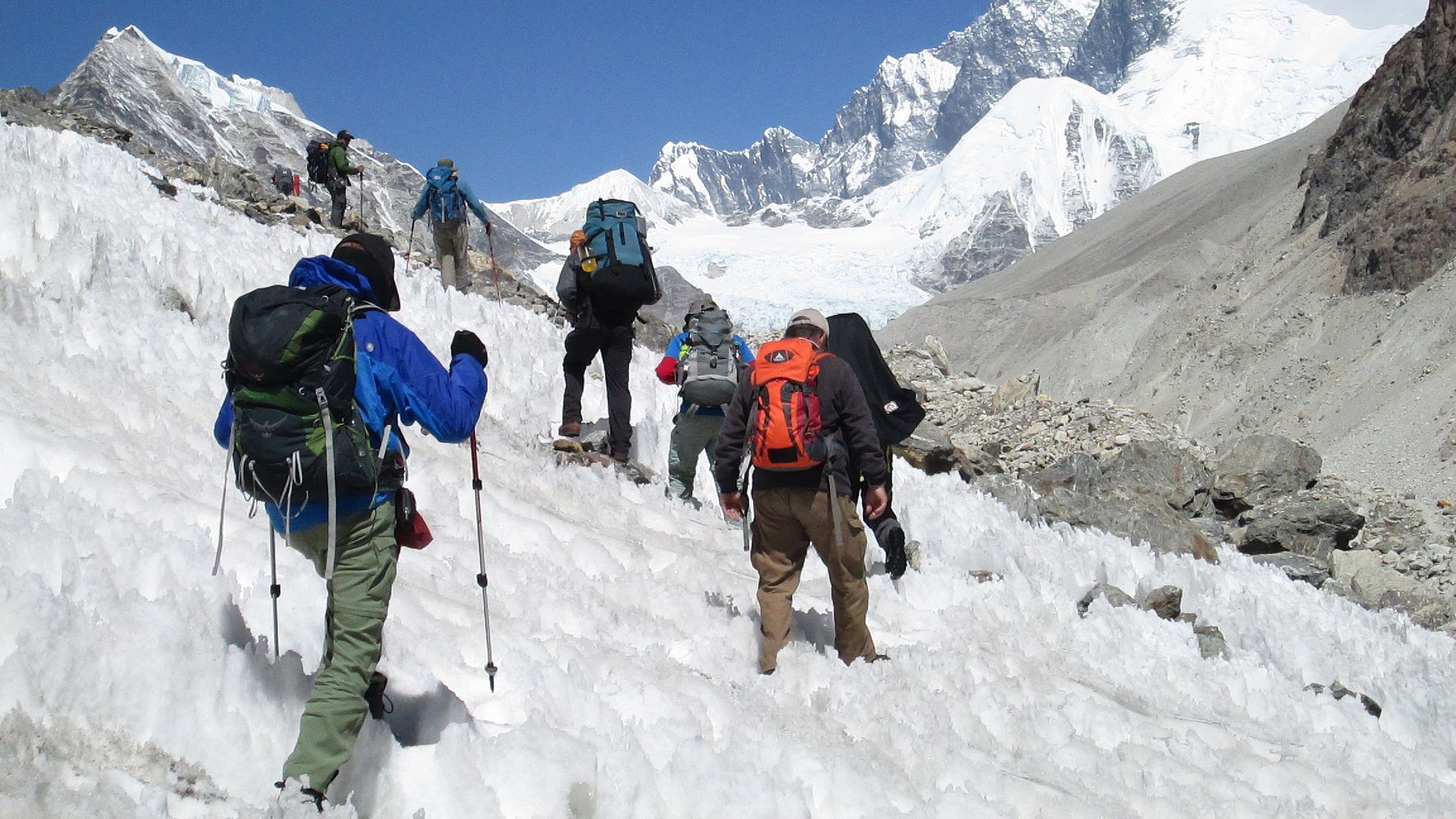 Snowman Trek in Bhutan
The Snowman Trek is considered one of the most challenging trekking routes, but also one of the most spectacular. On this trekking trip in Bhutan's stunning Lunana region, you will penetrate into the depths of the Himalayan Mountains and witness incomparable natural landscapes. For almost four weeks you and your group will experience the fascinating high mountain scenery of Bhutan including incomparable views. Trekking in the Himalayas – an unforgettable experience.
Wilderness Trail in Southern Africa
One week in the wilderness of Southern Africa: During this seven-day Wilderness Trails course you will hike through the untouched landscapes of Africa with your group and a professional instructor and learn to orientate yourself in the bush. Every evening you will search together for a suitable place to set up camp for the night – sleeping either in a tent or directly under Africa's breathtaking starry sky. As a course participant you will not only experience a real "Wilderness Trail" but you will also expand your knowledge about Africa's biodiversity and the protection of nature and wildlife.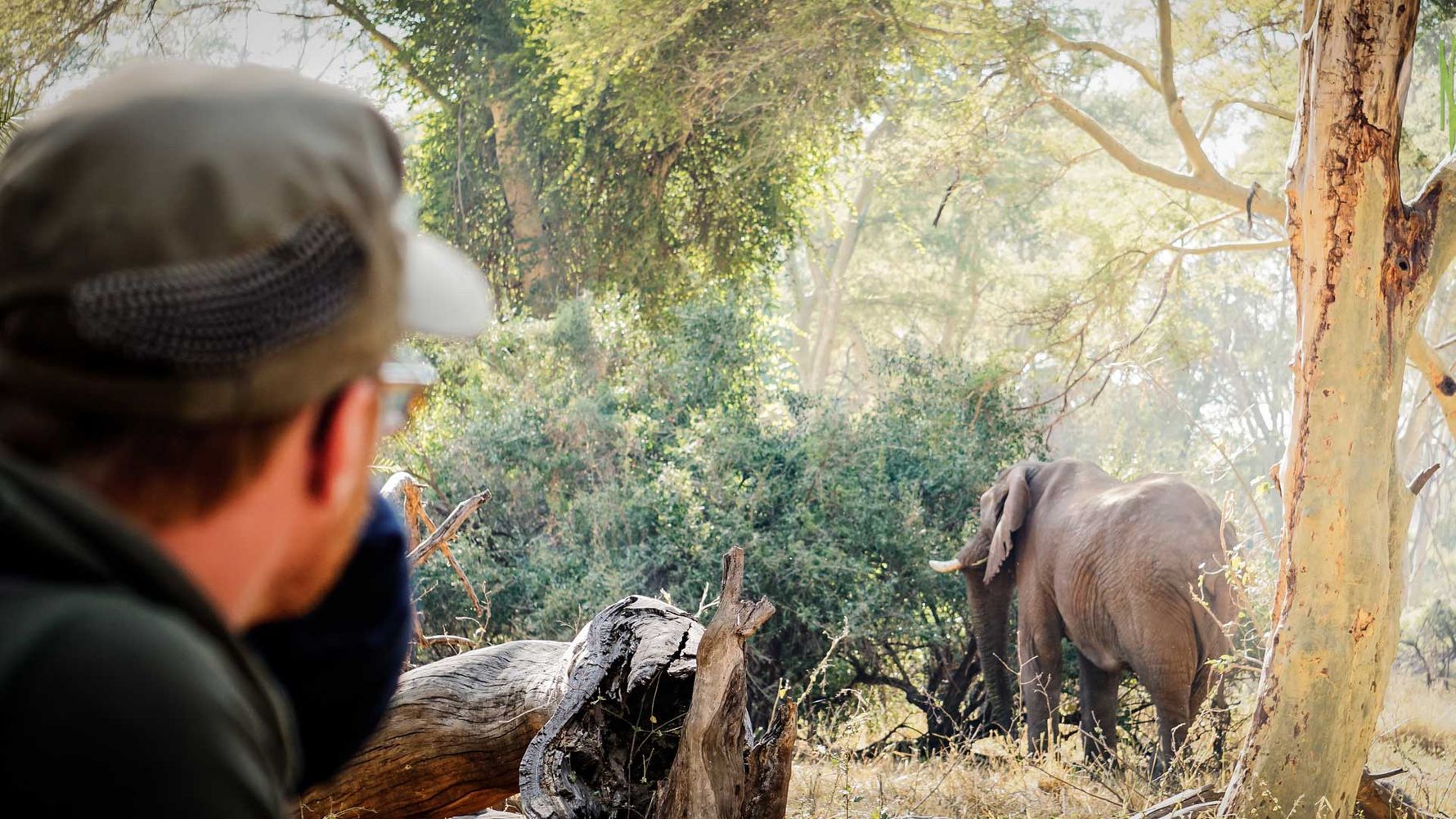 Training as a hiking guide in Canada
Untouched and pure nature is often associated with Canada's natural landscapes. Especially in the western part of the North American state, the scenery presents itself in its full splendour, with deep green forests, crystal clear lakes and a fascinating animal world. With Natucate you can indulge your passion for outdoor sports and join a one-week hiking guide course at a ranch north of Vancouver – with the goal of being able to lead guided hiking trips of several days through the wild backcountry. A real nature adventure!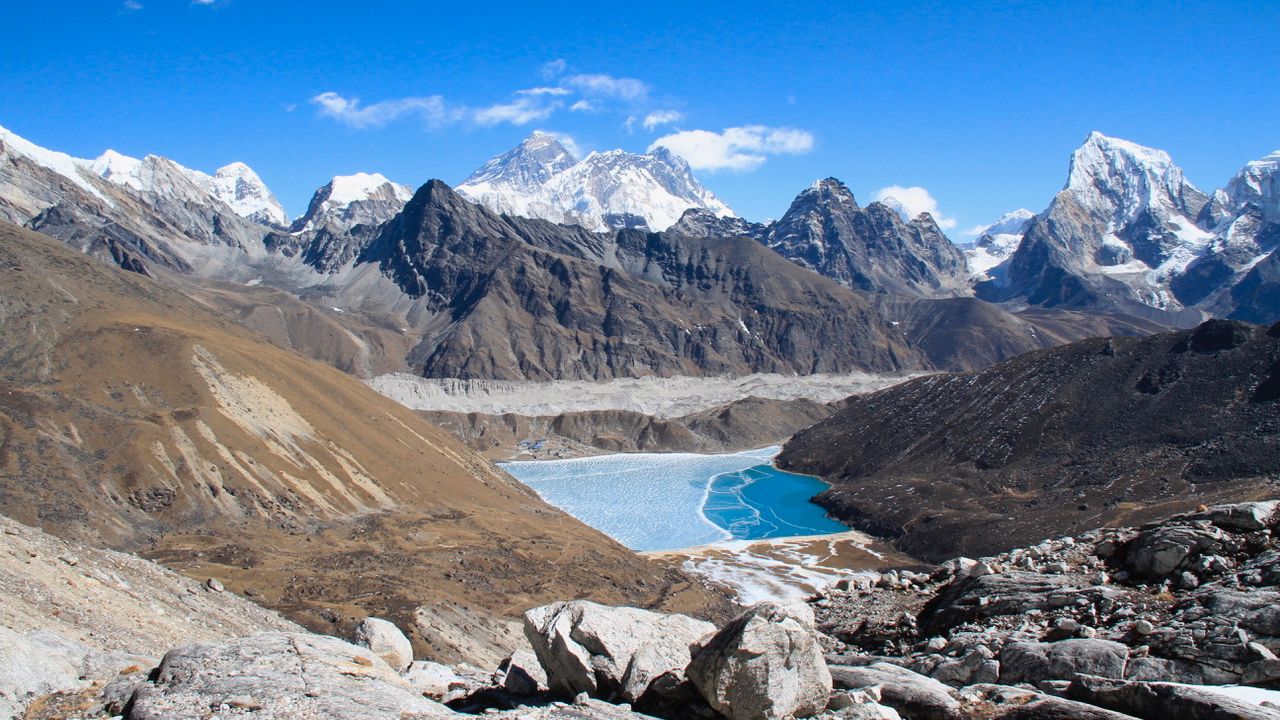 Trekking holidays – Frequently asked questions
What is trekking? And what is the difference between trekking and hiking?
Trekking and hiking are basically very similar but differ from each other in some respects.
Even a walk of several hours can be considered a hike. As the paths generally have no alpine difficulties and are easy to walk on, the degree of difficulty tends to be low. Tools such as a walking stick are only rarely needed – usually the equipment required is nothing more than sturdy shoes and clothing adapted to the climate.
In trekking, on the other hand, the distances covered are much greater. There is also much more luggage to carry. Trekking can also involve the use of smaller muscle-powered vehicles such as a bicycle or canoe. Last but not least, trekking is also characterised by the destination, as the areas to be visited are usually much further away from civilisation than on a classic trek. Tours of particular difficulty and often with a scientific character are called expeditions. In summary, the main differences between hiking and trekking are duration, equipment and destination.
Where can I do a trekking trip?
Trekking tours are offered worldwide. Trekking through local natural landscapes is possible as well as through those in exotic countries. Natucate offers trekking holidays around the globe – just have a look at our portfolio of nature and adventure trips as well as field and guide courses.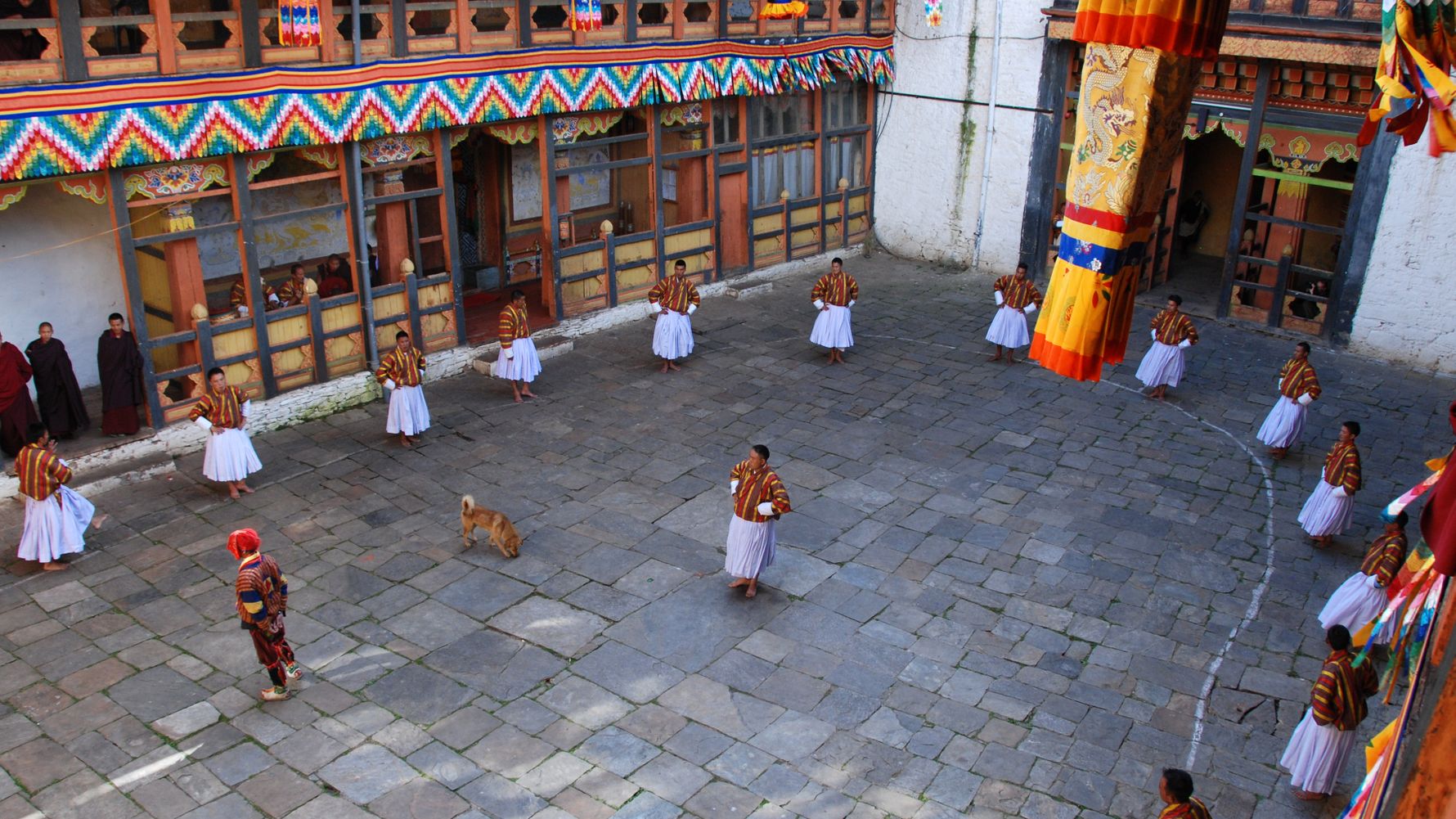 What kind of trekking trips are there?
Trekking tours can be organised with regard to
Structure
Group
Destination
Accommodation
can be distinguished from each other.
We offer organised or guided as well as individual trekking tours. (Guided) trekking tours for single travellers are possible as well as for couples, families or groups of friends. Usually the trek participants are a group of unknown parties, but completely private tours with a personal guide can also be booked.
Trekking tours lead through remote landscapes, from mountains and alpine areas to deserts - from Southern Africa to Europe and polar regions. Trekking holidays often include cultural elements and familiarise participants with local communities and local customs.
Last but not least, trekking tours differ in terms of the type of accommodation. Trekking participants often spend the night outdoors in their own tent which they have brought with them and which is pitched at ever-changing locations. Many tours are also accompanied by special porters who are responsible for carrying the necessary tent equipment and for setting up and taking down the tent.
However, lodge trekking is also possible, so that hotels, hostels or guest houses can be visited instead of your own tent.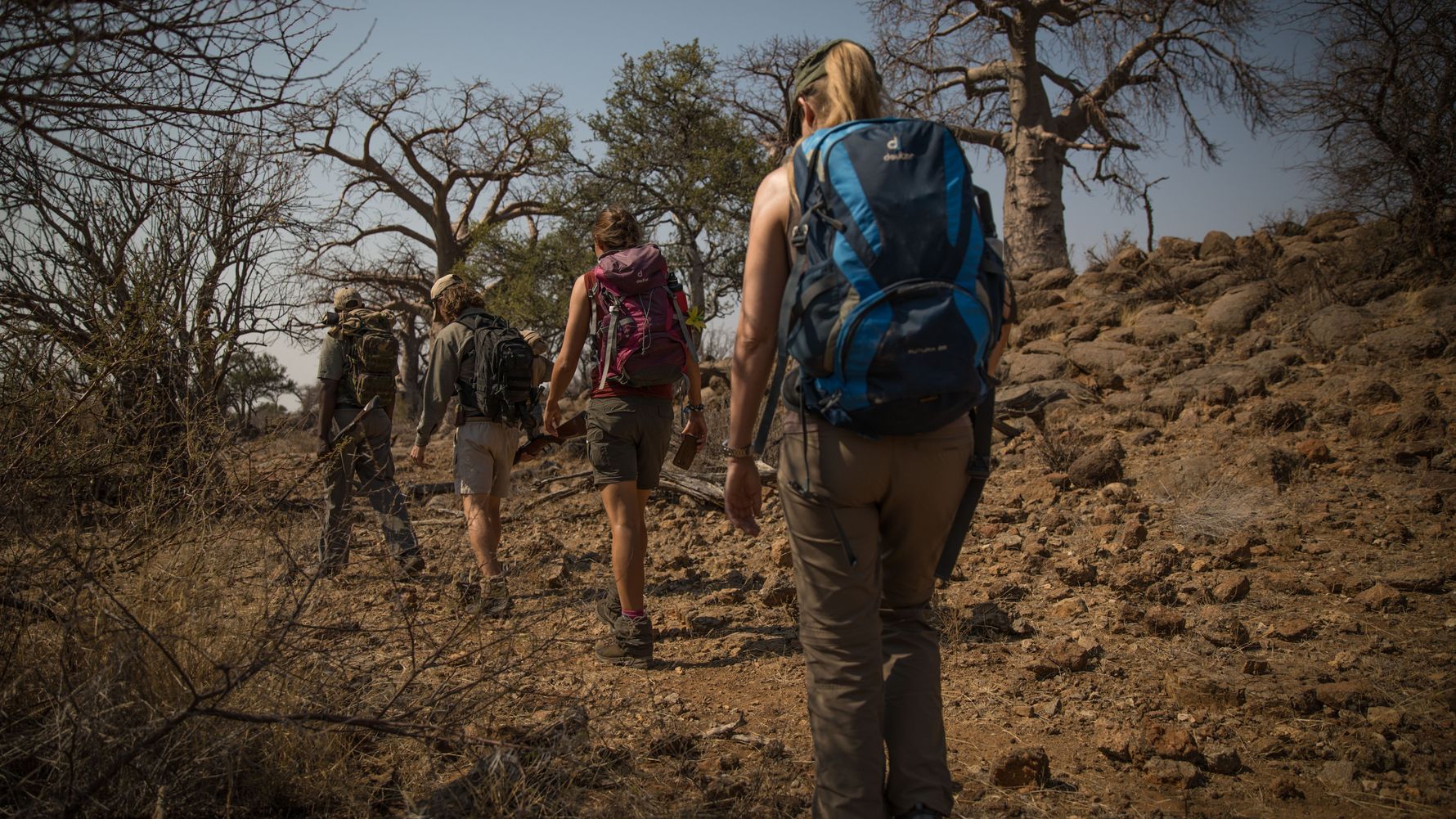 What equipment do I need for trekking?
Professionals as well as beginners should get the following equipment for their trekking tour: Functional clothing (especially the first layer of clothing), fleece, soft shell or synthetic fibre jacket for insulation, rainproof (warm) jacket, rain trousers, hiking boots, gloves, cap, scarf and possibly gaiters and walking sticks.
The rainproof backpack (about 60l or more) should include: sunscreen, sunglasses, mosquito spray, small first-aid kit, hygiene articles, large refillable water bottle, hiking maps, armour tape, headlamp and spare batteries. Binoculars, camera, pen and paper are always recommended. Of course, the most important documents (identity card or passport, credit card, cash, visa if necessary etc.) as well as mobile phone plus charging cable and power bank should not be missing.
Since trekking is usually associated with camping, you must of course also think about the appropriate camping equipment: tent, sleeping bag (with inlay), sleeping mat, cooking utensils, detergent, pocket knife, lighter, toilet paper, and rubbish bags.
A detailed packing list will be sent to participants of our trekking tours a few weeks before departure.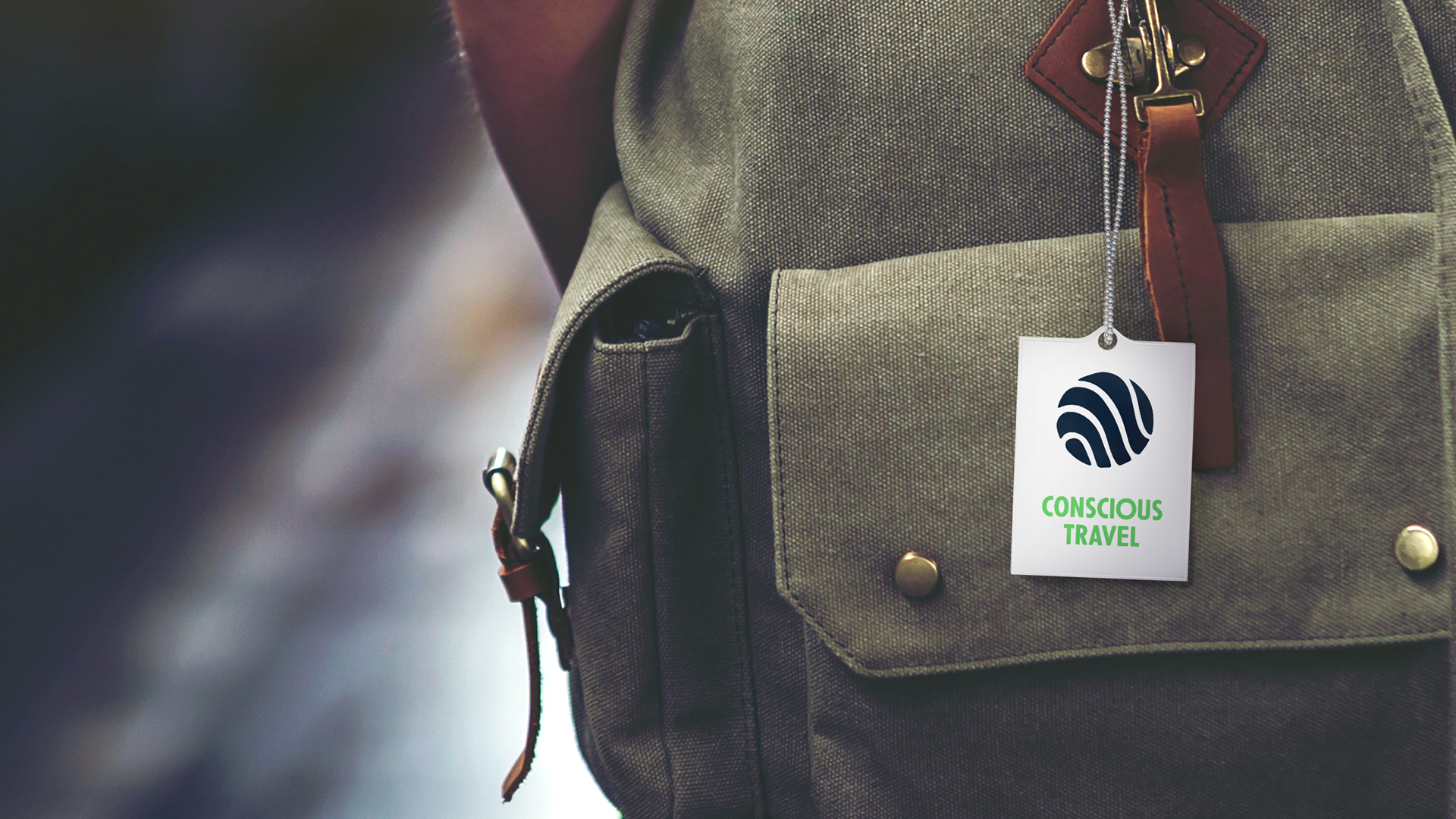 Conscious Travel
with Natucate
Supporting real conservation projects worldwide through individual wilderness adventures – our ambitions, our values, our service.