Become active as a volunteer in animal welfare and start working with rescue horses abroad
Volunteering with horses abroad
Dedicate yourself to animal welfare as a volunteer in North America and help protect and take care of horses in need as part of an international volunteer team.
You love horses, are passionate about horseback riding and would like to commit yourself to horse rescue as a volunteer? Natucate gives you the chance to help protect your favourite animals as part of fascinating equestrian volunteer programmes and contribute to the rehabilitation of abused or neglected horses.
As a horse volunteer, you will not only learn how to properly handle and take care of them but also gain insights into the daily business of a horse rescue center and acquire valuable background knowledge about animal welfare.
In the following, you can learn more about horses and their care, about the need for horse protection measures and about your horse volunteer opportunities with Natucate. Become a horse rescue volunteer and spend a meaningful time abroad!
Highlights of your volunteer stay with horses
Experi­encing a unique time abroad with horses
Contributing to protecting and conserving mustangs and other horses
Gaining insights into the daily work of a horse rescue center
Acquiring knowledge about horse care and horse handling
Horse care and horse keeping
Horses are highly developed mammals who feel pain in a similar way that humans do. They are sentient and are able to sense fear or panic as they have a distinct need to flee. As herd animals they need to be kept with other horses.
Each horse race has its own needs concerning its environment which a horse keeper always needs to consider. Enough room for exercise, a naturally lit, dry and spacious stable as well as the right nutrition – in order to secure the horse's well-being an appropriate environment and care need to be provided. The animal's well-being and its individual needs always have to be the top priority.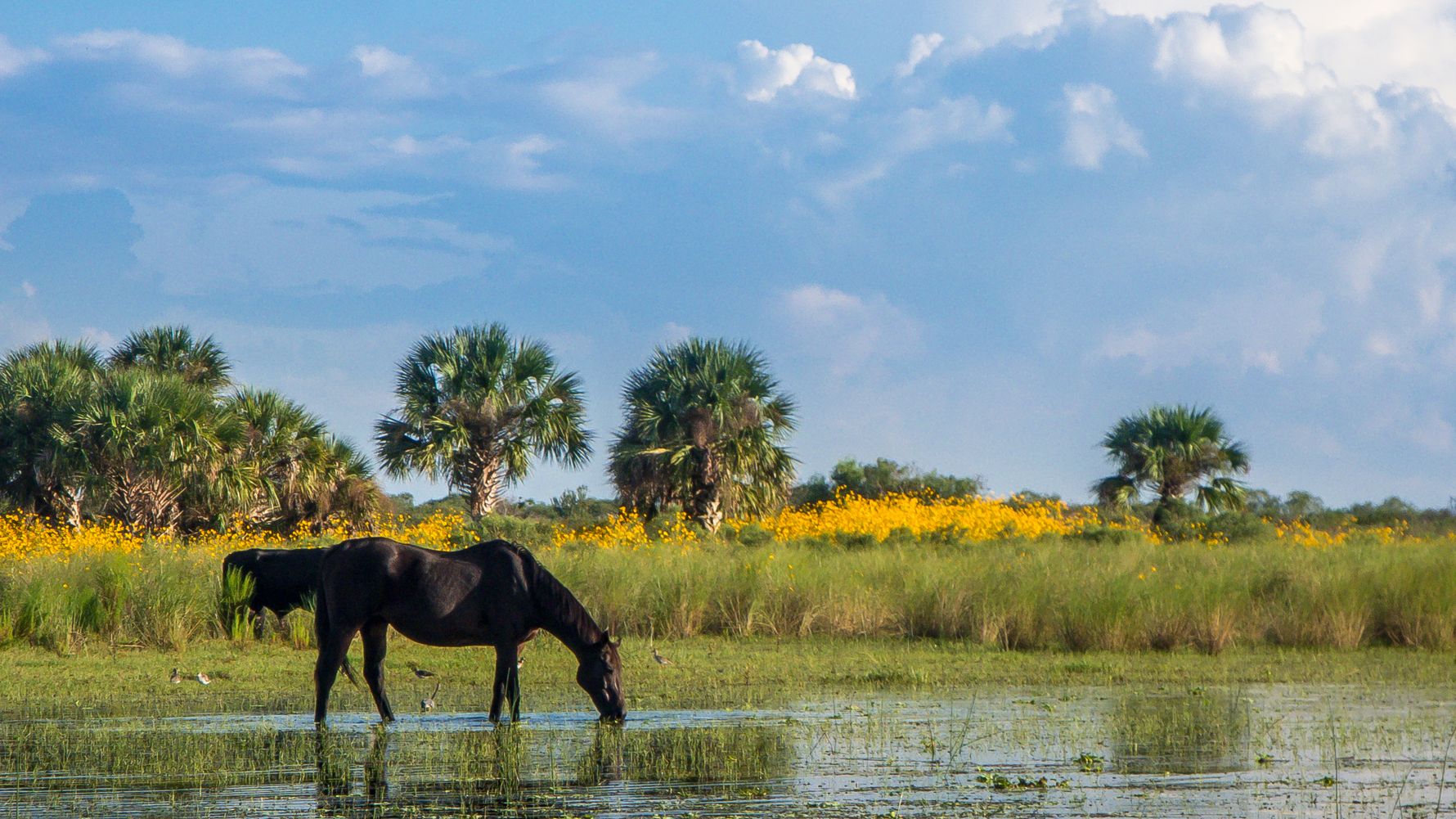 Why protecting horses?
A lot has changed in animal law over the past few years; in many countries there are laws describing certain rules for species-appropriate animal keeping. But sadly, violations of animal / horse protection laws happen on a regular basis and cases of horse mistreat are anything but rare. Neglect, abuse, illegal trade – in order to save horses from such distress, action needs to be taken.
Fortunately, horse rescue centers, exclusively founded for horse protection and conservation, dedicate themselves to the animals' fate, offer them a safe haven, provide for care and rehabilitation and, later on, try to find a loving new home for them. Become a horse rehabilitation volunteer and support these fantastic shelter institutions!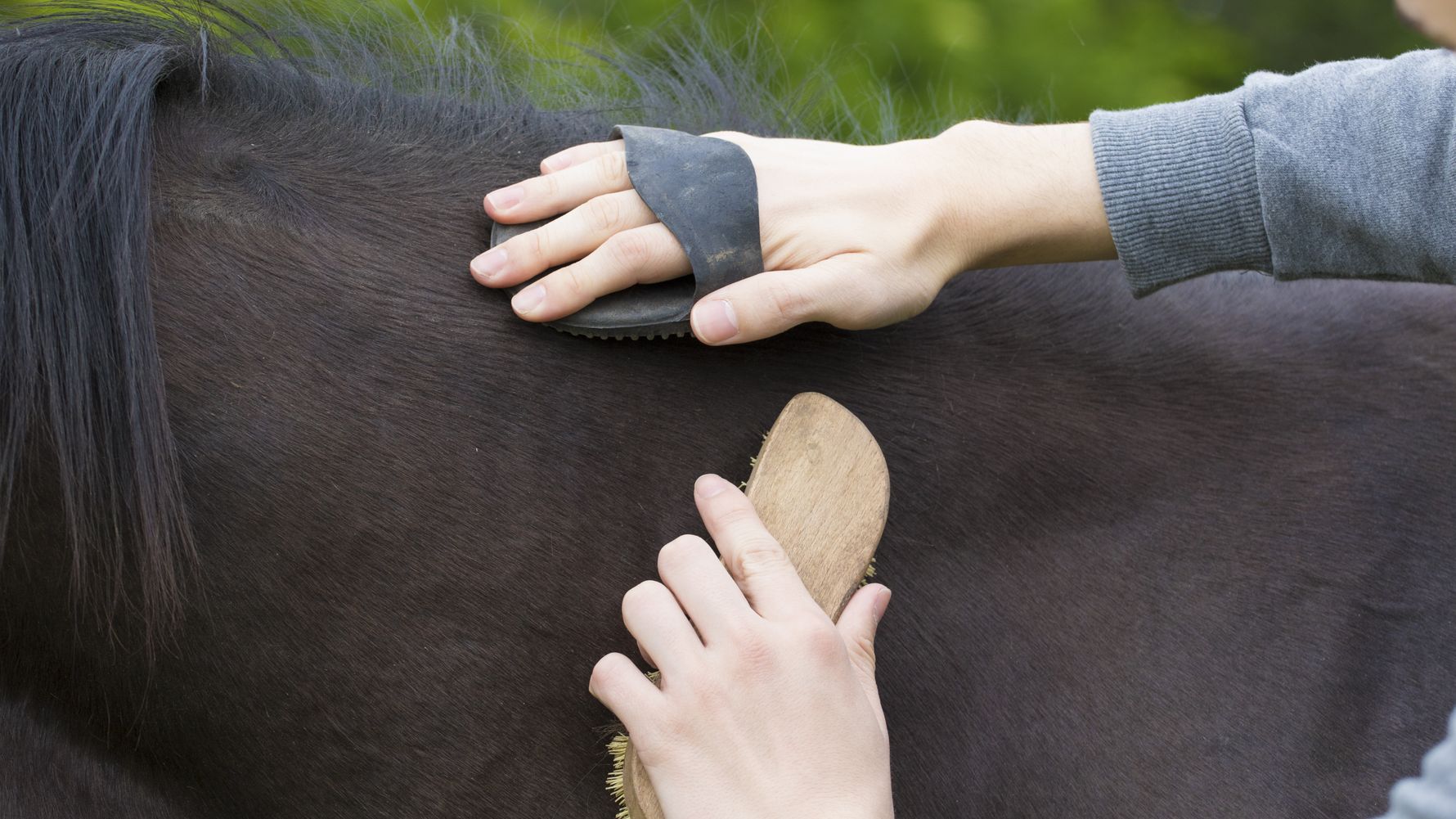 Volunteering with horses
"I want to work with horses!" – this is something many people of different ages are yearning for. Horse volunteers are needed in various institutions and by offering a range of passionately working horse volunteer programs, Natucate gives you the chance to become active as a animal advocate abroad. As a volunteer in one of our horse care projects, you help protect and rehabilitate horses which have been freed from abusive situations. Take a look at our horse rescue volunteer programs and start working with horses in America:
Wild horse volunteer opportunity in Florida
Horse volunteer opportunities near Orlando: If you decide to join our horse rescue project in the USA, you dedicate yourself to volunteering with mustangs on a horse rescue ranch in Florida and support the rehabilitation of exploited and abused wild horses.
Horse rescue opportunity in Canada
As a volunteer in Canada you take care of horses, rescued from factory farming, by grooming, feeding, leading and handling. Moreover, you will be present when the animals are given to caring new owners.
Become a horse volunteer with Natucate
No matter if you are an experienced equestrian or simply passionate about horses – as a Natucate volunteer in one of our horse projects you make an active contribution to animal welfare, broaden your knowledge about working with the animals and spend a meaningful time abroad in the midst of the most beautiful landscapes.