Natucate
Volun­teering Namibia – Lena
Volunteering in Africa: In her feedback interview you can learn more about Lena's wonderful time as a volunteer in our elephant conservation project in Namibia's fascinating Damaraland.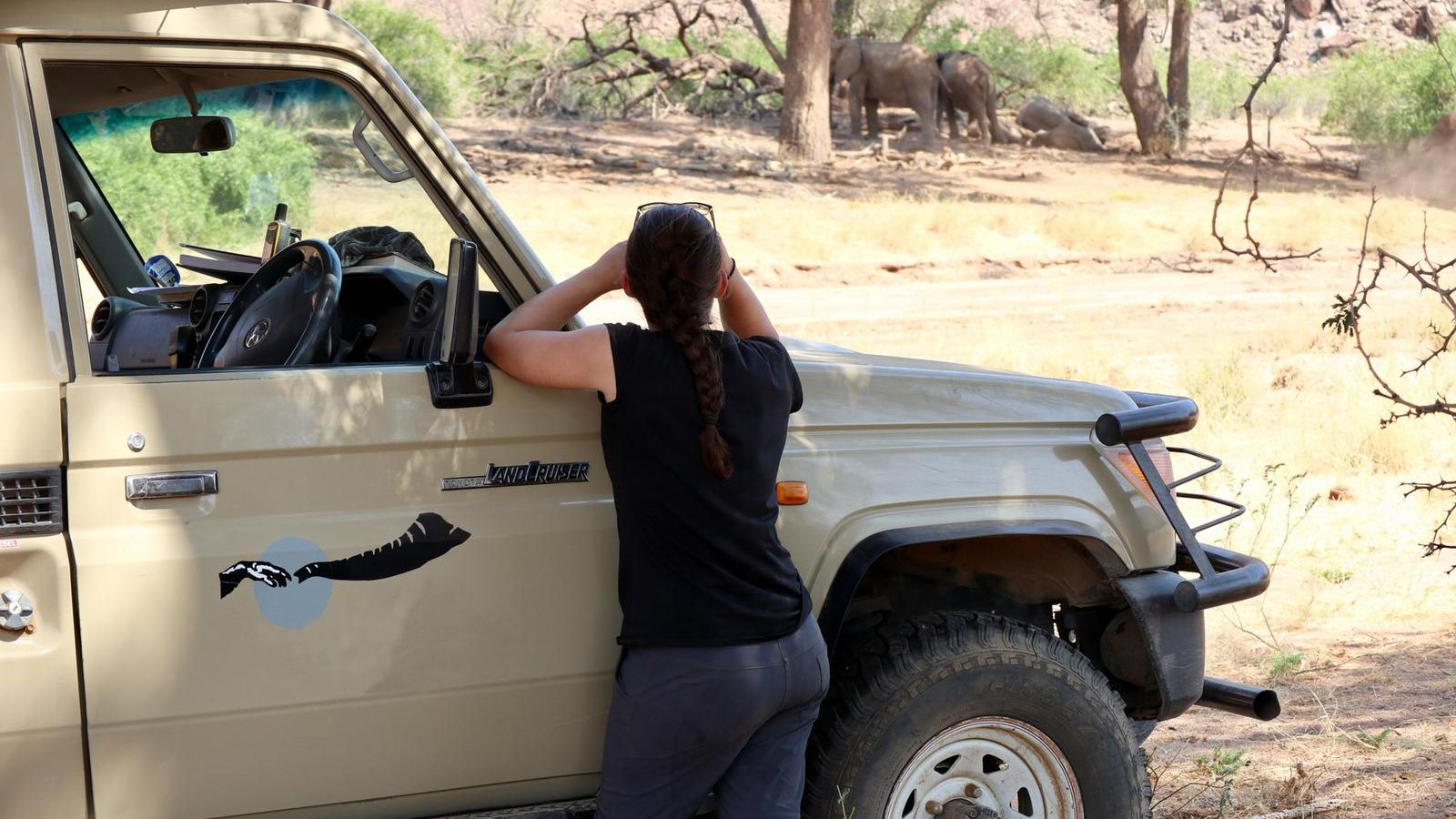 Profile
Name: Lena
Age: 24
Project: Elephant Conservation in Namibia
Location: Damaraland, Namibia
Duration: Beginning until mid-June 2019 – 2 weeks
Rating
Support from the Natucate team:
Arrival:
Project Partner:
Accommodation:
Volunteering in Namibia – Eight questions for Lena
1) Could you give us a brief overview of your tasks in the project?
The elephant conservation programme is divided into a two-week cycle. In the beginning of the first week we drove to our extremely beautiful base camp. From there, you go on trips to different building sites in the region. These sites are – depending on the case – either water points in small communities or at schools (very rural areas). The aim of the project is to reduce the human-wildlife-conflict between the desert elephants and the population living in the area by providing better/separate water supplies for both the population and the elephants.
Basically, you, the other volunteers and your team leaders are responsible for building new walls around drill holes, extending existing walls or constructing walls around water tanks to protect them from the elephants. You don't need to have any special skills or "construction knowledge" – the instructors always help you and explain everything. However, you must be physically fit, as the temperatures can be quite strenuous, and no electrical devices are available. But the physical labour definitely pays off. Since volunteers are responsible for preparing the daily meals, you will be in the "duty team" two to three times during the programme, depending on the size of the group. On these days you are responsible for the catering. Breakfast, lunch and dinner are prepared by the volunteers themselves. Again, the team leaders will help you with everything so that everyone has more than enough to eat at the end ;).
Patrol Week is physically a bit more relaxing. You and your team sit in the back of an open 4x4 vehicle to roam Namibia's Damaraland and to search for elephant herds living there. Your aim: collecting detailed information about their population numbers and their distribution areas. However, data on other wild animals living in the region are also collected. Their GPS data will be recorded.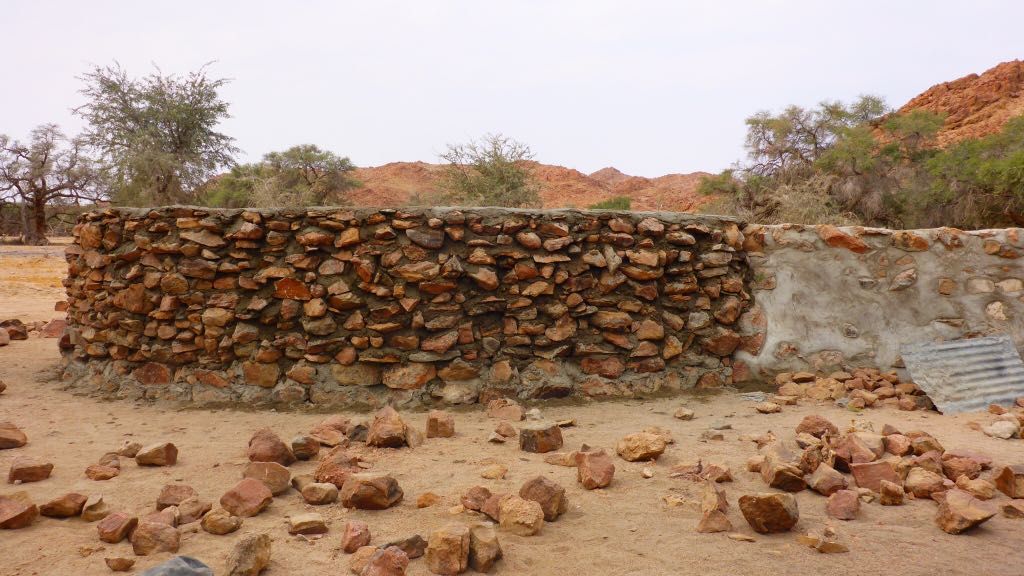 2) What were the biggest challenges for you during the project?
In fact, it was the high temperatures during Building Week. Drinking enough to make sure to stay hydrated at the end of the day was sometimes quite hard, because you don't notice how much water you lose in the dry heat. At night, however, it got really cold sometimes, so a good outdoor sleeping bag is a must-have when taking part in the project.
3) Was there something you liked most? Or something you remember particularly negatively?
I liked everything a lot. The whole experience is simply unique, the people you get to know, the breathtaking landscape, the wild animals that are freely roaming the region, the nights under Namibia's starry sky – each day was a highlight. It's hard to put it into words, you have to go and experience it yourself.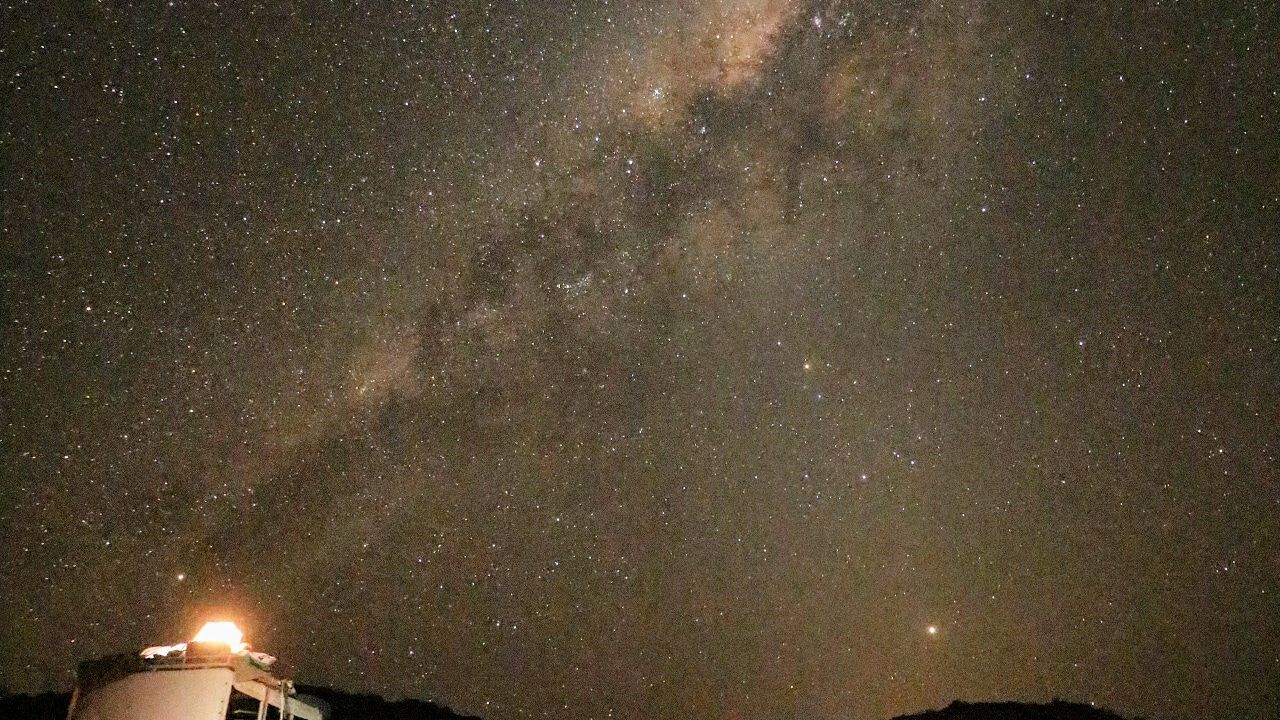 4) Did you have certain expectations before travelling to the project?
I couldn't really imagine what the base camp and the accommodation during Patrol Week/Building Week would be like. My expectations were more than fulfilled: the base camp is so beautifully designed. The camps during Building and Patrol Week are also incredibly unique (best location for the most beautiful sunrises and sunsets). Best example of how you don't need much to feel at home.
5) Have you done anything in your free time that you can recommend to future participants?
You should definitely make sure to enjoy the sunrise or sunset at the base camp at least once from one of the surrounding mountains. From up there, you have a wonderful view of the base camp and the surrounding landscape.
6)What recommendations would you give to other participants?
Don't take too many clothes with you. But don't forget to pack wet wipes!!!!! Make sure to take enough wet wipes with you. Plus a mosquito net for your head. It may look kind of stupid but is definitely helpful when it comes to annoying mopane bees. They do not sting, but are very annoying in the long run, because they try to get into nose, eyes, mouth and ears.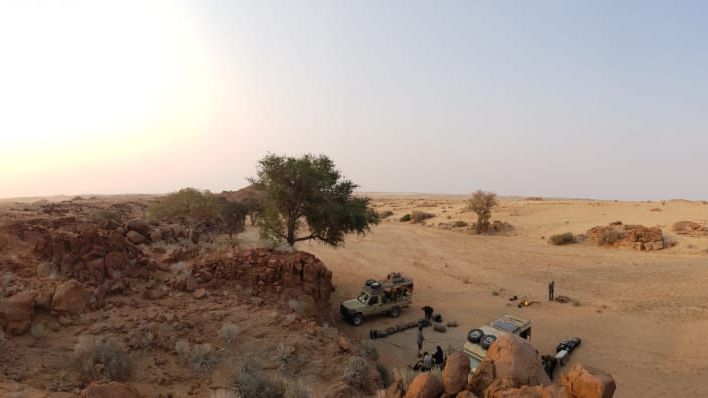 7) Can you estimate how many additional costs you had on site?
I didn't need a lot of things during the project. But that depends on whether you want to buy many snacks or cool drinks (coke, fanta, etc.) for in between. In Swakopmund you should not forget to include the nights spent on weekends between the projects (if you stay longer than 2 weeks). You can do some things in Swakopmund. In any case, there are enough possibilities for both the smaller and the slightly fuller wallet.
8) Here is still room for other suggestions or stories from you:
I was thrilled from start to finish. During my time in the project I got to know so many great people, saw unique places, learned so much about Namibia, its nature and its wildlife. Anyone who is not sure whether to participate or not → book your flight to Namibia and try it! It is an unforgettable experience.