Natucate
Volun­teering Namibia – Yvonne
Conservation work in Africa: Yvonne dedicated herself to protecting endangered desert elephants in Namibia's Damaraland. Here you can learn more about her fantastic time as a volunteer.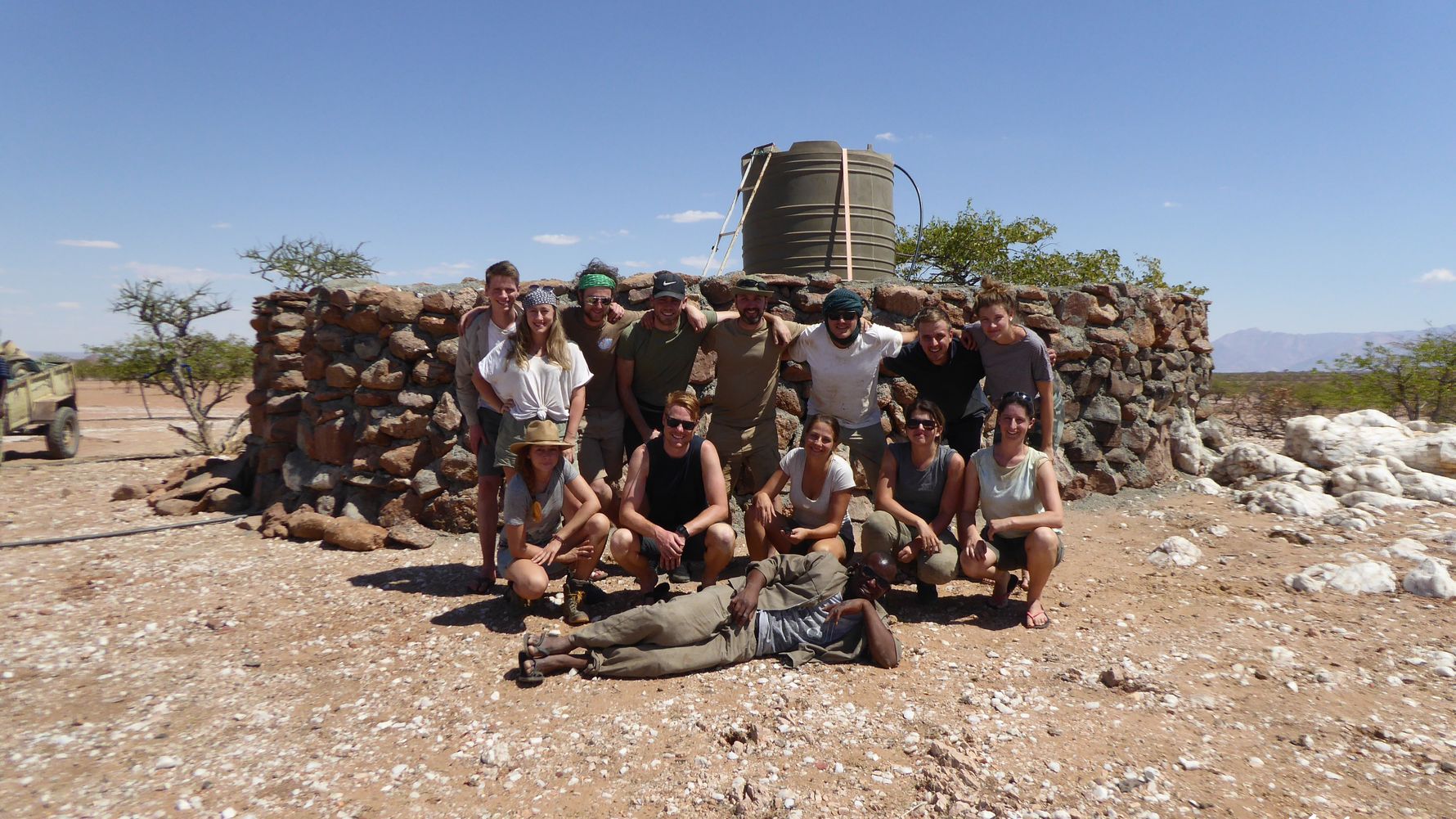 Profile
Name: Yvonne
Age: 34
Project: Elephant conservation in Namibia
Locations: Damaraland/Namibia
Duration: Beginning of February until beginning of March 2019 – 4 weeks
Rating
Support from the Natucate team:
Arrival:
Project partner:
Accommodation:
Volunteering in Namibia – Feedback: Eight questions for Yvonne
1) Could you give us a brief overview of your tasks in the project?
The project in Namibia works to protect wild elephants by working with volunteers to build massive stone walls around water tanks on farms to reduce conflicts between people and animals over water. For the volunteers, this means collecting stones, shoveling sand, mixing cement and building walls with the simplest means – it can be physically quite strenuous. In the second part of the project, the Patrol Week, the volunteers and their team leader finally set off in an all-terrain vehicle in search of the elephants of the Damaraland to locate them and observe their health and group dynamics. During this week, as a volunteer, you only have to hold on to your car seat and enjoy the landscapes, adventures and animal encounters in the Namibian bush to the fullest. Wonderfully eventful and rewarding for all the effort of the first week!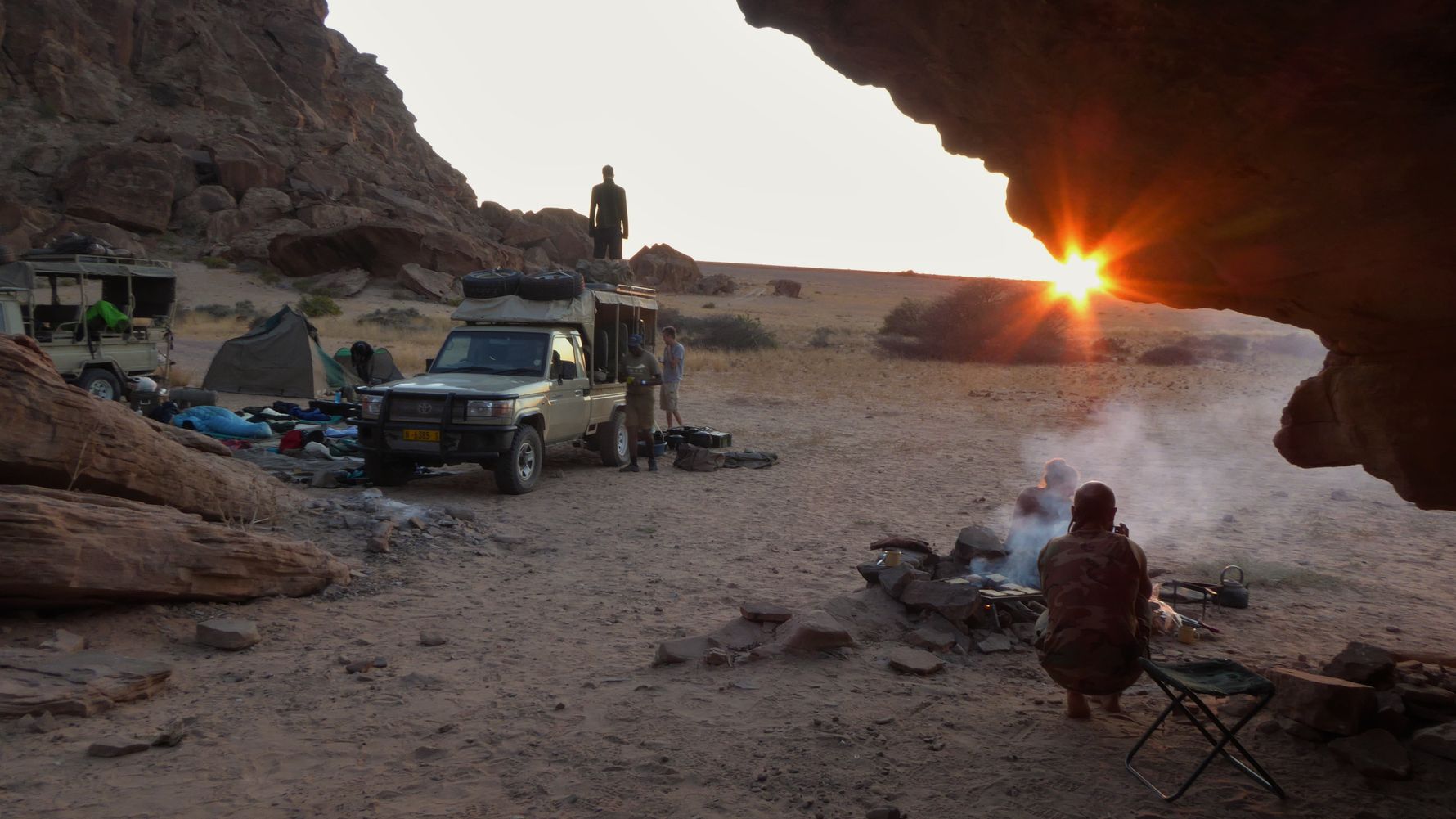 2) What was the biggest challenge for you during the project?
Sometimes it became very hot, up to 45°C in the afternoon in the shade. Working physically was really challenging. But I also found the experience extremely exciting and fascinating, how well you can get used to such conditions and work effectively (if you drink enough). The project also supported us by giving us really long lunch breaks and working early and late in the day.
3) Was there something you liked most? Or something you remember particularly negatively?
Where should I start... The whole experience, living under simple conditions (which is everyday life for many people!), performing a meaningful task; to have spent only five nights in a real bed during four weeks and otherwise slept under the impressive desert starry sky; to be woken up every morning by a colourful sunrise and to be brought to bed in the evening by an even more impressive sunset; close encounters with elephants and other wildlife; insights into the living conditions of the local population; to get to know a close group cohesion and exciting people; the adventure factor of the project – which, however, also brought with it some difficult situations (e.g. unaccustomed heat, unpleasant water situations, critical encounters with scorpions/snakes), but situations that were always accompanied by the motivated, committed and professional project staff!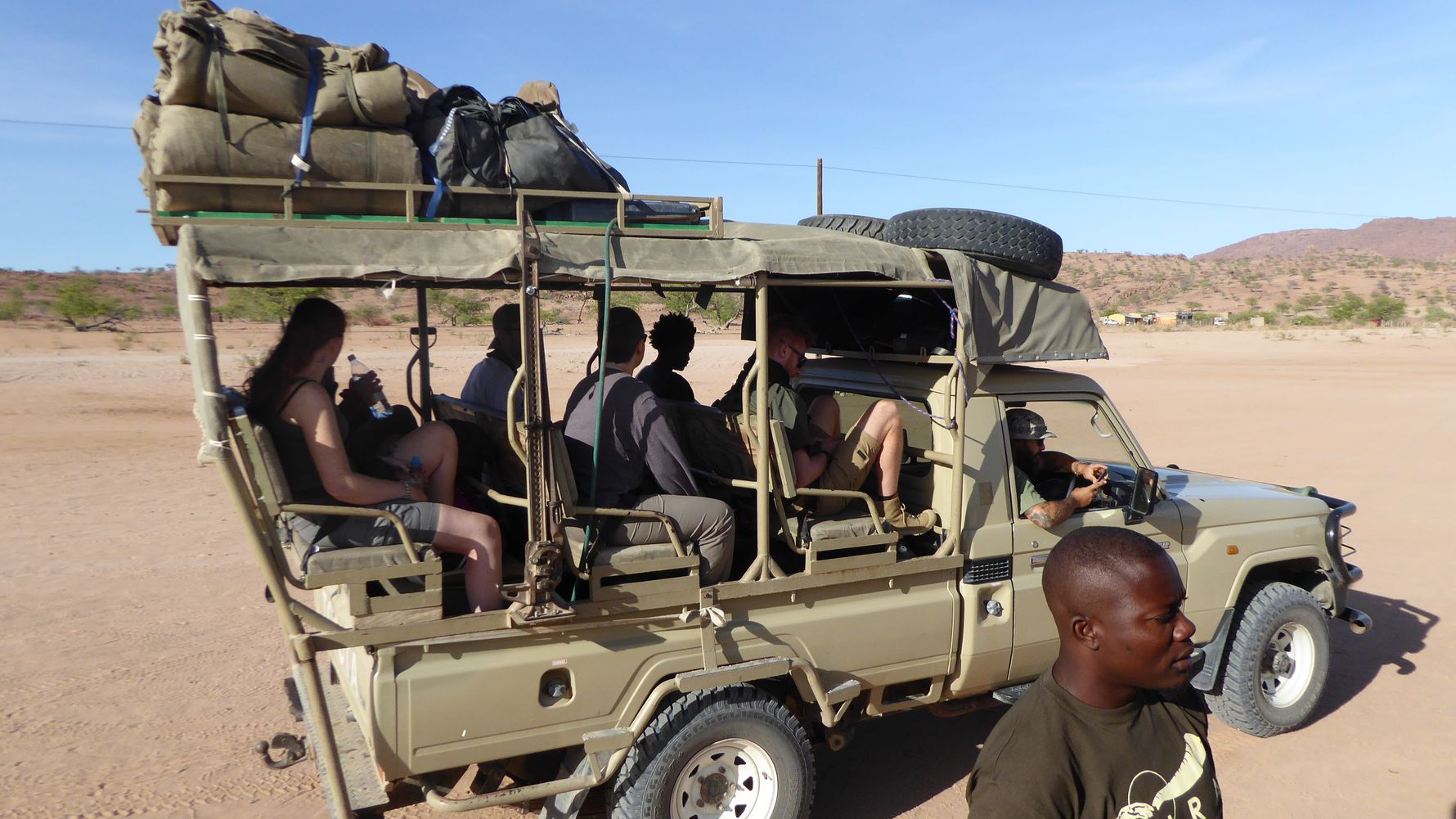 4) Did you have certain expectations before travelling to the project?
From the two-part project structure (Building Week and Patrol Week) I hoped to gain insights into the local living conditions of the Namibians as well as to experience the wilderness. My hope was more than fulfilled! What I did not expect, but what touched me extremely, was the experience of how closely we grew together as a group during this time.
5) Have you done anything in your free time that you can recommend to future participants?
During the project there is little opportunity for big activities, as you are in the bush – reading a good book in the shade, writing diary or simply enjoying the peace and quiet and the landscape is highly recommended. The weekends in Swakopmund offer a lot of entertainment: you can go surfing – the owner of the hostel on the opposite side of the street also gives lessons or rents equipment. Walvis Bay is easily accessible for a day trip. Local bars offer possibilities for going out. If you wish, you can also book skydiving, squad riding, guided desert excursions or other activities.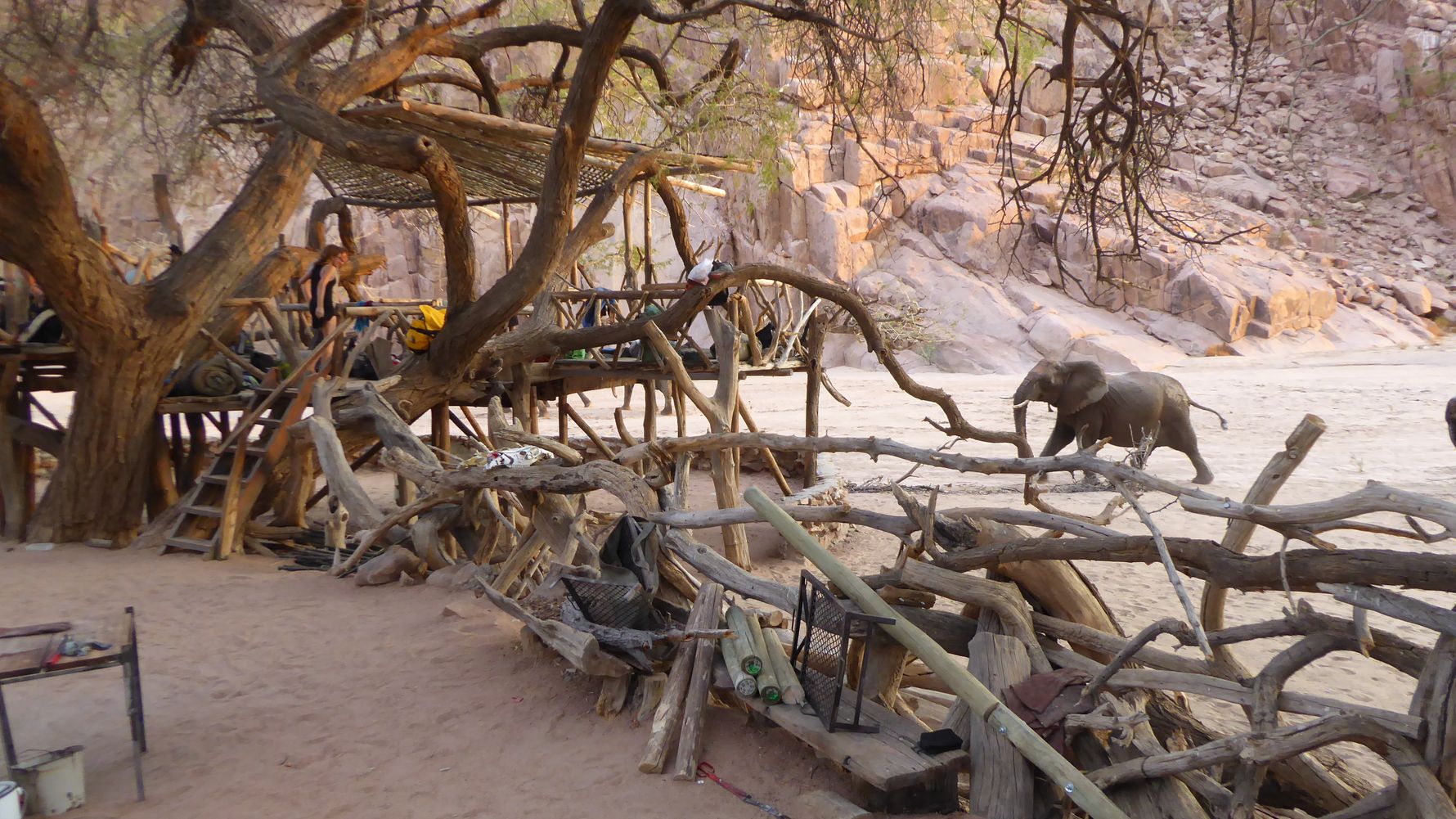 6) What recommendations would you give to other participants?
Phew, hard to say. I think I'd recommend joining the project without having too many expectations but with a lot of motivation and the desire to be close to nature and to be open for unexpected experiences. If you also consider the Natucate packing list, you are well equipped!
7) Can you estimate how many additional costs you had on site?
I think I have spent about 400 EUR. But you can also get along with less money if you don't buy lots of souvenirs or try to avoid to go out lots of times.
8) Here is still room for other suggestions or stories from you:
Try it out – the project, the landscape, the animals, the experiences, the people – everything very recommendable and certainly unique!