Nature Travel Atlantic: Whale and Dolphin Survey
Are you passionate about whales and dolphins and would like to be part of a conservation project dedicated to their protection? Then join this fascinating marine adventure and support conservationists on the high seas during their research.
Together with an international team you will spend two full days on a ferry in the East Atlantic collecting data about the marine life you observe while crossing the Bay of Biscay. The collected data is used for the development of protective measures for dolphins, whales and other marine mammals. Before boarding the ship, you will receive all necessary background information during a one-day training course. Experienced marine mammal surveyors will be by your side throughout the course.
Take part in a research trip in the Atlantic Ocean and experience a unique educational adventure!
Highlights
Life and learn on the high seas – with stops in England and Spain

Contribute to the protec­tion of whales, dolphins and other marine mammals

Be part of an inter­na­tional team

Cross the Bay Biscay for two full days

Explore different marine mammals through intensive monitoring

Experi­ence an unfor­get­table educa­tional adventure in the eastern Atlantic
Locations

Northeast Atlantic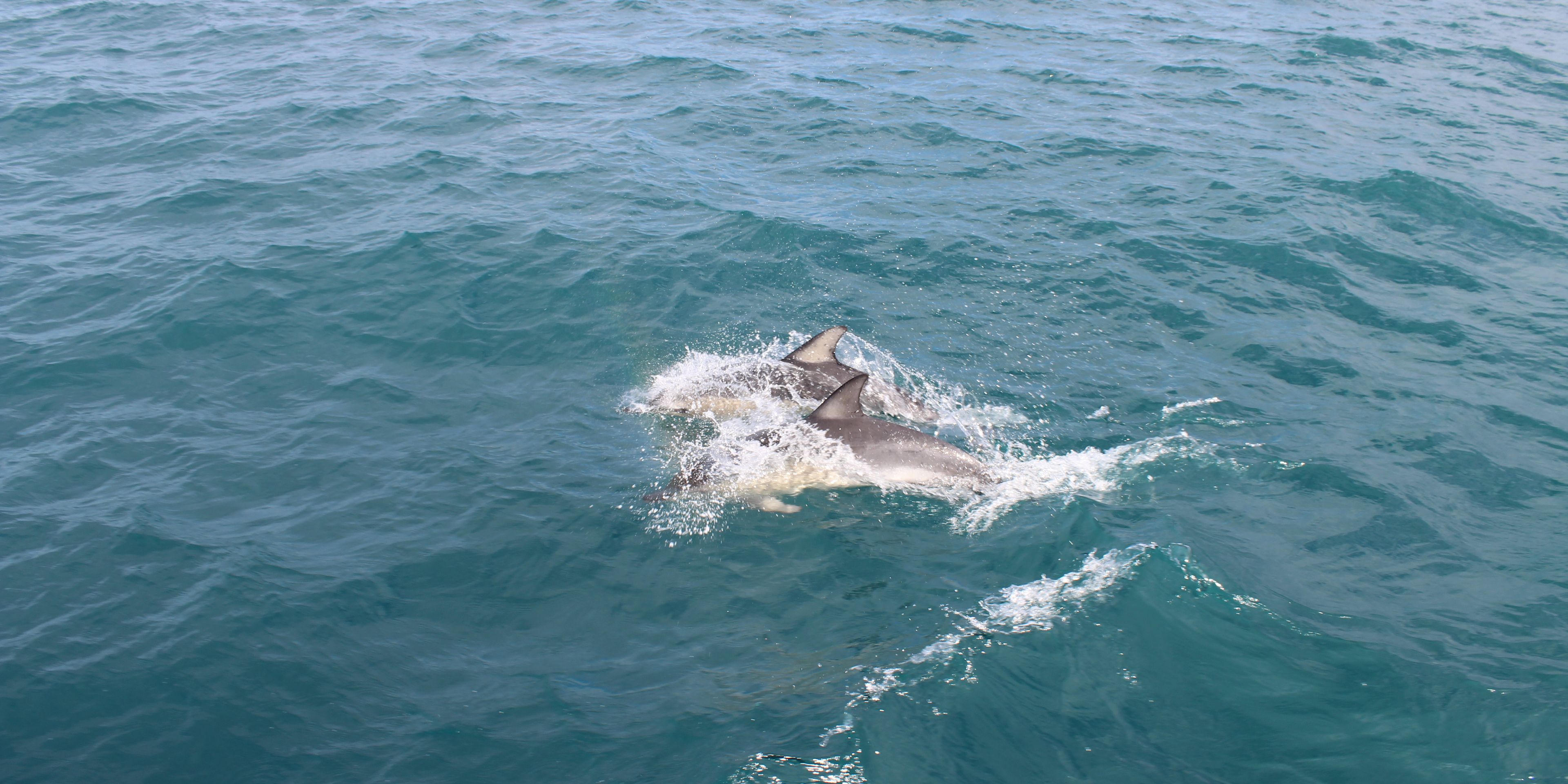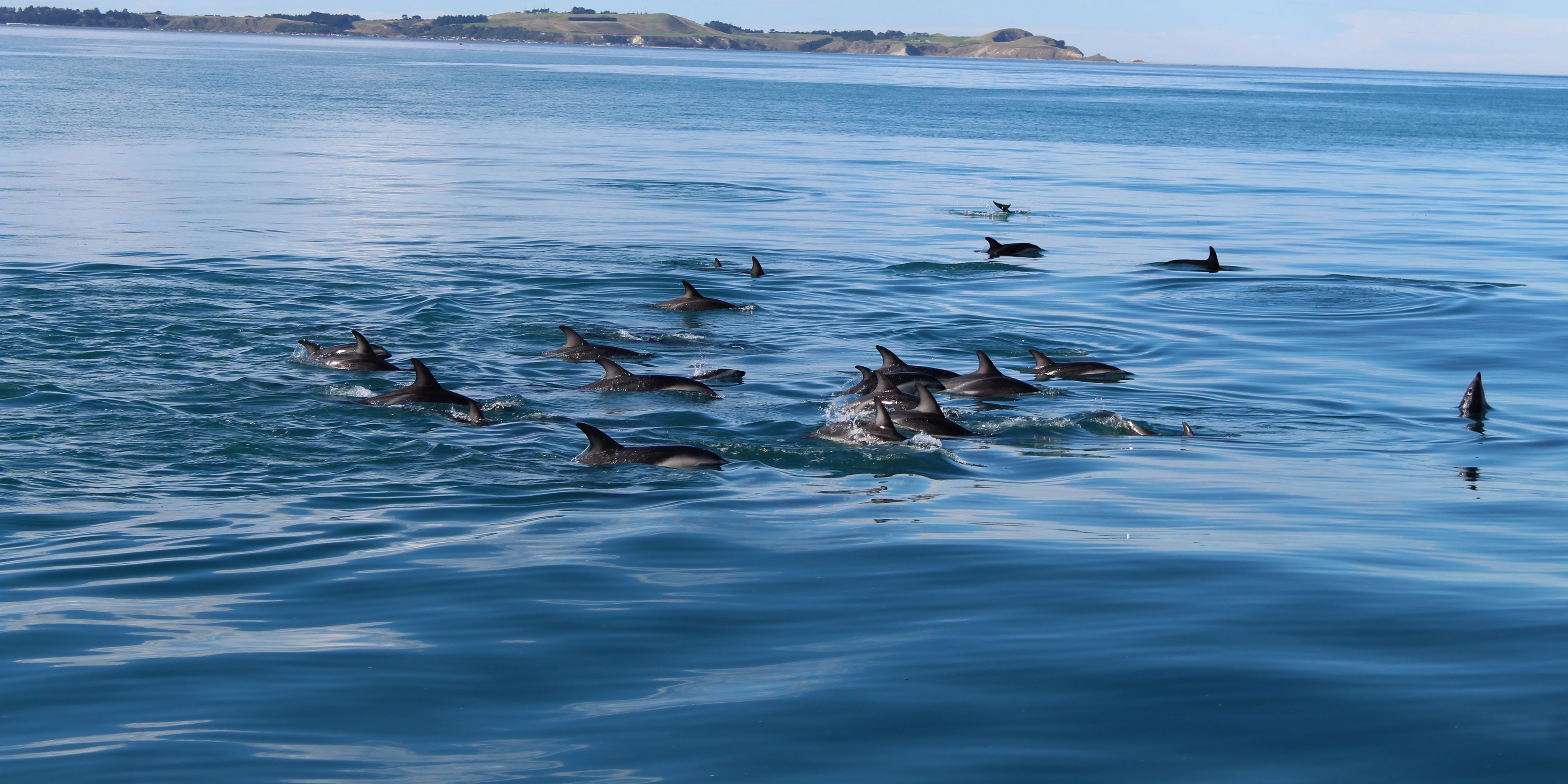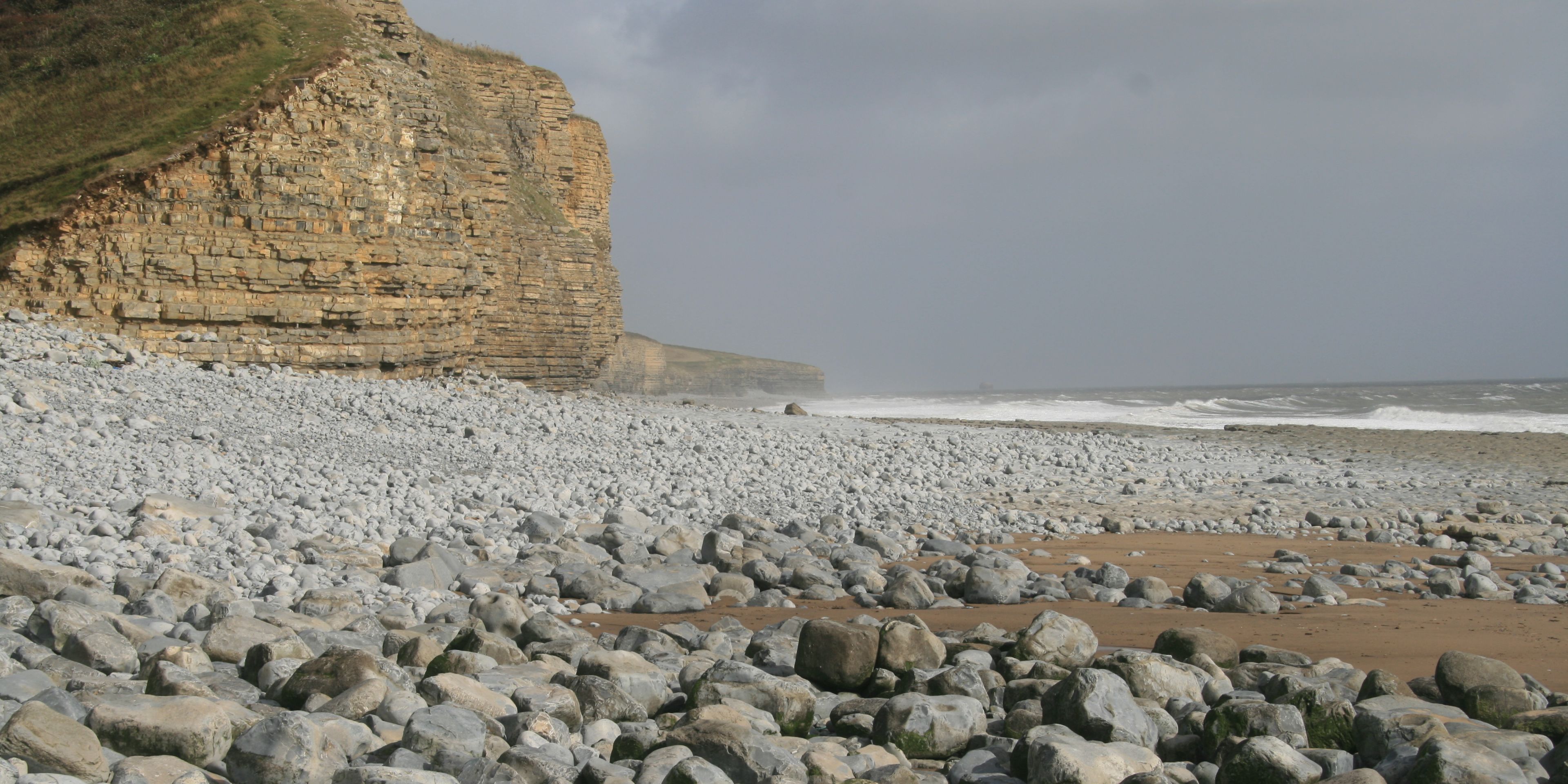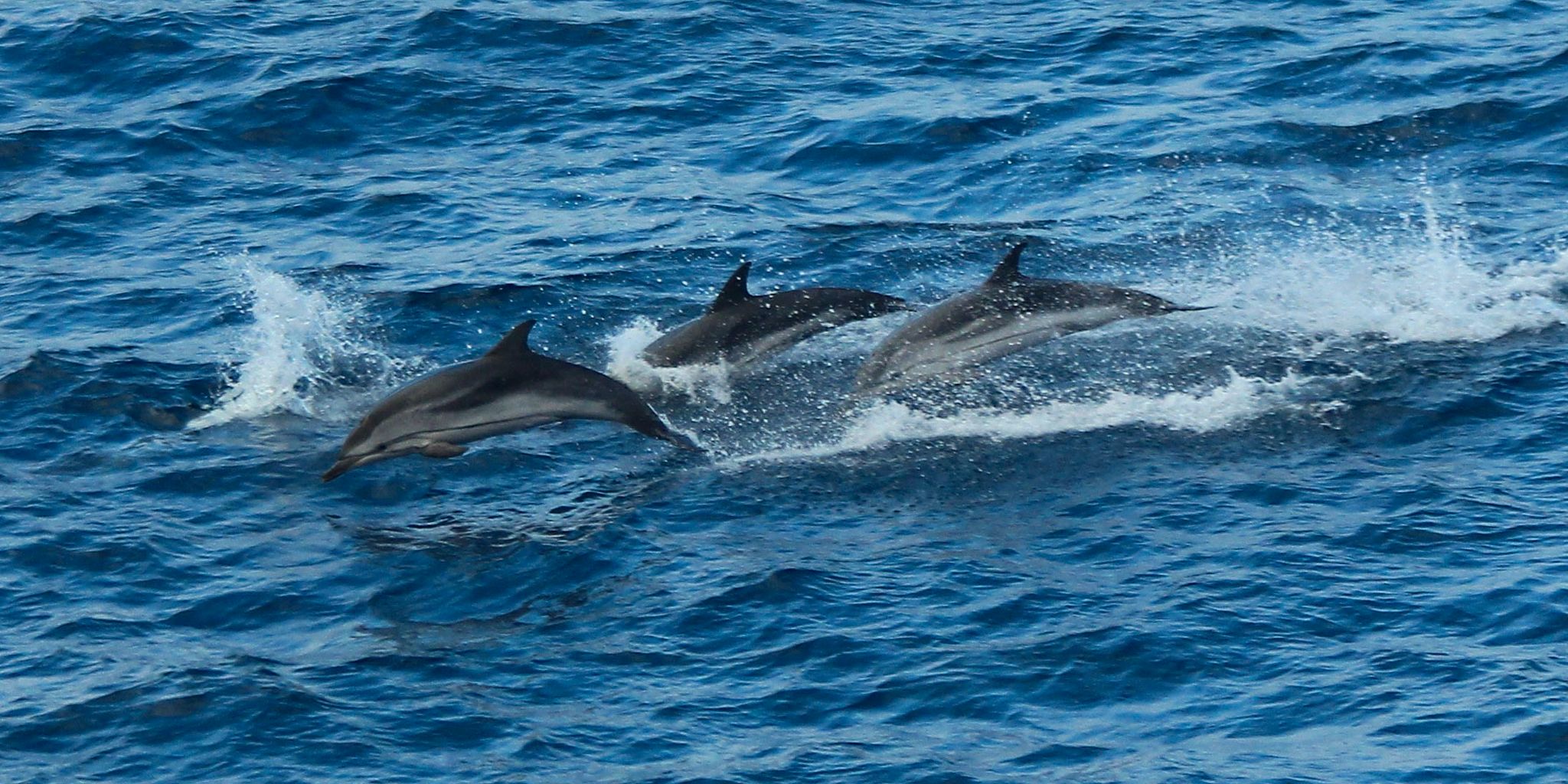 Marine mammal surveyor course
As a participant in this research course you have the chance to make an active contribution to the protection of whales and dolphins in the Bay of Biscay through intense research activities.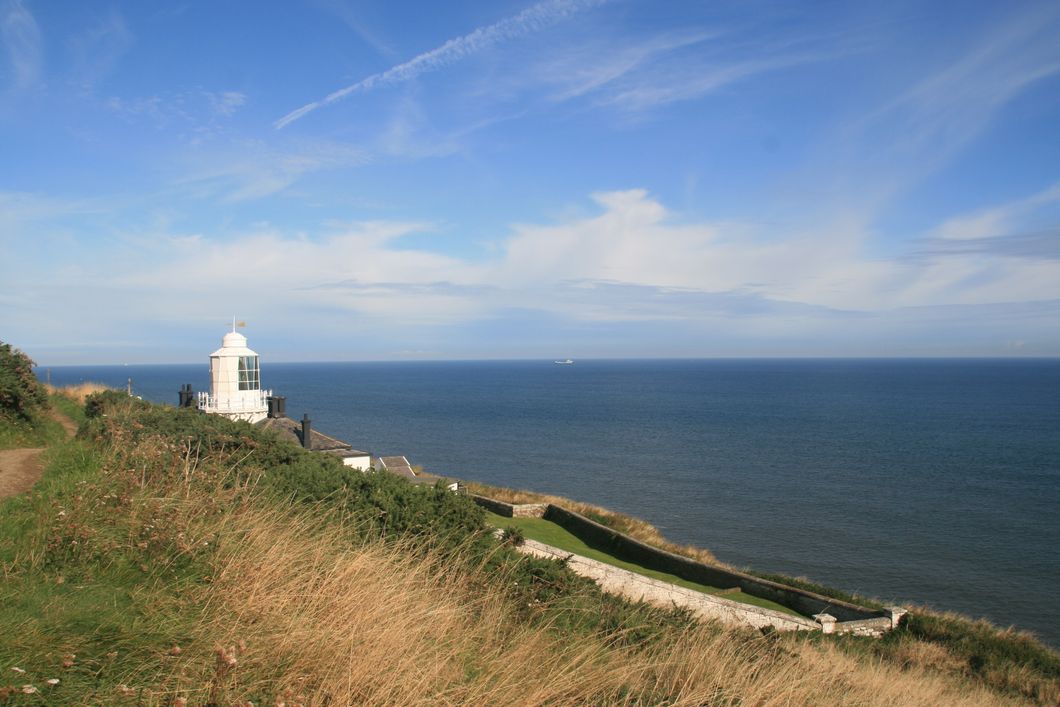 Arrival and orien­ta­tion in Great Britain
We recommend you arrive in Portsmouth in South England one day before your course starts. This harbour town is approximately a two-hour drive away from Gatwick Airport. On the following day, the day your course starts, you will join a 6 hour-training seminar, which will teach you all the necessary knowledge for collecting data while at sea. Afterwards you will get on board of the ferry which will take you through the Bay of Biscay and English Channel for the following two days.
Activ­i­ties: Dolphin and whale research in the Atlantic
During the training course in the beginning you will be taught all the knowledge you need for the upcoming research activities. This includes learning how to handle the research equipment, how to apply observing and identification strategies and how to collect data using a distance sampling protocol (line transects, distance sampling).
Theory lessons are followed by hands-on training: Together with the other participants you will board the ferry to discover the Bay of Biscay and its marine life.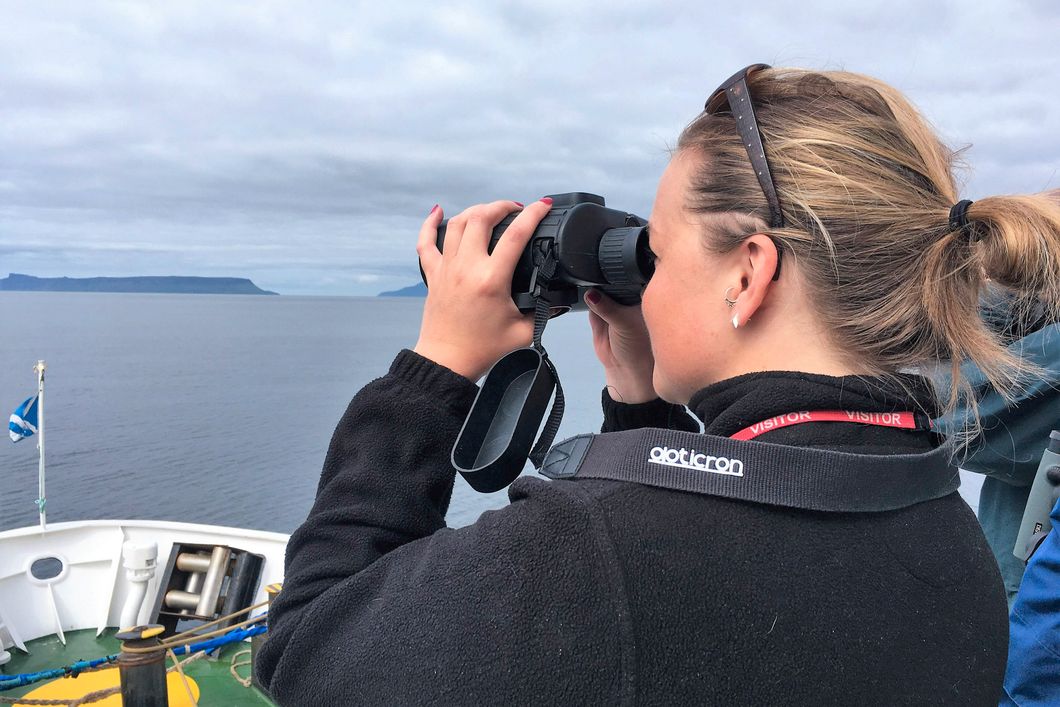 On your way from the South of England to the Spanish town of Santander and back you will watch out for whales, dolphins and porpoises, documenting the different species as well as the location of the sighting and their behaviour. Monitoring the different species and their habitat enables our partner to develop specific measures for the protection of the animals.
By participating in this course you do not only have the chance to experience the Atlantic's marine life first hand, but also to make an active contribution to species conservation.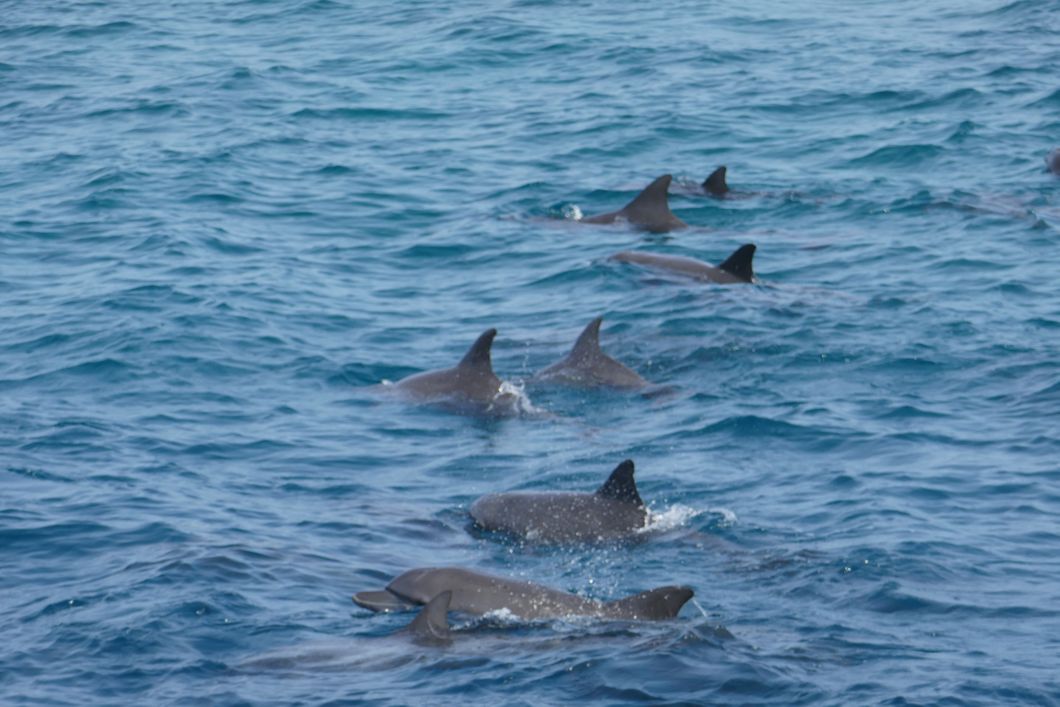 Accom­mo­da­tion during your marine adventure
During the course all participants will be accommodated in single occupancy in two berth inside cabins on board the ferry. Each cabin has its own private bathroom. You will receive breakfast and dinner each day on the ship. All meals are served in the self-service restaurant on the ship. Lunch, snacks and drinks are not included and are your own responsibility. Free wifi is available in public areas on the ship but is of very limited speed. It is possible to send messages/emails via your own smartphone whilst in range of mainland Europe at various points through the trip (subject to your mobile data package).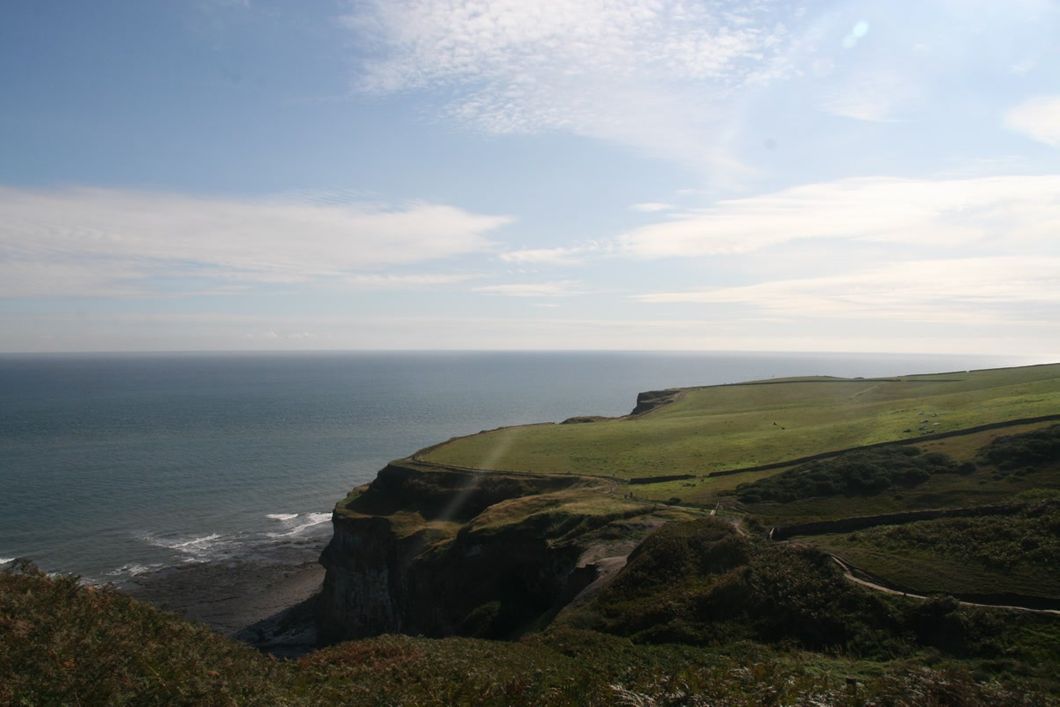 Leisure time during your research experi­ence
Evenings are free and you can use the time for own activities. Furthermore, you have spare time in Santander where you can explore the city for around one and a half hours.
Arrival in Great Britain

Training seminar in Portsmouth

First day on the Atlantic Ocean

Second day on board/end of the nature course
FAQ – Learn more about this trip
Learn what others say about their Natucate adventure.
1. Northeast Atlantic

The North Atlantic is the northern part of the Atlantic Ocean. It is bordered to the north by the European North Sea and to the south by the Central Atlantic. The approx. 106 million square kilometres of the entire Atlantic cover about one fifth of the earth's surface. After the Pacific Ocean, it is the second largest ocean in the world and home to a fascinating – and partly undiscovered – flora and fauna.
Background of the whale and dolphin survey
Our planet's oceans are vast and deep which makes it a challenge to study them properly – as a result, conservation at sea is decades behind conservation at land.
Lots of whale, dolphin and porpoise species worldwide are considered to be "data deficient". This means it is not even known how much they are under threat. As whales and dolphins are at the top of the food chain, they are furthermore important indicators of the general health of our oceans and marine ecosystems.
Gathering concrete data about our whales and dolphins via intense monitoring is of great importance in order to be able to learn more about their way of life, where they breed, feed and travel. By doing so, conservation measures can be developed to support the preservation of these fascinating animals – and this way, to contribute to conserving the world's biodiversity for future generations.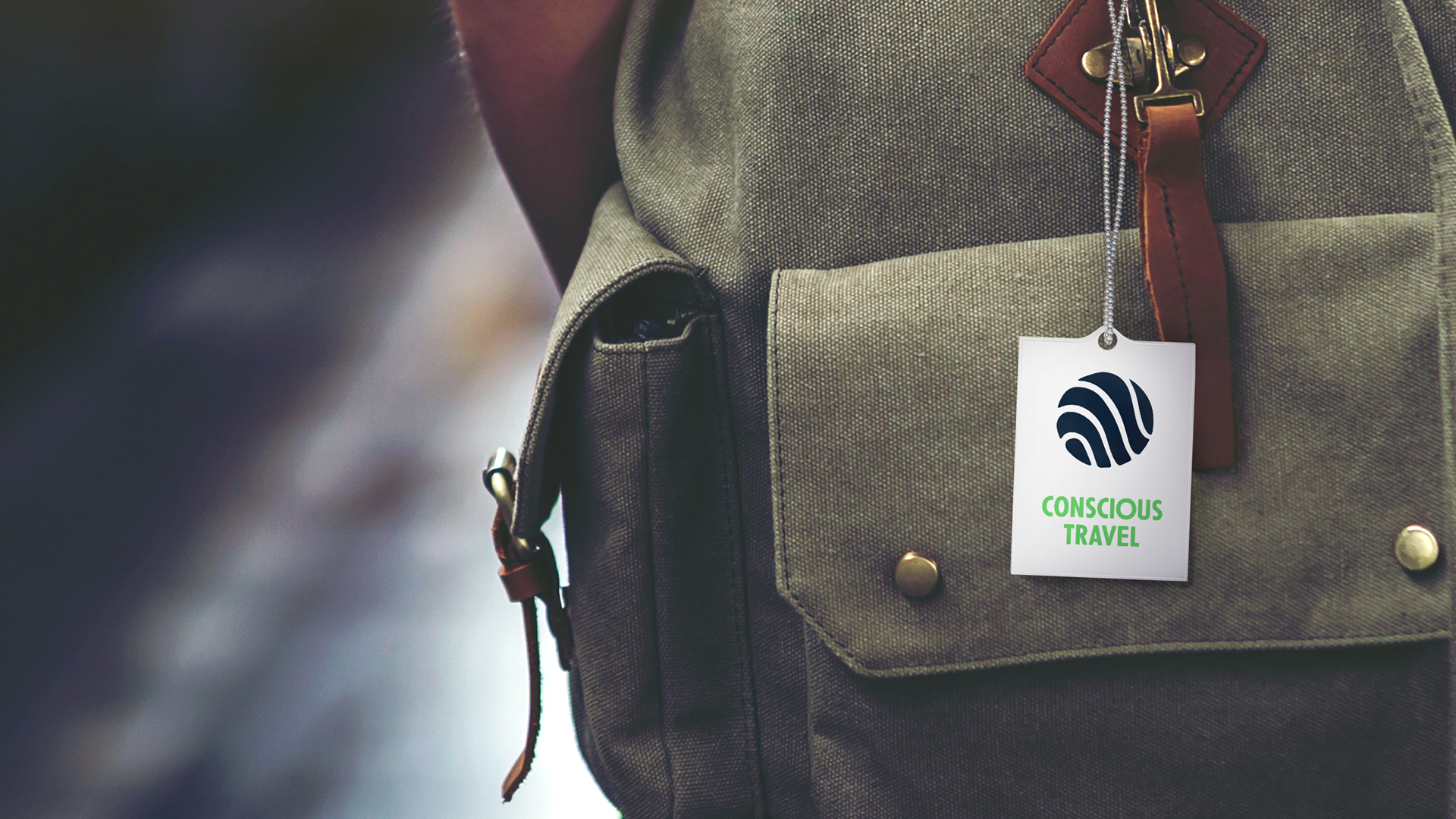 Conscious Travel
with Natucate
Supporting real conservation projects worldwide through individual wilderness adventures – our ambitions, our values, our service.