Natucate
Volun­teering Australia – Maria Christine
As part of her sabbatical Maria Christine travelled to Australia to help protect pristine natural areas. In the following feedback interview you can learn more about her great time as a conservation volunteer.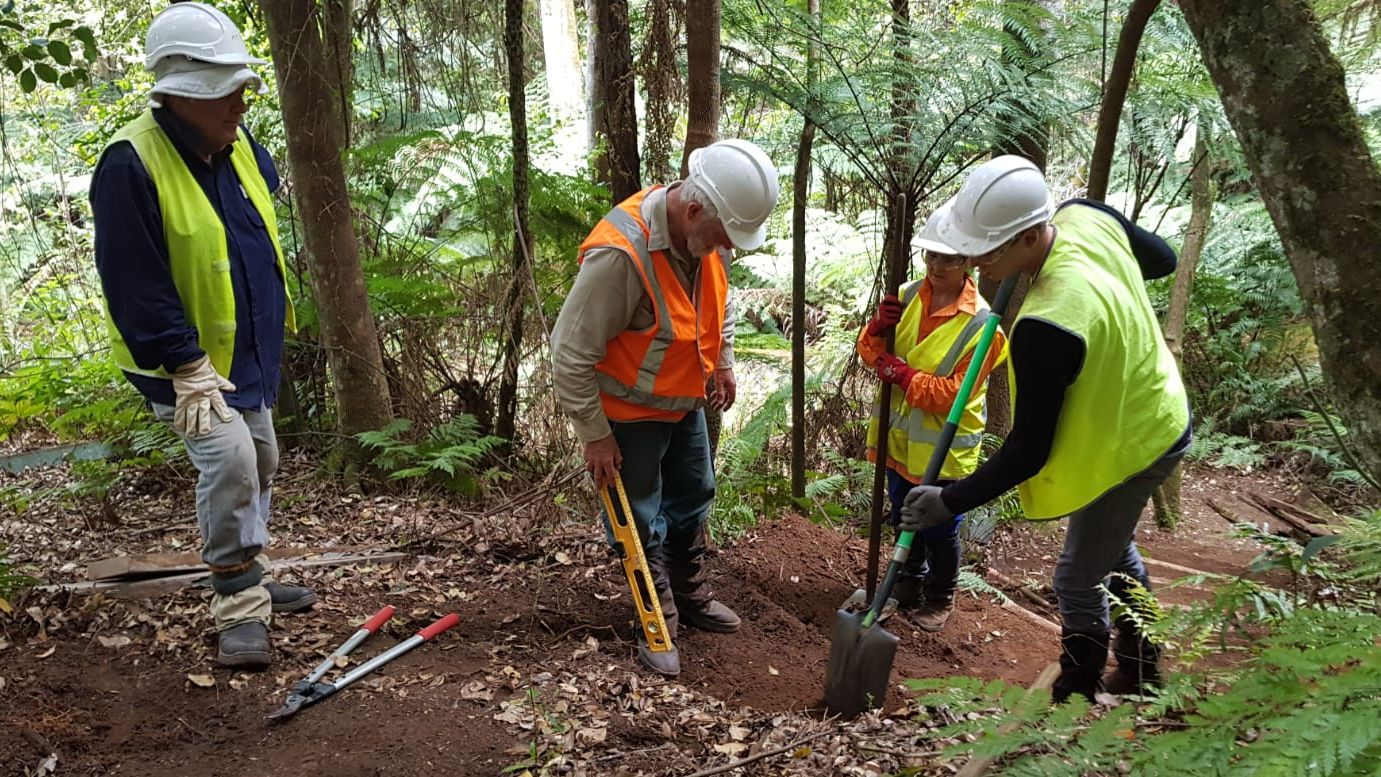 Profile
Name: Maria Christine
Age: 53
Project: Nature conservation in Australia
Locations: Cairns, Brisbane, Canberra, Newcastle
Duration: Beginning of September until mid-November 2018 – 9 weeks
Rating
Support from the Natucate team:
Arrival:
Project partner:
Accommodation:
Volunteering in Australia – Feedback: Seven questions for Maria Christine
1) Could you give us a brief overview of your activities in the project?
My activities were manifold as I was busy in many different places along Australia's east coast. In Cairns we worked as an international group mainly on a huge farm. We were largely concerned with replanting. That means e.g. around the watering or their care (e.g. embedding with bark mulch). Sometimes we also pulled out weeds that had been brought in from other countries decades ago and now threaten the native flora. Two weeks later we cleared a forest near a tree kangaroo health station so that the people in charge could build new enclosures for the animals. Here, we also took care of the small trees whose branches and leaves will later serve as food for the kangaroos.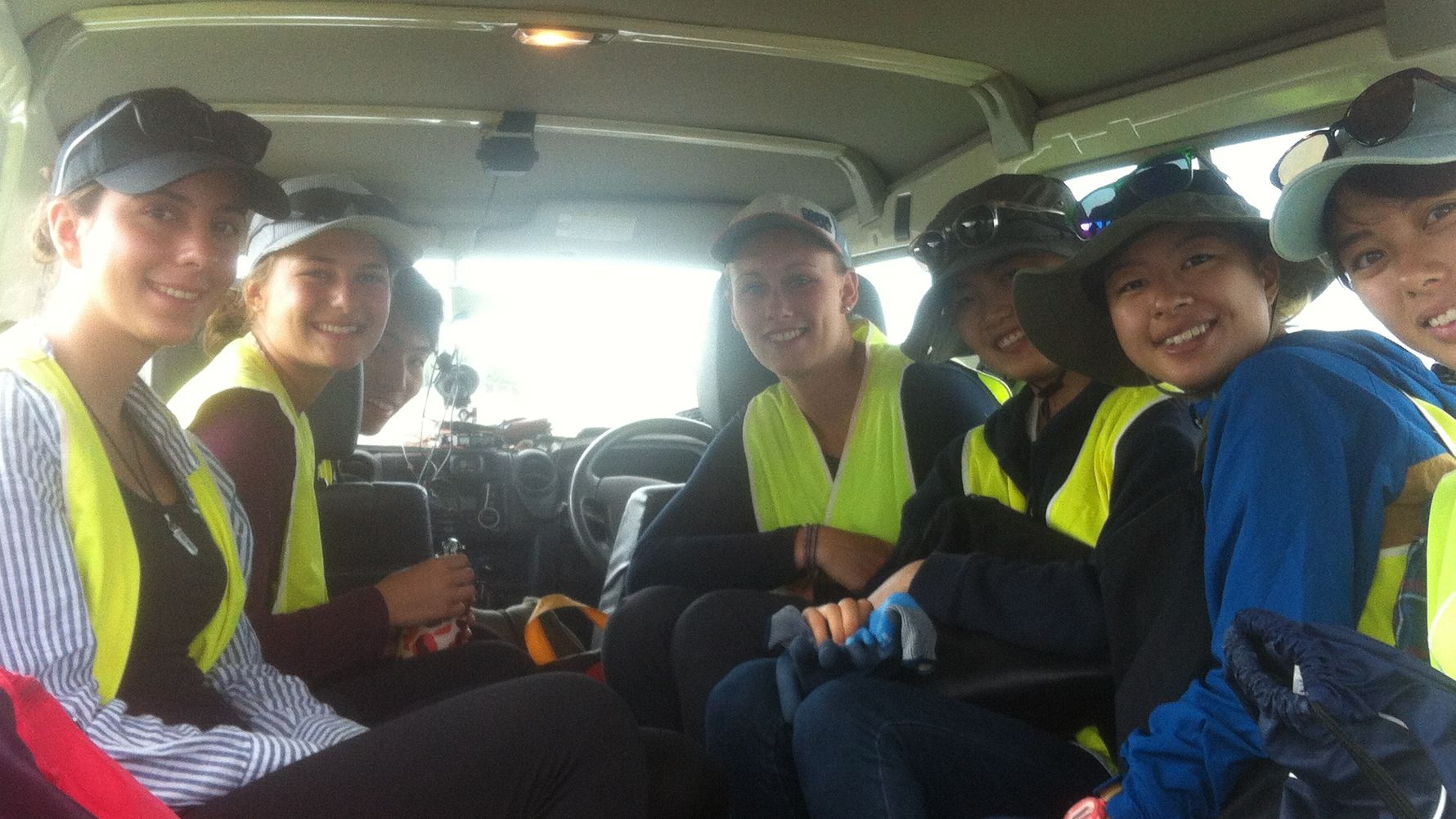 In the various projects around Brisbane, the main focus was on planting a wide variety of trees and bushes on newly created areas in a wide variety of areas such as fields or in magnificent forests within nature reserves. There, too, on some days we tore out huge accumulations of bushes that threatened to overgrow entire forest areas. On two days we also carried out so-called "beach clean-ups". This means that we combed sections of the beach and collected garbage using long tongs and sacks.
From Canberra we drove down to the border of Victoria and rebuilt a forest nature trail in a rainforest near the village of Eden. We renovated or built new stairs in the forest ground or made sure that the respective signs on which the surrounding plant species were displayed were clearly legible again.
In Newcastle then, we pulled mangrove seeds out of the mud at the edge of the mangrove fields in the swampy areas because we wanted to keep the wide areas free for the flocks of migratory birds. In the following week we also continued to work in various municipal gardens in Germany. I.e. we isolated small seedlings in greenhouses, pulled weeds out of the gardens, mowed lawns or similar. As you can see, I had the chance to experience a lot of variety during my time in Australia!
2) What were the biggest challenges for you during the project?
Actually, I enjoyed everything that was offered to me in terms of work. The biggest challenge was partly living in the hostels. Sleeping in the dormitories, some of which had a capacity of up to 10 people and whose occupants kept changing – sometimes even at night, when new arrivals arrived late due to the Greyhound buses and woke everyone up again, was exhausting. Most of the accommodations were fine. But every now and then there were also nights when some other guests celebrated with loud music in front of the windows until the early hours of the morning, so that sleep was out of the question. That really put pressure on everyone who got up early the next morning and had to work physically all day.
This didn't only concern us volunteers, but also the many people who were on the road for "Work and Travel". It was particularly bad in Brisbane, but Natucate's partner organisation took very good care of it when I told them about it. They then called the hostel and made sure that their volunteer from now on got at least rooms out to the main street and not to the terraces to the rear, where the relevant Irish bar was located. From then on it went better. Nevertheless, sleeping in these accommodations is not what I long for in retrospect!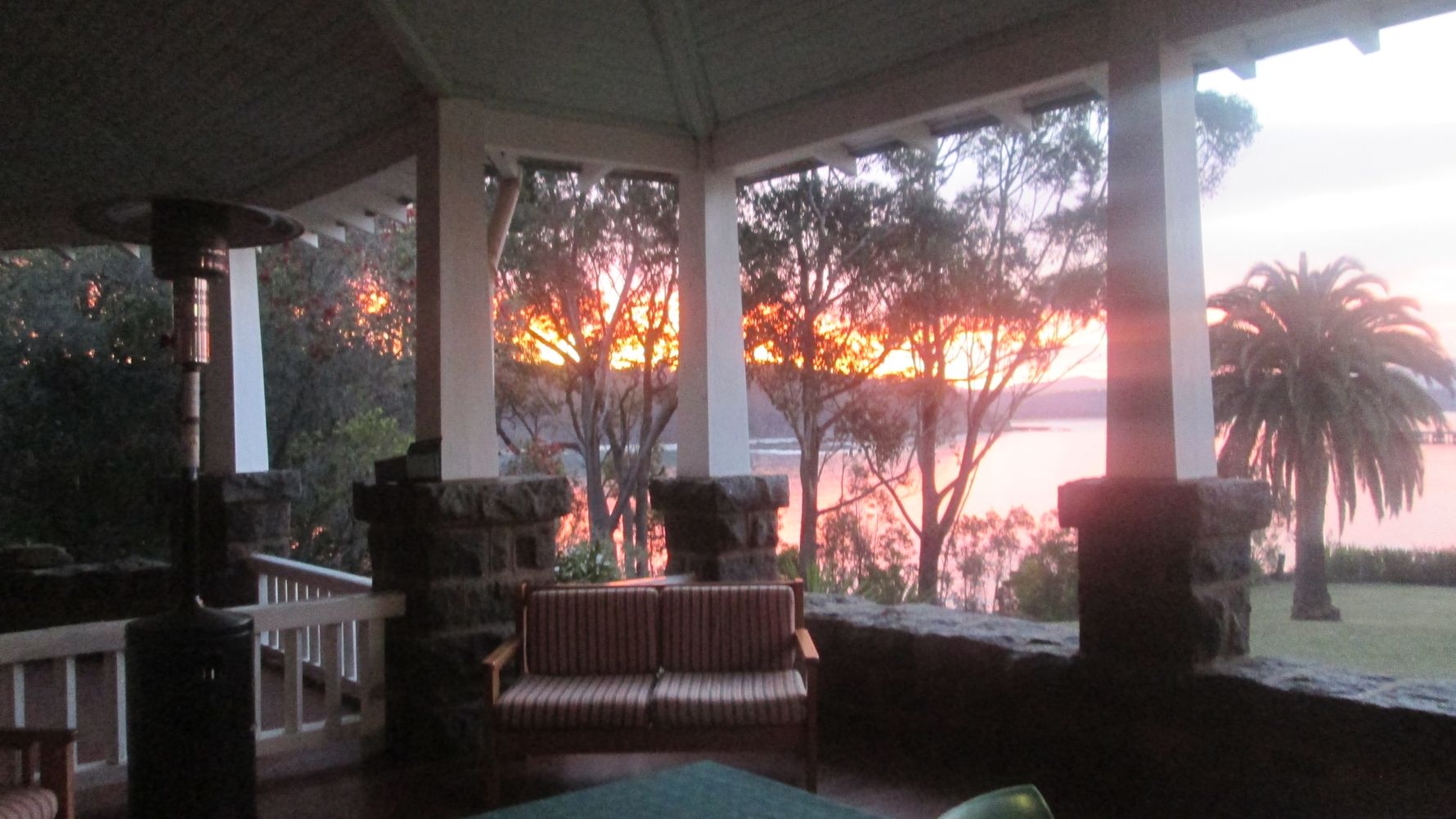 3) Was there something you liked most? Or something you remember particularly negatively?
I especially liked the fellowship with different people of all kinds of nations. Many people, like me, were on their own and came together very uncomplicatedly, warmly and spontaneously, so that we quickly became "one family". There were no country or age limits. Many of the participants were much younger than me. But since we were all in the same situation, far away from home, it didn't matter anymore. Also the work with the local volunteers, who were often already of retirement age, was simply enriching and very funny!
All of them/us were people with idealism – people with the unifying vision of doing something beneficial for the nature of our beautiful planet. It'll weld together faster and closer than you can imagine. Of course, it was always difficult to say goodbye. It was also wonderful how touchingly and caringly our team leaders took care of us (except for the somewhat difficult instructor in Cairns). But I don't have to say a word about that anymore, because the location there has been dissolved in the meantime, as I heard.) They always supported us and took excellent care of our safety and our mental and physical well-being.
4) Did you have certain expectations before you travelled to the project?
I didn't really have great expectations but was simply curious about everything I would encounter. I had an absolutely wonderful and enriching time and so I can only say: I was happy.
5) Have you done anything in your free time that you can recommend to future participants?
On the spot there are many different excursions that you can do. Sometimes - as in Brisbane, for example – Natucate's partner organisation would spread lists with suggestions on what one could do on the weekends off. The preferences that everyone has are very different, so I don't want to list anything special here. It all happens when you're there.
6) What recommendations would you give to other participants?
An important recommendation of very practical nature would be to take two different cash cards (Master/ Visa) or something similar with you on your journey (which you deposit in different pockets!), because not every ATM takes every card. It is also possible that the magnetic strip on the back of the card suddenly stops working for some reason. It is also important to have a second card in case of loss. If you're on your own, you'll get into a lot of trouble.
This stress should be spared. It is also advisable to inquire during your stay abroad how much fees various banks charge for withdrawing money. The differences are sometimes considerable, so it is worth taking a look so as not to incur unnecessary costs. Here is a tip for people who are travelling in Asia or similar countries, where you cannot be sure how good the drinking water quality is: There are very efficient and easy to store water filters of good quality in Germany. If you are not sure whether you can get bottled drinking water, this technical aid, in which you press your water "just quickly" through such a filter, is a good device to stay healthy.
7) Here is still place for other suggestions or stories from you:
I was in Nepal three months before my time and taught small children's monks in a Buddhist monastery there. I'm in the process of writing a book about it. It's almost ready. I also plan to start a second book about my many experiences in Australia this autumn. So there will be much to read for those who are interested. (I have already sent NATUCATE a few larger reports, which they are welcome to forward.)
Now I would like to use this room to thank all NATUCATE staff members, especially Chrissy, with whom I have been in contact most of all, for their help! You always supported me – both before and during my trip – with advice and action, so that I really felt in the best of hands! That's invaluable when you're travelling alone in so many places! I wish you all love and still a lot of joy with all the people who hop across the globe with your support.