Natucate
Travel Guide Greece: Kefalonia Island
Kefalonia's towering green mountains contrast the sparkling blue sea and provide the perfect backdrop to the island's painted houses and inviting white-sand beaches.
Kefalonia is the largest Ionian island and is a traveller's paradise in Greece. It is home to many rare and threatened animal species, such as the loggerhead turtle and the monk seal.
Hike across Mt. Ainos National Park to observe endemic plant species (they are found nowhere else in the world!) and experience the mountainous island terrain. Explore the rocky coastline and discover hidden coves with pristine beaches. Kefalonia is the ultimate destination for all types of travellers who wish to be surrounded by unspoiled nature while relaxing by the sea and experiencing this unique island culture.
Profile
Name
Kefalonia Island
Location
In the Ionian Sea, 30 km west of mainland Greece
Size
Approximately 773 km²
Capital
The capital city and location of Kefalonia's airport is Argostoli
Best time to travel
The most comfortable weather in Kefalonia is in the spring and fall, when temperatures during the day stay between 15-20°C and at night around 12-19°C. However, mild winters offer a dose of blue skies and warmer weather compared to other areas of Europe, and hot summers lend themselves to days spent cooling off and relaxing in the Ionian Sea.
Check out
Myrtos beach, Melissani Cave, Mt. Ainos National Park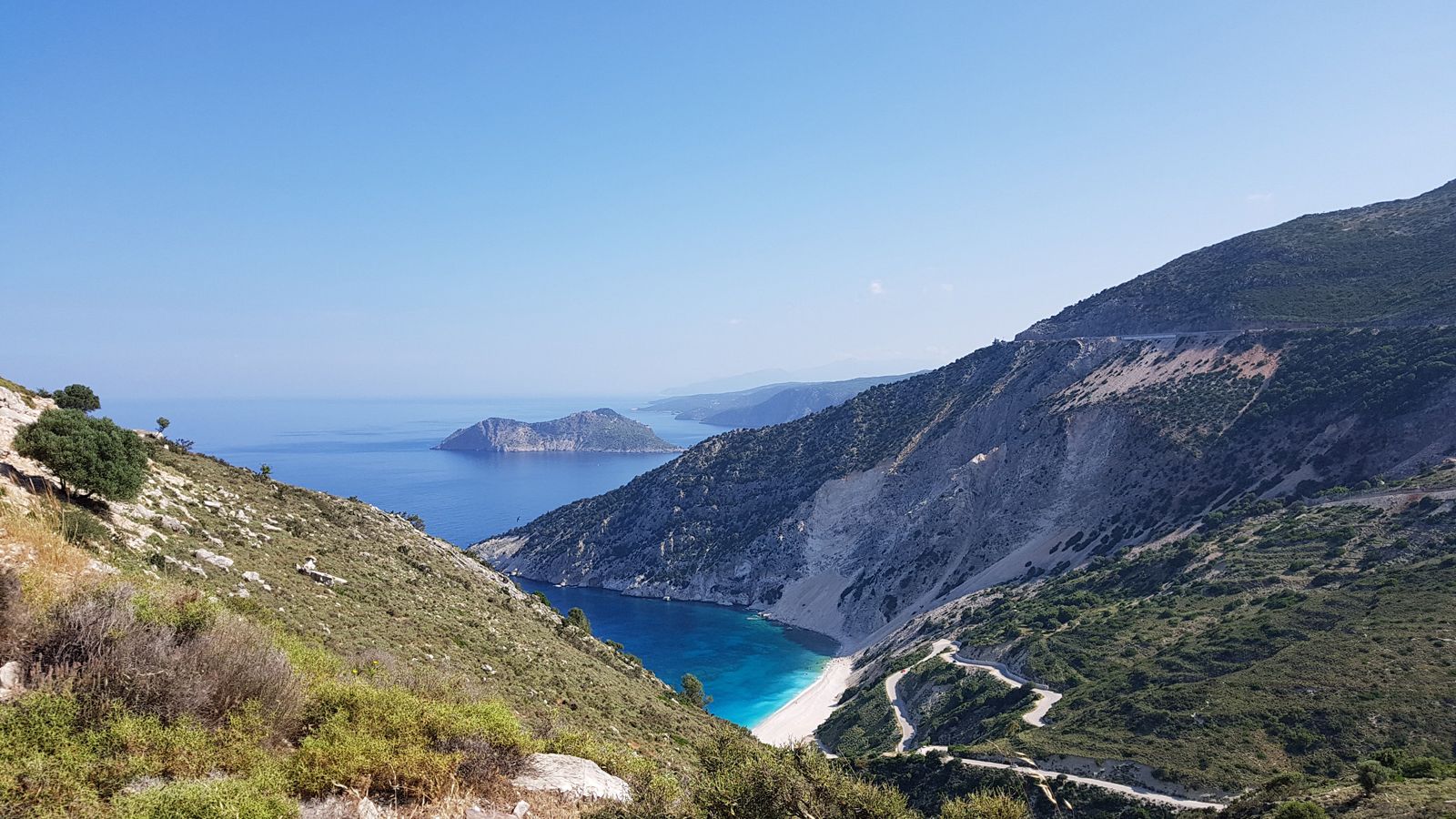 Visiting Kefalonia Island
Location, geography and climate of Kefalonia
Kefalonia Island is the largest Ionian island, with a land area of 773 km². The island belongs to Greece and is 30 km from the Greek mainland. The distance to Athens is approximately 300 km.
Kefalonia's landscape is characterised by majestic cliffs, jagged coastline dotted with gulfs and pristine beaches, and mountainous terrain.
The summers in Kefalonia are hot and drenched in sunshine. Peak highs reach nearly 30 °C and cool down to 20 °C in the hottest months (July and August). The winters are mild, with off-and-on rain. The highs in the coldest months of December-February are around 14 °C, and the lows around 8 °C.
Wildlife of Kefalonia
The island of Kefalonia is rich in biodiversity and is home to several rare and endemic species. Loggerhead sea turtles nest along the beaches of the south coast of Kefalonia and are a fixture of the Argostoli harbour. Volunteer groups in the area have made it their mission to raise awareness about sea turtles and habitat protection through conservation research and activities. Are you also interested in getting involved? Then plan your trip to Kefalonia with Natucate and become yourself a volunteer in sea turtle conservation!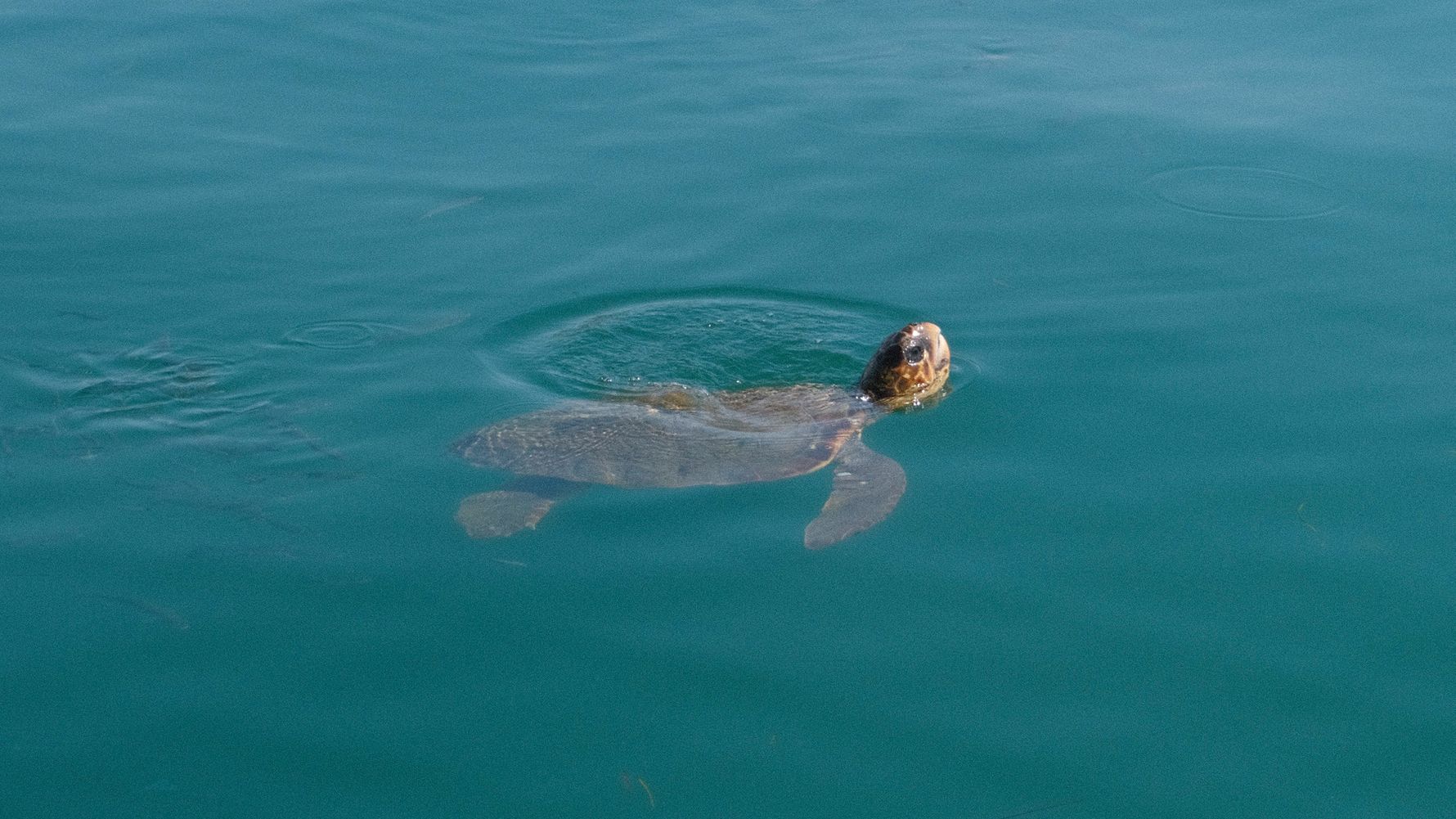 Besides the turtles, endangered monk seals have found refuge along the island's coast. They mainly prefer regions that are not accessible to people, such as caves beneath towering cliffs. Three types of dolphins are often spotted along the gulf of Argostoli. Among the trees in Mt. Ainos National Park, pine martins find their home, and over 230 species of birds can be observed around the island.
Highlights of Kefalonia Island
Natural beauties
Kefalonia's highest peak, Megas Soros, towers over the island at 1.628 m and belongs to the Anios mountain (also called Enos). It is situated in the Mt. Ainos National Park, where visitors can explore over 3,000 hectares of protected wild land. Two-thirds of the park are covered in a unique species of fir tree called Abies Cephalonica, which only grows between 600 and 1,600 meters above sea level and is endemic to Kefalonia island. On the southeastern side of the mountain, you may encounter some local equine residents: herds of small semi-wild horses call this National Park home.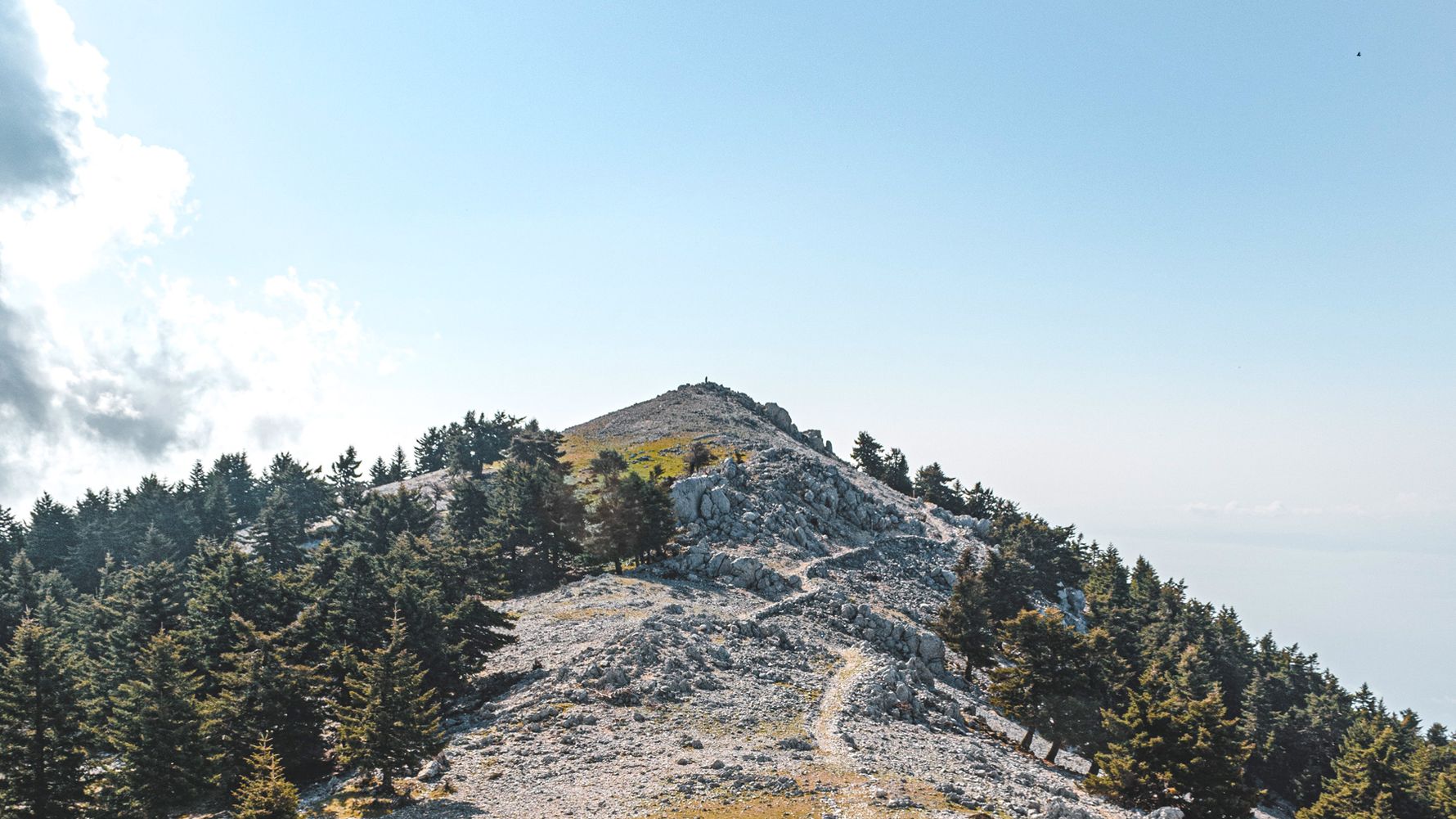 Melissani cave in Karavomylos is one of the most popular sites in Kefalonia. Due to a partial collapse, the roof of the cave is opened up to allow the sunshine to pierce the waters below and delight its visitors with exquisite shades of blue and green.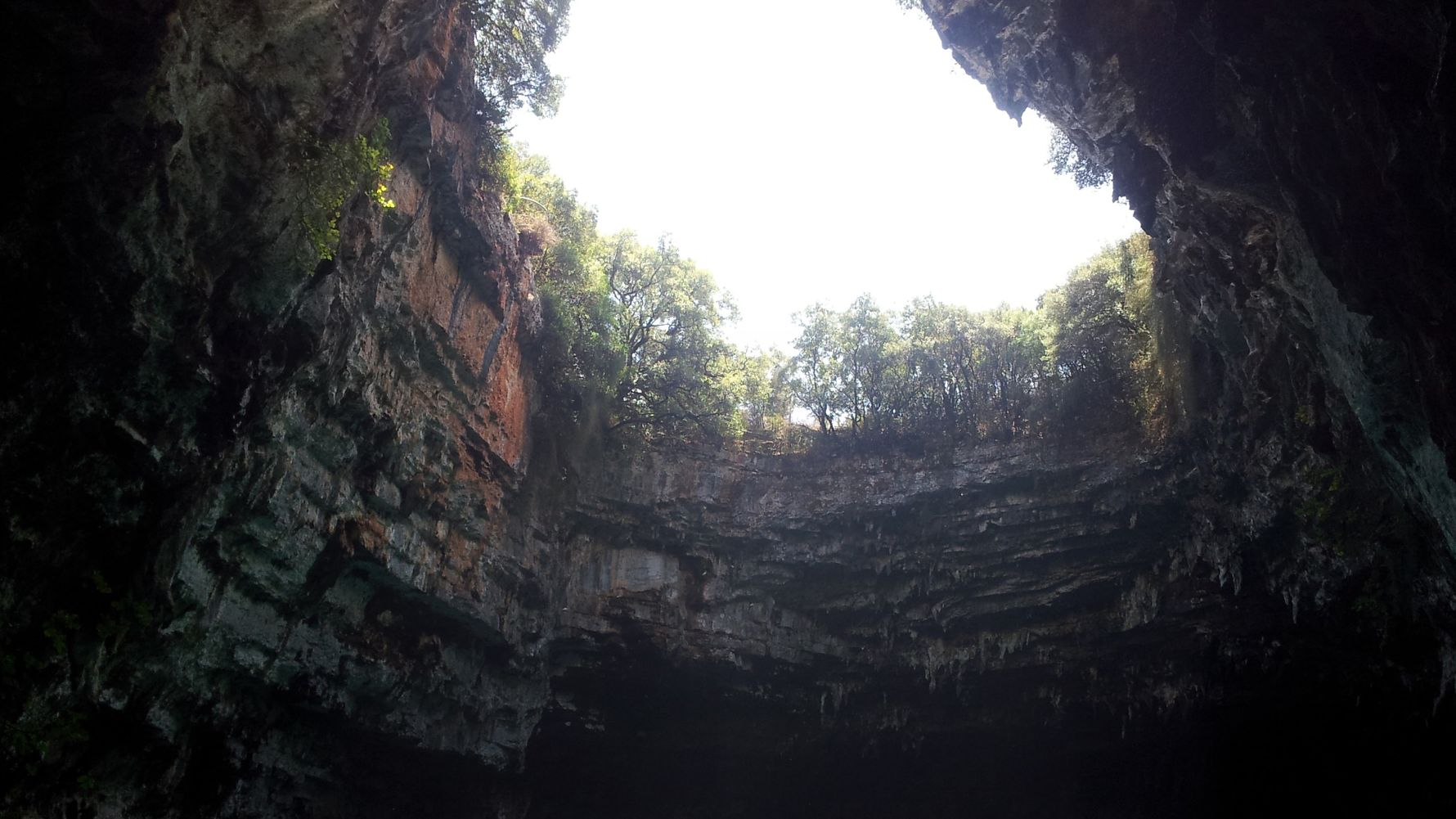 Charming cities, idyllic villages and stunning beaches
Visit the capital of Kefalonia, Argostoli, to experience a taste of island culture, music, food and nightlife. The town of Lixouri, just a 30-minute ferry ride from Argostoli, is a smaller, quieter alternative if this is what you're after. And don't miss Assos, a picturesque cliff-side village along the north coast, or the well-known Myrtos beach just a short drive away. Hike up to the castle ruins just past Assos village for a spectacular view of the coastline from above.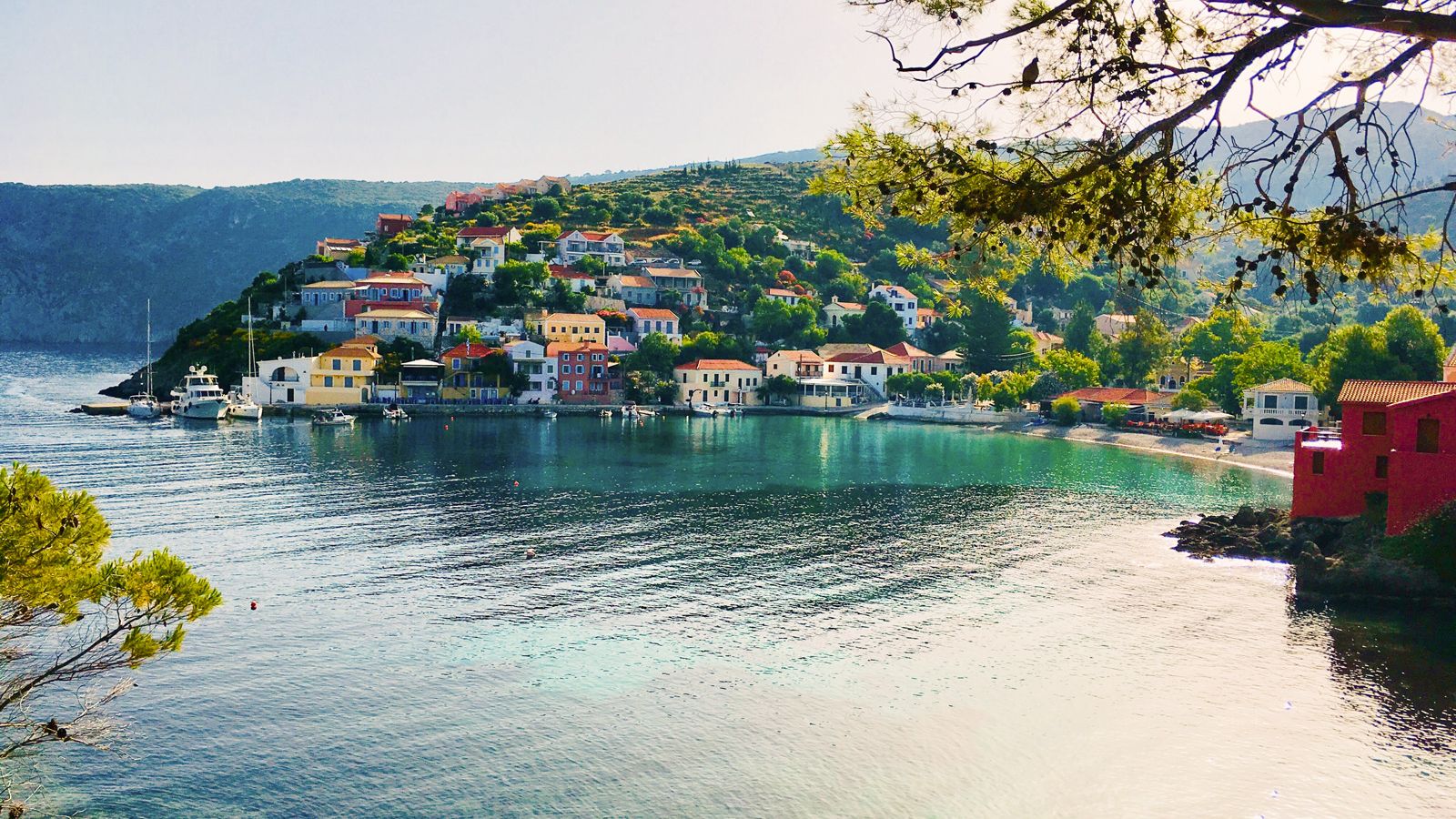 Tasteful cuisine
Do not miss out on experiencing the unique cuisine of Kefalonia: the island is well known for its savoury pies that offer a taste for every palate—try one with rabbit, artichoke, speciality cheese, salted cod, or stick to the traditional flavour of veal and lamb with loads of rich spices and hearty vegetables. Taste locally made olive oil, some of the famous Robola wine, or their delicious honey decorated with notes of thyme and the black pine of Mt. Ainos.