Natucate
Volun­teering South Africa Zululand - Emma
Emma volunteered for 12 weeks in a species conservation project in South Africa. Read more about her experience in the interview.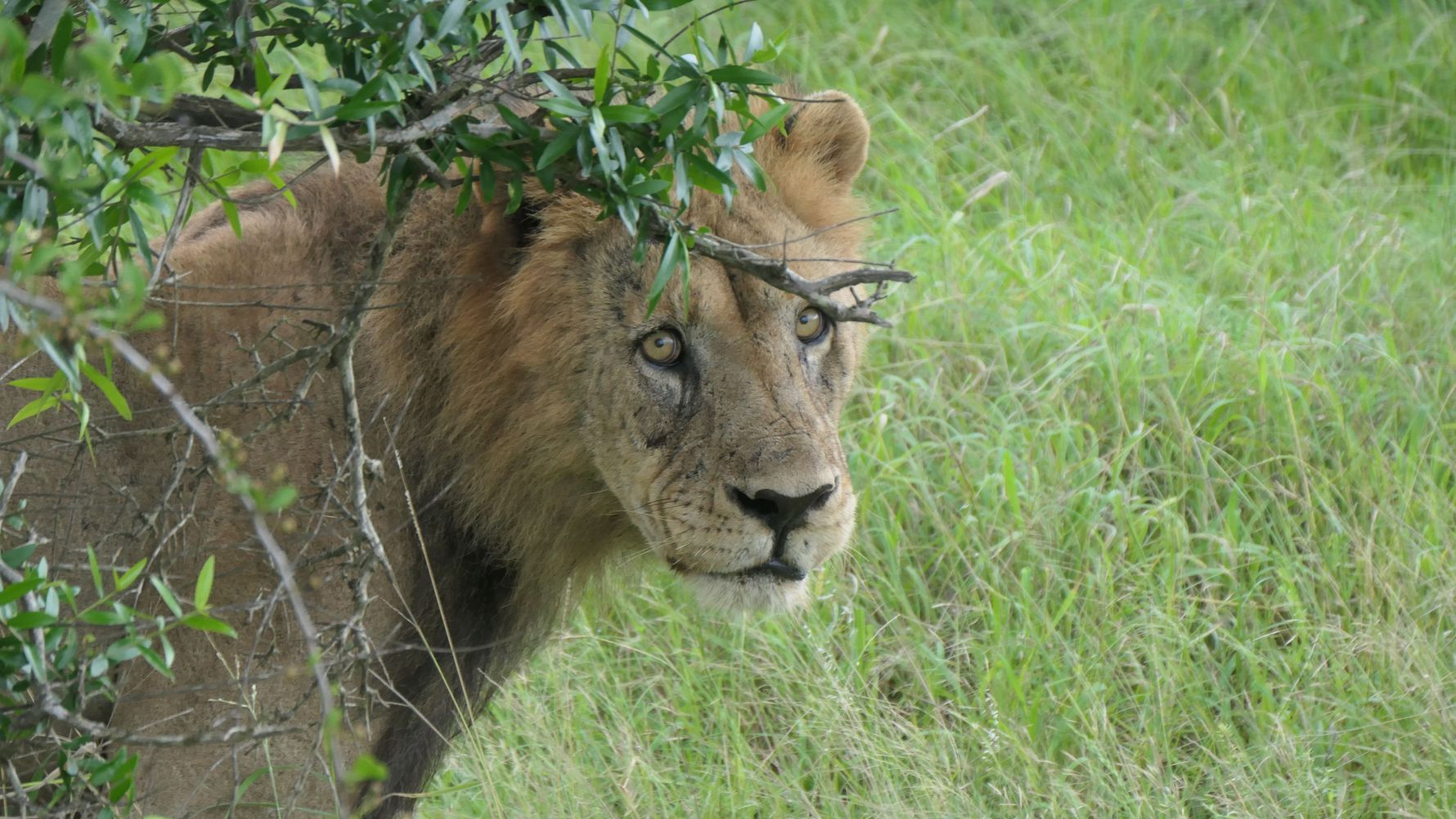 Profile
Name: Emma
Age: 19
Project: Species protection Zululand
Location: KwaZulu-Natal
Duration: December - February
Volunteering Zululand – Emma
1. Could you give us a brief overview of your activities on the course?
Normally, twice a day, we go out into the wild in a pick-up truck with the other volunteers. There we scan for the signal of the GPS collars that some animals are equipped with, using a radio telemetry device. In this way, we were able to find all the animals regularly to check their health. It was especially important to observe the young animals so that we could intervene if necessary.
 All the animals with GPS collars are endangered species. These were, for example, cheetahs, lions, elephants, wild dogs, rhinos and in individual cases hyenas.
We also documented every sighting of the so-called "priority species", i.e. animals of interest for data collection. Here, time, number, age, sex and GPS coordinates were written down on the "data sheets" and later transferred into a computer programme. There was mostly time for this at the weekend, as we only did one trip on Sundays to do admin stuff and wash the car.
Cooking was also our own responsibility, which worked out quite well by taking turns with each other. In some camps it was also part of the job to feed the animals in enclosures, called bomas, which were prepared to be released into the park. We did this about every two to three days.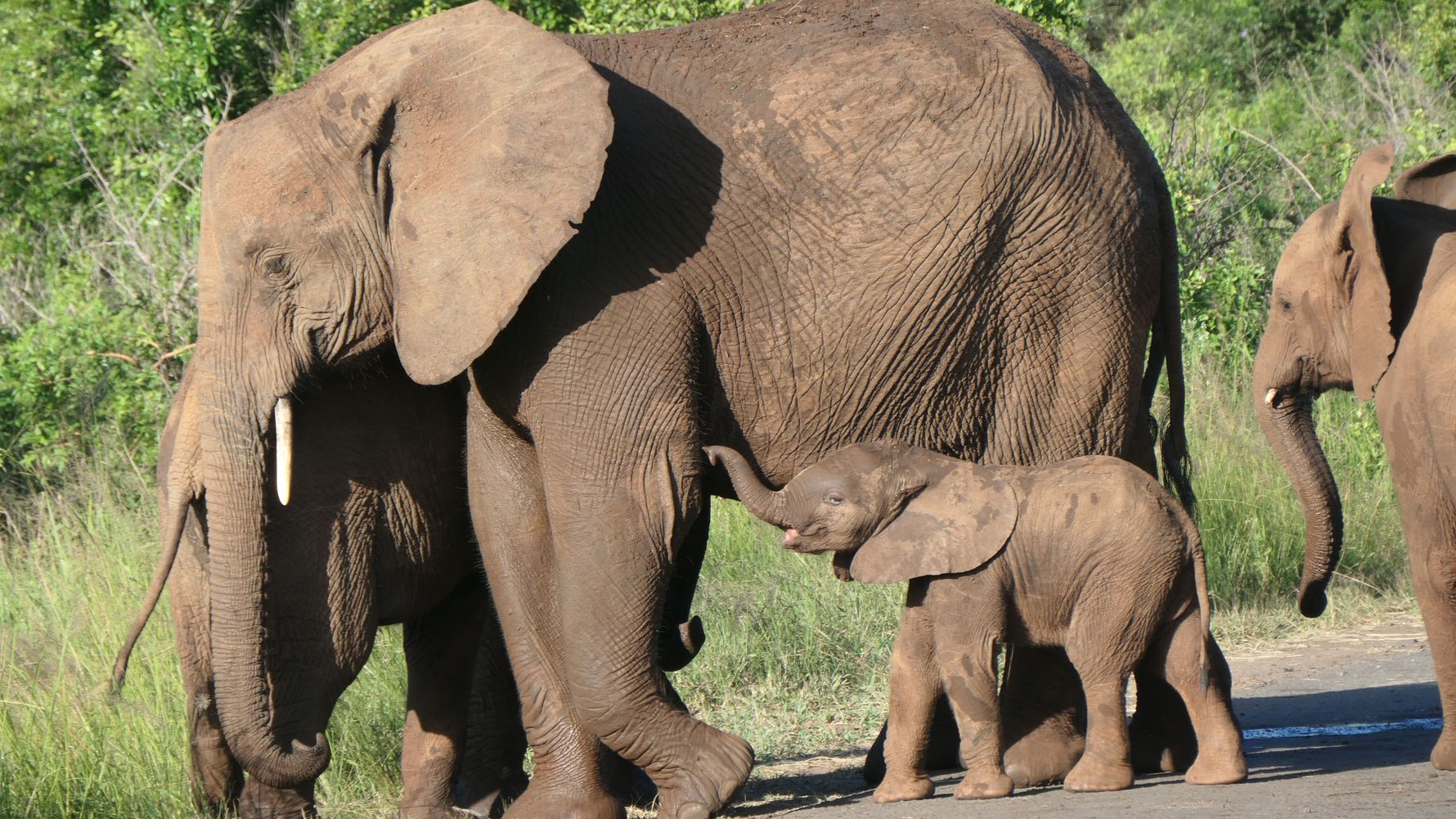 2. What were the biggest challenges for you during the course?
In the beginning, the weather was the most difficult thing for me. I was there in summer, in the middle of the rainy season, so it was very humid and hot. But I got used to it within a few weeks. 

The early rising and the long days were also exhausting. We actually always left the camp between 4 and 4:30 in the morning and came back around 9:00 / 10:00. In the afternoon we left again at 3 pm and were back at 7 pm / 8 pm.
3. Was there anything you particularly liked? Or something that you remember in a particularly negative way?
I was lucky enough to be present when a male lion was anaesthetised. He had a few wounds treated and a new GPS collar put on. It was really impressive to see how big lions actually are. I was very interested in talking to different vets, especially the one who was there for the anaesthesia.
Overall, I just met really great people and learned an incredible amount about the whole nature and culture there. That will definitely stay in my memory as well.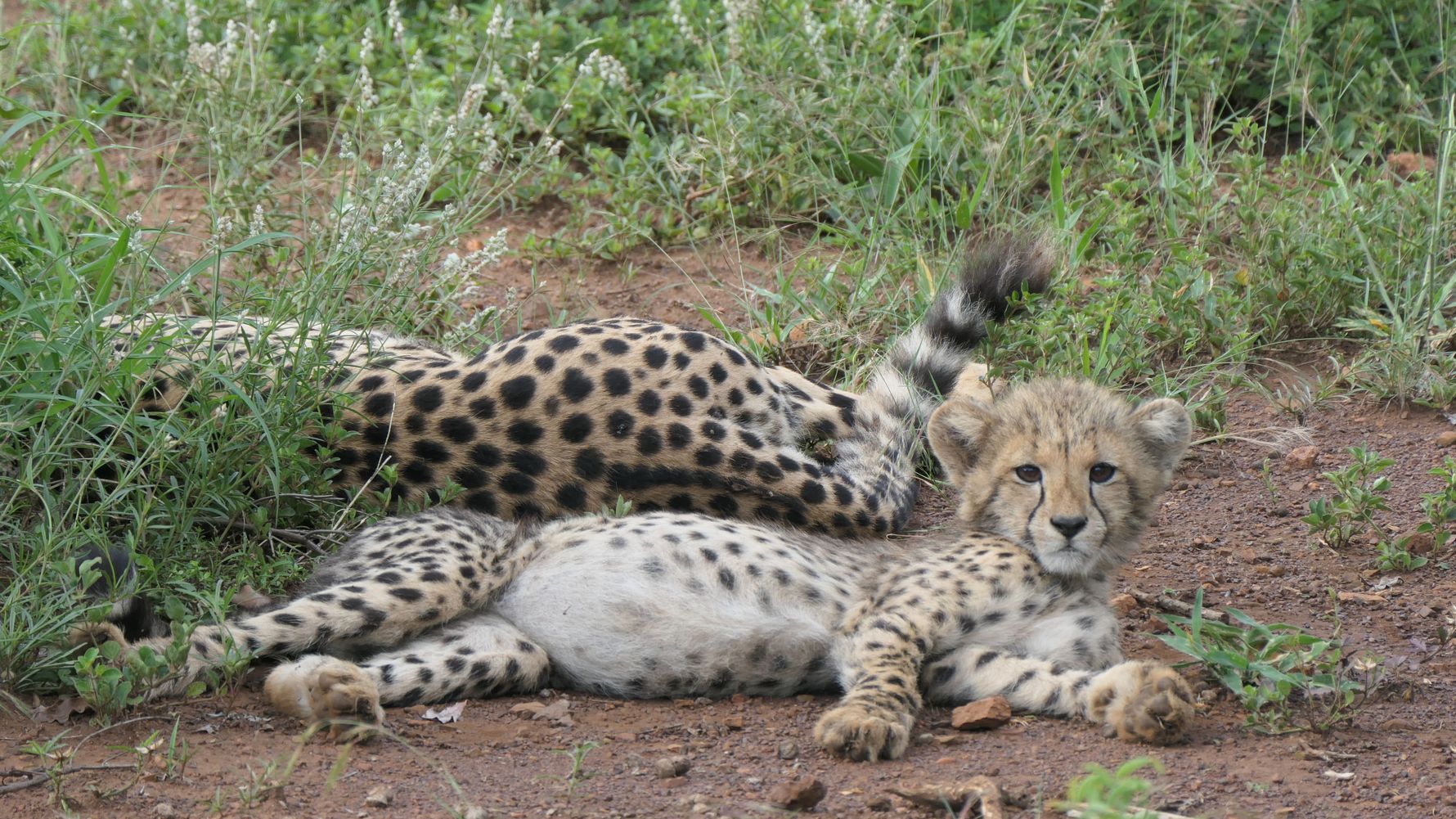 4. Did you have any expectations before you travelled to the course?
I think I expected to spend a lot of time in nature and see a lot of animals, but I didn't have any real expectations. Any expectations I had were greatly exceeded. You really do experience so many amazing things every day. Whether it's being surrounded by a herd of elephants grazing comfortably on a small path, seeing cheetahs preening each other or just watching a beautiful sunset on a mountain - every day is special.
I also enjoyed the scientific work (analysing camera images or creating ID kits for the animals), here I just expected it to be a bit more intense. But it was better that way in the end, because we were always very tired at lunchtime and actually all asleep, so it was sometimes hard to keep up with the time.
5. What tips would you give other participants who want to do the course?
If you go in summer, I would still recommend long trousers, because ticks and other insects are around a lot. Also, mainly green/brown or at least dark clothes, because you're wearing outdoor stuff all the time anyway.
A camera is never out of place and allows for really great shots, the most important thing for me here would be the zoom, because the animals are sometimes already a bit away from the paths.
6. Can you estimate how many additional costs you had on site?
I did the math and it was very dependent on the individual weeks, but about 10-20€ per 2 weeks. These were expenses in the supermarket, such as sweets, drinks or other things that were not on the shopping list of the monitors, so everyone can decide for themselves whether and on what they want to spend the money.