Natucate
Volun­teering Namibia - Emma
Emma volunteered in Namibia to protect desert elephants. In this interview, she tells us about her experiences.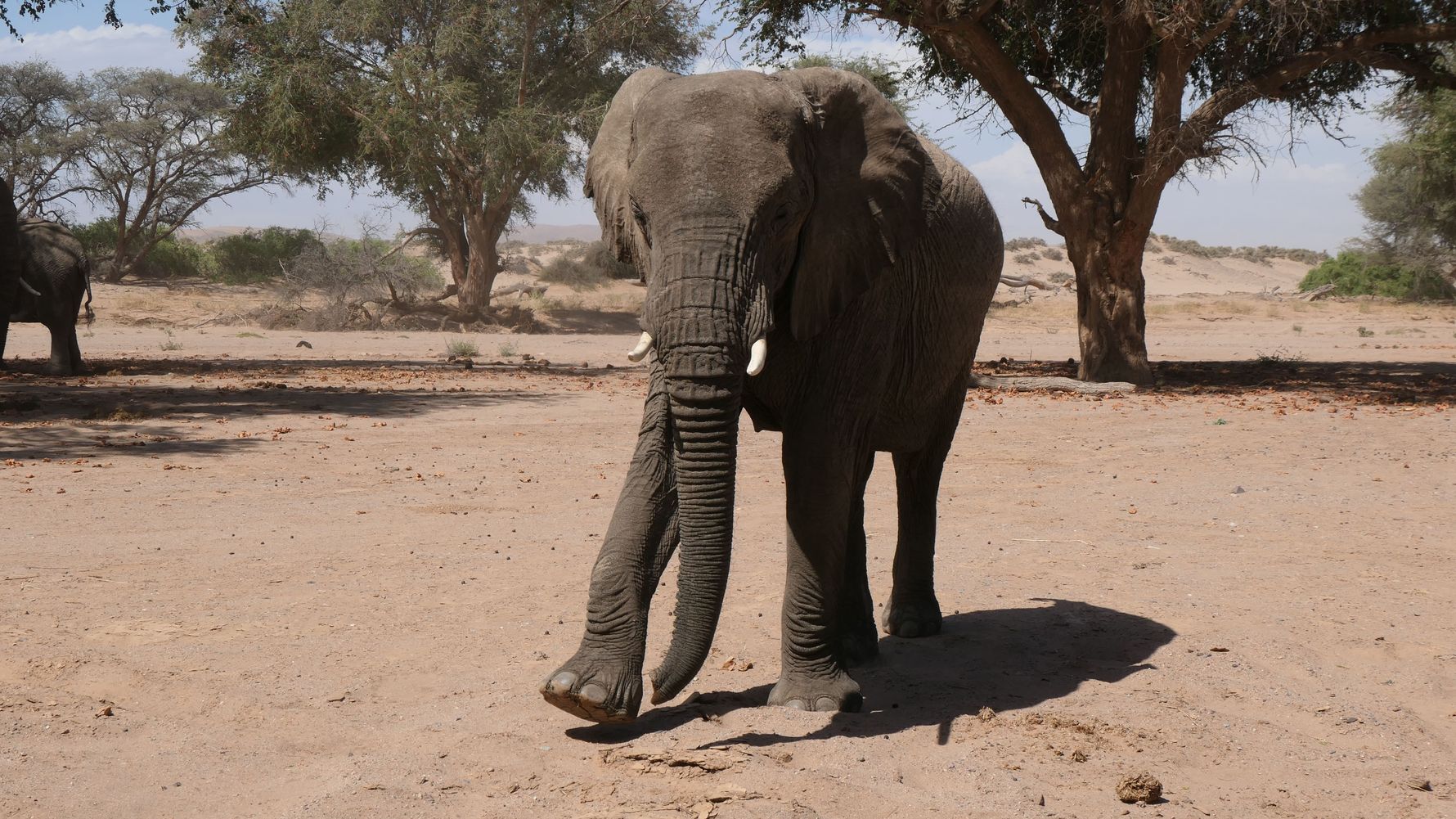 Profile
Name: Emma
Age: 19
Project: Elefantenschutz Damaraland
Location: Damaraland / Namibia
Duration: November - December
Volunteering in Namibia - Review: Seven questions for Emma
1) Could you give us a brief overview of your activities in the project?
The idea of the project is to prevent conflicts between humans and elephants and at the same time spend time with the elephants. Therefore, the project is divided into two weeks. The Build Week, where we build a wall around a water source for a local village. This is very strenuous, because you dig a foundation, stir lots of concrete and slowly build the wall from previously collected stones - and all this in the desert. 

The second week, also called Patrol Week, is spent tracking one of two elephant herds (or both if you are lucky) and then observing them. You only take what you need and load it onto the car. Then it's off and you spend the night in a different place every night, in the middle of the wild. 
It's definitely a great adventure and I really enjoyed it.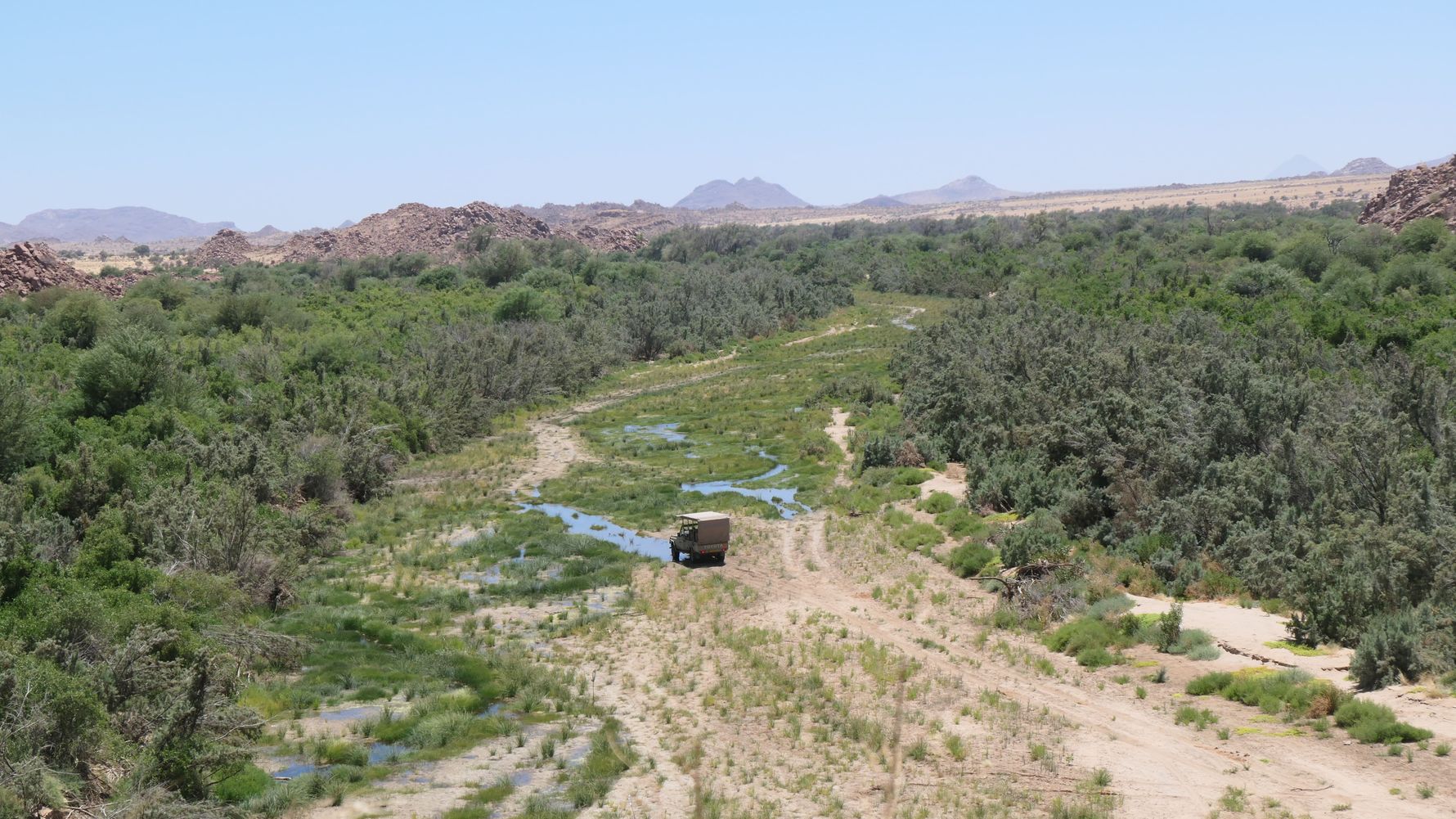 2) What were the biggest challenges for you during the project?
The midday heat was the most difficult for me at the beginning. Along with that, I also found it difficult to drink enough, because I wasn't used to that at first and it wasn't intuitive for me for the first week. By the third week at the latest, it was no longer a problem. The fact that it got very cold at night was not a problem for me, but other volunteers had a hard time with it.
3) Was there anything you particularly liked? Or something that you remember particularly negatively?
Spending almost every night under the open sky for four weeks was something very special. We always got together in smaller groups and sometimes talked for a long time, either by the fire or while watching the stars. 
You really grow together through the work you do together in the first week. That makes it all the more enjoyable when you are on the road for hours and can talk to each other until you are quiet, watch the elephants and, as a finale, cook together.
And of course, it was also very special to watch the desert elephants and talk to the guides. There is a book in which all the elephants are listed with their names, profiles and identifying features, but the guides recognise all the elephants immediately. Of course, this didn't work so quickly for me at first, but I enjoyed trying to identify the individual elephants with another volunteer while we watched them. In the end, I recognised some of them immediately, such as Apollo, a young bull with a large tear in his right ear and a broken right tusk.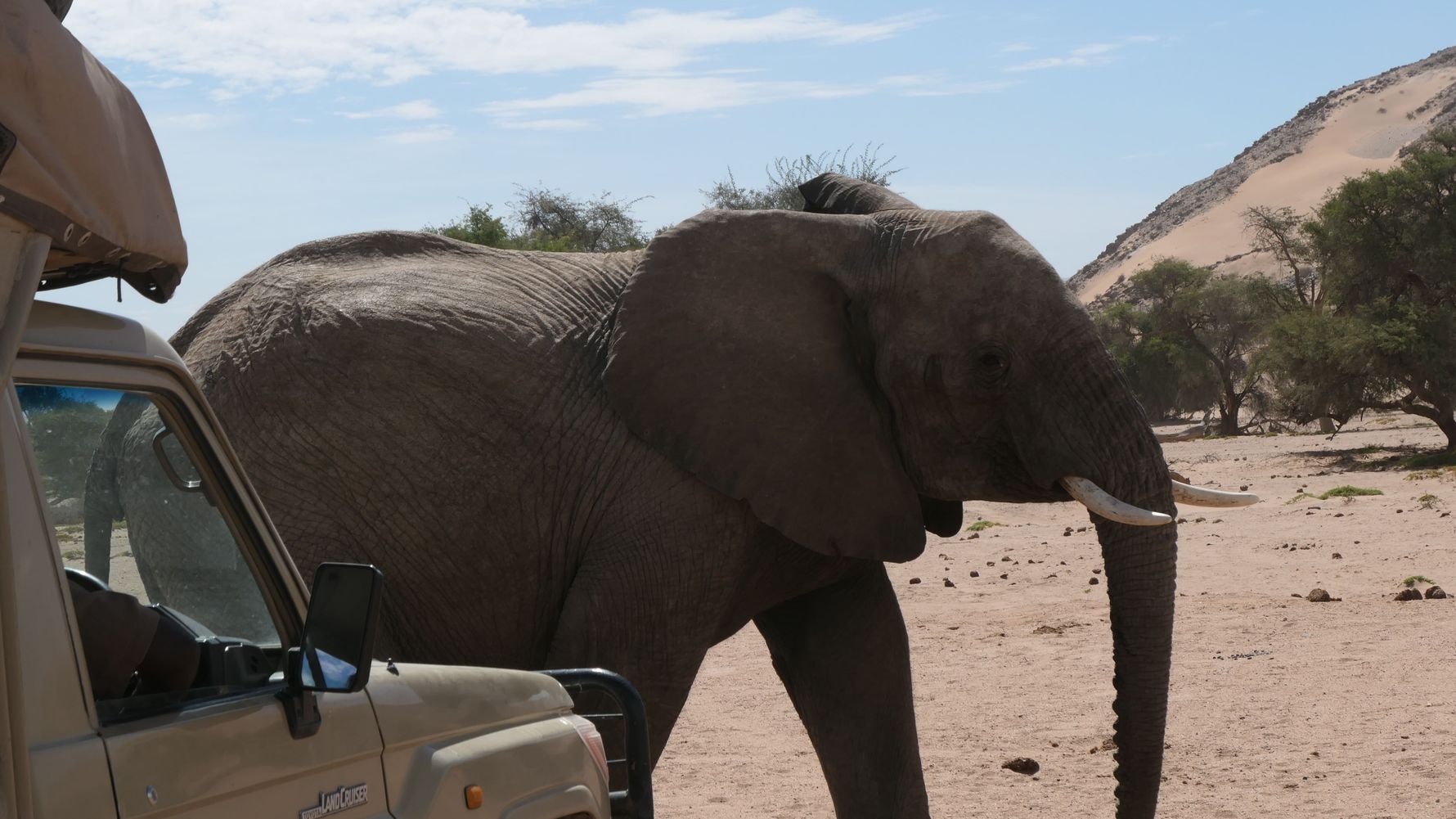 4) Did you have certain expectations before you travelled to the project?
I had already read a few travel reports, so my expectations were actually very realistic and were confirmed.
 My first group was very young and six out of eight participants were German, which surprised me a bit, but we all got along really well. Even now, I am still in good contact with some of them. 
The second group was much more mixed, with people from all age groups and countries.
5) Did you do anything in your free time that you can recommend to future participants?
I went horse riding in Swakopmund between the projects and went on a trip to the dunes. I can highly recommend both of these, as well as the excursions to the various beaches and the boat trips, which I have only heard good things about. On site at the camp, you can read, write or climb various mountains at lunchtime, but of course only by prior arrangement with the guides.
6) What tips would you give to other participants who want to do the project?
For Build Week, definitely a good pair of work gloves or several pairs of cheaper gloves, because they will definitely break, and enough wet wipes, but you can also buy them on site at the supermarket, because you can't shower during Patrol Week.
Drinks were also important for me. It was just nice to have something cold, carbonated or a beer in between, especially after a few hours of work.
7) Can you estimate how many additional costs you had on site?
I think about 150-200€ during the project and the weekends, before and in between.