Natucate
Profes­sional Field Guide Africa – Anna Katharina
Professional Field Guide in Africa: In our feedback interview you can learn more about Anna Katharina's unforgettable time as a wilderness student in our one-year field guide course.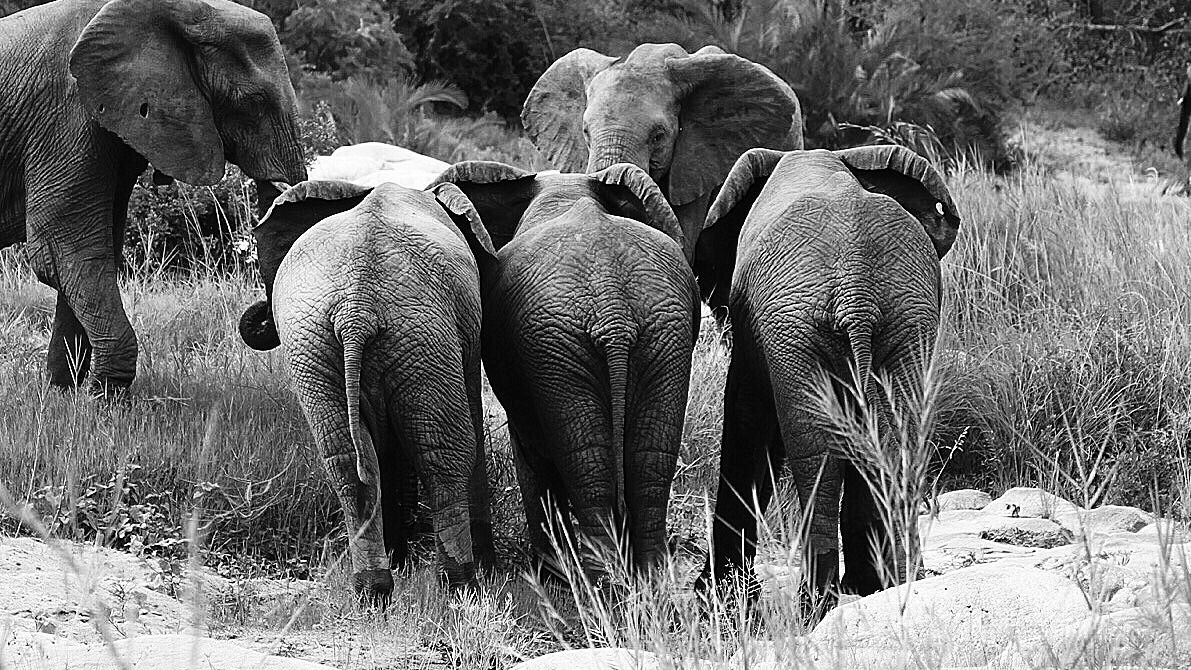 Profile
Name: Anna-Katharina
Age: 33
Course: Professional Field Guide
Locations: Südafrika und Botswana
Durations: January 2017 - Dezember 2017 – 1 year
Rating
Support from the Natucate team:
Arrival:
Project partner:
Accommodation:
1) Could you give us a short overview of your activities in the course?
As the name already suggests this was a one year training course. It is mainly divided in two parts: theoretical (and also practical) learning in the first six months and gaining some experience – you could also call it an internship – in the following six months.
The lessons immediately start on the first day; you learn the bush-ABC step by step and get prepared for the respective exams. At this point I can say that the course is extremely interesting but also demanding. When you are not proactive and learn in your free time, it can get really difficult. You're out in the bush every day and have additional lectures in which you deal with different topics.
Your first goal is to achieve the field guide as well as basic birding, navigation and orientation, and tracking. Apart from zoology, concerning facts and animal behavior, you get to know a lot about the area that you're moving in here. Also geology, astronomy, botany, and much more is part of your schedule.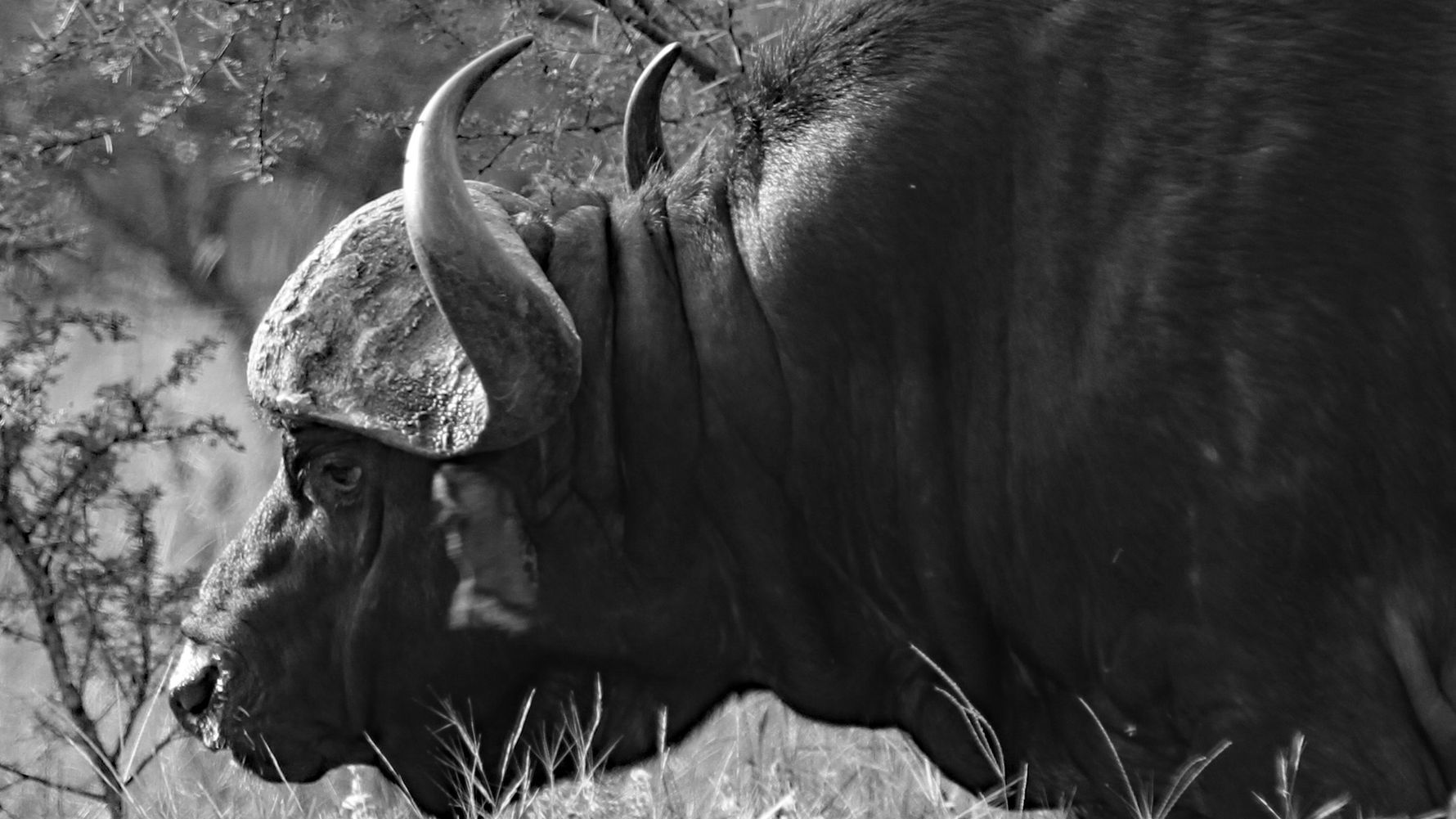 The Trails Guide Back up – the next step – was a highlight for me. You learn to move in the African bush by foot. Requirement for this is an exam with the rifle – you can't participate without that. For safety reasons you always have to carry a rifle with you when you're by foot.
During this course you also have lectures on site and do an exam. But you will soon notice that there is nothing better than moving freely in the bush. No car, no background noises, and no barriers between you, the nature, and the animals surrounding you. Learn and experience how to act with the animals, how you move, and try to be a part of it all. An unbelievable experience.
In the second half of the year you participate in a sort of internship in which you are going to gain more thorough practical experience. You're done learning with pen and paper – you learn by absorbing experiences and information every day; by being part of a lodge or another institution. You get support in finding the right project for you and will be placed in a fitting internship. I was lucky and could work as a back-up with NATUCATE's partner for six months. I was involved in the daily work in the camp and was able to accompany the activities, especially game walks.
2) What were your biggest challenges during the course?
English. Even before the course I was able to speak good English. But you shouldn't underestimate that all of the study matter and the material is also in English – topics and vocabulary that I haven't dealt with before were all in English.
3) Was there anything that you liked most?
The best thing is that you're constantly out in nature. Even in the camp there is so much to see. The camps aren't fenced and sometimes the best sightings are immediately in front of your tent. I love the nights, especially in Mashatu, when the elephants come to look for food in the camps. That tummy rumbling and the quiet munching – unforgettable.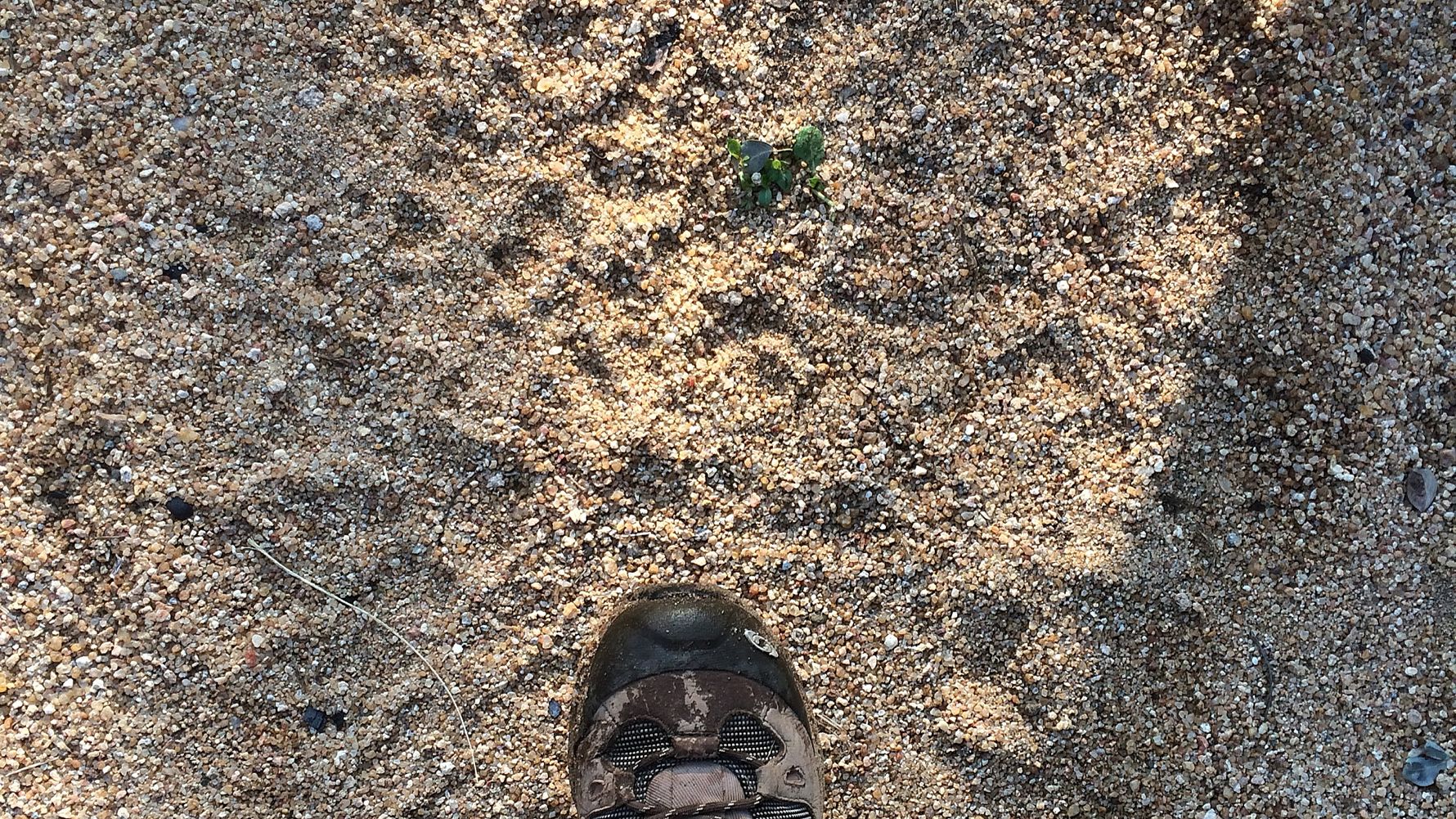 4) Did you have certain expectations before you started the course?
My expectations were definitely exceeded. I was prepared for a great year and was excited what I was going to experience. But what I did experience in the end – I could have never foreseen that.
5) Did you do anything during your free time that you can recommend to other participants?
We didn't have a lot of free time. The program especially in the first months is planned quite tightly. I'd recommend spending your free time learning right from the start, even more so when English isn't your mother tongue. In the end everything will be much easier that way.
Other than that, I enjoyed just having an hour for myself. Find your comfort spot somewhere in the camp. That gives you the opportunity to relax, to realize where you are, what you're doing, and to process all of the impressions (and those are a lot).
If you have "off-time" and you are not flying home, I can only recommend being flexible. You get to meet a lot of new friends and oftentimes you organize something together if you come along well.
6) Which tips would you give to future participants who would like to do this course?
Don't be overprepared – you'll soon notice how little you need. That concerns clothes and gadgets. You say, preparation is everything and you're going to wild wild Africa. But soon a simple cotton shirt will become your favorite piece and the expensive functional wear stays unused in your backpack. Think practical. But don't forget a pair of gloves, a hat, and a warm scarf. You will be surprised how cold a morning in winter on top of a car can be.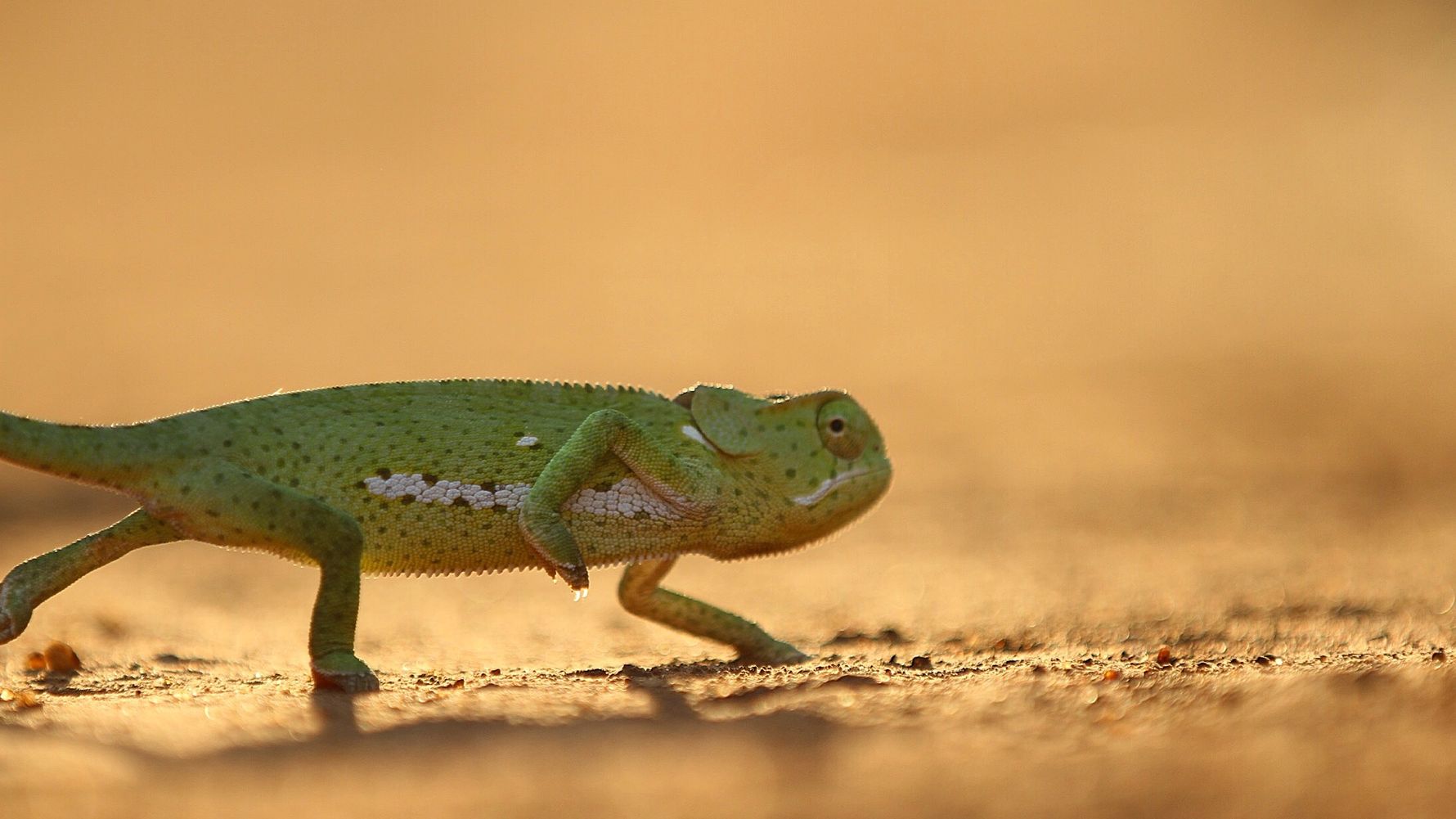 Don't forget your camera equipment in any case; there are so many possibilities to take pictures! So bring along enough memory cards. But also don't overdo it. You have to carry everything that you bring along yourself.
There is very little to no cell phone reception – depending on the camp.
MTN works in South Africa as well as in Botswana. You can buy a card in a shop in the airport of Johannesburg. ATTENTION! Data lasts four weeks from the moment you charged it – no matter how much you've topped it up. So better to buy several coupons with little data volume that you can top up if needed. I got along well with 1 GB per month. Later on you can also buy new coupons at every gas station or supermarket.
Electricity is produced by a generator in the camp – temporarily restricted. Bring along batteries and a good mobile charger.
If you're taking the course seriously you should buy the recommended books beforehand – they are going to support you that whole year.
My must-have-library:
Game Ranger in your Backpack
Sasol Bird Book
Beat about the Bush BIRDS
Beat about the Bush Mammals
Tracker Manual – Tracker Academy
Field Guide to Trees of SA – van Wyk
Trees and Shrubs of the Okavango Delta – Veronica Roodt (my insider tip!)
Always in my backpack:
Southern, Central and East African Mammals – Chris and Tilde Stuart
Tracks and Tracking in Southern Africa – Louis Liebenberg
Scatalog – Kevin Murray (if you like tracking)
A notepad!
There are a lot more but those are definitely my favorites. Furthermore, I can recommend a birding app. I got the Roberts Bird APP.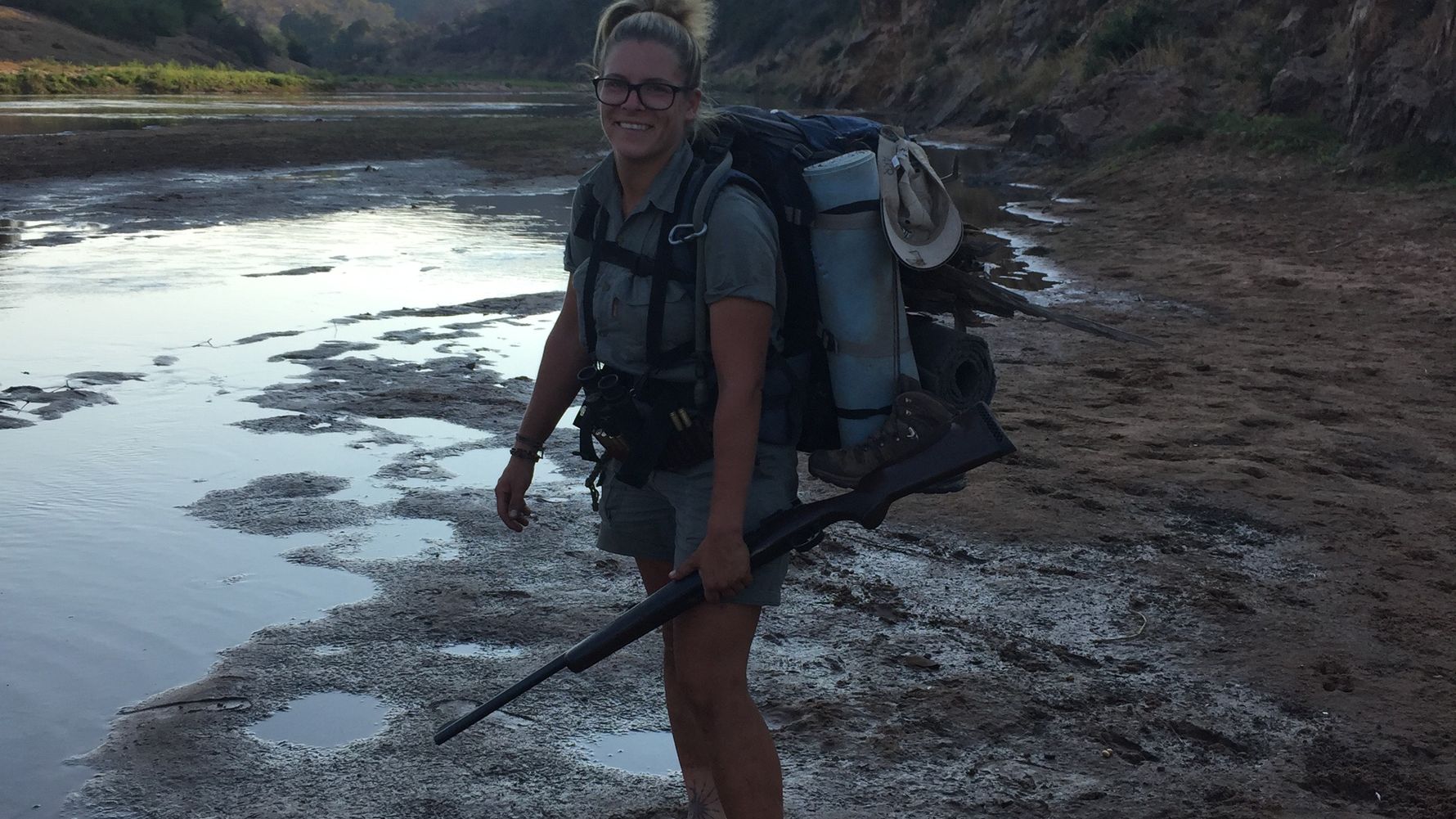 7) Can you guess how many additional expenses you had?
Flights to Germany and back to South Africa: approx. 700€ per flight (good average)
Transfers from the airport to the camps: the better you plan the cheaper it gets (car pool!)
Drinks in the camp: prices are okay
Plan money for books. Your interest will grow over the year. I had to buy at least one new book at every airport… just because I wanted to.
8) Here is some space for further suggestions or stories:
Transfers:
If it's possible always choose the bushbus from NATUCATE's partner. Inform yourself if you need to organize something yourself.
Sable tours – good but expensive, also doesn't pay off with a group
Reliable shuttles – good, but only pays off from three fellow passengers, otherwise also expensive
Ashton tours – TOP! Johannesburg Airport – Hoedspruit (several stops), about 35€ per route. You won't get it any cheaper. Very good. Departure Johannesburg around 7 o'clock. So arrive early or spend a night in the Emerald Guest House.
Orion transfers – very recommendable. Cheap and nice. Around Hoedspruit. Tom: +27762668311
Rent a car yourself – ATTENTION! Extra charges for people under the age of 21
Shopping facilities:
There are none. Be prepared to have everything that you need with you while you're in a camp. Cigarettes, snacks, shampoo etc. There are enough drinks and food available in the camps. There is the possibility to go shopping when you are changing the camps. You always stop at a supermarket or a gas station.