Natucate
Profes­sional Field Guide Southern Africa – Sebastian
Sebastian spent one year in Southern Africa's incredible wilderness to become a Professional Field Guide. In his review he reveals more about his adventure.
Profile
Name: Sebastian
Age: 47
Project: Professional Field Guide in Africa
Locations: South Africa and Botswana
Duration: Beginning of February until end of December 2019 – 12 months
Rating
Support from the Natucate-Team:
Arrival:
Project partner:
Accommodation:
Professional Field Guide – Feedback: Eight questions for Sebastian
1) Could you give us a short overview of your activities in the course?
During the course we were trained as Professional Field Guides, both theoretically and practically. The topics include flora and fauna, weather, astronomy, ecology, navigation, tracking, ornithology and much more. For this purpose we were stationed in 5 training camps, all of which were very different in terms of their ecosystems. The instructors were very experienced guides from the industry. The training was followed by a six-month internship in a lodge or research project where we could apply our knowledge in practice. I completed this internship in a safari lodge in Balule, where I was able to show and explain the wonderful animal world of Africa to guests from all over the world. In addition to guiding, I was also responsible for hosting the guests, the initial briefing and guest transfers. In this way one could "smell" into all areas of a lodge.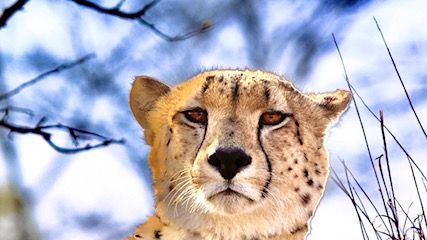 2) What were the biggest challenges for you during the course?
To pass the Advanced Rifle Handling exam if you have never shot with a large caliber rifle before.
To learn more than 100 birdcalls – it is often helpful to make a mnemonic for each bird call in order to memorize it better
During the course there not a lot of privacy. Be prepared for this.
3) Was there anything you liked in particular? Or something you remember particularly negatively?
I particularly enjoyed the Trails Guide course during which we walked through the bush twice a day to complete our training as Apprentice Trails Guides. Highlight was the Wilderness Trail with Bruce Lawson in Makuleke. We spent three days completely in the wilderness including overnight stays, water and food search, night watch etc. – all in the bush.
I didn't really enjoy the transfers from and to the camps, as the bus was always too small for the number of students plus luggage and we had to sit very cramped together for many hours.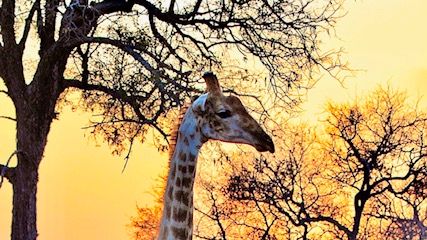 4) Did you have certain expectations before you travelled to the course?
My expectations were completely fulfilled. What I had hoped for from the course – living in and in harmony with nature for a year and taking lots of photos – I was able to enjoy to the fullest. I learned a lot about the interrelationships in the bush, got to know interesting people and gained a lot of practical experience. Thanks to the good advice from Natucate in the run-up to the event, I am sure that I was well prepared for all challenges and always knew what to expect.
5) Have you done anything in your free time that you can recommend to future participants?
I also went on safari in my off-time, mainly to get to know other game reserves and to take great photos. I often visited the private reserves of Manyeleti, Timbavati, Klaserie and Thornybush as well as Kruger National Park, but I also took my time to explore the Panorama Route including the Blyde River Canyon. I also spent a lot of time in the Hoedspruit Wildlife Estate with Bush Walks.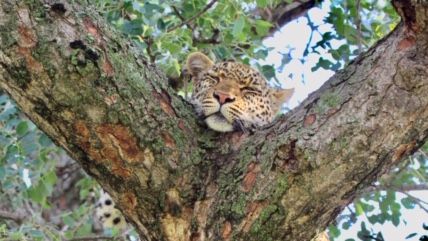 6) What recommendations would you give to other participants?
Take a look at the plants and animals at home before the course and read all about them. There is not much time for this during the course.
Always fill out your workbook right after the lesson. Otherwise it is difficult to make up for any backlog.
Be open to new people and new cultures and also be willing to compromise when it comes to living together with other people.
If you are into sports, take some time for that little workout in between.
Use your off-times to explore the country. Travel all parts of South Africa that interest you most.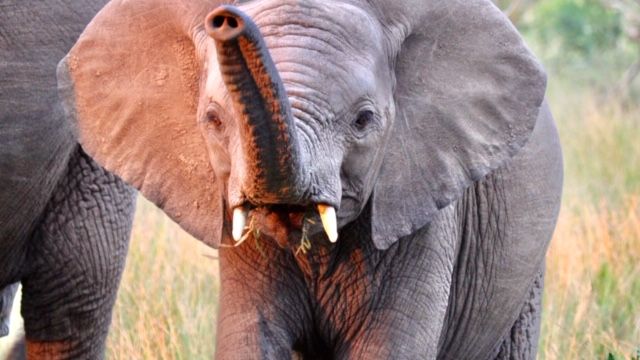 7) Can you estimate how many additional costs you had on site?
I personally did not have many expenses on site, as I liked the borehole water and I do not like to drink beer, soft drinks and co. Other students, on the other hand, had a rather high bill. So it always depends on personal preference... The laundry is free of charge as a one-year participant.
8) Here is still space for other suggestions or reports from you:
Give yourself a break and go bush for a year like me. What you learn and experience is priceless – a "life-changing experience"! Even if you don't want to work as a safari guide afterwards, you will learn a lot for life, leave your comfort zone for a while, and broaden your horizon. Especially in times of global warming and extinction of species it is important to find back to nature, to recognize the connections between all living beings and to develop the awareness to protect nature. For the wilderness is deeply rooted in us humans. And in the bush, you learn to listen more to her inner voice...
I have summarized my experiences in the bush in a blog:
www.sebastianhomuth.com/blog
Photos, videos and more can be found at www.facebook.com/sebastianhomuthphotography