Natucate
Field Guide Level 1 South Africa – Elisabeth
Elisabeth successfully passed our Field Guide Level 1 course amidst South Africa's breathtaking wilderness. In her report she tells us about her unforgettable, awe-inspiring time.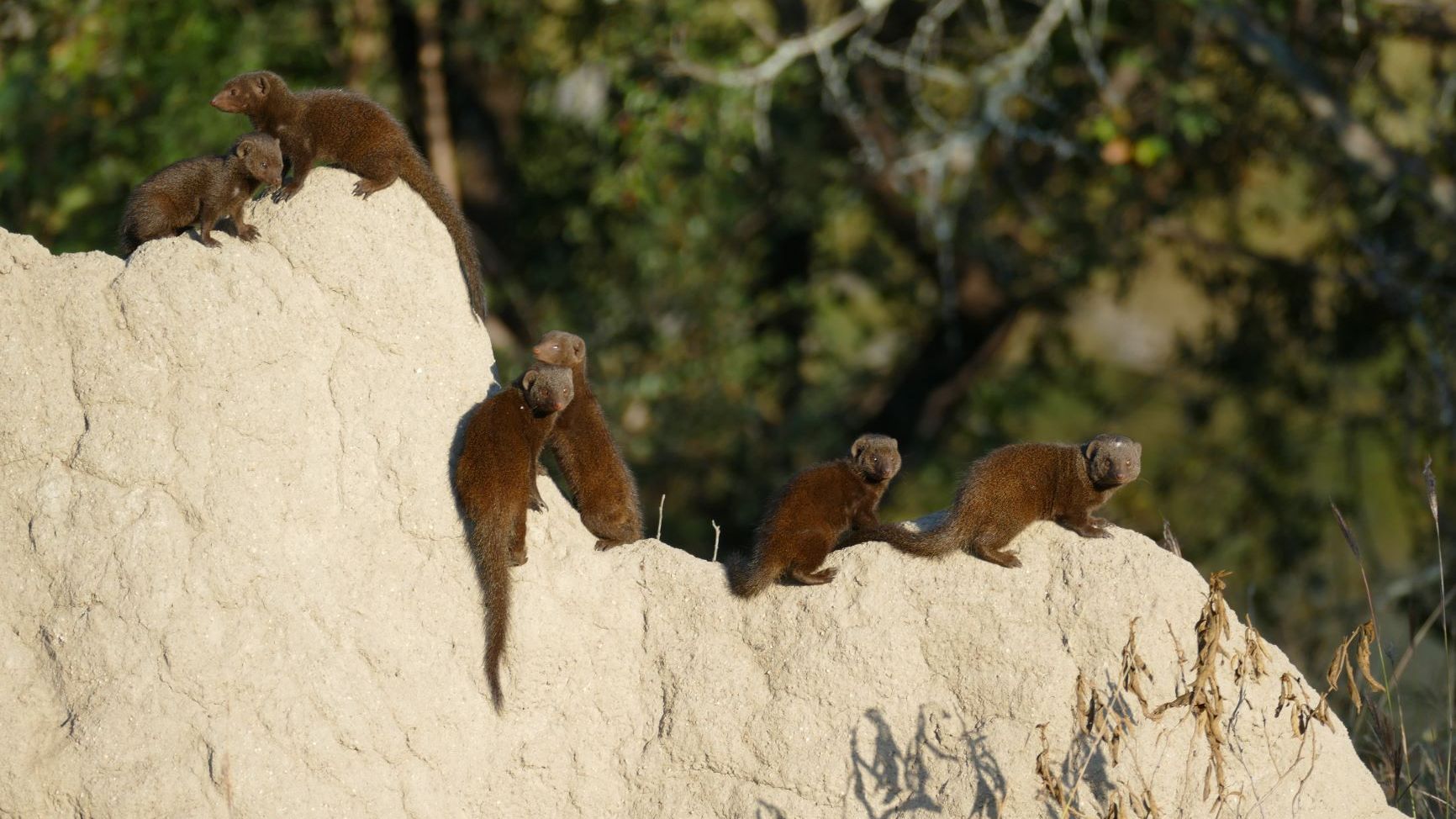 Profile
Name: Elisabeth
Age: 29
Project: Field Guide Level 1 course in South Africa
Locations: Selati and Karongwe in South Africa
Duration: Beginning of April until end of May 2019 – 55 days
Rating
Support from the Natucate team:
Arrival:
Project partner:
Accommodation:
Field Guide Level 1 in South Africa – Feedback: Eight questions for Elisabeth
1) Could you give us a brief overview of your activities in the course?
A typical day starts at 5:30 am with a wake-up call and a small breakfast. Then you go either on a game drive or walk for 3-4 hours. You learn everything about the bush, the animals, the plants and how everything is connected to each other. You observe the behaviour of the animals, try to identify traces of all sorts and slowly but surely become familiar with the role of a guide. How do I handle the vehicle, what can I tell and teach my guests about the bush, how am I a good host? After returning to camp and enjoying a large breakfast, a theory unit takes place over around noon.
Mammals, birds, reptiles, astronomy, geology, plants or history, just like in school 😊 Our knowledge was tested regularly with the help of small tests and we had time to work on our workbook.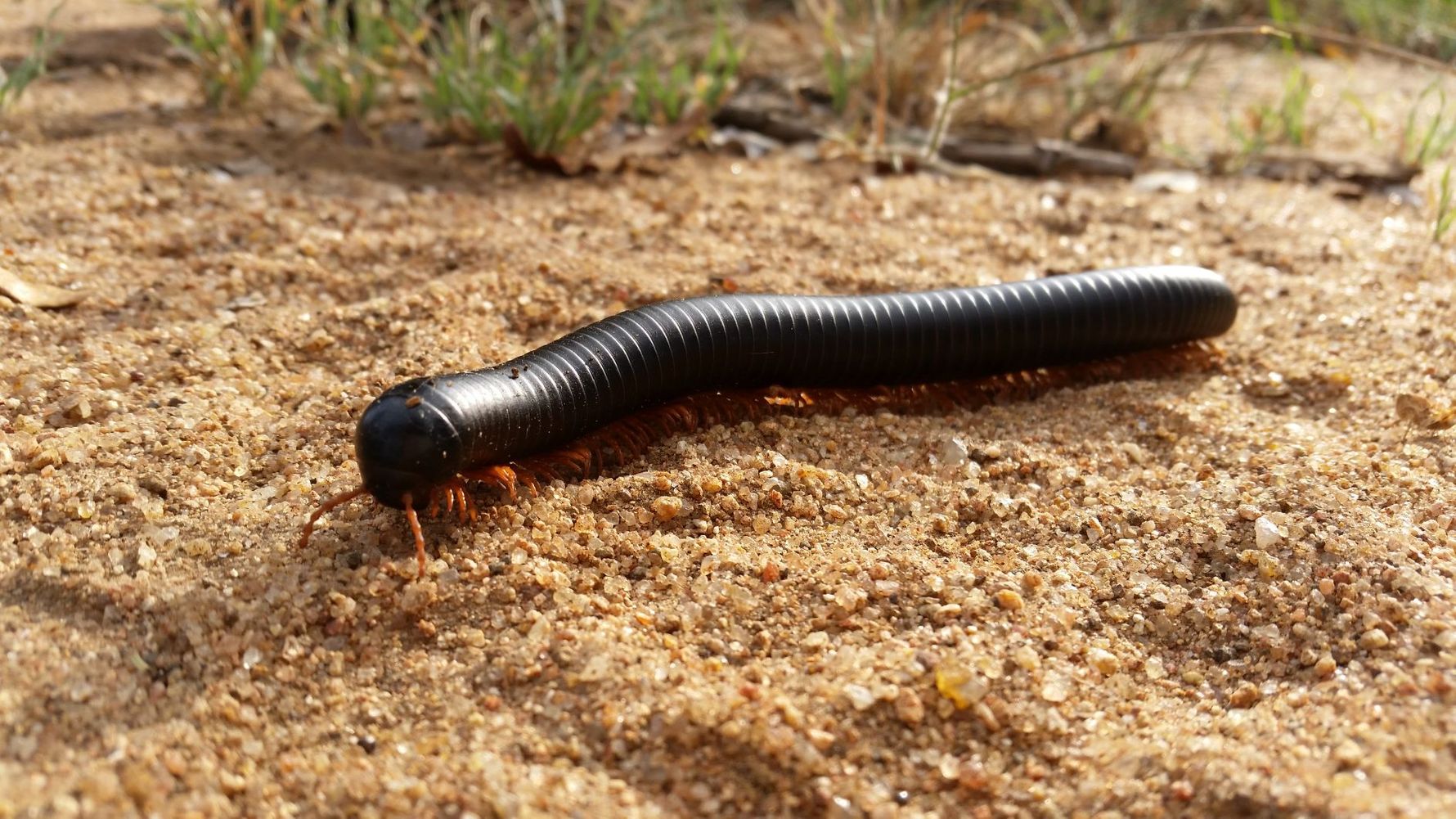 After lunch you go on another drive or walk. After dinner you can sit around the campfire, play card games and share your experiences. Once a week we have the so-called Field Observations. It's like a scavenger hunt. You have 30 objects that you have to define (each for yourself and without help). Various tree or grass species, faeces, traces, rocks, etc. This way they test your knowledge and determine your knowledge gaps. A change of pace is provided by wilderness sleep-outs, volleyball with the research team or a day trip to distant parts of the reserve.
2) What were the biggest challenges for you during the course?
To fulfill my own expectations regarding myself or to fight with myself. In some situations you are simply confronted with yourself. But the group and the instructors supported you in weak moments. I have high expectations of myself and sometimes it is difficult for me to just let go. 😊 So the course helped me to accept my own apparent imperfections and I think these experiences will always help me in the further life to have a different view on the things.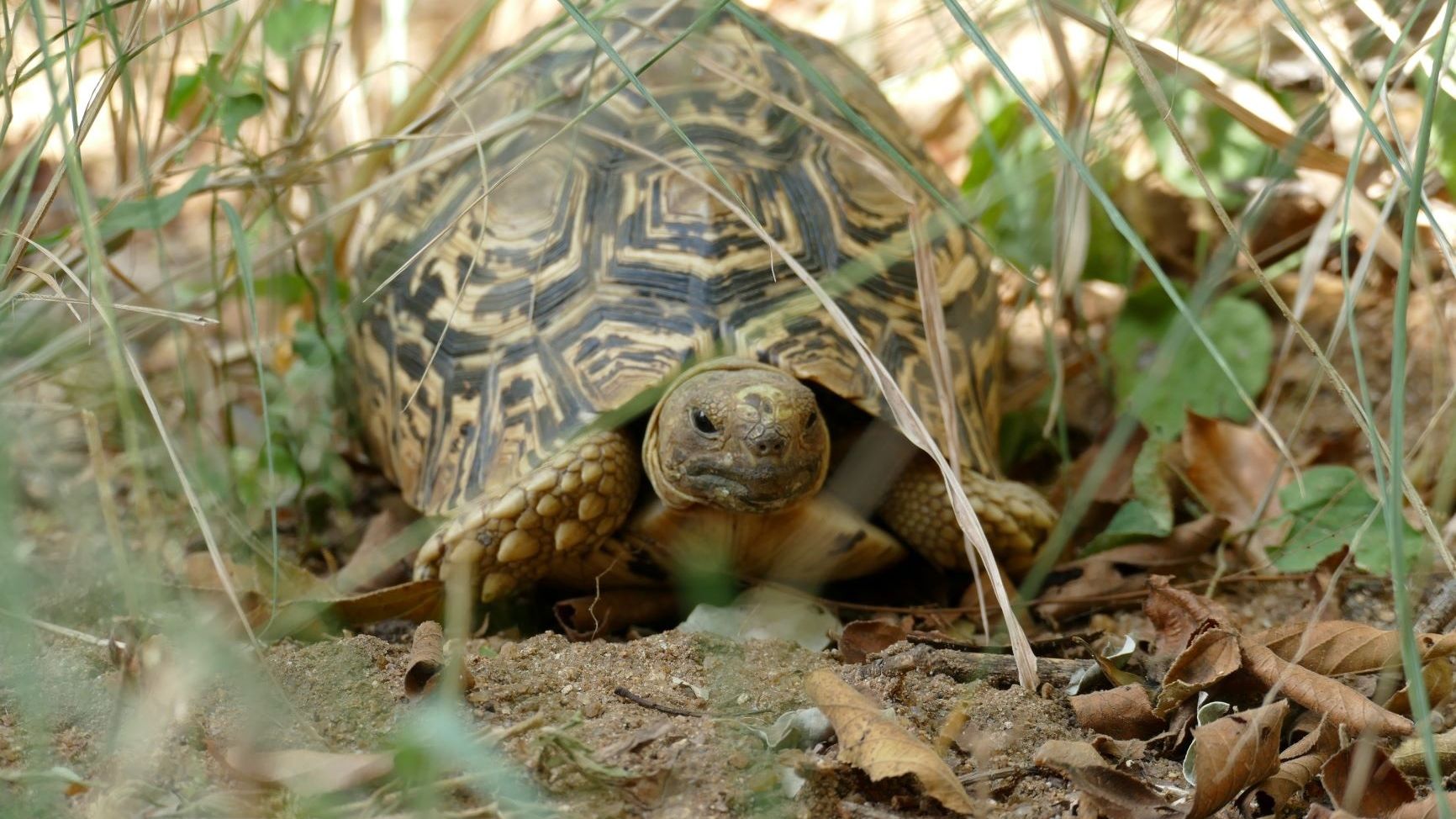 3) Was there something you liked most? Or something you remember particularly negatively?
The best thing was just to be in nature 24/7. No doors, walls or windows. Always outside, always in nature, always surrounded by animals. You have to sharpen your senses because you simply have to be attentive to where and how you move. You never know what's around the next corner. And yet I felt completely comfortable and more than at home.In the bush I feel connected to myself. We were very lucky to have a really great group, a colourful mixture and yet a big family. We had a wonderful time, a lot of fun and supported each other.
It is great fun to watch others and yourself develop day by day, how much you learn and how much you can do after a short time. Personally, it was good for me to hide everything else. Cell phones, news, TV, everyday problems. In the bush you don't have time to think about it and you don't want to. You focus exclusively on the things that are there, every second, and you take things as they come.
4) Did you have certain expectations before you travelled to the course?
I always try to keep my expectations small, just to avoid being disappointed in the end. I was extremely well prepared by Natucate and was therefore not overwhelmed by the scope of the teaching units. I liked the pace at which our group was introduced to the various responsibilities. We were no put under pressure but could develop at one's own pace. For example, if you would like to have more driving experience, you could drive short distances, for example to the gate to pick up the food etc.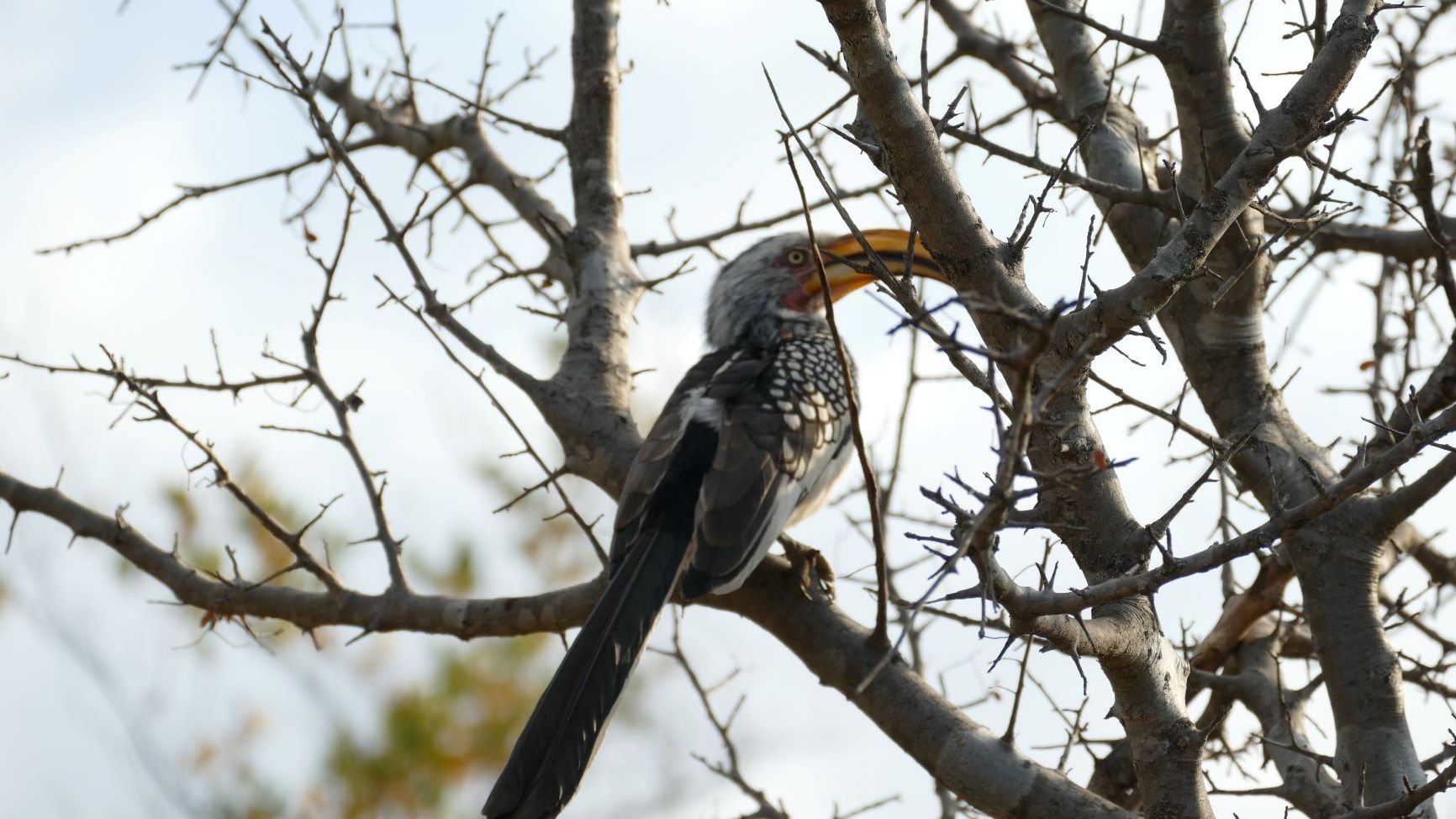 Unfortunately, Natucate's partner organisation itself is not as well organized as the instructors might be. We had 10 different instructors in two months. Everyone was great and brought in their strengths, but it was difficult for us as students to know where we are and what is expected of us. It is also difficult for the trainers, you have to get to know each other first and find our about the "knowledge status" of each individual student. There was no clear line as to what is ultimately relevant for audits and this has caused many concerns. Towards the end, when we had more time for independent learning, contents that we need to know or do not need to know was constantly changed. There are lists hanging out in the camp, some of which were not up to date, but none of us knew about it. You had to ask a lot of questions and a few things were not communicated to all 20 students. However, we have already discussed this with the manager on site. The structure and guidelines were not clearly recognizable, we agreed on everything.
5) Have you done anything in your free time that you can recommend to future participants?
Relax in the hammock or "on the beach" (riverbed) :) Simply appreciate and enjoy every single second! The Emerald Guest House in Johannesburg is also great!
6) What recommendation would you give to other participants?
Start learning early. Even if you know the English language very well, many things are very specific and it helps a lot if you have read or heard this or that before. And also in the classroom itself, always stay tuned and grit your teeth. You can't get far without diligence and discipline. Of course, it always depends on why you take the course. Some have said after two weeks, it will be too much for them and they want to enjoy the time and will no longer take part in the exams.
I never had a nap at noon and learned a lot and still had a great time and a lot of fun. You have to find the right balance for yourself so that you can end up going home with a good result, experience and a great time. That's for everyone to decide. And chips and beer at the fireplace must definitely be enjoyed once in a while as well ;)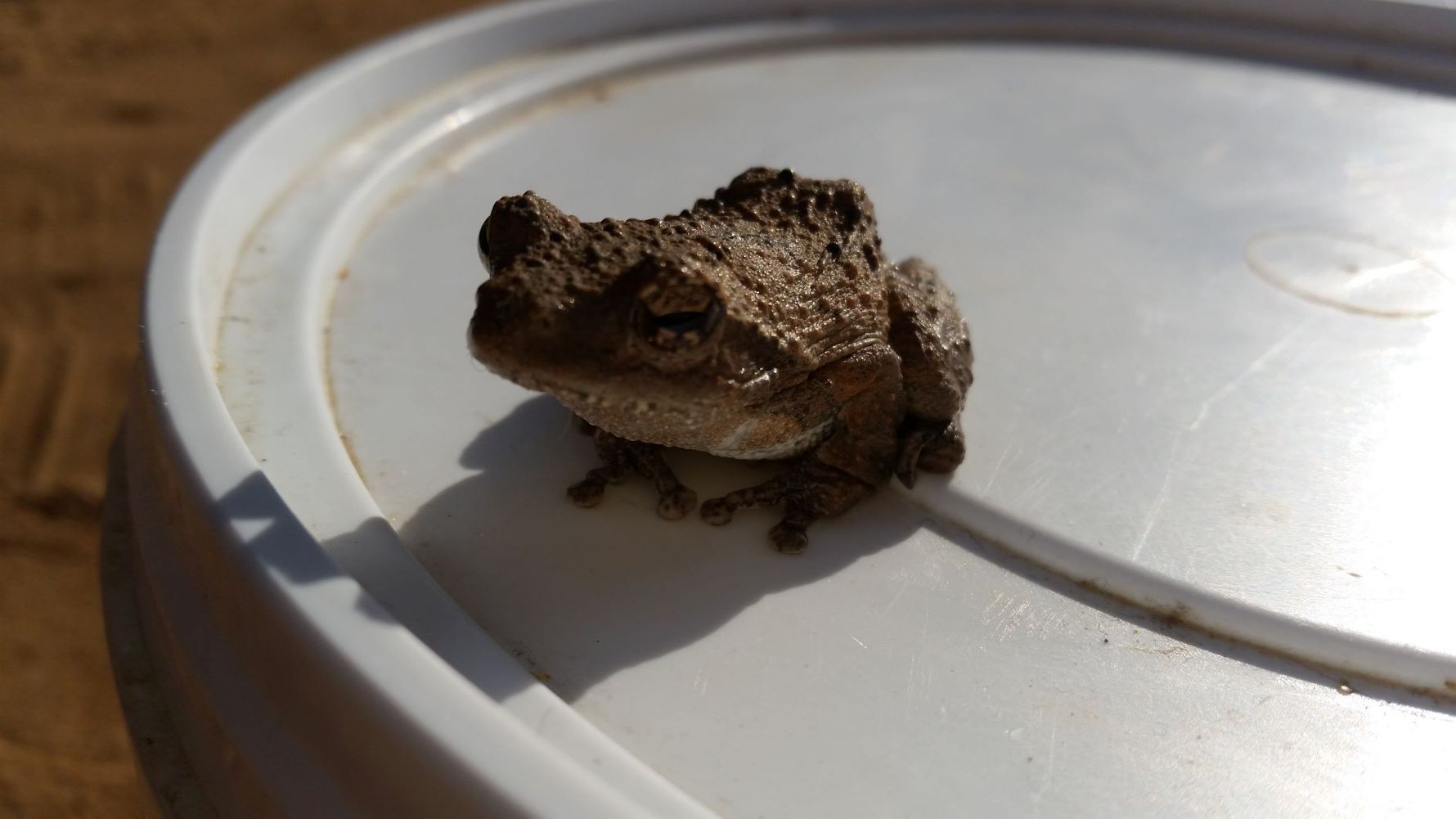 7) Can you estimate how many additional costs you had on site?
Very little. Plus/minus 15 Euro per week for soft drinks/beer etc. Buy some chips and chocolate when you change camp. That depends on personal needs. Basically you are provided with everything and do not have really many further costs. Preparation is everything. Buy good equipment (shoes, binoculars, books etc.). But this is also available on site if required.
8) Here is still place for other suggestions or stories from you:
It was great, great, great!!! Any questions? No. Any suggestions? A few: I would replace the book tip, "The Behaviour Guide to African Mammals". I hardly needed the book. Some had a Mammal Guide, so everything was covered: facts, tracks, pictures, behaviour. I'm afraid I don't know exactly which books they had. Or maybe rather two or three small thin books - we have found some great ones in the local shops. And strongly recommend the Roberts Birding App (book is superfluous, because it exists in the camps), furthermore I'm glad that I didn't buy the Tree Book.
I wouldn't have needed it either. Another essential item is the "Game Ranger in Your Backpack"! So thank you for that! Stories? Way too many 😊 It was the time of my life, I can't stop dreaming about Africa and I have never been so proud to have achieved anything like this! A-levels are boring compared to the course, haha. I'm looking forward to more, Trails Guide and perhaps also a volunteer project with Natucate 😊