Natucate
Nature Travel: Great Himalaya Trail – Your adventure in Nepal
Your adventure in the Himalayas: Experience breathtaking landscapes and the highest mountain ranges as part of the 1.700 km trekking tour in Nepal! Learn more in our blog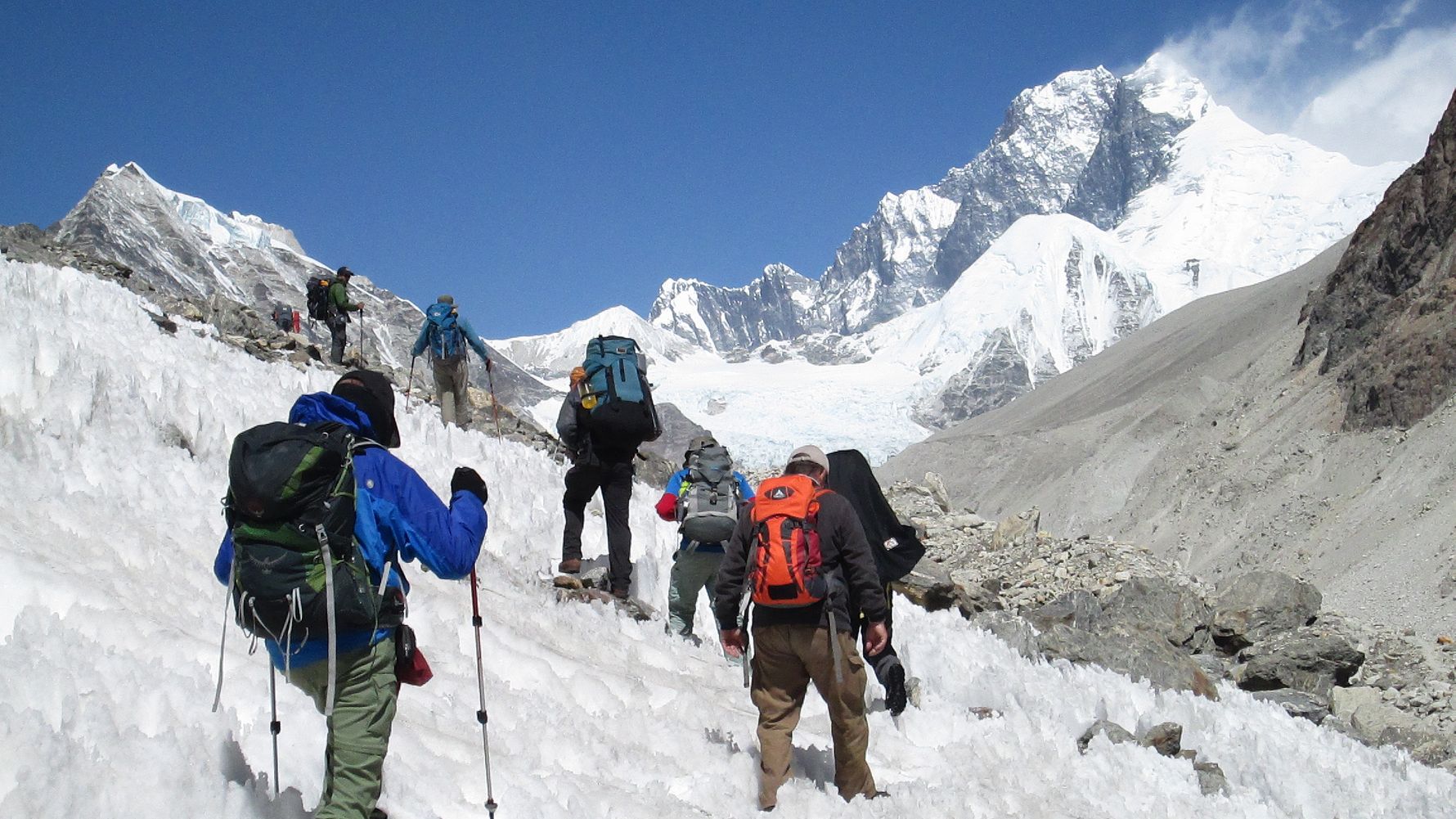 Discover pristine landscapes, the highest mountain ranges and isolated mountain villages on a 1700 km long trekking-tour across Nepal. Within 155 days, you will follow a part of the Great Himalaya Trail which reaches from Tibet to Pakistan and is one of the highest and longest alpine treks in the world. From 26th February until 29th July 2018 your group of experienced mountaineers and hikers will discover wild mountain regions and get close views of the highest peaks in Nepal during seven sections which will last several weeks. Starting in the eastern Kanchenjunga region you will head west, pass through week-long sections with different levels of difficulty until you reach the plateau of the Tibetan mountain range which also marks the border to Nepal.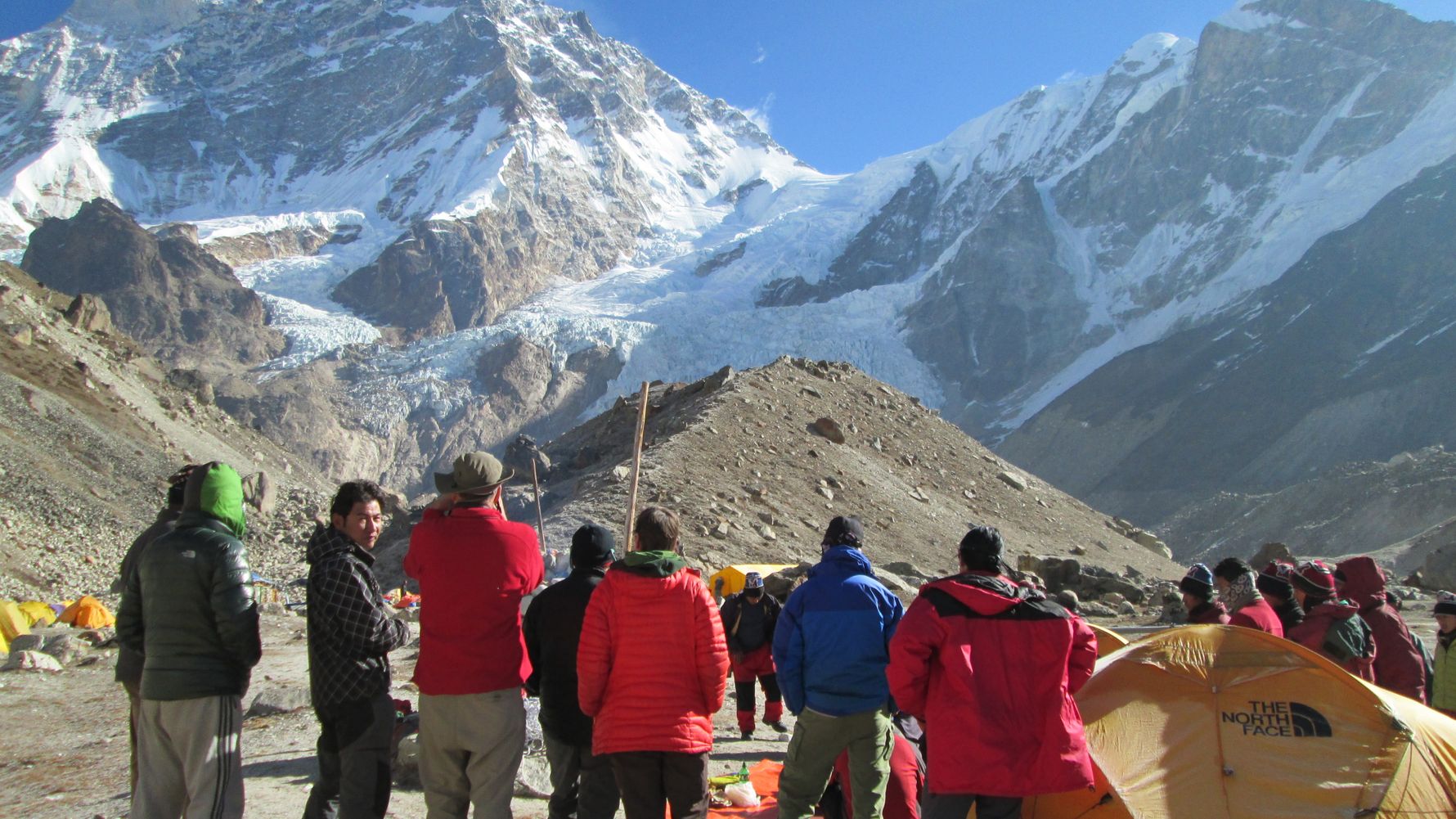 Together you will enjoy breathtaking views of the famous Everest, Makalu, Kangchenjunga, Annapurna and Dhaulagiri which are all 8000ers. You will also pass through Nepal's highest mountain passes including Sherpani Col, Amphu Labsta and Tashi Labsta in different stages. Another highlight of the trip is a visit of the country's capital Kathmandu with cultural attractions like the largest Hindu shrine Pashupatinath and the giant Buddhist stupa of Bodnath. On your journey you will discover isolated villages and communities and get an insight glimpse in different cultures of the local people. While you are on the Great Himalayan Trail you will be accommodated in camps and receive three meals a day which are prepared for you by a cook.
(slider: naturreise-nepal-asien-natucate-himalaya-blog.jpg, naturreisen-nepal-himalaya-blog.jpg,naturreisen-nepal-blog.jpeg,(image: naturreisen-nepal-asien-natucate-himalaya.jpg
,
Physical fitness and experience in mountaineering and trekking under extreme and changing weather circumstances are necessary because this tour can be exhausting and is quite demanding.
If you are fascinated by the impressive mountain scenery and the breathtaking views of Nepal's beautiful nature and would like to be part of this extraordinary trekking tour you can join the whole trail or parts of it. The sections all include unique experiences and you can combine different sections with each other. Here are some details about the sections, as well as the highlights of the route.
Are you keen to experience the Great Himalaya Trail and the impressive mountain ranges of Nepal? Then contact us via phone or e-mail and join this once-in-a-lifetime adventure in the Himalaya!
Sections of the Great Himalaya Trail
Section: 26.02.-24.03.2018 (28 days in total): Northern slope of the Kangchenjunga, Crossing the Nango La pass

Section: 26.03.-28.04.2018 (34 days in total): Makalu and Everest, Crossing of Sherpani Col, West Col, Amphu Labasta

Section: 09.04.-06.05.2018 (28 days in total): Everest and Rolwaling, Crossing the Renjo La and Tashi Labasta La, Gokyo Lake, Gokyo Ri

Section: 06.05.-23.05.2018 (18 days in total): Langtang via Tilman Pass

Section: 24.05.-18.06.2018 (26 days in total): Manaslu and Annapurna, Crossing Larke Pass, Thorang La

Section: 09.06.-06.07.2018 (28 days in total): Upper Dolpo, Crossing Jungben La, Niwas La, Chan La

Section: 02.07.-29.07.2018 (28 days in total): Rara Lake and Yari Valley, Mountain Range along the Tibetan border