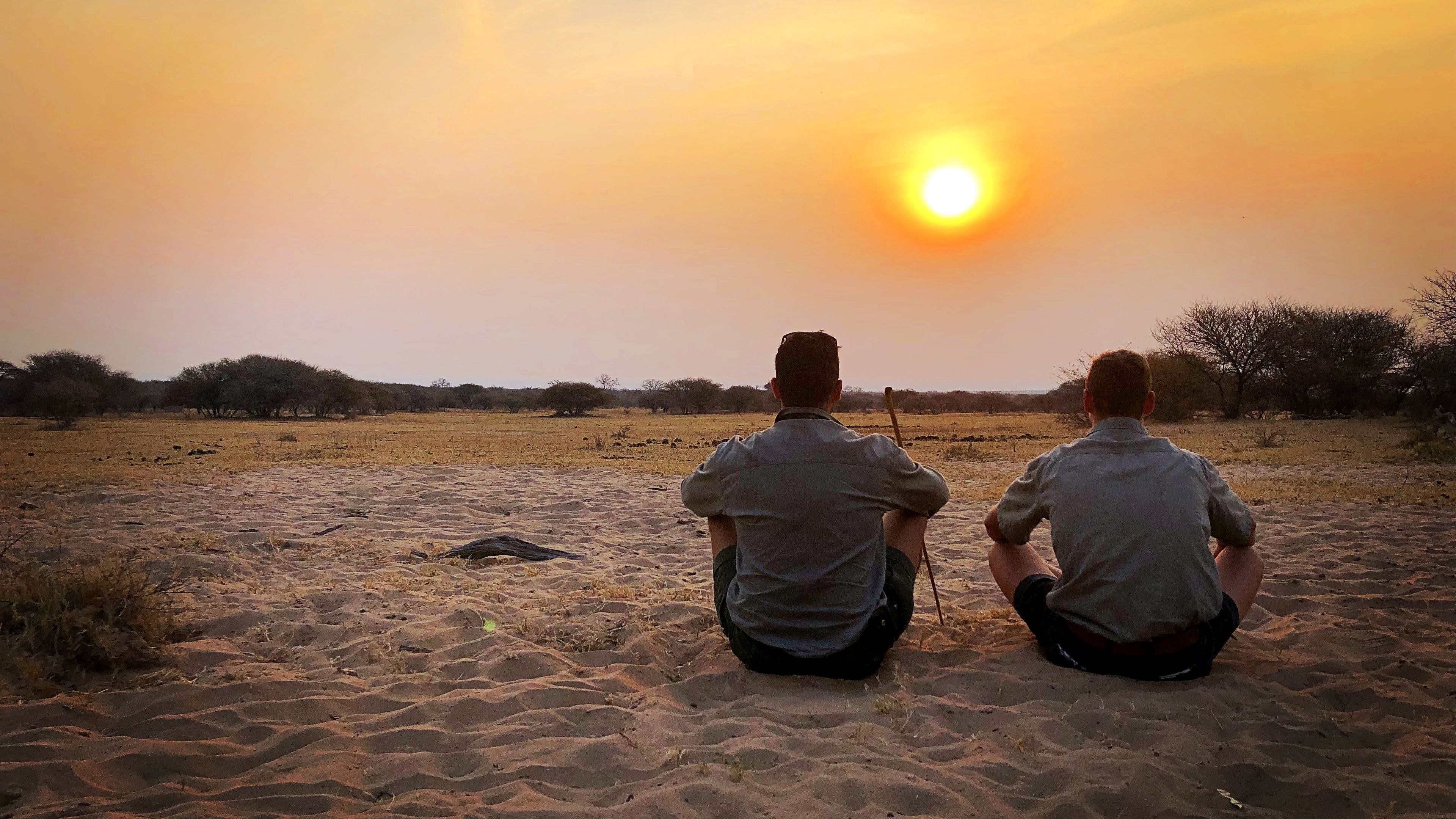 Guide Course South Africa: African Bush Field Guide
You are passionate about nature and wildlife and even intend a career within the South African safari industry? Then join our 55-day FGASA endorsed and CATHSSETA accredited Apprentice Field Guide course and receive your entry level qualification for field guiding!
Throughout the course, you and your international team will live and learn amidst the awe-inspiring landscapes of KwaZulu-Natal. Each day, highly experienced instructors take you out into the bush to teach you about the biodiverse elements of your natural environment and show you how to safely conduct game drives in the wild. A broad spectrum of subjects will be covered, including animal behaviour, birding, 4x4 game vehicle skills as well as species identification and tracking. Practical sessions will be complemented by classroom-based lessons back in camp. At the end of your training course, you have the chance to take the national FGASA exam to obtain your FGASA Apprentice Field Guide qualification.
Training, adventure and nature experience all at once, surrounded by Africa's incomparable landscapes: Experience a once-in-a-lifetime educational wilderness adventure!
Highlights
Receive the entry level quali­fi­ca­tion for field guiding within 55 days

Experi­ence the spectac­ular wilder­ness of South African KwaZulu-Natal

Enjoy daily game drives and walks

Witness South Africa's fasci­nating wildlife

Learn from highly experi­enced guides

Acquire essential field guide knowledge

Receive an official FGASA certifi­cate at the end of the course
Locations

KwaZulu-Natal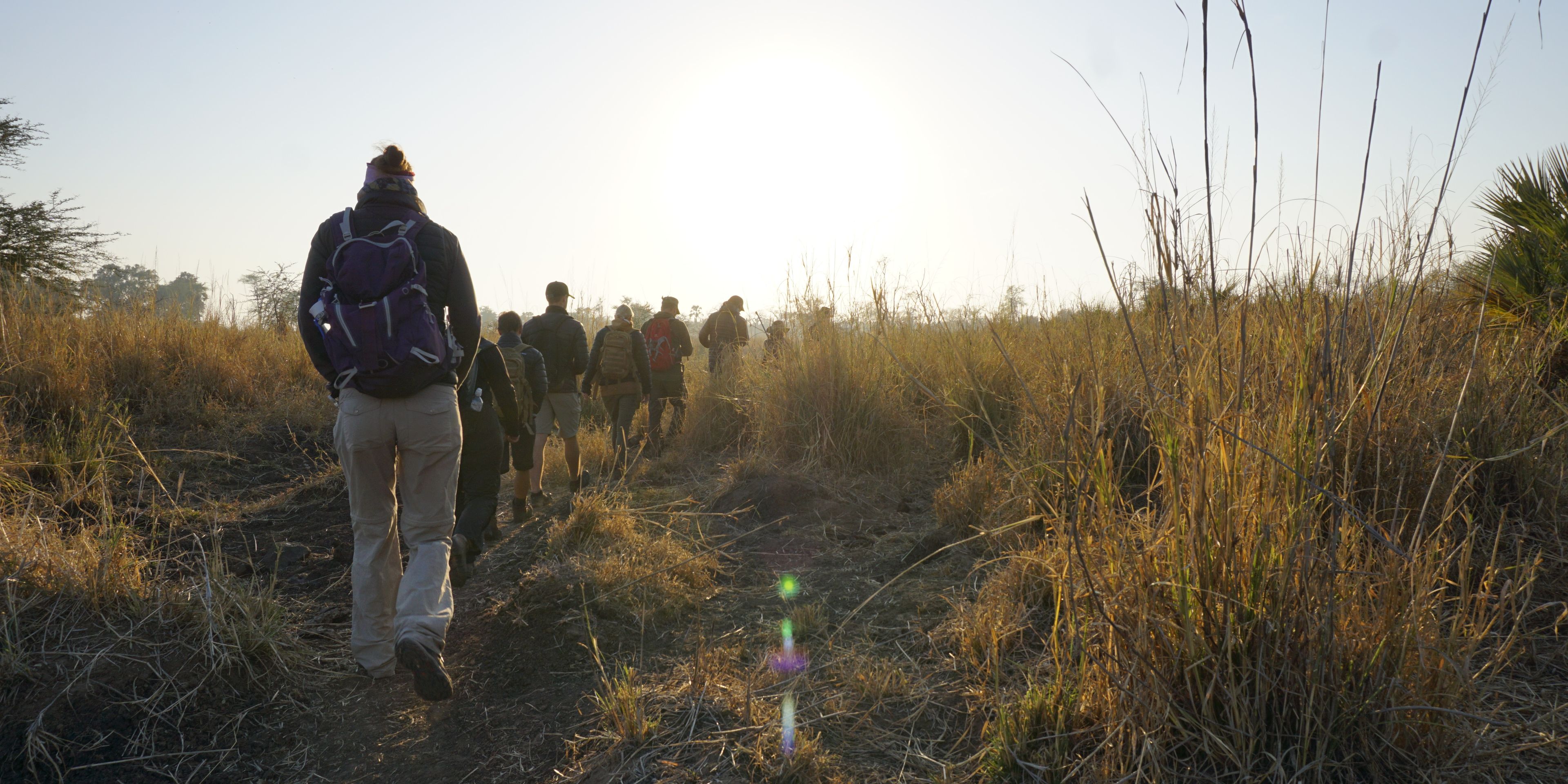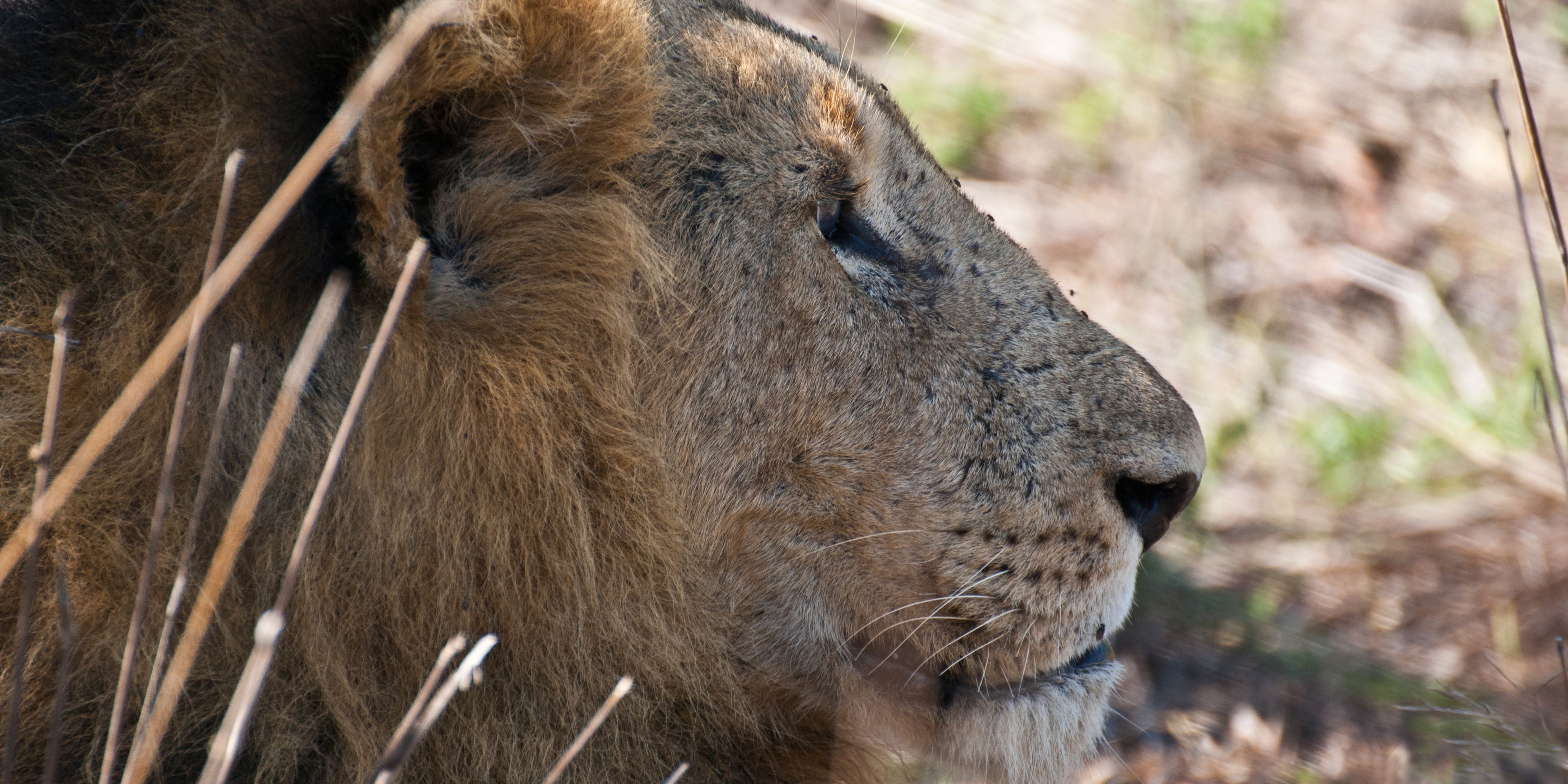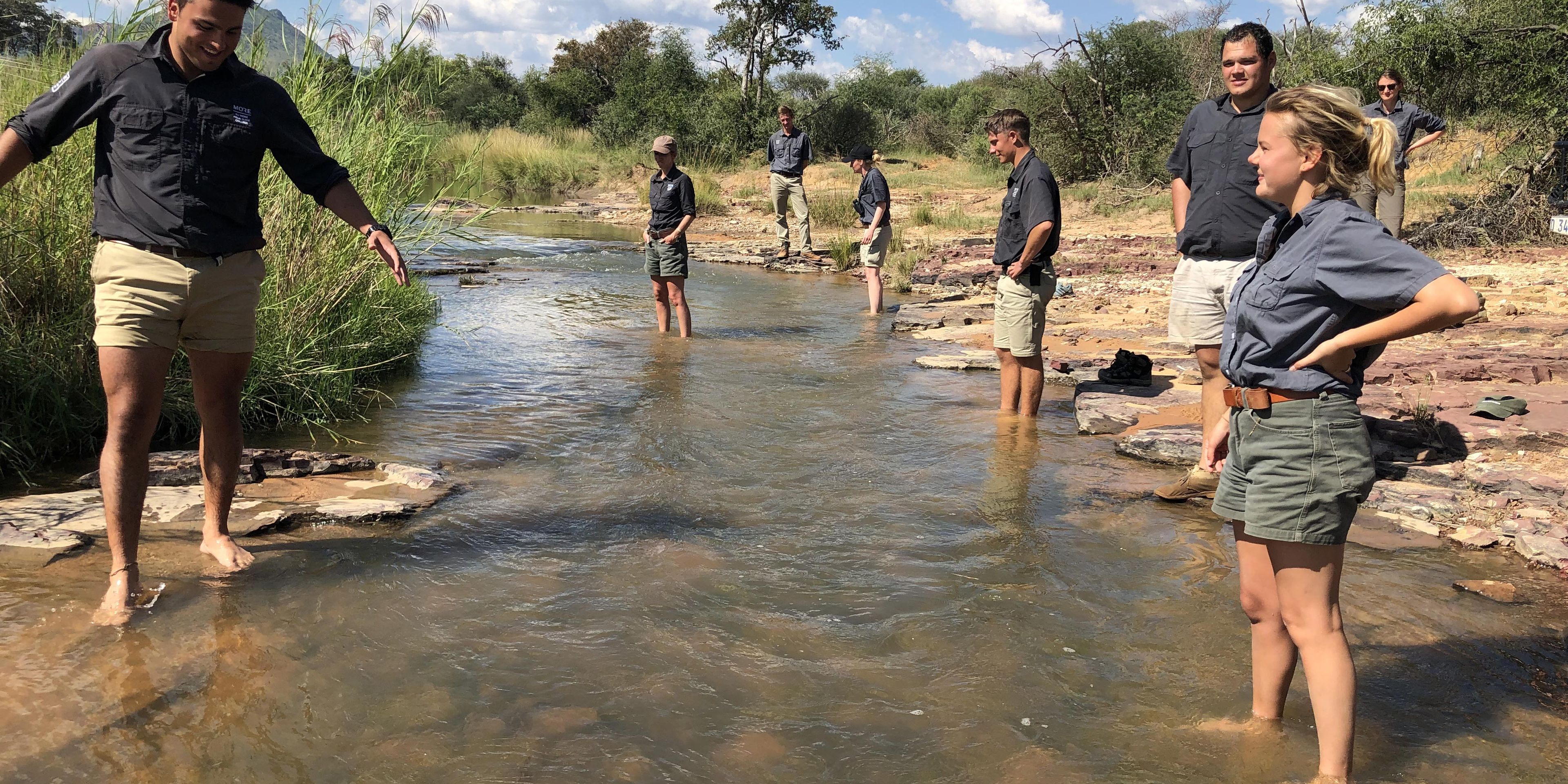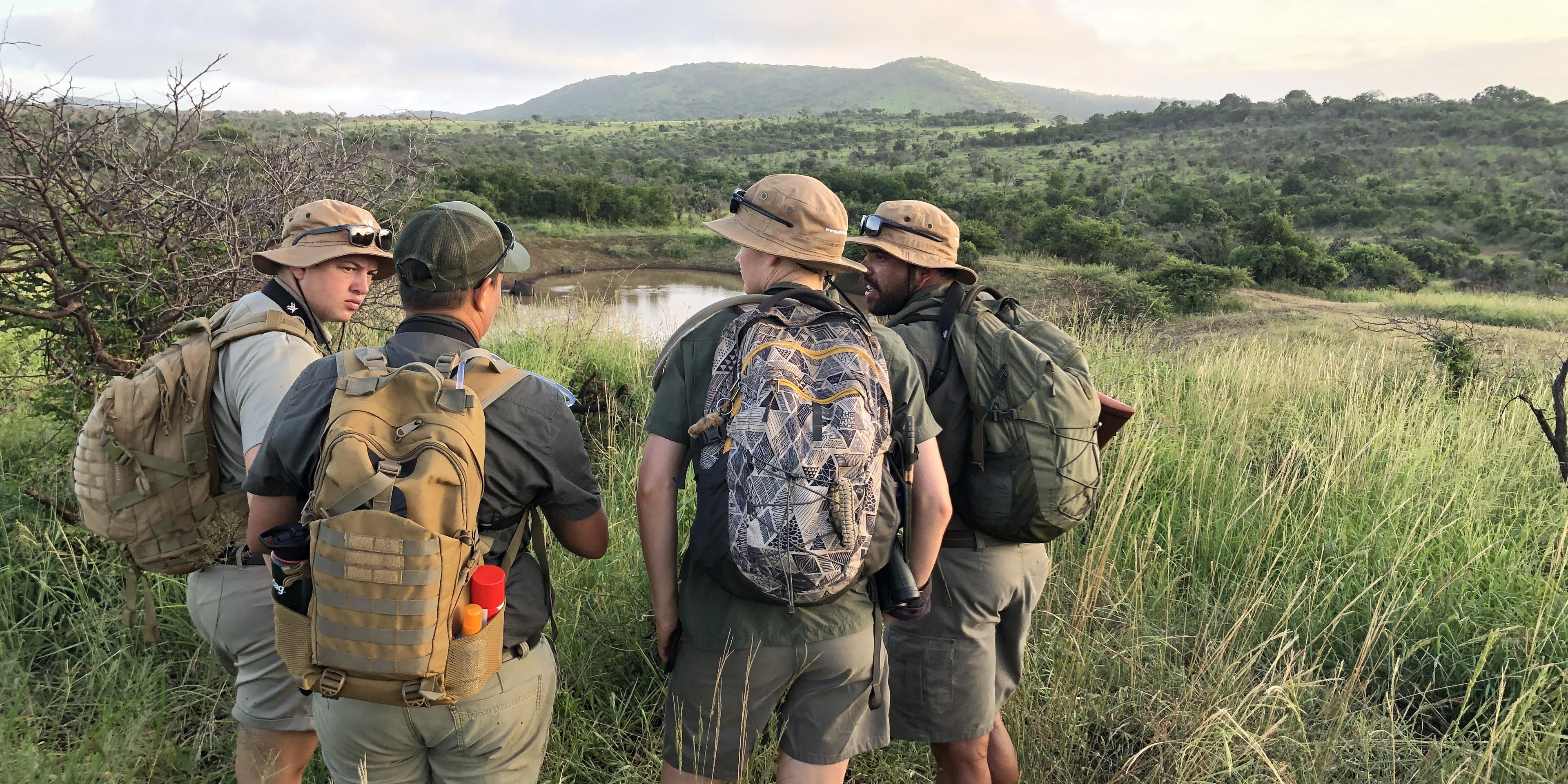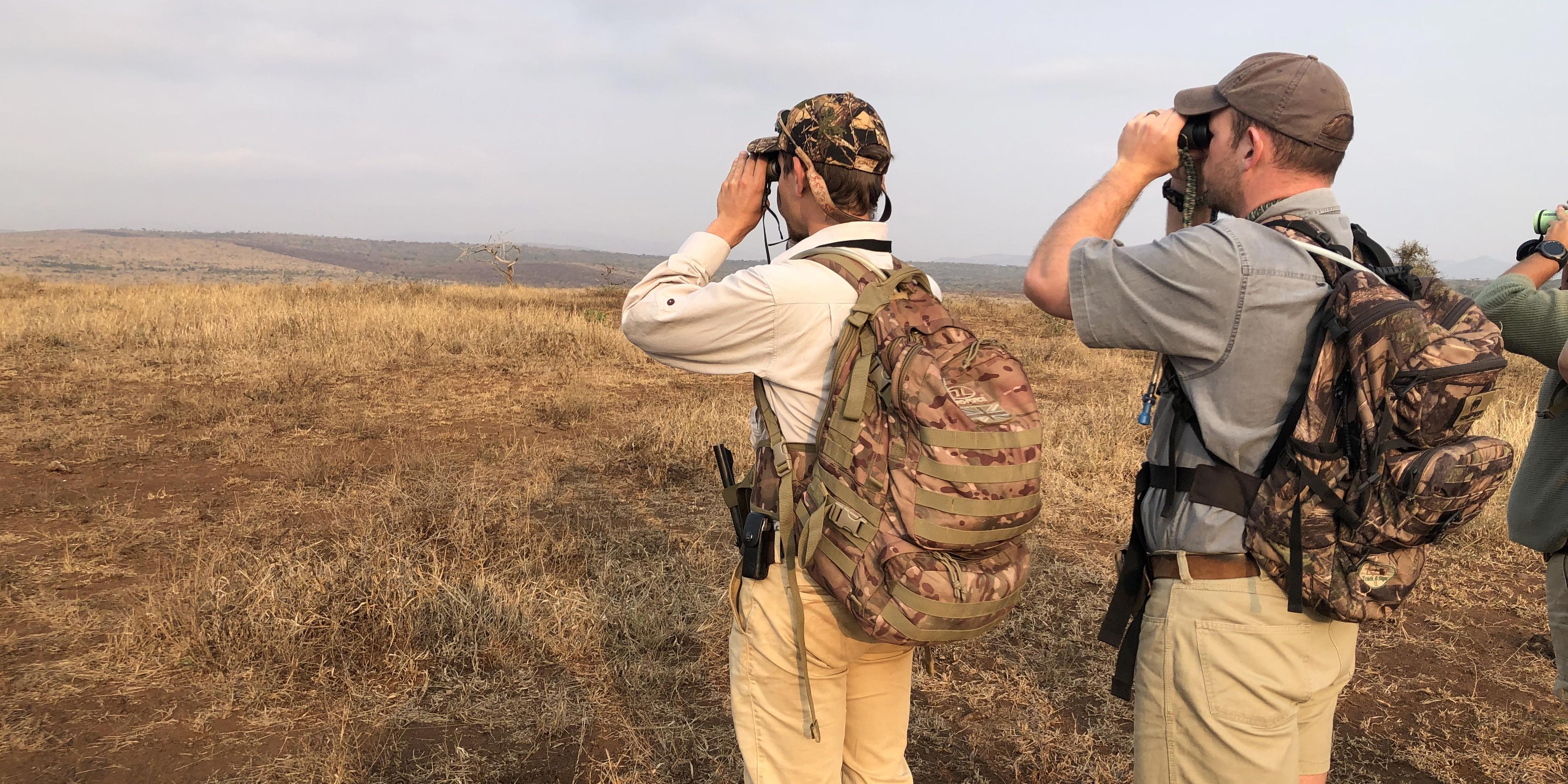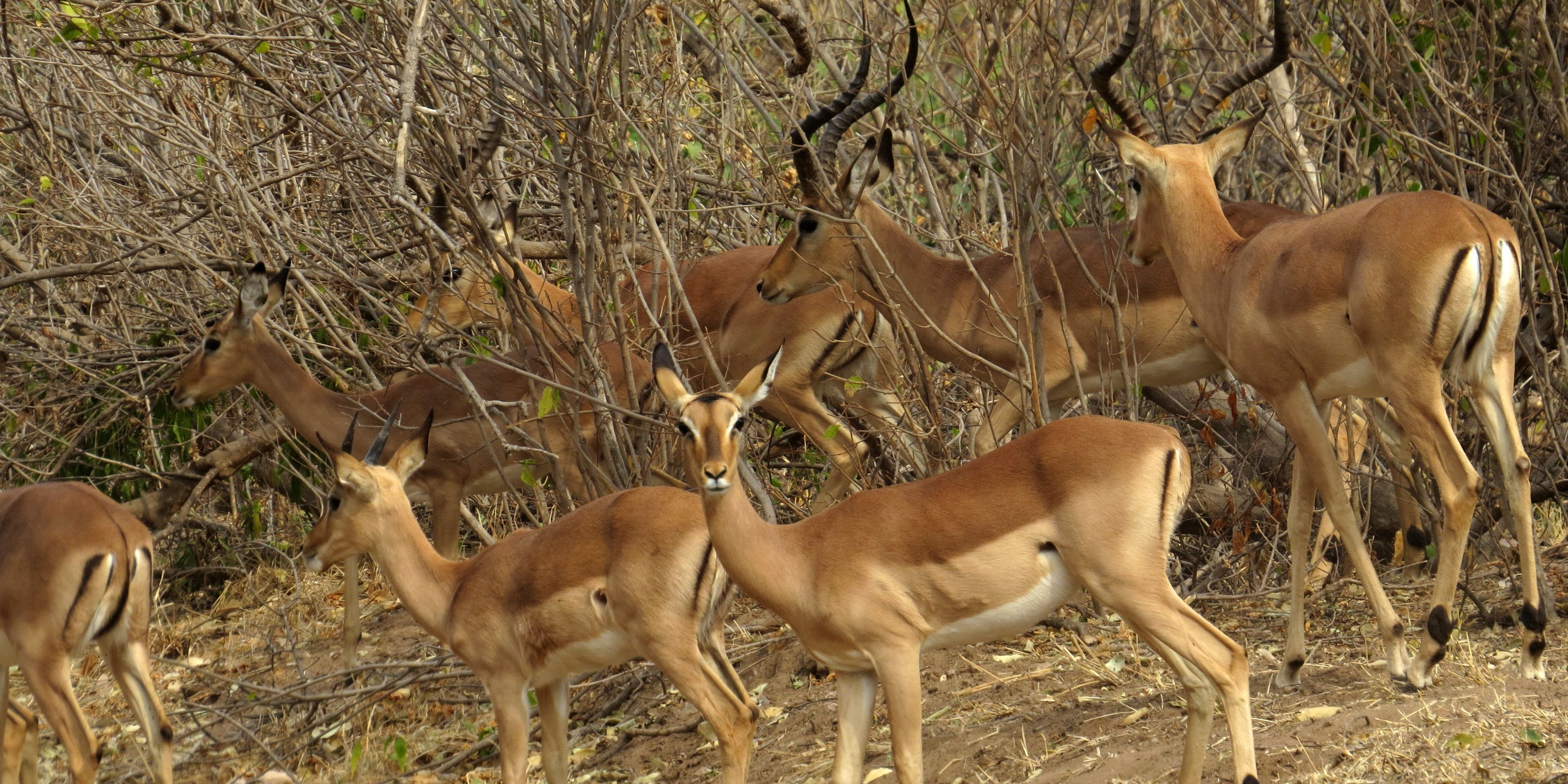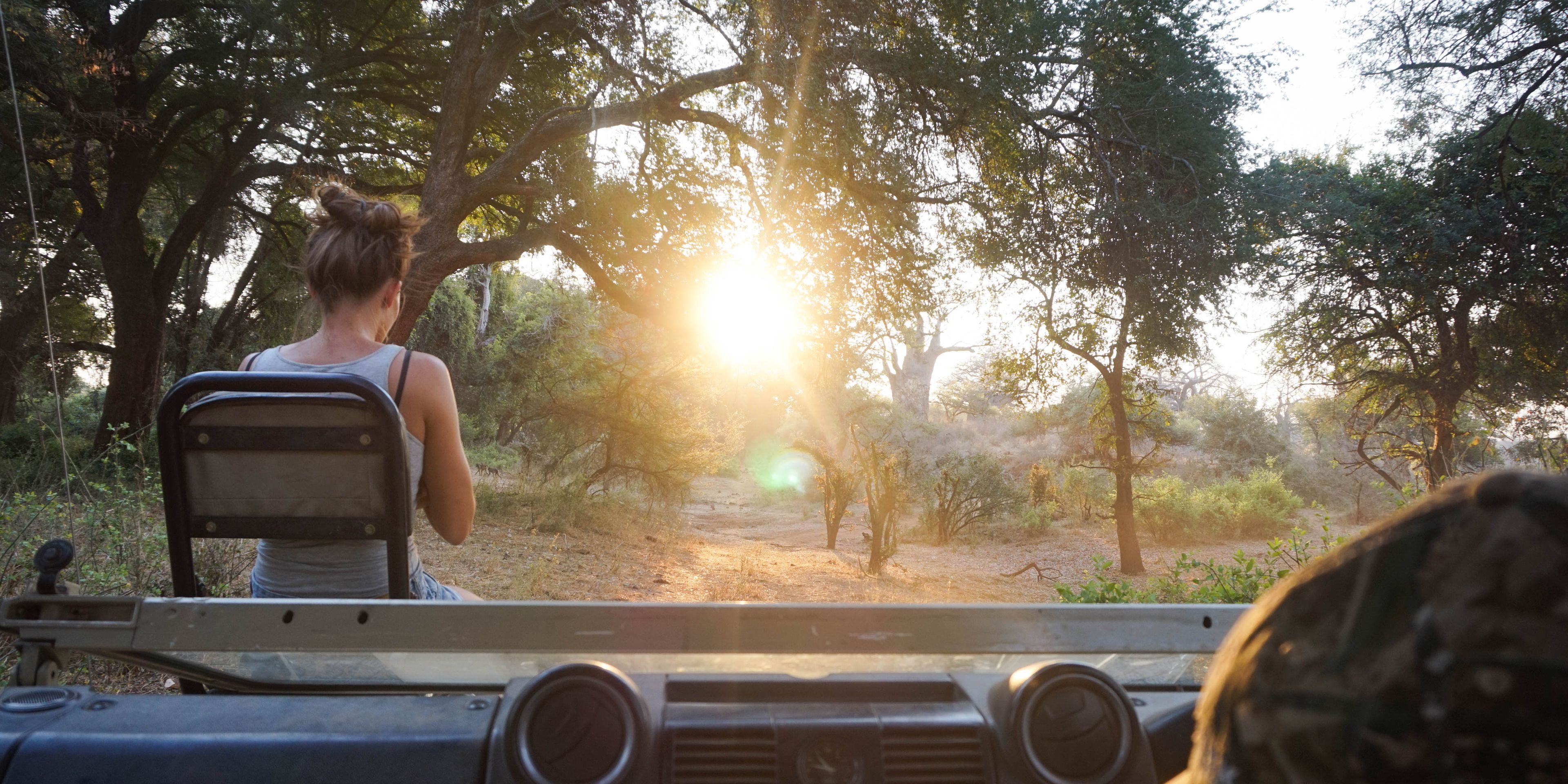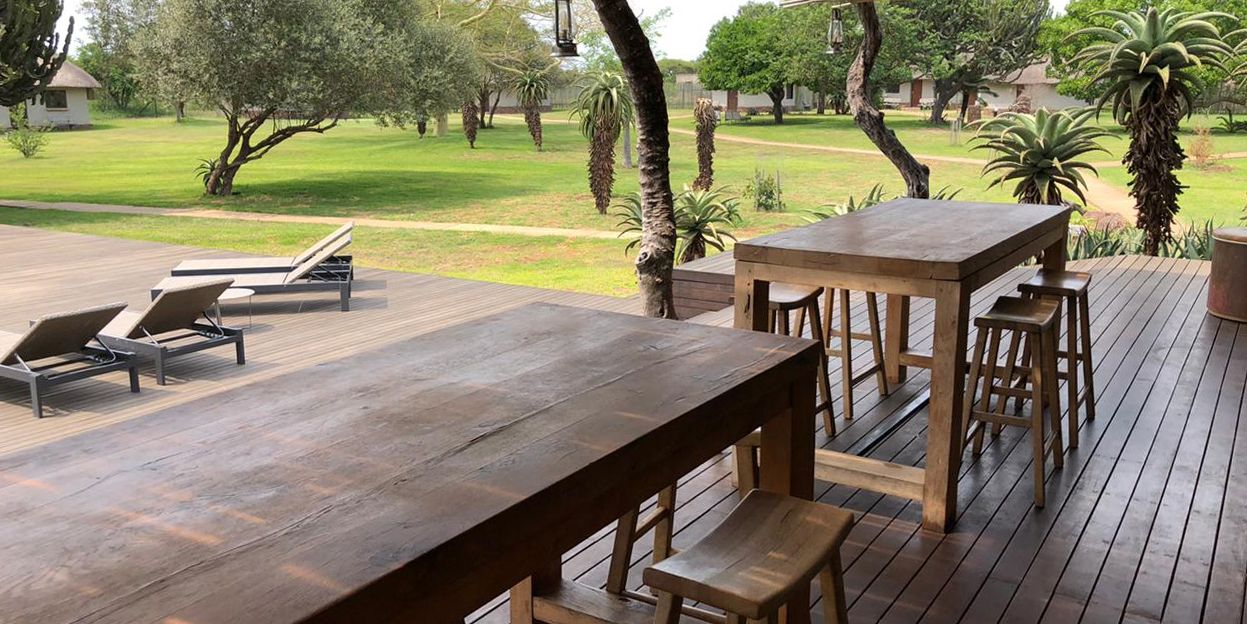 Apprentice Field Guide in South Africa
Enjoy a 55-day field guide training amidst the breathtaking wilderness of KwaZulu-Natal and obtain the official FGASA Apprentice Field Guide qualification, the entry level qualification for field guiding in big game areas.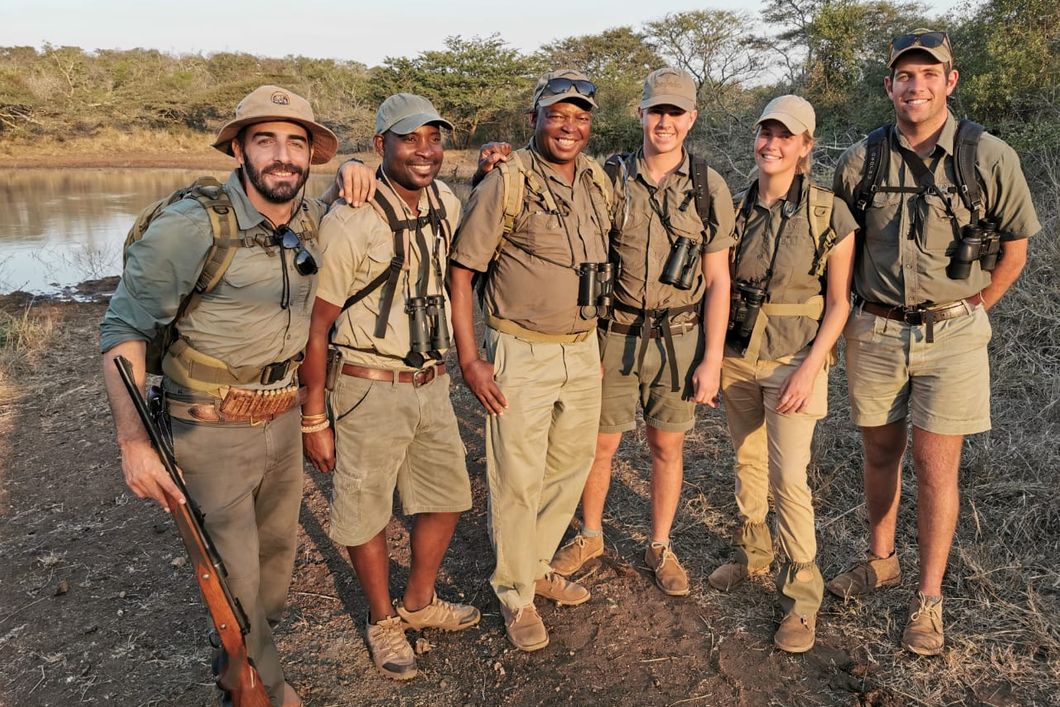 Arrival and orien­ta­tion in South Africa
You should book a flight to Richards Bay Airport which arrives on the day the course starts. Before your departure to South Africa, we help you organise a transfer service that will pick you up from the airport and take you to your base. Here you can settle in, get to know your team and learn more about the upcoming course and important safety rules.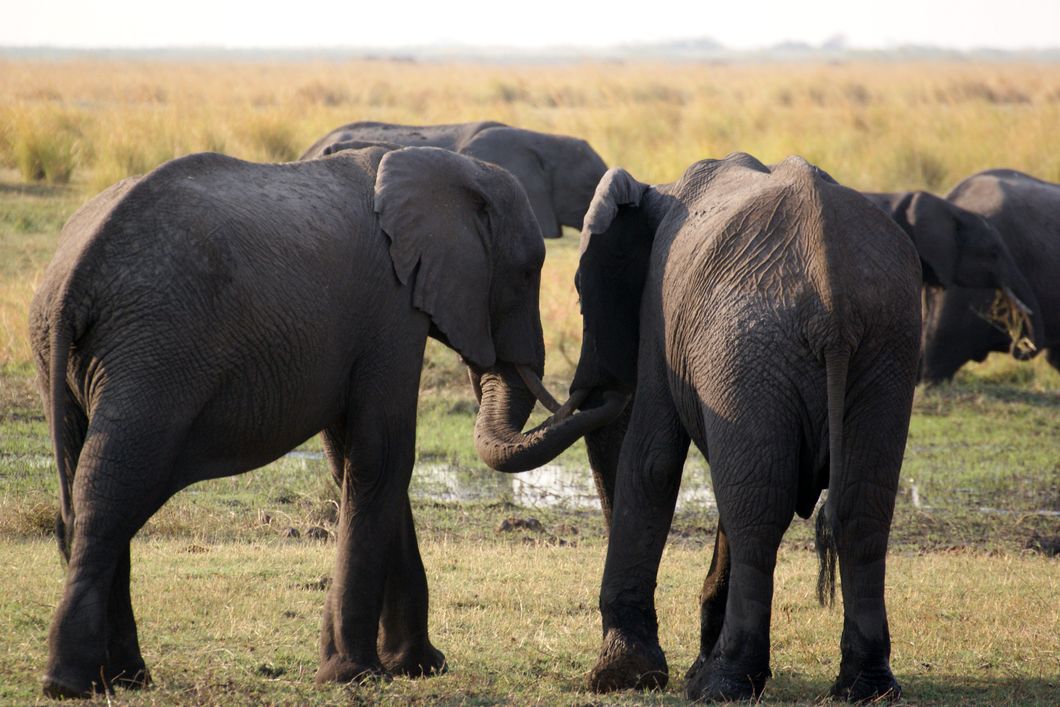 Activ­i­ties during the guide course
To give you an idea of a field guide's daily routine, the course follows a certain structure. Keep in mind that activities are dependent on weather, seasonal changes and other circumstances that cannot be influenced. The aim is to give students a balance of theoretical units and practical training.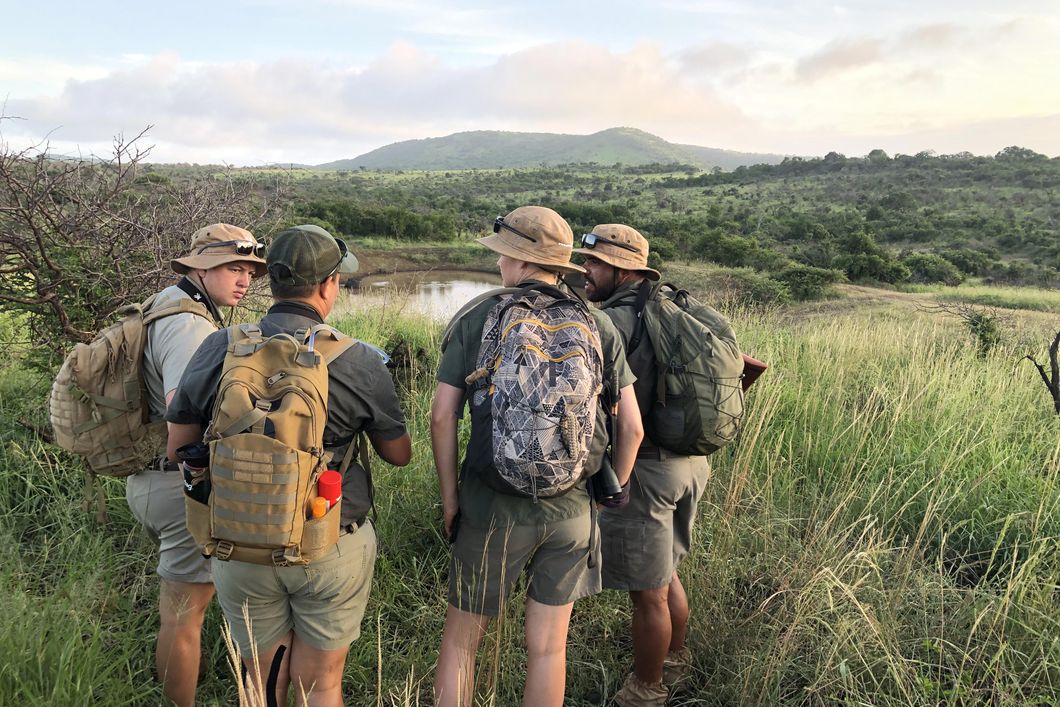 In the early morning hours, your team and your experienced safari guide trainer head out into the bush to explore the local flora and fauna. These practical sessions are typically game drives or bush walks and focus on certain modules like botany, mammals or tracking. You will furthermore be trained in birding, wildlife photography and driving a 4x4 vehicle. After your morning excursion, you walk or drive back to your base to have lunch and get some rest.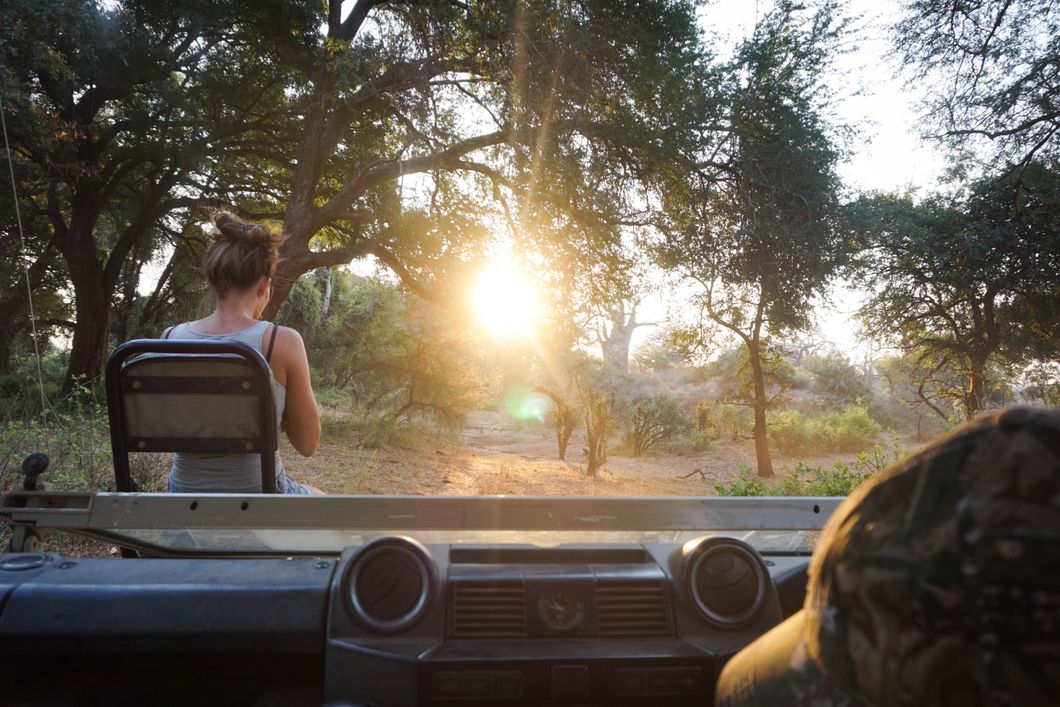 In the afternoon, you will either go on another bush excursion or join a theoretical classroom lecture. Theoretical modules that are covered reach from geology, astronomy, weather and climate to ecology, taxology and animal behaviour to safari guiding, guest interaction and conservation management. In the evening, you and your group come together to enjoy a delicious meal and reflect on the day's activities.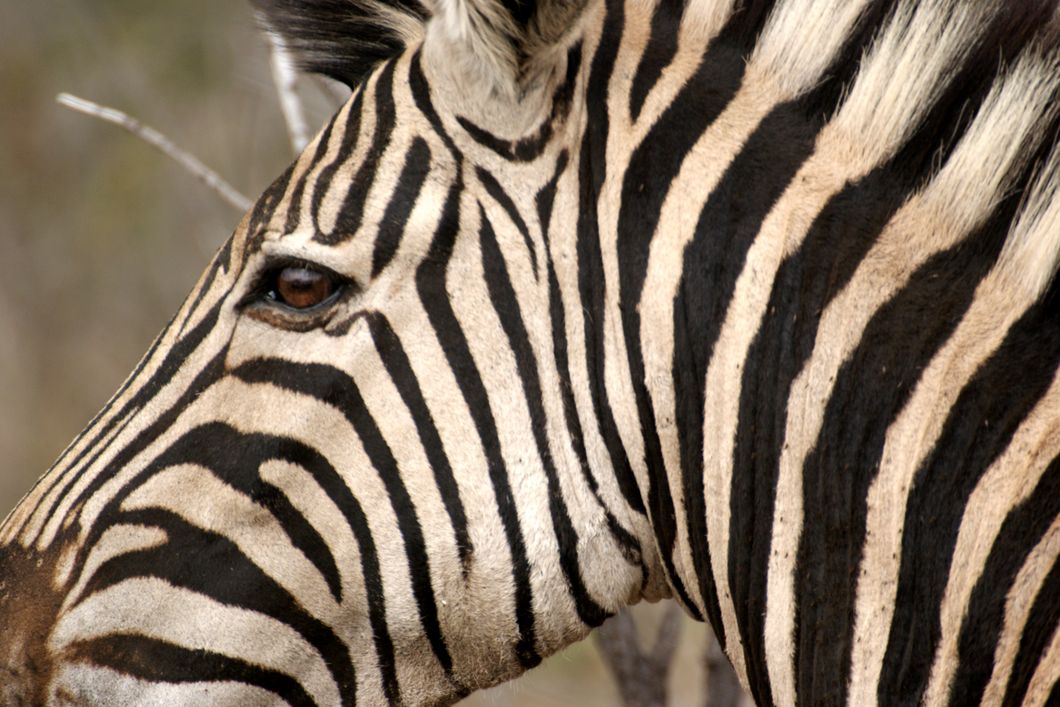 Students will regularly get tested on the modules they have discussed recently. There will also be a mock exam to prepare participants for the final FGASA theory exam. You will be given enough self-study time and even full study days before the exam to get prepared. At the end of the course you will need to pass several theoretical and practical assessments in order to receive
• the FGASA Apprentice Field Guide (formerly Field Guide Level 1),
• the Wilderness First Aid,
• NQF Level 2.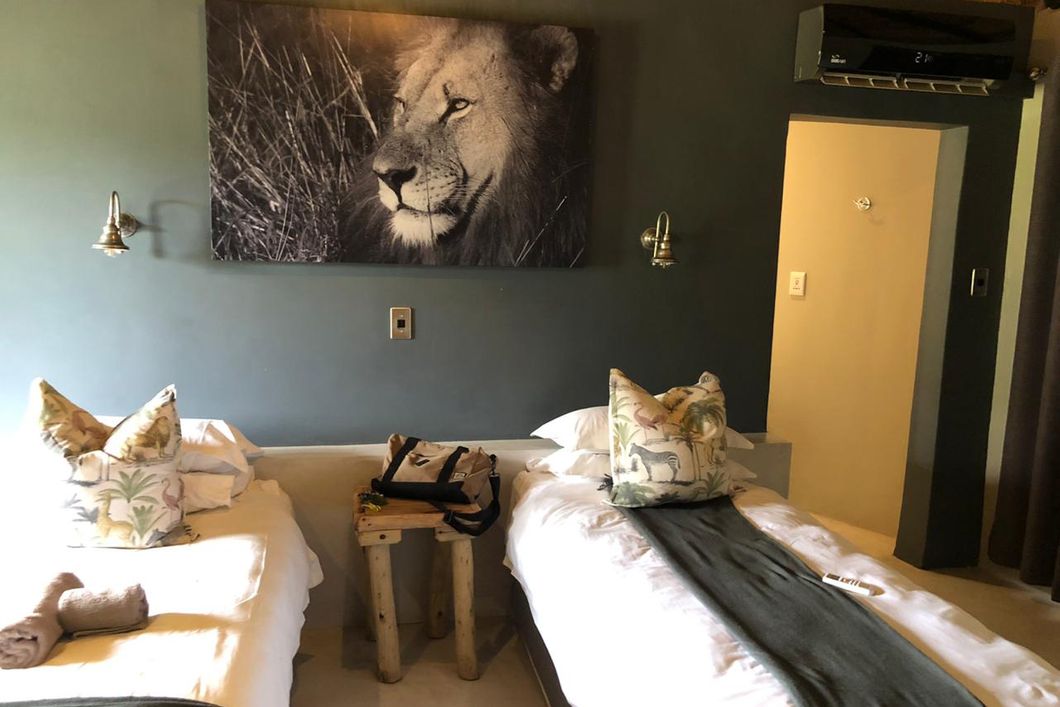 Accom­mo­da­tion as a guide student
During your 55-day guide adventure, you will spend half of the training course in a lodge and in a bush camp. The lodge is located within a non-malaria private conservancy covering an area of 30,000 ha. You will share one of the 24 newly renovated rooms which all have access to their own bathroom. In the lodge you can relax in the cosy lounge, have a drink at the bar and enjoy your meals in the beautiful inside and outside dining area.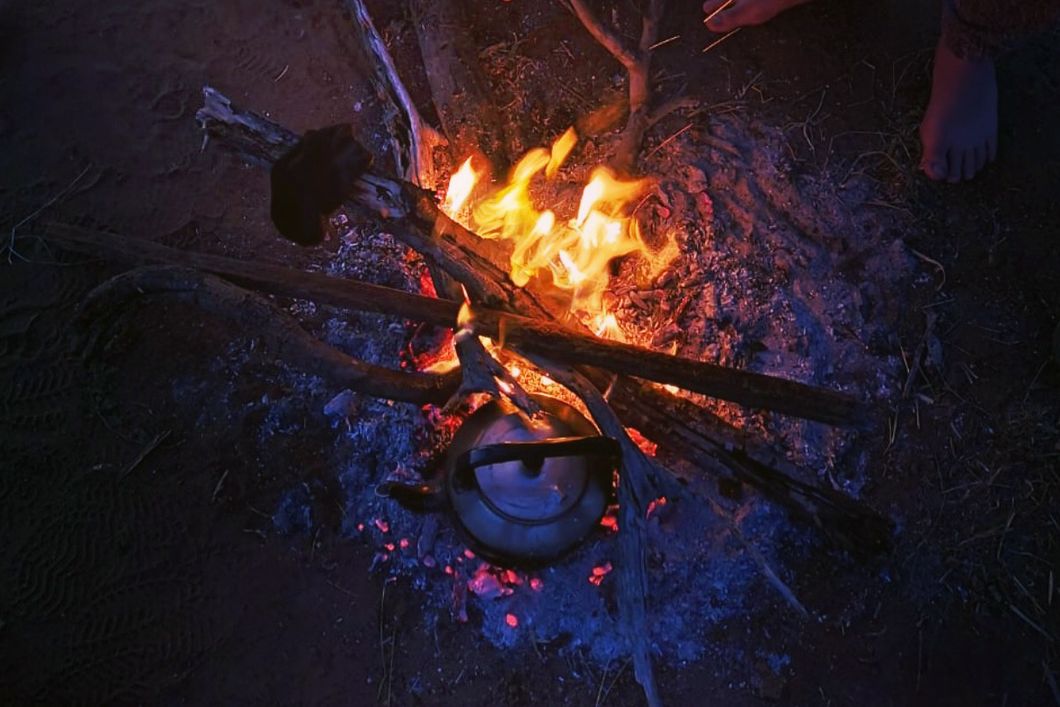 The bush camp is located under a canopy along a dry riverbed in Bayala Private Game Reserve. Here you will share a dome canvas tent with another participant and use communal bathroom facilities with a simple bucket shower and small ablution. Your tent is equipped with a camping mattress and a pillow. You will need to bring a sleeping bag, though. In the bush camp you will also find a classroom as well as a dining area under trees and canvas. In both lodge and camp, you will receive three meals per day including water, tea and coffee.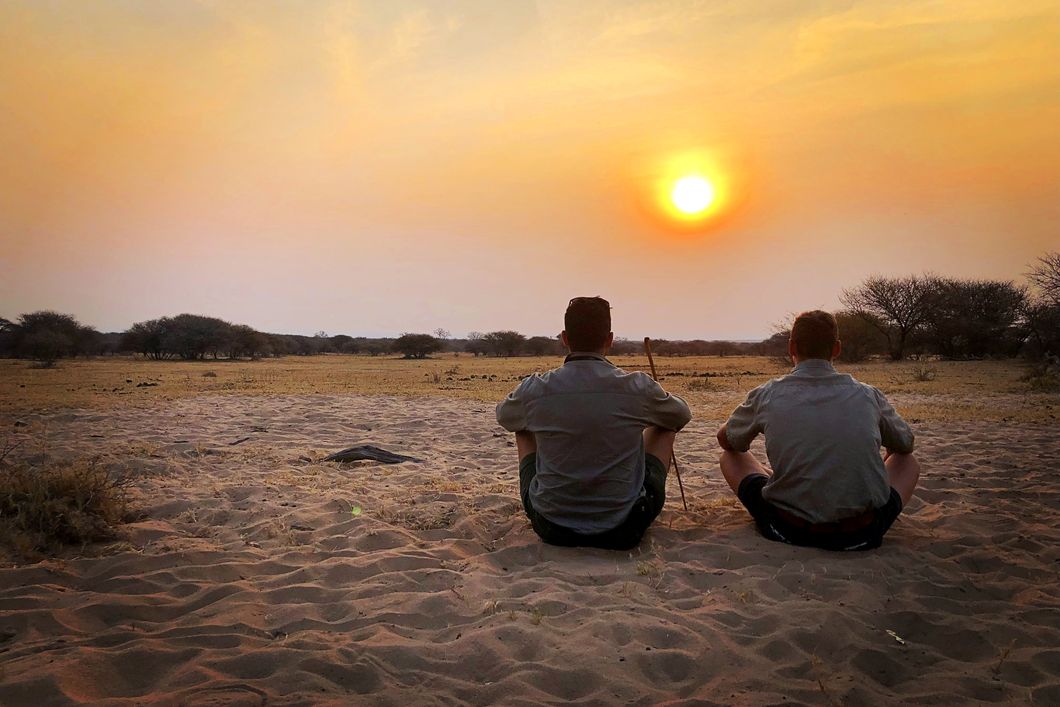 Leisure time during your guide training
In general, you will have free time after lunch and in the evening after dinner. You can take a nap, use the time for some extra study or simply spend time with the other participants. When staying in the lodge, you can also jump into the swimming pool. The evenings will usually be spent around the campfire before going to sleep.
Arrival in Richards Bay and transfer to camp

Typical day during the field guide course

Tests and final exams

End of course and departure

Additional notes for the Apprentice Field Guide course
Learn what others say about their Natucate adventure.
1. KwaZulu-Natal

KwaZulu-Natal is a province in the northeast of South Africa. From the megacity of Durban, situated on the Indian Ocean, to the picturesque Drakensberg Mountains – KwaZulu-Natal is home to many of South Africa's most fascinating sights. Last but not least, there are countless national parks and protected areas in KwaZulu-Natal, all of which are characterized by a diverse flora, a species-rich fauna and varied landscapes.

During your stay in KwaZulu-Natal, you will get a fascinating insight to the wilderness and wildlife of beautiful South Africa.
Background of the Appren­tice Field Guide course
Our 55-day Apprentice Field Guide course will give you the chance to obtain the entry level qualification for field guiding and therefore marks the foundation of further career focus courses. Even if you do not belong to those who plan on taking the first steps towards working in the safari business – in any case, the course will be a beneficial time-out in nature, an unforgettable adventure for those who have a passion for nature and wildlife and are looking for personal development.
Theoretical and practical learning units such as game walks and drives teach course students the knowledge and know-how a field guide must have. They become familiar with the secrets of the African flora and fauna, are able to track and observe wild animals in their natural habitat, learn about conservation issues and an ecofriendly lifestyle and interact with international guest groups. Nature is your classroom – and learning in this awe-inspiring environment is a life-long adventure.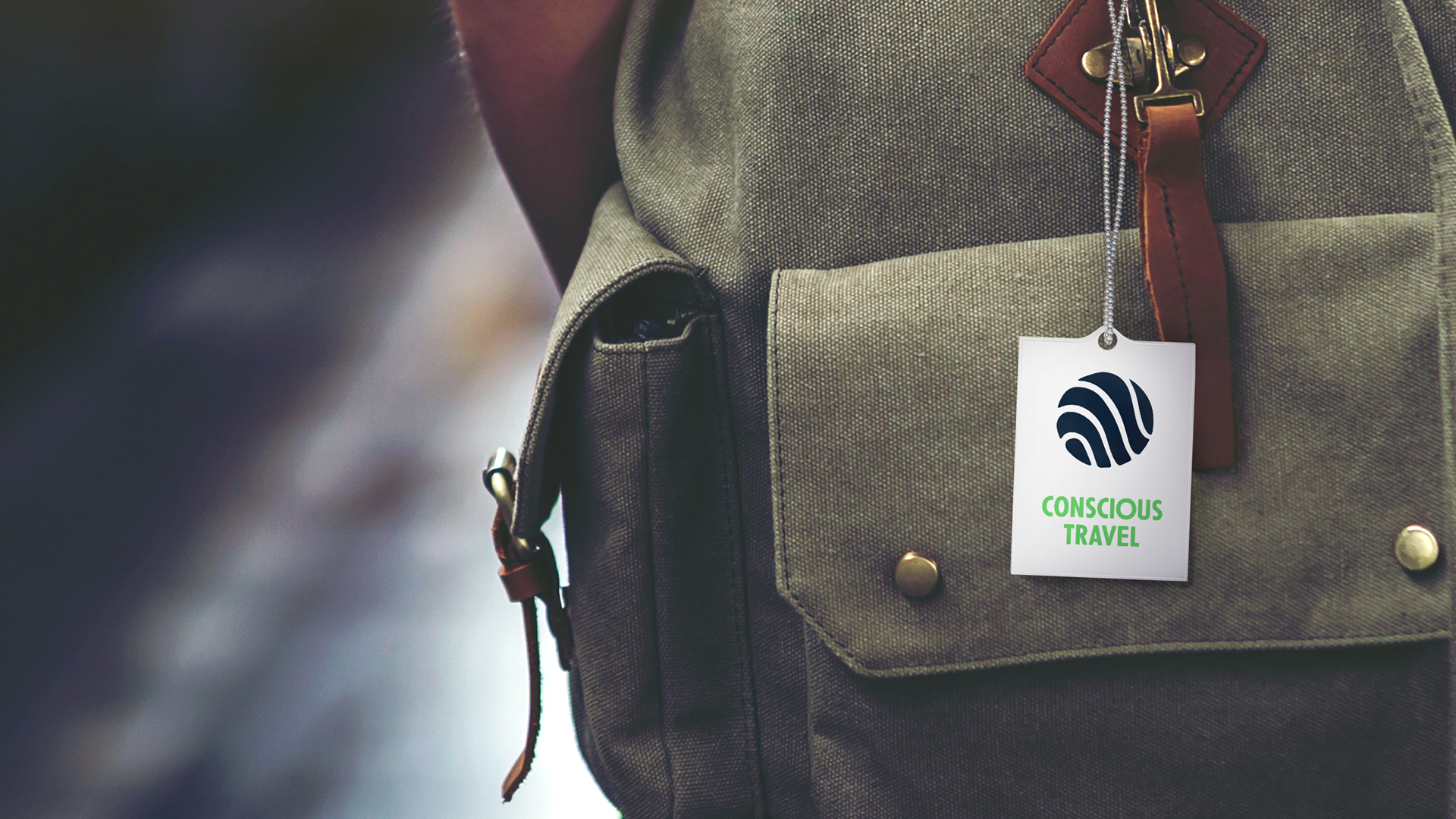 Conscious Travel
with Natucate
Supporting real conservation projects worldwide through individual wilderness adventures – our ambitions, our values, our service.