Natucate
Safari Zambia: Mchenja
Located directly on the banks of the Luangwa River, Mchenja Camp offers its guests a highly comfortable stay in a family atmosphere. This blog provides you with further details on the beautiful accommodation
Safari dream in Zambia: Mchenja combines luxury with seclusion, spaciousness and wilderness. Located directly on the Luangwa River, guests experience a highly comfortable stay in a family atmosphere – with incomparable views of the picturesque Luangwa River.
Accommodation is in spacious small villas with en-suite bathrooms. Each villa also has its own veranda from which you can see the Luangwa river landscape and passing wildlife such as elephants and hippos. Another highlight of Mchenja: Elephants regularly come directly to the camp to cool down in the swimming pool.
Profile
Name
Mchenja
Location
In the middle of South Luangwa National Park, directly at the Luangwa River
Guest accommodation
5 villas with en-suite bathroom and veranda
Max. number of guests
12-13 guests in 5 villas (one as a family villa)
Activities
Bush walks, day and night game drives, boat trips, multi-day tours, personalised tours, photo expeditions, wilderness overnight stays
Highlights
Luxury meets pure nature and seclusion • fantastic views of the Luangwa River directly in front of the camp • wildlife sightings directly from your own veranda • camp visits by elephants • great walking safaris • constant application of environmentally conscious standards in terms of construction, equipment and safari activities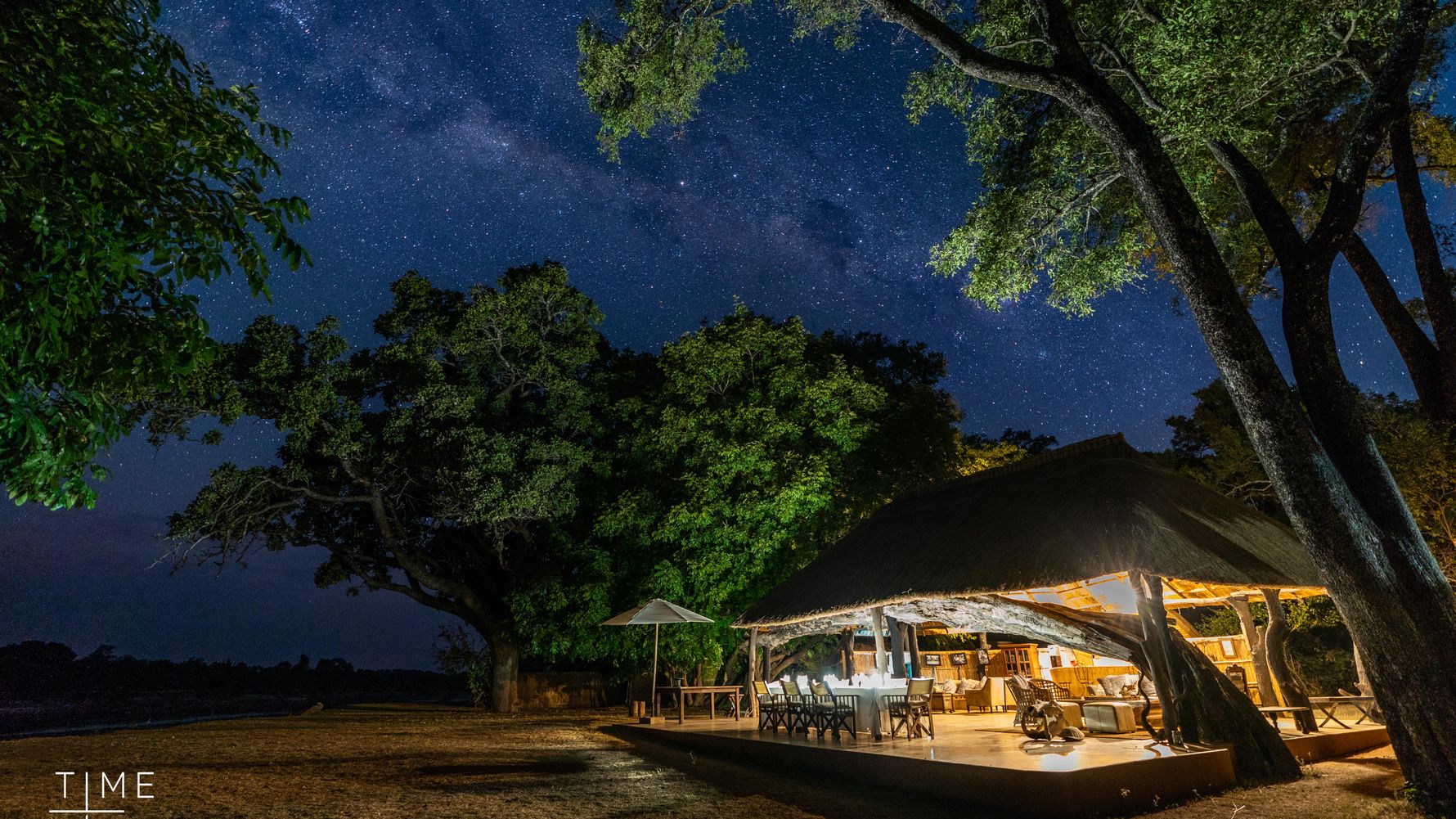 Animals
Elephants, lions, leopards, buffalos, wild dogs, hippos, crocodiles, zebras, giraffes, various antelopes, numerous species of birds
Staying at Mchenja
Location
Mchenja lies deep and secluded in the South Luangwa National Park, directly on the beautiful Luangwa River. It is the most northern camp of the Norman Carr Safaris at Luangwa.
The Camp
Guest accommodation
As a guest in Mchenja you will be accommodated in one of the four or five spacious and highly comfortable villas, each with its own fully equipped outdoor bathroom. In the villa itself there is also a bathtub for moments of relaxation. There is also a small private veranda with seating in front of each chalet. From here you can watch the Luangwa River and the passing wildlife. All chalets are equipped with mosquito nets and fans. Children 8 years and up are welcome in Mchenja on request.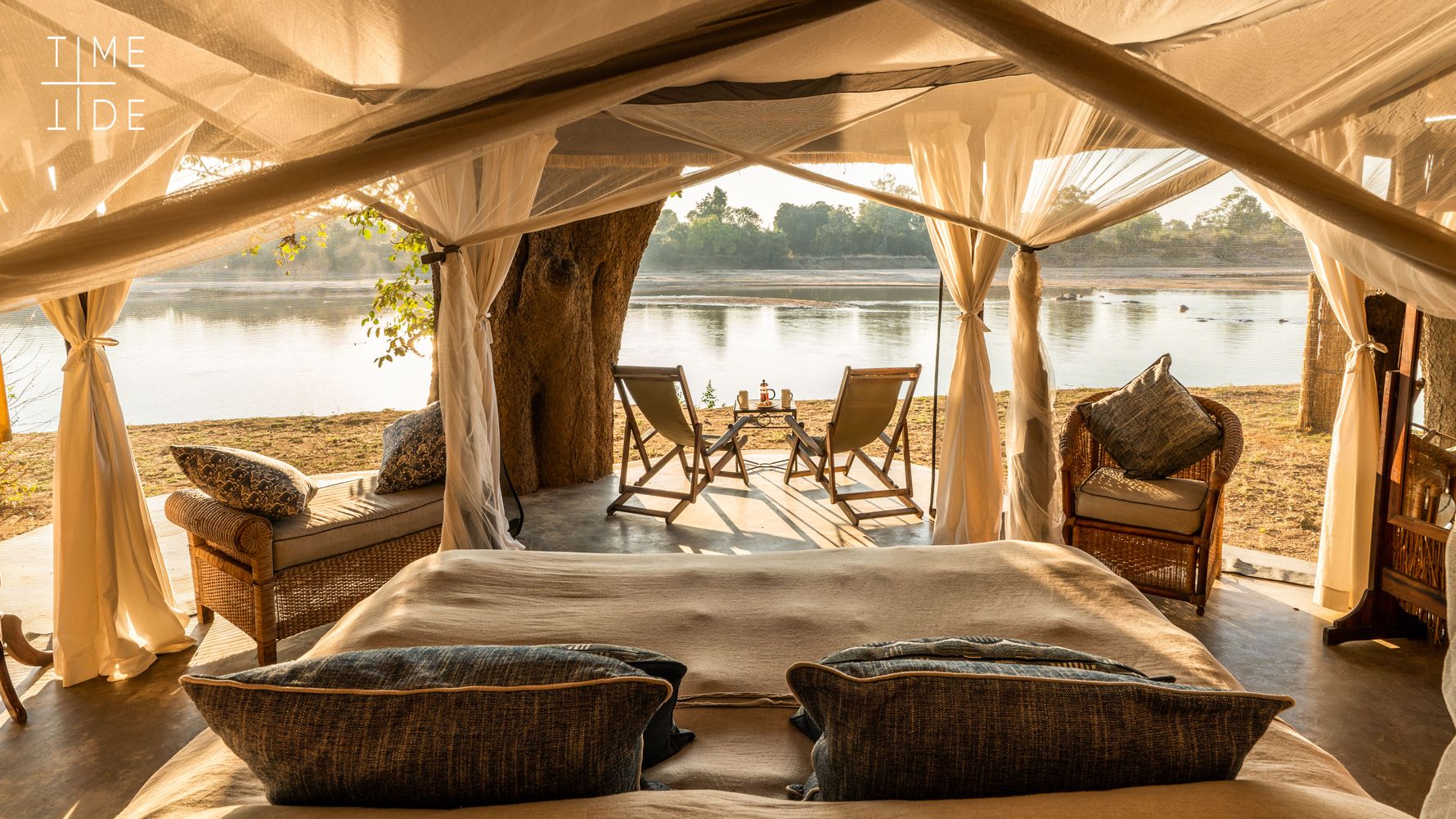 Central facilities
Mchenja is only a few meters away from the banks of the Luangwa River. From the semi-open main area which has a dining room, bar, lounge and a small library, you have a wonderful view. The veranda with communal swimming pool and campfire site also offers a breathtaking panoramic view over the unfolding river landscape. Mchenja is characterized by high quality equipment, service and hospitality. The camp is primarily supplied with solar energy; WiFi is not available. However, a free laundry service is available to guests.
Activities
Norman Carr is considered the pioneer of walking safaris. And you should definitely participate in such a bush walk through the depths of the South Luangwa National Park in order to get an undisturbed and thus more authentic impression of the way of life of the animals of the bush. The area of Mchenja is considered to be rich in animals. You can also enjoy this abundance of animals on safaris in open jeeps during the day and after sunset. If you want to explore the Luangwa in more detail, you can take a boat trip on the river.
Also from the camp itself and the own villa you can make exciting animal observations of elephants, hippos and other wildlife. Adventurers can also book a wilderness sleep-out: accompanied by a guide, your camp will be pitched for the night at a chosen spot near the camp and you will spend the night under Zambia's starry sky tent – an unforgettable experience.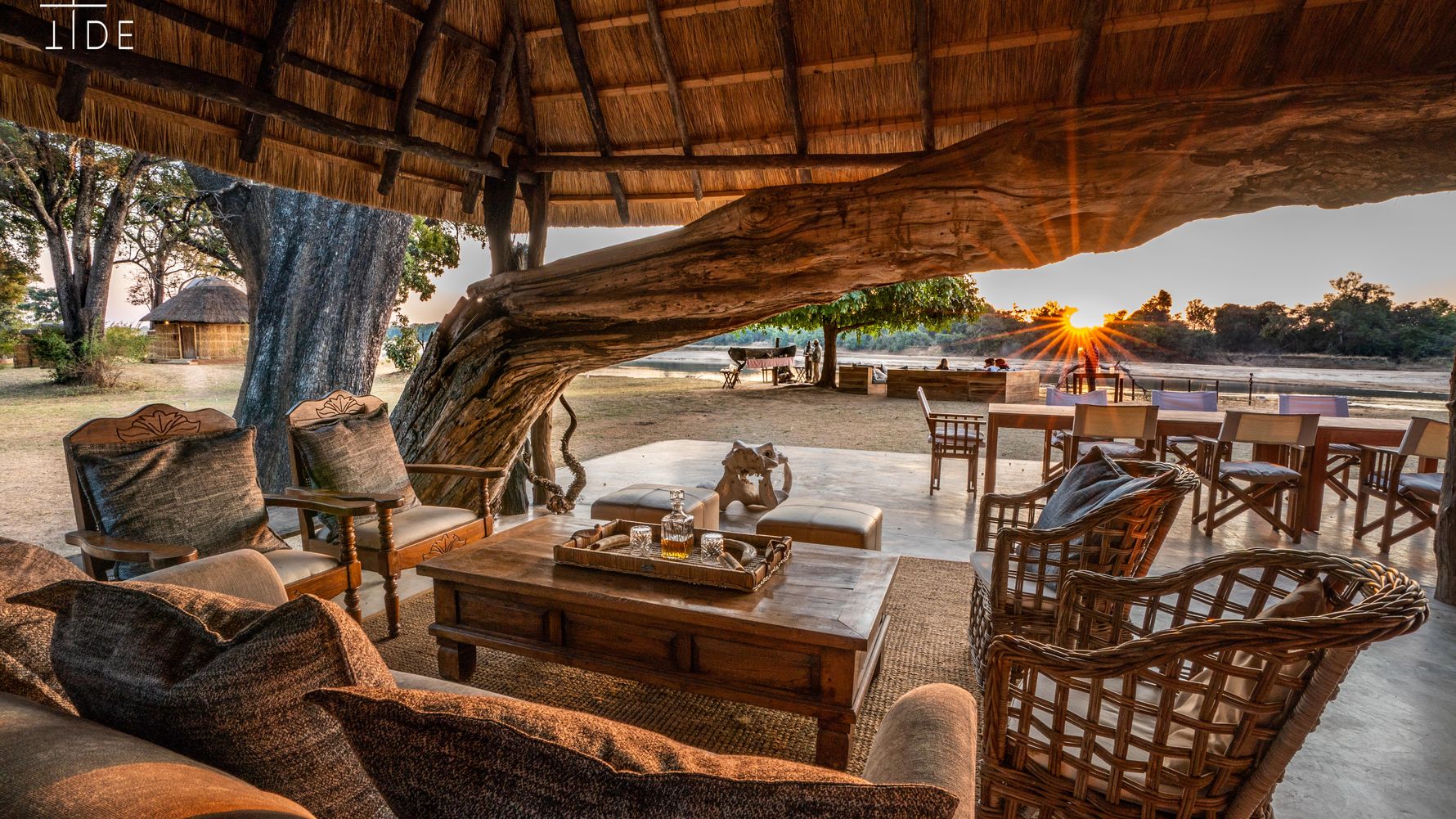 Highlights
Mchenja stands for luxury combined with wilderness, seclusion and spaciousness. Comfort, service and quality are the top priorities here. At the same time – as in the sister camps – environmental and sustainability considerations are always the top priority. We always apply environmentally conscious standards with regard to the construction of the camp, equipment and safari activities. Perfectly integrated into nature, Mchenja offers spectacular views of the Luangwa River, just a few metres away. Herds of elephants or hippos can often be seen cooling down in the waters of the river. Elephants even make it to camp! So it can happen that the swimming pool of Mchenja is visited as a drinking source. And also the other wild animals of the region inspire. On the excellently guided walking safaris the abundance of wildlife can be admired up close. Tailor-made safari tours are also available on request.
Animals
The region of Mchenja is considered an area with an extremely rich wildlife population. Elephants, leopards, buffalos, hyenas, zebras, giraffes, warthogs, various antelope species and countless different birds can cross your path here. If you are lucky, you will even meet the rare African wild dogs. To observe animals, it is usually enough to simply sit on your own veranda and let your gaze wander: Oftentimes you will discover herds of elephants, hippos and crocodiles living in the waters of the Luangwa River. Good to know: The Cookson wildebeest, the Thorneycroft giraffe and the Crawshay zebra are endemic here, so they only occur in South Luangwa National Park.