Natucate
Volun­teering South Africa – Svenja
Svenja took part in our volunteer project in South African Zululand to help research and conserve endangered wildlife. Learn more about her time in our species conservation project.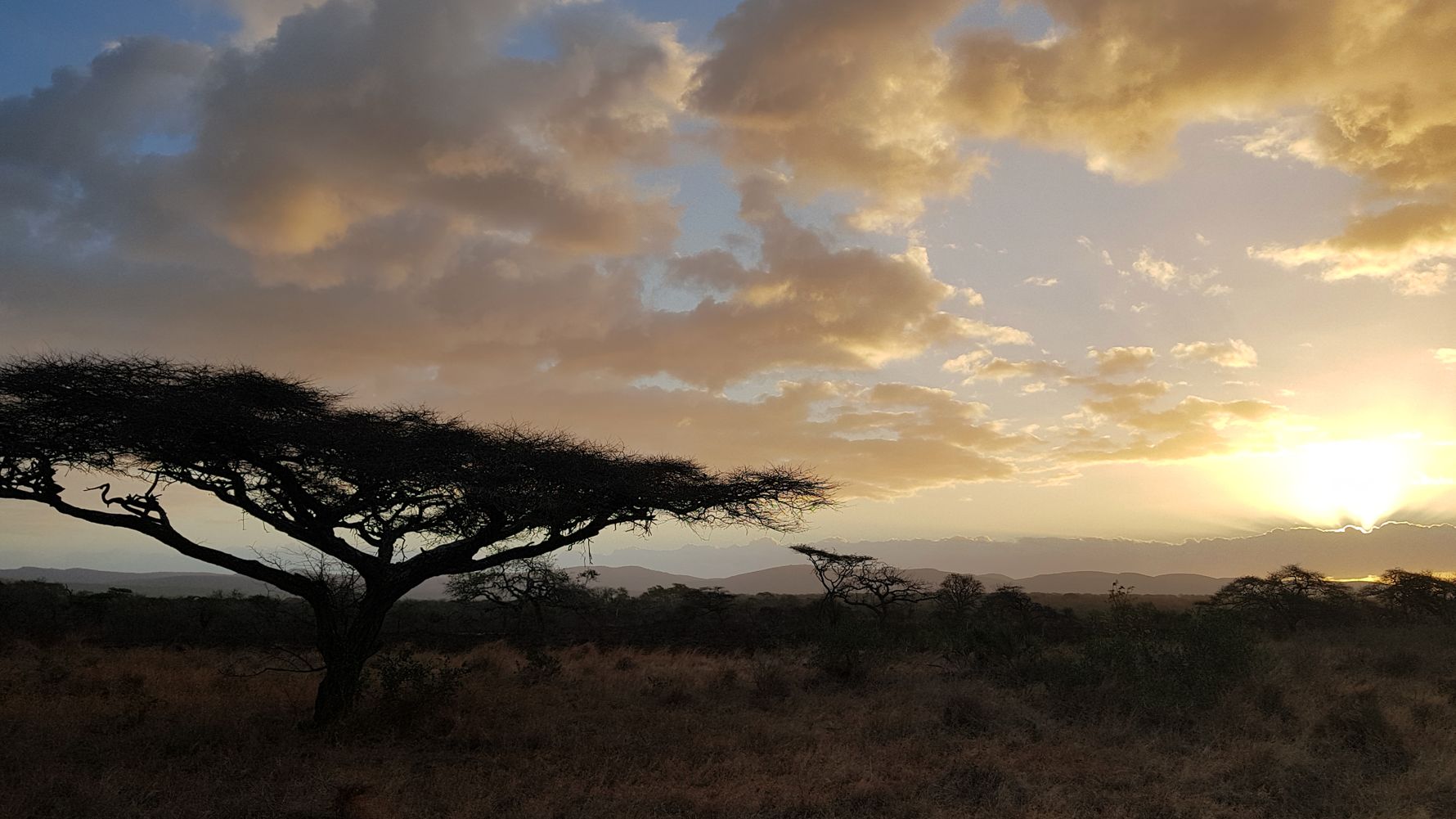 Profile
Name: Svenja
Age: 32
Project: Species protection in Zululand/South Africa
Locations: Tembe Elephant Park and uMkhuze Game Reserve
Duration: Beginning of September until beginning of October 2019 – 4 weeks
Rating
Support from the Natucate team:
Arrival:
Project partner:
Accommodation:
1) Could you give us a short overview of your tasks in the project?
The volunteers (4-5) in a camp support the monitors on site (2 per camp) in their daily work. This includes, especially during the sessions, locating the animals provided with GPS collars (depending on the camp, these applies especially to lion, cheetah, African wild dog) in order to get a so-called sighting. This is the most important thing to be able to check and follow the constitution of the animals and their behaviour. To track the animals, we looked for a signal with antenna and locator/transmitter – always once in a circle in long-range and short-range. If a signal was received, it was recorded with the coordinates in the data sheet. If there was a sighting afterwards, further information about the animal (sex, age, behaviour, appearance) was recorded. Each animal is assigned a certain sequence of numbers or letters, e.g. M149. We also helped to set up and dismantle the camera traps, evaluate camera images, tag the photos (i.e. with species, sex, age, etc.), but also to complete the mileage list of the vehicle. Sunday is always car wash day and cooking is also one of the volunteers' tasks. In addition, there are also unusual tasks, such as laying out nyala carcasses and attracting, filming and noting the behaviour of wild dogs.
2) What were the biggest challenges for you during the project?
Speaking so much English! I've hardly spoken any English since I graduated from high school, mostly on holiday trips. I hadn't really thought about it in advance, but the closer the start of the trip came, the more I sometimes thought "Gee, maybe it was a bit naive of you after all". In the end, I have to say that the concerns were unfounded. It was actually incredibly fun. I was only a bit frustrated when I couldn't tell jokes in my mother tongue that's why I sometimes felt restricted. The second biggest challenge for me was that I really had people around me all day long and had to actively pull myself out of the group. This may sound strange at first, because at work and at home it is the same for most people, but at home there are actually a few moments which you can spend only by yourself. Especially in the second camp there was always so much going on, for example through visits from the park manager or other members of the organisation, that you had to decide between the need to be there and the need to have time for yourself.
3) Was there anything you liked in particular? Or something that you remember particularly negatively?
The exchange and the many conversations with like-minded people – whether from Natucate's partner or the other volunteers – was incredibly enriching and great. In the first camp we were allowed to participate in the release of a rhino. In the second camp we were the first group to see the wild dog pups – an amazing moment. All in all, I have not a single negative memory of the whole time.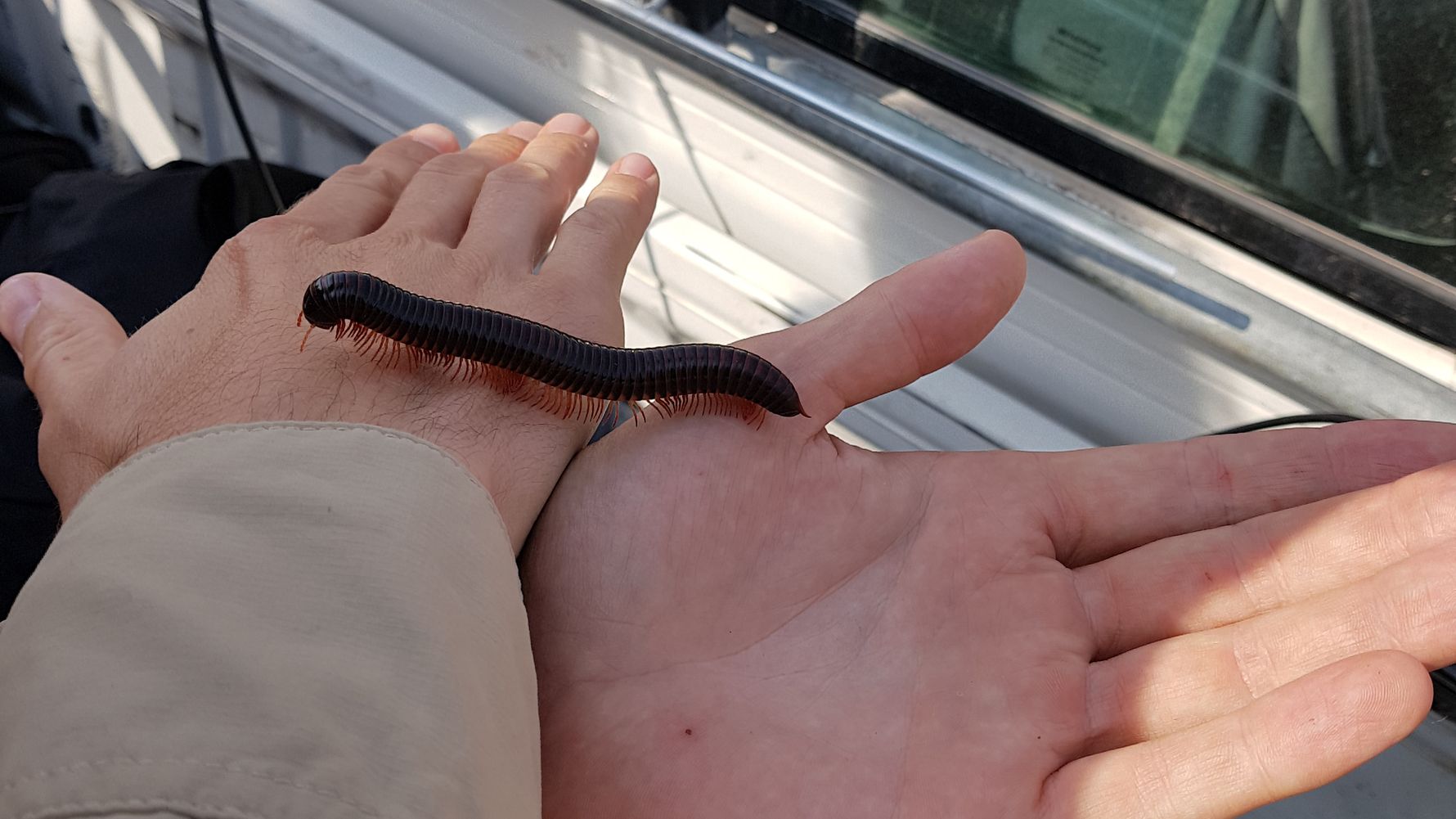 4) Did you have certain expectations before you travelled to the project?
I chose this project because I wanted to become involved in wildlife protection, so to speak I wanted to do "something useful". Furthermore, I hadn't thought too much about it before taking the trip (similar to speaking in English) and so I travelled to South Africa with very few expectations. However, I came back with an experience I wouldn't want to miss anymore and which was incredible in many ways (people, animals, places, knowledge about nature and animal protection). It had a lasting influence on my views and needs. To start an African sunrise with coffee, rusks and great people as well as the animals in the middle of the wilderness can only give you the feeling of utmost satisfaction. So my expectations were definitely exceeded.
5) Have you done anything in your free time that you can recommend to future participants?
Before I joined the volunteer project, I travelled the region by rental car and visited Richards Bay, St. Lucia and the Hluhluwe National Park. Especially Richards Bay is not worth a trip from my point of view. After my time in the project, I stayed in Cape Town for another week. In my opinion you have to visit and see Cape Town at least once. If I had to decide, I would of course always prefer a national park to the city. But if you have the chance to see the Mother City, you should take the chance and climb Table Mountain and/or the Lionshead, visit the national park at the Cape of Good Hope, eat at the V&A Waterfront, walk on the beach – everything is possible in this city.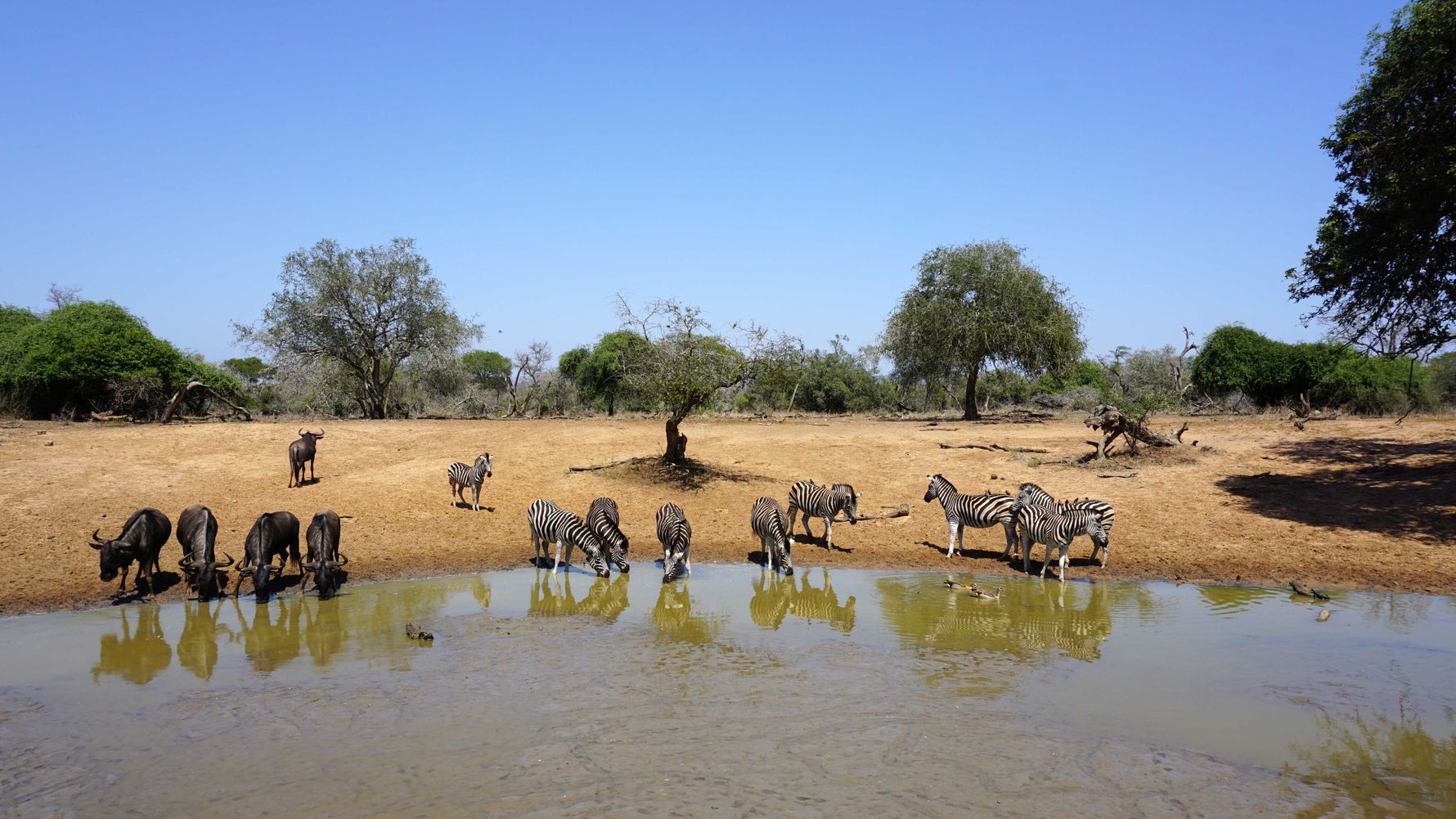 6) What recommendations would you give to other participants?
In case you are still hesitating: join the project! :) And pack a warm jacket, a scarf and a cap for the early morning hours on the back seat of the jeep. Layered clothing is also very helpful in Africa. I remember, one time we left the camp at 4 o'clock in the morning and were back at noon. So you should be prepared for the sun from 8 am on. By the way, I was also quite happy about the poncho I brought with me. If you have binoculars you should pack them in any case and a good camera is also a good idea. Beside this, some snacks/sweets can shorten the waiting times in the jeep. Otherwise you will find out very quickly that you don't need much ;)
7) Can you estimate how many additional costs you had on site?
I think I spent about 120 euros during four weeks. You have to keep in mind that I bought one or two merchandise products and we went shopping a total of four times (every Monday). So-called luxury items (e.g. beer, cider, chocolate) are bought by the volunteers themselves.
8) Here is still space for other suggestions or reports from you:
I never knew of a morning in Africa when I woke up that I was not happy – Ernest Hemingway ☺
I couldn't summarise this experience better.
And the laughter of the hyaenas in the morning – sounds that you will never forget.