Natucate
Stay Abroad Africa – Jacque­line
In summer 2021, Jacqueline took part in our elephant conservation project in Namibia as well as an unforgettable Trails Guide training course in Botswana. Here you can learn more about her fantastic time in Africa.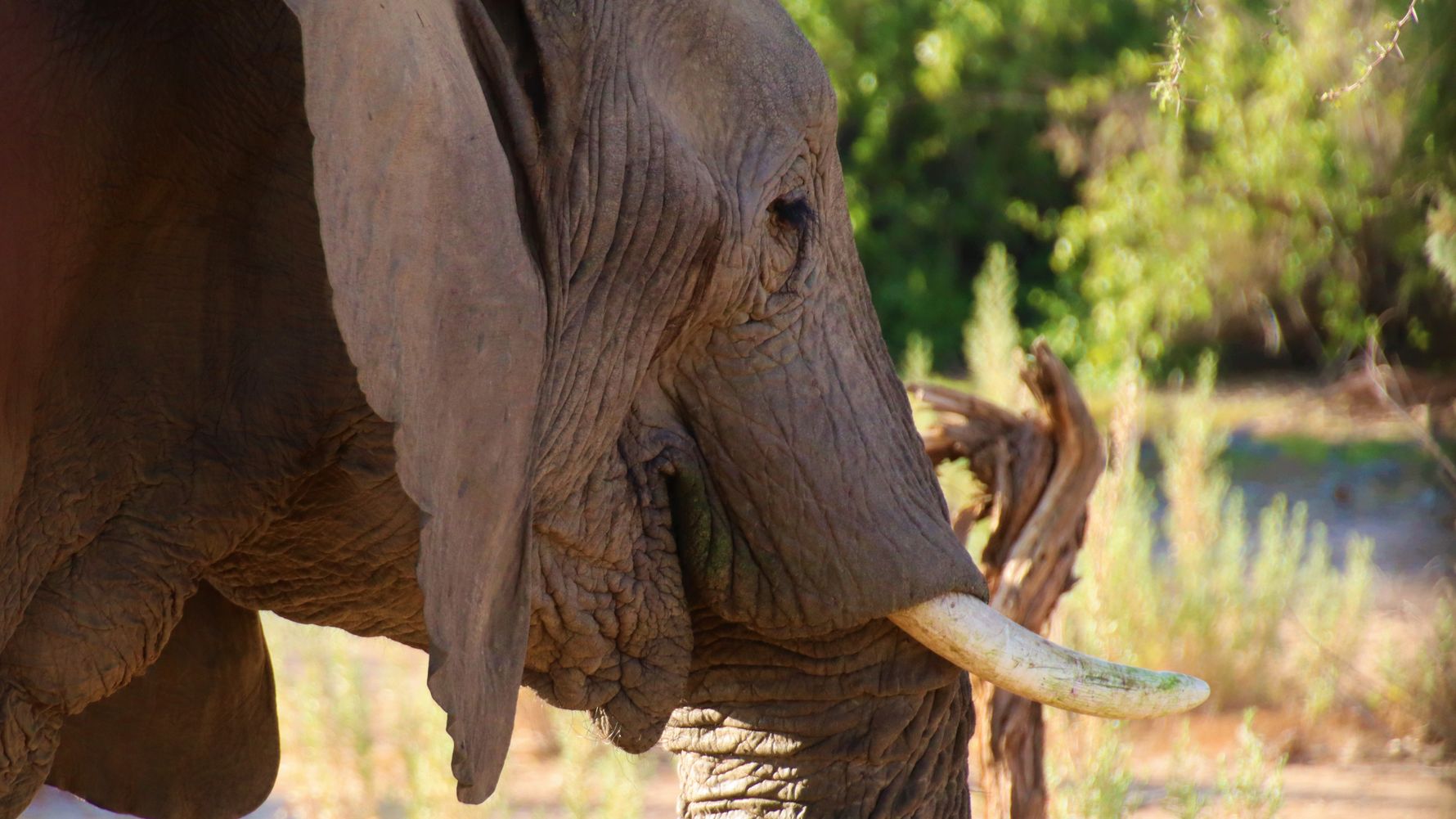 Volunteering and guide course Africa – Jacqueline
In June and July 2021, I went to Namibia and Botswana with Natucate. I combined the elephant project in Namibia with two weeks of Trails Guide training in Botswana.
Support from Natucate
Even the planning and the selection of projects was great! I was actually quite surprised that a travel agency took so much time to go through each project, giving me the time I needed to decide on which one to go for.
Daniel was great. He had a lot of additional information that helped me make a choice that I was happy with from the start. And above all, without pressuring me to come to a decision. Also during my stay in Namibia and Botswana Daniel was always available and helped me immediately with any questions or problems (due to the pandemic). That was fantastic!
First stop: Volunteering in Namibia
The volunteer project I chose: elephant conservation in Namibia. And in short: it was wonderful.
For two weeks, I was living amidst wild nature, with a few nights in between in the project's base camp. A beautiful camp directly located on the riverbed and with watering places for elephants, so that they were almost daily visitors. The landscape of Namibia is awe-inspiring and it is really worthwhile to get to know it through the project.
During the first week we drove a little further away from the base camp to the building site to dig a trench for a water pipe. Yes, it was exhausting. However, there were only 4 volunteers. That means there was always something to do, no matter if you were on duty or not. But the small group size was also a huge advantage.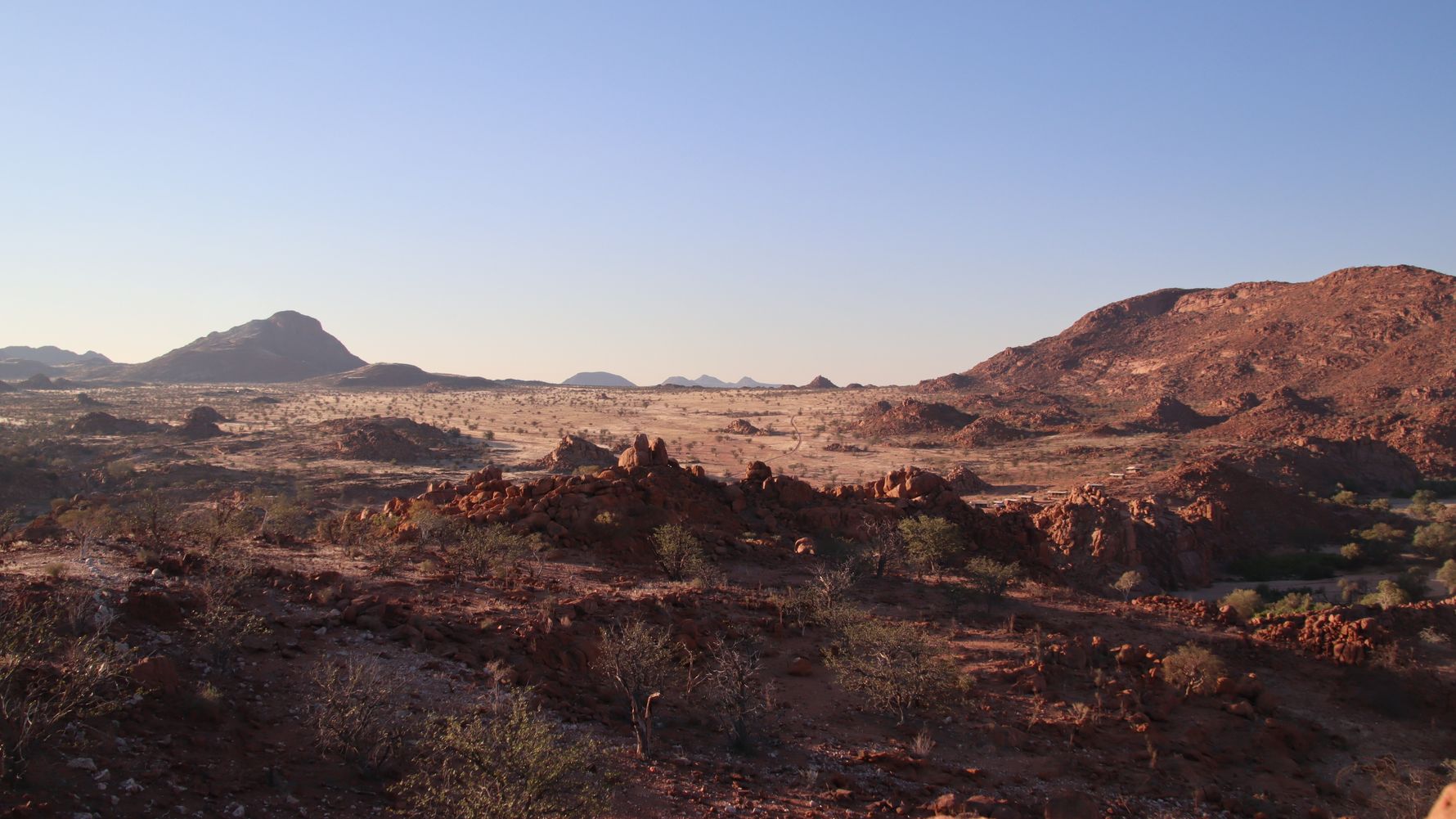 We got up early in the morning (6:30 AM), prepared oats and coffee for breakfast, then went straight to the construction site, armed with pick and shovel. After that it was all about digging, into the afternoon. Food and breaks were plentiful, and most importantly, very balanced. You could work as hard as you could, but also take any short rest periods you needed. It was a really pleasant atmosphere. And the team around Andreas and Hermann was great! Hermann always took the time to tell me more about the plants and trees during the breaks, as I was very interested in that.
During the second week we went on patrol drives to track a new herd of elephants in the north of of the base camp. This was super exciting as this was more exploratory work. Even though we unfortunately didn't find this herd, it was super nice to see how the other projects that you don't get to see are going on and especially that the elephants still have such a large retreat so that humans can't track them so easily.
The cool thing is that we always spent the night right where we were. Laid out the canvas, put sleeping mattresses on it, set up the fireplace – done. That was such a good feeling. Even though they say you don't always have the perfect sunrise view, it was still superb! The team of the second week was enlarged by Chris and Mattias, and they knew how to track elephants. That was really great, you felt in good hands and especially safe.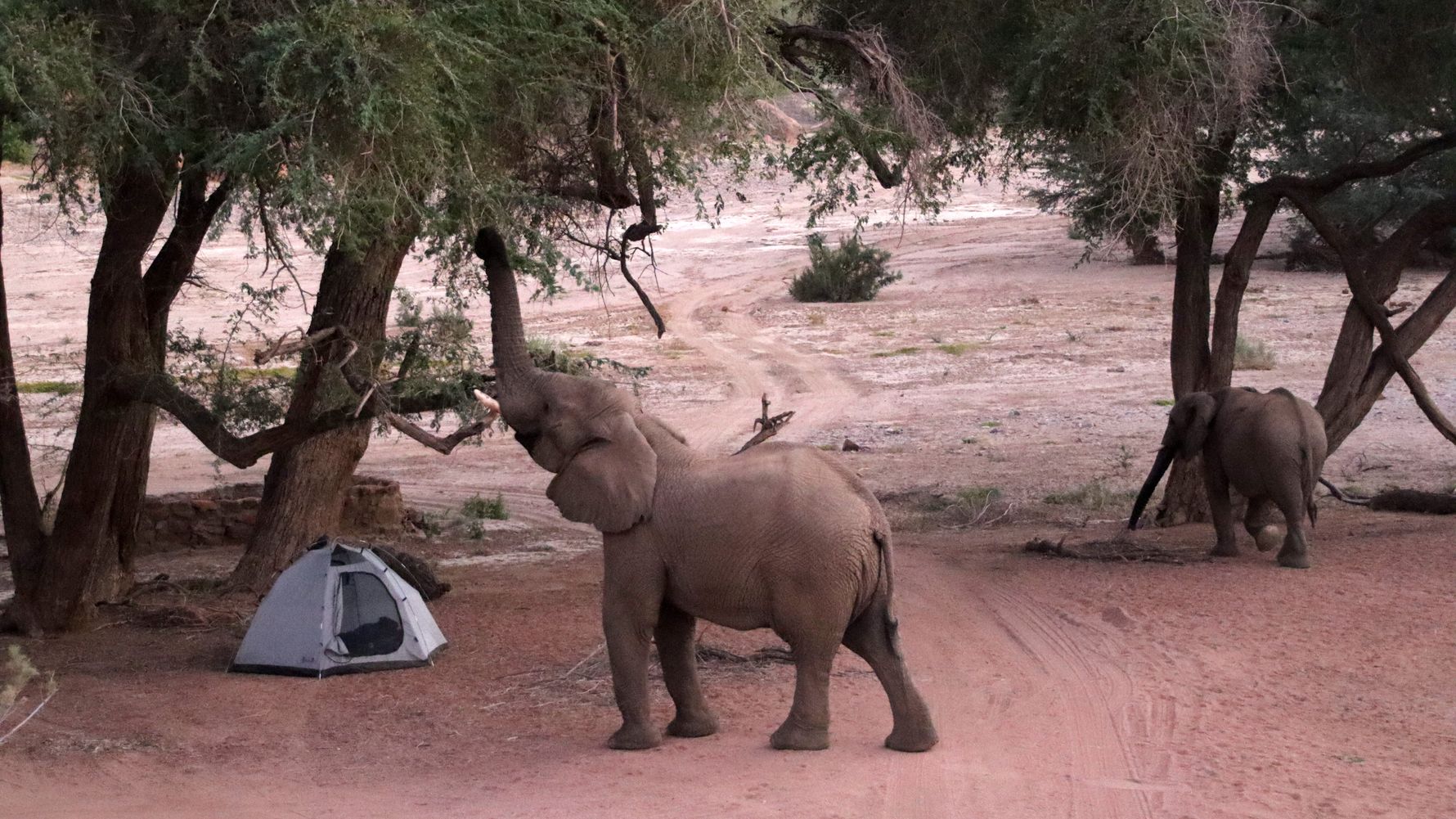 Second stop: Trails Guide in Botswana
After that I went to Botswana, to the African Guide Academy, to do the Trails Guide training for two weeks. Since I didn't go with the intention to receive a certificate at the end of the course, I was able to do the course for two weeks. And it was wonderful! I highly recommend this course.
Right at the beginning of the course we were warmly welcomed. Since we were only a small group here (first week 5, second week 3, each incl. trainer), none of whom wanted to do the certification, the course plan was adapted less theoretical and more practical.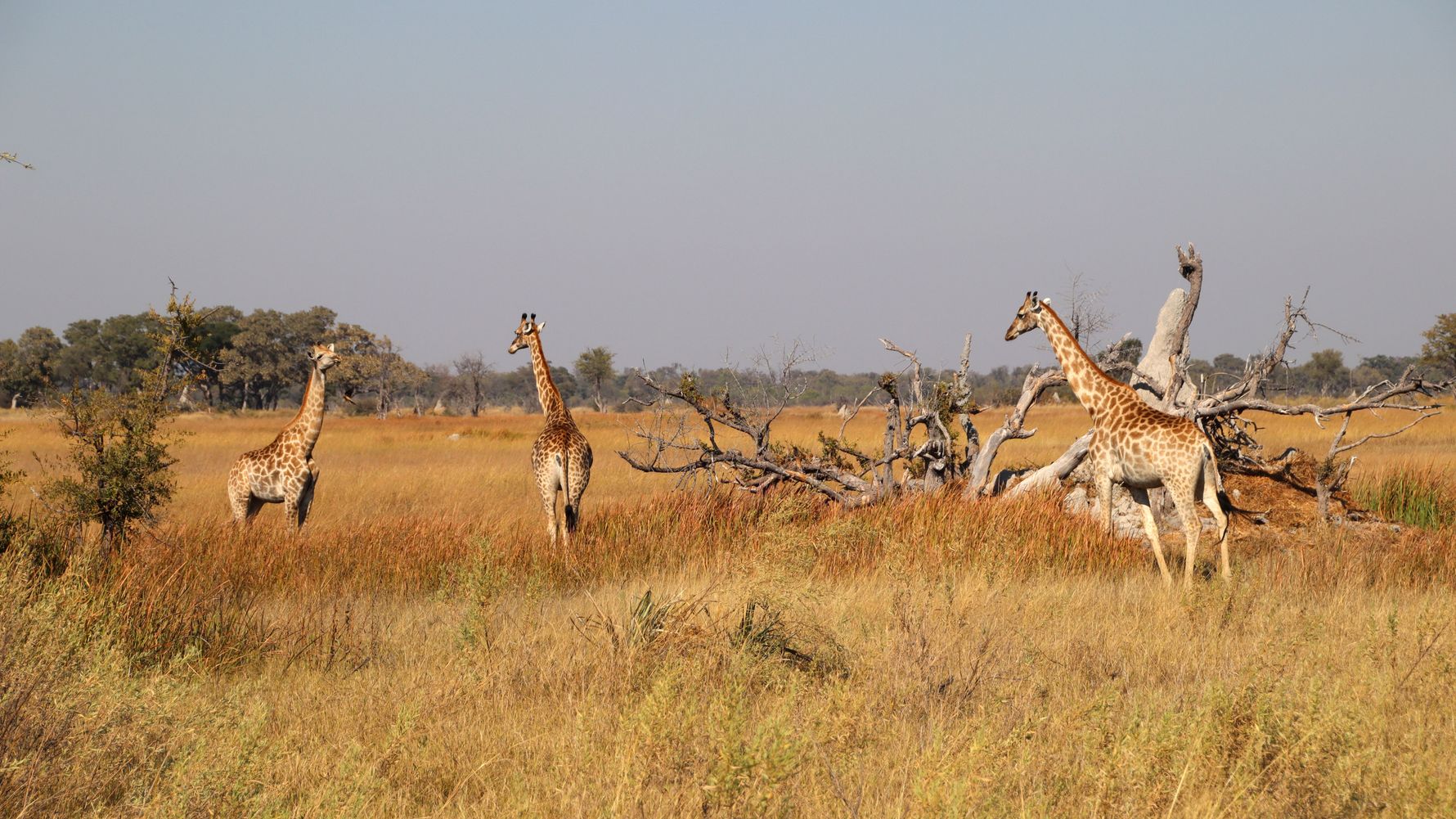 The special thing about this course is: Just like in Namibia, you live in a cozy camp, in the middle of nature, with animal sounds (hippo, lion, wild dog, hyaenas ... and of course a lot of birds) surrounding you and you adjust your daily schedule to the events in nature and night. This was great! We often had rough plans for the next day, but then changed them in the morning to find out what happened at night based on what we heard at night and saw the next morning.
So one morning we got up and discovered lion tracks (two lionesses and a small one) which walked once across the camp and even directly past my tent! This was incredible, especially as it happened just before breakfast and I could still hear the lionesses trudging past my tent!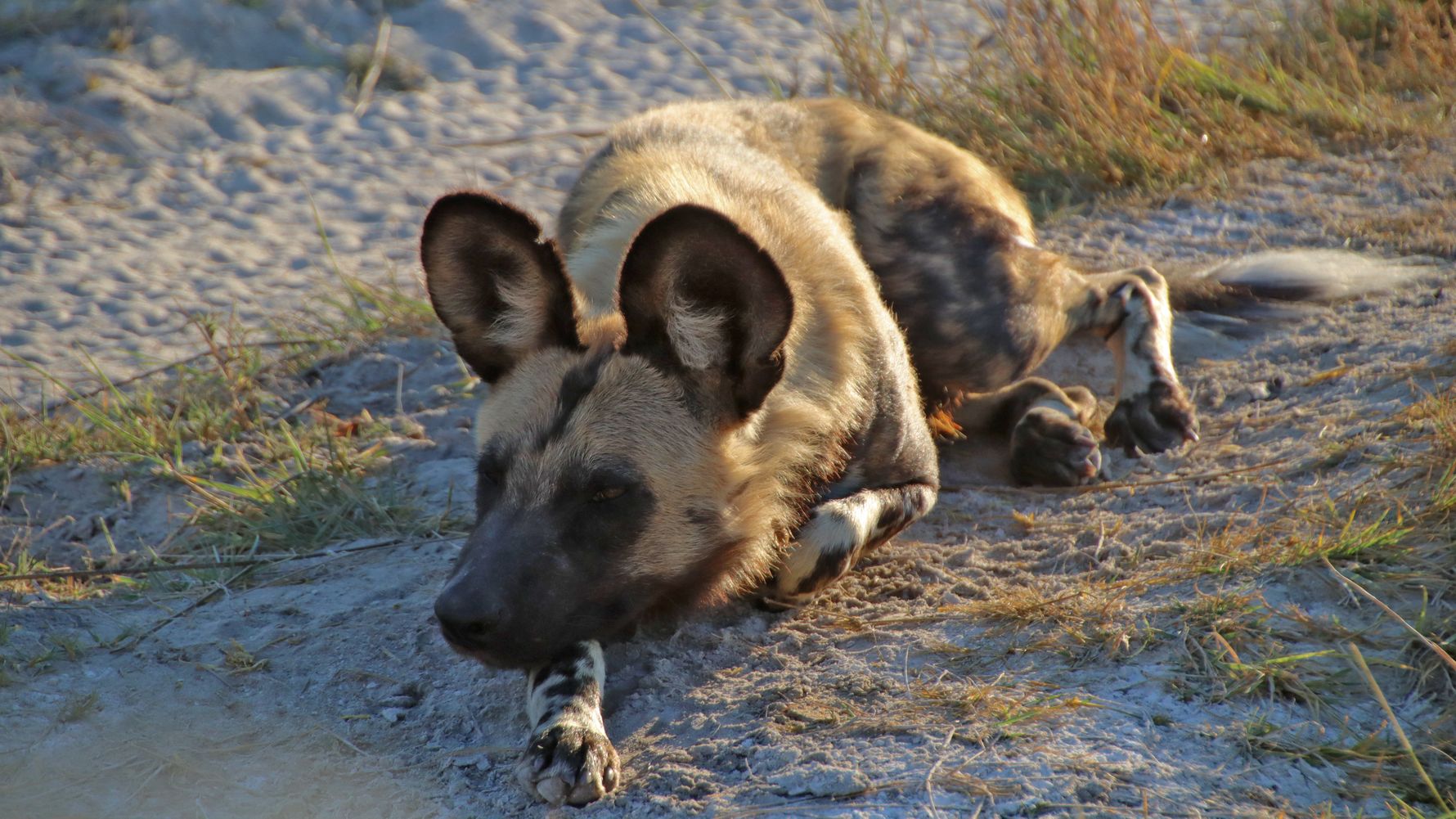 And yet – or perhaps because of that – we were able to take away so much valuable knowledge, knowledge that you need as a trails guide, and much more besides. For example, in the time I was there, we also discovered a pack of wild dogs and we accompanied them pretty much the whole time. It was wonderful to see how we started to understand the wild dogs and their daily rhythm and how they were curious about us as well.
In all this time, the community spirit was very familiar. Mike was an excellent instructor. He taught us so much, he has a huge knowledge and guided us very well and safely through the terrain. Grant was also at camp on a couple of days and visited us for our sleep-out, a good person who also knows so much and was very happy to share that knowledge and his wealth of experience. Both Mike and Grant have such a fascination and curiosity towards wildlife and the environment, it's hard not to get infected by it. And the rest of the camp team was great too! There was always healthy, freshly prepared food and often super tasty homemade bread!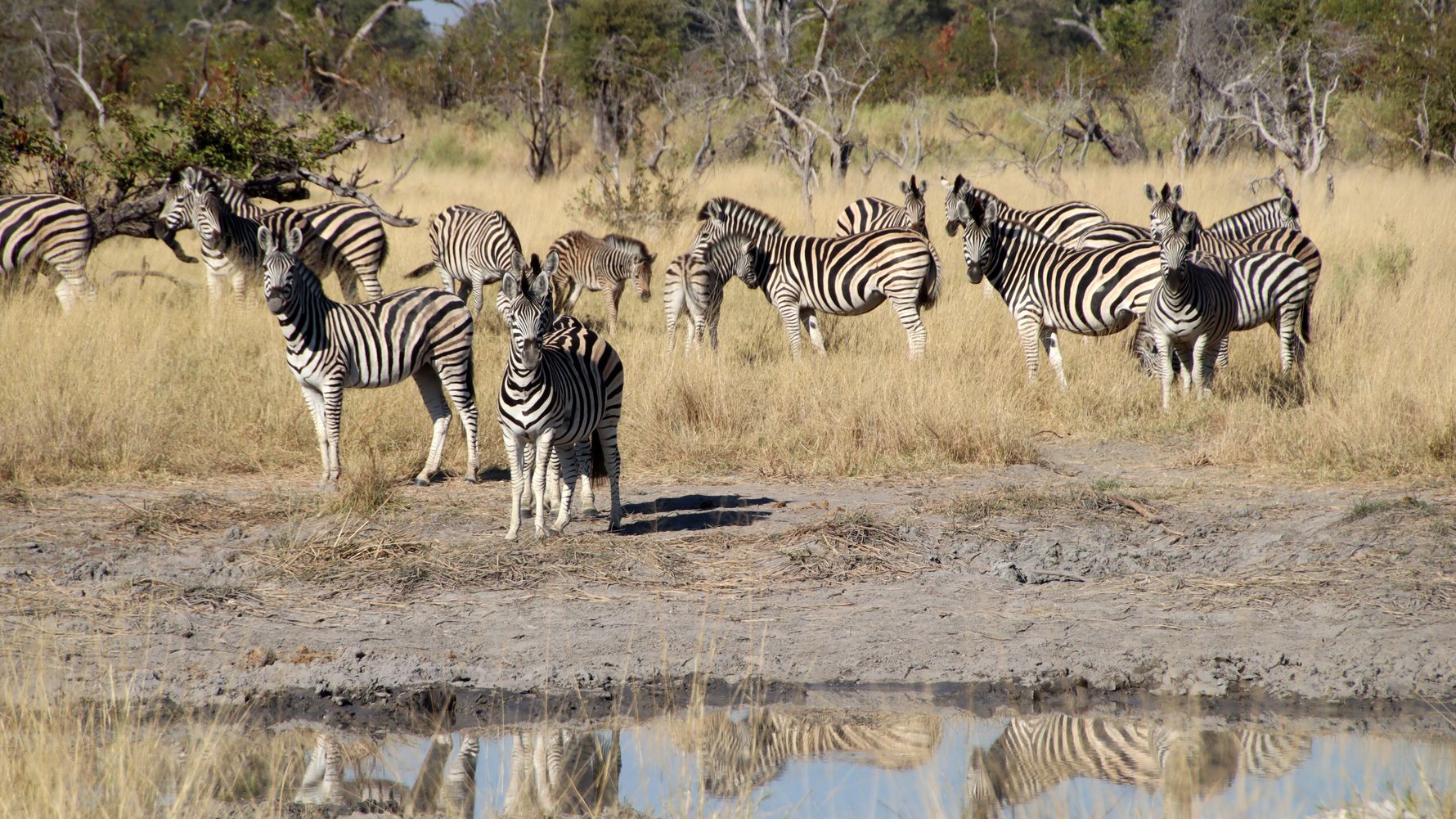 I will definitely come back again, because what could be better than exploring the fields and bushes of Africa, watching elephants, wild dogs, leopards and hippos up close and simply following your curiosity about the big and small inhabitants out there?