Natucate
EcoQuest South Africa – Corinna
Corinna spent two weeks in the wilderness of South Africa and immersed herself in the awe-inspiring flora and fauna. In the following review she reveals more about her time.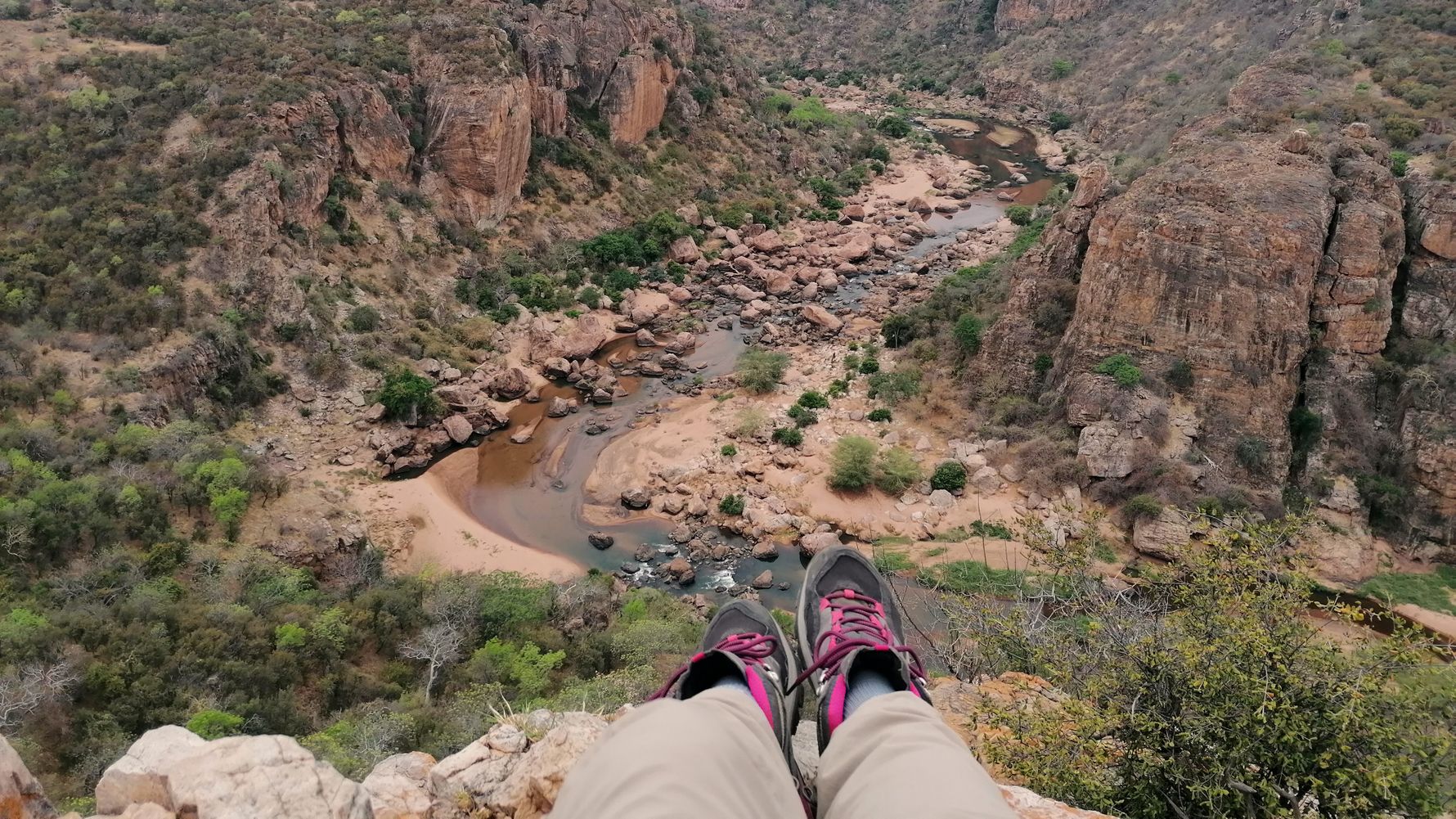 Profile
Name: Corinna
Age: 27
Project: EcoQuest course in South Africa
Locations: Makuleke/South Africa and Karongwe/South Africa
Duration: End of October until mid-November 2021 – 2 weeks
EcoQuest course in South Africa – Feedback: Eight questions for Corinna
1) Could you give us a short overview about your activities during the course?
Every day started at 4:30. It sounds early, but it is the most natural thing in the world to wake up together with the rising sun! After some coffee and tea, we did the first activity which was either a bush walk or a game drive of about 4 hours. When we came back to the camp, a rich breakfast was waiting for us, followed by a lecture about different topics like animals, plants, ecology, conservation etc.
During the hottest hours of the day we had time for ourselves and lunch was served afterwards. In the afternoon, we did the second activity which was a game drive in most cases to a beautiful viewpoint with a sundowner. We ended the day after dinner around the campfire.
2) What were your biggest challenges during the course?
During the first days it was really difficult to deal with so much free time, around 4 hours per day. At home I always need something to do and plan my week in advance, but in the bush your whole routine changes. But after some time I got used to it and enjoyed it to just take a nap, go for a walk around the camp or take a cold outdoor shower without thinking about what to do next.
My body also needed some time to adapt to the early bush walks without proper breakfast as well as the climate, since on most days we had between 30 and 40 degrees. So you need to remind yourself to drink enough, even if you are not thirsty – which has the negative side effect that you often need to go to the toilet which is always an adventure at night ;)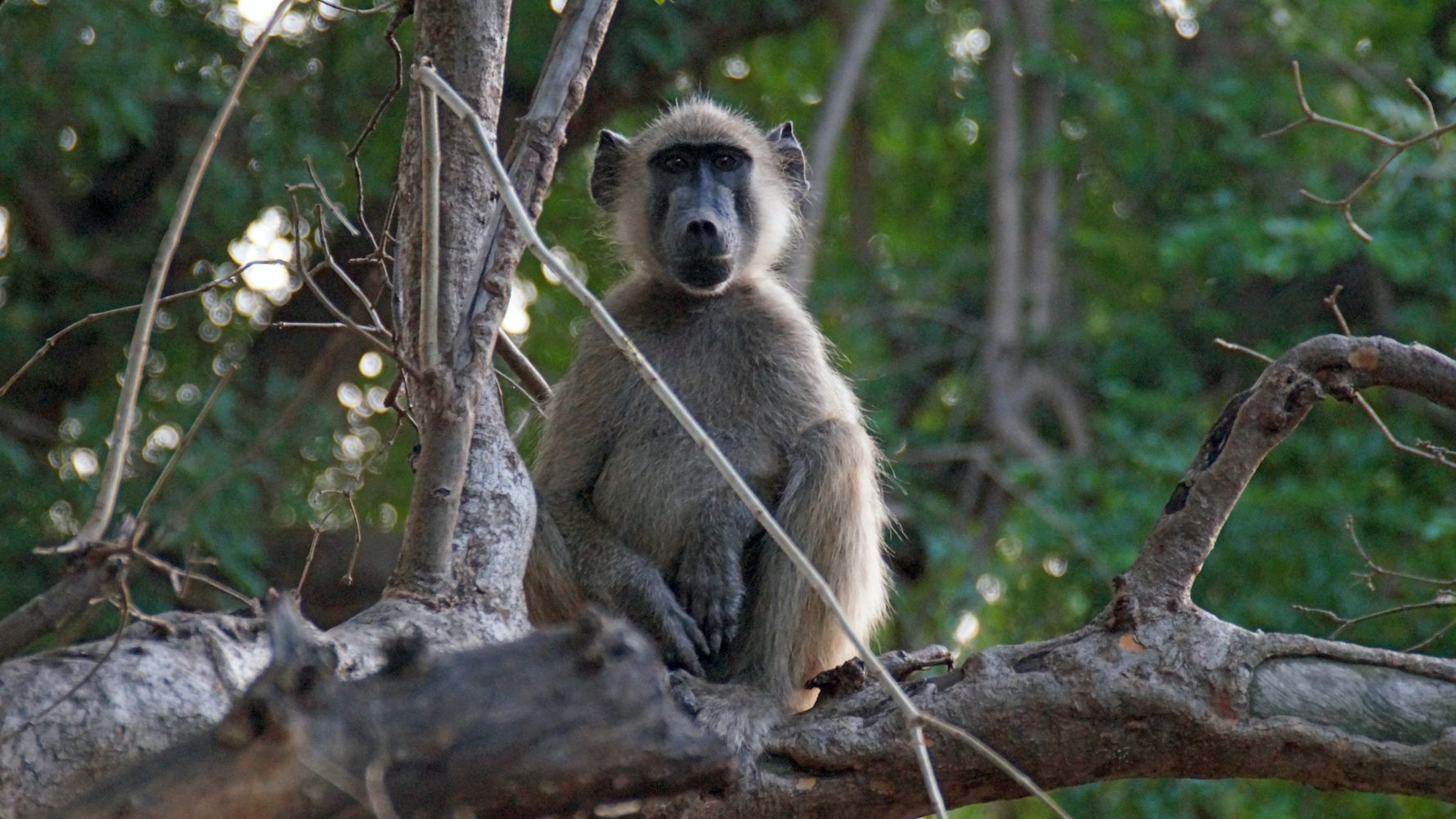 3) Was there anything you liked most? Or anything that left you with a negative impression?
My highlight was definitely the sleep out in Karongwe. In the afternoon, we packed the car and drove to a nice spot outside the camp.
We collected firewood and prepared our mattresses and sleeping bags on the rock for the night. After some pasta and marshmallows the shifts for the night watch started, which is a completely weird feeling to be the only one awake and responsible for the life of the others, always on the watch for bigger animals.
But even more exciting for me was sleeping under the stars and waking up in the middle of nowhere, without walls or tent around you, just surrounded by rocks and trees. I never felt so connected to nature before!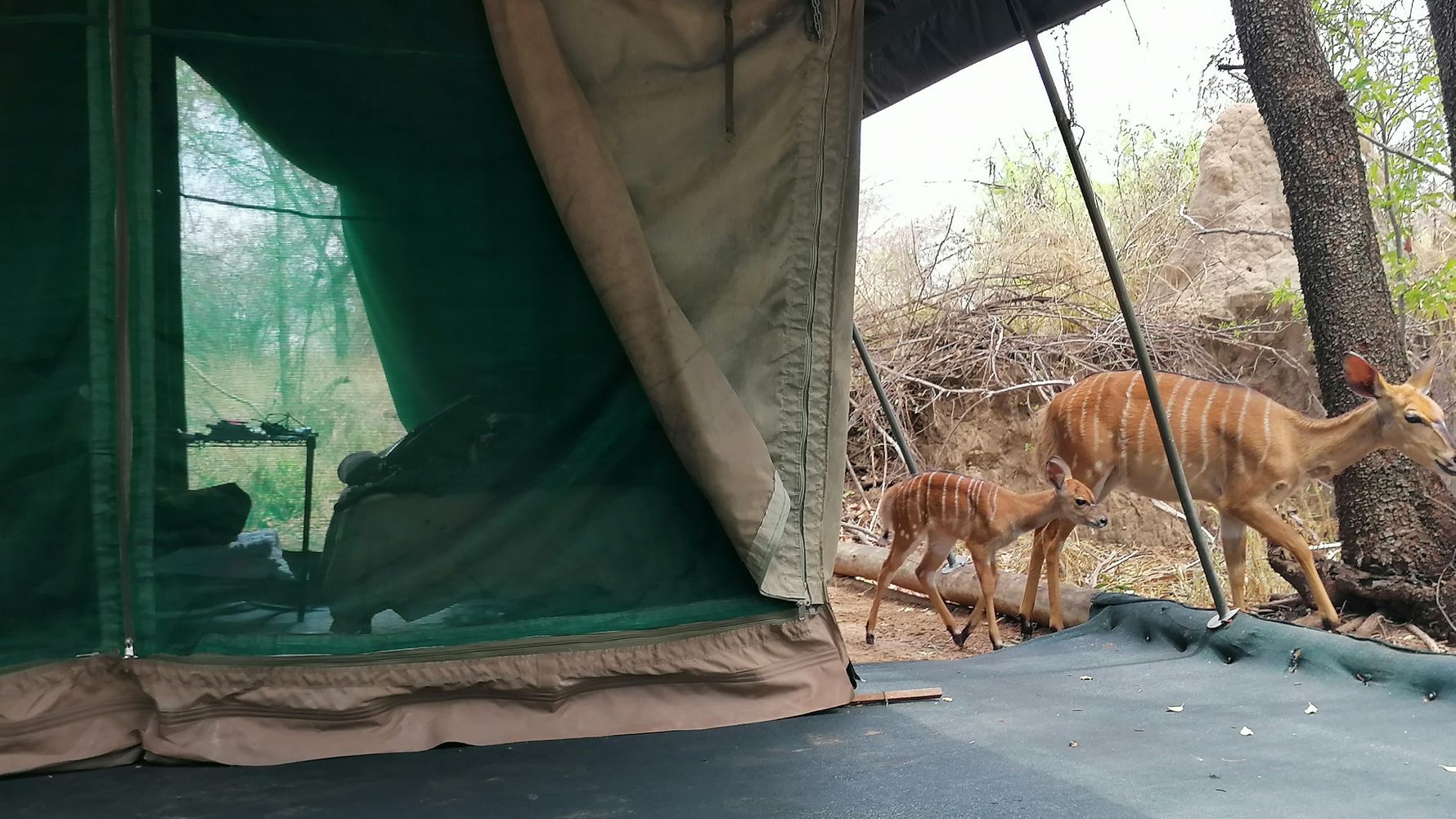 4) Did you have certain expectations before you started the course?
It was my third time travelling to South Africa, but the first time spending more than a few days in the bush. My main goal was to learn new things about the flora and fauna of the region which I definitely did. Other than that I just wanted to enjoy nature far away from civilization.
5) Did you do anything during your free time that you can recommend to following participants?
Read books from the library to deepen your knowledge, have a good chat with the other group members and take time for yourself which we never do enough in our everyday life.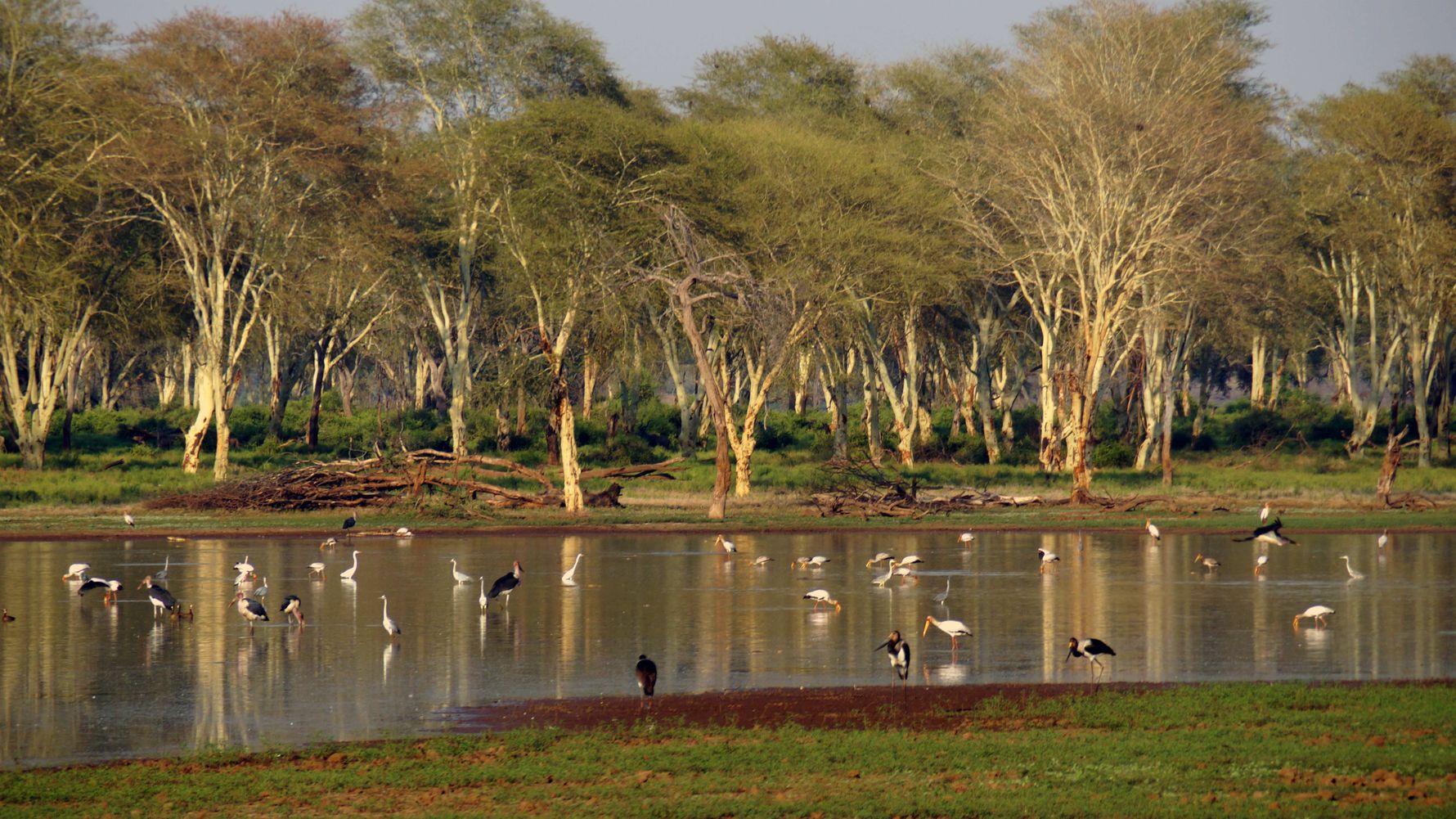 6) Which recommendations would you give to other participants?
You should not do the course expecting to see all big animals within two weeks. It is possible and we had really great encounters with elephants, rhinos, lions and cheetahs for example, but we also learned that you only get what nature gives to you. There are some walks or drives where no mammal turns up, but it is also the small things that matter and birds, insects and plants can be super interesting as well. The best recommendation is to appreciate every moment in these amazing landscapes and to take that feeling of inner peace, which I only get in Africa, home with you.
7) Can you guess how many additional expenses you had?
Approximately 6€ for the park entry to Makuleke and 15€ for drinks in the camp (non-alcoholic). Plus tips for the guides, the back-ups and the kitchen ladies in both camps, here everybody can give as much money as he/she wants or can afford.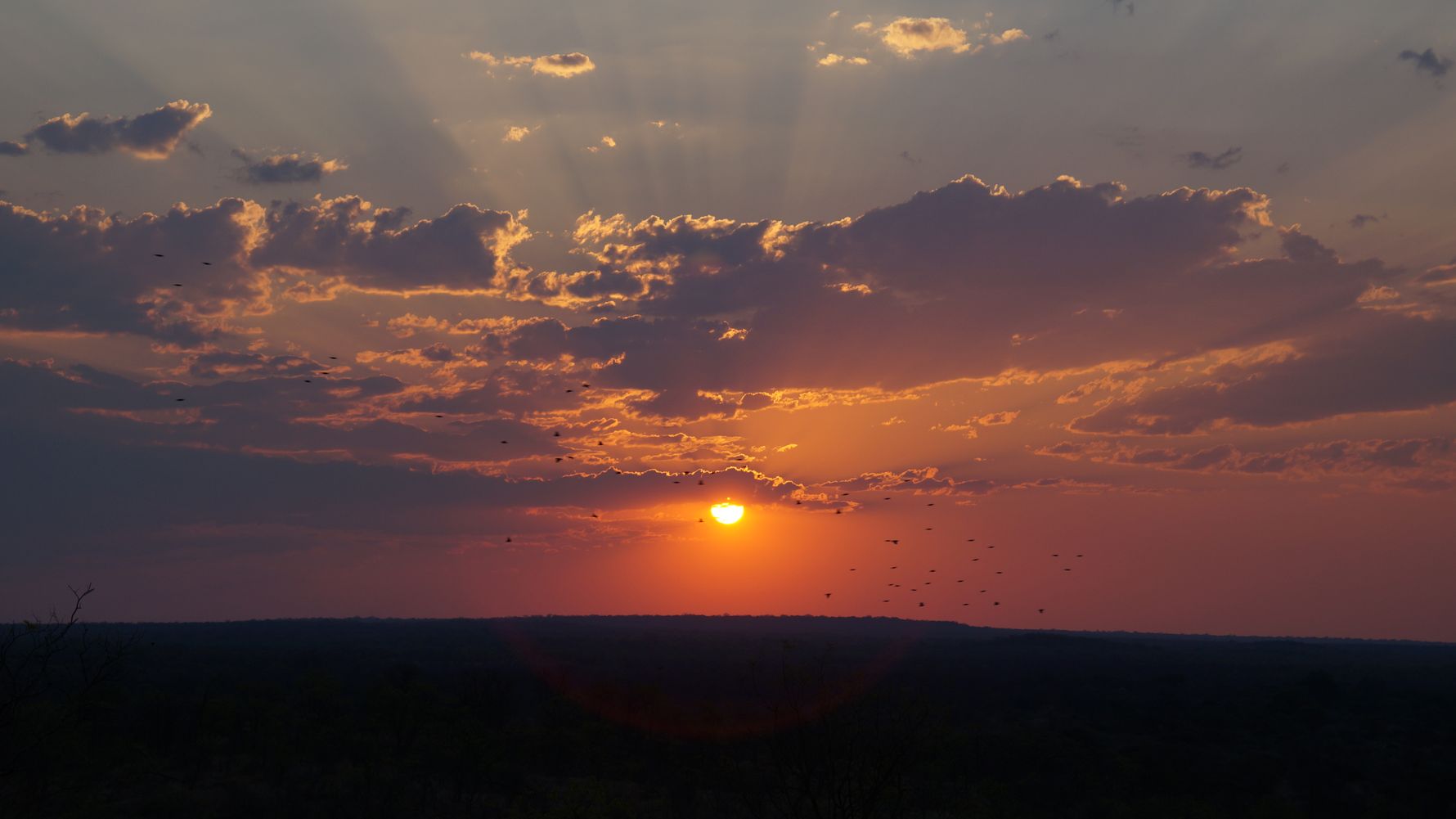 8) Here is some space for further suggestions or stories:
At home, my family and friends can hardly understand my passion for Africa since they have never been there and would probably never go on a trip like this themselves. But during the course, I met so many people with the same interests, feelings and dreams, and the same love for Africa and its wildlife.
Everyone had stories to tell about previous visits of the black continent, but at the same time we gave each other room to take quiet moments for ourselves. It was a great experience to share those special moments with complete strangers, who became soulmates from the first game drive on.