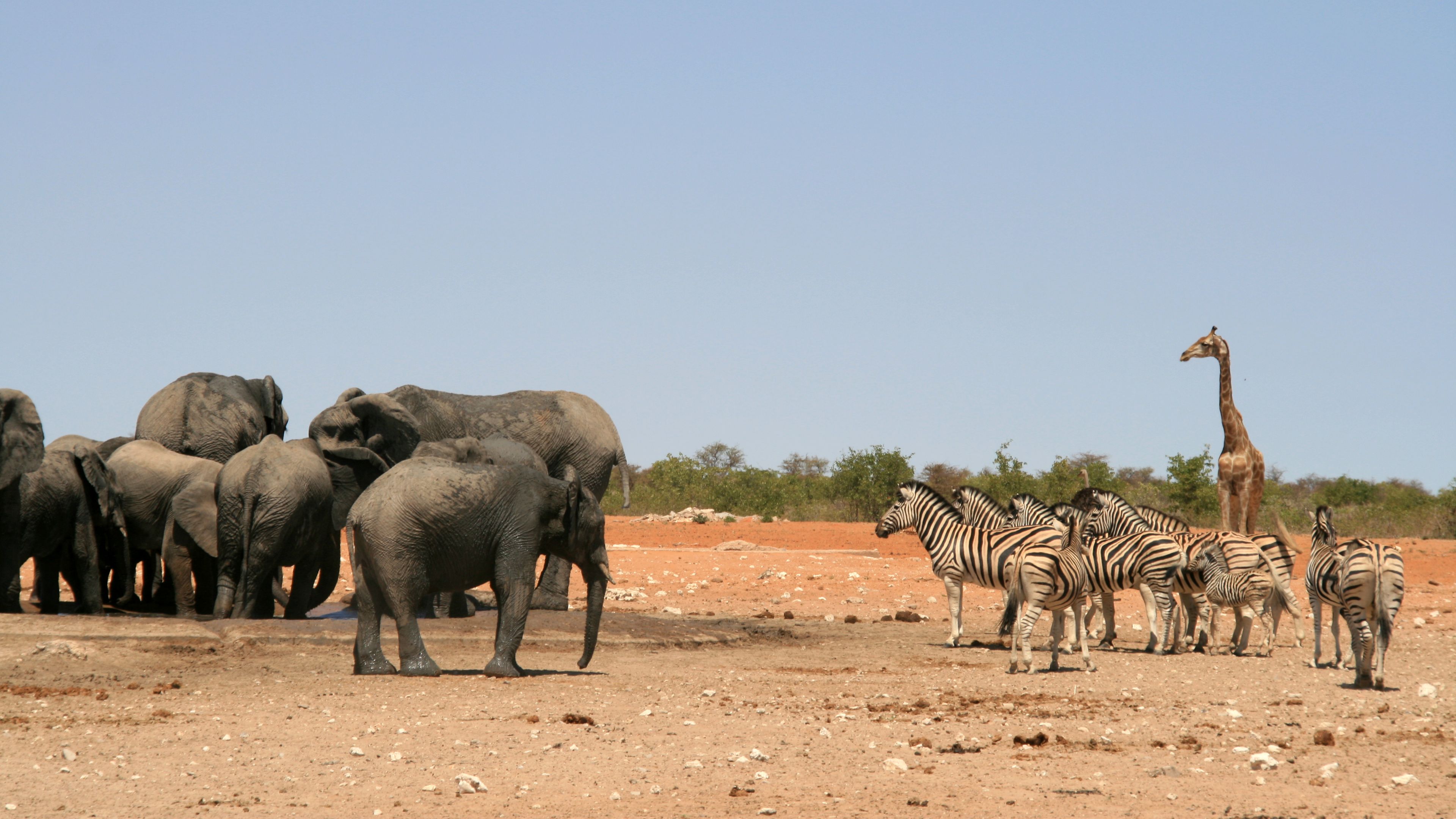 Safaris Namibia – From Etosha to the Skeleton Coast
Experience spectacular wildlife and natural landscapes full of contrasts on a safari in Namibia
Namibia safari
Safari travelling in Namibia: On a safari trip in Namibia you will witness unique landscapes, which couldn't be more contrasting, and have the opportunity to observe the country's breathtakingly rich wildlife at close range.
Boundless expanses between dusty deserts, vast coastal strips, bizarre mountains, stony plateaus and lush green river landscapes – Namibia is full of contrasts, and a safari in this contrasting country in Southern Africa is an experience on its own. The impressive, varied landscapes inspire safari guests just as much as the immense animal wealth. In Namibia there are fantastic national parks with animals that have adapted to the often extreme living conditions in an amazing way, such as the fascinating Kalahari lions.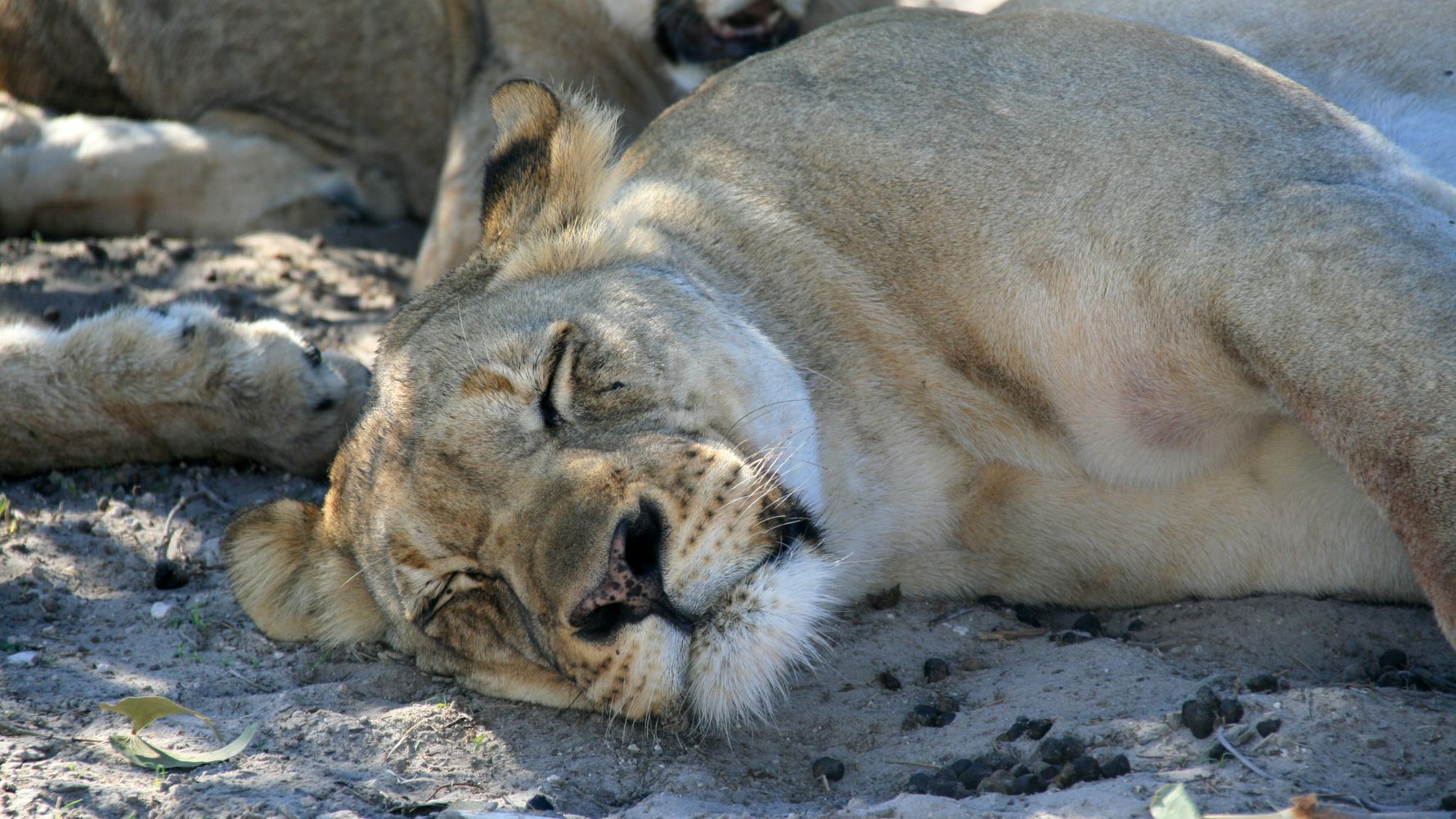 From the natural wonder of the Sossusvlei to the picturesque coastal town of Swakopmund, the impressive ship cemetery of the Skeleton Coast and the wildlife paradise of the world-famous Etosha National Park to the species-rich Caprivi Strip – Namibia has numerous highlights to offer which want to be discovered as part of an unforgettable safari trip. Especially for self-drivers who want to experience the adventure of Namibia on a safari tour in a jeep – perhaps as part of an unforgettable Namibia family safari – this versatile country in East Africa is a popular holiday destination.
Highlights of your safari trip in Namibia
Experi­encing a country full of contrasts
Exploring the world-famous Etosha National Park
Meeting the impres­sive Big Five
Enjoying desert, wilder­ness and remote­ness
National parks and natural spectacles in Namibia
Namibia is considered to be one of the most animal-rich countries in Africa. This is particularly due to the more than 20 nature and wildlife conservation areas, which cover almost 20% of the country's territory and are state-owned. In addition to the state-administered national parks, there are numerous private parks and so-called conservancies.
So what is actually the best time for a Namibia safari? Namibia is basically an all-year destination. While the dry season is best for game viewing and wildlife photography, the rainy "green" season is great if you plan to enjoy scenery and bird watching.
Namibia safari camps and lodges of all kinds are embedded in the spectacular landscape and offer their guests first-class comfort. Most accommodations offer a variety of activities that allow safari travellers to admire the spectacular national parks and other natural spectacles.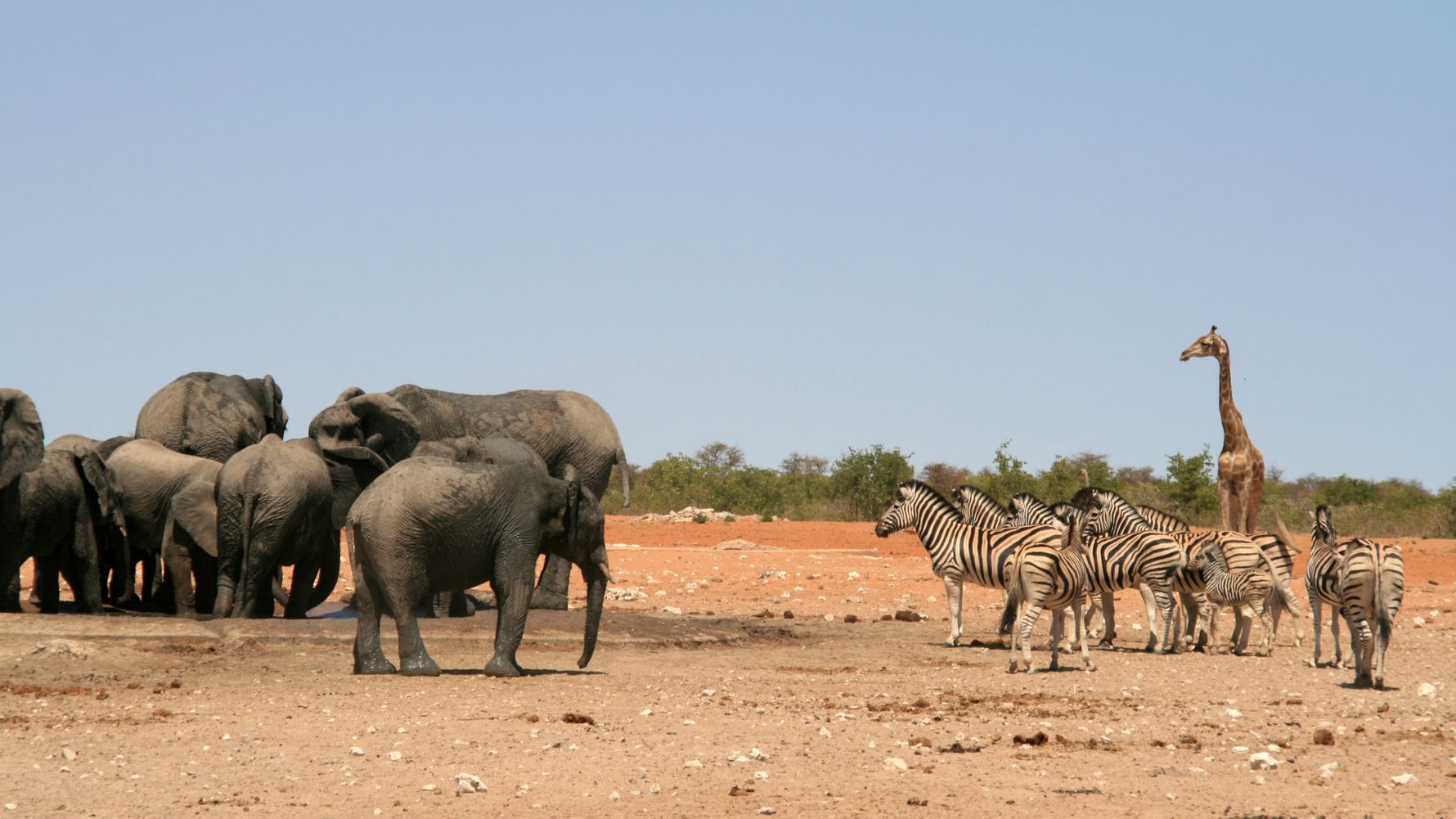 Etosha National Park
Etosha National Park is an almost 22,300 square kilometre national park in northern Namibia and is considered to be the most important protected area of the country. Here you will find the highest concentration of wildlife in Namibia. In Etosha National Park you cannot only see the Big Five elephant, lion, buffalo, leopard and rhino, but also over 130 other mammals such as zebras, giraffes, hippos, hyaenas, various monkeys and antelopes and even the rare African wild dogs.
The white Etosha pan which covers 5,000 square kilometres, and the park's waterholes provide excellent opportunities for observing animals, as various large game in particular gather in huge herds to drink from them. A Namibia safari in Etosha, in this world-famous protected area, is an absolute highlight for every wildlife lover.
Caprivi Strip
The Caprivi Strip, a zip-shaped bulge in north-eastern Namibia, is a true tropical paradise and impresses with its unique landscapes. It is the region with the most water in the country, thanks to the Kwando, Okavango, Zambezi, Linyanti and Chobe Rivers which carry water all year round, as well as the abundant rainfall. Due to this enormous abundance of water, the Caprivi Strip is also one of Namibia's wildest regions. It is a particularly good spot for observing large elephant herds.
Four reserves are located in this special area: the Khaudom National Park, the Mamili National Park, the Mudumu and Mamili National Park as well as the Bwabwata National Park, which are all incredibly worth seeing. Due to the lack of border fences around the parks, the animals – including the Big Five, numerous antelope species, hippos, crocodiles, wild dogs and many more – can wander unhindered.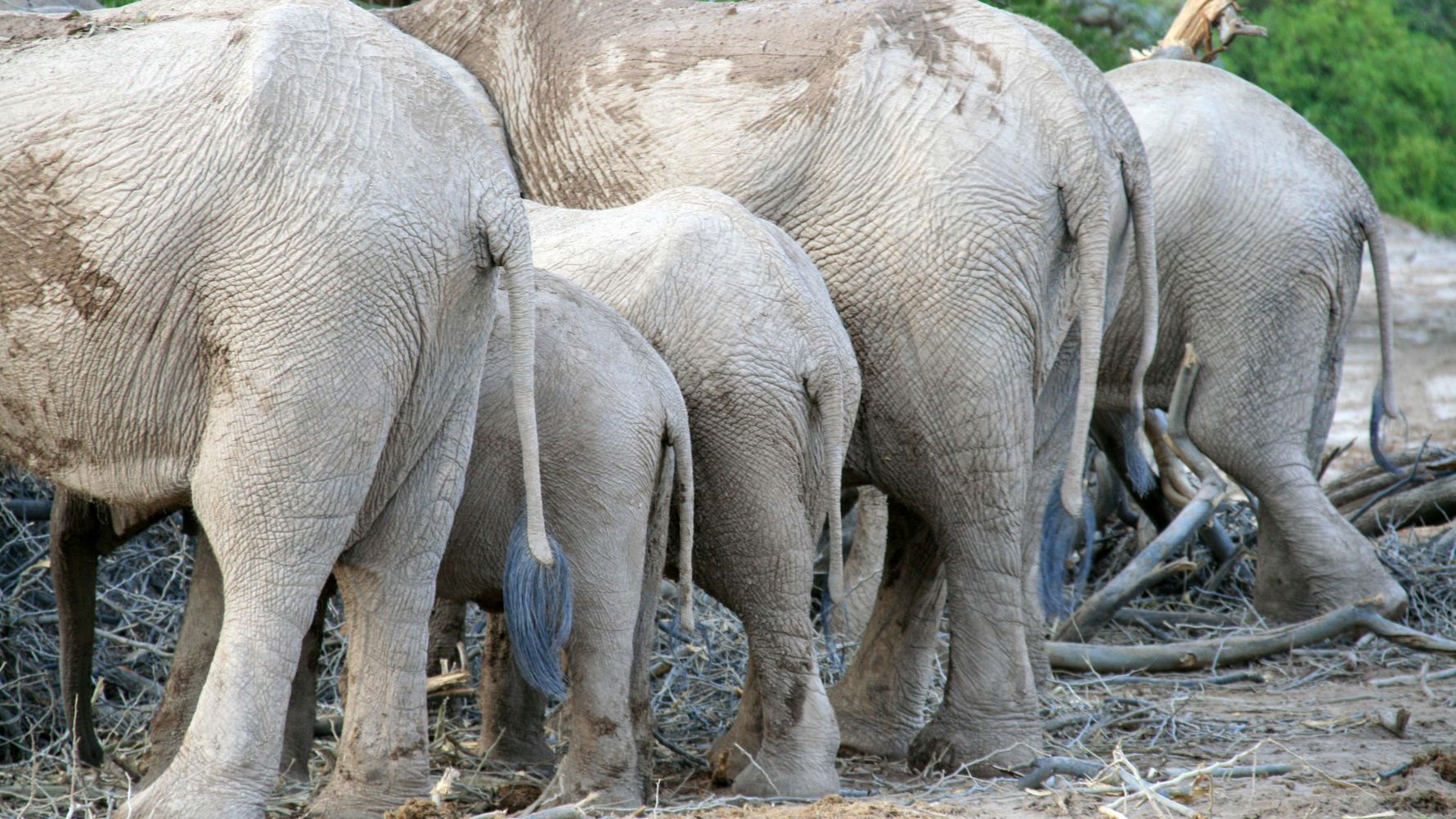 Namib-Naukluft National Park and Sossusvlei
Namib-Naukluft Park, with almost 50,000 square kilometres of desert, is the largest national park in Africa and one of the five largest national parks in the world. It stretches from the Skeleton Coast in the north to the Diamond Restricted Area in the south of Namibia. The park includes part of the Naukluft Mountains and the Namib Desert, considered the oldest desert in the world.
The landscape in this region is incredibly impressive. In the rugged Naukluft mountains, between 2,000 metre high elevations and deeply cut river valleys, hiking enthusiasts will get their money's worth on adventurous trails.
Just as impressive: the Sossusvlei, a salt and clay pan surrounded by red Namib sand dunes. Normally dried out, it forms a large lake in particularly good rainy years. Despite the extreme conditions, many adaptable animal species can be found in the park. Various reptile species such as snakes and geckos, but also antelopes, hyaenas and jackals can be observed in this harsh environment. Since Swakopmund borders directly on the national park, a visit to this idyllic coastal town on the Atlantic Ocean which has a strong German heritage, is also worthwhile. And if you are also interested in exploring Namibia's capital, you can reach the lively Windhoek on a three- to four-hour drive from Swakopmund.
Skeleton Coast
The Skeleton Coast in the northwestern part of Namibia is a landscape of impressive wild beauty. The 16,000 square kilometre Skeleton Coast Park begins about 75 km north of the seal colony at Cape Cross and covers the entire northwestern coast of Namibia. This is about 500 kilometres long and up to 60 kilometres wide. Especially sand and rocks as well as numerous shipwrecks and whale bones characterize the landscape.
The huge ship cemetery is a reminder of how many seafarers and sea creatures were doomed by the unpredictable Benguela Current. Along the secluded coastline you can admire the numerous ship skeletons, mighty cliffs, bizarre rocks, and endless beaches surrounded by magical solitude.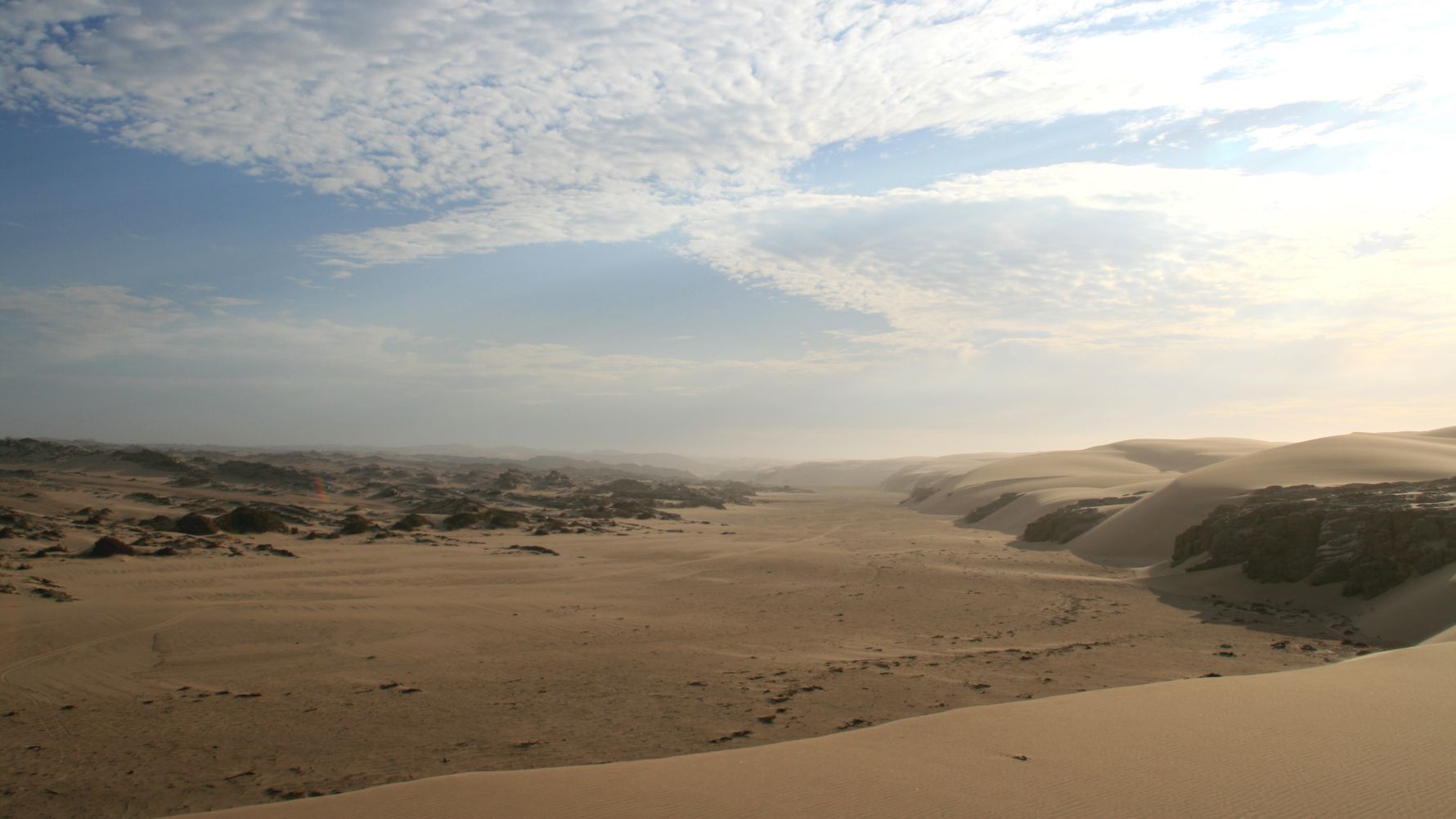 Fish River Canyon
The Fish River Canyon is the second largest canyon in the world after the Grand Canyon in the USA. Over millions of years, the Fish River has dug its way through the rugged Koubis mountain range, creating a gorge up to 27 kilometres wide and 160 kilometres long. The canyon is undoubtedly one of the most impressive natural beauties in southern Namibia and can be explored on extensive hikes.
Namibia safari with Natucate
Take a look at our safari portfolio and discover our Namibia tours and safaris. From balloon safaris in Namibia to spectacular Namibia photo safaris to a real EcoSafari in Namibia – our team is happy to learn more about your interests and advise you on your options. Our safari service includes safari consultation and individual safari design to send you out on your very own and unforgettable Africa safari in Namibia.
You can also combine Namibia with other African countries, for example when joining our "Between Delta and Caprivi" tour, a fantastic African safari in Namibia, Botswana and Zambia.
In our review section, you can furthermore discover Namibia safari reviews of former Natucate travellers.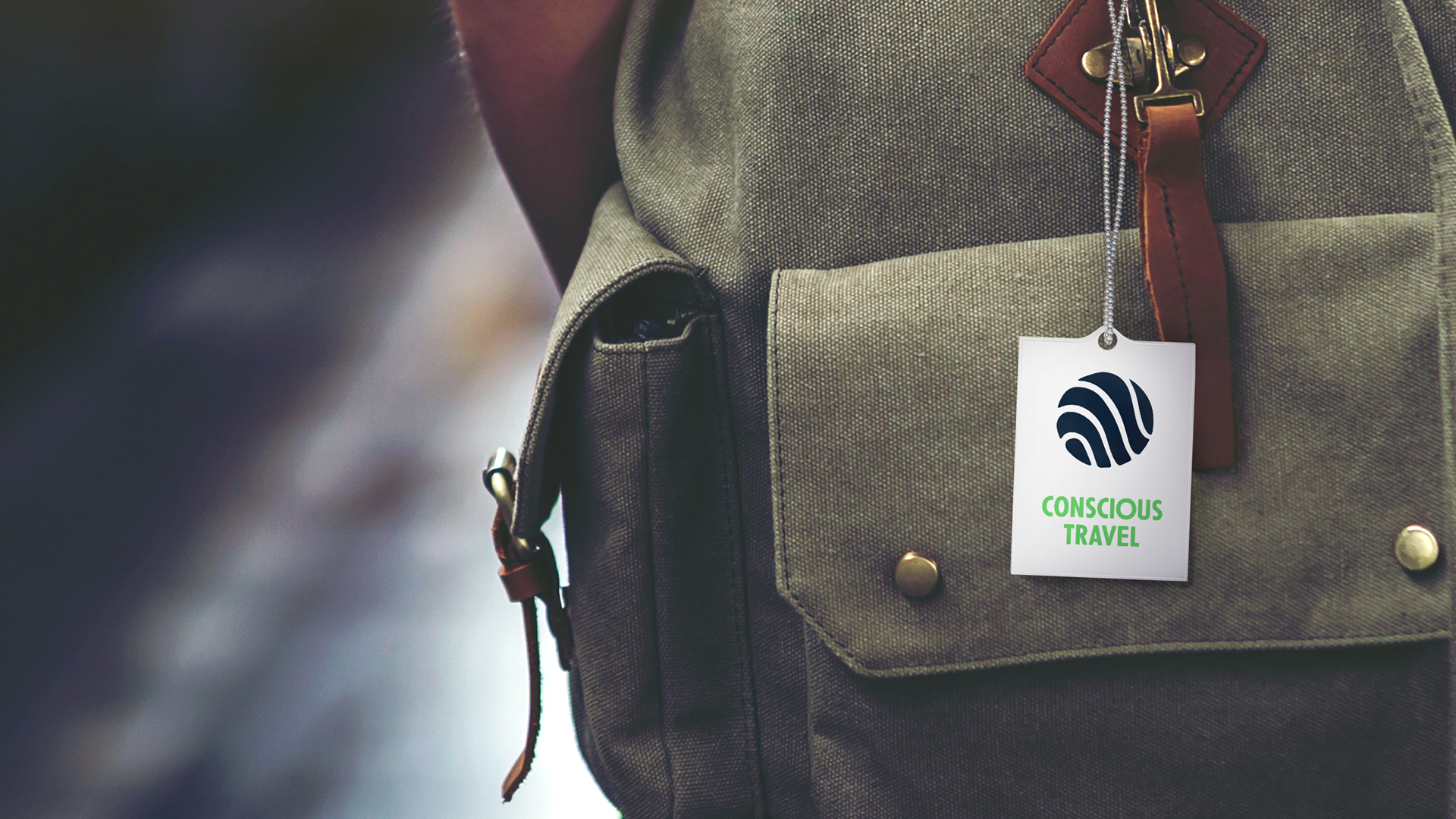 Conscious Travel
with Natucate
Supporting real conservation projects worldwide through individual wilderness adventures – our ambitions, our values, our service.