Natucate
Safari Botswana: Gomoti Plains Camp
Gomoti Plains Camp is located in a idyllic, private concession in the northern part of Botswana, right at the banks of the Gomoti river system. Guests can enjoy beautiful landscapes and an abundance of wild animals. Learn more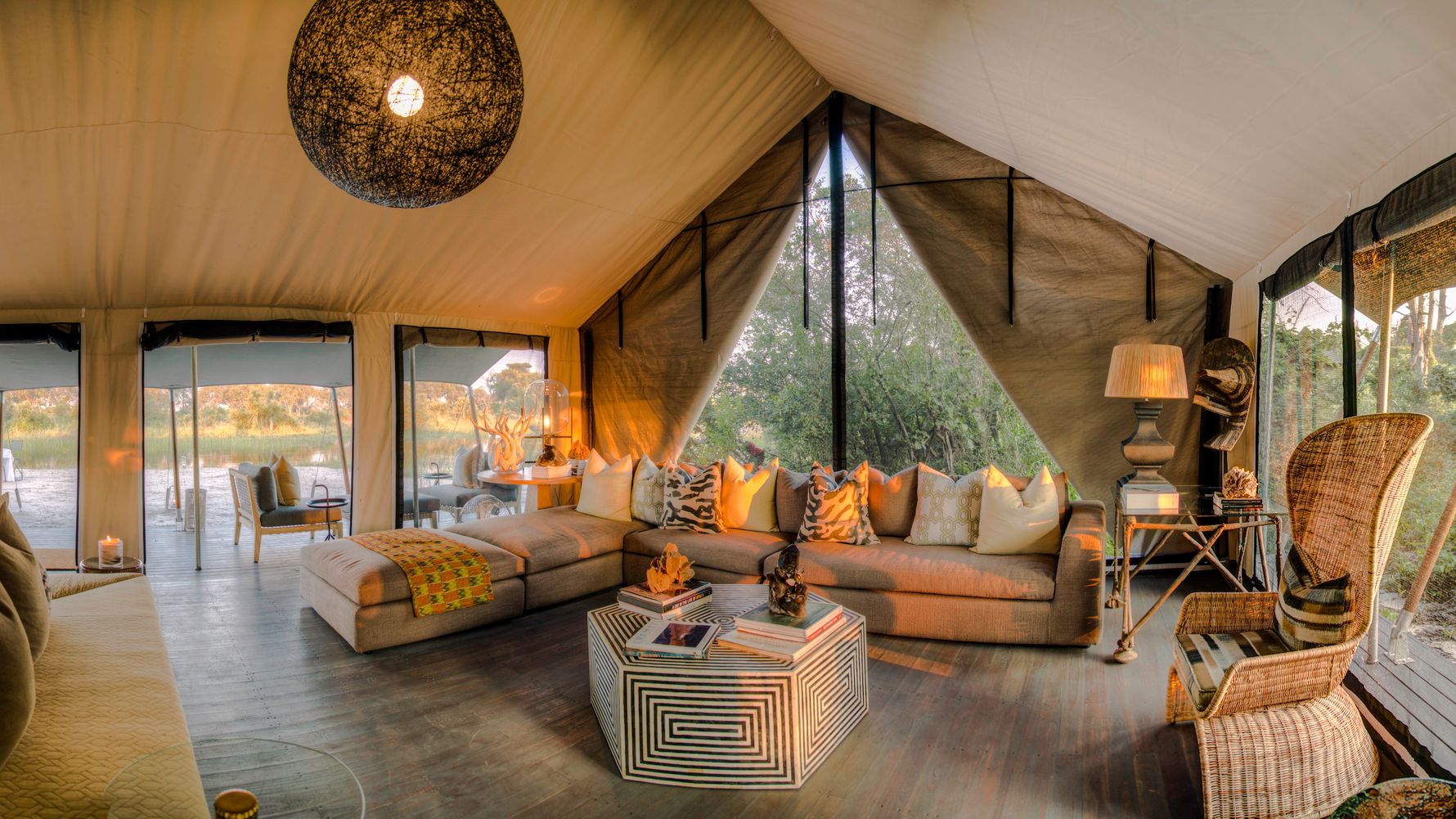 Gomoti Plains Camp is located in an idyllic private concession in the northern part of Botswana. It has 10 stylishly furnished, spacious safari tents, each with its own bathroom. The tents have been built on slightly raised wooden decks and offer views of picturesque natural landscapes and the Gomoti River system.
Gomoti Plains Camp offers day and night game drives as well as water-based activities such as mokoro excursions and motorboat trips. Within this framework the beautiful area can be explored extensively, which is known for its high density of wild animals.
Profile
Name
Gomoti Plains Camp
Location
In a private concession in the southeastern Okavango Delta, near the Gomoti River
Guest accommodation
10 spacious safari tents, each with its own en-suite bush bathroom
Max. number of guests
24 guests in 10 safari tents (including 2 family tents)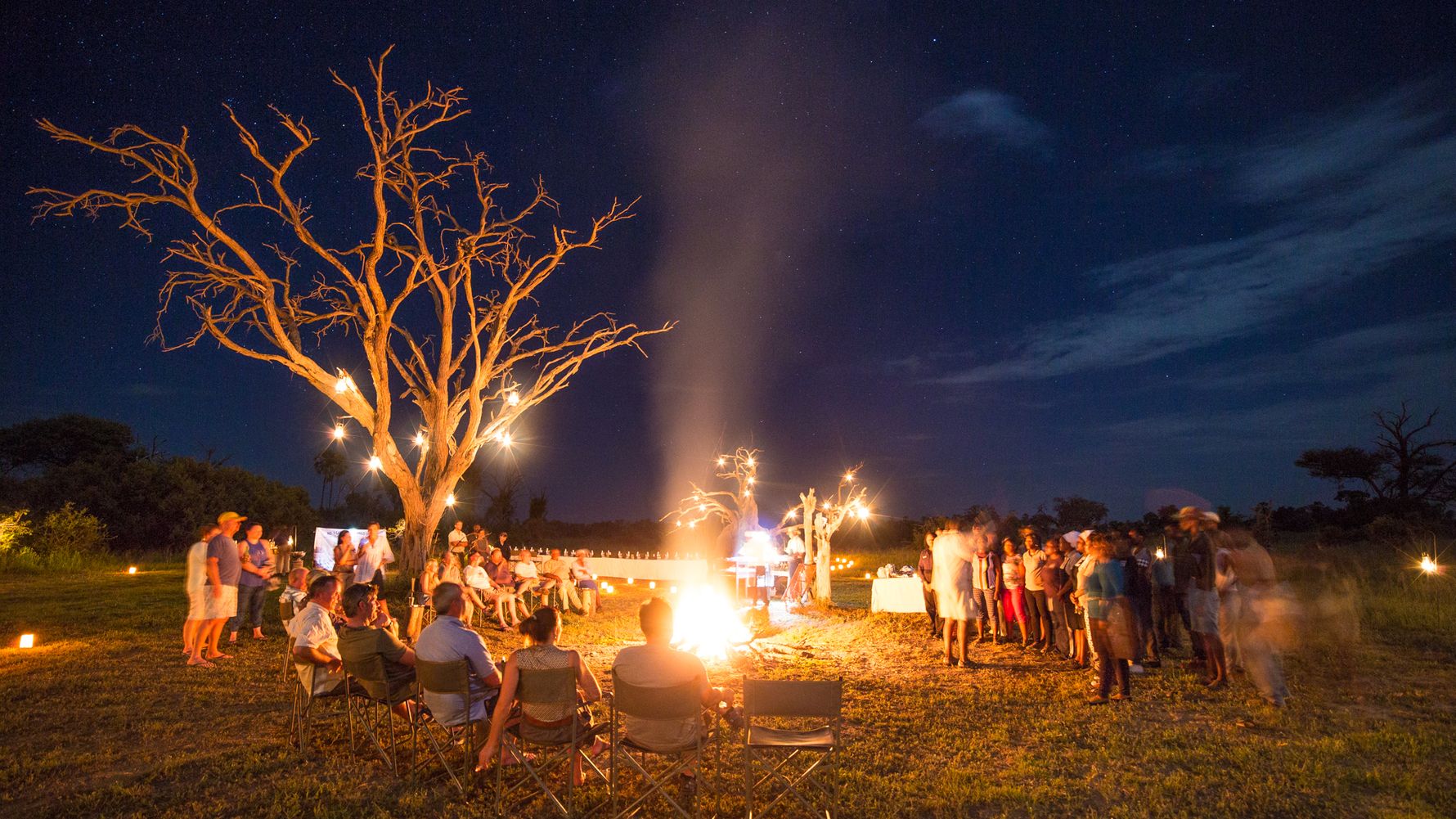 Activities
Day and evening game drives, bush walks, boat and mokoro trips
Highlights
Beautiful location on the Gomoti River • picturesque, multi-faceted landscapes • great animal wealth – good chance for lion and wild dog sightings • classic safari camp, characterized by comfort, service and elegance
Animals
Elephants, leopards, lions, buffalos, wild dogs, crocodiles, hippos, giraffes, zebras, various antelope species, numerous (water) birds
Staying at Gomoti Plains Camp
Location
The Gomoti Plains Camp is located in the private concession NG32 in the southeast of Botswana's Okavango Delta. The Gomoti River flows nearby. The Chitabe Camp is only 20km away.
The Camp
Guest accommodation
The camp accommodates guests in ten spacious and very comfortable safari tents, all situated on raised wooden decks. Each of the tents has an en-suite bathroom with indoor and outdoor showers and its own veranda with seating. From here you can admire the picturesque grass and river landscape of the Gomoti river system. Two of the tents are suitable for families and therefore offer more space. WiFi and sockets are also available; a free laundry service is available for guests. After an exciting day in the wilderness, you can also enjoy a spa treatment in your own tent. Children are welcome on request. However, walking safaris and mokoro trips are only permitted from the age of 12.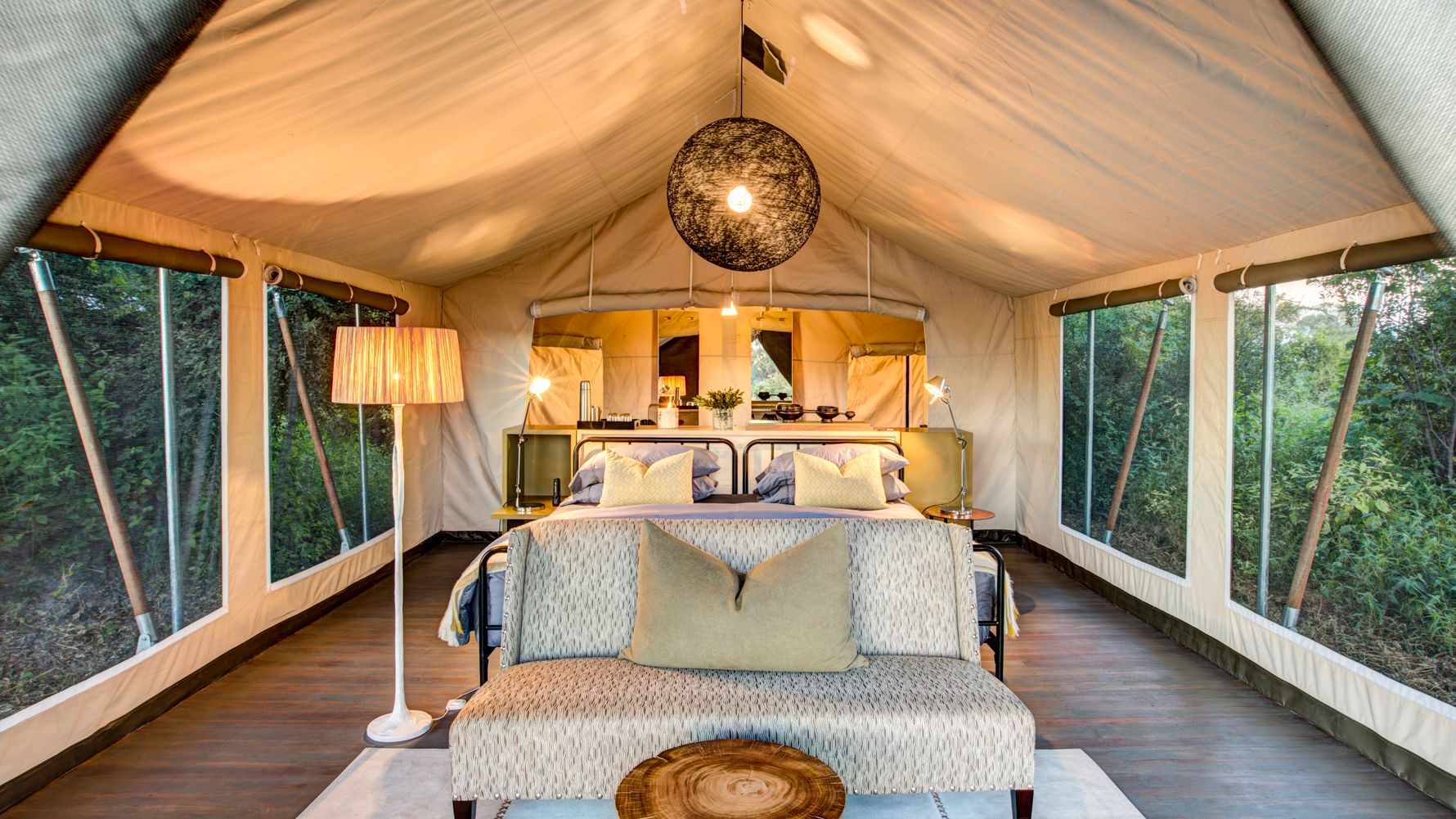 Central facilities
The main tent overlooks the Gomoti river system like the guest accommodations. Here you will find a lounge with comfortable seating, a bar, the dining area, a small library and a souvenir corner for acquiring little memories. There is also a swimming pool. In front of the main tent, a campfire site with seating invites you to relax and end the day.
Activities
Game drives are offered during the day and in the evening hours, on which with a little luck also nocturnal animals can be observed. The watery area also invites you to idyllic trips by motorboat and mokoro. The latter makes it possible to approach the animal world of the delta on particularly quiet soles. Last but not least, guests can enjoy the unique nature that surrounds Gomoti on bush walks. These usually take place in the morning.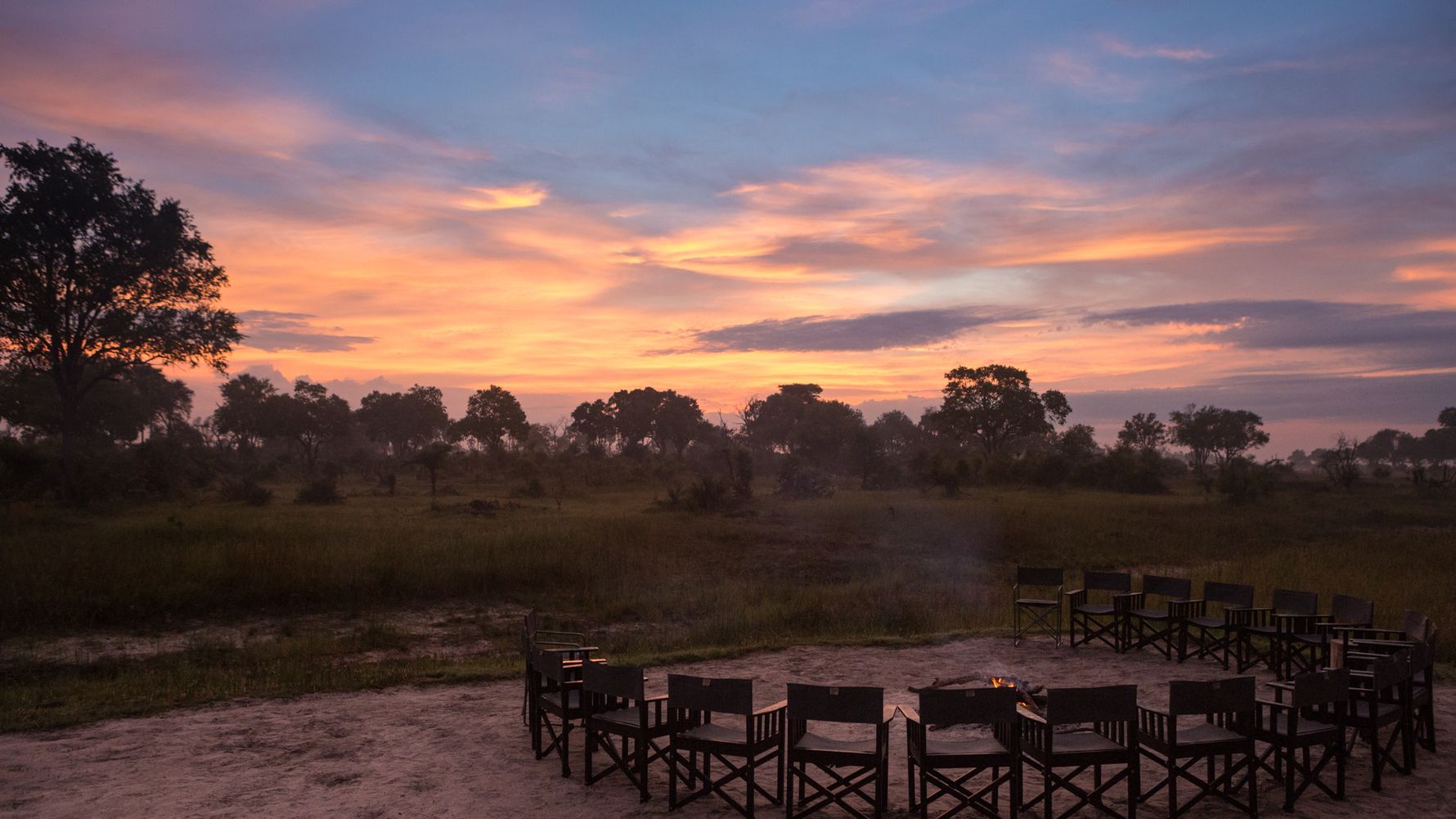 Highlights
Gomoti Plains Camp inspires above all with its idyllic location in a private concession in the middle of the species-rich Okavango Delta. The elegant safari camp, which offers high comfort and service, is located on the Gomoti River, which can be seen from all guest accommodations and from the main tent.
The water-rich landscape is extremely varied and characterized by small forests, swamps, flood plains and grass plains. The abundance of animals in this area promises wonderful sightings. In particular lions and even wild dogs can be observed here well. Due to its location in a private area, it is also possible to conduct game drives off the beaten track.
Animals
The Okavango Delta is famous for its spectacular wildlife. The area surrounding the Gomoti River is home to numerous elephants, buffalos, giraffes, zebras, lions and leopards. Also the rare African wild dogs roam the area regularly. On a safari in the Okavango Delta you can also observe a variety of hippos, crocodiles, antelopes, small mammals and exotic birds.