Natucate
Volun­teering Maldives – Roland
Roland spent two weeks in the Maldives to support our fascinating whale shark project as a volunteer. In our feedback questionnaire you can learn more about his conservation experience abroad.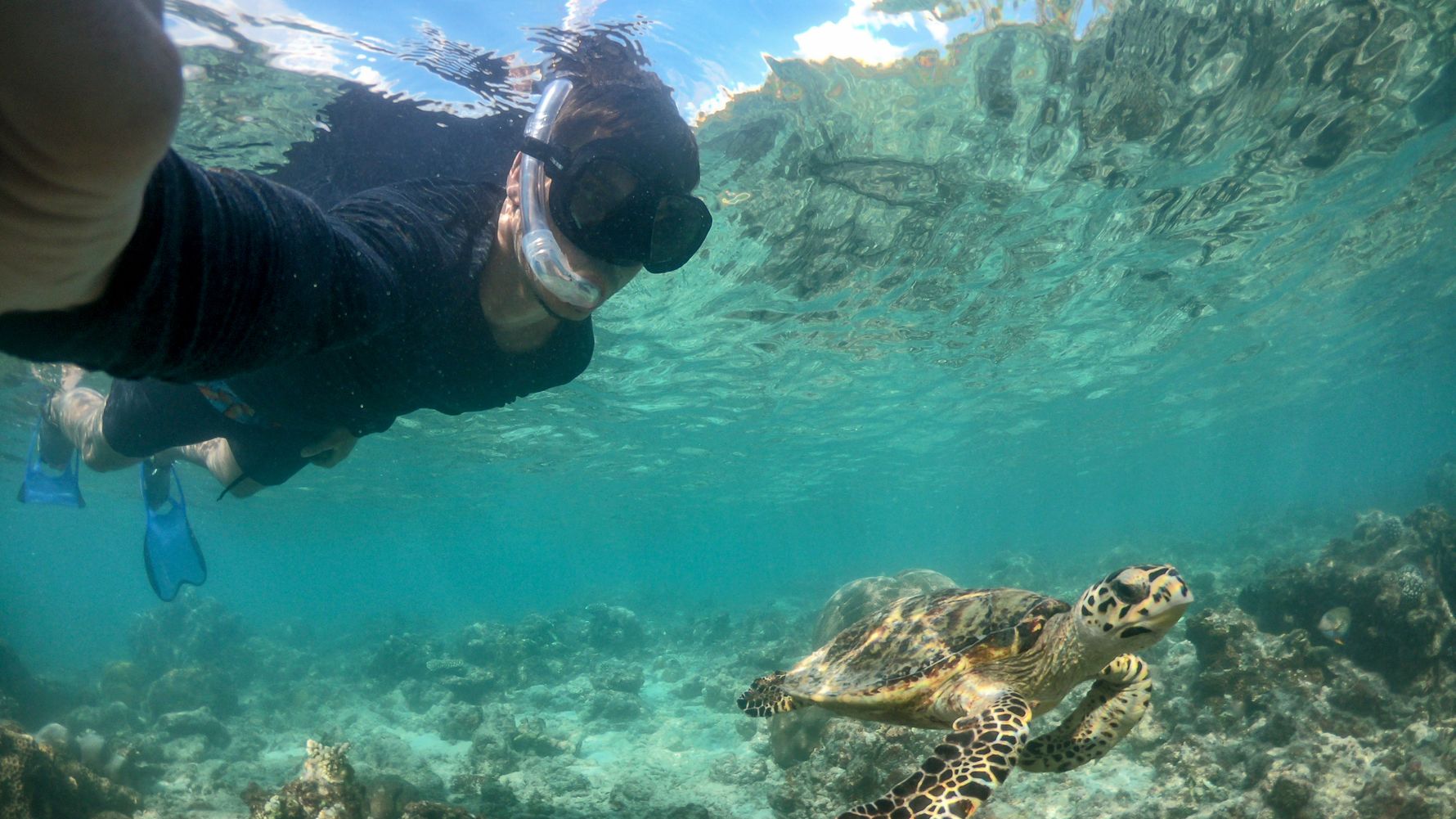 Profile
Name: Roland
Age: 38
Project: Whale shark conservation in the Maldives
Locations: Dhigurah
Duration: Mid- until end of March 2019 – 2 weeks
Rating
Support from the Natucate team:
Arrival:
Project partner:
Accommodation:
Volunteering in the Maldives – Feedback: Seven questions for Roland
1) Could you give us a brief overview of your tasks in the project?
The primary task is the documentation of whale sharks and other large marine life such as whales, dolphins, sharks, turtles, rays, etc. and all boats / ships near the reef. In addition, weather data such as water temperature, wind, current, visibility etc. are also recorded. The aim is to find out more about the life and behaviour of whale sharks and to establish a correlation between the presence of humans and animals.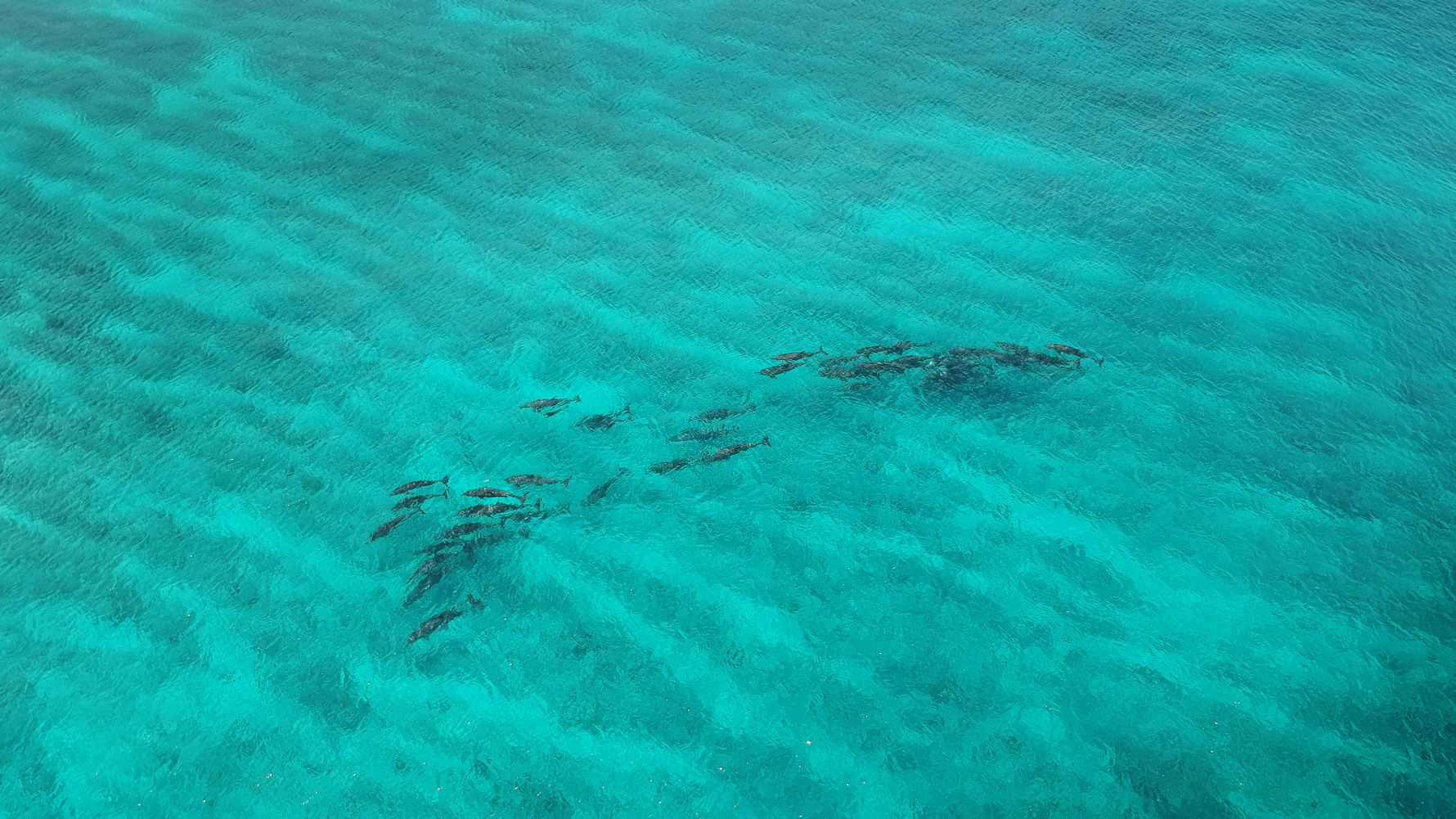 2) What was the biggest challenge for you during the project?
For me personally, the biggest challenge was to passively observe how careless some tourists and tour operators are – clearly driven by actionism, and not sustainability at all. Physically I had to fight with the sun :)
3) Was there something you liked most? Or something you remember particularly negatively?
The whole experience was intense and accompanied by mixed feelings, i.e. "bittersweet". The encounters with a multitude of animals at close range were always unique, at the same time our "footprint" in the form of pollution, dead corals, injured animals and unregulated tourism is unfortunately omnipresent.
4) Did you have certain expectations before travelling to the project?
Not really, to be honest. I just wanted to support a charitable project and collect impressions – when it comes to that my expectations were completely fulfilled ;)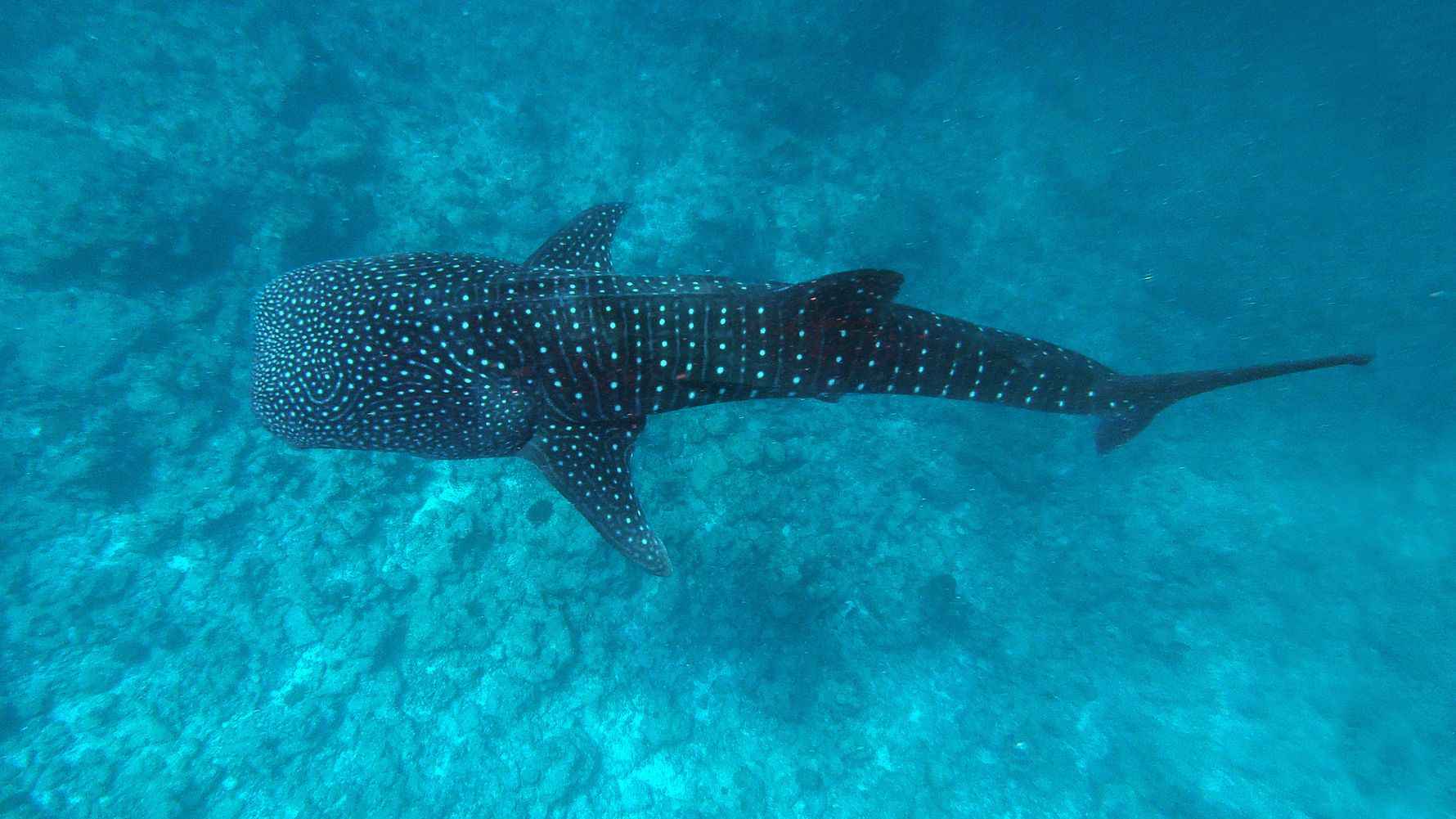 5) Have you done anything in your free time that you can recommend to future participants?
Go for a walk to the end of the island and collect garbage! Furthermore, you can snorkel in front of the "Bikini Beach" in shallow water – almost with a turtle guarantee.
6) What recommendations would you give to other participants?
Pack less clothes! A few shirts and shorts are enough. If necessary, just wash once on site. For bad weather days a rain / wind jacket will be helpful. You don't need a second pair of shoes at all - I only wore flip-flops a few times during my two-week stay, for example when the concrete floor at the harbour became too hot due to the sun.
7) Can you estimate how many additional costs you had on site?
I'm not sure, but I think I spent about 350 euros in two weeks, including local SIM card, diving, drinks, eating out, snacks and shopping.