Natucate
Volun­teering Africa and Australia – Silvia
Silvia spent a wonderful Natucate sabbatical as a conservation volunteer in South Africa, Australia and the Seychelles. In the following report you can learn more about her fantastic time.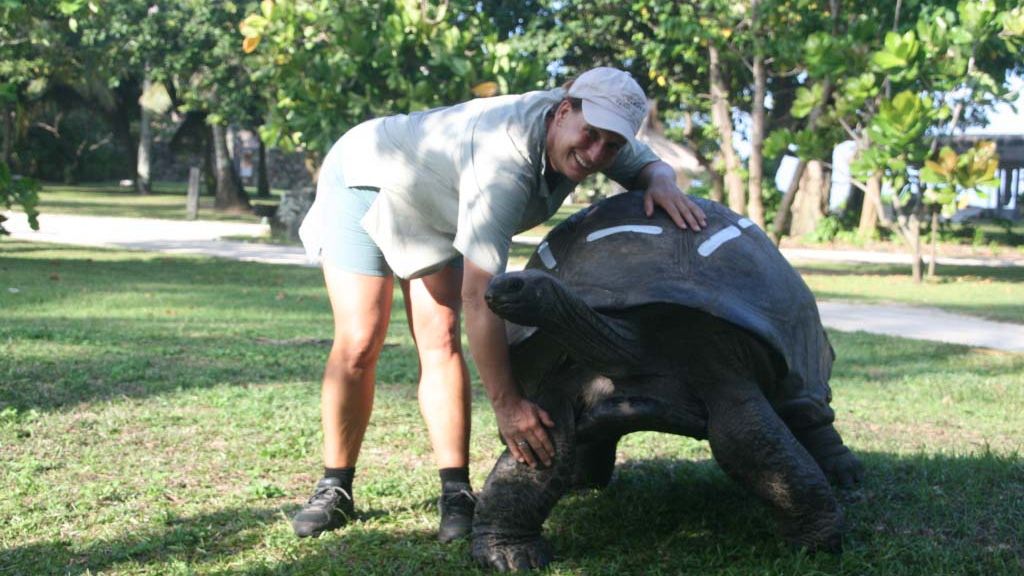 Volunteering in South Africa, the Seychelles and Australia – Silvia's experience
In autumn 2016 I left from Hamburg airport to start my trip over 27 weeks or 189 days or 6,5 months.
First stop: South Africa
Via Dubai to Johannesburg and finally to Richards Bay: The journey to my first volunteer project went very smoothly. Here, on the southern half of the globe, I will contribute to the protection of endangered wild animals in Zululand.
Everything was new for me: volunteering, travelling alone, the foreign continent, the southern hemisphere. Therefore, the excitement was quite great: What people do I meet? Have I packed everything? What accommodations await me? Questions upon questions.
Together with other volunteers I was welcomed at the small and manageable airport in Richards Bay and taken to the first stop: a camp in a huge reserve in South Africa's province KwaZulu-Natal. On the way we had a short stop so our "monitor", our caregiver for the coming days, could join us. Our accommodation in the camp, a volunteer house, was very spacious with plenty of room in the kitchen and an adjoining common room where we had our meals. Each volunteer had his/her own room; Danny had her own little house next door across the yard. And the most impressive thing: We were in the heart of the game reserve! Sometimes we were able to spot impalas and warthogs or could even hear a lion roar.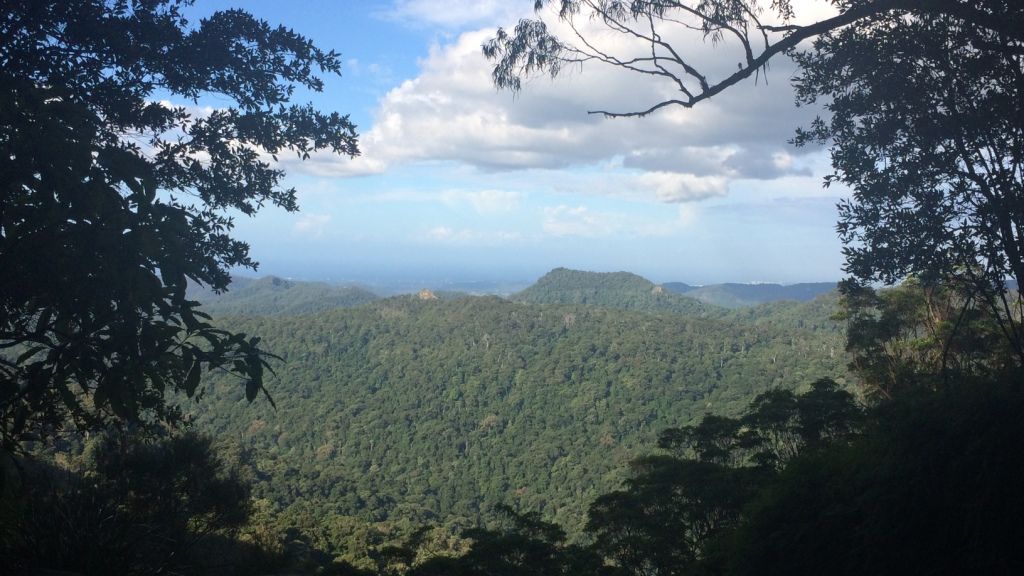 After we were introduced to the camp, given important safety instructions and instructed in telemetry to find the animals we were looking for, the basis for the coming weeks was laid: In the morning we roamed the 23,000 hectare reserve until early noon in the off-road vehicle – past giraffes, zebras, rhinos and elephants as well as the graceful impalas and nyalas. Our mission: to find and observe the wild dogs, which are sadly considered to be endangered. In order to perform this task, we used an antenna which was able to receive the signals of the collars that some wild dogs were equipped with. It was so exciting to hear the beeps announcing the proximity of the dogs. However, the wild dogs were not the only inhabitants of the reserve who were of interest to us. Finding cheetahs and lions was also part of our tasks – something that only happened rarely, however. Buffalo sightings were quite frequent, though, in herds and at any age. Occasionally some rhinos mingled with these herds.
It was simply wonderful to observe the animals and to move in the breathtaking landscape. After this morning unit we had some free time which we could use for own activities. The second shift of the day began in the afternoon and ended in the evening. After returning to camp we prepared our dinner, discussed the events of the day and finally went to bed. Getting up early was a real challenge for me and took getting used to. But sitting outside on the bench of the vehicle's loading area, watching warthogs, buffalos and impalas at "breakfast" early in the morning in anticipation of sunrise and feeling the cool morning breeze was something so special and a truly extraordinary and wonderful experience.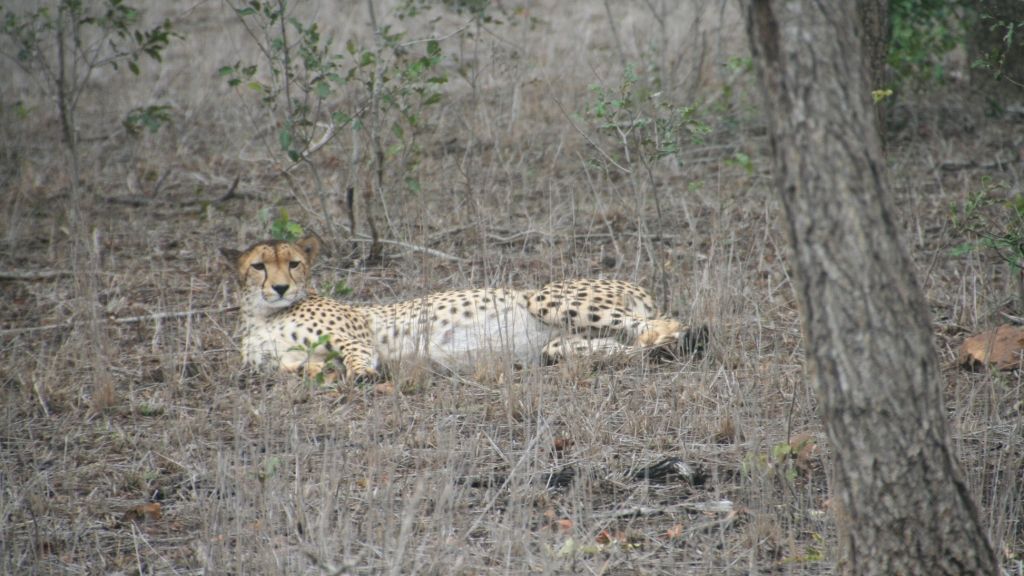 A total of eight weeks passed, including three camp changes. I saw several reserves in the country which my team and I roamed extensively to help protect the fantastic wildlife, especially wild dogs and lions. Every day we drive through the park, enjoyed the abundance of nature, saw numerous animal species, beautiful birds with unique voices, watched elephants bathing, cared for an injured rhinoceros and its young, admired the lion families which we came as close to as no other safari tourist and cared for the wild dogs. Our monitor taught us a lot about the animals and their behaviour.
The number of animals was impressive, their habitat seemed to be huge. So many rhinos, giraffes, elephants, zebras, nyalas, buffalos and even kudus. Our volunteer team had a wonderful time together. It was an educational and interesting experience for me in many ways. The green lush expanse, the proximity to countless wild animals, the peace, but also the excitement that awaited us each morning – simply an unforgettable experience. In any case, I would love to repeat that.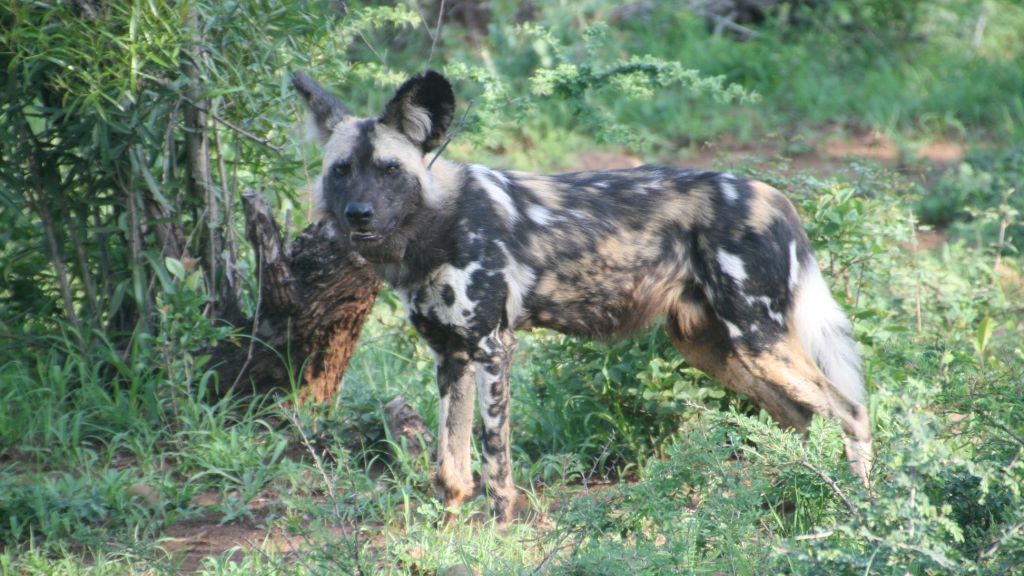 Second stop: North Island - Seychelles
Equipped with wonderful South Africa memories, I made my way to the Seychelles on New Year's Day 2017. Here, I was about to dedicate myself to the protection of endangered sea turtles. Shortly after 11 pm I arrived at the small airport on the main island of Mahé. After spending a night in a hotel I was picked up the next morning by a very nice taxi driver named Richard and, together with another volunteer, taken to the ferry to North Island – my home for the next eight weeks. I had no idea how quickly they would be over, how hard it would be for me to leave this small island and how often I wished to come back.
When I arrived on the island, I got to know employees and other volunteers, important safety rules and my accommodation.
The daily routine of my team was as follows: After breakfast we started our morning beach patrol. Three sections of the beach had to be patrolled by foot in order to look for traces or nests of turtles or to observe the animals themselves. If we found traces or nests, we had to label them: Nest number, date, turtle species, a question mark for a suspected nest and an exclamation mark if the turtle was observed laying. Besides performing the beach patrol we snorkelled and took photos of the underwater world to identify the fish or other sea dwellers captured on the pictures. Removing coconut palms and recording GPS coordinates of the location of tortoises and their behaviour were also part of our tasks.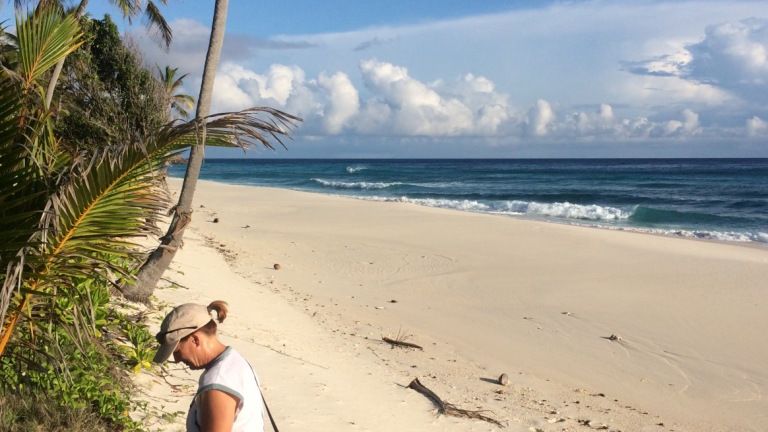 To my mind, everything about my stay in the Seychelles was perfect: the team, the people living on the island, the surroundings, the food. I particularly liked the way our supervisors worked. They gave us responsibility and were always available for questions and explanations. To me, North Island was and will always be a place of peace, tranquillity, trust and joy. I loved patrolling the beach every morning, every single day. Sitting on the beach in the evening and listening to the waves filled me with pure happiness. Especially the time that I spent together with new people is what I consider as moments of inestimable value. So after eight weeks it was anything but easy for me to say goodbye. I wanted to stay – and the desire to return to the island has never left ever since.
At the end of February 2017 my stay in Seychelles came to an end. On the first of March I got off the plane at the airport in Brisbane/Eastern Australia and started the third and last part of my adventure, which was supposed to last another two months.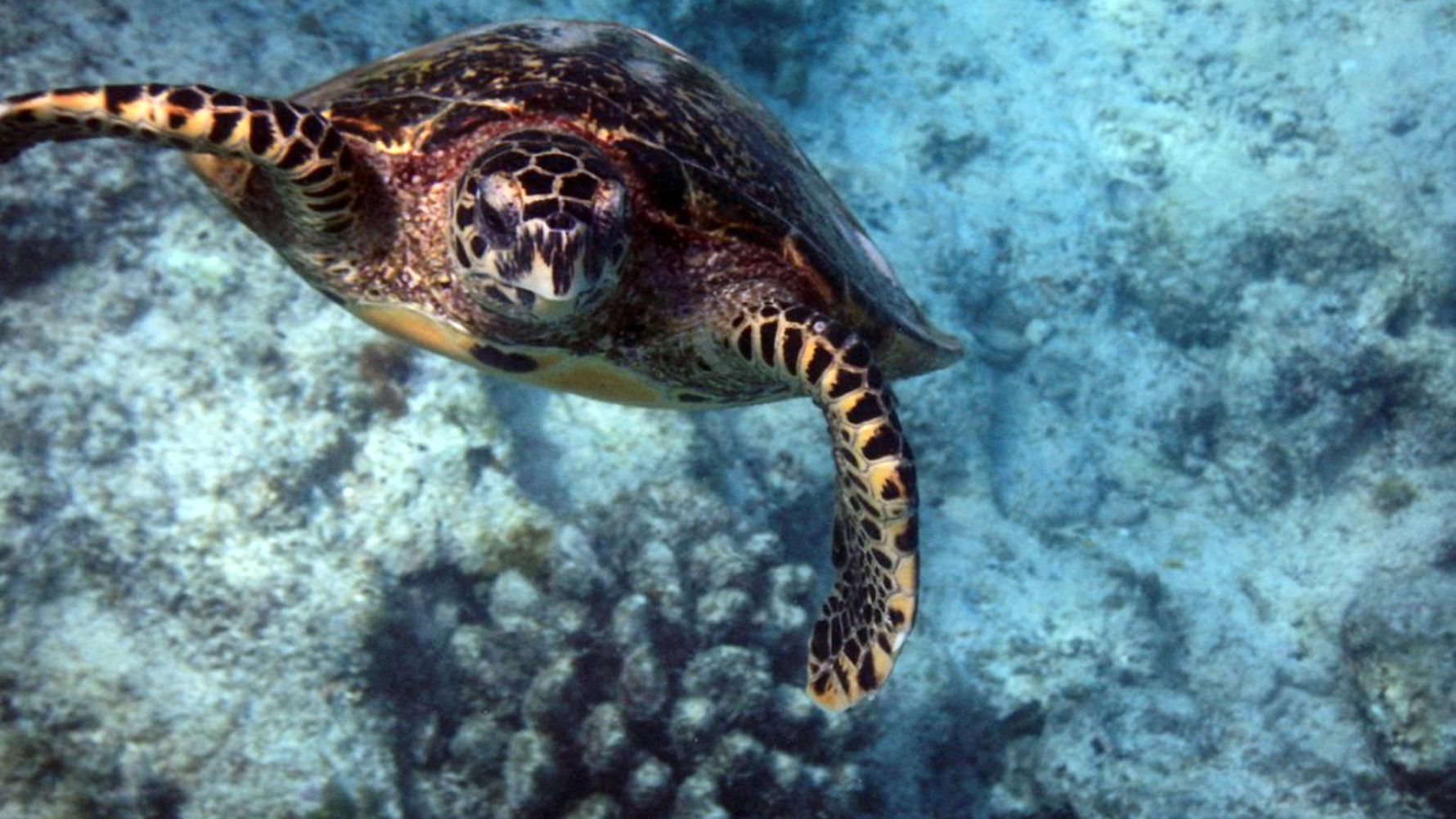 Third stop: Australia
First impression: Shock! From an idyllic island to a megacity. Here I was on my own. After I had always been picked up or taken to the airport or accommodation, I had to manage these things independently from now on. All in all, the course of events in Australia was different from what I had experienced before.
After my arrival in Down Under I had one day to acclimatize. As accommodation I chose the hostel, in which the briefing with our supervisor took place. Two days later my team, our supervisor and I set off via van to go to Springfield National Park, about one and a half hours south of Brisbane. Here we spent our first week working on a huge farm.
After we had settled in, the farm owners showed us around and our first short shift began in the afternoon. Our tasks involved cutting off the invasive non-Australian plants and poison the interface. Health and safety during this work were essential so we had to wear long clothes, a hat, safety glasses, work gloves, plus sun and insect protection. We worked with a hand saw and pruning shears. Each working day began early in the morning, was interrupted by lunch, and ended early in the afternoon. After the work was done, our caregiver took us to fantastic viewpoints or for a hike through Australia's impressive rainforest.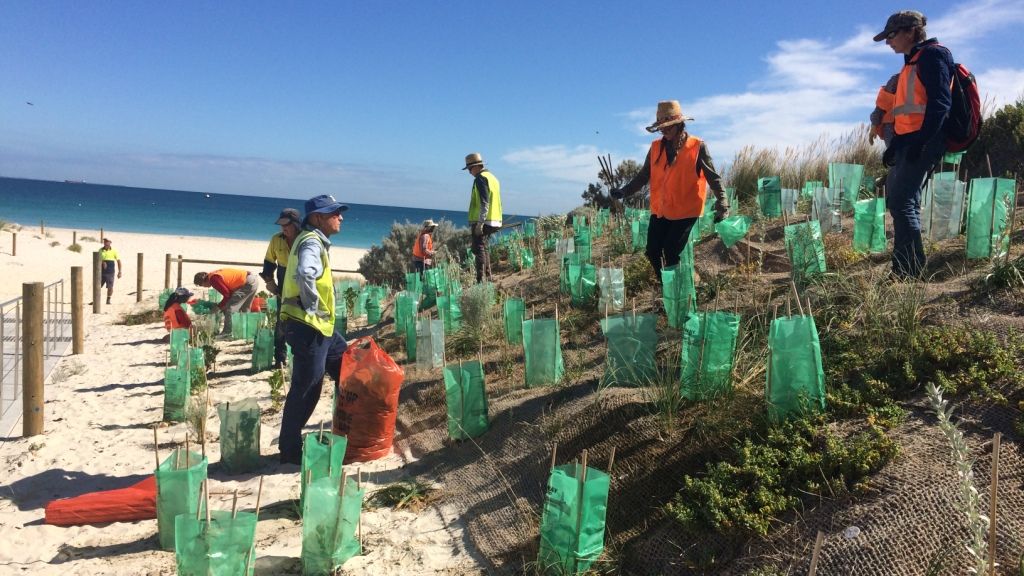 After the farm project had ended some of us were about to leave, but I drove back to the hostel and spent the next two days on my own. After the weekend new volunteers arrived. Every day of the week we drove to a different place together in Brisbane to work with other volunteers from the surrounding area. Usually we returned to the hostel in the afternoon and were able use our free time for own activities. We cooked dinner together, went to the cinema or went on excursions. So I travelled to the Sunshine Coast north of Brisbane for two days to enjoy the seaside resort Noosa – fantastic!
Two weeks passed in Brisbane and, with it, my time as a volunteer on the east coast. With a break of one week I continued my journey via Sydney to Perth on the west coast. The procedure there, in a neighbouring village of Perth called Fremantle, was similar: At the beginning of the weekend we met with our supervisor, received a briefing, could use the weekend for our own activities and spent the following week finally planting vegetation, weeding and pruning of non-native plants in different parks of the city or on the beach in the dunes. After a total of six and a half months full of new impressions, newly gained abilities and new energy, my sabbatical finally came to an end. So in April I flew from Perth via Dubai to Hamburg where I was welcomed by my family.
Final thoughts
I've been on the road a long time and I wouldn't want to miss a day of it. There were good days, wonderful moments, but also sad ones and homesickness. I spent my most beautiful time on North Island in the Seychelles. South Africa was a great experience. Life in the camps and the close proximity to the wild animals – that was something I missed in Australia. In Down Under, I would have loved to work in the wilderness with a permanent team. The work I have witnessed there is very important and enjoys a high level of recognition among the population. Oftentimes I thought that something like this would also be fantastic in Germany. Also the leaders, mostly young committed people, who led the group every day in different constellations, not always easy, with a lot of patience and motivation, deserve the highest respect and I really liked them. However, it is another form of structure that is not that suitable for me.
I hope that I will have the opportunity to deepen my experiences and to be able to volunteer again. Apart from the fact that I think I am serving nature in some way, I am impressed by how many people are involved in environmental and wildlife protection and feel responsible, live for it or simply help for a short period of time and also do themselves a favour, help themselves, relax.
I thank Natucate, the team and Daniel in particular, who advised and informed me, was always interested and helped me during the trip, if necessary, and provided a smooth process. I felt supported and will contact Natucate again for my next conservation adventure. Thank you very much.