Natucate
Project visit USA: Animal welfare on a vegan farm in California
Volunteering in the USA: In this review we'd like to share Daniel's impressions of his visit to our volunteer project on a Vegan Farm in Northern California.
Natucate on Tour: Dedicating oneself to the protection and care of former farmed animals while following a vegan lifestyle – in order to conceive a new project that integrates volunteers in the daily life of the station, NATUCATE teamed up with a North Californian animal shelter back in fall 2016. Of course we had to take a closer look at the outcome of this! No sooner said than done: Daniel made his way to the US Pacific Coast in March 2017 to visit our project on the Vegan Farm in North California. He shares his impressions in the following review.
Review
Arrival
After his arrival at San Francisco International Airport – we do, however, recommend arriving at Sacramento International Airport – Daniel rented a car and arrived at his destination a three-hour drive later: the Vegan Farm; an animal protection station northeast of Sacramento, located in the picturesque foothills of the Californian Sierra Nevada. "Without a rental car it can be difficult to get there from the airport in San Francisco. You can, however, book a shuttle service to get to the station. This is why we recommend arriving at the airport in Sacramento since it is closer to the station. When arriving with a shuttle service you're also less mobile on site", is Daniel's conclusion to the arrival.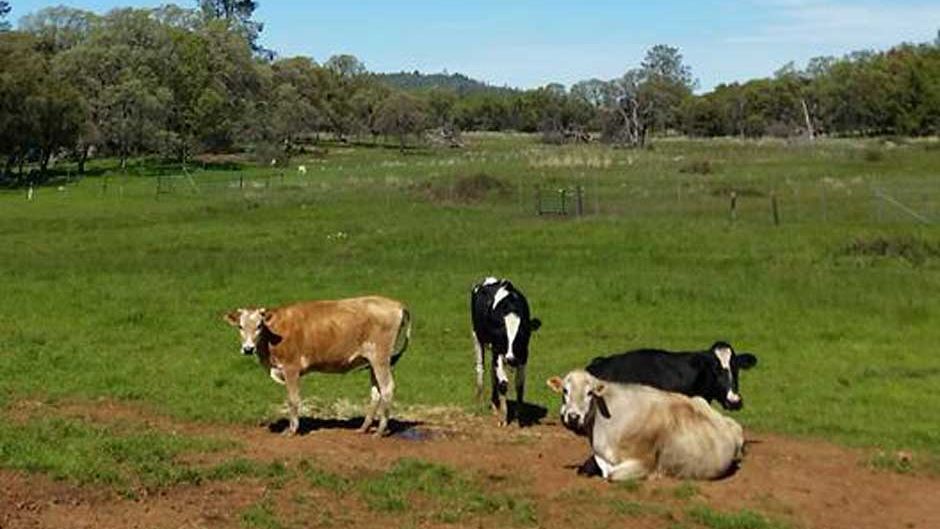 Accommodation
Only five minutes away by foot, the volunteer accommodation is really close to the ranch. In contrast to African or Asian countries you definitely cannot expect an "adventure" concerning the accommodation – this is, however, meant in a positive way: It is a small house according to western standards that consists of three rooms with bunk beds, two shared bath rooms, a community area with a TV and a fully equipped kitchen. Daniel says: "The accommodation is simply great! I immediately felt comfortable. And you shouldn't underestimate that view: Sometimes you can even watch deer and stags in the backyard." The farm team provides the volunteers with food for two daily meals. Once a week the volunteers and the shelter staff come together for a shared dinner. Really important: all meals are vegan.
All in all, a vegan lifestyle is an essential aspect. This means that any animal products or those ones with animal ingredients don't belong on the farm. "Some people really need to get used to this at first. But I, as a non-vegan, was able to adapt really quickly. It is a sign of respect towards the animals as well as the staff of the project; I think that's right."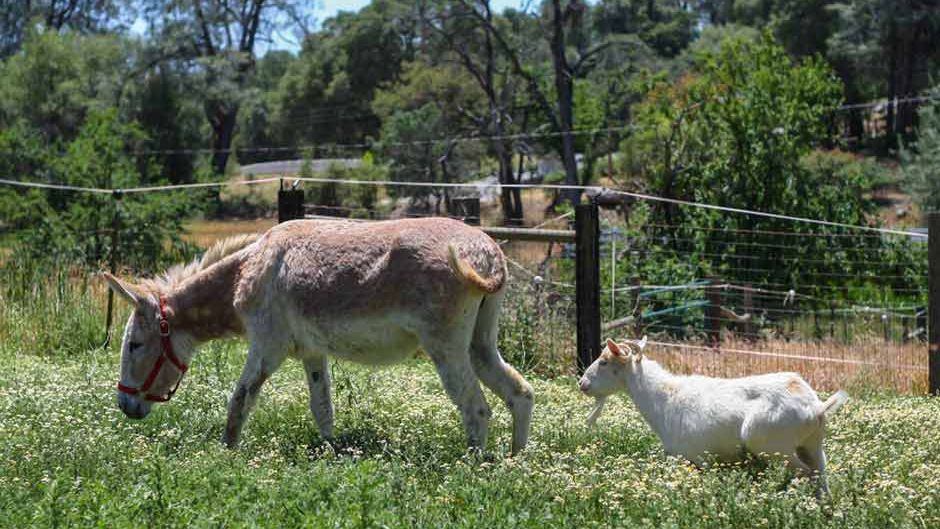 The project
Because of his strong involvement in the daily farm life, Daniel was able to get to know the project and its tasks really well. And he drew a positive summary. The volunteers work in two shifts: from the early morning hours until midday, and from late midday until the evening. There is a variety of tasks like feeding, cleaning the stables and enclosures, or assisting the medical check-ups. Daniel says: "The chickens are fed with a mix of raw eggs and crushed shells for an increased calcium intake. That was new to me." Since these are no wild animals you can directly interact with the animals – in contrast to other species conservation projects. You are in contact with pigs, goats, cows, sheep, or rabbits on a daily basis. "I especially liked the socialising – you simply sit down with the animals and spend time with them."
As a participant you should be aware that the work can be emotionally demanding. The fate of the animals can get under your skin; especially if you can still clearly see the traces of the suffering of new arriving animals. You also shouldn't underestimate the physical work. "A volunteer should be prepared for hard work. It can be particularly exhausting in adverse weather conditions." You mostly work together with US Americans who come to the farm as guests or volunteers. From time to time there are also participants visiting from other countries.
Daniel's conclusion
"The project's work is simply wonderful. Every team member is passionately devoted to offer a nice and safe home for the animals that had to go through so much suffering. The farm is also equipped to the highest standard. What should be emphasized again is that the farm is basically located in the middle of nowhere – if there is no other volunteer on site you might start to feel a bit isolated. Furthermore, it can get tricky to get somewhere without a rental car. On the other hand, California has a lot to offer landscape-wise – you can be sure to stay at a picturesque part of the world."
You would like to actively contribute to animal welfare? On our info page about volunteering with animals you can learn more about typical volunteer tasks and projects that we offer.