Natucate
MWSRP Newsletter: August – October 2019
Our partner MWSRP looks on various achievements in terms of whale conservation and community outreach in fall 2019. In the following newsletter you can learn more.
Our partner Maldives Whale Shark Research Programme (MWSRP) is a research-based conservation charity dedicated to studying the whale shark and fostering community-focused conservation initiatives in the Maldives. Numerous helping hands contribute to MWSRP's successful conservation measures – if you want to become active as well, you can join MWSRP's wonderful whale shark conservation project as a volunteer. In the following newsletter you can learn more about the organisation's developments and conservation achievements from late summer to fall 2019.
MWSRP conservation success and wildlife sightings
Whale shark sightings
In August 2019, 35 whale shark encounters have been submitted to the Big Fish Network (BNF), an online citizen-science platform developed by our partner MWSRP to establish a regional monitoring network of wildlife tour guides to increase awareness and stewardship of marine mega-fauna in the Maldives. MWSRP team members hold training workshops all over the Maldives, training guides to photoidentify whale sharks and record basic encounter information. In total, MWSRP now has 119 external contributors [as of October 2019]. A new whale shark has been added to the database.
In September and October 2019, 17 different individual whale sharks were seen and a total of 36 whale shark encounters were submitted. 3 new whale sharks have been added to the database – 457 whale sharks are now registered!
Furthermore, three adult blue whales plus one calf were spotted in South Ari Atoll in October. Last time they were seen was in 2017. Peak sightings for this species are normally in December and January.
Beach Clean-Ups
MWSRP organises beach clean ups on the island of Dhigurah on a regular basis to contribute to conserving habitat for species in the Maldives. Learn about some facts concerning MWRSP's August to October beach clean-ups:
August
three beach clean ups in Dhigurah
two of these clean ups took place at the beach of South Ari Marine Protected Area
one clean up was at the tourist side of the island
students from A.Dh. Dhigurah school joined the team
September
900 m of beach were cleaned
5 jumbo bags and one buggy full of metals were filled
2 of the 5 jumbo bags are all recyclable plastics which will be sent to Parley Maldives
International Coastal Clean Up on 21st/22nd of September: during a reef clean up a large amount of was successfully collected.
October
56 volunteers joined the clean up
699.9 kg of trash were collected within 2 hours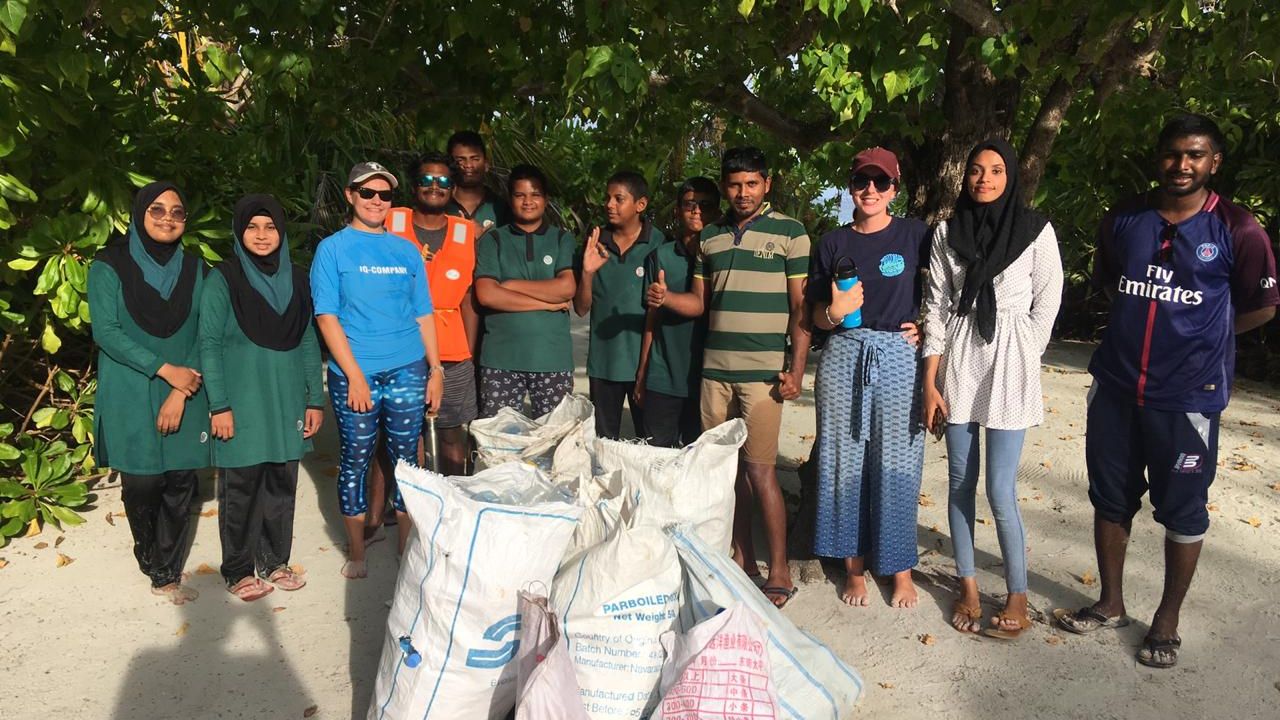 MWSRP education and awareness
3rd of August: Various students and different local organisations joined the Moodhu Maakan'du Festival, organised on Dhigurah. MWSRP team members shared some amazing facts about whale sharks and their experience in the (whale shark) conservation and educational field.

10th of August: together with Manta Trust MWSRP organised a workshop at LUX Resort in South Ari Atoll which was joined by representatives from different dive centers and excursion guide centers from South Ari Atoll. They had the chance to participate in several training sessions to ensure sustainable tourism and megafauna conservation in the Maldives.

30th of August: MWSRP organised the International Whale Shark Day! Participants learned about the importance of whale
shark conservation and the different surveying techniques. Gayoombe, a prior whale shark fisherman from Dhigurah, joined this year's event. He shared his knowledge and stories from when he used to hunt whale sharks before 1995, when fishing was banned in the Maldives.

Throughout the month of August, MWSRP's in-field staff members have organised five presentations related to whale shark conservation in the Maldives onboard different liveaboard vessels.

In September, MWSRP joined the Laamaafaru Festival in Laamu Atoll. Community outreach educator Iru took part in the the event and shared her knowledge with the youth. Most of the students had never seen a whale shark or a manta ray!

Intern Humaam and lead in-field coordinator Basith headed to the Baa Atoll Manta Festival, a community festival organized by Manta Trust, to carry out educational sessions and to distribute informative material.

Moreover, MWSRP hosted the SAMPA South Ari Marine Park Rangers IUCN Maldives Environmental Protection Agency of Maldives. Participants joined a series of workshops and collected valuable conservation knowledge as new rangers to the area.

In October, staff members from Vilamendhoo resort in South Ari Atoll as well as the resort's new Manta Trust project manager joined the MWSRP team onboard for a training session. Vilamendhoo Eurodivers Dive Centre as well as Manta Trust are both active members in the Big Fish Network. Vilamendhoo offers daily excursions to South Ari Marine Protected Area for guests to observe whale sharks. The training sessions offered by MWSRP therefore provided the guides with better knowledge and skills enabling a richer experience for their guests.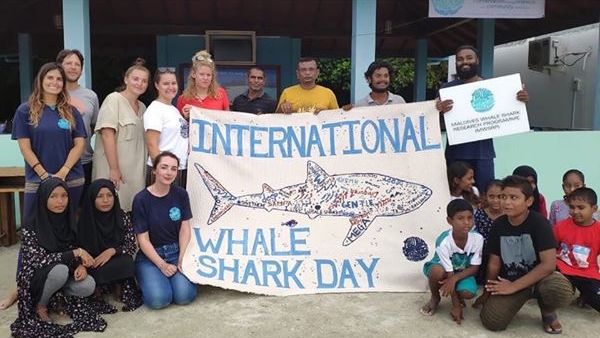 MWSRP family
Iru: Outreach coordinator Iru will be taking on a brand-new role for the 2019-2020 season, heading up MWSRP's community and industry outreach efforts.

Iru and Clara: Outreach coordinator Iru and operations manager Clara were invited to participate on the 10 to 10 DIVE event and presented MWSRPs work.

Chloe: Chloe Winn, a former volunteer, is now MWSRP's new Assistant In-Field Coordinator.

Giulia and Alina: Previous in-field coordinator Giulia Donati (ETH Zürich) is leading a project together with Alina Wieczorek (University of NUI Galway) related to microplastics in the Maldives.

Kim: Kim Hildebrandt, the 2019 European Rolex Scholar of the Our World-Underwater Scholarship, joined MWSRP to help with research work onboard.

Kaush: Kaush Subramaniam, who already spent a month with MWSRP in 2018, will join the team for another three months with his new role as a research assistant.

Humaam: Maldivian intern Humaam has just completed his 3-month-internship with MWSRP and has joined the Six Senses Laamu Resort marine research team.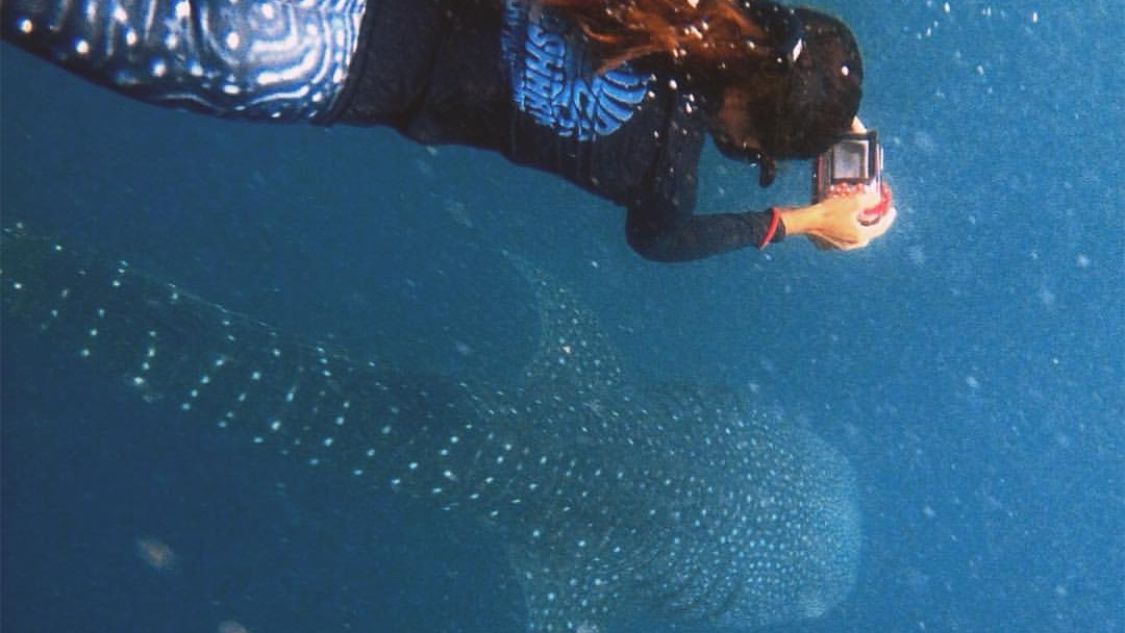 Whale Shark Expedition 2019
On 30th of October, MWSRP in-field coordinator Basith, operations manager Clara and research assistant Kaush left on the annual Whale Shark Expedition (WSX2019) together with a group of participants onboard the MV ECO BLUE. The team was visiting different atolls and cataloging the species of megafauna they encountered along their way. Some of the spots are remote areas so they came back with some interesting facts and data which they will provide to the relevant marine research organisations. More information on their expedition success in the upcoming newsletter!