Safaris Botswana: Kalahari meets Khwai
Take part in this ten-day camping and lodge safari and experience Botswana's interplay of the remote Kalahari expanses and the lush green oasis of the Okavango Delta.
Your journey begins in the north of the Central Kalahari Game Reserve, the second largest game reserve in the world. Together with your guide, you will set off day by day into the depths of the Kalahari and, with a little luck, discover the numerous species that have adapted to the harsh living conditions in an amazing way. After exploring the breathtaking savannah landscape and certainly having unforgettable wildlife encounters, you will continue your journey to the beautiful Khwai Concession. Situated in the northeast of the mighty Okavango Delta, fertile landscapes and an incredible biodiversity await you in this area.
You will spend most of the trip at our partner's mobile safari camp with occasional overnight stays in classic safari lodges. Enjoy an unforgettable safari experience between drought and delta and experience the richness of Botswana up close.
Highlights
Get to know Botswana's incred­ible diversity in ten days

Roam the dry wilder­ness of the Kalahari on game drives

Discover the fertile and species-rich Okavango Delta in a mokoro

Feel the rhythm of nature when staying in our partner's mobile safari camp

Enjoy the service and comfort of excellent safari camps
Locations

Central Kalahari Game Reserve
Kalahari Plains Camp
Tau Pan Camp

Khwai
Included in the programme fee

Assistance with travel arrangements
Assistance with selecting travel insurance
Assistance with booking flights
Pre-departure information pack
Airport pick up and drop off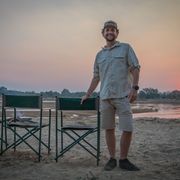 Daniel, your travel agent for Botswana
You would like to learn more about this trip? Don't hesitate to contact me! Our service doesn't end with your departure: I answer all of your questions and support you before, during and after your stay abroad.
Safari between desert and Delta
On this ten-day camping and lodge safari you will experience the contrasting landscapes and immense biodiversity of Botswana's mighty Central Kalahari Game Reserve and the fascinating Okavango Delta.
Arrival and orien­ta­tion in Botswana
Via O.R. Tambo International Airport in Johannesburg you fly to Maun, Botswana's "safari capital" where you should arrive before 01:30 PM on the day the safari starts. You will be welcomed in here and given further information for your immediate onward flight to the Central Kalahari Game Reserve. Once you have landed at the airstrip by charter plane, you will be met by your guide who will take you to Kalahari Plains Camp. Here you will have time to settle into your tent before a first game drive including a sundowner is waiting for you in the late afternoon.
Activ­i­ties during the safari trip
A typical safari day usually consists of a morning activity and an afternoon activity. This safari mainly consists of game drives in open 4x4 vehicles – in Khwai, however, bush walks and mokoro tours are also possible. Each activity is accompanied by a guide.
Your day starts in the early morning hours, as most animals are most active at this time. This means that you and your guide will set off at sunrise to experience the flora and fauna of the Central Kalahari Game Reserve and the Khwai Concession in the Okavango Delta.
With a bit of luck, animals like the Big Five – elephants, lions, buffalos, leopards and rhinos – as well as antelopes, giraffes, hippos, countless bird species and possibly even wild dogs will cross your path.
Shortly before the midday heat sets in, you and your guide start the way back to camp. Here you will enjoy lunch and gather new energy during the following siesta. After some coffee and tea in the early afternoon, you will dive into the spectacular wilderness of Botswana once again. After some further unique animal sightings you will return to your accommodation and have dinner together before you slowly end the day surrounded by the nocturnal sounds of the African bush.
Accom­mo­da­tion during the safari
All accommodation on your trip includes meals and selected drinks.
The first stop on this safari is Kalahari Plains Camp in the north of Central Kalahari Game Reserve. Here you will stay in raised safari tents with a double bed and an attached bathroom including a shower, double sink and toilet. There are also mosquito nets, a ceiling fan, an electronic safe, a desk and chair, tea and coffee making facilities and a veranda. In addition, each of the tents has its own small "rooftop" platform from which you can enjoy a wonderful view over the wide plains or even spend the night under Africa's unique starry sky. The common area includes a lounge, a bar, a dining area and a swimming pool.
The sixth night of the safari trip will be spent at Tau Pan Camp, also located in the northern part of Central Kalahari Game Reserve. You will spend the night in one of the nine thatched, elevated safari tents, equipped with a double bed, a small living area and a desk. The attached bathroom has a shower (indoor and outdoor), a washbasin and a toilet. In the camp's common area there is also a lounge, a bar, a small souvenir shop, a dining area and a swimming pool.
The remaining nights you will sleep in our partner's mobile safari camp. The tents are high-walled 4x3m safari tents, including a 2x3m en-suite bathroom tent and a 2x3m covered area in front of the tent. The main tent is equipped with two beds plus mattresses, blankets and pillows. The bathroom has a bucket shower and a safari-style long drop toilet. Towels are provided. Guests can choose to have a cold, warm or hot shower by heating the bucket over the fire. On Kalahari safaris however, the guide reserves the right to limit the amount of water used for showering, but usually safari guests can take their shower as they wish. Oil or paraffin lamps are placed on the veranda and in the bathroom, and there is also a rechargeable LED light in the sleeping tent.
Free time as a safari guest in Botswana
Every day after lunch there is a siesta lasting several hours until the early afternoon. This time can be used for reading, relaxing, animal watching in front of your own tent or – if available – swimming in the lodge's own pool. After dinner there is also time for your own activities.
Arrival in Maun and transfer to Kalahari Plains Camp

Exploration day at Kalahari Plains

Transfer from Kalahari Plains Camp to Piper's Pan

Exploration days at Piper's Pan

Transfer from Piper's Pan to Tau Pan Camp

Transfer from Tau Pan Camp to Khwai

Exploration days in Khwai

Transfer from Khwai to Maun

Important information about this trip
1. Central Kalahari Game Reserve

With a size of about 52,800 km², the Central Kalahari Game Reserve is the second largest game reserve in the world. The huge reserve was founded in 1961 and is located in the heart of Botswana, in the middle of the Kalahari. Loneliness and silence, starry nights, endless expanses and a fascinating flora and fauna are characteristic for this immense area.

The landscape of the Central Kalahari Game Reserve is dominated by dry savannah and semi-desert, interspersed with bushes, grassland, sand dunes, sparse forests, petrified rivers and mineral pans. In the rainy season, the rough and dry vastness comes to life again and attracts large numbers of animals which now find enough food in the flourishing grasslands. Those who do not move on with the onset of the dry season are mainly dependent on the reserve's artificial water points to survive the barren winter. Wildlife found in Central Kalahari Game Reserve includes lions, leopards, giraffes, wild dogs, cheetahs, hyaenas and numerous species of antelope.

2. Kalahari Plains Camp

Located in a quite undeveloped region of the northern Central Kalahari Game Reserve, Kalahari Plains Camp accommodates a maximum of 20 safari guests. The ten elevated safari tents are set up on the edge of a vast grassy plain where cats of prey often hunt for the herds of antelope grazing here – unique game viewing is thus possible from your own veranda.

The two-level construction of the guest chalets is a special feature of this camp. A second deck give guests the opportunity to spend the night on their own rooftop under Botswana's breathtaking starry sky. During the day, bush excursions into the Kalahari allow for sightings of lions, cheetahs, hyaenas, jackals, zebras, giraffes, wildebeests and other antelope species.

3. Tau Pan Camp

Tau Pan Camp is situated on the edge of the Tau Pan in the northern part of the Central Kalahari Game Reserve. Nine spacious, thatched and elevated safari tents, all of which are connected to their own bathroom, are available for guests. From the viewing deck, located in the camp's common area, guests can enjoy an impressive view of the open Kalahari savannah landscape and the Tau Pan waterhole which is often visited by animals.

Daily bush excursions take you further into the rugged expanses of the mighty Kalahari and allow safari guests to experience the breathtaking wilderness and fascinating abundance of wildlife up close.

4. Khwai

The Khwai Concession is an approximately 1,800 km² area in the northeastern part of Botswana's Okavango Delta. Mopane forests, grass plains, river meadows and blooming lagoons dominate the idyllic landscape. The area goes back to local Khwai settlers and is now managed by the Khwai Development Trust.

Formerly a hunting area, it is today used solely for the protection of nature and biodiversity. The Khwai River runs through the area and is the largest water source for animals in the region. Elephants, lions, antelopes and other representatives of the African animal world can be found here many times.
Background of the safari trip in Botswana
This ten-day tent and lodge safari allows guests to experience the contrasts of Botswana first hand. The majority of the trip is dedicated to exploring the unique desert landscape of the mighty Kalahari and the life that is dwelling there. Dry, sandy savannah landscapes dotted with dunes, bushes, grass plains and salty pans form the scenery of the first seven days.
But the picture suddenly changes: by travelling into Botswana's Khwai Concession, guests dive into the green depths of the famous Okavango Delta and witness an overwhelming abundance of animal and plant species. Guests are always accompanied by an experienced guide who provides interesting background information on Africa's impressive flora and fauna.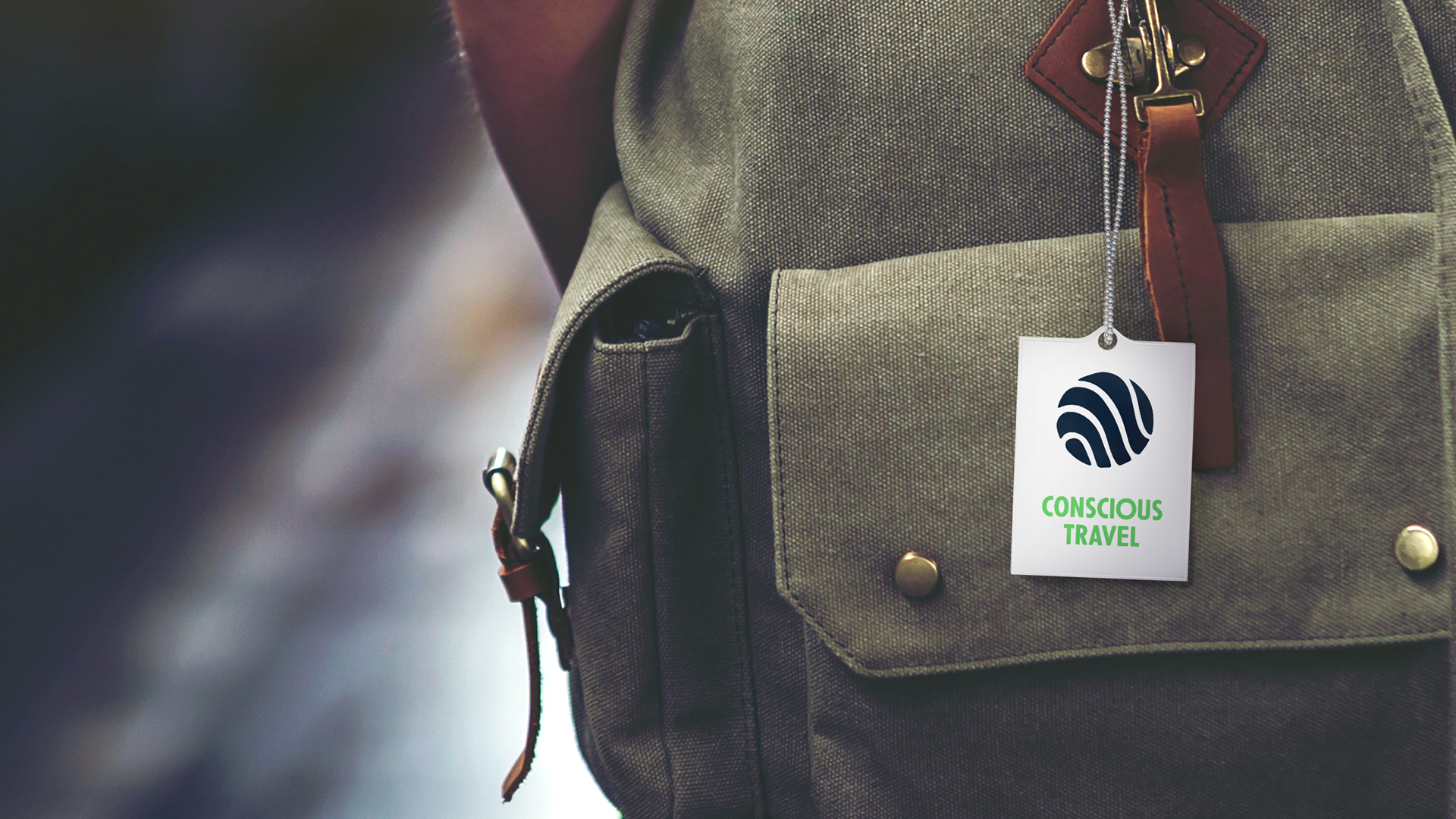 Conscious Travel
with Natucate
Supporting real conservation projects worldwide through individual wilderness adventures – our ambitions, our values, our service.